3 Pancake Shops in Tokyo for Those Fantastically Fluffy Japanese Pancakes
When you're in Japan, don't skip dessert! These pancakes are good for any meal of the day.Japanese pancakes are known for being soft, fluffy, and light, almost like little clouds, so if you're in Japan, you shouldn't miss the chance to give them a taste. And besides, no matter how much sushi or ramen you're stuffing your face with, there's always room for dessert! Because, as the Japanese say, we all know dessert goes into a different stomach (甘いものは別腹, amaimono ha betsubara).
1. Shiawase no Pancake (幸せのパンケーキ, A Happy Pancake)
Ready to read about pancakes? Let's get started, with Shiawase no Pancake! Just from the name you know this shop is going to make you happy, since the shop's name literally means A Happy Pancake. The restaurant is a Japanese chain, with 30 shops around the country, and they specialize in serving those classic soft and fluffy Japanese pancakes paired with whipped cream and seasonal fruit. From the first bite I had to exclame "delicious!" A Happy Pancake really makes people happy.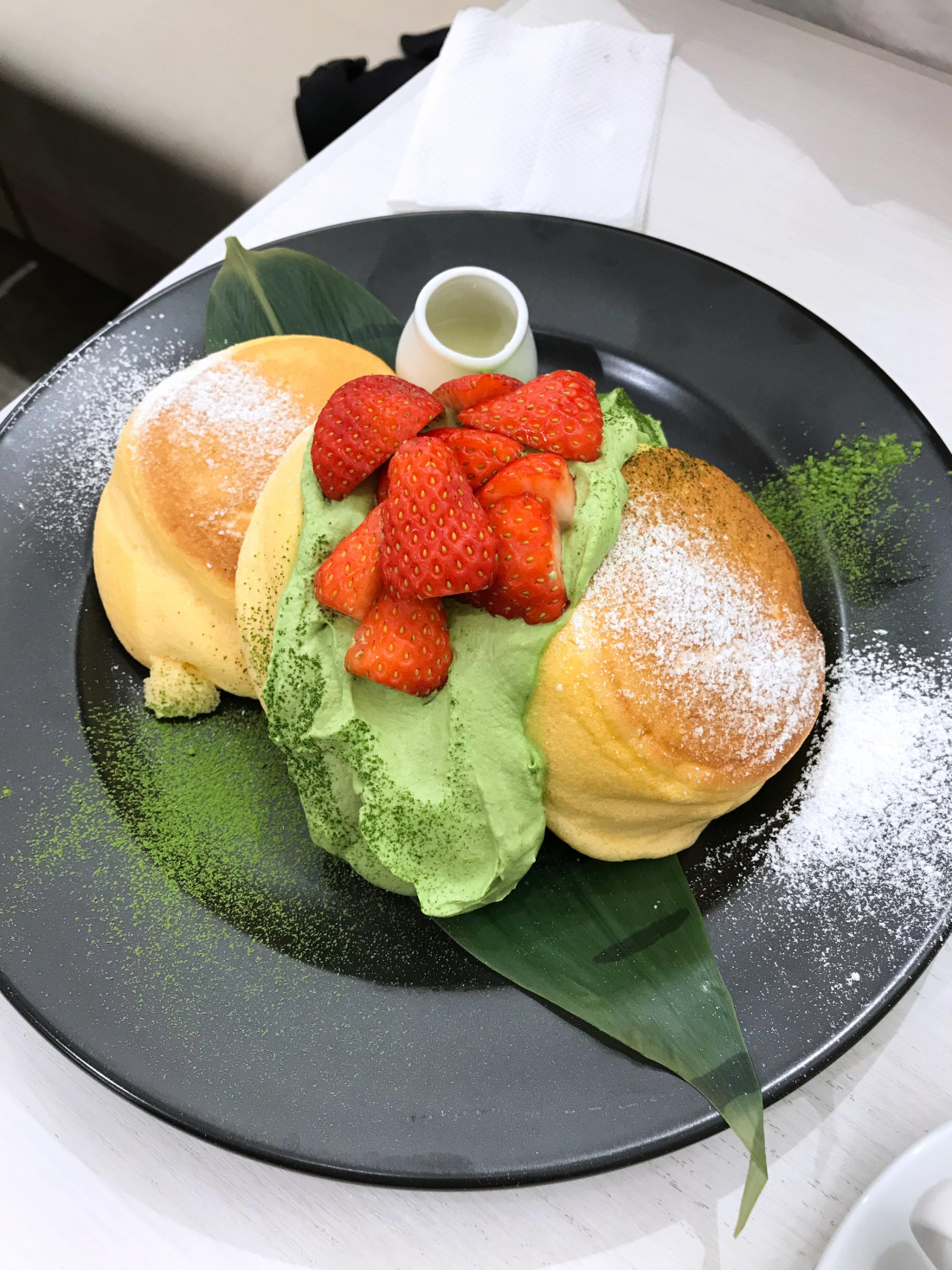 Pancakes with matcha whipped cream and strawberries (special limited menu item).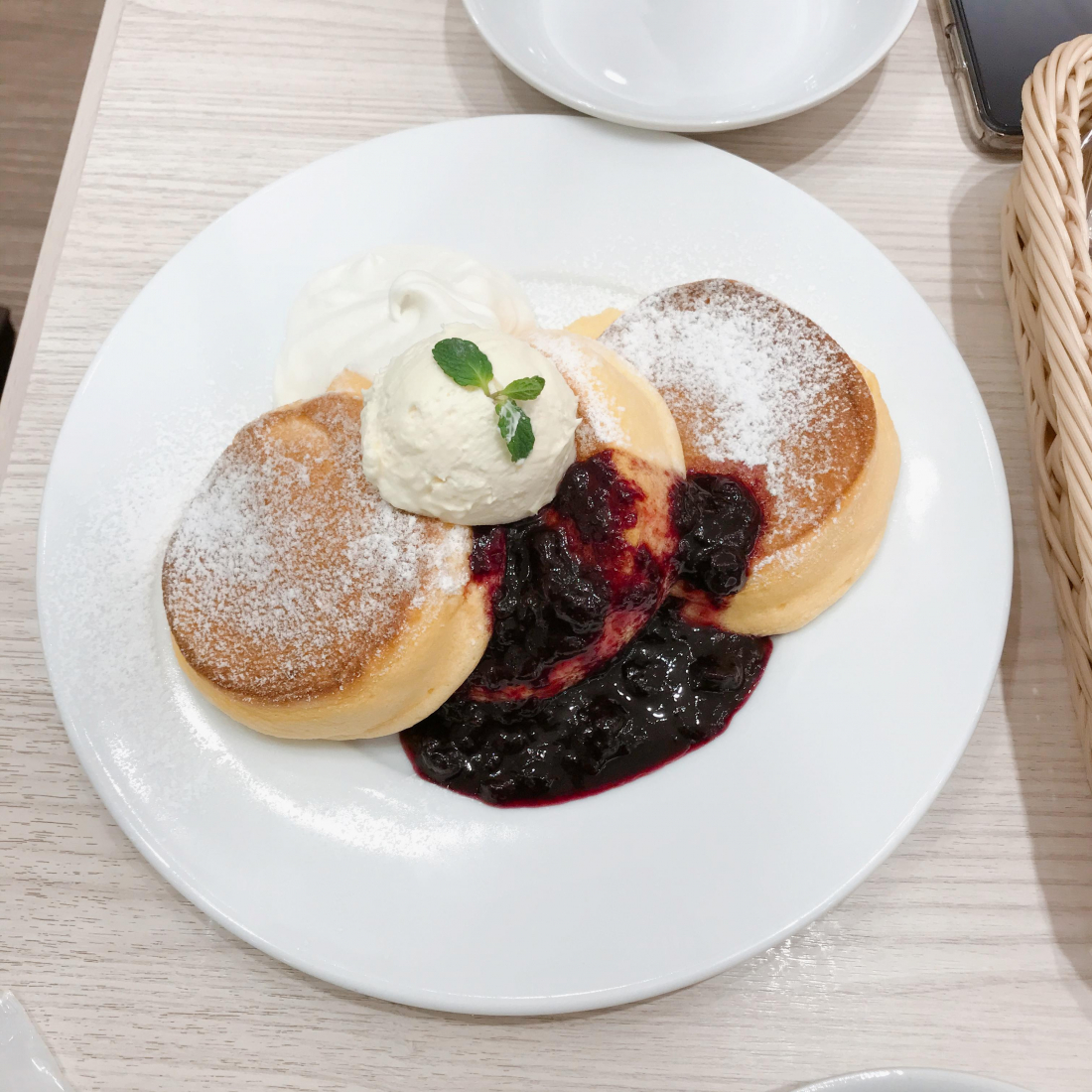 Blueberry cream cheese pancakes.
Prices start at around 1,000 yen.
There are several Shiawase no Pancake branches around Tokyo, in Shibuya, Ginza, Omotesando, Shinjuku, Ikebukuro, and more. You'll find a full list of their locations around Japan right here, on their official website.
2. Flipper's
Flipper's is the "good time pancake," known for being especially thick and fluffy, and the interiors of this small chain's shops are a cheery bright yellow. In addition to pancakes topped with classic sweet toppings like strawberries, maple syrup, and other fruity accompaniments, the restaurant also has full-on "pancake meals" that pair pancakes with eggs benedict, fresh vegetables, even crunchy bacon.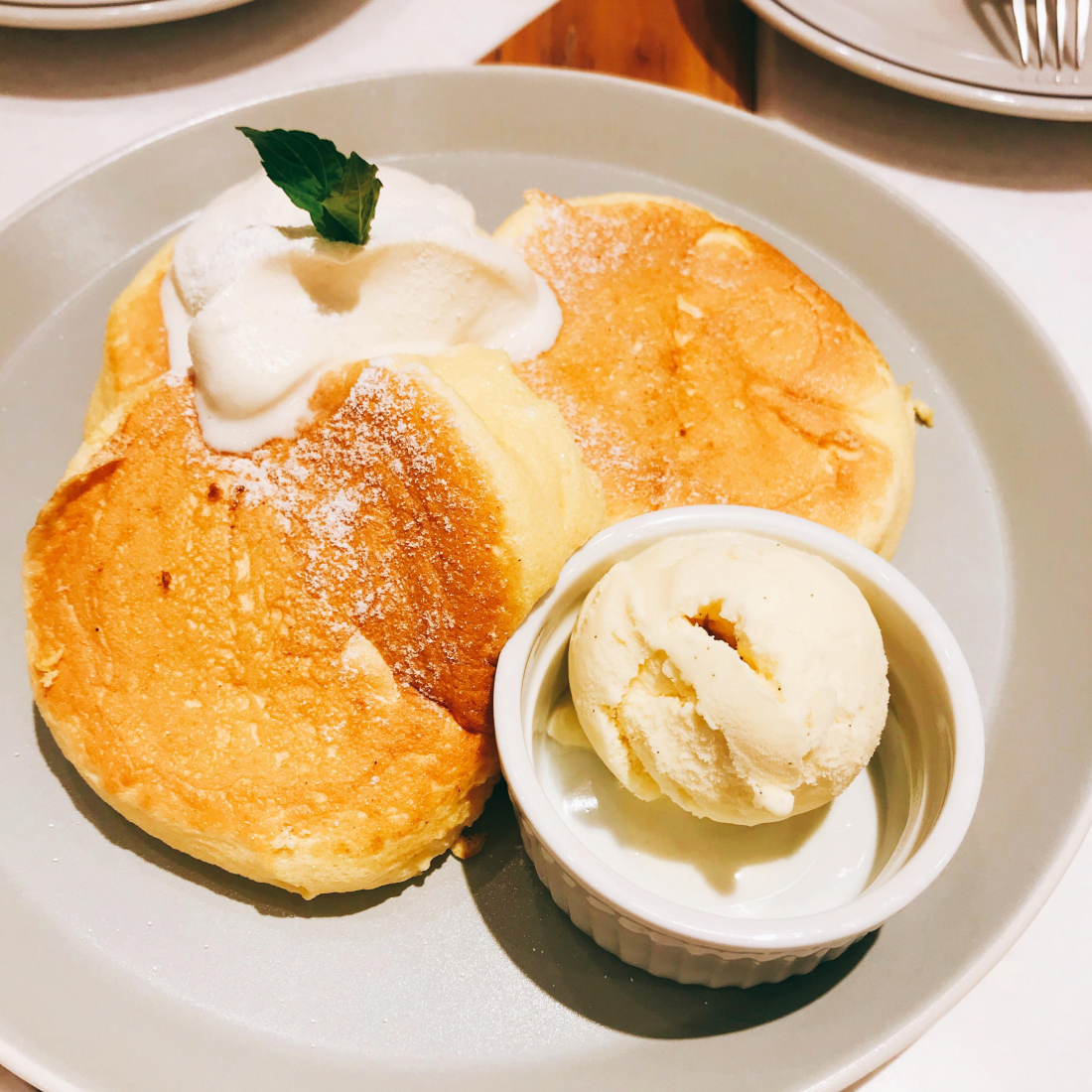 Maple butter whipped cream pancakes with a side of vanilla ice cream.
Pancakes with fried eggs and bacon.
Flipper's locations tend to be in pretty trendy spots, and 9 out of their 12 shops are all concentrated in Tokyo. Find them in Shibuya, Shinjuku, or head to the Flipper's in Shimokitazawa for a day of pancakes and trendy vintage shopping. (Full list of locations here.)
3. 6th by Oriental Hotel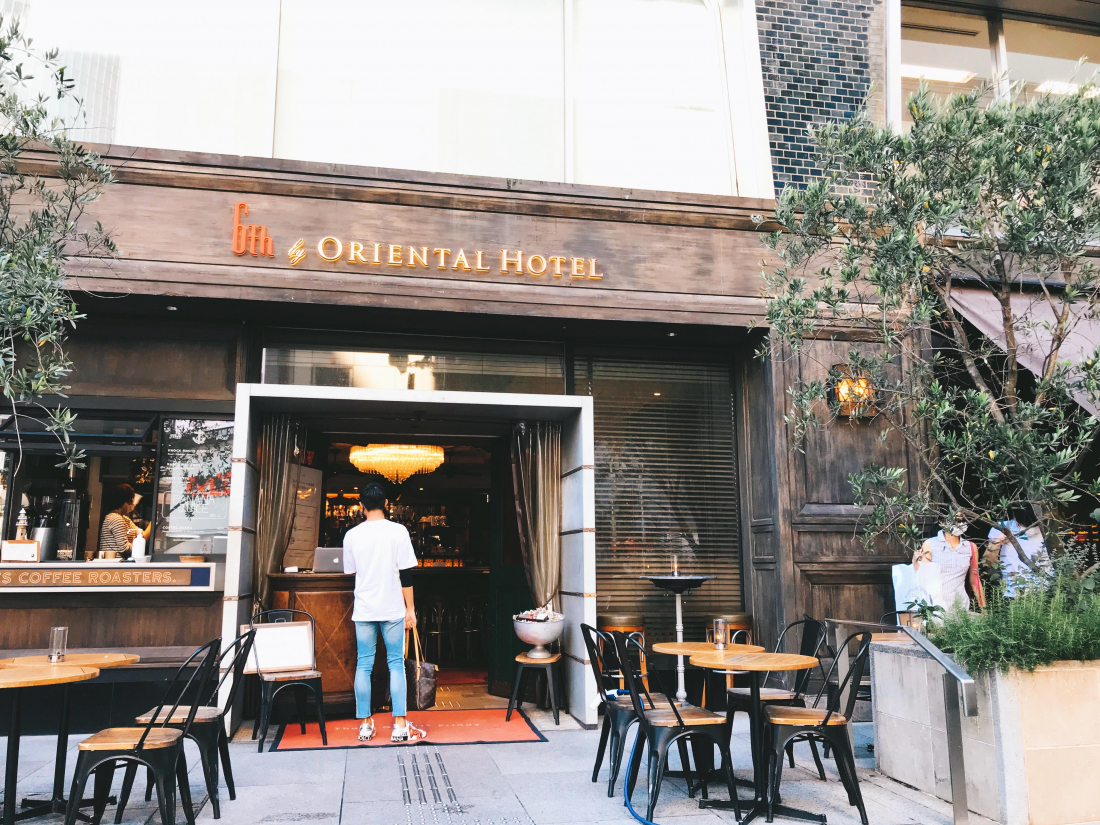 A short walk from Yurakucho Station, you'll find 6th by Oriental Hotel, decorated with simple dark furniture for a sophisticated look. This place isn't a dedicated pancake restaurant like the last two suggestions, but during the day it's mostly populated by tightly packed groups of women gathered together to eat fluffy pancakes. I'd definitely recommend making a reservation!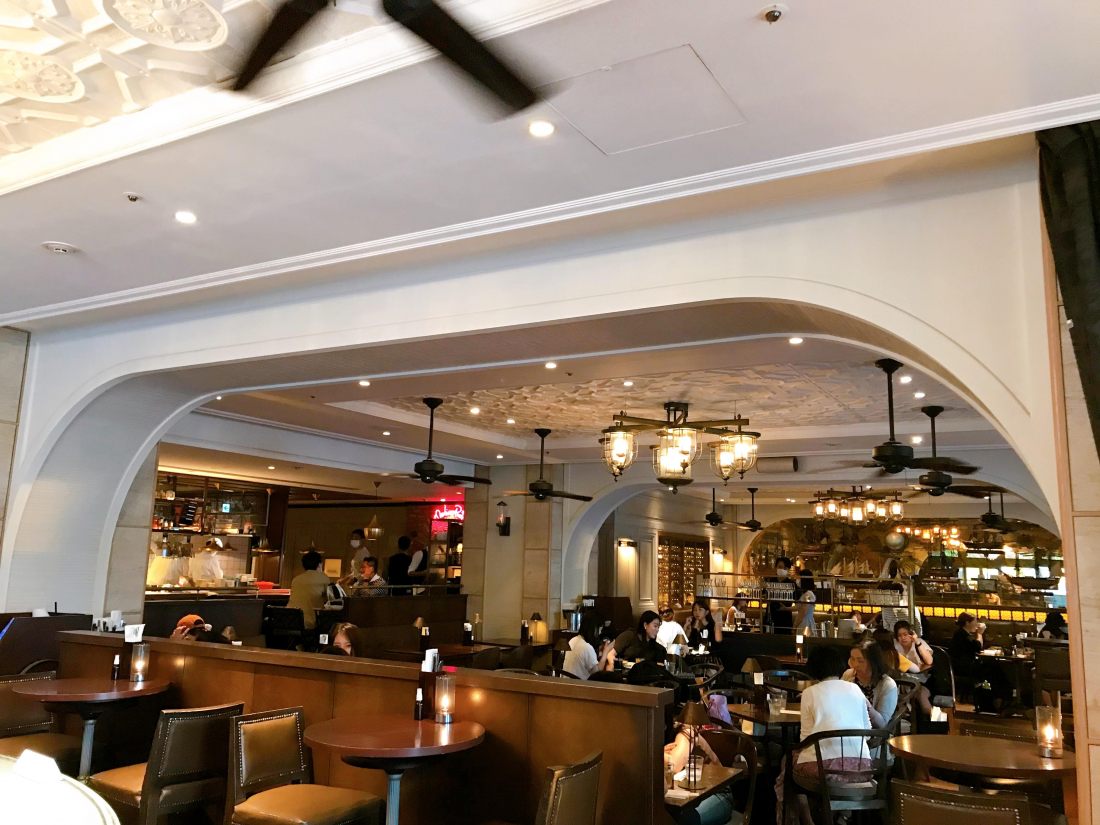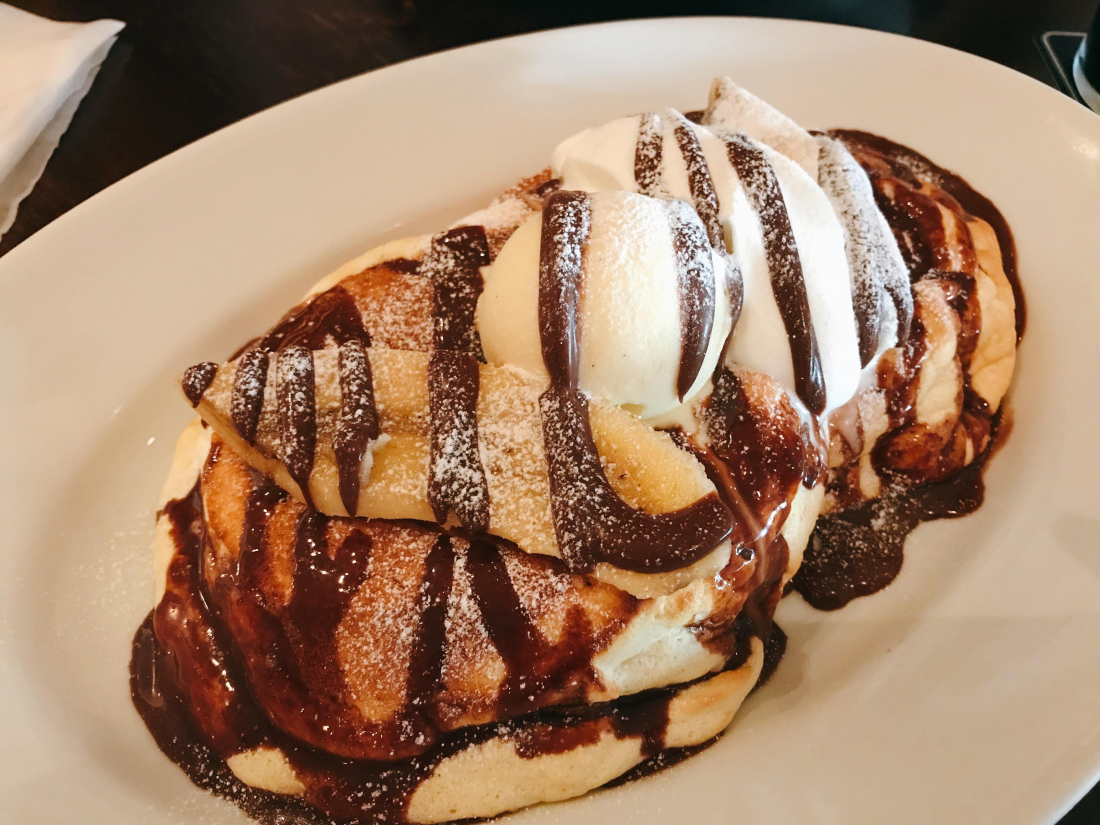 I first heard about this restaurant when a friend recommended it, but I had my suspicions. Was it really a good place for pancakes? When I finally made my way there, I was glad I did―it's delicious! My concerns were whiped out and replaced with memories of soft pancakes. The "6th Pancake" can be ordered with a small selection of simple toppings (chocolate sauce, banana, vanilla ice cream, whipped cream), and I went with chocolate sauce and vanilla ice cream, a winning combination. When I first saw the plate, I was impressed by the sheer quantity of fluffy pancake, and I was even a little worried I couldn't eat them all. But I ended up whiping the plate clean and dreaming of my next visit.
Most pictures of the pancakes on Instagram feature stacks of simple pancakes without any toppings―so now I know exactly what I'll order next time I'm in Yurakucho!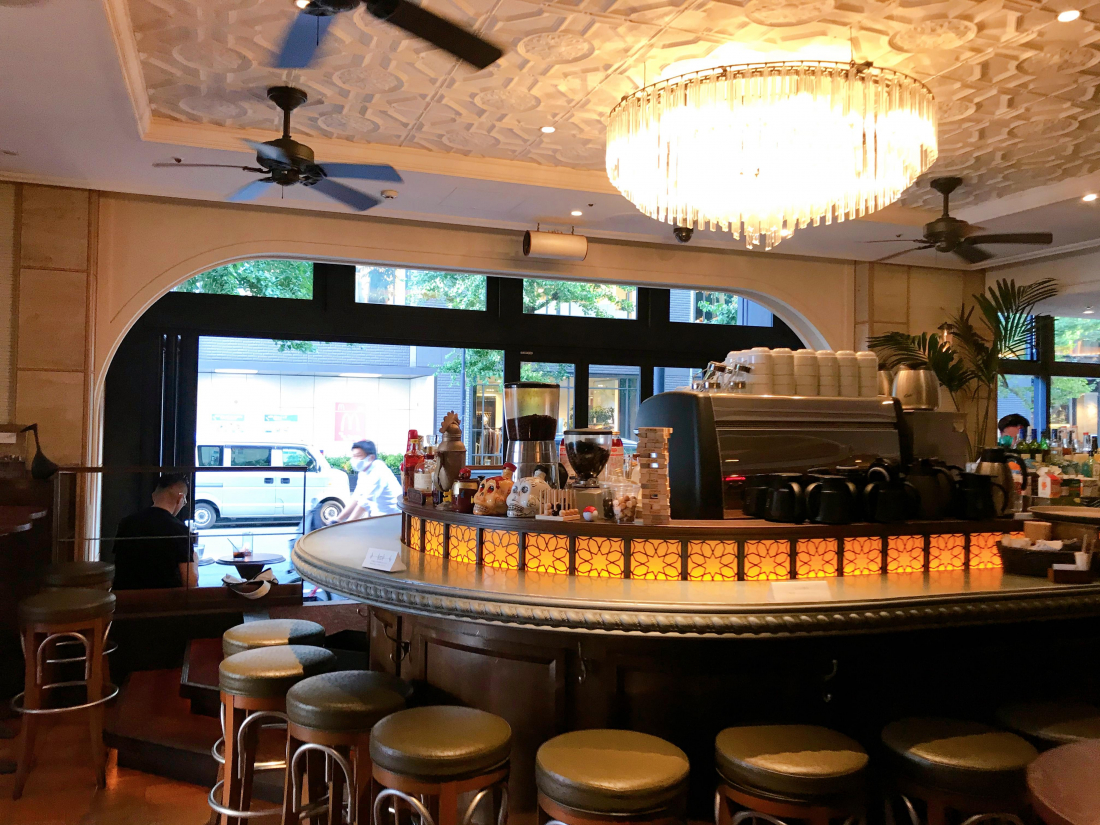 Of course, they also serve a full menu of other food throughout the day, including a bar for the evening. I'll have to try their more luxurious prix fixe dinner menu some day! Find them in Yurakucho, and check out their official website here.
Source: JAPANKURU