3 Steps to Eat Sushi the Right Way! Maximize Your Sushi Enjoyment With This Sushi Tradition
Turns out, there's a right order when you're eating sushi. Do you know the rules?
Are You Doing Sushi Right?
If you love sushi, you might know a thing or two about eating it. You might have heard, for example, that it's actually perfectly acceptable to eat sushi with your hands (chopsticks, hands, either way is fine)! If you're a gourmet who's visited a high-end restaurant or two, you might have been told that when it comes to the very best sushi, you shouldn't really be adding your own condiments. (If you're paying a lot of money, the sushi chef should be adding the perfect amount of wasabi and soy sauce before placing the sushi in front of you!)
But if you order a platter at any old sushi shop, there's one way to improve your sushi experience, and look like a pro while doing it: eat your sushi in the correct order.
What does that even mean? Well, it's fairly simple.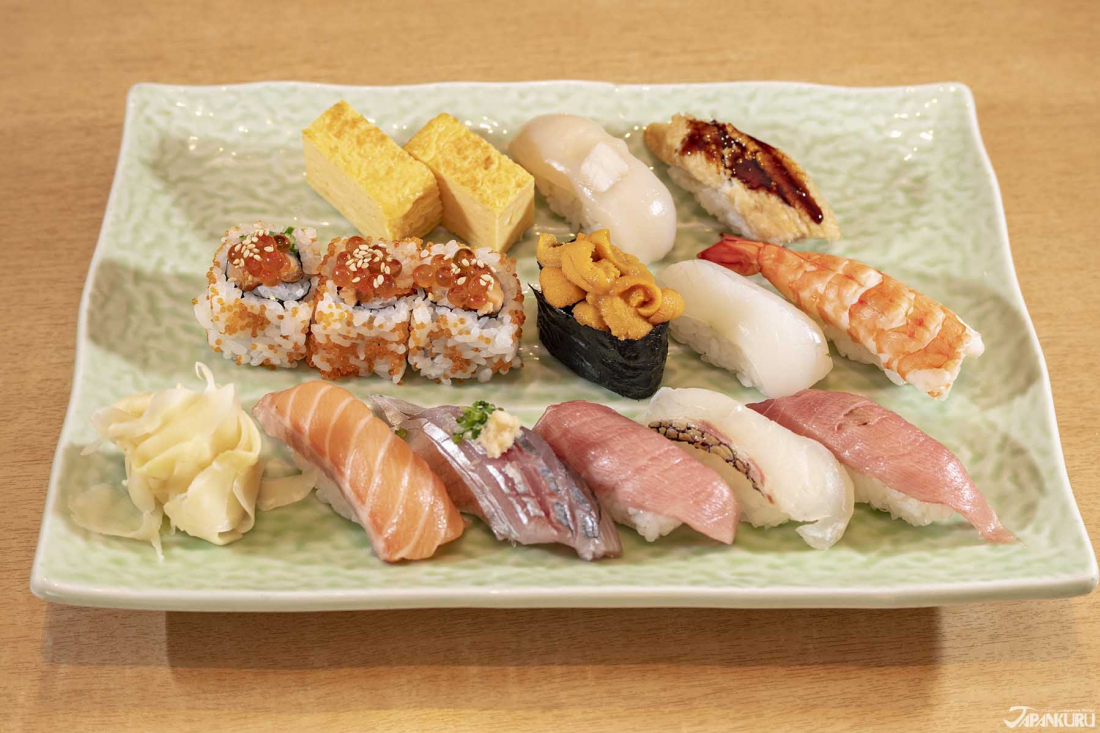 How to Make the Most of Your Sushi in 3 Steps:

① Start with the lightest flavors.
To best enjoy the flavor of each piece of sushi, you want to make sure nothing overwhelms whatever comes next. That means eating the lightest flavors first, and if your plate looks a little like the one above, you should start with the tamagoyaki (Japanese omelet) sushi.

② Eat your fish white ⇒ red ⇒ blue.
Now we're looking at which kinds of fish have the strongest flavors, and which aromas will stick around in your nose for a little too long. Your fish sushi experience should start with white fish, which generally has a low fat content and a light flavor. White fish includes favorites like hirame (flounder), tai (sea bream), and various kinds of yellowtail.

Next, it's time for red fish! Red fish doesn't necessarily have significantly higher fat content, but it tends to have a fairly strong flavor profile. Think maguro (tuna)!

Finally, it's time for blue fish, which tends to be a fair amount oilier than other sushi. These fish are generally called "hikarimono" (光り物) in Japanese, which means "shiny thing," because they're served with their shiny blueish-silver skin still on the fish. Blue fish like saba (mackerel), aji (horse mackerel), and iwashi (sardine) tends to be popular with older Japanese people, and hasn't quite found its niche overseas, but it's worth a try!

③ Finish off your sushi with rich, heavy varieties.
Got eel on your plate? Something stewed or covered in sauce? Eat that last!
Of course, if this sounds like a lot of work to you, then it probably won't help you enjoy your sushi any more than normal, and you should eat it whichever way tastes best to you!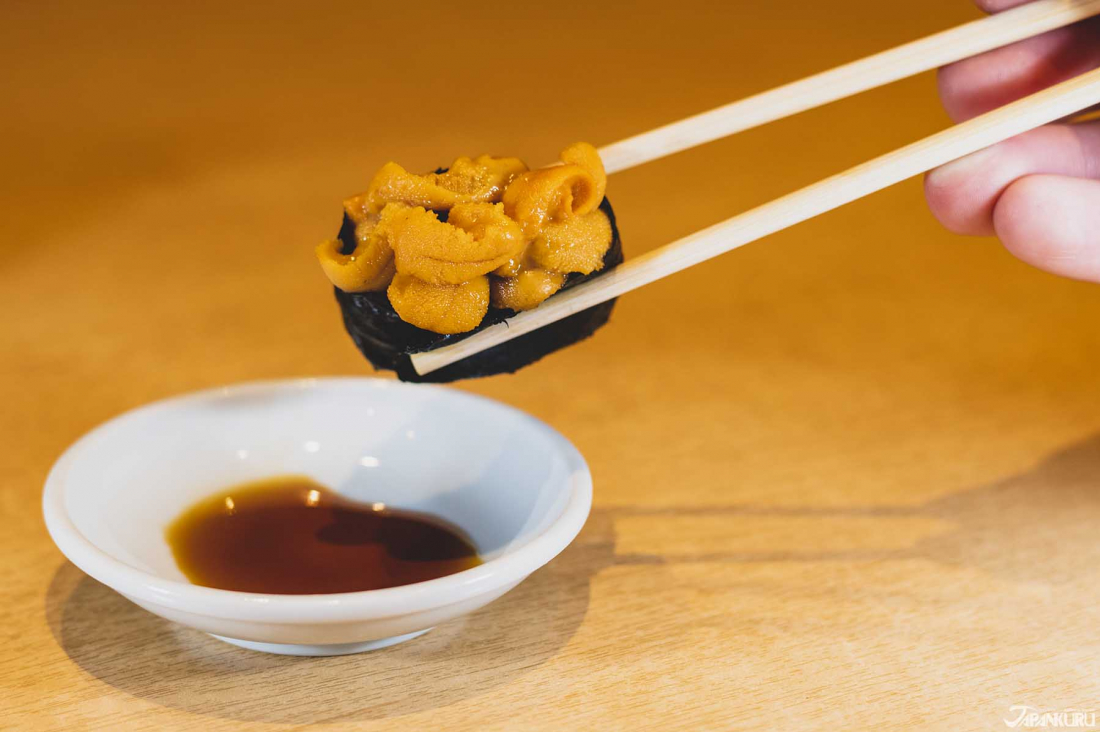 But next time you head out for Japanese food, keep the rules in mind, try something new, and see how it goes! You might just find that your sushi tastes even better than before.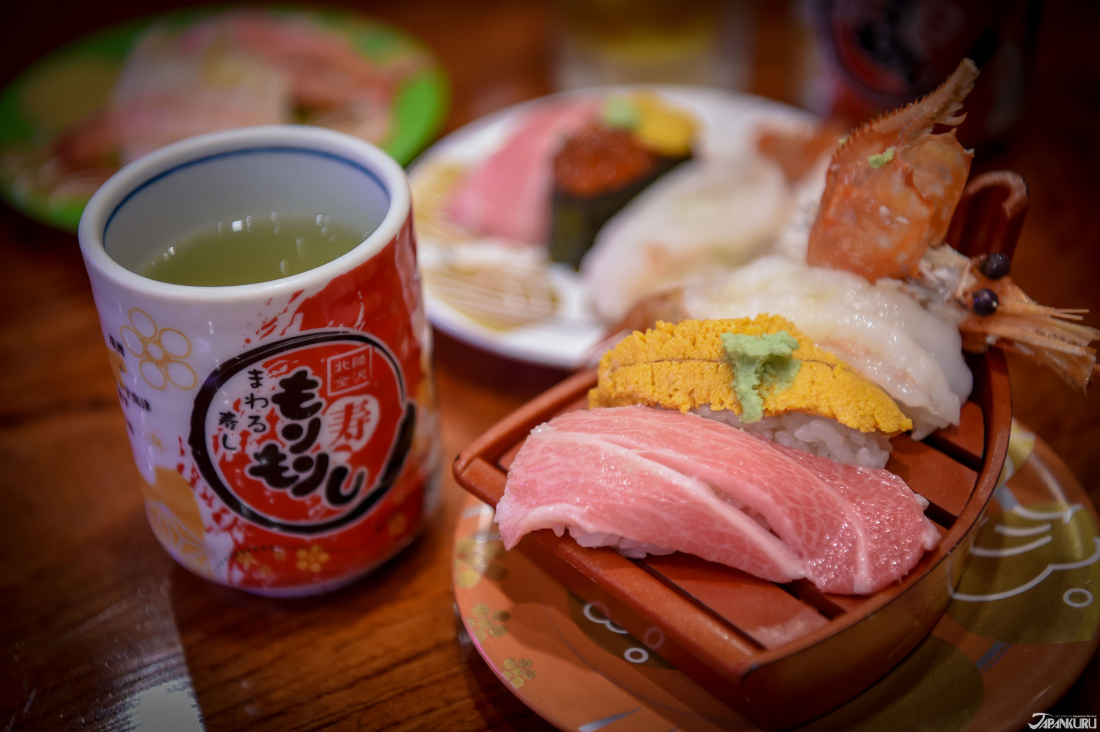 Looking to grab some sushi in Japan? Try the maguro set at Tsukiji Sushiko, the seasonal omakase at Sushi no Midori, or the special crab sushi at Kani Doraku! And keep an eye out for more info and updates from Japan on the Japankuru website, and on our twitter, instagram, and facebook.
Source: JAPANKURU