Attention All Matcha Lovers! Mister Donut and Tsujiri Are Making Sakura Season Donuts You Don't Want to Miss
Just in time for this year's cherry blossoms, Mister Donut is teaming up with the matcha specialists at Tsujiri for these beautiful spring donuts.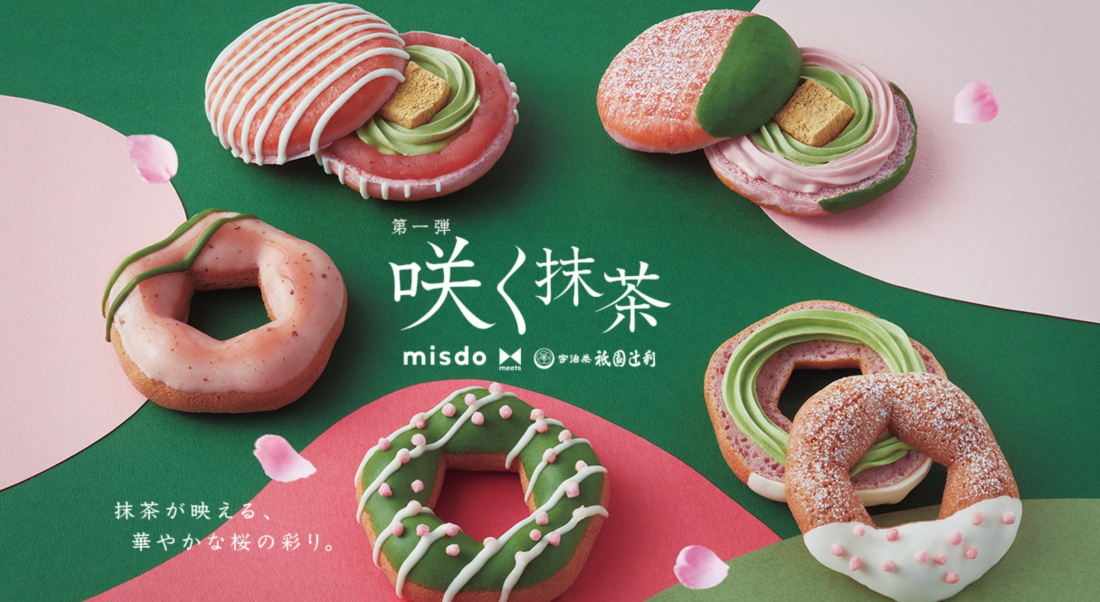 The Smell of Sakura and Sweet Donuts is in the Air This Year!
Japanese donut chain Mister Donut and Tsujiri, a beloved provider of Kyoto's Uji matcha in all forms, have been regularly working together since 2017, and this spring's newest collaboration has brought us the "Saku Matcha" (咲く抹茶) line of donuts, literally "blooming matcha"! Unlike last year's Tsujiri matcha donuts, which had strong bittersweet matcha notes, these adorable pink and green donuts bring the sweet aroma of cherry blossoms to the green tea flavor.
There are two main varieties of donuts available, each in a variety of matcha flavors. One of these somewhat resembles Mister Donut's popular, uniquely chewy Pon-de-Ring donut, frosted in flavors like sakura red bean or Uji matcha chocolate, or even sandwiched around Uji matcha whipped cream. The other variety is made with a classic donut ready for cream filling, but these are filled with warabi mochi and Uji matcha whipped cream.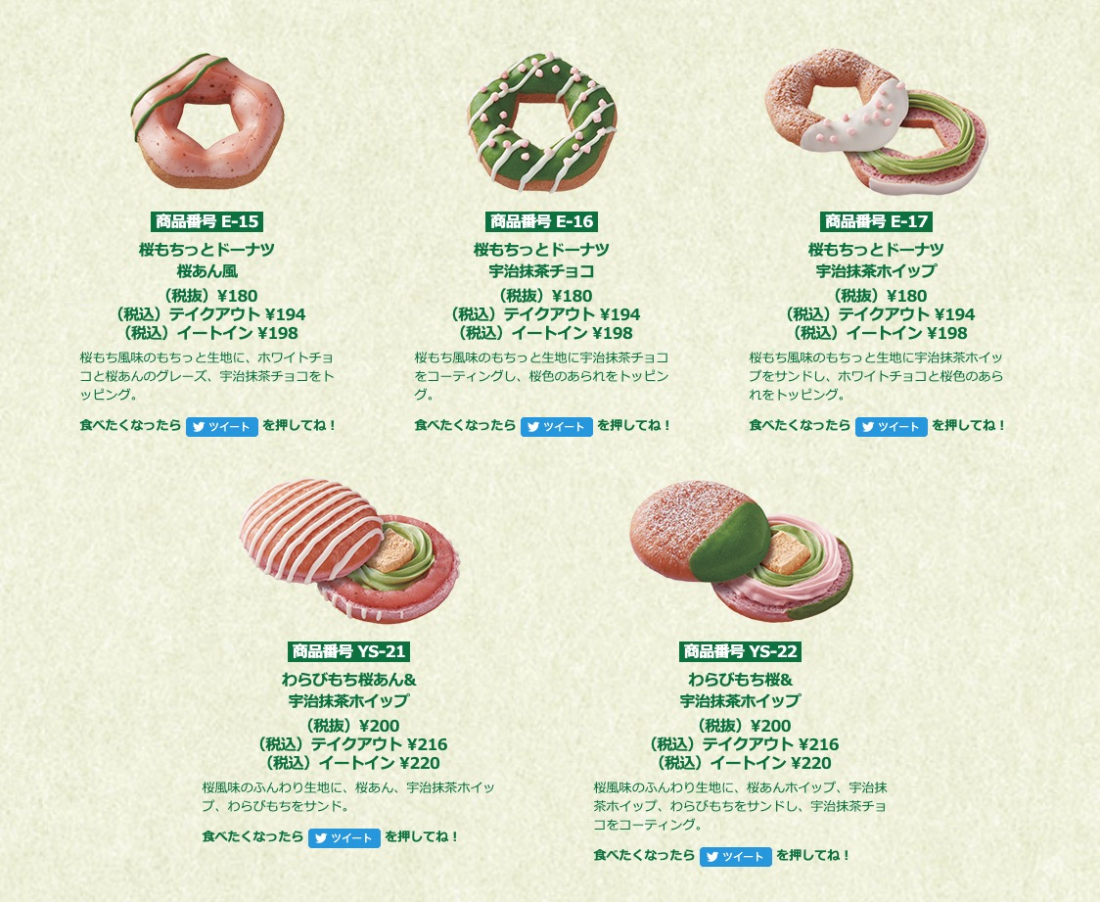 As part of the Saku Matcha donut line, Mister Donut is also offering some unique boxes for a slight discount. Interested in trying three different sakura matcha donuts, or perhaps sharing them with friends? Customers can get two of the ring donuts and one of the cream-filled donuts for a flat 600 yen, and they come in a special limited edition bag―colored matcha green, of course.

Available as of March 12th, these matcha donuts are available in just about every major city in Japan, although stock is limited and may sell out quickly. If you're already ready to line up and dig in, you might also want to participate in their special Twitter campaign, where following them and uploading a picture of your donuts with the hashtag "#ミスドで咲く抹茶" (Saku Matcha at Misdo) will give you a chance to win some 500 yen Mister Donut coupons.
If you can read a bit of Japanese, though, you might have noticed that the promotional material is actually calling this the "first round" of their Saku Matcha line. That's right, Mister Donut has more cherry blossom/matcha donuts planned for the future, set to be on shelves in time for the release of the new movie from Masaki Suda―the Japanese actor promoting Mister Donut this spring. Whether you're a Masaki Suda fan or just someone who loves matcha and cherry blossoms, you might want to keep an eye out.
Despite these new products all using Tsujiri matcha, looking at the pictures, I'm a little worried the donuts will be too sweet for me. But… I still want to buy them just to take pictures. What can I say!
Source: JAPANKURU