Fukushima Expo Fukuhaku 2020 in Aizu: Gourmet Treats & Traditional Culture in Northern Japan
In the Aizu area of northern Japanese prefecture Fukushima, the Fukushima Expo Fukuhaku 2020 in Aizu took place over the course of a month this fall, from Oct. 31 to Nov. 20. The expo explored history, traditional crafts, and culture in four Aizu areas (Nishiaizu, Aizu-Wakamatsu, Aizumisato, Okuaizu) through events and exhibitions throughout the region, diving deeper into the allure of each area's traditional culture and local specialties. Read on for just a glimpse of what this major Aizu event had to offer!
Aizu: Just Waiting to Be Explored
The Aizu area (会津地方) is the western-most region of Fukushima Prefecture, a part of Japan that has just about dropped off the map for many tourists. But travelers who underestimate the charms of this region are, without question, missing out on something great. Fukushima as a whole has rebuilt and regrown, and Aizu―a region of volcanos and lakes far from the ocean―has only become more attractive to tourists. The Aizu area is off the beaten path, but friendly locals always give travelers a warm welcome, and the combination of fresh water and fertile land has long made Aizu famous for delicious local food and drink (along with gorgeous natural scenery like Aizumura and the Five Colored Marshes). If you're ready to escape crowded city streets and instead indulge in top-notch nihonshu sake (日本酒), breakfast ramen (!?), and luxurious onsen (温泉, hot springs), then head to Aizu!
Here at Japankuru, we timed our visit to Aizu to coincide with the 2020 "Fukushima Expo Fukuhaku 2020 in Aizu", a cultural event with a lineup of discussions, workshops, and more, to help spread the fun of Aizu culture. After learning more about the area, exploring for ourselves, and tasting quite a bit of good food and drink, we've got some recommendations for your next trip to Japan's north.
History & Traditional Culture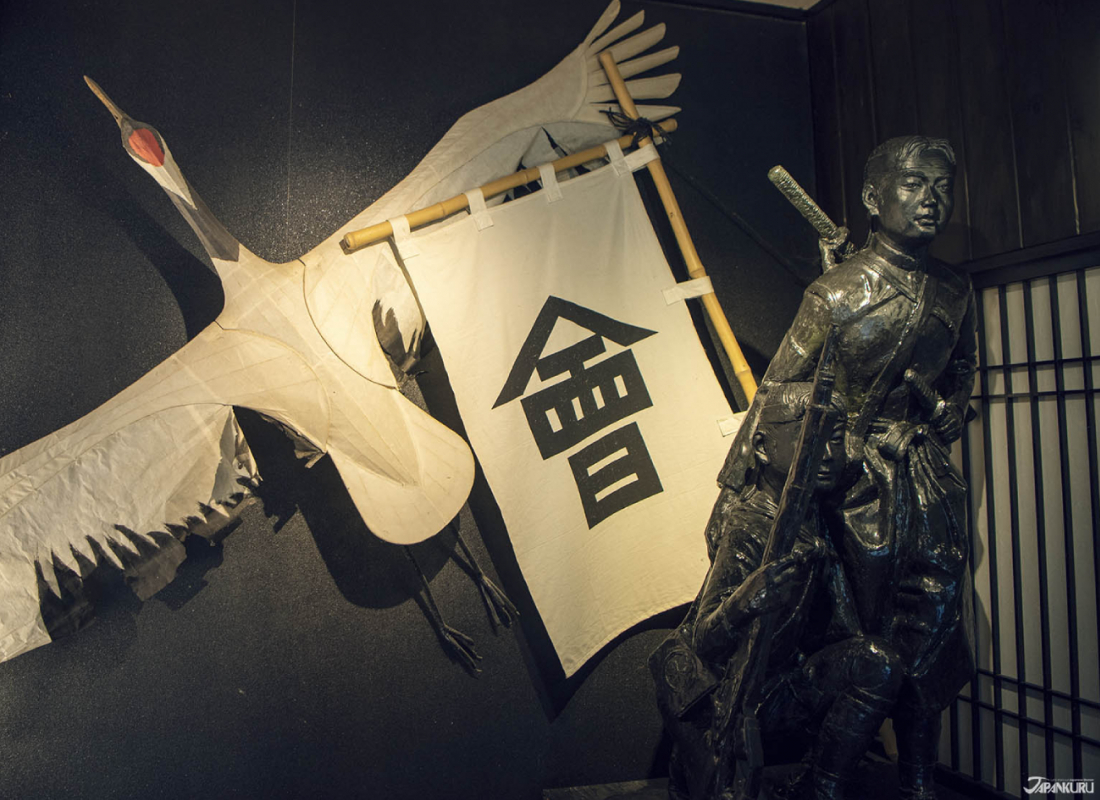 Aizu has a long history and a strong regional identity. It's not just a part of Fukushima―for hundreds of years the "Aizu Domain" (会津藩) of Edo-era Japan was its own region, ruled from Aizuwakamatsu Castle (also known as Tsuruga Castle) as a part of the Tokugawa Shogunate. The castle still remains standing (many times rebuilt and renovated) as a tribute to the past, alongside other historic spots and monuments. Scattered across the city of Aizu-Wakamatsu you'll also find memorials to a 150-year-old tragedy, when 19 samurai under the age of 18 committed seppuku after wrongly guessing that they had been defeated, still remembered today. The people of Aizu clearly still feel connected to local history.
Traditional Shimenawa (しめ縄)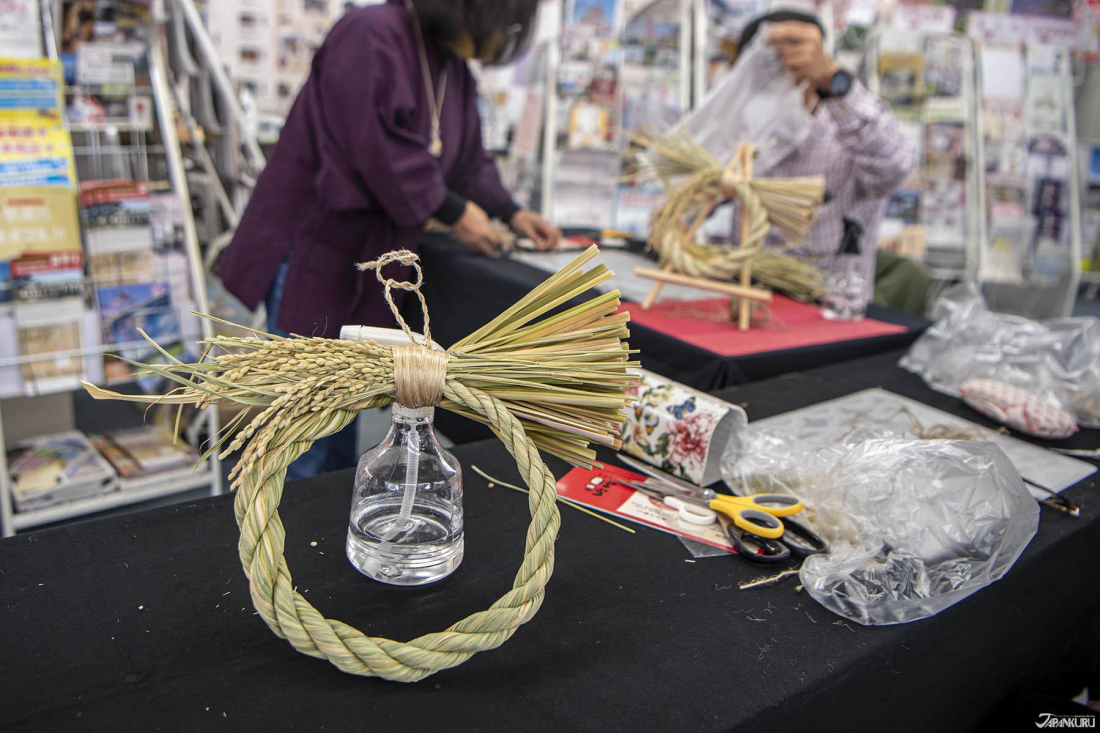 It may surprise you to find that hemp has long been used for spiritual purposes in Japan, and Aizu actually has a history of growing hemp used for things like this "shimenawa". The term shimenawa (しめ縄) refers to Japanese rope made from rice straw and hemp, and used for purification in Japan's traditional Shinto religion. Knowledge of Aizu's connection to hemp, and the importance of these materials, is lost to many modern residents of Japan, but Kumiko Inomata is out to change that. Smiling, patient, and incredibly deft at manipulating hemp fibers and strands of rice straw, Inomata is a craftsperson and a workshop leader who twists these traditional materials into shimenawa and other more decorative Japanese handicrafts. In collaboration with the Fukushima Expo, Inomata led this workshop at iRansho, an Aizu tourism center, teaching the Japankuru team how to make shimenawa, and why they're so meaningful.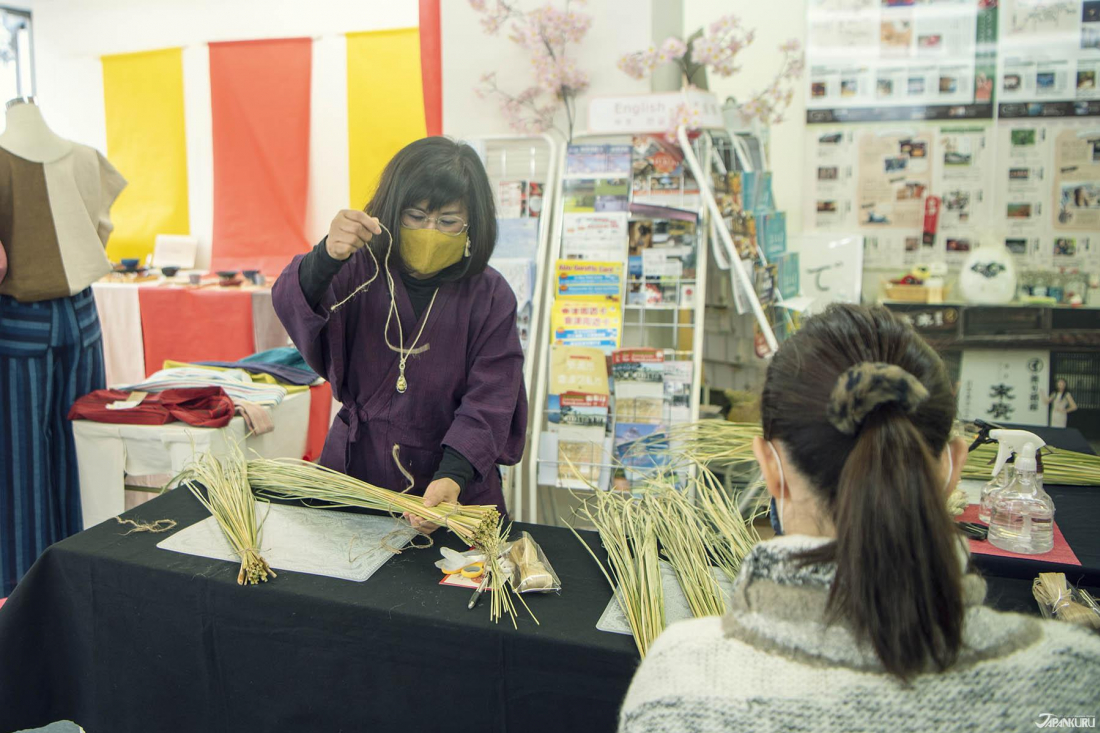 Shimenawa can vary in size―Izumo Taisha Shrine maintains an enormous hemp rope that weighs around 5 tons! But instead of worrying about upping the size, Inomata encouraged us to think carefully about each rope of the shimenawa, forging our own paths through the way we twisted the makomo (真菰, wild rice straw) and seima (精麻, processed hemp). We braided the straw together with other workshop participants into the shape of a burdock root (called gobo-jime, ごぼう締め), careful to twist the ropes the right way for both the gods and ourselves, and we each left with our own lovely shimenawa to hang at home and remind us of lovely times in Aizu.
Kumiko Inomata / Yuimaru (ゆいまーる)
Official Website / Workshop Reservations (jp)
Nihonshu Sake, Fresh Water, Fragrant Rice
Generally called "sake" in English, the true name of Japan's much-beloved rice wine is nihonshu (日本酒). Local nihonshu was one of the major themes of the Fukushima Expo Fukuhaku 2020 in Aizu, and through the expo the Japankuru team experienced sake in a variety of ways. Unlike grape wine, nihonshu experts recommend that most varieties of the Japanese drink be enjoyed within a year of production. That means the selection can be limited overseas―export can be a slow process. But in Japan, like wine in France, there are endless varieties of nihonshu. Thanks to high-quality rice crops and fresh, clean water from the mountains running through the region, Fukushima is particularly well-known for its fantastic sake.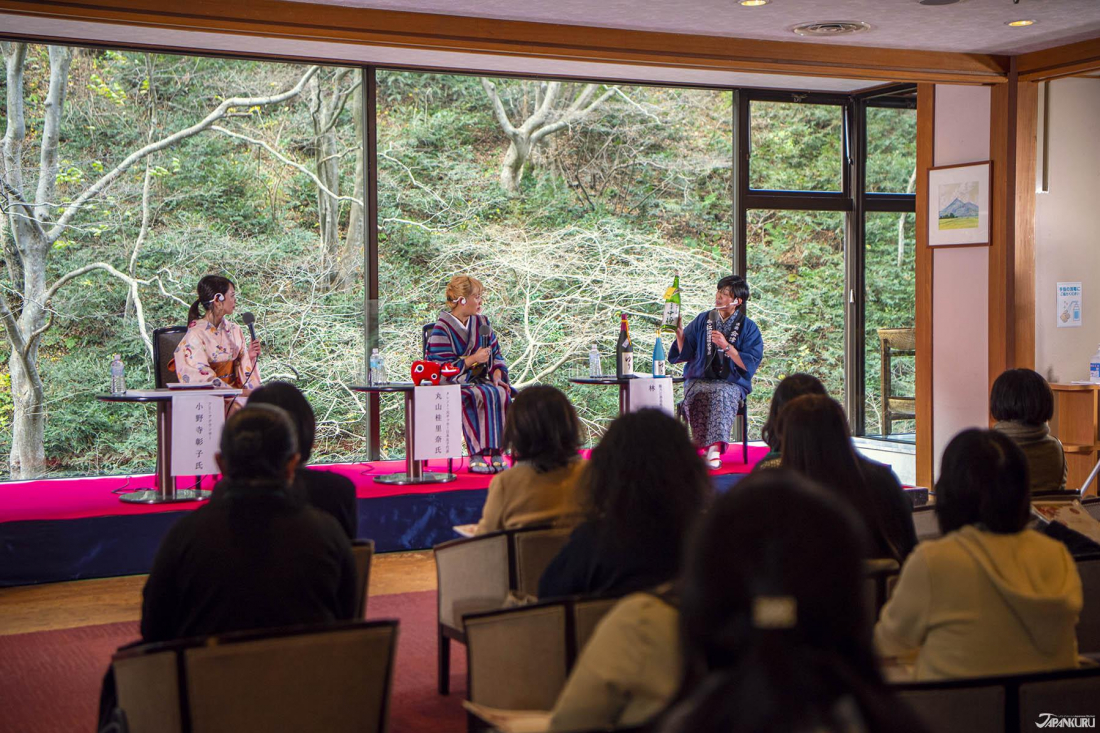 Another Fukushima Expo Fukuhaku 2020 in Aizu event, we started our Fukushima sake studies by attending the discussion "Aizu x Liquor Journey" (会津×酒旅). Akiko Onodera led a conversation with local female sake brewer Yuri Hayashi and soccer celebrity Karina Maruyama, exploring the joys of finding new local brews while traveling, and trying them at the source. It wouldn't be a proper trip to a sake brewery if you didn't do a little tasting (generally offered for free), and these three take it literally when they look for a little local flavor! After the lively discussion, we were ready to see some of Aizu's breweries for ourselves, and sample sips of Japan's best nihonshu.
Suihiro Brewery (末廣酒造)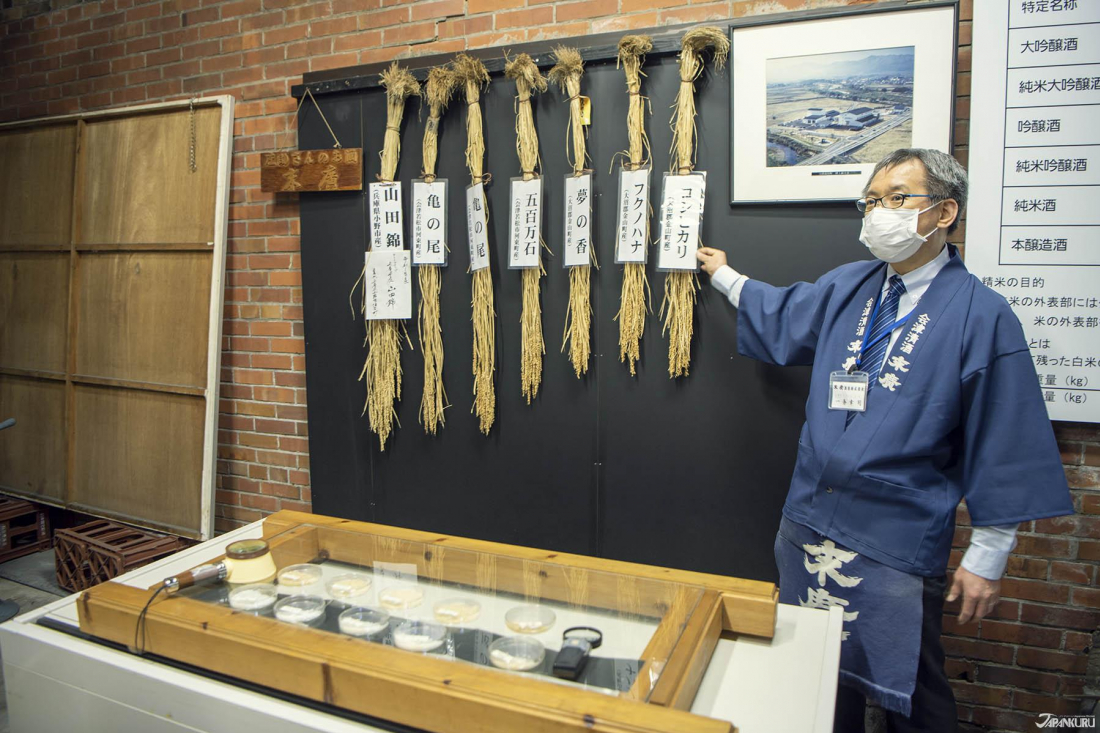 If you're considering touring some of the Aizu area's most beloved sake breweries, we recommend you start with Suehiro. They've been brewing sake for 170 years, and frequently been at the forefront of new nihonshu methods and practices. These days, the main brewery for Suehiro nihonshu is a fairly modern facility, but their original historic brewery is still open, just a kilometer or so from Aizuwakamatsu Castle. While they brew some specialty batches on-site, the beautiful old building they call the "Kaeigura" (嘉永蔵) functions mostly as a museum and specialty shop. If you can speak some Japanese but aren't yet an expert on the nihonshu brewing process, Suehiro's guided tour is a great place to learn, offering lots of interesting tidbits of information.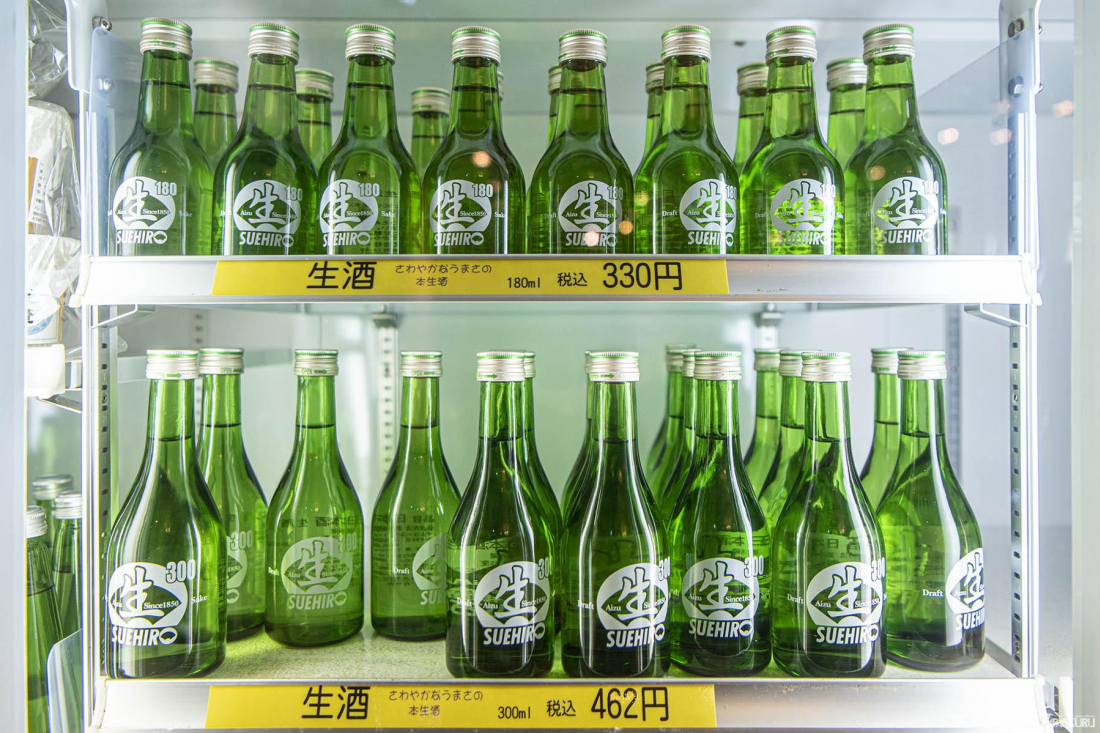 Japankuru Recommends:
・Yamahai Junmai Ginjo, their classic recipe using ambient yeast.
・Namazake, unpasteurized fresh nihonshu.
Visit Highlights:
The educational tour. Did you know that sake is made out of special rice, and there are visibly different varieties?
Suehiro Brewery (末廣酒造)
Official Website (jp)
Tsurunoe Brewery (鶴乃江酒造)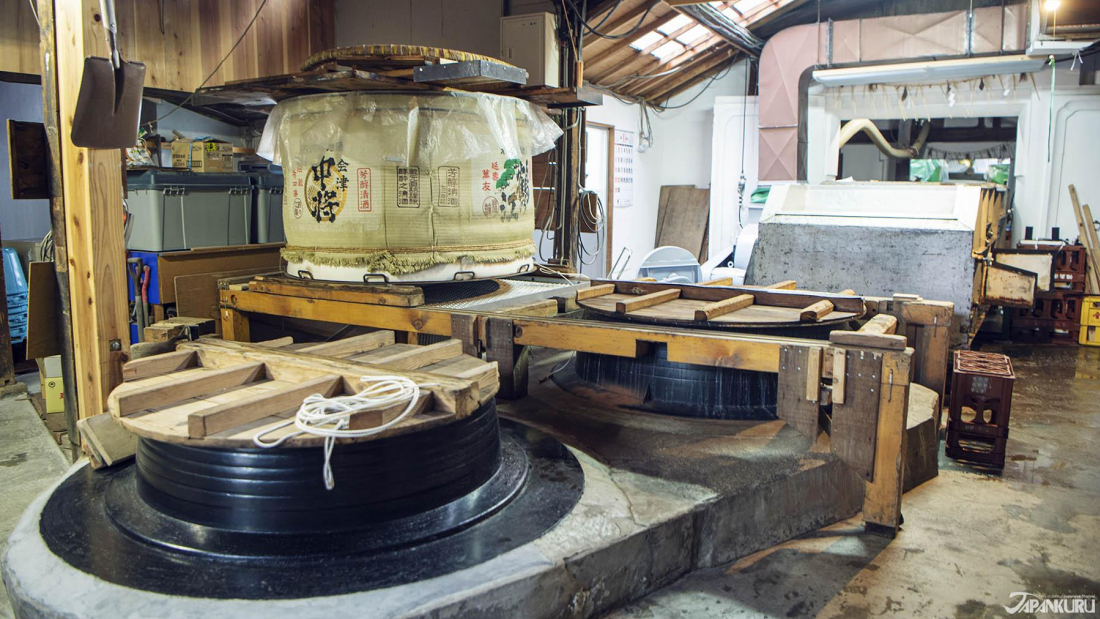 For a closer look at a traditional, small-scale nihonshu brewery in action, look no further than Tsurunoe―just two blocks away from Suehiro. This little brewery has been in business for 200 years, and they still use traditional hands-on methods and genuine vintage machinery to brew new batches of sake every year. The cozy shop space has brewers passing through going to and from the brewery buildings out back, and you might just recognize one of them―this is where Yuri Hayashi (from the discussion) brews her sake! The small scale of the Tsurunoe Brewery absolutely does not mean that they're a minor player in the world of nihonshu, however. Tsurunoe's nihonshu regularly wins prizes in sake competitions.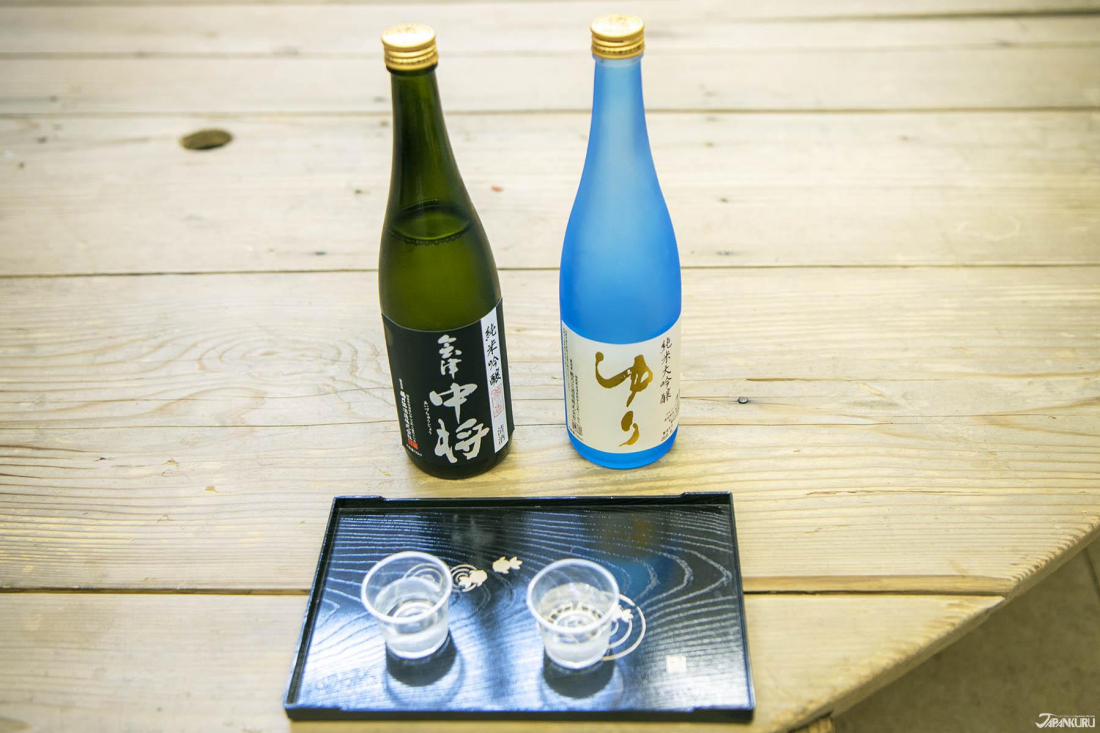 Japankuru Recommends:
・Aizu Nakamura Junmai Ginjo, Tsurunoe's classic nihonshu.
・Yuri Junmai Daiginjo, a little less sweet than many Aizu nihonshu varieties, and easy to drink. (Yes, it's named after the brewer herself!)
・Amazake, a sweet non-alcoholic version of sake. Amazake can be drunk warm on cold days, and it's popular with kids!
Visit Highlights:
A chance to chat with Yuri Hayashi about Tsurunoe's brewing methods, and their many varieties of sake. (Don't miss the old-fashioned machinery, either!)
Tsurunoe Brewery (鶴乃江酒造)
Official Website (jp)
Homare Brewery (ほまれ酒造)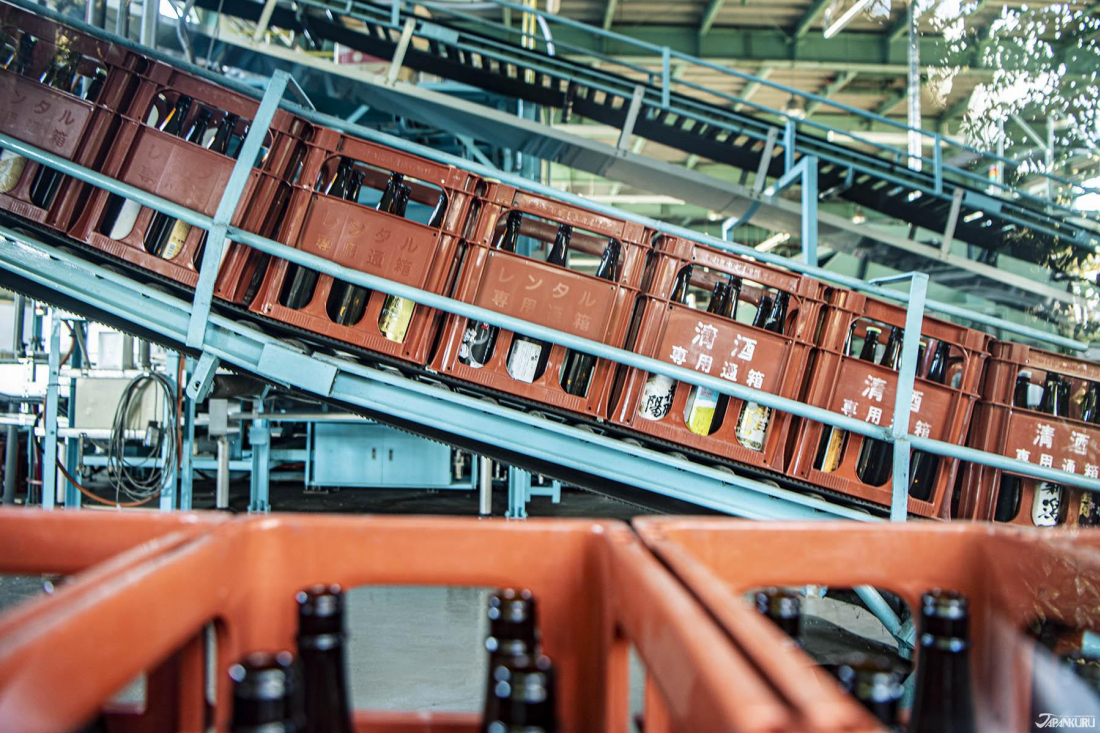 A little closer to Aizu's northern border is the city of Kitakata, where you'll find the fresh water of the Iide mountain range, and Homare Brewery―a newer addition to the world of Fukushima nihonshu. Kosaku Karahashi founded Homare in 1918 after working as a wholesale rice dealer, a miso maker, and a manufacturer of koji (the mold used in the nihonshu brewing process). Only in business for a little over a century, Homare is still considered young for a brewery! But the brewery has expanded quickly, and the compound that started as old fashioned buildings and Kosaku Karahashi's own house is now a modern factory-like setup with a fashionable shop taking over the traditional home. Homare nihonshu has even won a number of awards from the International Wine Challenge, in their sake category.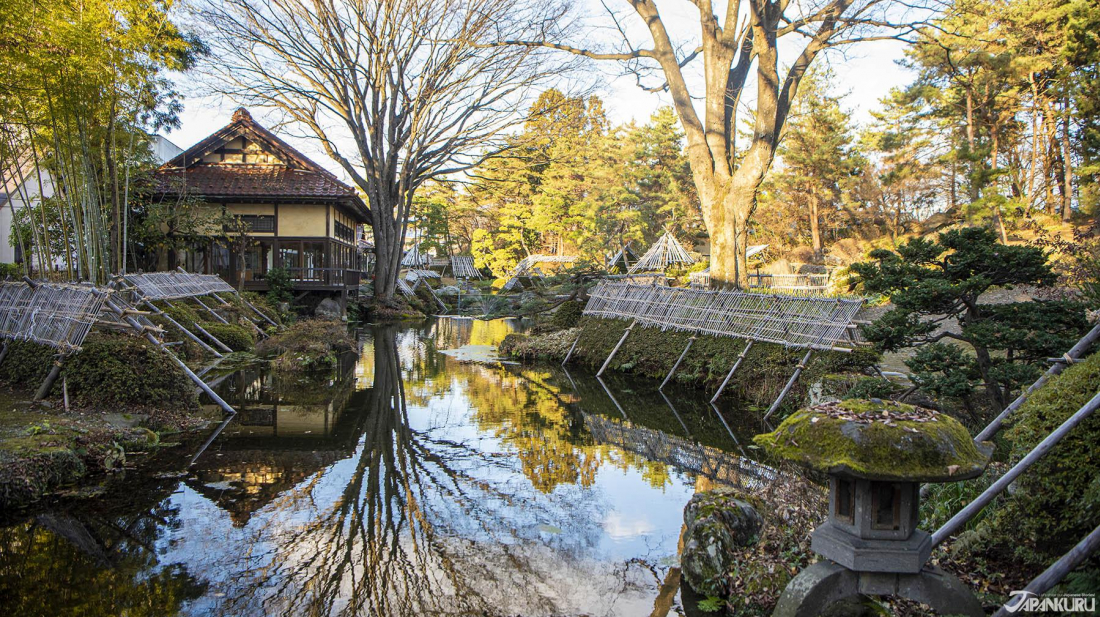 Japankuru Recommends:
・Junmai Daiginjo Kiwami, an award-winning nihonshu, in Japan and abroad.
・Chocolat Nigori, a sweet chocolate liqueur made with unrefined nigori-sake for a rich mouthfeel.
Visit Highlights:
The modern industrial facilities, enormous tanks holding enough sake for 250,000 bottles, and the elegant traditional garden (named Unreian) attached to the house-turned-shop―all juxtaposed together in one spot. (Plus, don't miss their vintage sake posters!)
Homare Brewery (ほまれ酒造)
Official Website (jp)
Yamatogawa Brewery (大和川酒造)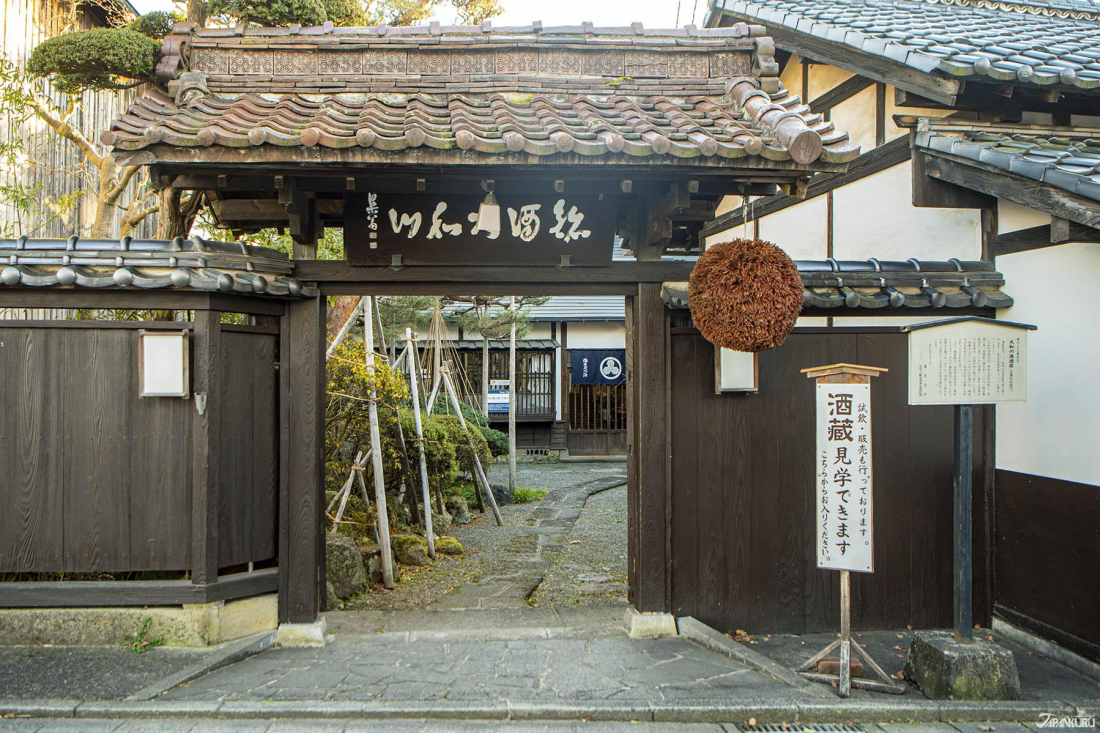 Another Kitakata establishment, Yamatogawa Brewery has a longer history than Homare―they've been making nihonshu for 220 years. Since 1990, their main brewing facility has been a larger space further out in the countryside, but that means that visitors can now enjoy the Yamatogawa Hoppo Cultural Pavilion. The building is a beautiful collage of old structures and new additions tacked on throughout the decades, filled with displays of Yamatogawa's sake, a shop and tasting area, plus exhibitions on the tools and methods once used to make nihonshu. A large part of the building is still the original Edo-era structure, with other parts from Japan's Taisho and Showa periods, making it a great place for anyone who loves history or architecture.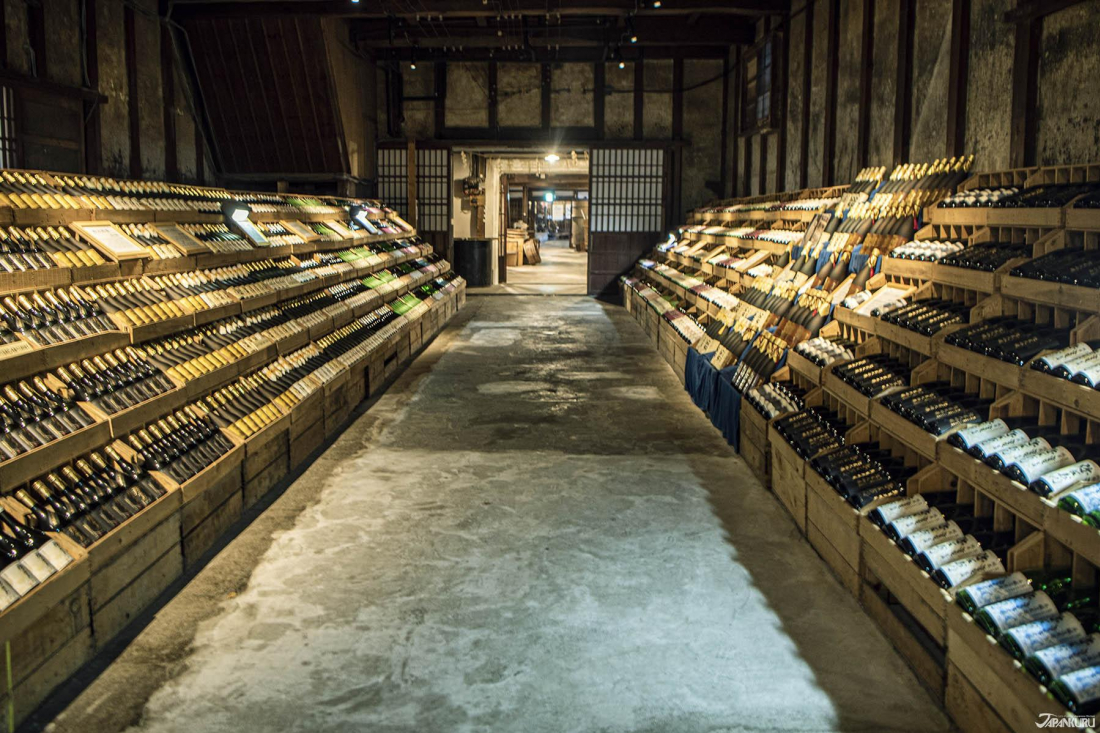 Japankuru Recommends:
・Daiginjo Yamada Nishiki, a flagship nihonshu which they describe as "containing the dignity of true premium sake"!
・Junmai Kasumochi Genshu Yaemon, brewed using a traditional secret formula, with a mix of sweet and savory.
Visit Highlights:
Historic buildings from throughout the past 200 years, and a great collection of brewing history.
Yamatogawa Brewery (大和川酒造)
Official Website (jp)
Culinary Experiences, Casual and Gourmet
Kitakata Ramen (喜多方ラーメン)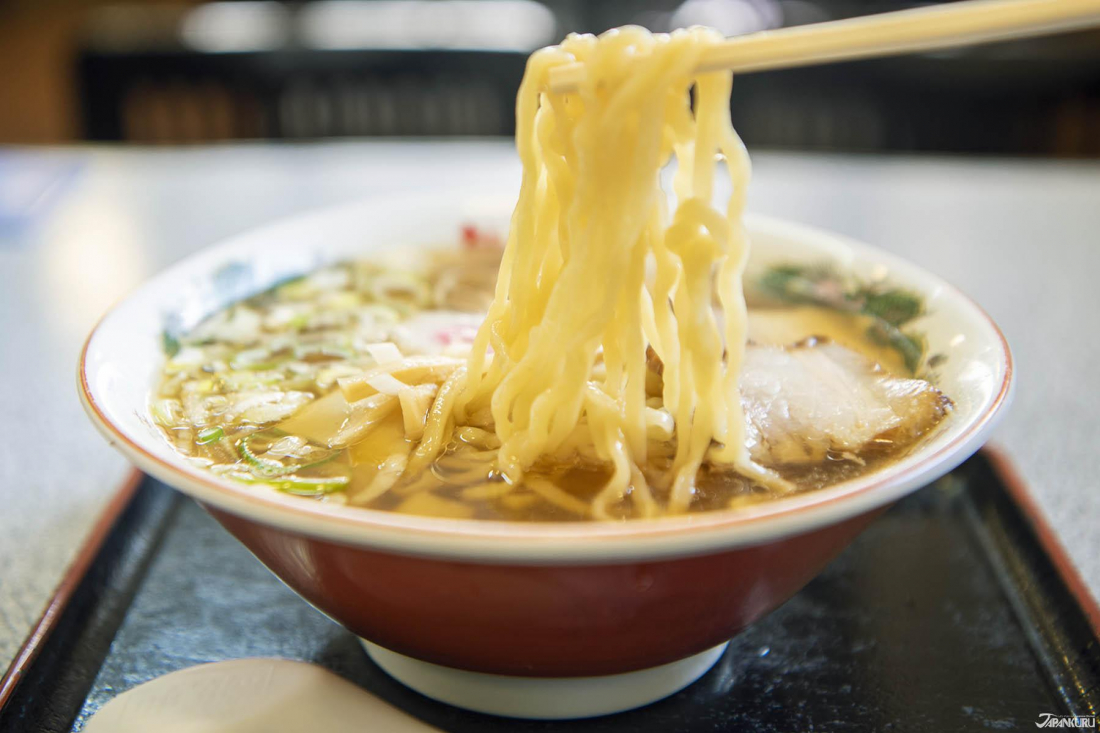 If you're heading to Kitakata for the nihonshu, you certainly won't want to miss out on Kitakata ramen, one of Japan's "Top Three Ramens." This local recipe is known throughout the country, and here at Japankuru we've sung its praises before! On this trip, we visited local Kitakata ramen joint Tanpopo-tei (たんぽぽ亭), and we were not disappointed. Every bowl is a bomb of intense umami flavor, with delicious slices of chashu pork and menma bamboo shoots complimenting the uniquely crimped noodles. Many varieties of ramen use extremely rich and heavy broths (we're looking at you, Hakata ramen), which is delicious but can really weigh you down. Kitakata's ramen is a little bit lighter, with its clear, savory broth―just watch out if you're on a low-sodium diet!
Tanpopo-tei (たんぽぽ亭)
Tabelog Page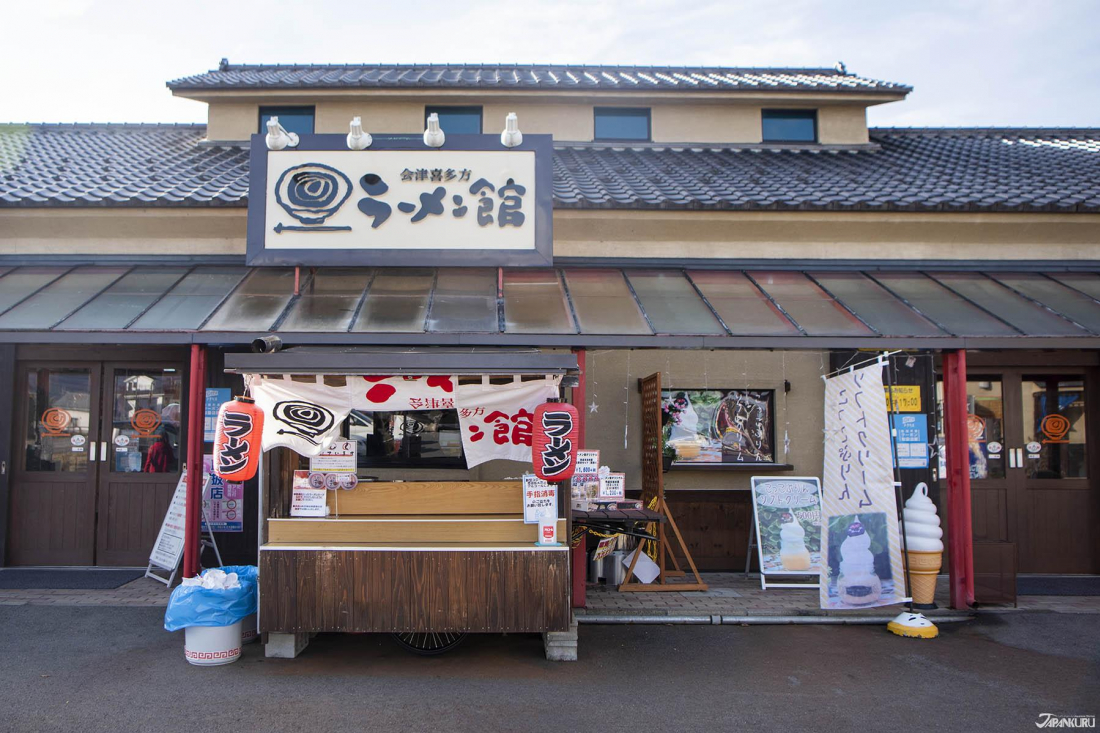 If you're just looking for a tiny taste of Kitakata ramen, or you've fallen so deeply in love with it that you want to take Kitakata ramen home with you, then head next door―next to Tanpopo-tei is the Aizu Kitakata Ramen-kan. Throughout the warmer months of the year they serve small free samples of Kitakata ramen from the stall outside, but if you head inside, it's like entering Kitakata ramen wonderland.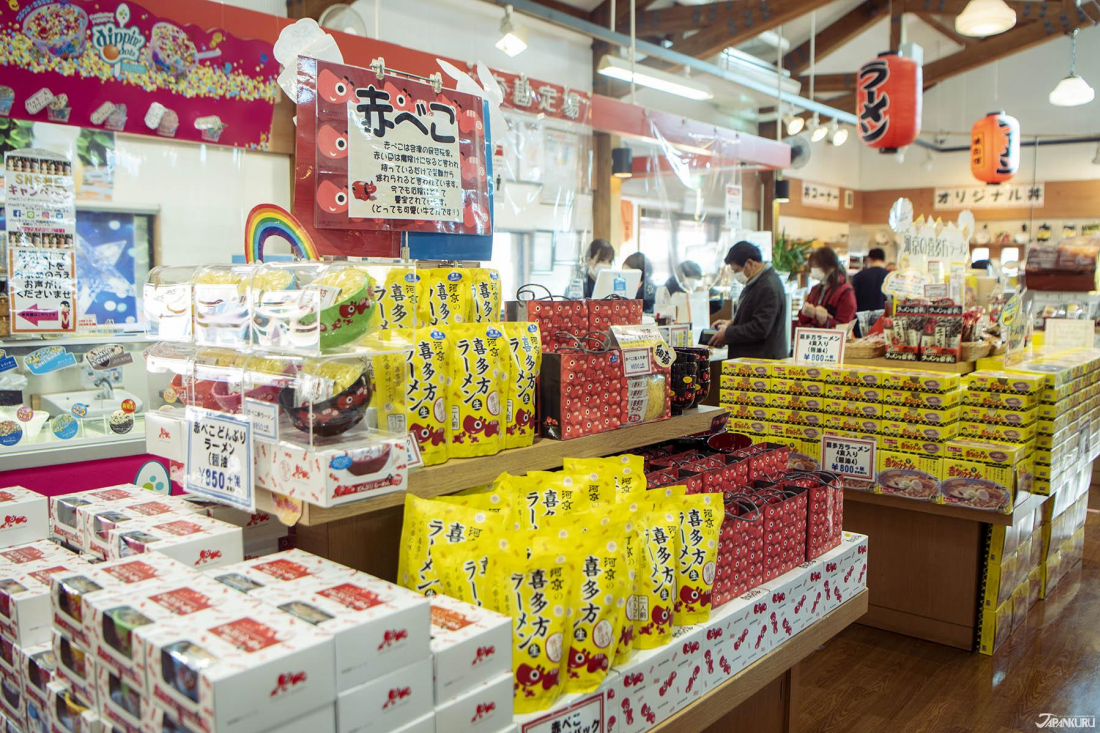 Kitakata ramen DIY kits, Kitakata ramen bowls and chopsticks, Kitakata ramen t-shirts and socks, Kitakata ramen-flavored snacks, Kitakata ramen-flavored candy!! You name it, they got it.
Aizu Kitakata Ramen-kan
Official Website (jp)
Aizu's Fruit, Vegetables, and Wine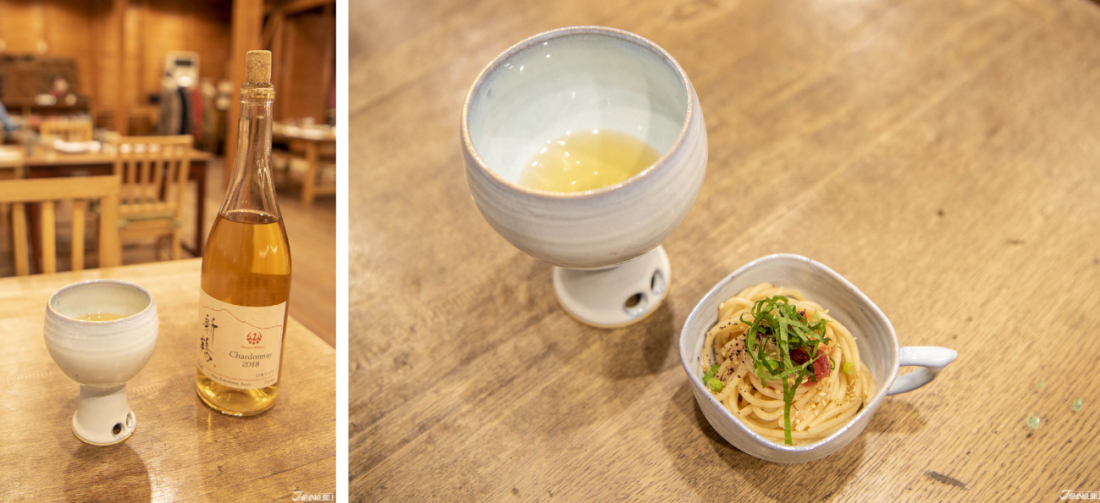 Kitakata ramen is perfect for a quick lunch (it's even quite popular as breakfast!), but the Japankuru team went a little more high-end when it came to dinner, and joined in on one last Fukushima Expo Fukuhaku 2020 in Aizu event. The dinner event was just as described, titled "An evening with Aizu wine served in Aizu Hongo yaki horse riding cups." The same fertile soil and clean water that makes Aizu's rice delicious also produces flavorful fruits and vegetables, with some of the produce officially recognized by the shogunate back in samurai days. In modern times, fruits like persimmon and Japanese ume plum are local specialties, making their way onto classy dinner menus like this one. The grapes grown in Aizu have long been used to make wine, as well, and these days Niitsuru Winery makes Aizu wines and hard ciders.
This meal was made extra special by the inclusion of table settings of Aizu Hongo-yaki pottery, a colorful and varied style. Instead of regular wine glasses, we used traditional Hongo-yaki horse-riding cups to sample chardonnays and a particularly caramelly Steuben rosé.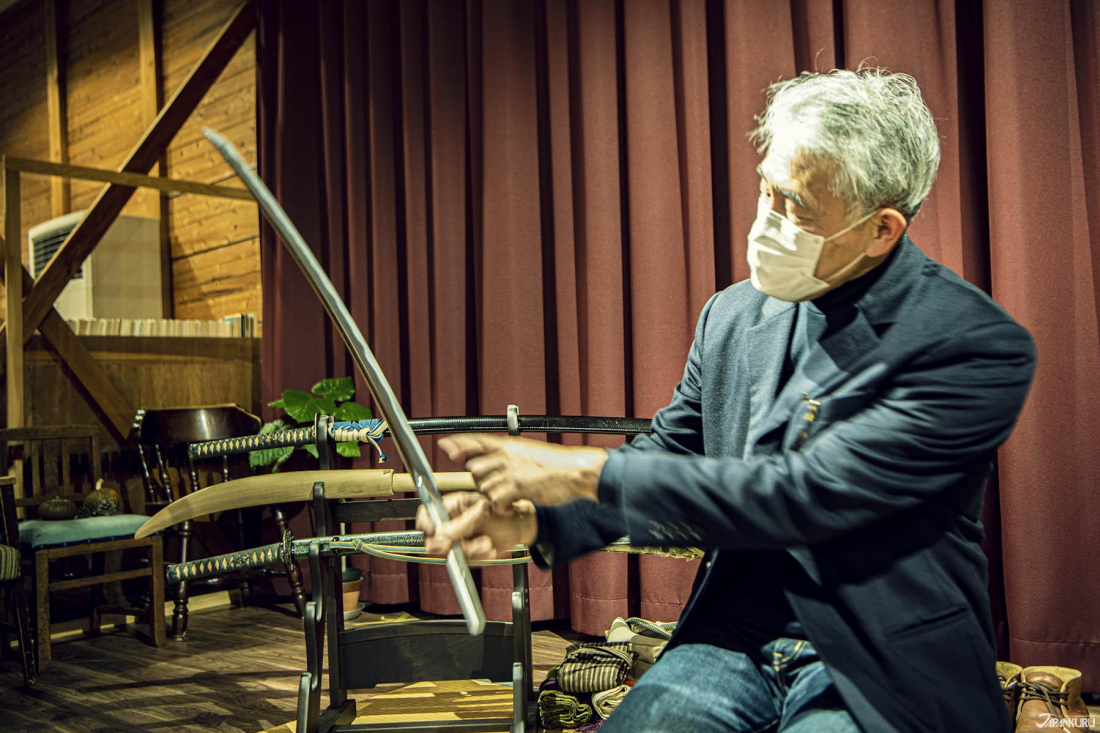 To add even more Aizu fun to the event, we first heard the story of Gamo Ujisato―a rare Christian figure in Japanese history, said to be the first to drink red wine in Japan. In the late 16th century, Gamo Ujisato was given a castle then called Kurokawa Castle, which he proceeded to rename (Aizu-)Wakamatsu Castle―a name still used today! To get really into the samurai spirit, we even got to see genuine Japanese katana, including a genuine historic dagger once owned by a royal maid.
Niitsuru Winery (新鶴ワイナリー)
Official Website (jp)
Hot Springs & Hospitality
After a long day of sake tasting and a few too many Kitakata ramen samples, there's nothing better than a warm bath and a cozy Japanese futon, so it's a good thing that Aizu has its own popular onsen area: Higashiyama Onsen. This hot springs retreat has historically been listed as one of the top three onsen towns of Tohoku (northern Japan), and is said to have been established by the Buddhist monk Gyoki over 1,300 years ago. These days it's a neighborhood in eastern Aizu-Wakamatsu, filled with bathhouses and ryokan hotels. If you're thinking of staying over for a luxurious bath in the natural spring water, here are a few places to try.
Onyado Toho (御宿東鳳)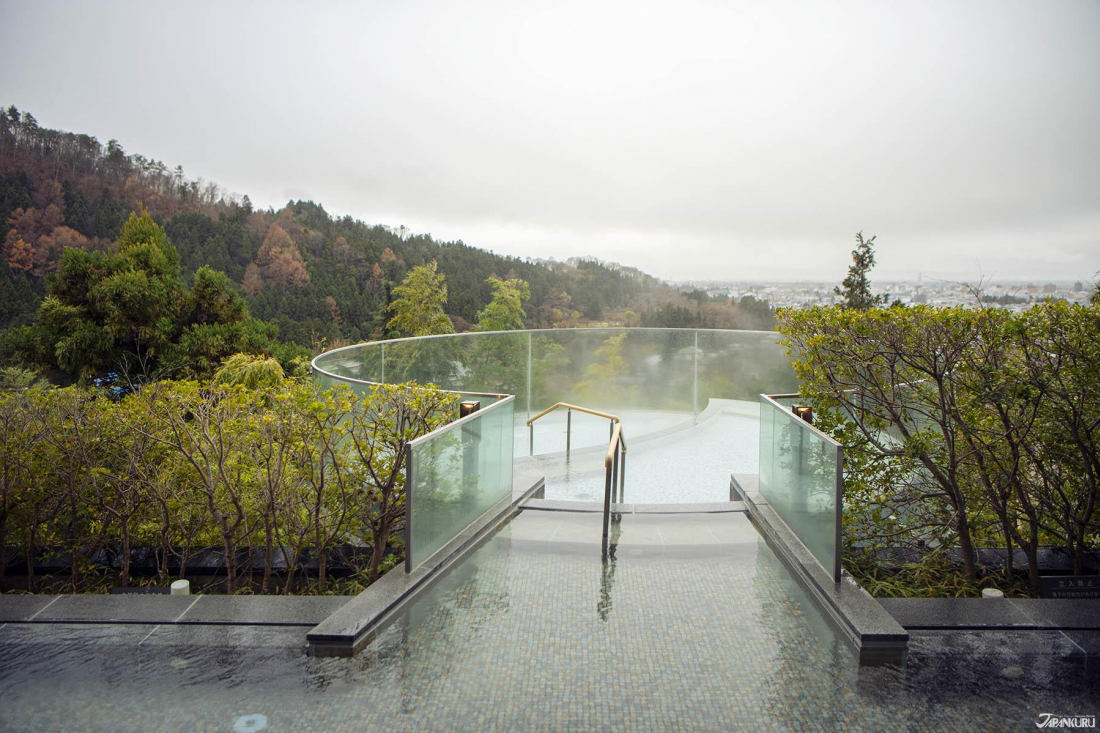 Onyado Toho is a classic Japanese ryokan, a traditional hotel, but the onsen baths are a modern update on the traditional, styled a little more like 21st-century infinity pools. The two baths look out over the castle city of Aizu-Wakamatsu, with terraced pools styled like hillside rice paddies, and steaming hot water to keep the chill of the wind at bay. Don't miss the steamy sauna room, either, where you can breathe in the sweet smell of warm wood while looking out the window!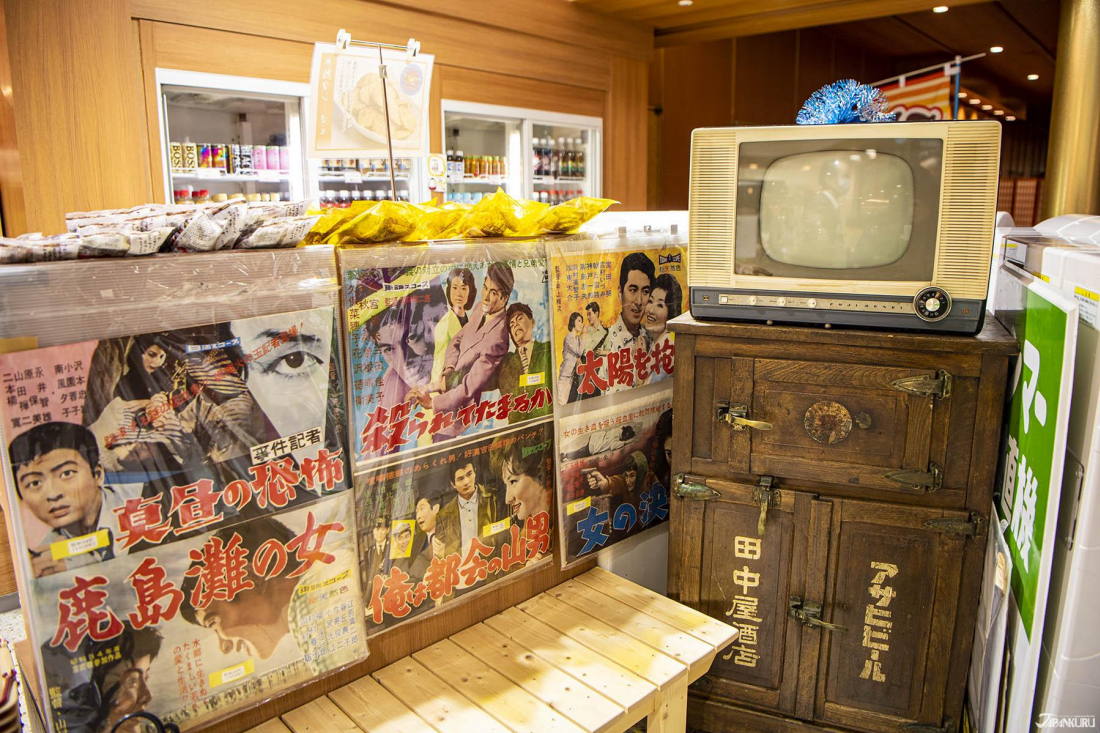 The hotel has its own little shop that sells Aizu souvenirs (there's a whole shelf of Fukushima's famous red "akabeko" cow figurines) and convenient amenities, but most notably the shop contains an area dedicated to retro Japanese snacks. If you've been meaning to try Japanese candy that's been popular for half a century, you'll find a good selection!
(The hotel also offers Kitakata ramen as part of breakfast!)
Onyado Toho (御宿東鳳)
Official Website (jp)
Kutsurogijuku Chiyotaki (くつろぎ宿 千代滝)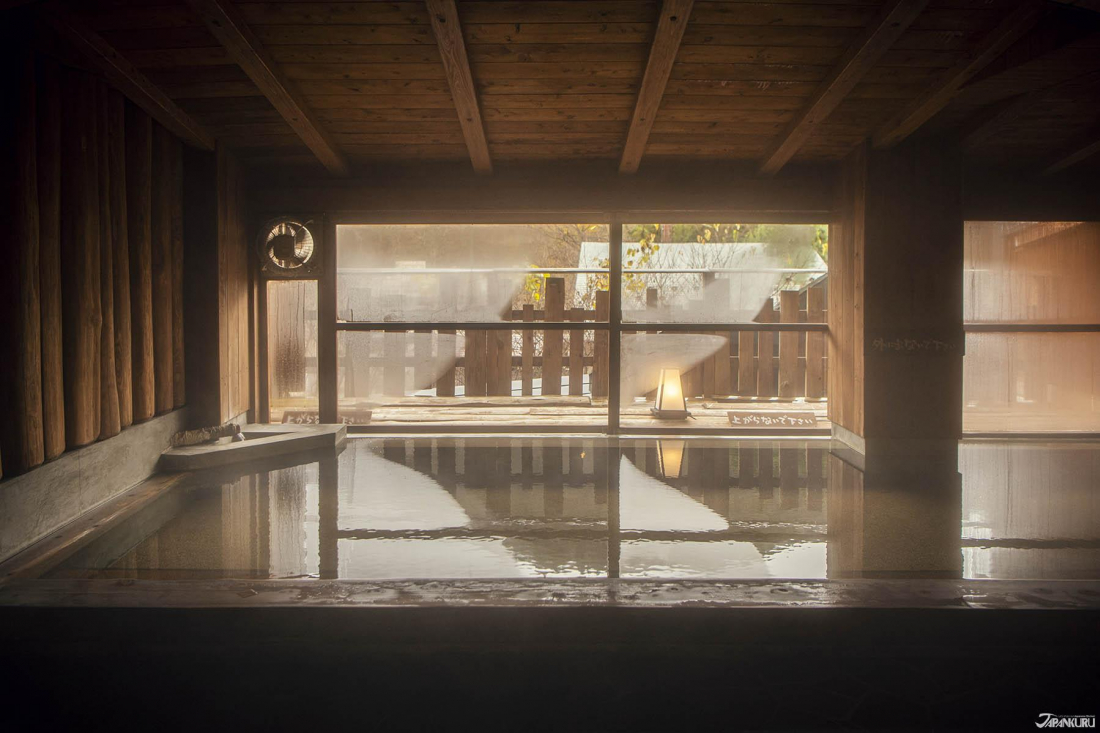 Like Onyado Toho, Kutsurogijuku Chiyotaki also has an outdoor bath overlooking the city. In fact, Kutsurogijuku Chiyotaki is built high on a hill and the outdoor onsen is on the top floor, meaning it has wonderful views of the mountainside and the city below. But we were just as charmed by the Fumoto-yu bath on a lower floor, which has a tranquil, cozy atmosphere that was described as "so calm it's perfect for meditation." Just make sure you don't stay in the hot water for too long!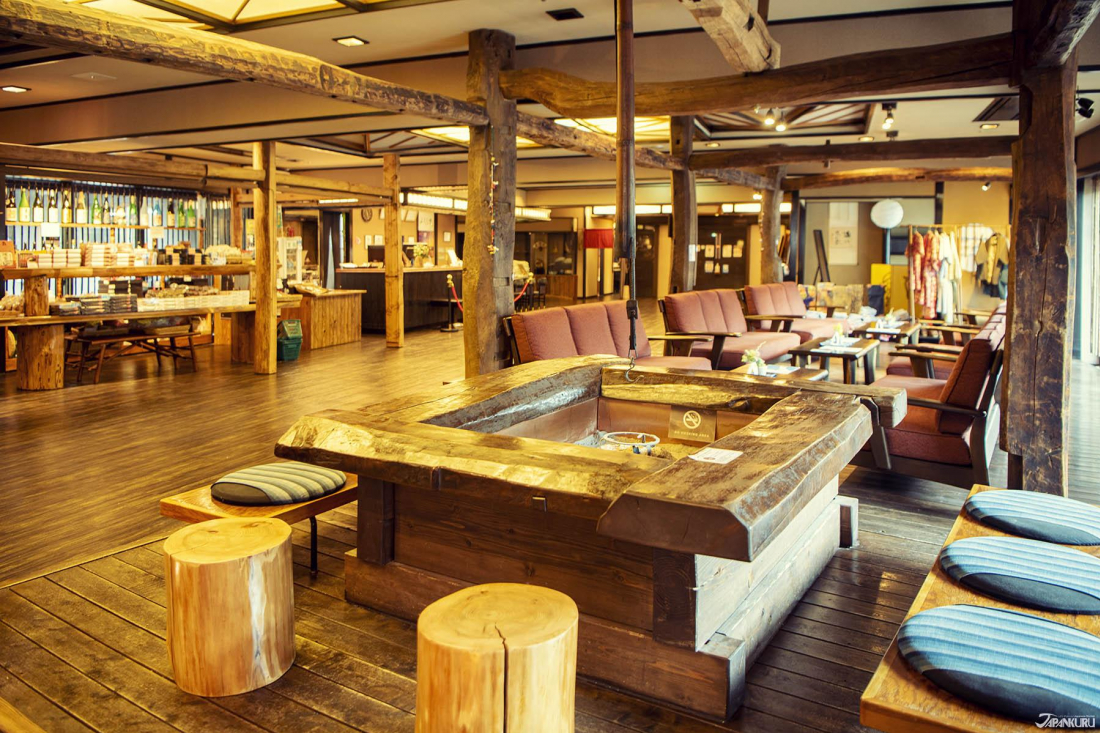 After a meditative soak in the baths, Kutsurogijuku Chiyotaki has an impressive selection of 30+ kinds of local Aizu nihonshu at their sake bar, so you can always try one or two from breweries you haven't toured yet.
Kutsurogijuku Chiyotaki (くつろぎ宿 千代滝)
Official Website (jp)
Harataki & Konjakutei (会津東山温泉 原瀧・今昔亭)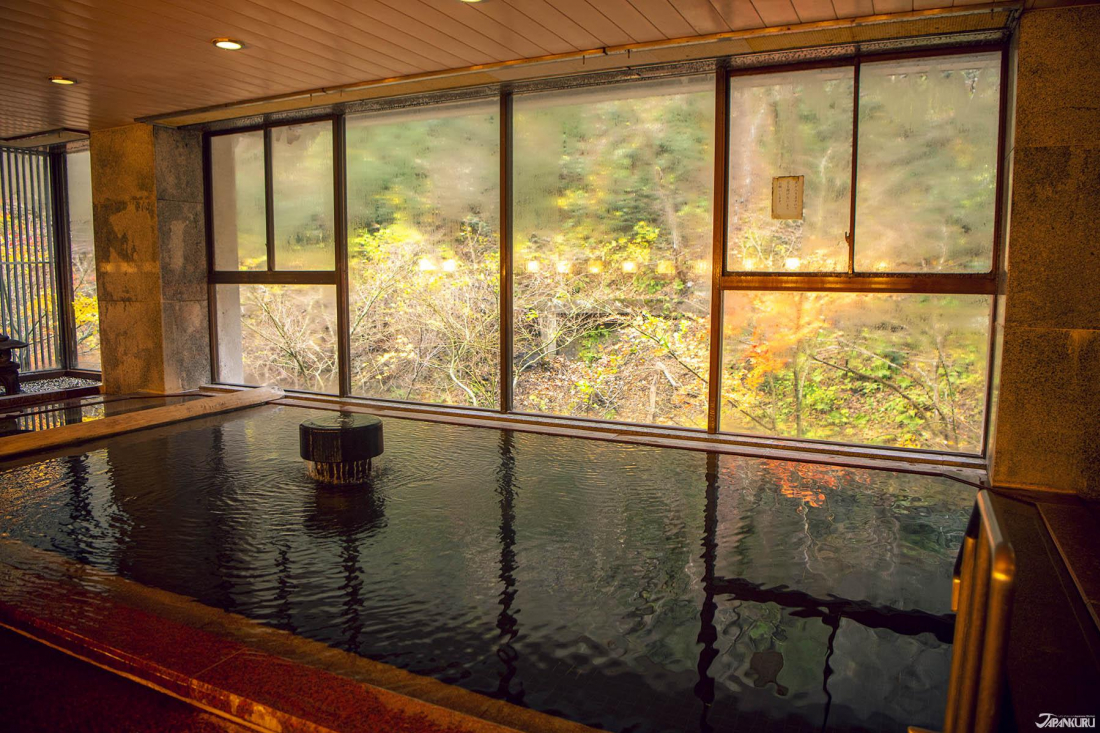 Harataki and Konjakutei are a pair of ryokan with slightly different styles, but equally great views of the river running right past the complex. They've also got their own private onsen source! This bath at Harataki has a wall of windows looking out onto the mountainside and the water rushing below, and the outdoor bath below feels like it's right on the river. It's a lovely place to watch the seasons pass―an important Japanese pastime.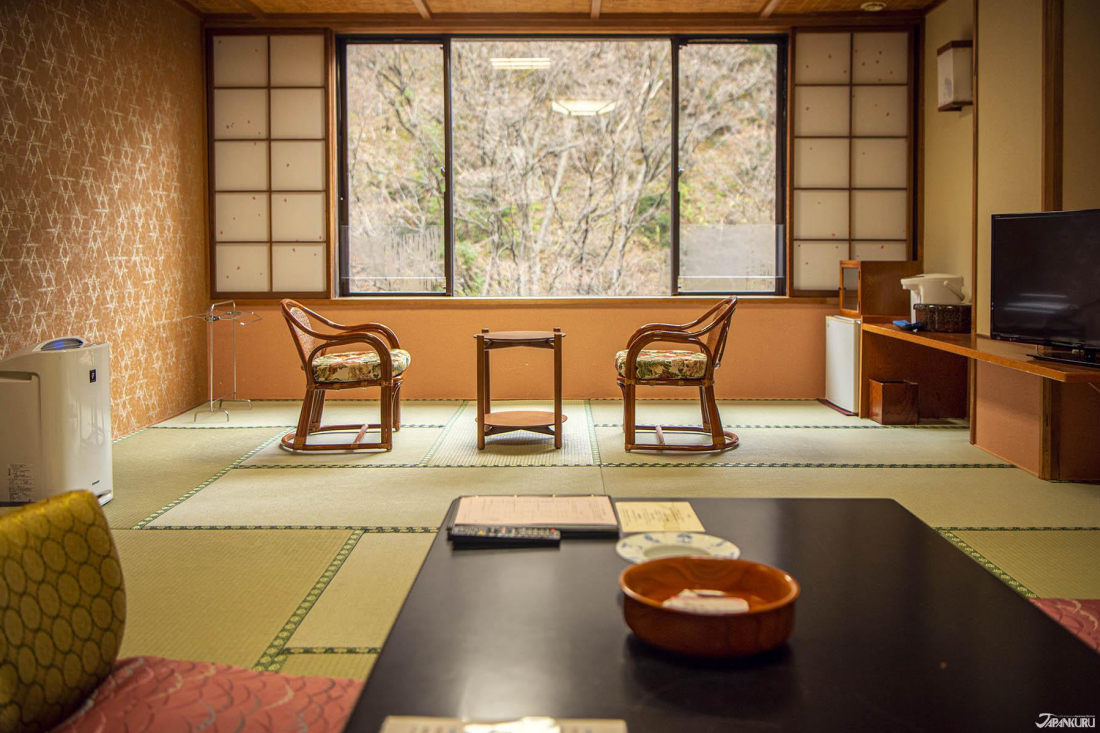 With two whole buildings at their disposal, Harataki and Konjakutei offer a variety of rooms in different Japanese styles. Harataki is a bit more convivial and lively, whereas Konjakutei is smaller-scale and made to offer more of a private experience. Wherever you choose to stay, you're likely to have a uniquely Aizu experience!
Harataki & Konjakutei (会津東山温泉 原瀧・今昔亭)
Official Website (jp)
Visiting Aizu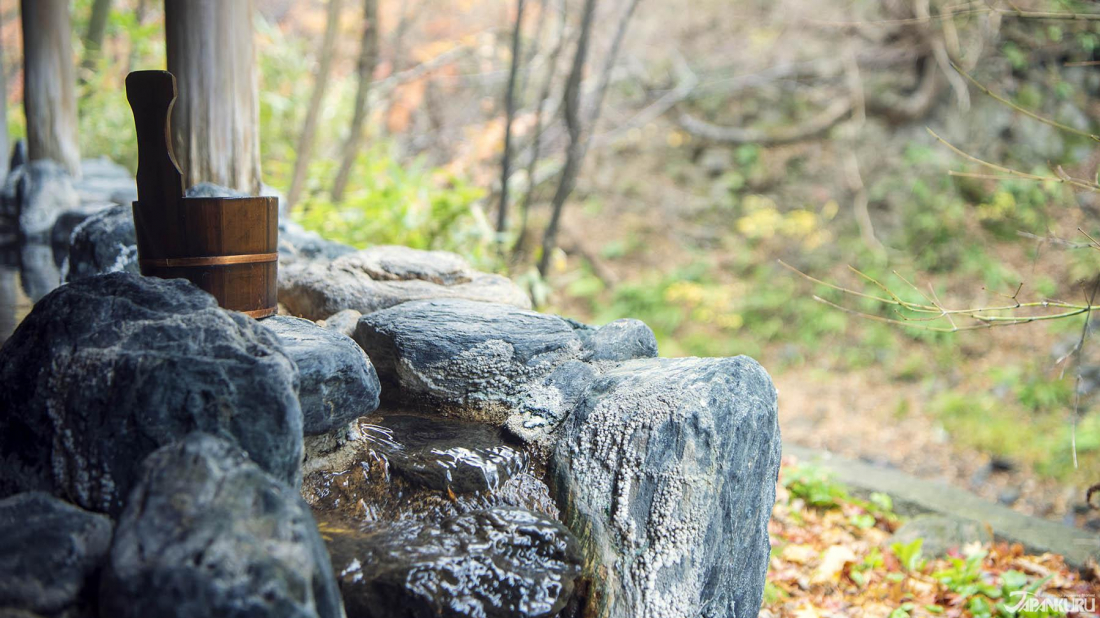 Coming to a close at the end of November, the Fukushima Expo Fukuhaku 2020 in Aizu was declared a roaring success. Through the expo, we traveled Aizu and got to see a little of what makes the region so wonderful, but with so many chances to experience Fukushima's culture in a variety of ways, every one of the Fukushima Expo Fukuhaku 2020 in Aizu events looked like fun.
Japan's northern regions still have that feeling of untouched beauty, with fresh clean water running down from the mountains and steaming hot springs bubbling up from the ground. Aizu takes full advantage of those resources, and the fruits of that labor are clear with just one sip of the local nihonshu (or wine!), or a bite of the incredible food made with local ingredients. Every person we met on our trip to Aizu was incredibly friendly and clearly excited to welcome visitors to the area―so next time you're ready to escape the city and get some fresh air, head up to Aizu and say hello for us!
For more stories from another part of Fukushima, check out our series on Joban-mono, and to see more updates and info from Japan, don't forget to follow Japankuru on twitter, instagram, and facebook!
Source: JAPANKURU