Ghibli Park's 3 Best Gifts for Kids
Ghibli Park is heaven for fans of Studio Ghibli and Miyazaki movies, young and old. But when you're shopping for kids, this is what you'll want from the gift shop.
① Otori-sama Bird Spirit Squirt Gun and Hand Towel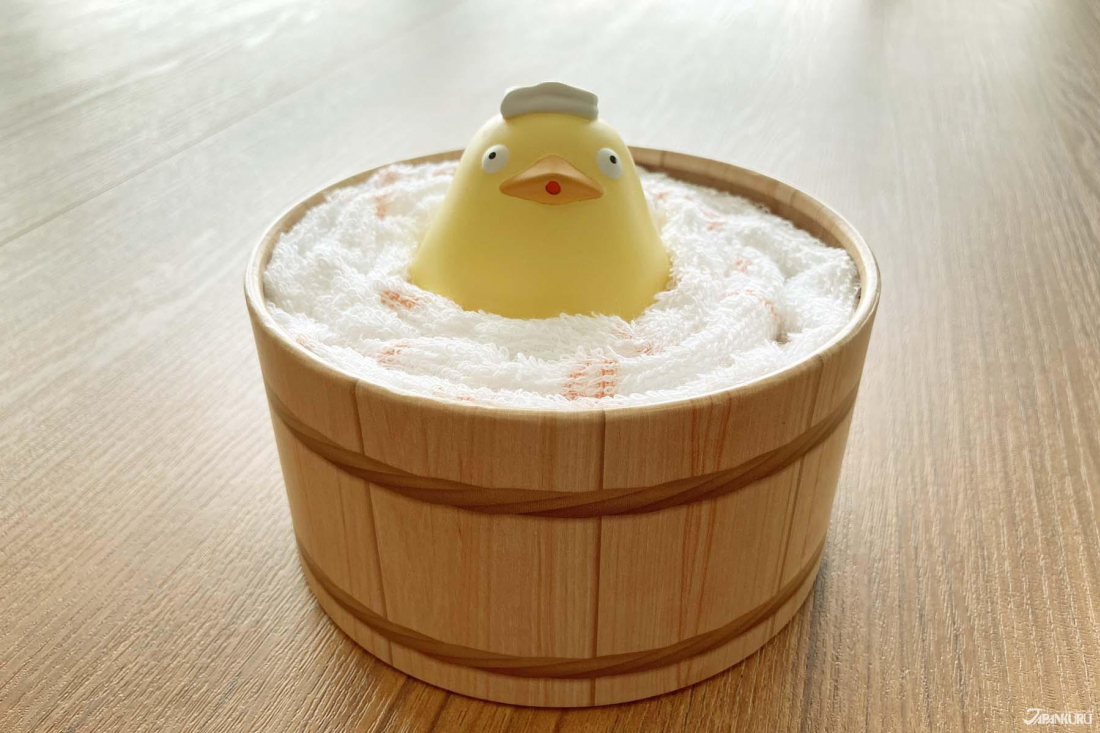 It only seems fitting that these bathhouse regulars from Spirited Away, bird spirits called Otori-sama (オオトリ様), should join you during your next bath as well. These plump little guys are pretty hard to resist, right? They're made out of slightly stiff plastic, so I was actually a little worried that these squirt guns might be hard for little hands to play with, but all it took was a good squeeze for water to come flying out of the bird's little beak and across the bathtub. The towels are available in a few different designs, but this one came decorated with little Otori-sama spirits walking to and fro. It's almost too cute to use, but since it's 100% cotton, it's also totally practical – and gentle on kids' skin! The bucket it all comes in is actually made out of cardboard, so you can't really use it during bathtime, but it's plenty cute enough to keep around. The bottom is decorated with a big "油," just like the flags at the bathhouse, which is enough to please even the most exacting Ghibli superfans. Use it as storage outside of the bathroom, or use it at playtime to play house with!
Otori-sama Bird Spirit Squirt Gun and Hand Towel (オオトリサマ水てっぽう付き浴用タオル)
¥1,980 yen (tax included)
② Volucite Bubbles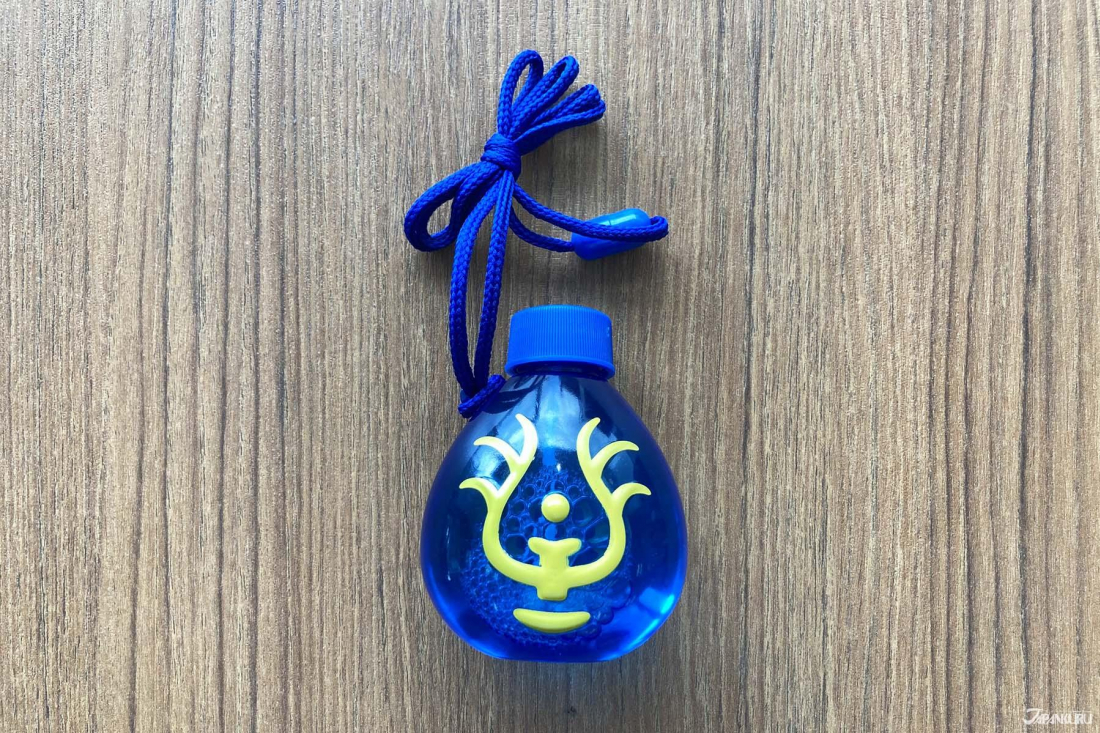 This pretty pendant won't quite make you float through the air like the volucite stone that Sheeta wears around her neck in Castle in the Sky, but the soap bubbles you blow from the liquid inside sure will. This fun little toy fits in the palm of your hand, and when you unscrew the top, the bubble wand inside is just the right size for kids to play with without getting too much sticky soap on their fingers. They'll be blowing bubbles all day long, and when they finally get tired of that game, the bottle can hang around their neck to keep it from getting lost in the grass!
Volucite Bubbles (シャボン玉 飛行石)
¥770 (tax included)
③ Original Catbus Die-Cut Pouch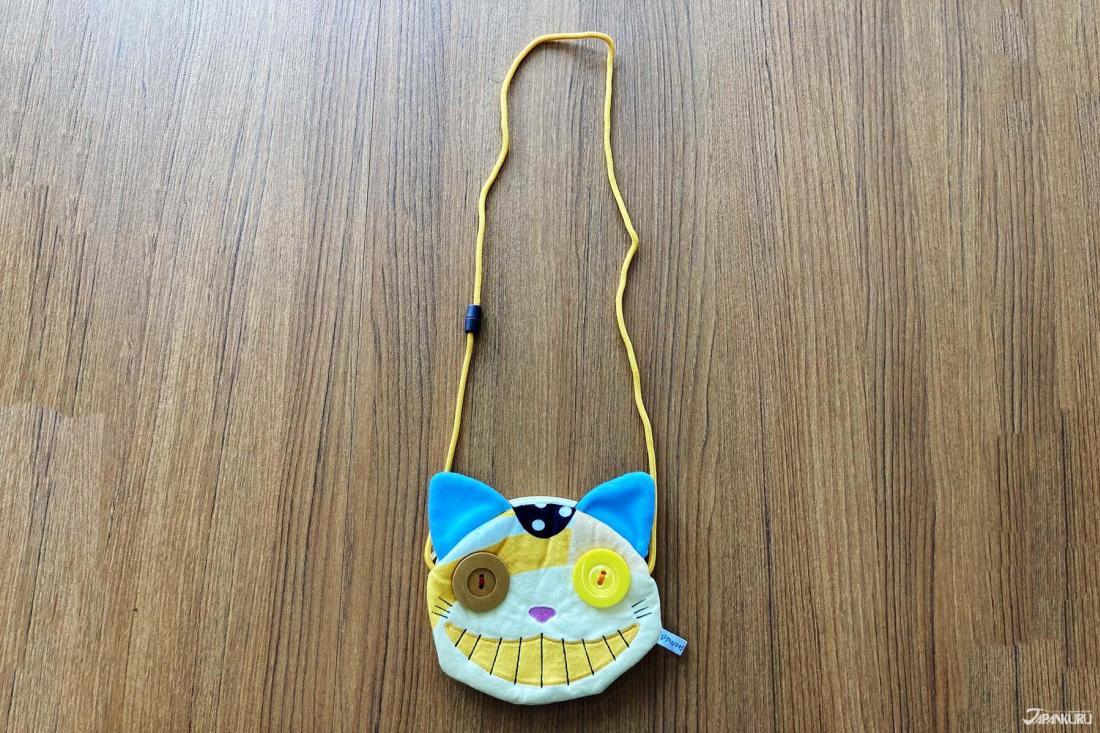 No need to wait at the bus stop with Totoro for this catbus! Now he'll always be at the ready, hanging from your shoulder in the form of this little die-cut bag. The small size and convenient strap on this bag makes it perfect for all those toddlers who can't help but collect acorns and pretty pebbles from the sidewalk, and need a place to store their treasures on the walk home. The child-like patchwork design, with polkadots on the head and mismatched button eyes, make it extra cute, but there's no mistaking this grin. (Well, unless you're more of Cheshire Cat fan.) Kids are always oohing and aahing over the cute Catbus design, and since it's only available at Ghibli Park, it's still a rare design. Nobody's going to mistake your grinning patchwork catbus for their own shoulder bag!
Original Catbus Die-Cut Pouch (ダイカットポーチ/オリジナルネコバス)
¥2,200 (tax included)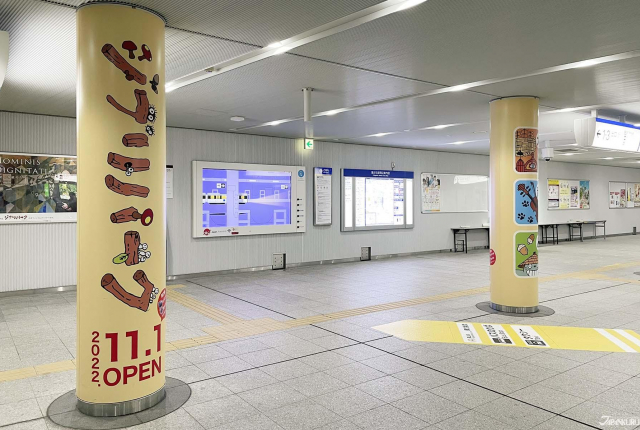 The three items we've looked at today were chosen specifically as gifts that will make kids extra happy, but speaking as a mom who is also a huge Ghibli fanatic, I can wholeheartedly recommend these items to any Ghibli fan. These fun items will put a smile on everybody's face, making playtime together extra special. So next time you make it to Ghibli Park in Nagoya, or next time a friend offers to bring back some souvenirs for you, make sure to add these three items to your shopping list! And look for more fun parenting content coming soon!
For more info and updates from Japan, check Japankuru for new articles, and don't forget to follow us on Twitter, Instagram, and Facebook!