Goheimochi: A Uniquely Delicious Mochi Experience in Aichi
Mochi, a tasty treat made with glutenous rice, comes in all shapes and sizes. But don't expect sweet red beans or ice cream fillings with this central Japanese specialty!
Goheimochi (五平餅)
Love mochi? Goheimochi might be a brand new experience for your tastebuds. If you've only tried mochi outside of Japan, your image of this traditional treat probably includes an ice cream filling, or perhaps some sweet red bean paste. But mochi (餅) refers to a wide variety of products, all called mochi because of their base ingredient: pounded rice. Many of these foods aren't even sweet!
Goheimochi is a specialty of Japan's Chubu Region, a collection of prefectures in central Japan, meaning you'll find it in cities like Nagoya or Toyota. It's not just a regional name, though―what makes goheimochi so unique is that it uses ordinary short-grain rice instead of the special glutenous rice that makes up normal mochi. This change in rice gives it a totally different texture from your average mochi―less smooth and elastic, but with more of a firm bite! It's sometimes compared to kiritanpo, another rice cake eaten in Akita Prefecture.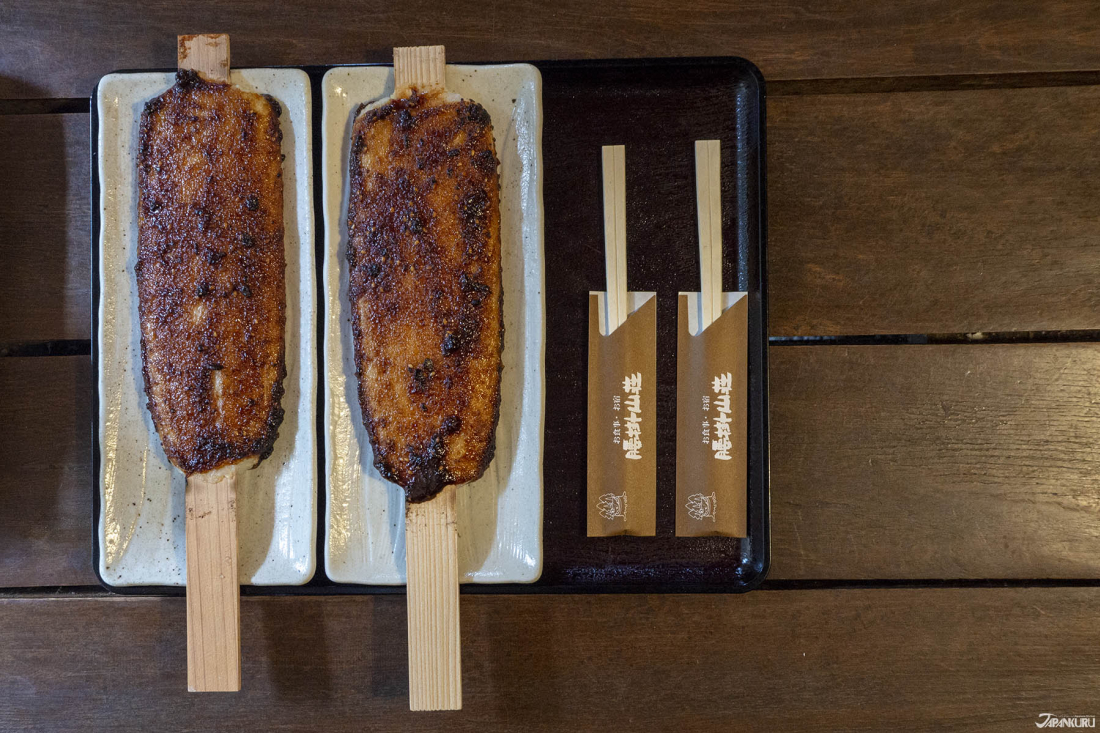 Goheimochi is shaped into paddle-like ovals or rectangles, and formed flat around strips of wood, before being slathered with a savory-sweet miso sauce and lined up on a grill. This shape has sparked some more or less likely reasons for the name, and the most common story says that the goheimochi name comes from gohei wands (御幣) used in Shinto rituals.
No matter where the name comes from, it's clear that this rice-packed dish, now a simple snack, was a far more precious product when it first appeared in the middle Edo era (1651-1745). While it was often a hearty meal for those doing hard work in the mountains hundreds of years ago, eaten with miso and generous swigs of sake, this grilled rice was also prepared as a prized offering to the gods, especially when thanking the gods after the autumn harvest. Nowadays goheimochi shows up all around Aichi, Gifu, and Nagano prefectures―at home, on restaurant menus, and even at festival stalls!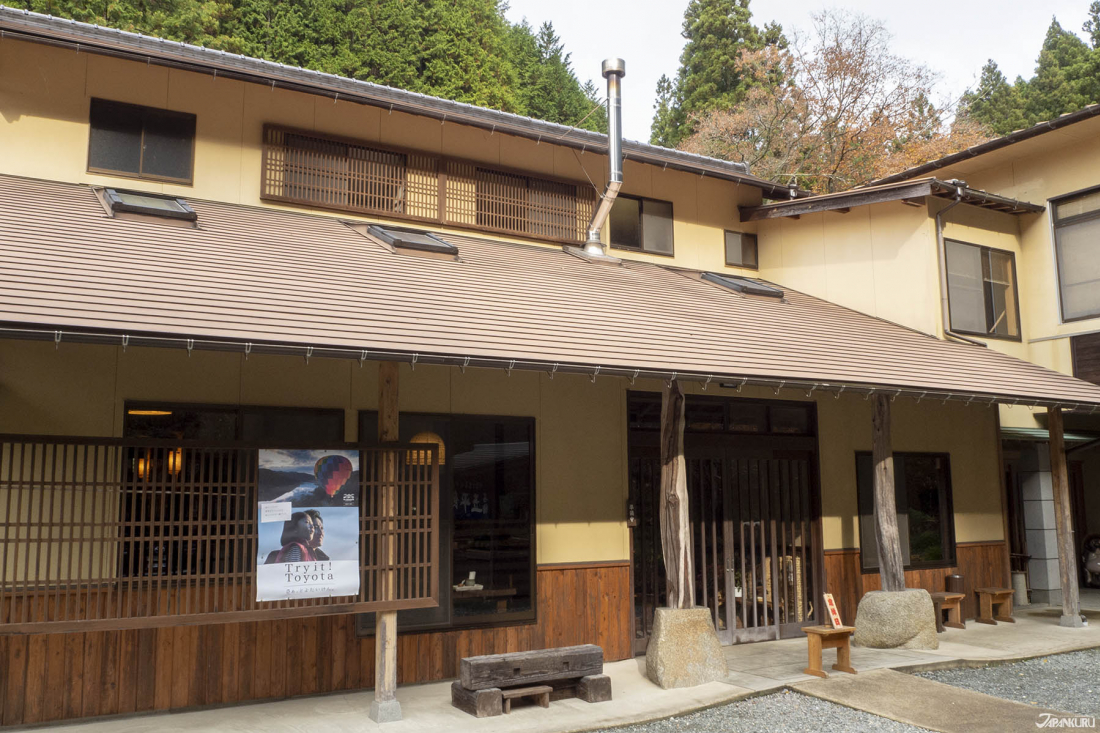 For an authentic taste of goheimochi, made with high-quality ingredients and attention to flavor, try out Koshikake Sanso (腰掛山荘), a cozy restaurant and guest house. Just a short distance from the picturesque Mikawa Lake (三河湖), not only is the area beautiful, but Koshikake Sanso's goheimochi is a cut above the rest.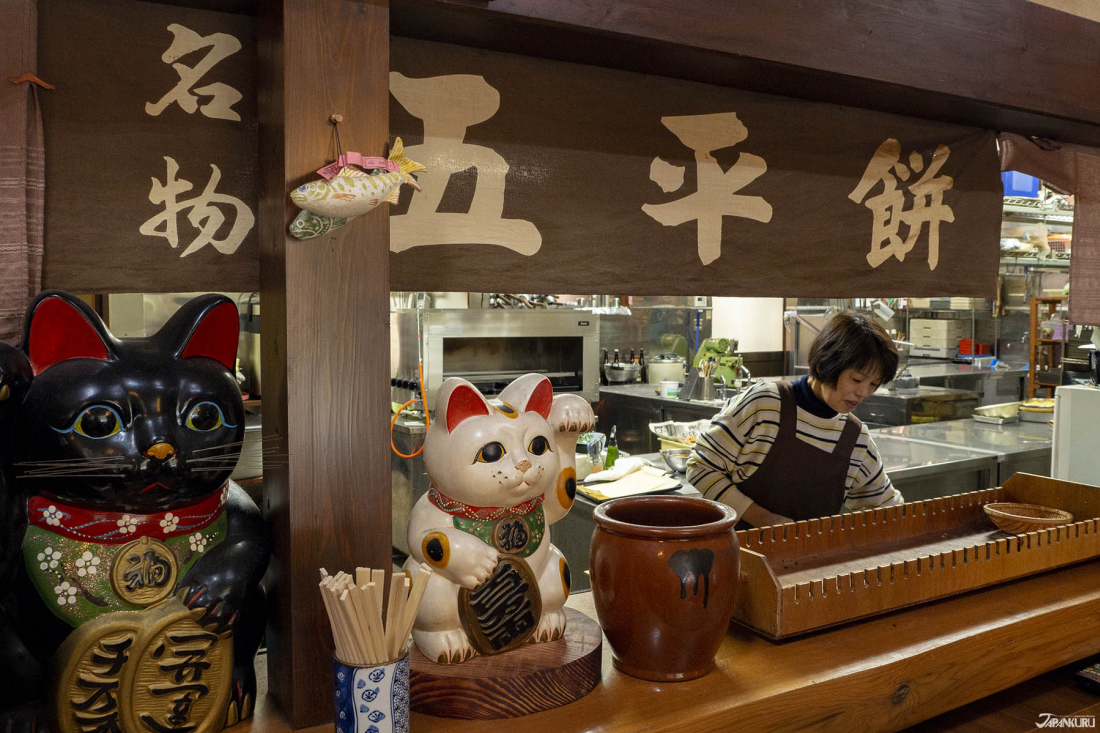 The restaurant specializes in dishes prepared with locally-harvested seasonal ingredients, and that includes the goheimochi.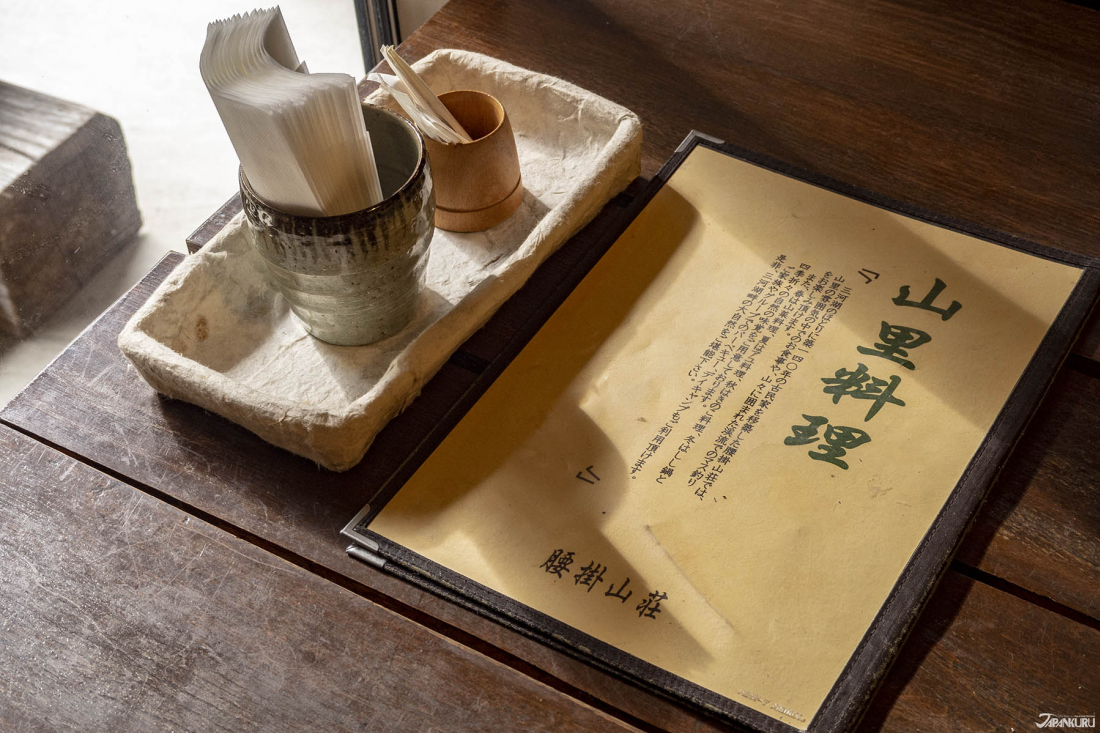 Koshikake Sanso uses rice grown nearby in the highlands of Okumikawa, a local variety of rice called Mineasahi (ミネアサヒ).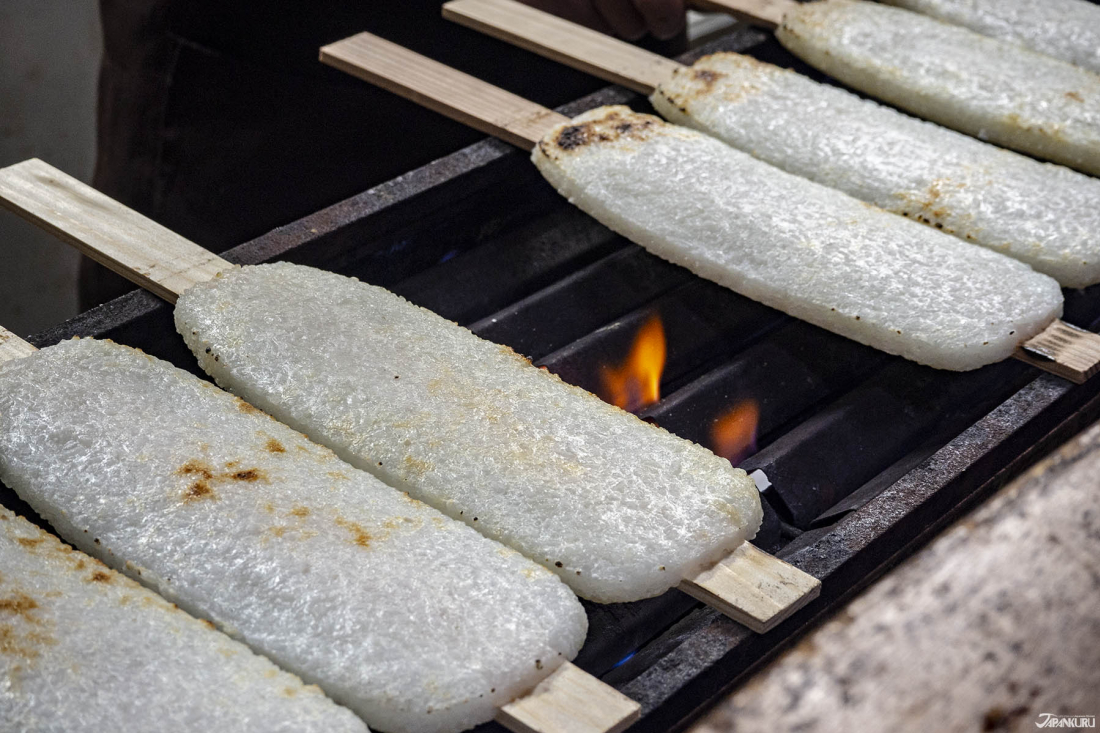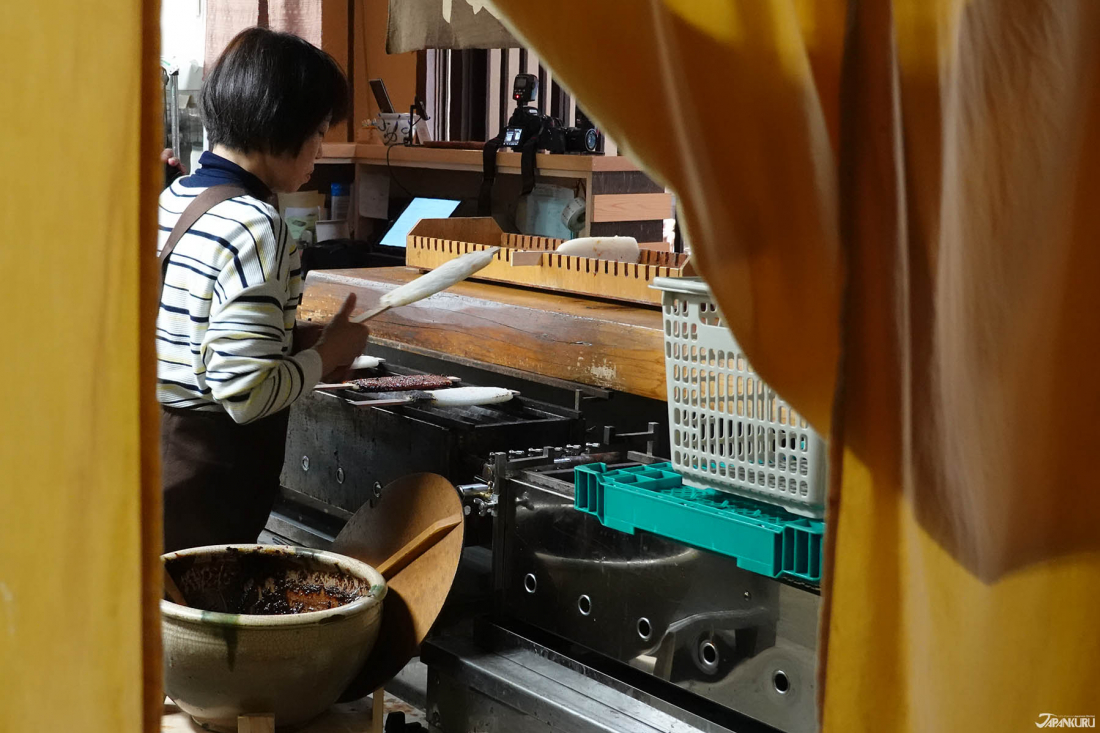 Another local specialty of Aichi Prefecture is miso, so it's no surprise that goheimochi comes slathered in a sauce based on this unique ingredient so rich in umami. Even in an area known for excellent miso, Koshikake Sanso goes even farther, and custom-blends their miso for the perfect flavor. The result is intensely savory and complex.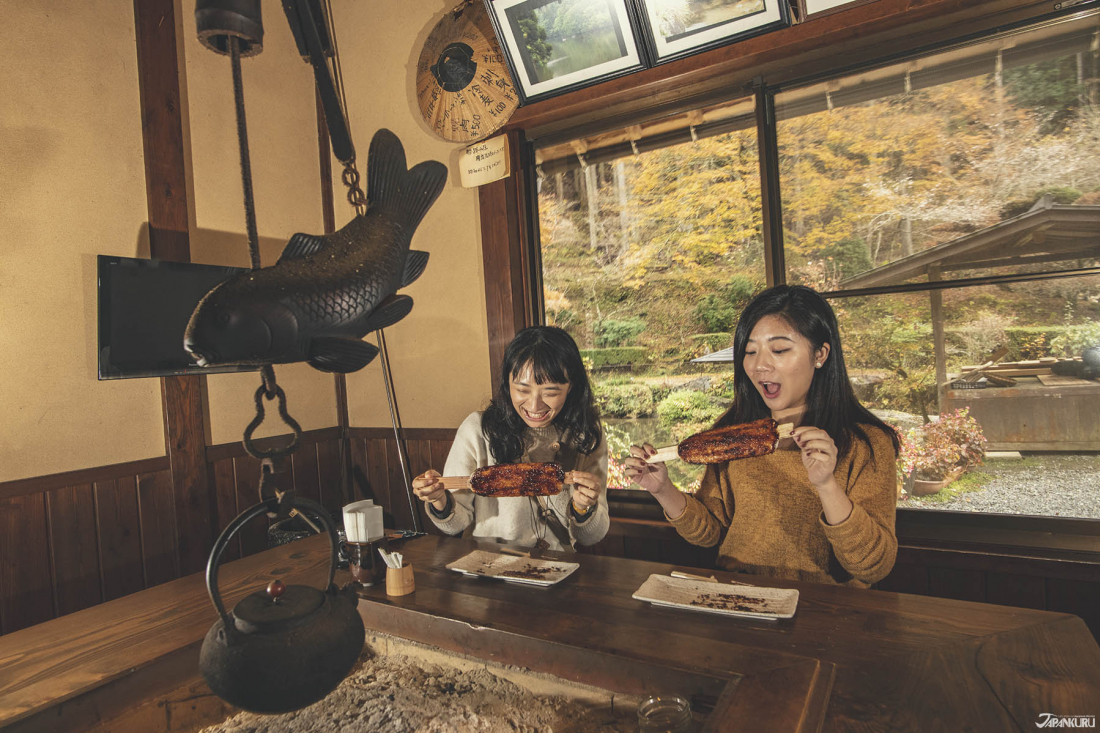 From inside the restaurant, you can look out the large windows and take in the green mountain view, or cozy up around the traditional irori (囲炉裏) hearth to warm any cold fingers as you nibble at this rather large finger food.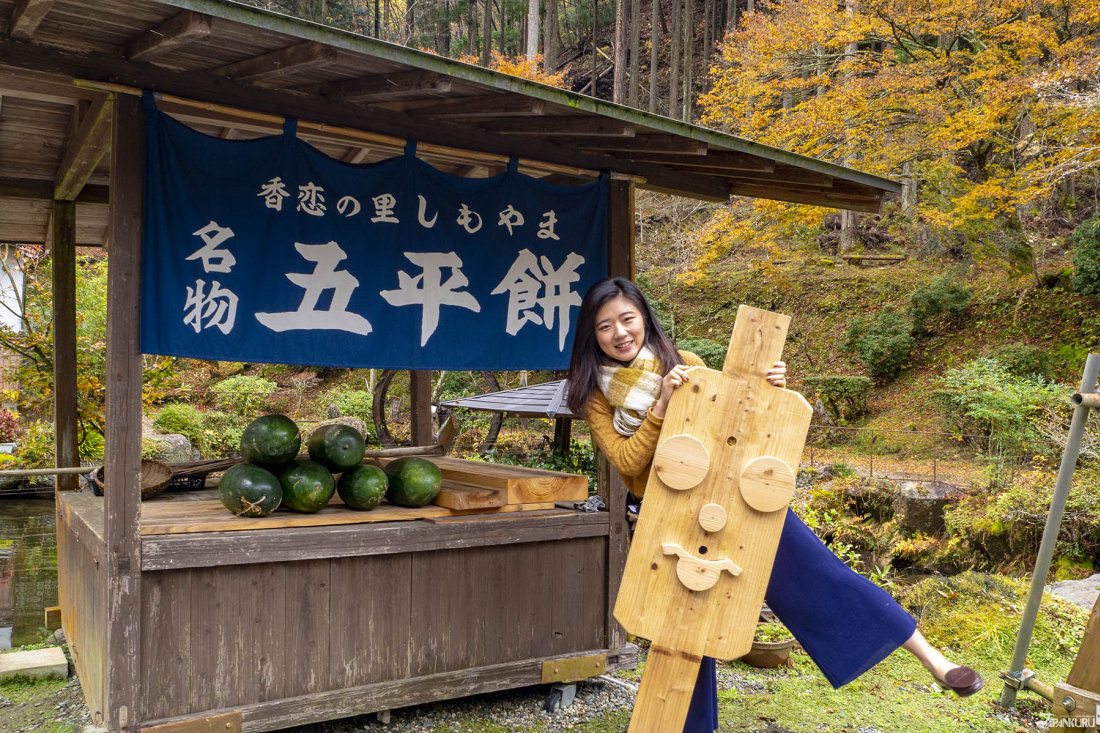 Koshikake Sanso (腰掛山荘)
Koshikake-17-10 Habucho, Toyota, Aichi
(closed Wednesdays)
Official Website (jp) ・ Further Details (en)
(We recommend calling them in advance at 0565-90-3474 to ensure the restaurant is open, before you go.)
For more updates and info from Japan, don't forget to follow Japankuru on twitter, instagram, and facebook!
Source: JAPANKURU