Japanese Whole-Melon Cake (Marugoto Melon Cake) Is the Hottest New Trend on Instagram
Just in time for Valentine's Day, everyone's trying to copy these adorable Japanese novelty cakes.
The Marugoto Melon Cake (まるごとメロンケーキ) means "whole-melon cake," and it's no surprise that this fruity treat, made by filling a hollowed melon with fruit, whipped cream, and slivers of sponge cake, first showed up on the internet last summer. The weather was warm, fruit was ripe, and throughout the world, the general public was stuck trying to avoid crowds and find inside entertainment. Varied versions, filling other hollowed fruits like oranges and pineapples, quickly followed, and now a chocolate-filled version will be arriving on the scene for Valentine's Day 2021.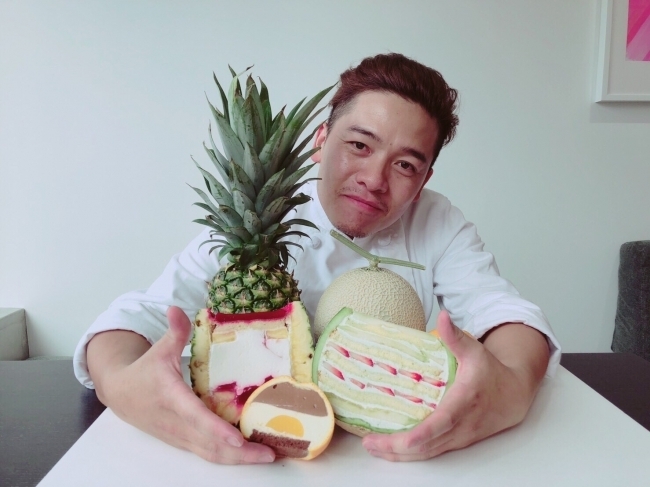 But where did this playful cake design come from? Well, that would be pastry chef Koki Kato, who makes the cakes at his patisserie Atelier Kato. The concept behind this unusual cake was a pastry that could be enjoyed as an experience, using all five senses. The Marugoto Melon Cake doesn't just taste great―the cake includes the experience of laying eyes on what appears to be a normal melon, cutting it open, and discovering the sweet aroma of the cream and the surprising stripes of cake. With the idea progressing beyond melons to include pineapples and oranges, the possibilities have expanded as well.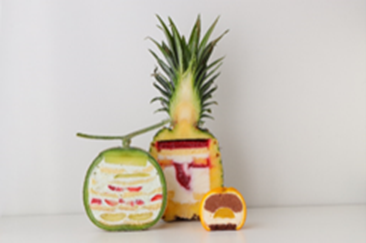 Atelier Kato offers a selection of cakes and other sweets at their Kobe location, but the Marugoto fruit cakes in particular are now offered online, like many popular gourmet ingredients and popular premade foods across Japan. Check the patisserie's website or the Japanese cake-based online grocery Cake.jp, and you'll find fresh cakes ready to be mailed across Japan.
If you'd rather not pay 10,000 yen or so (about 100 USD) for a cake, though, you can always join the ranks of instagrammers who have tried making their own Marugoto Melon Cakes! While it seems like it's fairly difficult to get the cake slices as thin as Patissier Kato manages, if you're spending a lot of time at home, perfecting your melon cake seems as good a way to spend the hours as any!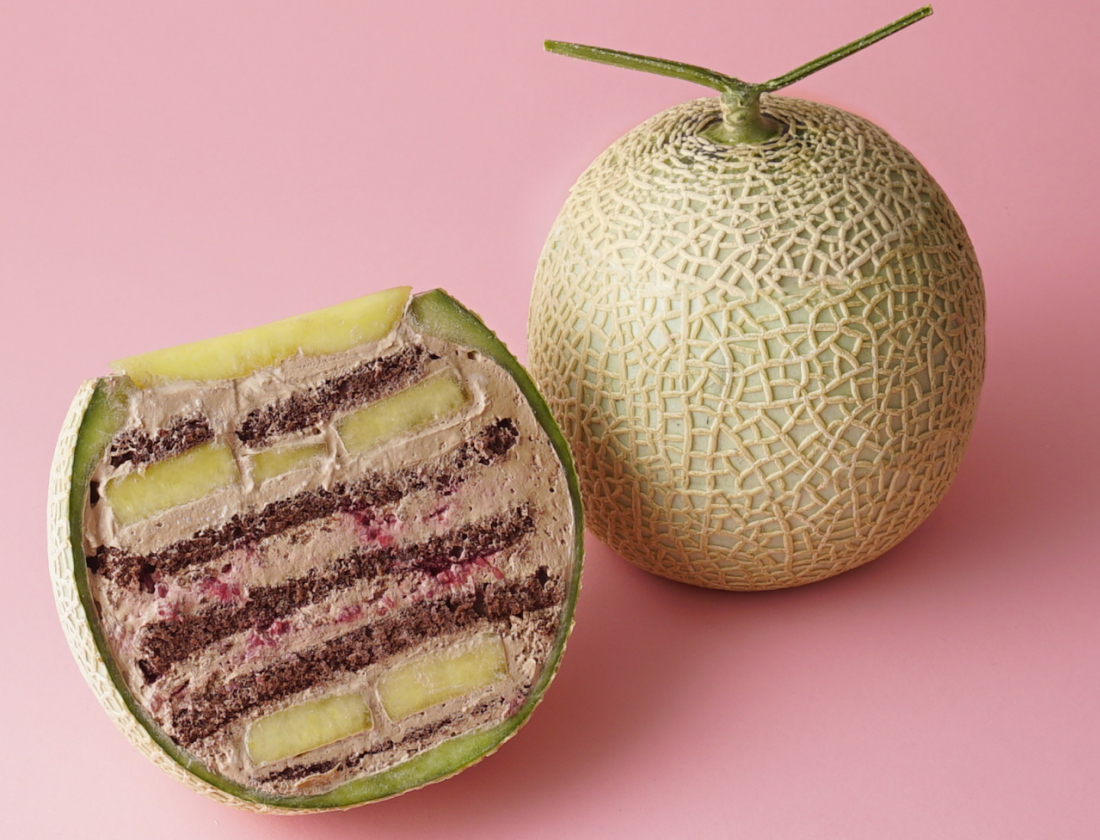 And of course, if you managed to miss Valentine's Day, the limited edition Valentine's Marugoto Melon Cake (about 10,000 yen) filled with chocolate cream and raspberries might make up for it. If you can still get your hands on one!
For more info and updates from Japan, check Japankuru for new articles, and don't forget to follow us on twitter, instagram, and facebook!
Source: JAPANKURU