Japan's Vending Machines Blow Us Away Once Again ・ Forget Canned Coffee or Cold Beer, This Machine Sells Hot Curry
Japan's vending machine offerings have truly reached a new level of luxury.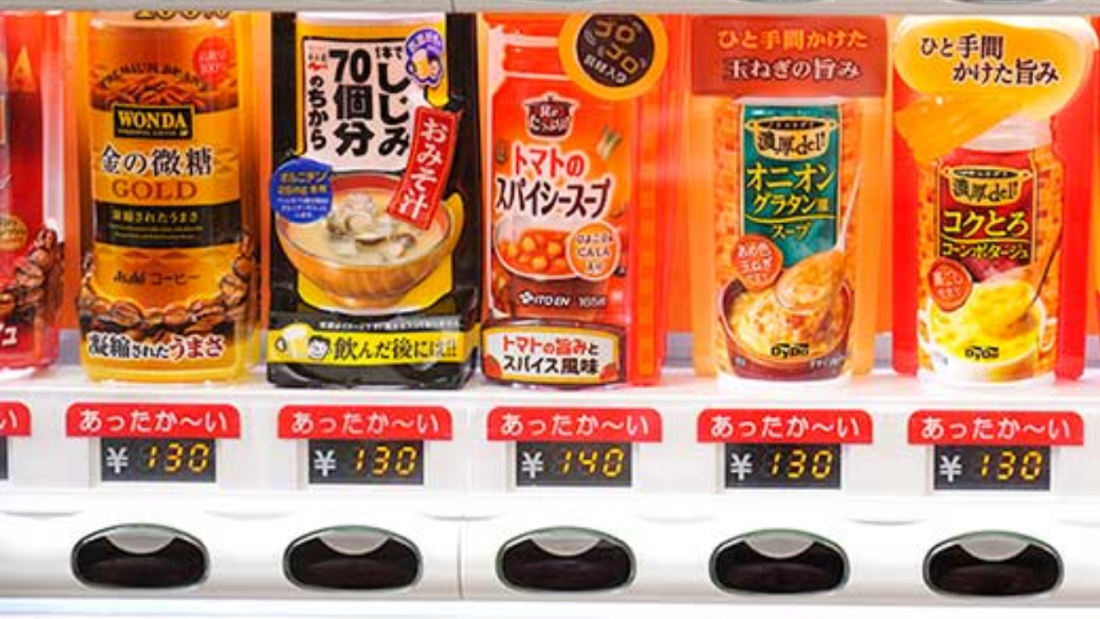 Japan has more vending machines per person than anywhere else in the world, with a whopping 4 million around the country. And while Japan is certainly known for having some extremely strange vending machines (like those that sell jars of edible insects or canned bread) and some particularly intriguing ones (like those selling frozen meals), sometimes it's even more amazing to see what is considered normal in Japanese vending machines. On top of your everyday plastic bottles of water and coke, most Japanese vending machines offer cans of hot coffee and tea, and in recent years, hot cans of soup have become increasingly common. Which was clearly all leading up to this new addition to the vending machine lineup: canned Japanese curry.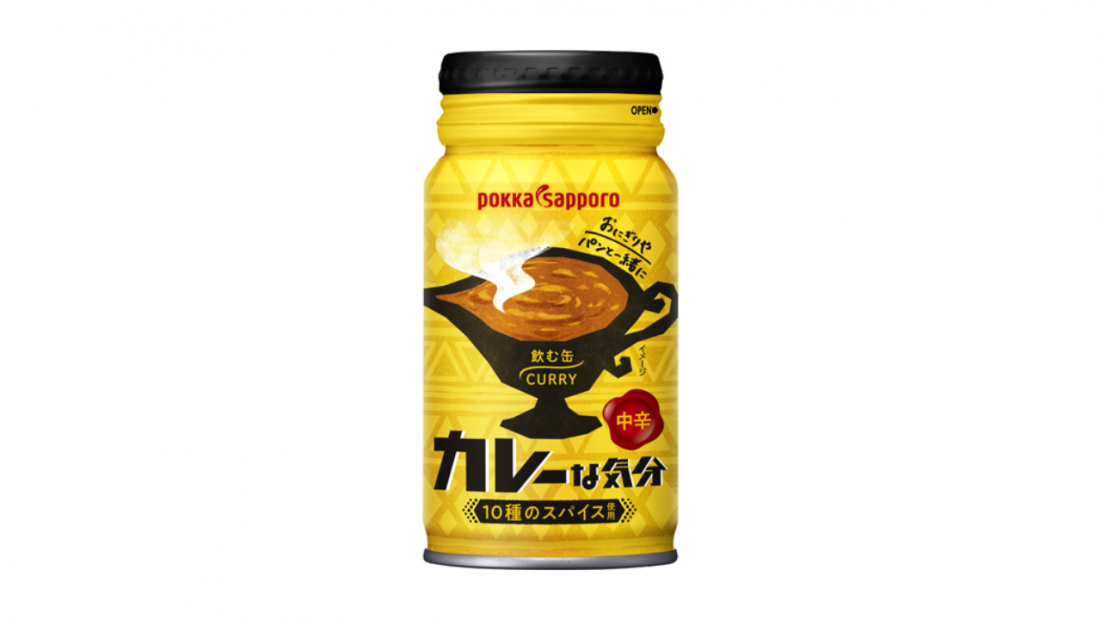 The savory soup trend that has taken hold in recent years started with cans of creamy corn soup sold hot from the vending machine: a strange thing to drink from a can, to be sure, but a blessing for cold fingers on windy nights. Cans of miso soup and vegetable medleys have followed, with new varieties popping up in vending machines and just as suddenly disappearing, and now major drink manufacturer Pokka Sapporo has decided to try their hand at the rather more substantial curryーin a can, of course. They're calling the product "Kare na Kibun" (カレーな気分) which translates roughly to "in the mood for curry."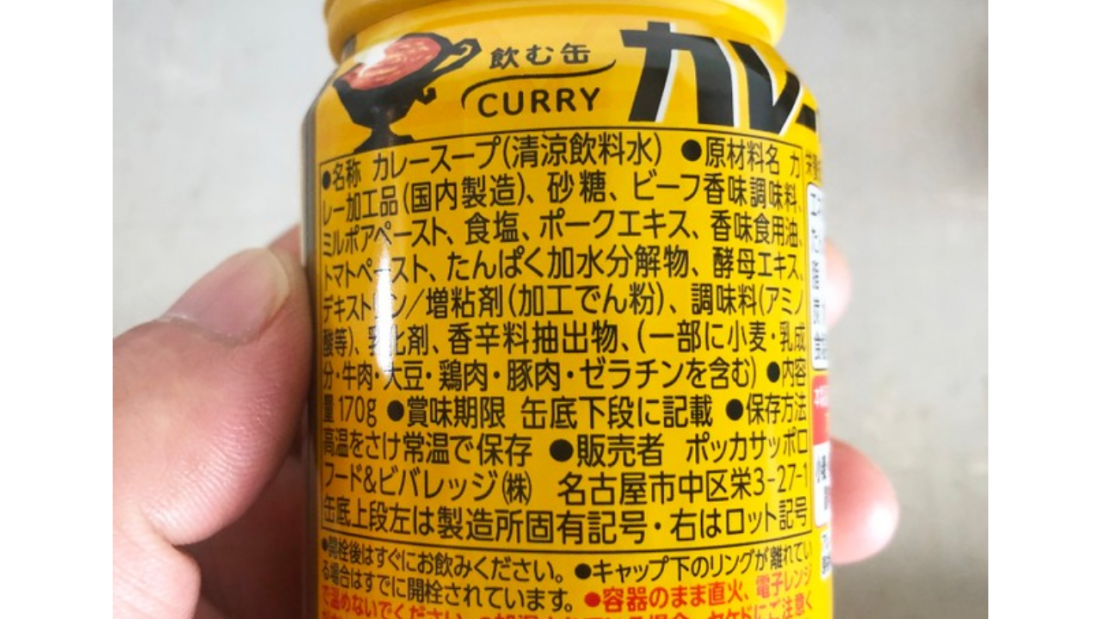 As a can sold in a vending machine, the product is officially labeled a soft drink (清涼飲料), but unlike the cans of soda lined up alongside this spiced refreshment, the cans of curry are actually shaped more like a bottle, with a screw-on cap and all. This particular innovation has become more and more common for hot drinks in recent years, and it seems especially important for canned curry for a couple of reasons: first, no pop tab means no sudden splashes of curry flying out at you when you open up your "soft drink," and second, the wide-mouth bottle makes it convenient to pour the curry out into a bowl or on top of a dish of rice for that "proper meal" experience. The packaging recommends a side of bread!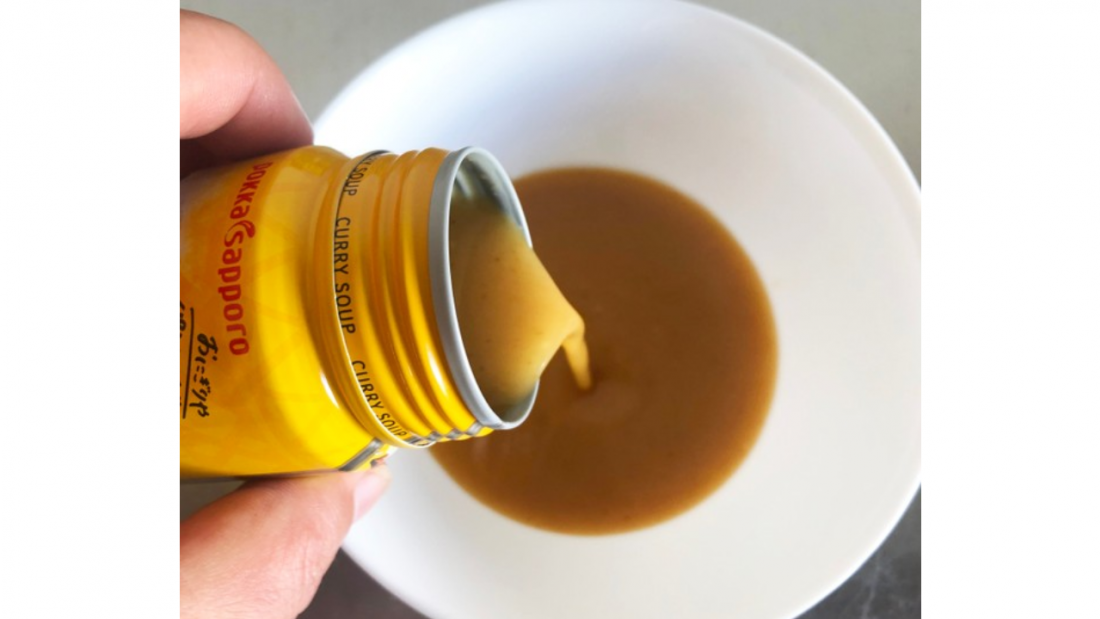 The label for this curry drink claims that the recipe was carefully prepared with 10 different spices for a medium-hot curry experience, and early reviews from brave souls who have rushed to try the curry drink ASAP have been generally positive. The biggest difference between "Kare na Kibun" and a real dish of Japanese curry is the texture. This is definitely a soup, unlike the thickened gravy found commonly at curry shops and in kitchens around Japan. But when it comes to flavor, it seems like Pokka Sapporo did their work, making a surprisingly rich and flavorful broth that reviewers have said "goes great with a rice ball."
It turns out, though, that this isn't really the first time a company has attempted to sell canned curry in Japan. The problem is that curry's unique blend of spices, and the expectations that customers have for a deep, luscious flavor and texture, means that similar curry products tend to fall flat in the end. The products just haven't lasted long enough to gain any recognition. Pokka Sapporo representatives themselves, experts in soft drinks and not curry, say the product was a challenge for the company, and that they actually spent two full years dreaming it up.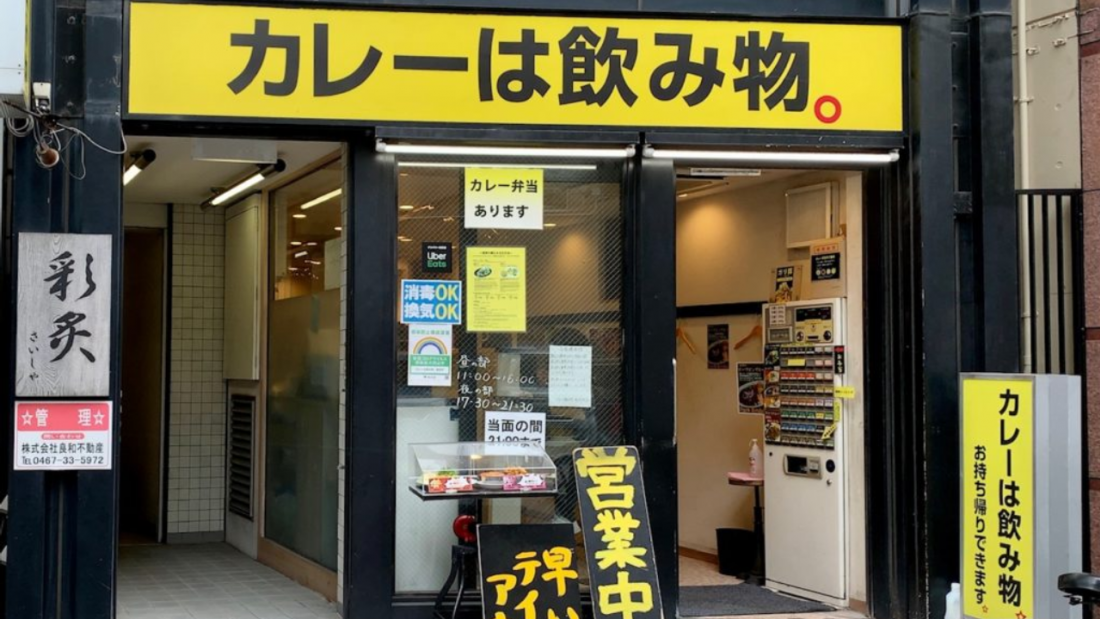 "Kare wa nomimono." This phrase, which literally means "curry is a drink," is actually the name of a chain restaurant, but travelers exploring Japan after studying the language a little will understand how the ubiquitous signs tend to draw the eye and invite curiosity. Perhaps the phrase was more than just a name all along, and now that these cans have even made it into vending machines around the country, it's clear how highly the people of Japan value the curry experience. (Some even go to curry university.)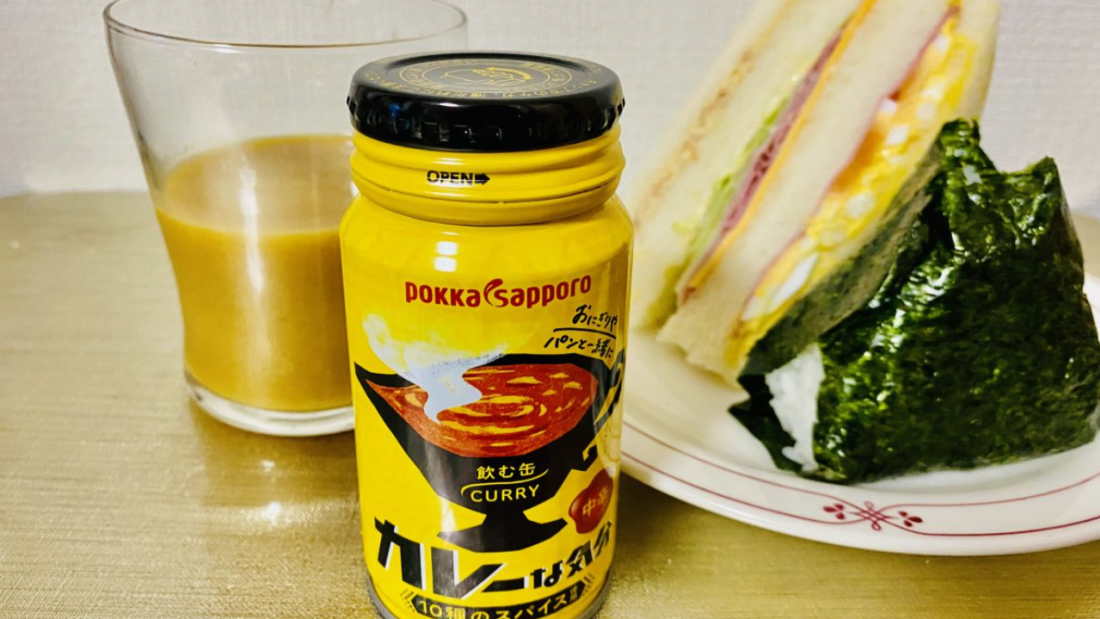 ▶ Original images and reporting partially sourced from Maidona News.
---
Basic Info
Name: Pokka Sapporo Food & Beverage
---
For more info and updates from Japan, check Japankuru for new articles, and don't forget to follow us on Twitter, Instagram, and Facebook!
Source: JAPANKURU