Noodle Lovers Go Wild for Japan's Widest Udon at Hanayama
These Gunma udon noodles are wide and flat and udon fans are lining up to try them.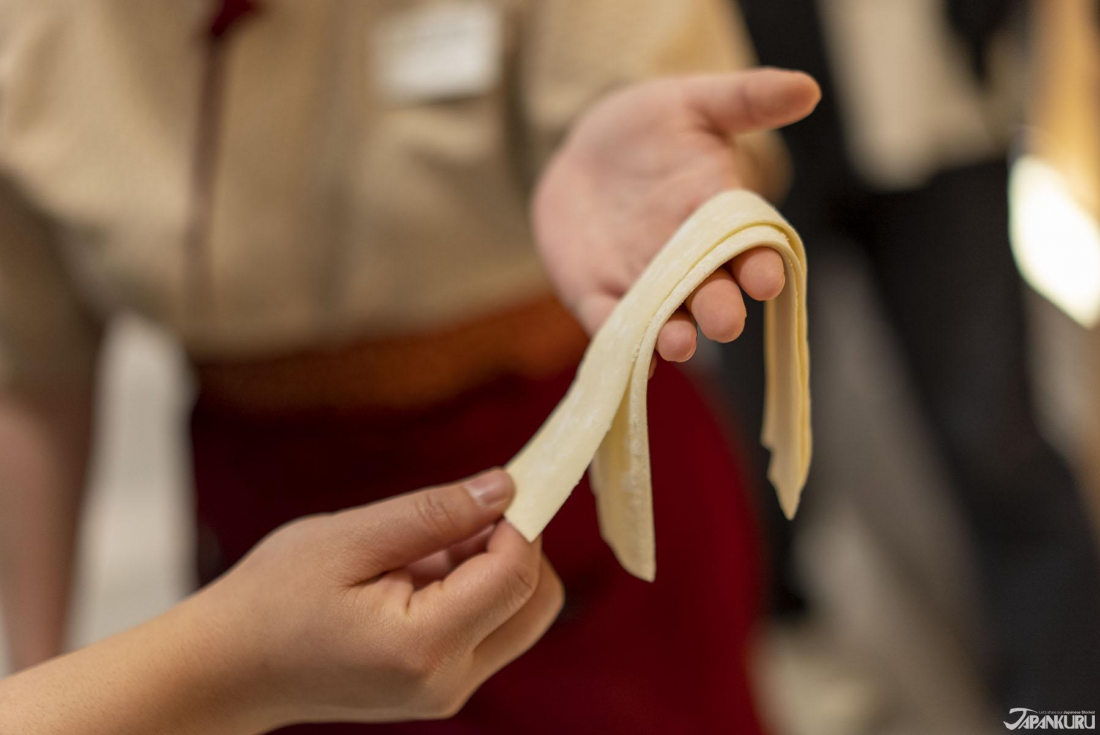 Udon noodles are usually easy to distinguish: bouncy and chewy in texture, the whitish color of wheat flour, and most obviously, very square in shape. But it turns out that the distinct square profile of each noodle isn't actually a defining feature of udon after all. Here at Japankuru, we've seen some unusual udon varieties in our time (like the weighty ippon udon of Saitama), but this one might take the cake when it comes to unusual shape. Because Hanayama Udon specializes in "onihimokawa udon" (鬼ひも川うどん), which is wide and flat as if the noodles were rolled out with a rolling pin before boiling, and they don't look a thing like your stereotypical udon. Hanayama's onihimokawa udon is at the top of the list for unusual udons, but how did it get this way?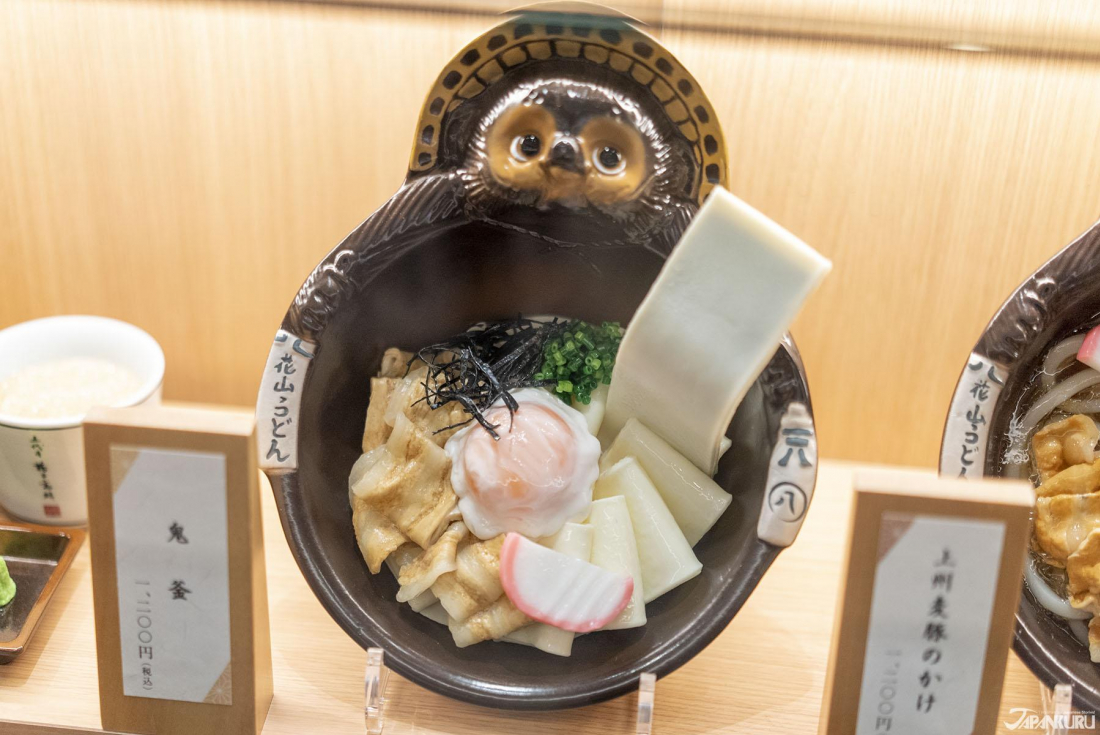 Hanayama's official shop name is "5th-Generation Hanayama Udon," and it really is a long-standing family business, having originally opened its doors in Gunma Prefecture (known more for Kusatsu Onsen than for udon) at the end of the 19th century. Even before the shop opened, the owners were already focused on making the best possible udon, studying flour types and noodle techniques, even examining other noodles and breads to see if there were any secrets that could be used to level up their own udon creations. Perhaps the shop has stuck around for five generations and almost 130 years (and is still going strong) because the unique shape of their famous onihimokawa udon was carefully developed by chefs who determinedly tested out new changes in their recipe in order to perfect it, asking customers for their feedback and continuously improving their udon techniques. In the end, the restaurant landed on the flat, wide shape of onihimokawa udon, which has won multiple udon competitions and earned positive reviews from diners hailing from around the world.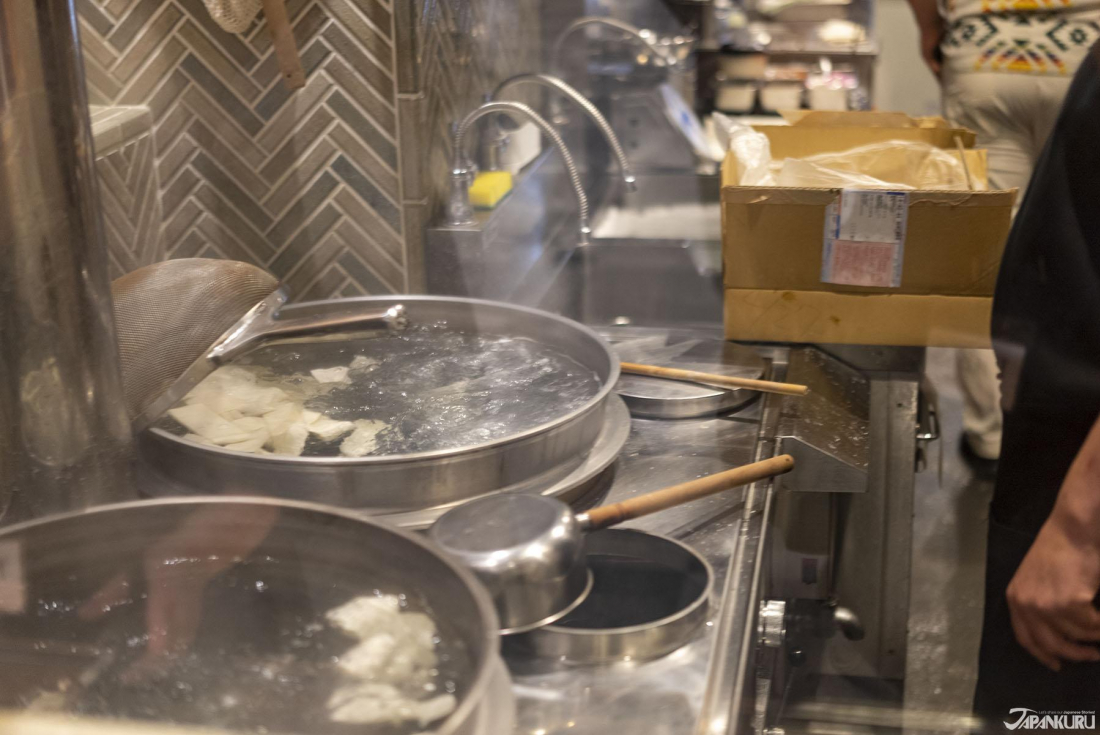 Ask the shop staff and they'll tell you that, even today, making the shop's udon is a science and an art. The noodles are specifically shaped to be the width of an average person's mouth, giving them a unique mouth-feel when slurped, and plenty of surface area to hold onto soups and sauces. The noodles are watched over as they boil, to ensure the perfect texture, and served immediately after boiling. If extra noodles are left sitting around for more than a few minutes, they're deemed unworthy to be served, and fresh ones must be prepared. (Although we hope those extras go into the stomachs of the shop staff instead!) They're just as serious about their noodles now as they were a century ago.
In response to the overwhelming popularity, Hanayama Udon has expanded in recent years, opening shops in areas like downtown Tokyo (and Haneda Airport). The standard menu offers a handful of options, mainly focused on either hot soup (served in an adorable tanuki-shaped bowl) or chilled noodles with dipping sauces, although the option to order standard-shaped udon noodles actually persists. The shops are crowded at lunch, with lines forming outside, and the most popular lunch order is the Hanayama Gozen (花山御膳) which shows up at the top of the menu. This set, currently 1,480 yen, is a high price for udon, which often costs about 500~600 yen even in Tokyo. But big-eaters will be happy to see that customers can order a large portion of noodles for the same price, and either way, we think it's worth the price.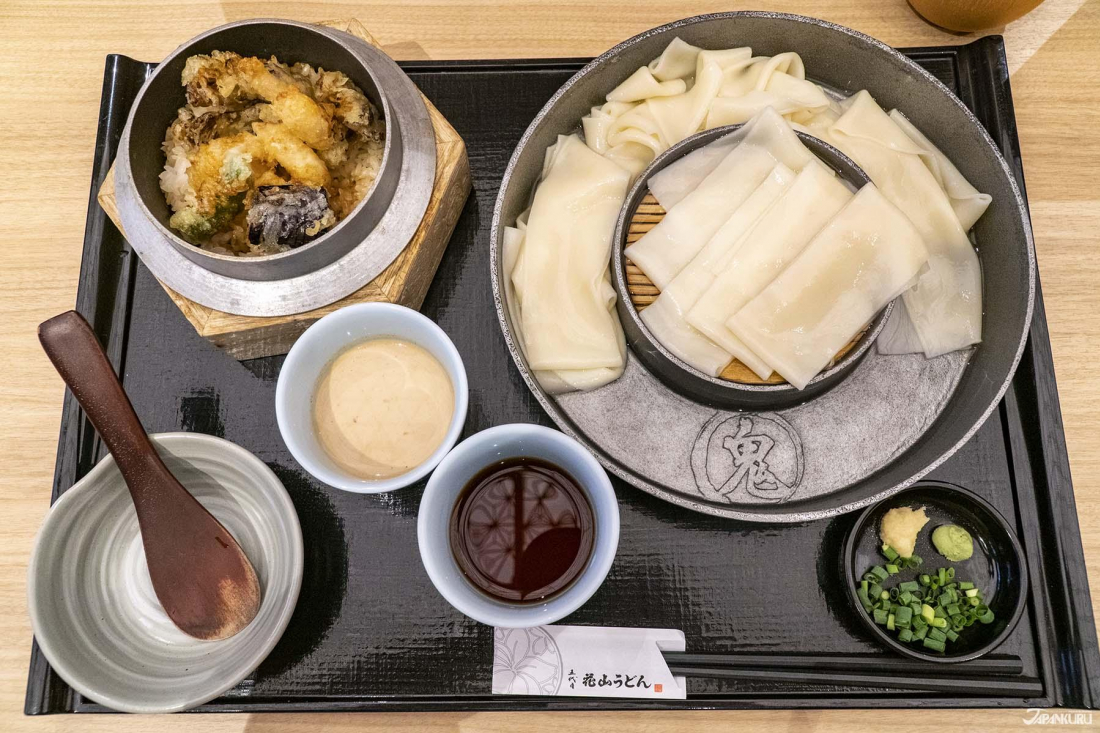 The Hanayama Gozen comes with udon and a little rice bowl served in a metal pot – we recommend getting the chilled onihimokawa noodles (and so do many others, according to reviews), which come with one soy-based and one creamy sesame dipping sauce, and the tempura rice bowl. Pick up a broad noodle with your chopsticks, dip it in a sauce of your choice, take a bite of the perfectly thick and chewy noodle, and you'll no longer have any questions as to how this weird-looking udon could win competitions over the classic. Then dig into the crunchy tempura bowl with its sweet sauce, and let the different textures take you to heaven. It's a big tray of food, but trust us – it'll disappear before you know it.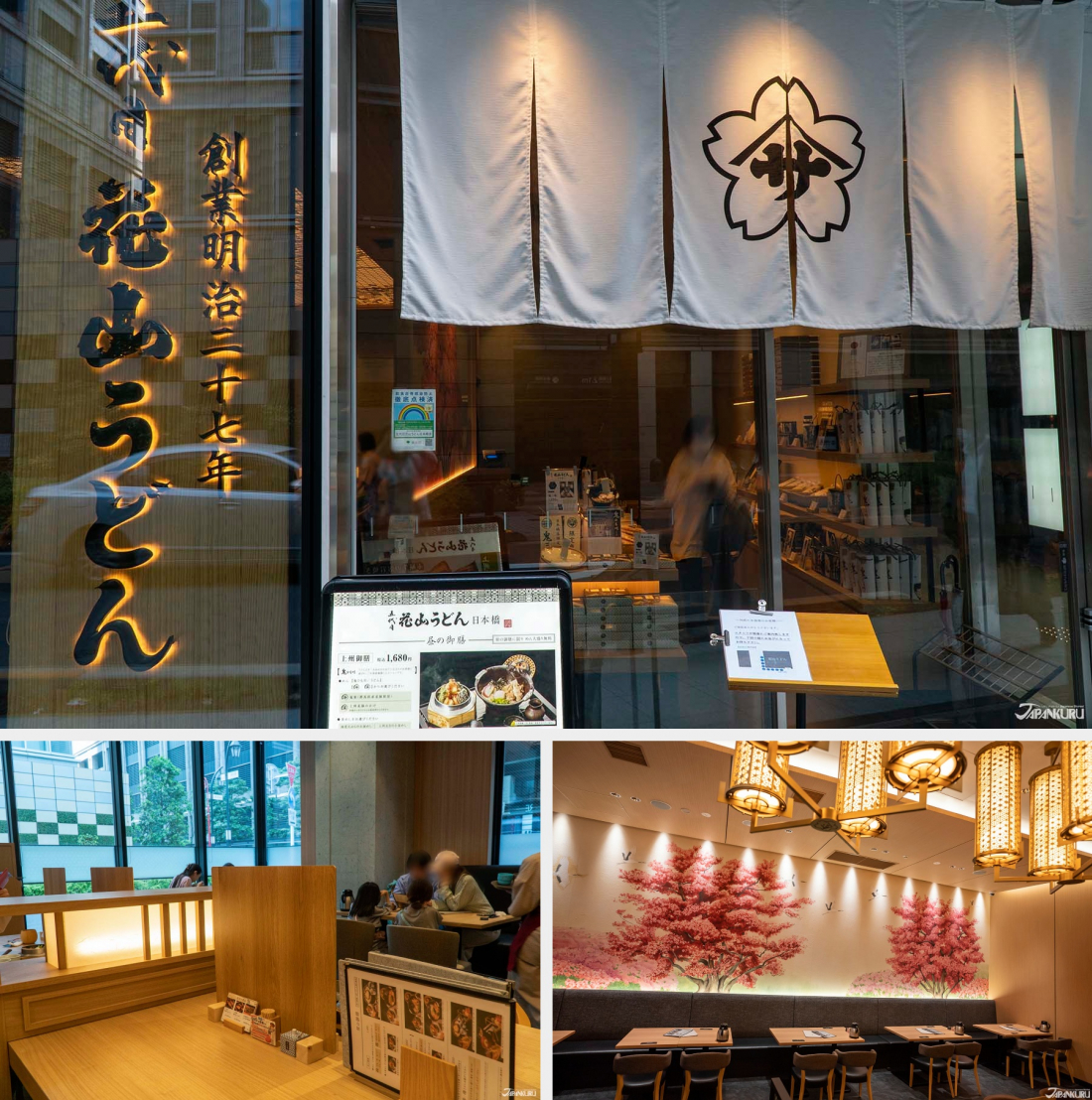 Each Hanayama location is decorated a little differently, with everything from traditional Japanese interiors to pink-painted walls, or even white retro decor, but if you're hoping to try onihimokawa udon while in downtown Tokyo, we actually recommend heading to one of the less flashy locations. The Nihonbashi shop is conveniently located a few steps from the station, but a little less crowded than some of the other shops. And no matter what the walls look like, this funny-looking udon will still be just as delicious as it has been for the last century and change!
Hanayama Udon (五代目 花山うどん)
Nihonbashi Location (日本橋店)
2-10-12 Nihonbashi, Chuo City, Tokyo
Weekday Hours: 11:00 – 15:30/17:30 – 21:30
Weekend Hours: 11:00 – 16:00
Official Website (jp)
For more info and updates from Japan, check Japankuru for new articles, and don't forget to follow us on Twitter, Instagram, and Facebook!