Sapporo's Ikura-don Is Like an Overflowing Bowl of Rubies ・ Hokkaido for Foodies
Call it ikura or call it salmon caviar, this luxury delicacy makes for a decadent meal in Sapporo!
Does Food Taste Better in Hokkaido?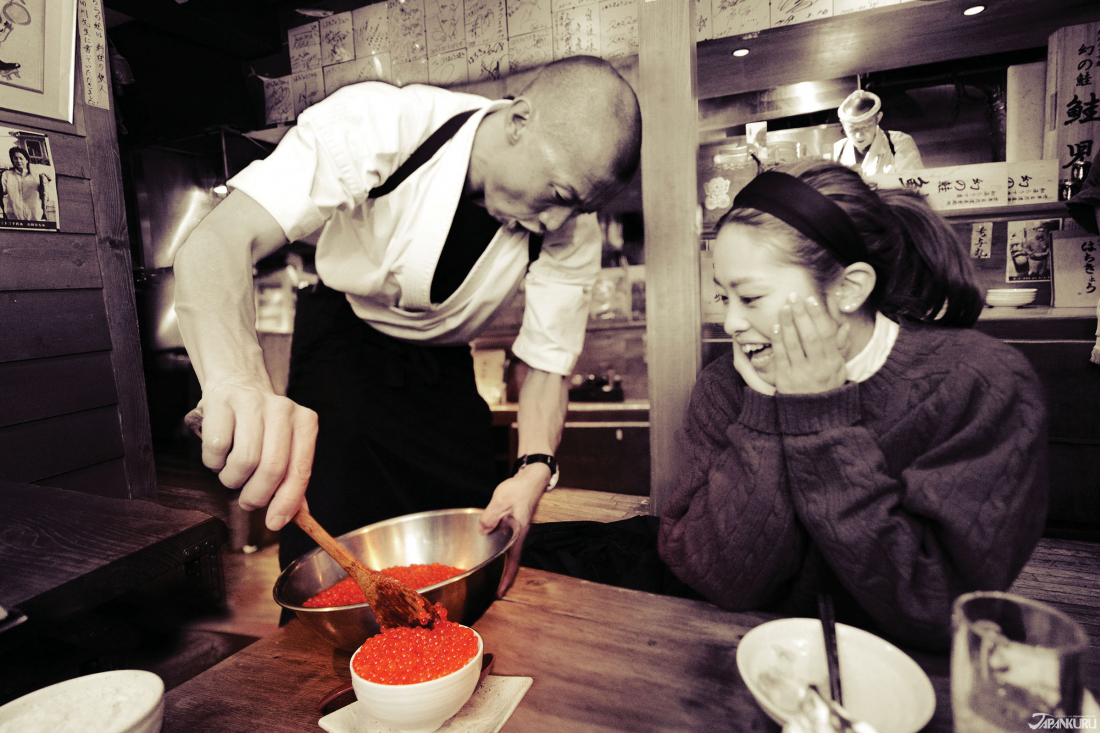 Want to know where the best food in Japan is found? Luckily, the Brand Research Institute of Japan asks people all over the country that very same question. Periodically, the institute sends out a survey asking the question "which region of Japan has the best food?" And more than anywhere else, Japanese residents answer this survey with one answer: "Hokkaido." The prefecture easily receives over 60% of the vote! The region's broad, grassy fields provide the space for farms growing vegetables and raising lthe ivestock that provide Hokkaido's meat and dairy products, but most important of all, the island is surrounded by waters that are a true treasure trove of fresh seafood.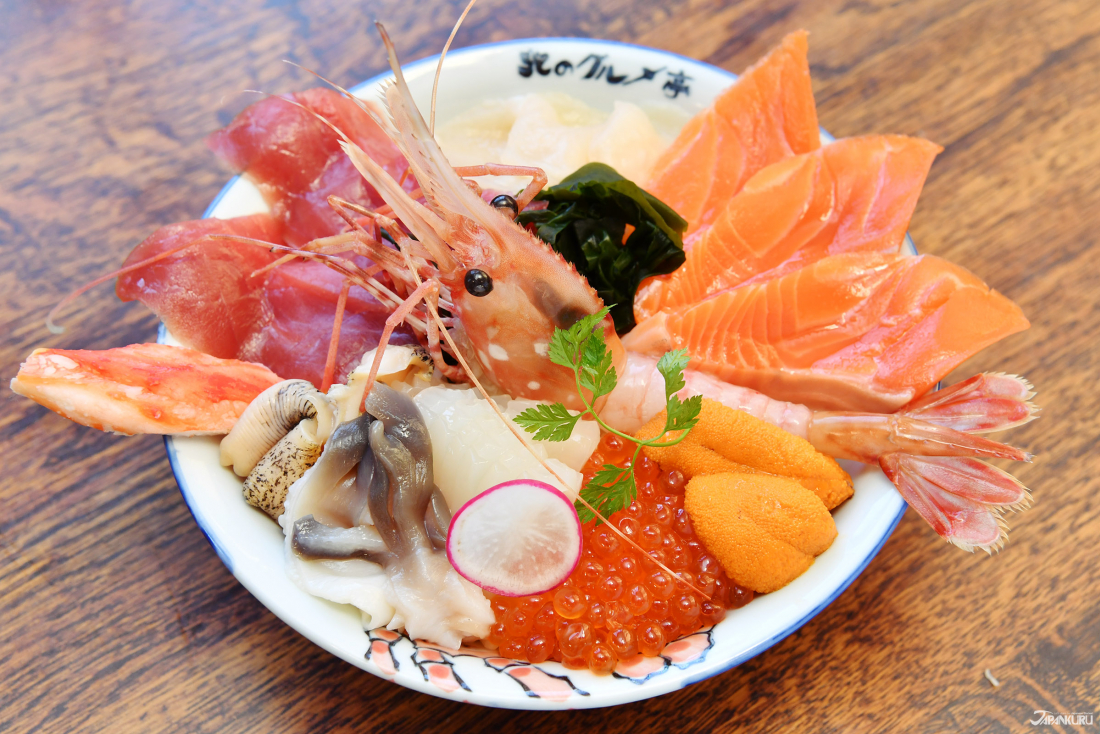 3 Reasons for Hokkaido's Fantastic Seafood
1. The Oyashio Current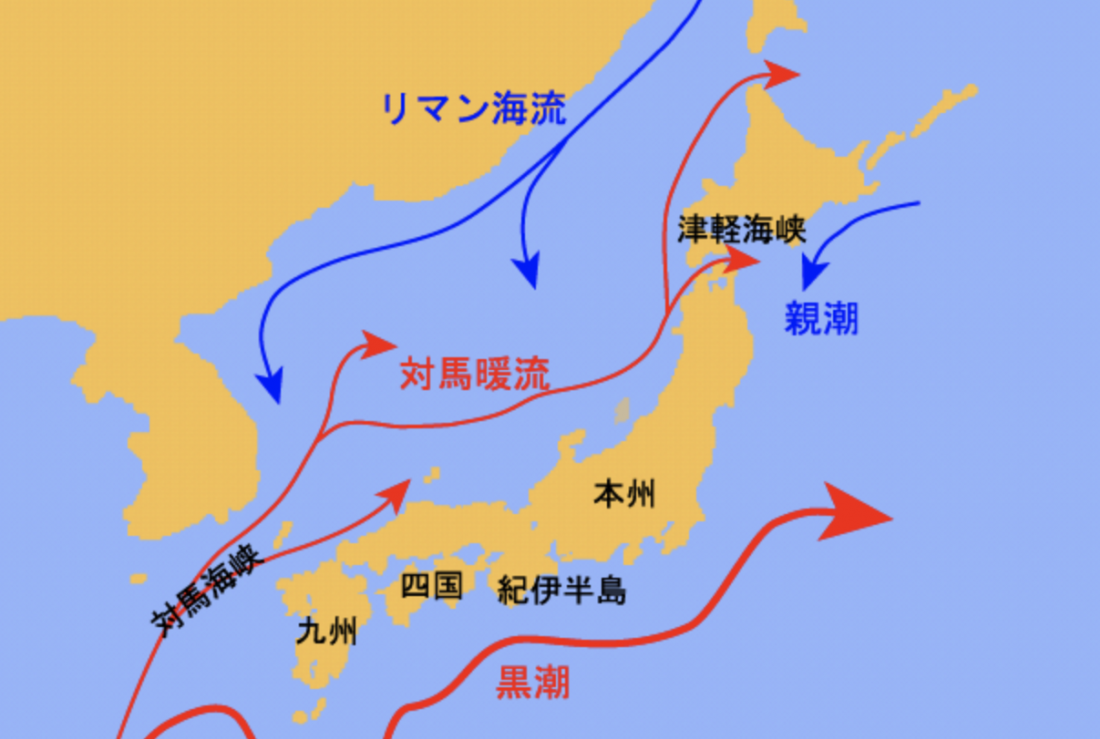 The Oyashio Current refers to the current of cold ocean waters that flow south from the Arctic region, all the way to the eastern coast of Hokkaido. The Oyashio brings the region plenty of mineral-rich, low-salt water that's actually great for the region's sea creatures, and encourages a healthy undersea environment absolutely bursting with life!
2. Ice Drifts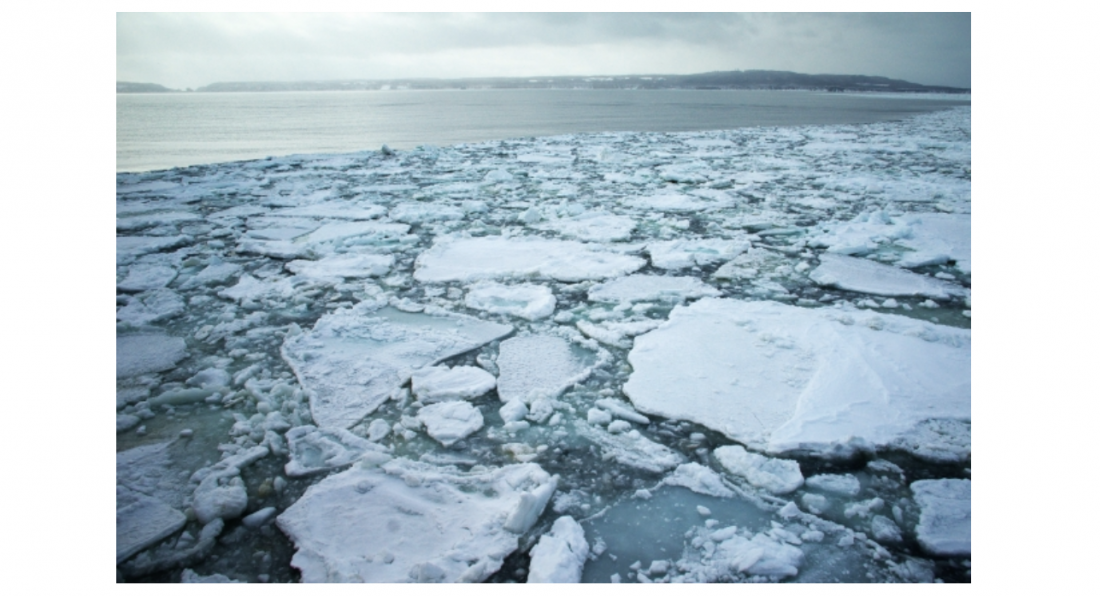 If you've ever seen an iceberg or walked across an ice floe, the path from big chunks of ice to fresh seafood might not seem obvious. That's probably because it's not really the ice doing the work! When the ice floats across the ocean from the waters off the coast of Russia all the way down to Hokkaido, it brings with it a whole bunch of plankton! This plankton provides food for all the fish and marine life in the water around Hokkaido.
3. Cold Temperatures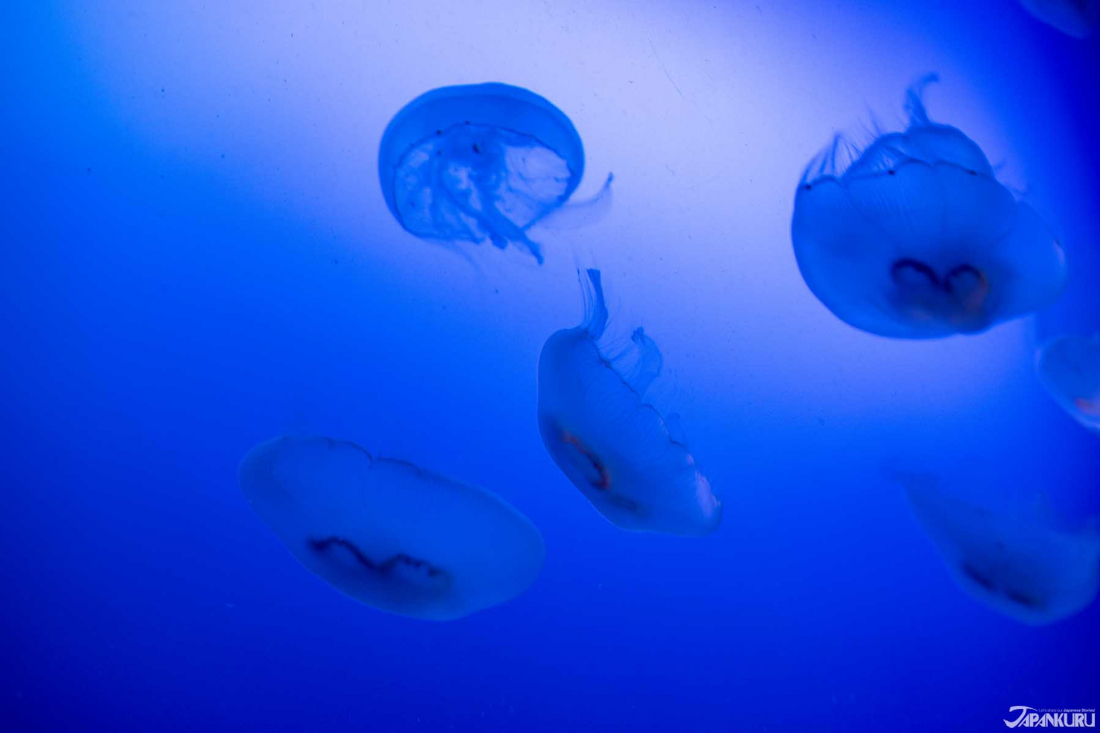 Hokkaido is known for its cold climate, and that includes the ocean surrounding the island! Cold water might sound bad to us warm-blooded humans, but for the fish that spend their whole lives submerged, the response is simply to build up plenty of fat and muscle, making for robust (and delicious) seafood.
Gemlike Salmon Roe, to Please Your Tastebuds & Your Social Media Feed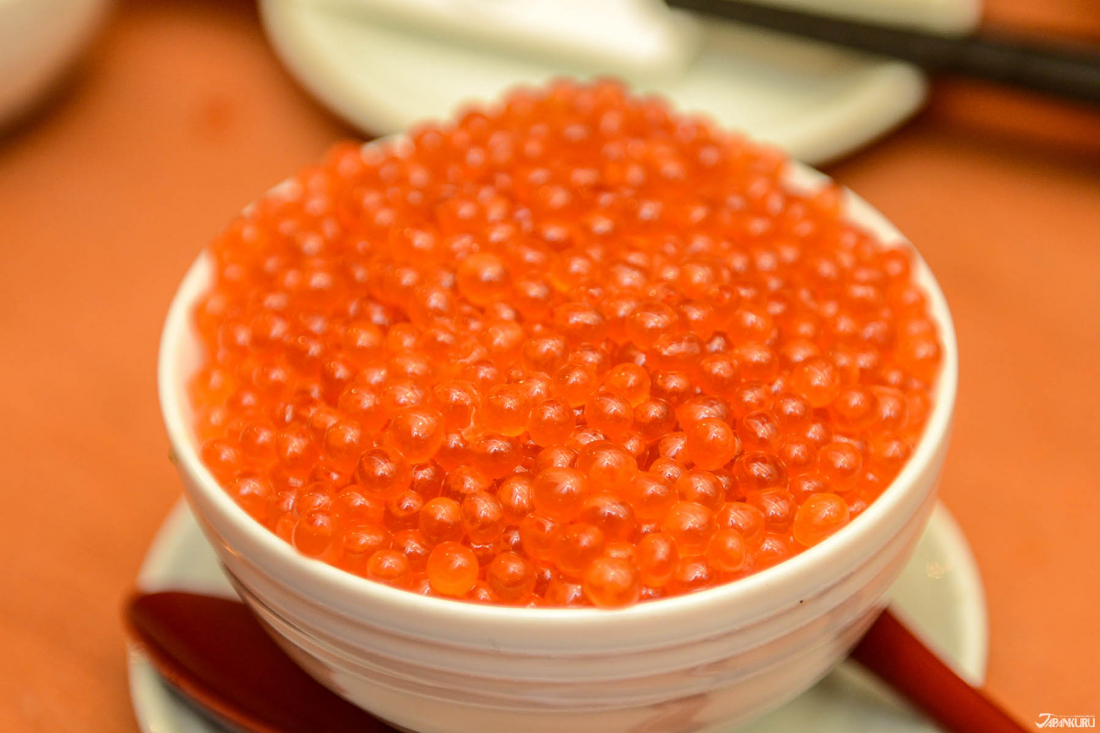 With the cold ocean current bringing nutrients and plankton, and creating such ideal conditions off of Hokkaido's coast for so long, the locals know just what to do with all this fresh seafood. Much of it is eaten simply prepared so that the diner can truly appreciate the flavors of the sea, which means that some of the popular seafood dishes in Hokkaido are classics like kaisen-don (海鮮丼) or the one we want to talk about today, ikura-don (いくら丼).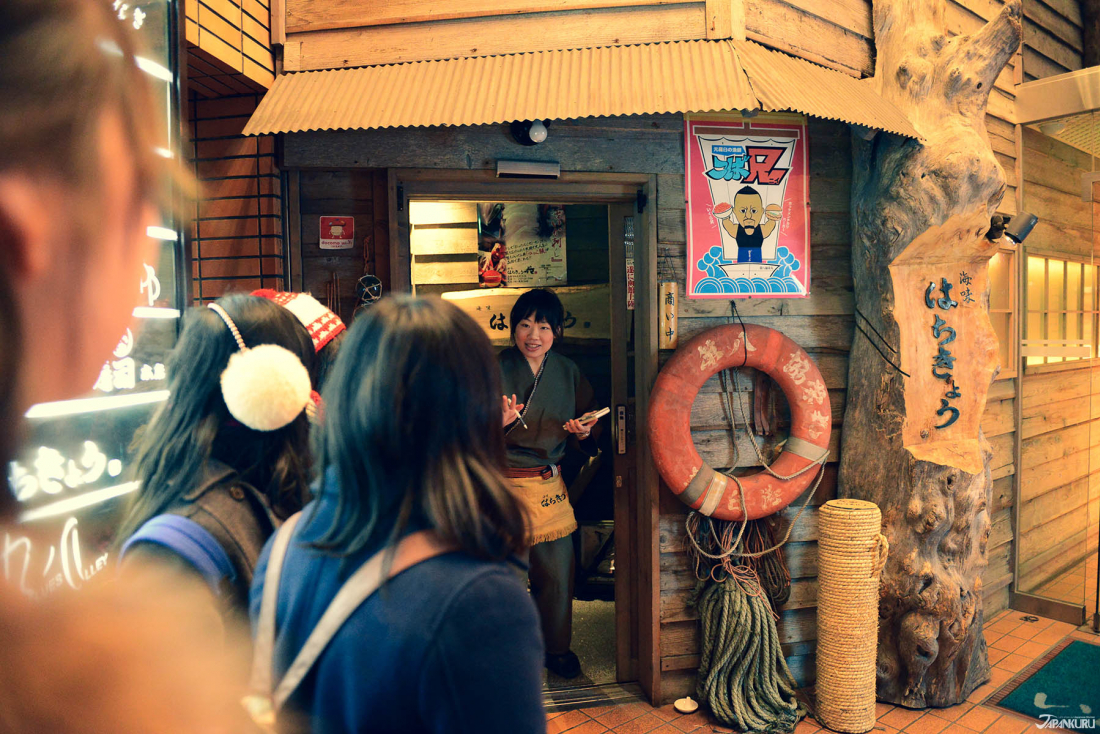 Ikura-don is a simple dish: take a bowl of rice, and top it with translucent red-orange "ikura," or salmon roe. Now you're ready to eat! These little eggs burst in the mouth with a rush of salty seafood flavor, making them a favorite delicacy all over Japan. And of course, Hokkaido is known for some particularly delicious ikura.
On a previous Japankuru team trip to Hokkaido, we were told that when it came to ikura-don, there was one place in Sapporo we needed to check out, called Umi Hachikyo.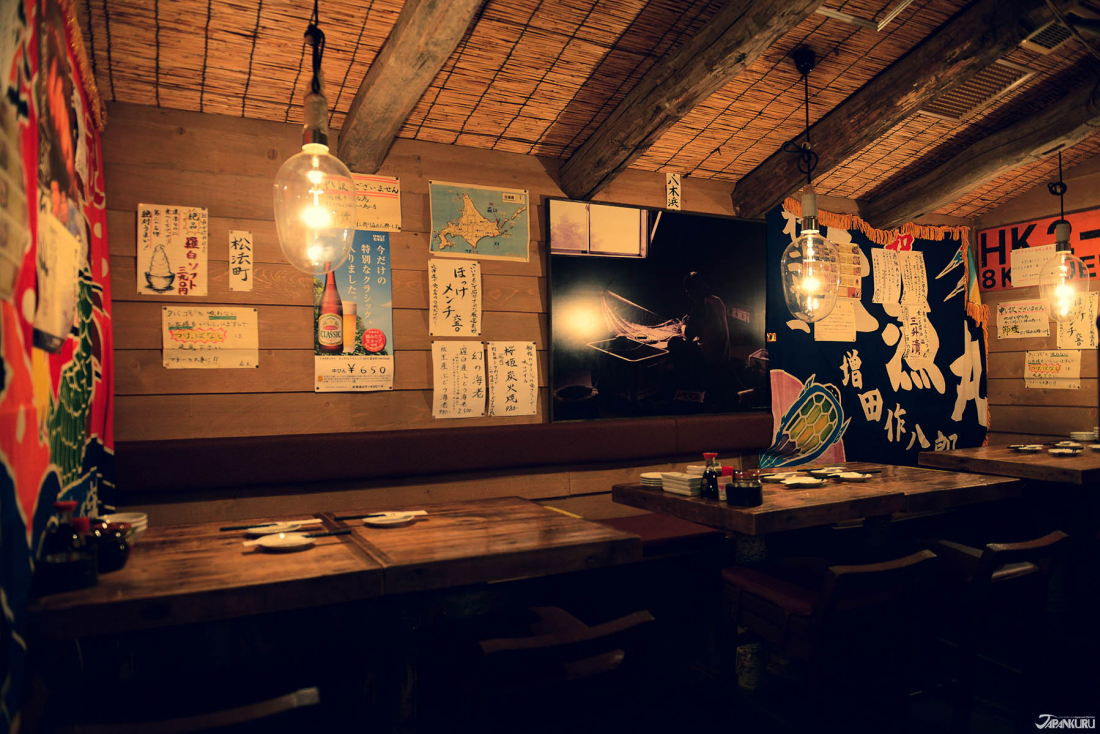 At first glance, the shop simply looks like a cozy Japanese izakaya, decorated with maps of Hokkaido and local memorabilia.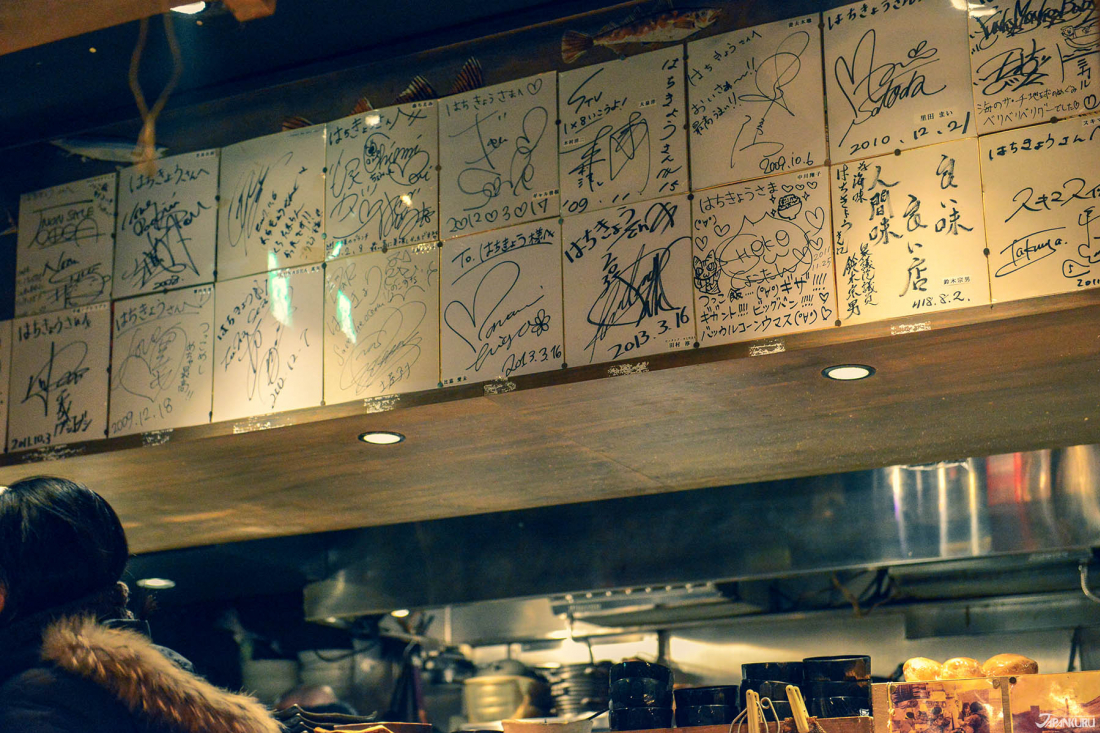 And while the wall of celebrity signatures hints at the shop's popularity…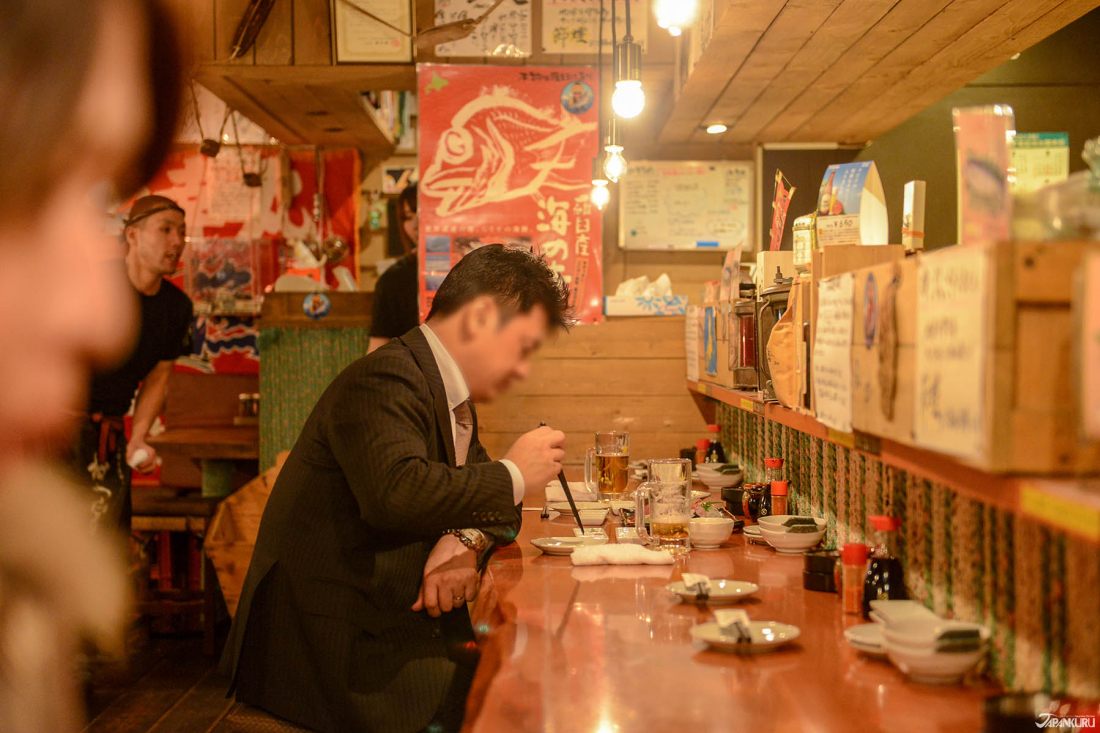 …It's also an easy place for a local office worker to come grab a meal, or even a solo traveler.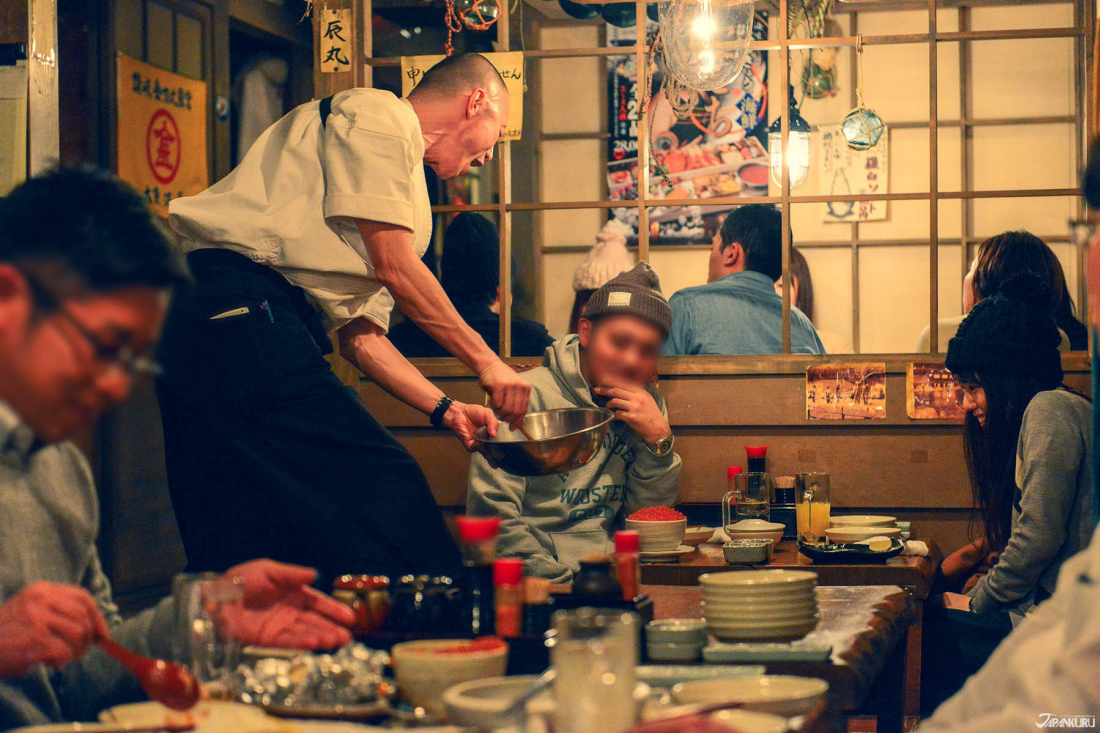 The star of the show, however, is this staff member here, and his huge metal bowl. That's because the go-to menu item at Umi Hachikyo is the ikura-don, topped until overflowing, right in front of your eyes.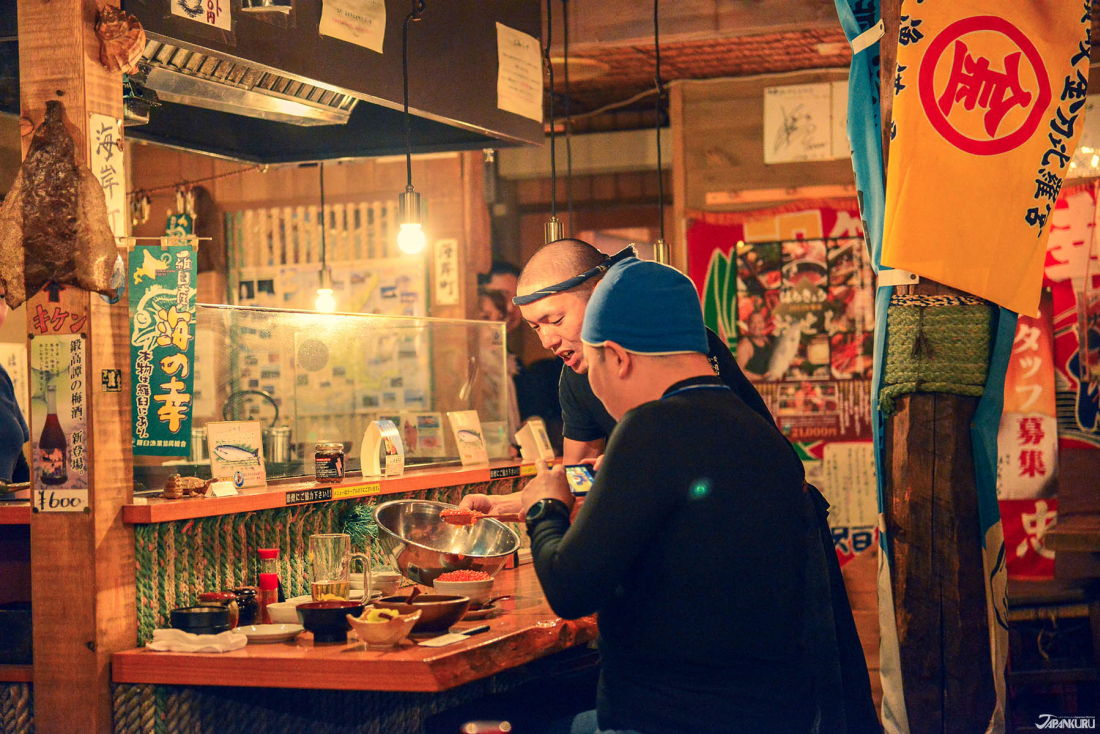 The staff come around with enormous bowls of salmon roe, which are spooned generously onto each customer's dish.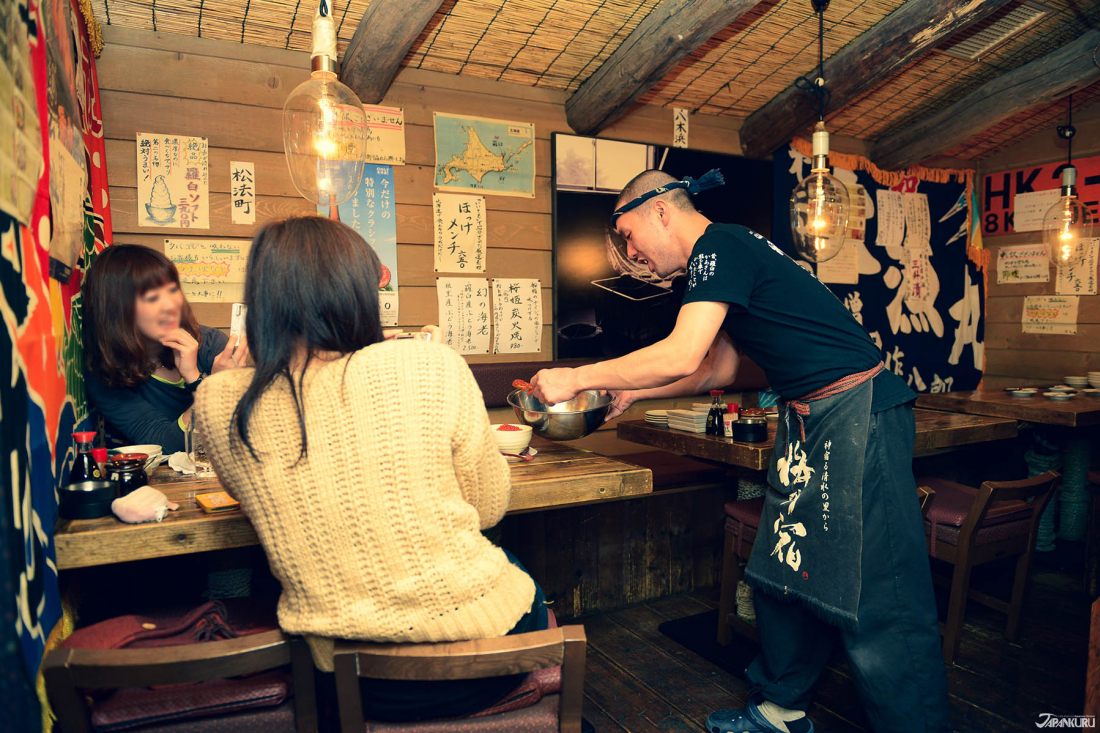 They'll keep going until you say stop, right up until the ikura is about to spill over the lip of the bowl and onto the table.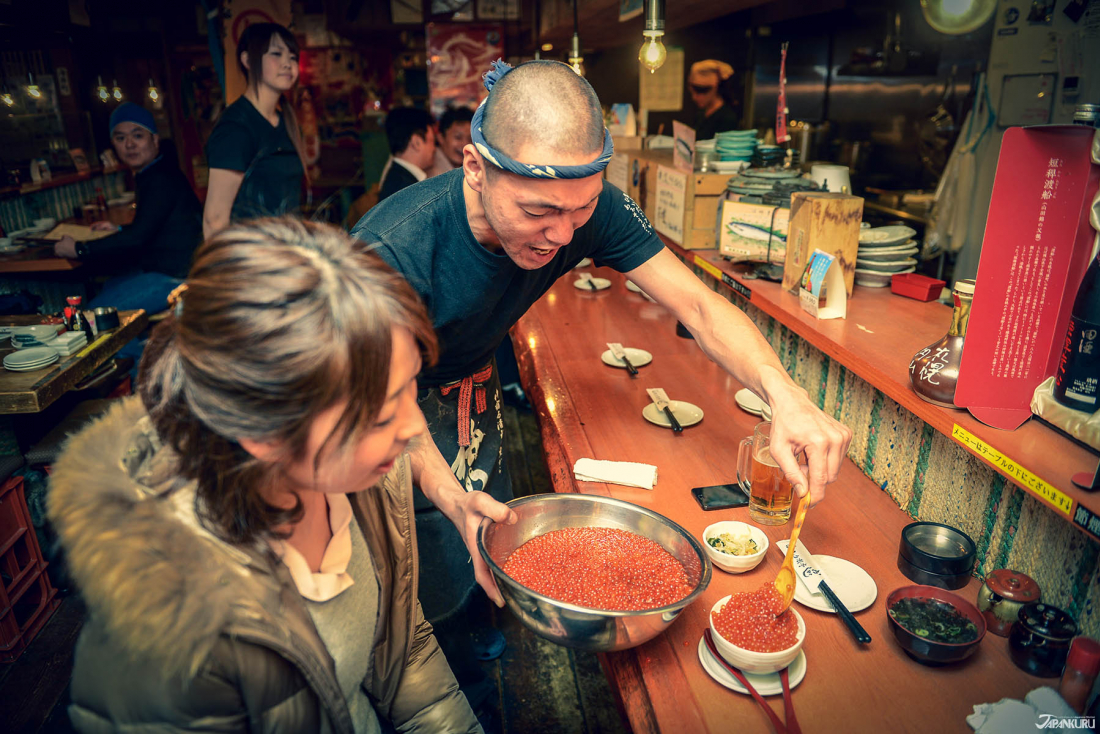 At Umi Hachikyo, they call the dish "tsukko-meshi" (つっこ飯), and they take it very seriously!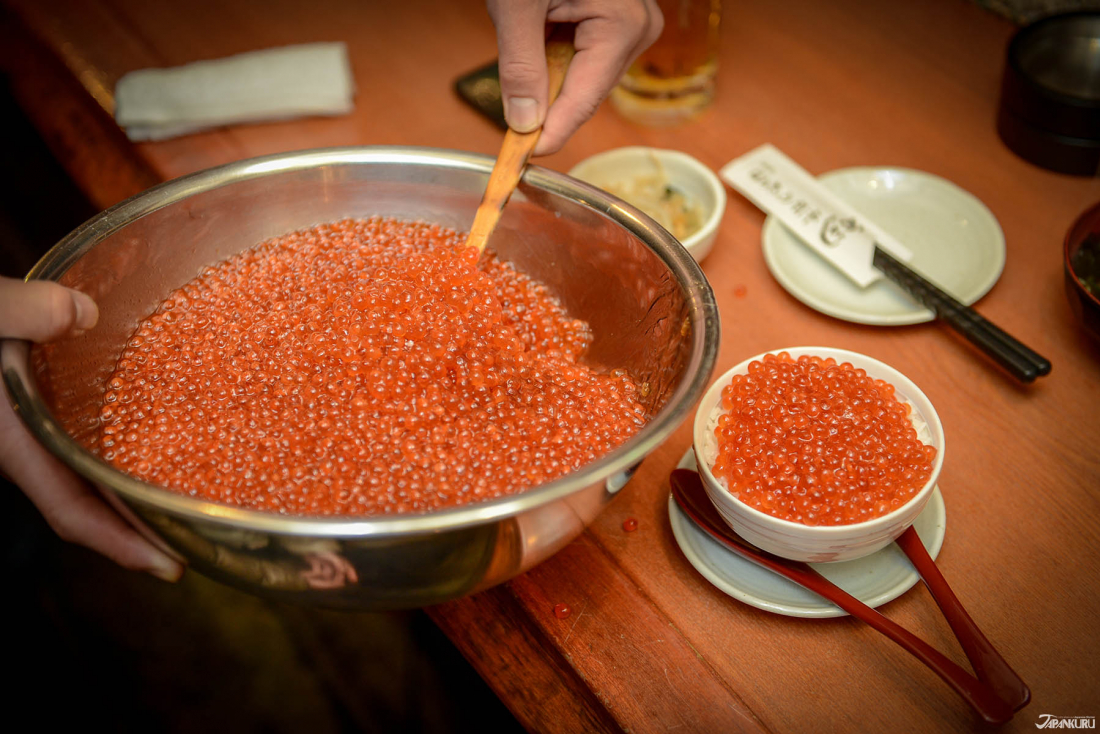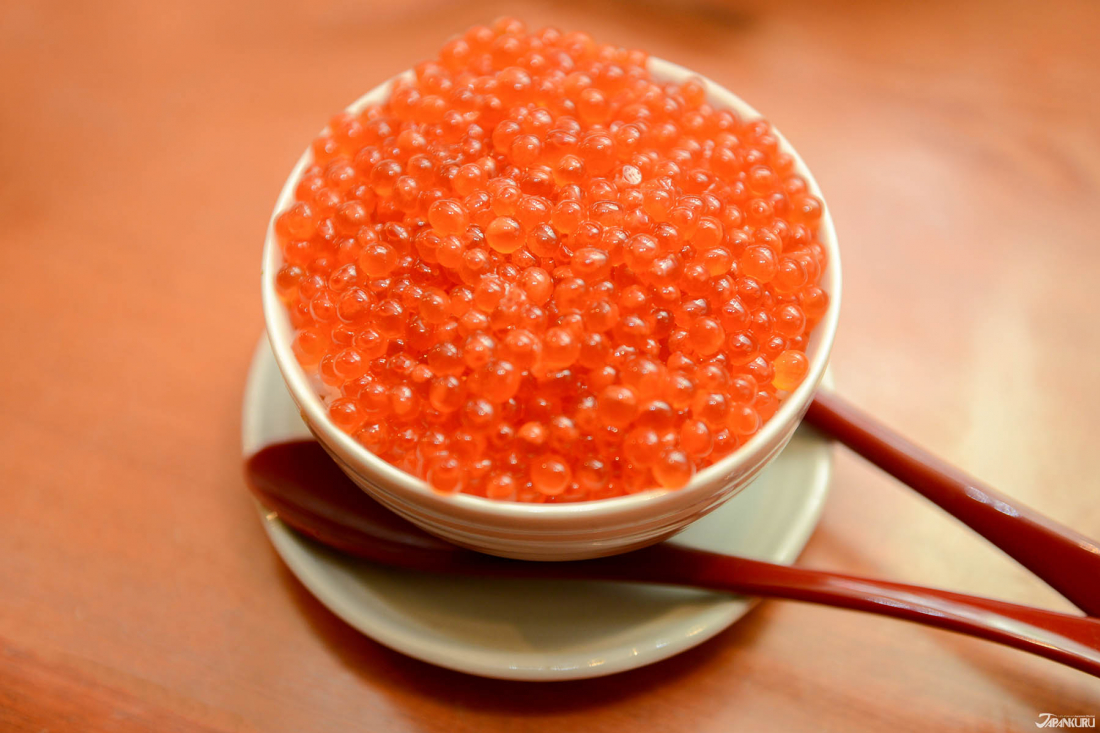 The purpose of the dish is to really luxuriate in the flavor and texture of high-quality ikura.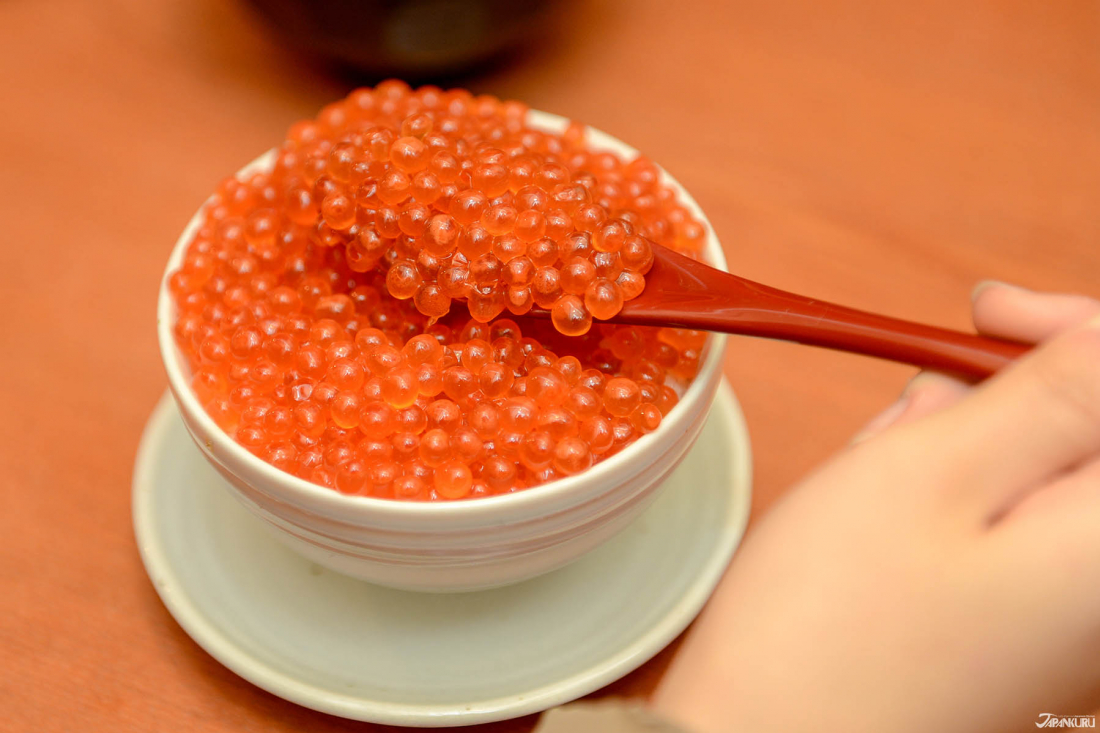 And each dish certainly comes with a lot of salmon roe. The eggs just about glow in the warm restaurant lighting, making the dish equally popular with foodies and food-loving Instagrammers.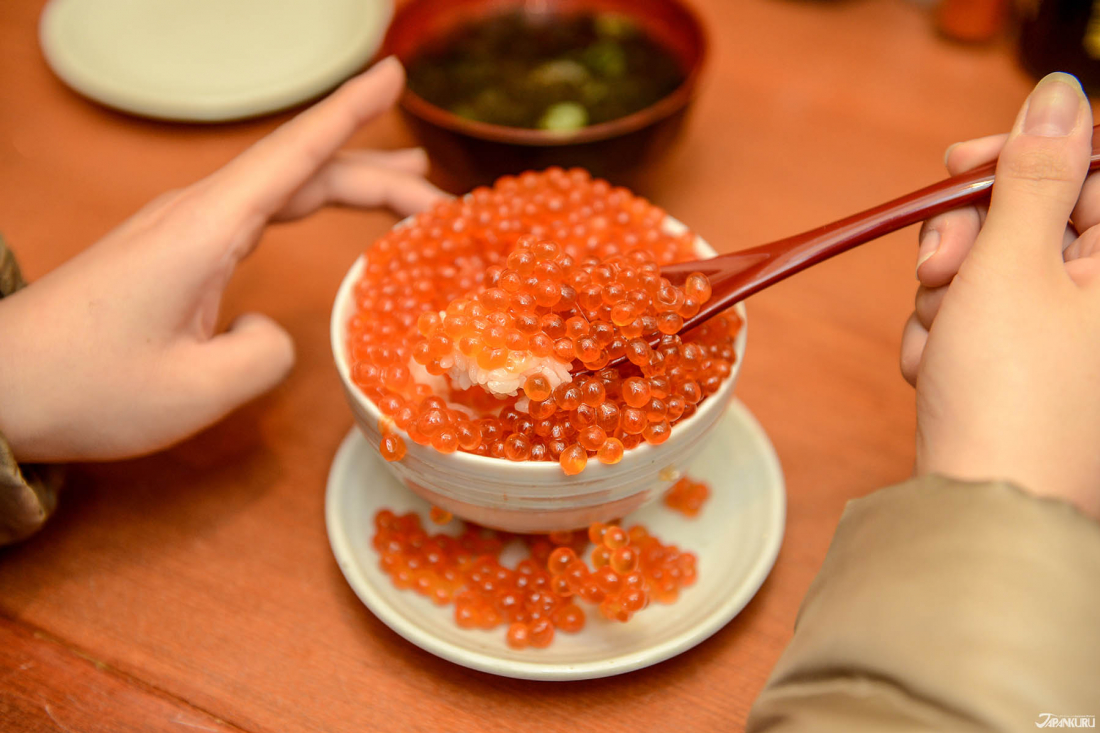 With all that ikura, you're probably going to spill some anyway!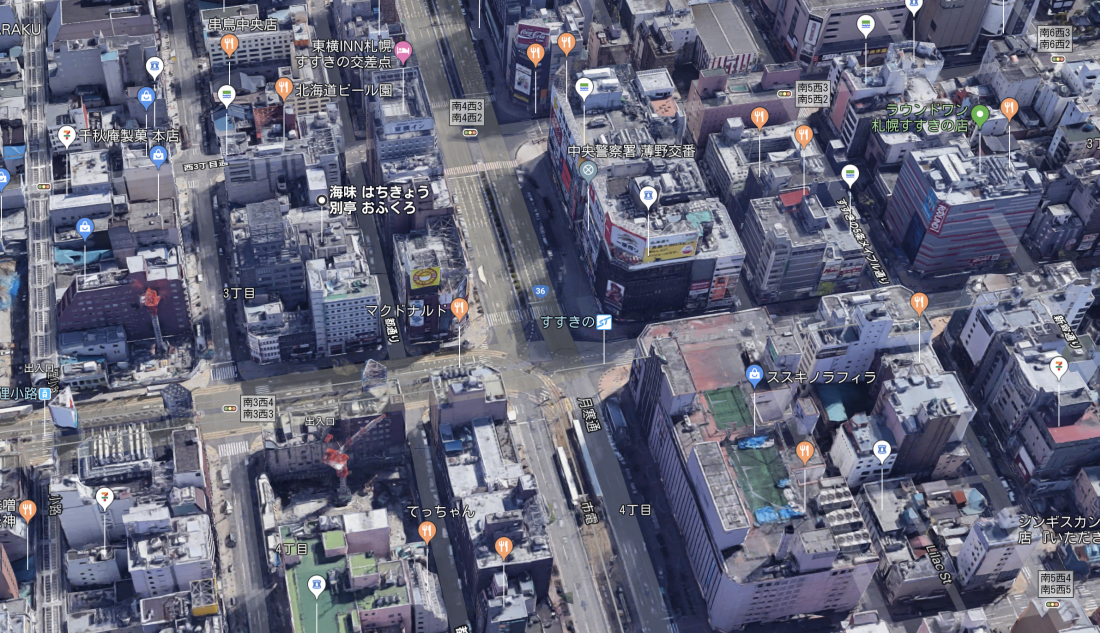 Ikura-don is available all over Hokkaido, but the overflowing ikura-don experience is just found at Umi Hachikyo, not far from Susukino Station in Hokkaido's capital of Sapporo. So next time you visit Japan's northernmost island, don't miss the chance to try one luxurious bowl of white rice and shining gems of ikura.
---
Basic Info
Name: Umi Hachikyo (海味 はちきょう)
Address: FA-S3 Building 1F, Minami 3 Nishi 3 14-2, Chuo-ku, Sapporo, Hokkaido
Station: Susukino Station (すすきの駅), Odori Station (大通)
Website: https://hachikyo.com/en
---
For more info and updates from Japan, check Japankuru for new articles, and don't forget to follow us on Twitter, Instagram, and Facebook!
Source: JAPANKURU