See Setouchi's Hiroshima and Ehime by Boat ・ Must-See Spots and Route Recommendations
Hop on a ferry in the Setouchi area to make your way to some of the best sightseeing spots in Hiroshima and Ehime!
① Sightseeing by Ferry in the Hiroshima/Ehime Area
Hiroshima City Area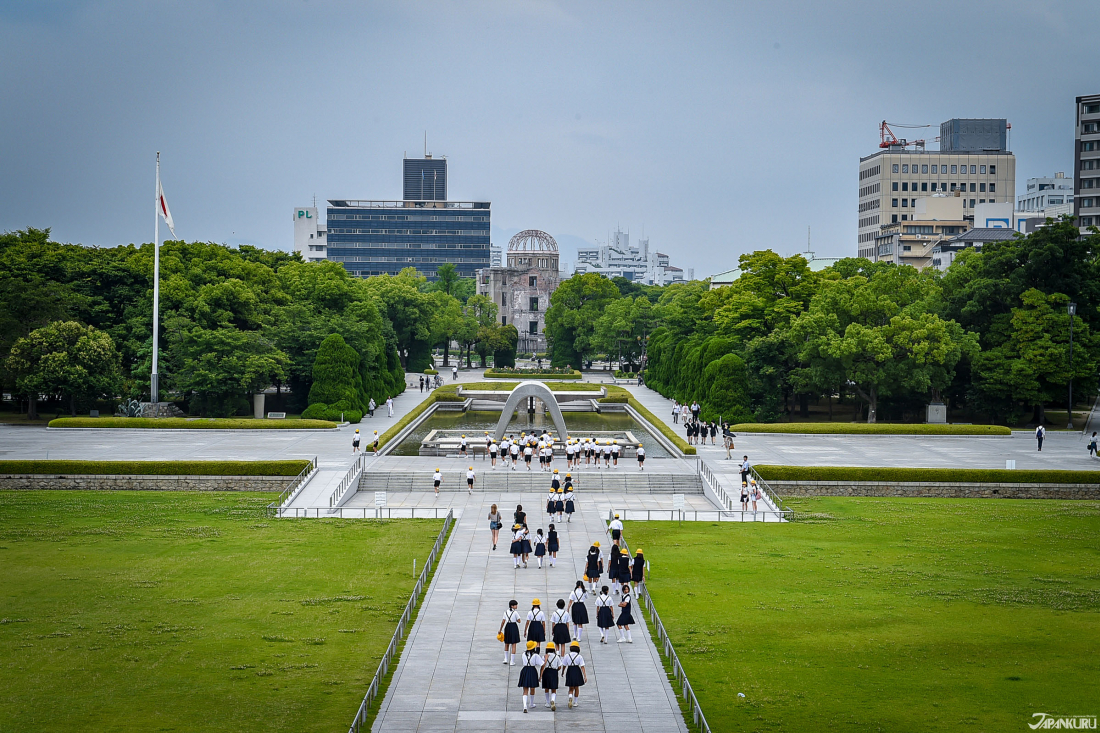 The Peace Memorial Park is a spacious park in central Hiroshima, established around the detonation point of the bomb dropped on the city, with the hope of promoting peace throughout the work. The Peace Memorial Park contains the Hiroshima Peace Memorial Museum, with exhibitions on the bomb and its many devastating aftereffects, along with the Peace Memorial (or Atomic Bomb Dome) and Victims Memorial Cenotaph, the National Peace Memorial Hall, and even Hiroshima's International Conference Center. The ringing of the Japanese Peace Bell here has even been selected as one of the 100 Soundscapes of Japan, a sound that rings of the people's hope for peace.
Hiroshima Peace Memorial Park (広島平和記念公園)
1-1 Nakajimacho, Naka Ward, Hiroshima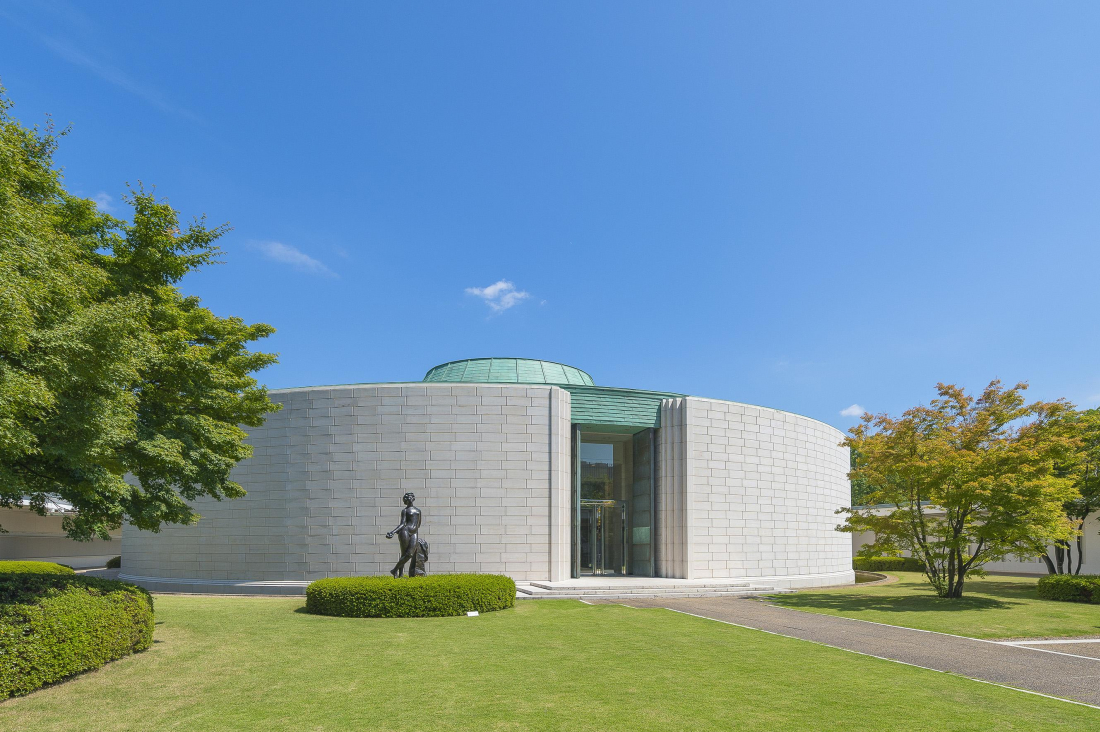 The Hiroshima Museum of Art was built under the theme of "love and tranquility," and the main building is shaped to resemble the Atomic Bomb Dome. The paths surrounding the main building's galleries are in turn shaped to resemble another Hiroshima World Heritage Site, Itsukushima Shrine. Alongside periodical temporary exhibitions, the museum's permanent exhibitions include a great collection of work from Western modern artists, like Monet, Renoir, Cezanne, Van Gogh, and Picasso.
Hiroshima Museum of Art (ひろしま美術館)
3-2 Motomachi, Naka Ward, Hiroshima
Hours: 9:00 – 17:00
Official Website (en)
Miyajima Area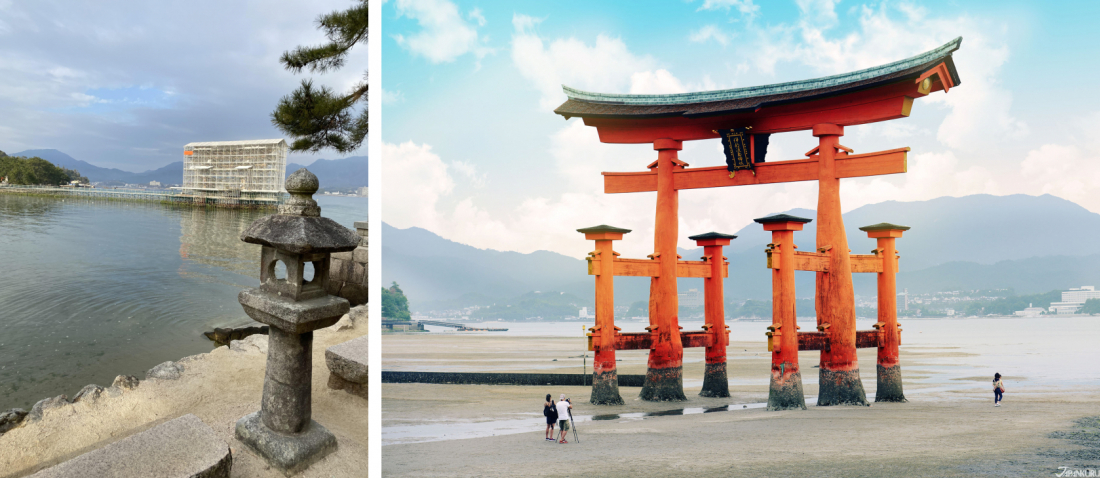 Itsukushima is an island in the Miyajima area of Hatsukaichi City, in Hiroshima Bay, part of the Seto Inland Sea, and not far from the big city of Hiroshima. The island itself is often simply referred to as Miyajima! Alongside Kyoto's Amanohashidate and Matsushima in Japan's Tohoku Region, the three spots make up Japan's Top Three Scenic Views, and these days Miyajima is an immensely popular sightseeing spot. People mainly flock to Itsukushima Shrine (嚴島神社), known for its enormous torii (鳥居) shrine gate (currently under renovation) which appears to almost be floating in the bay waters, and was first built thanks to the patronage of Taira no Kiyomori at the end of the Heian period (794-1185). Both the shrine and the native forest on the island were designated as UNESCO world heritage sites in 1996.
The island's famous deer and monkeys can often be seen from the moment you step off the ferry, and as symbols of Miyajima, they're frequently turned into local mascots as well. The deer in particular are regarded as sacred messengers of the gods!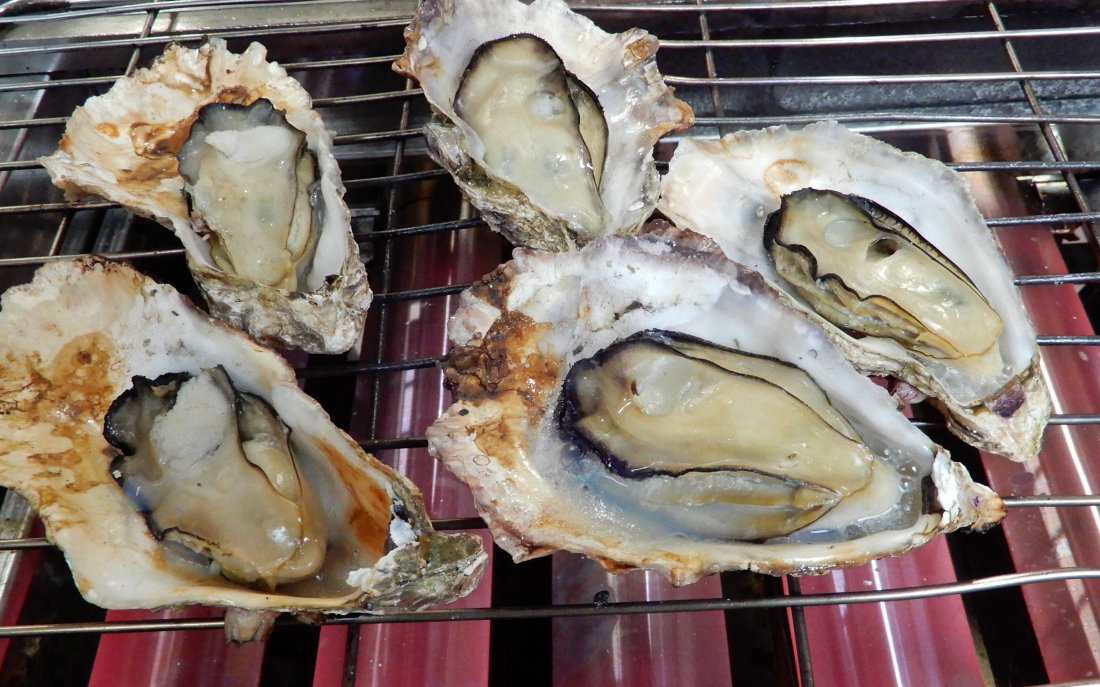 Not only is Miyajima a popular tourist spot, but it's pretty popular for foodies as well. Between the pier and the shrine, quite a few restaurants sell tasty street food like grilled oysters and momiji manju, a local sweet treat shaped like a maple leaf.
One popular option for trying the beloved local oysters is Kakifukumaru, a restaurant directly connected to local oyster aquaculture. It's a great place to try regional favorites like grilled or deep-fried oysters, and in winter you can sample oysters gathered that very day. And since they flash freeze a portion of the oysters fresh-caught in winter, they offer high-quality shellfish year-round.
Kakifukumaru (かきふくまる)
588 Miyajimacho, Hatsukaichi, Hiroshima
Hours: 10:00 – 17:00 (hours vary by season)
Official Website (jp)
Matsuyama Area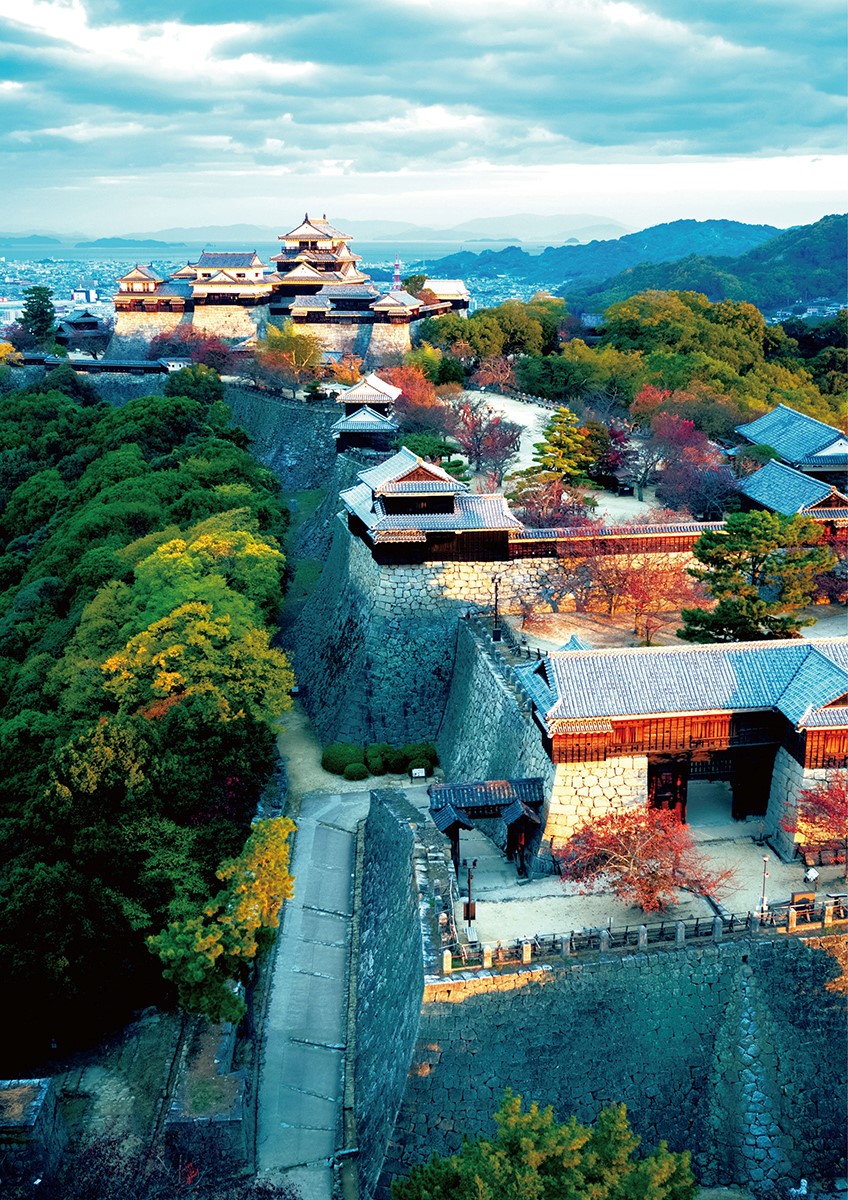 Ehime's city of Matsuyama is known especially for the sightseeing spots of Matsuyama Castle and Dogo Onsen. The castle is a historic structure that was first constructed in 1603, certainly worth a visit, but many travelers flock to the hot springs at Dogo Onsen, which is one of the top three oldest onsen in Japan. This hot spring resort has been in use since ancient times, and has even been documented in historic documents, like the 8th-century poetry anthology the Man'yoshu. The main building, or Dogo Onsen Honkan, was built in 1894, and was subsequently featured in a more recent piece of important Japanese literature: Natsume Soseki's 1905 novel "Botchan." In the years since, the building has become an iconic part of Matsuyama City, and Ehime Prefecture at large.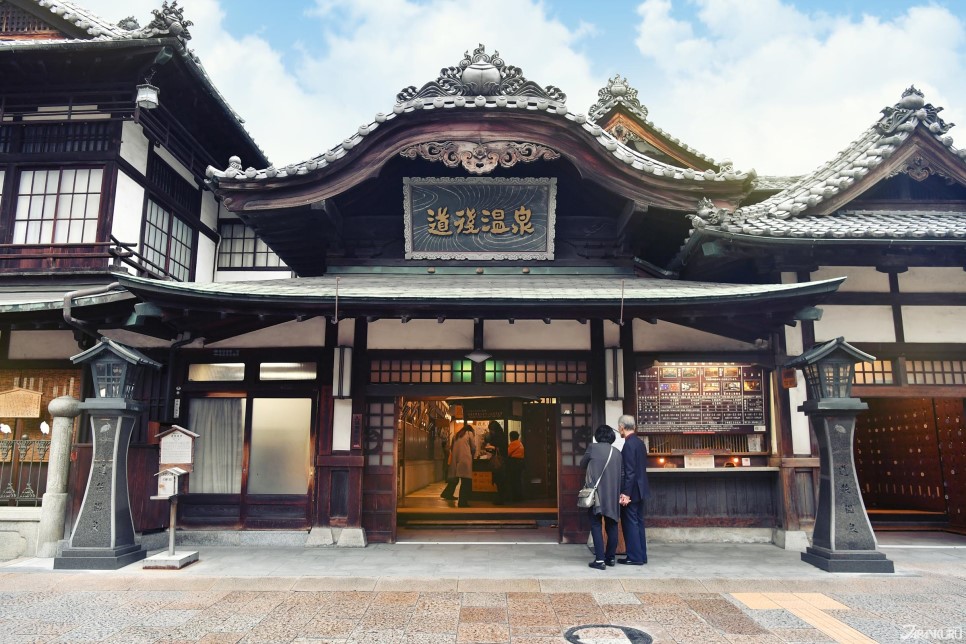 The lightly alkaline waters are said to be velvety soft and smooth on the skin, and to be both curative and beautifying! As quite possibly the oldest onsen in Japan, it even shows up in legends, with its discovery described in the Legend of the White Heron, a visit from the small gods of Izumo being described in the Tama no Ishi legend, and a later visit attributed to the semi-legendary Prince Shotoku. Less mythic visitors include a number of writers and artists, like Masaoka Shiki and the previously mentioned novelist Natsume Soseki. To remind visitors of the onsen's illustrious history, in 2017 an annex was built nearby in the style of the Asuka period (538-710), when Prince Shotoku would have arrived.
Dogo Onsen Honkan (道後温泉本館)
5-6 Dogoyunomachi, Matsuyama, Ehime
Official Website (en)
Kure City Area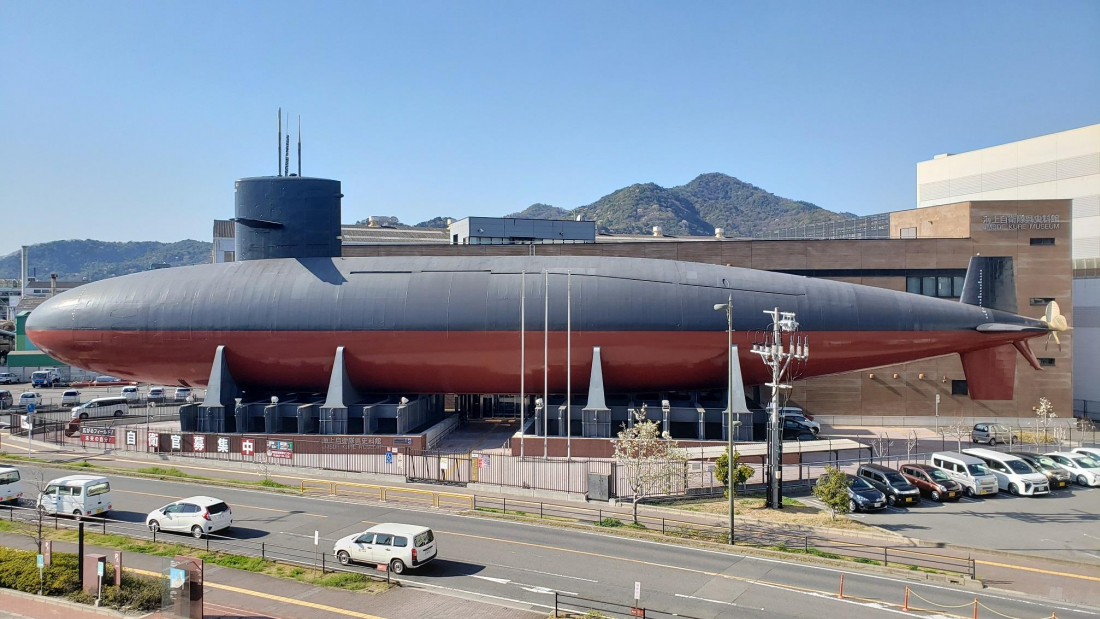 Kure is said to be blessed with a great natural harbor, and was once a stronghold for a band of the area's historic Murakami Suigun pirates, but since the Meiji period (1868-1912), the area has become a base for the Imperial Navy and the JMSDF (Japanese Maritime Self-Defense Forces). In the pre-war days, battleships like the Yamato, the world's largest, were built at Kure Naval Arsenal, and Kure was known as the largest naval port in The East, and the largest arsenal in Japan. During the final days of fighting in the Pacific theater, though, Kure Naval Port was the site of an American air raid, taking major damages.
In the last ten years, Kure's many military and defense facilities have become sightseeing attractions, transformed into the Yamato Museum (Kure Maritime Museum) and the "Iron Whale Museum" (JMSDF Kure Museum). In 2016, Kure was one of four historic military bases recognized as a Japanese heritage site as part of "The Four Dynamic Coastal Cities of Yokosuka, Kure, Sasebo, and Maizuru," and in the same year the animated movie "In This Corner of the World" helped the city even gain a little recognition overseas.
② Ferry Routes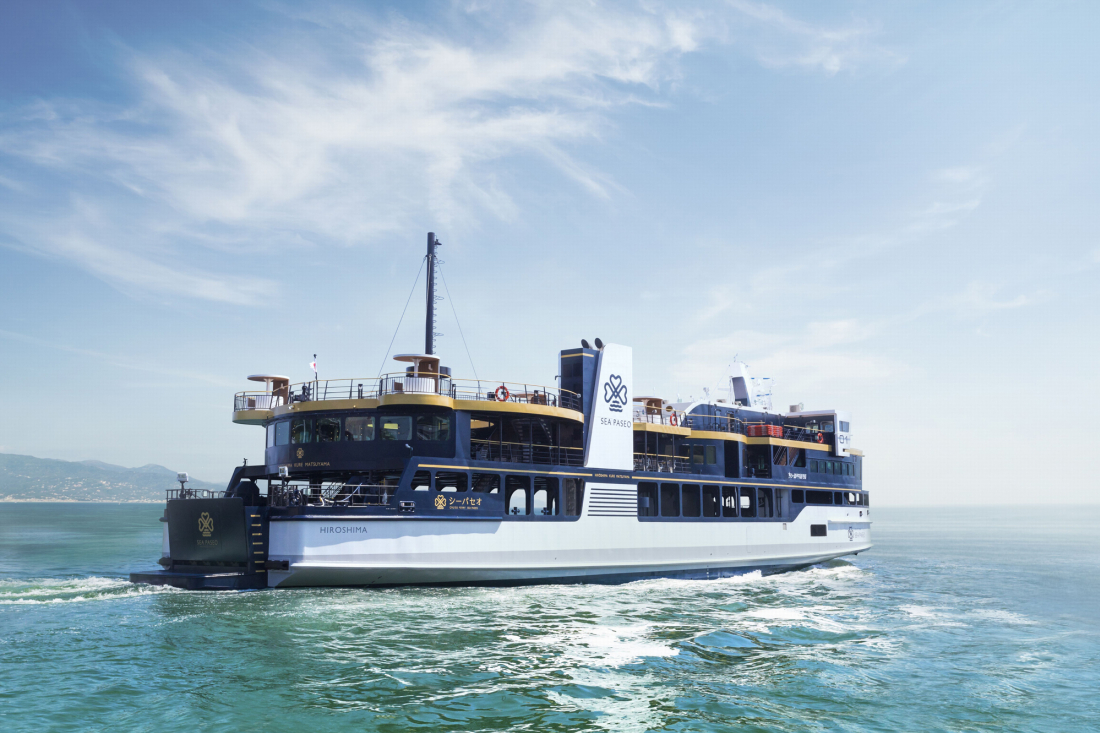 When it comes to getting around Hiroshima and Ehime (Matsuyama), we recommend hopping on a boat to get the most out of the surrounding Seto Inland Sea. These are a few of the different routes that make traveling through the area fun!
Hiroshima ~ Kure ~ Matsuyama
Departing from Hiroshima Port's Tojina Passenger Terminal, this route stops in at Kure before arriving at Matsuyama Tourist Port. Buses for Dogo Onsen leave right from the Matsuyama port! The trip lasts between 68 and 160 minutes, using either a Superjet or a ferry.
Miyajima ~ Hiroshima
You can get most of the way between these two areas by train, but you'll need to get on a ferry in the end anyway, so why not take one from the start? It's also fun to take the train to Miyajima, but take the ferry on the way back, to enjoy a different kind of scenery each way! It's about 30 minutes on a ferry, and 1,900 yen one way for adults.
Miyajima ~ Kure (Blue Line)
You can even take a ferry between Miyajima and Kure! Try a trip to Kure after sightseeing in Miyajima. Travel time is about 45 minutes, and 2,000 yen for adults.
For more detailed information, and plenty of other routes, check the Setouchi-Matsuyama Tourism Promotion Committee website!
③ Recommended Accommodations & Relaxation
Hiroshima City: Grand Prince Hotel Hiroshima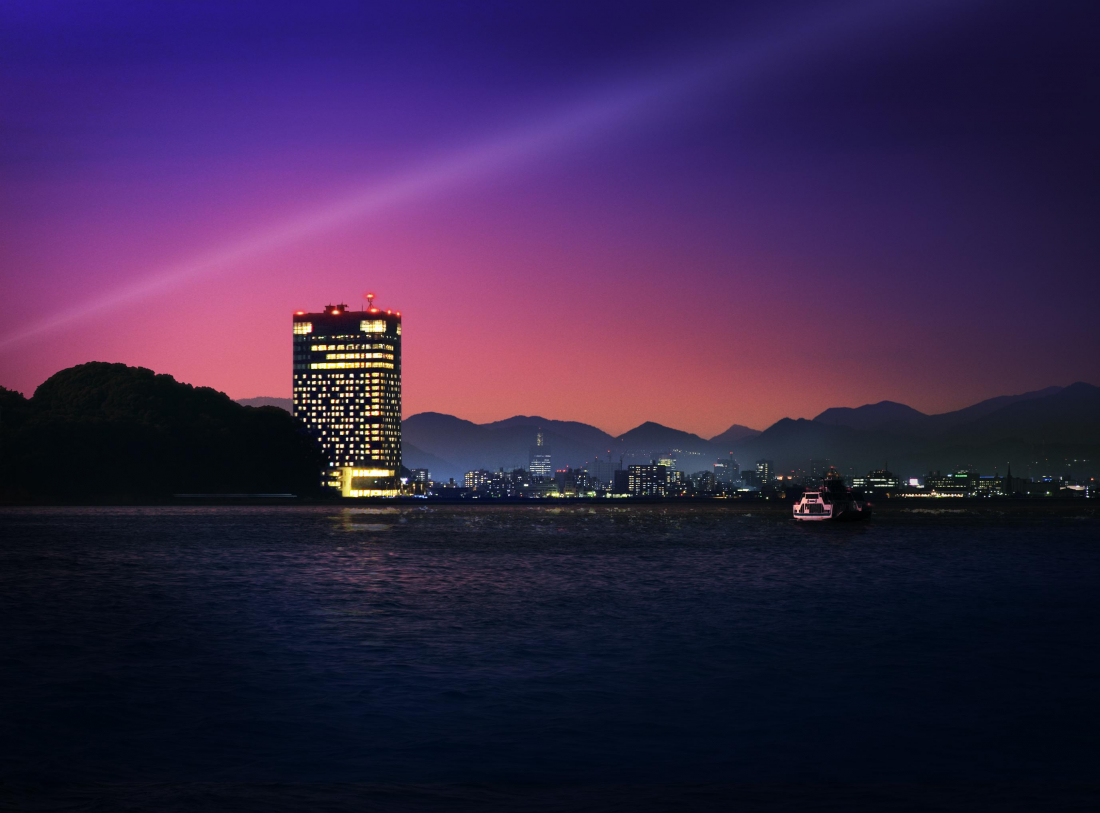 Surrounded by the Setouchi Inland Sea National Park, this hotel's location is surrounded by beautiful views, and also easily accessible. (Plus, they run a free shuttle bus from Hiroshima Station.) Ferries to Miyajima, Kure, and Matsuyama stop right in front of the hotel, making sightseeing a breeze.
Grand Prince Hotel Hiroshima (グランドプリンスホテル広島)
23-1 Motoujinamachi, Minami Ward, Hiroshima
Official Website (en)
Miyajima: Villa Hamorebi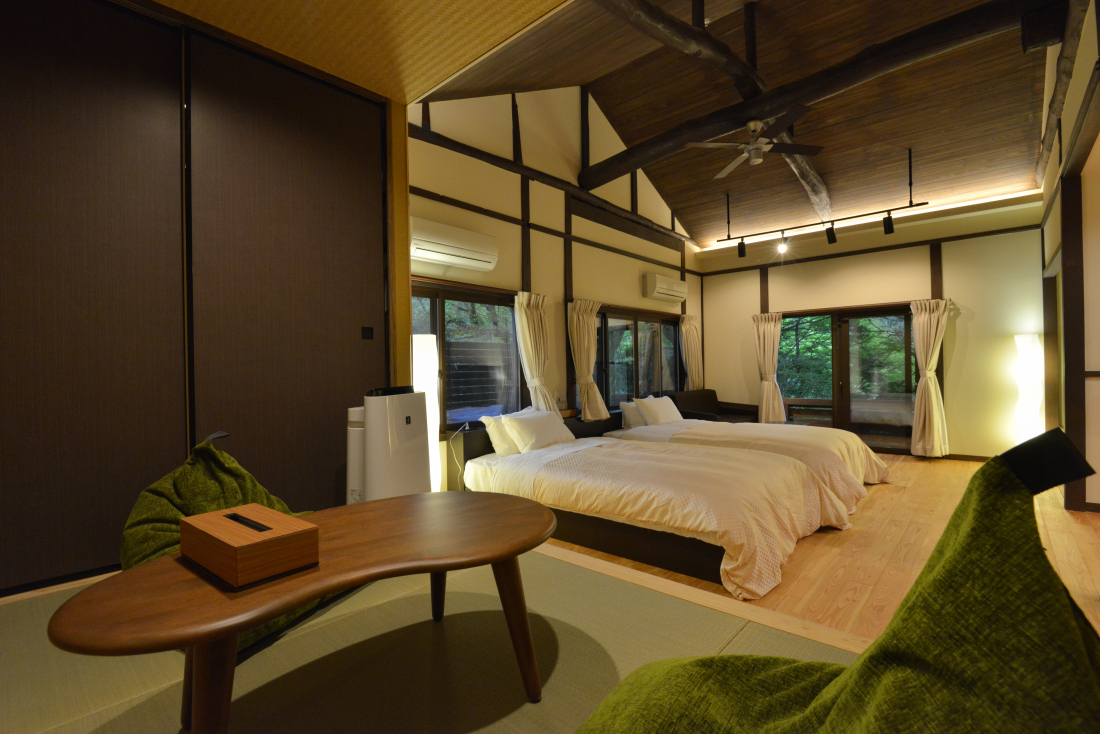 Hamorebi is renovated traditional detached house, transformed into modern accommodations while maintaining the beautiful old wooden beams. The house is designed to accommodate just one party every night, in a comfortable space made for relaxation. Surrounded by quiet woods, with cherry blossoms in the spring and koyo in the fall, guests can enjoy the dappled light coming in through the leaves (which the guesthouse is named for) through the wide windows or on the wooden deck. The villa even has an outdoor bath, perfect for enjoying the natural scenery while soaking away in the hot water.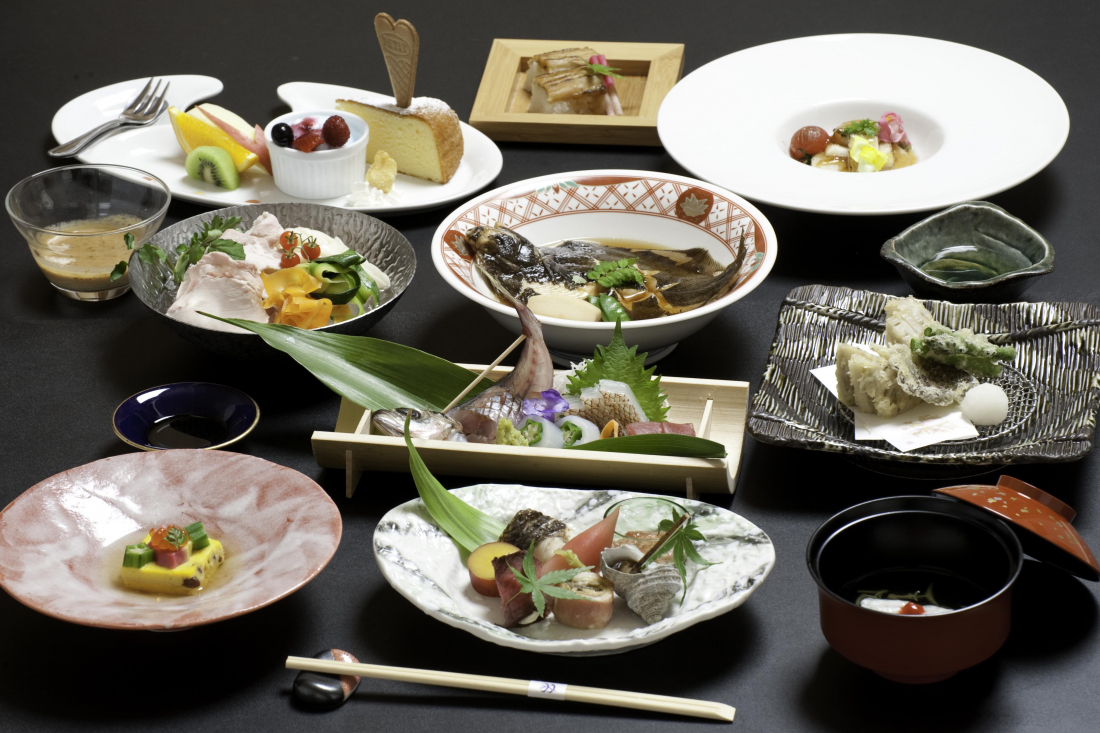 Multi-course meals of seasonal Setouchi ingredients are available too!
Villa Hamorebi (水羽荘別邸葉もれび)
49 Miyajimacho, Hatsukaichi, Hiroshima
Official Website (en)
Matsuyama: Dogo Onsen Annex Asuka-no-Yu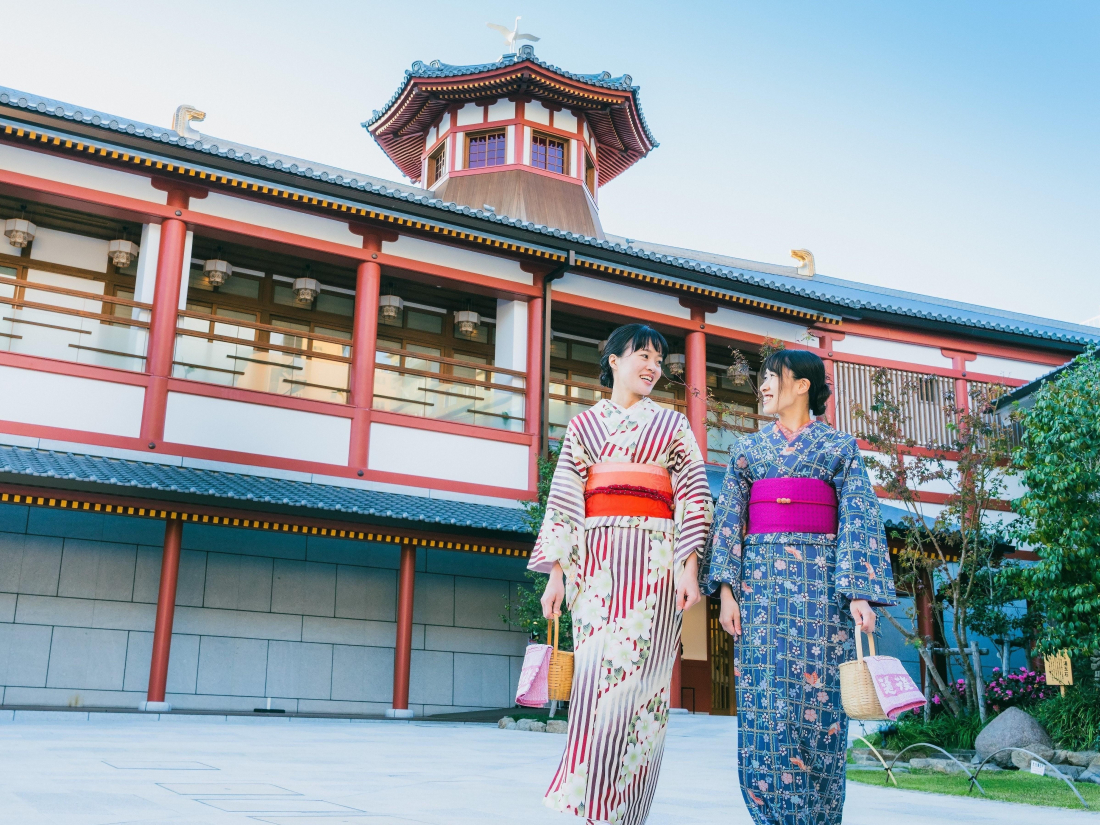 This bathhouse is not only built in the style of the Asuka period, but the interior is decorated with traditional Ehime artisan crafts and custom-made art. After soaking in the onsen, guests can head to the second-floor lounge for tea, snacks, and relaxation.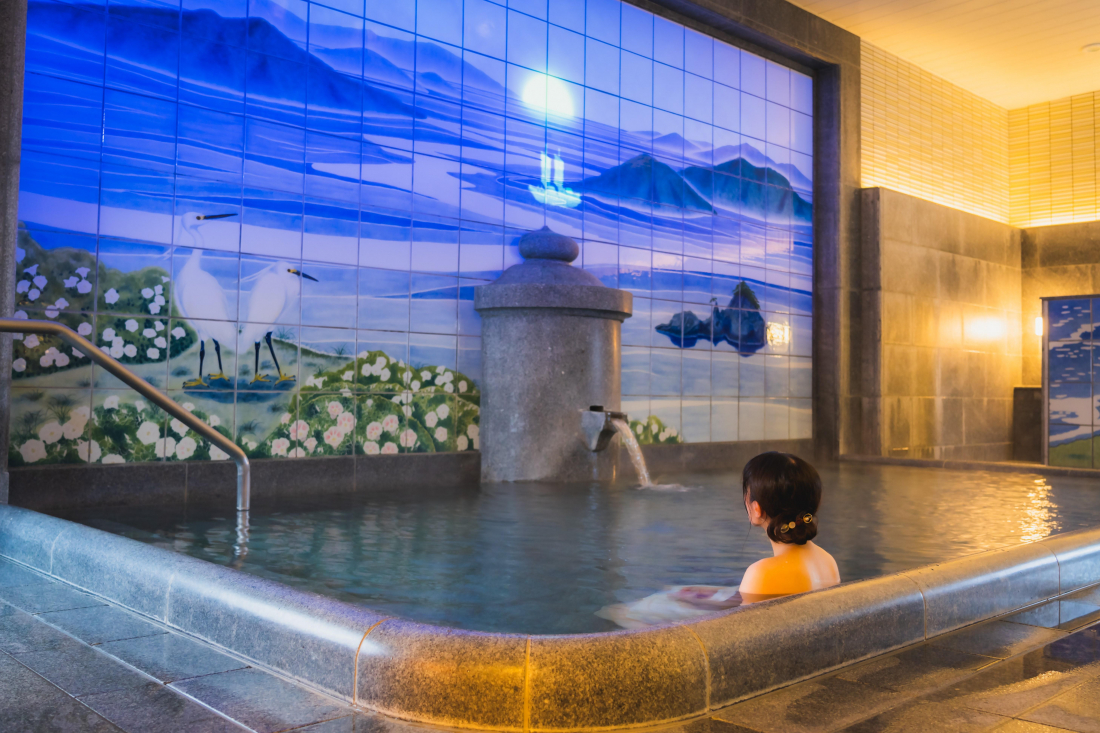 Dogo Onsen Annex Asuka-no-Yu (道後温泉別館 飛鳥乃湯泉)
19-22 Dogoyunomachi, Matsuyama, Ehime
Hours: 6:00 – 23:00
Official Website (en)
④ Dining & A Little Extra Sightseeing!
Exploring Onomichi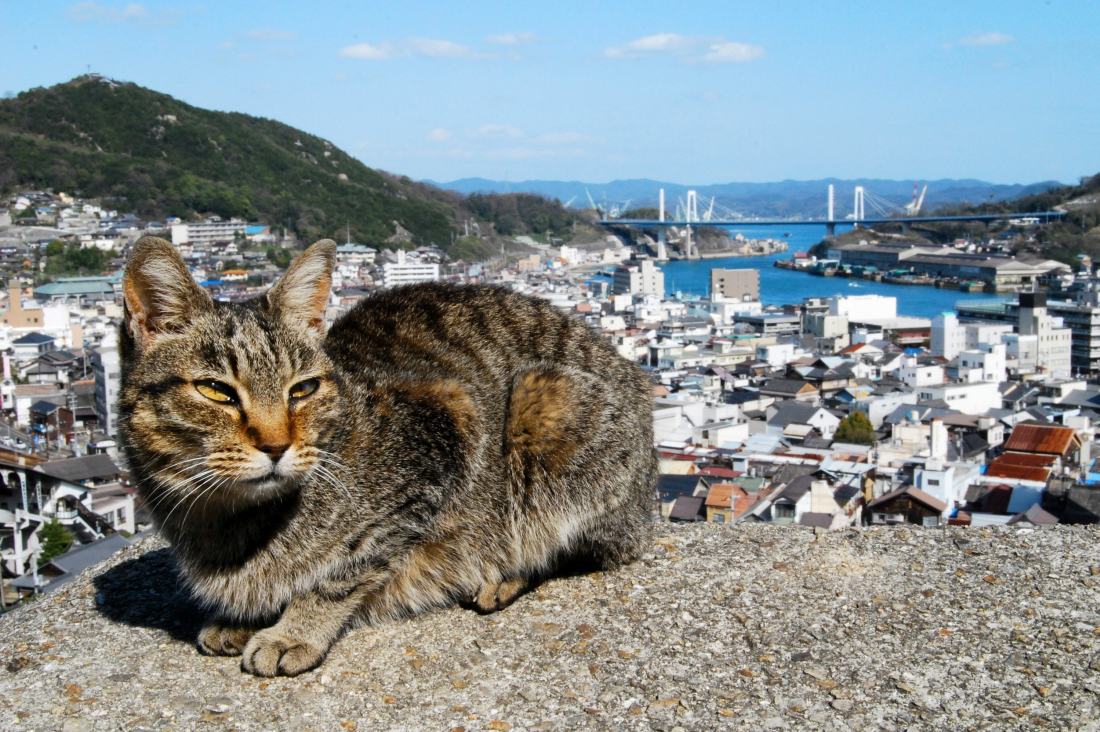 A city of hills and cats, Onomichi is a port town, but has earned the nickname "A City of Hills" by being surrounded by hills and valleys. Cozy cafes and bakeries are found tucked in among the houses lined up along the city's strikingly steep hills, perfect for the curious traveler who loves to explore new places. One point of pride for Onomichi residents is the amazing view you're rewarded with when you climb your way up the steep slopes, with the waters and little islands of the Seto Inland Sea spreading out before you.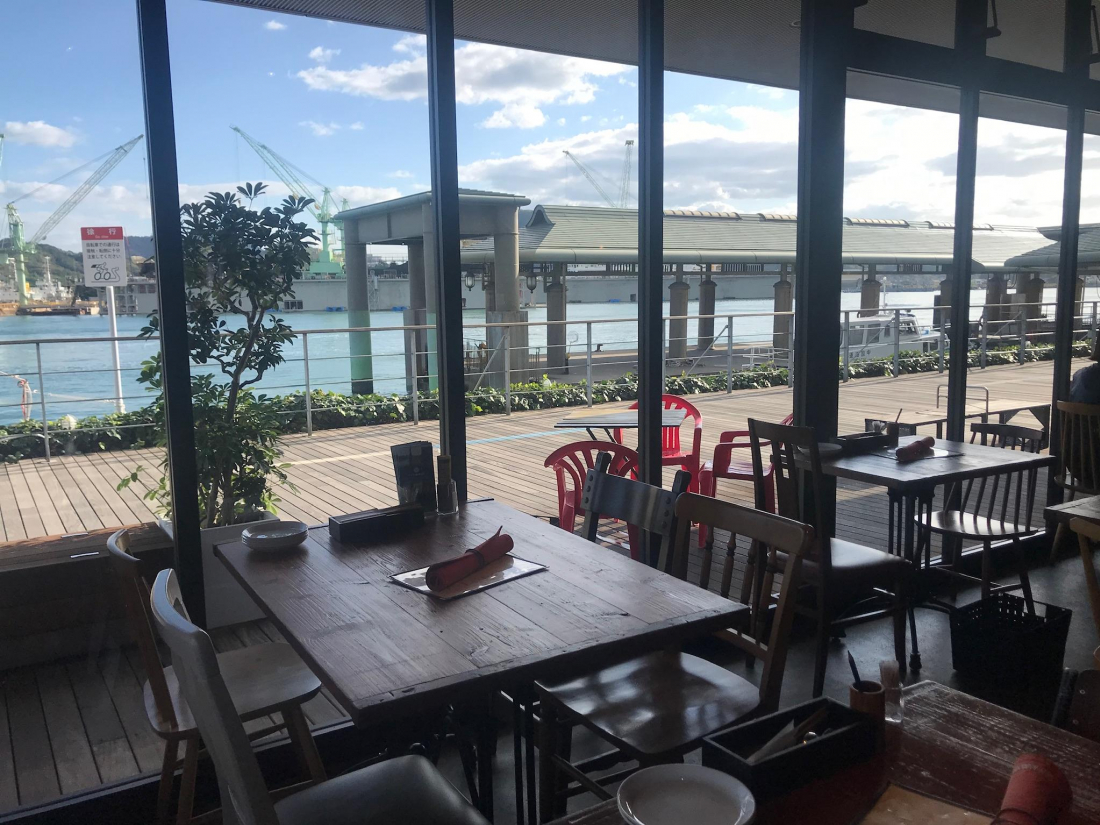 It's not just cute cafes and bread, though, when you visit Onomichi, you've got to try Onomichi ramen―and maybe some more oysters. For a meal conveniently accessible from Onomichi Station, Onomichi Wharf offers a great view of the water from inside the restaurant, where you can eat fresh Japanese-caught raw oysters throughout the year, just part of a menu perfect for locavores.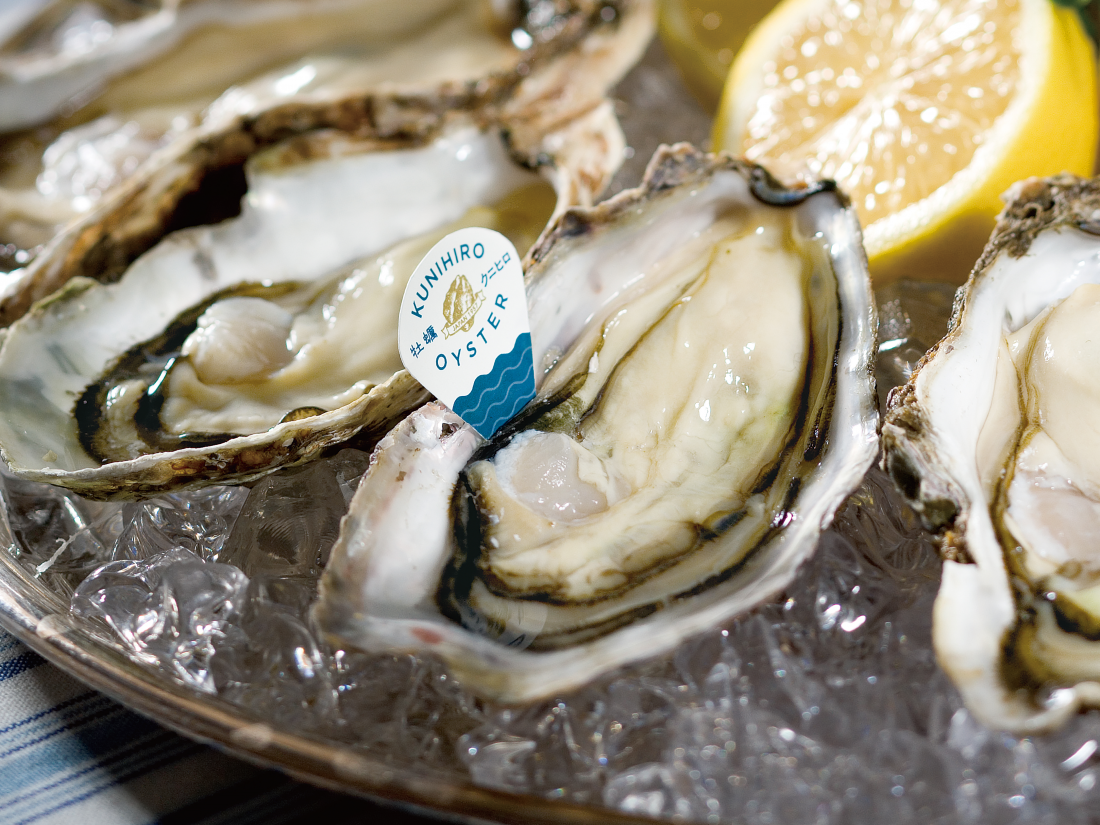 Onomichi Wharf (尾道WHARF)
9-1 Higashigoshocho, Onomichi, Hiroshima
Hours: 11:30 – 15:00 (L.O. 14:30) | 17:30 – 22:00 (L.O. 21:00)
 11:30 – 22:00 (L.O. 21:00) Weekends & Holidays
Official Website (jp)
Aeon Mall Hiroshima Fuchu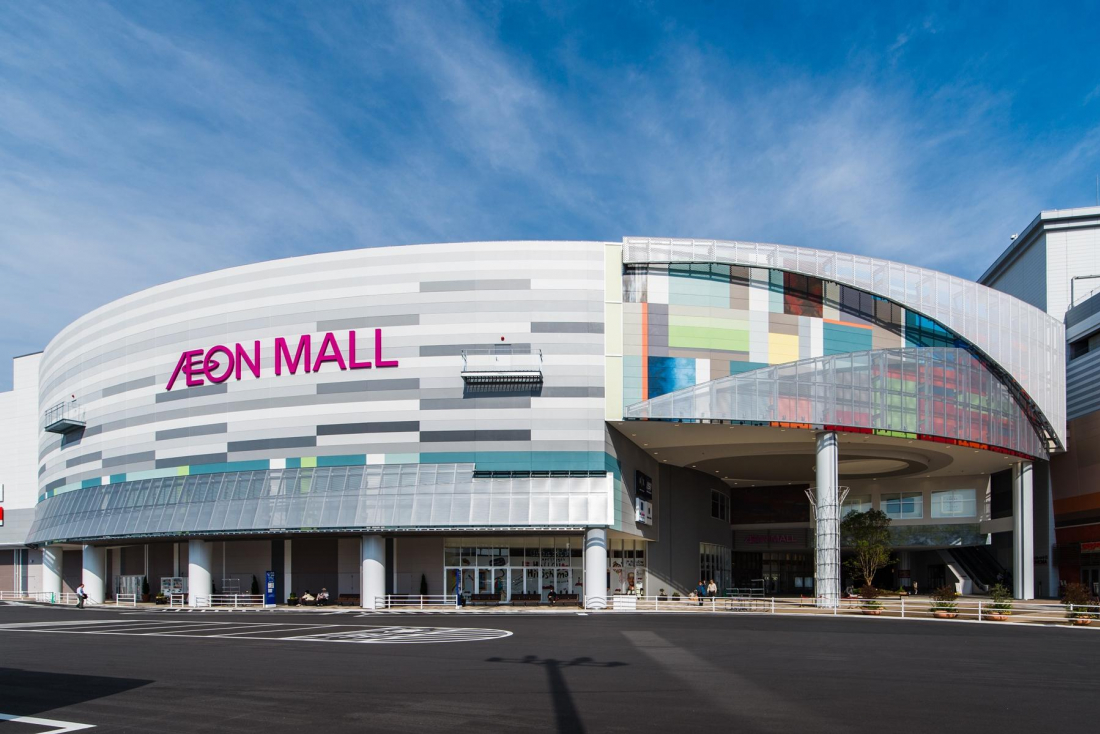 Looking to do some serious shopping while in Hiroshima? Why not head to Aeon Mall? If you're a fan of Japanese malls, you've probably heard of Aeon Malls, and Aeon Mall Hiroshima is packed with 280 different shops selling clothes, books, and just about everything else. Plus, there's a shuttle bus that leaves from the JR Hiroshima Station Shinkansen Exit, in front of the Sheraton Hotel.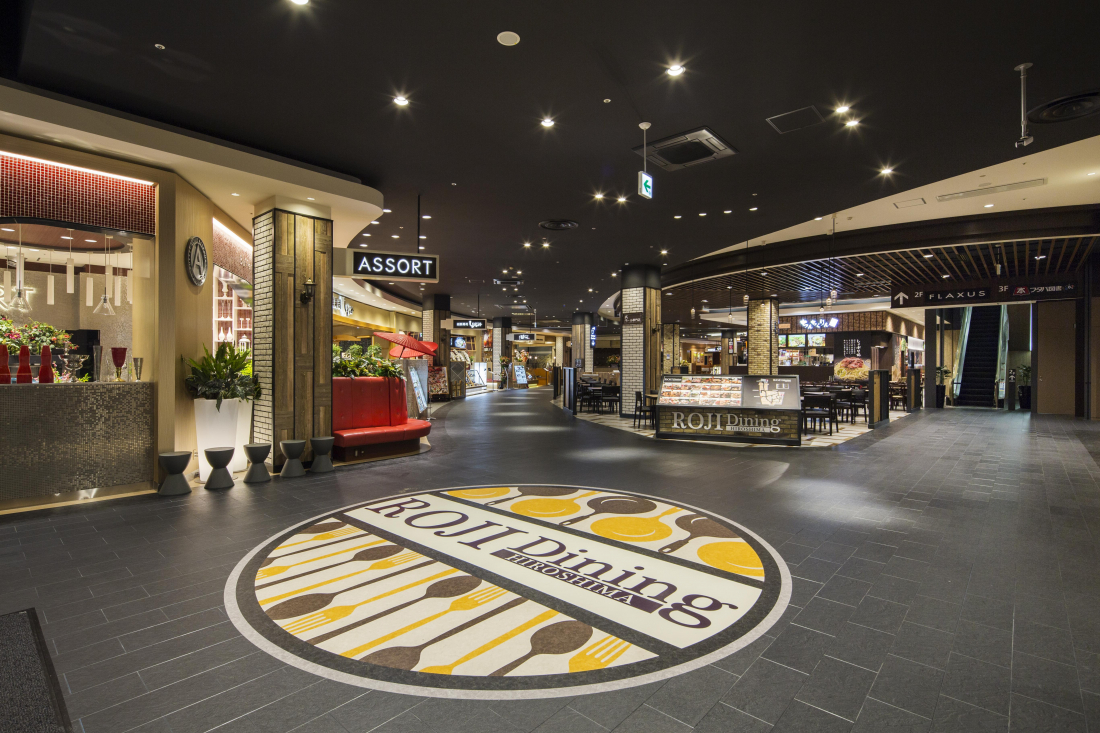 Feeling hungry? The mall's first-floor Roji Dining is the biggest mall restaurant area in the region, with food of all kinds.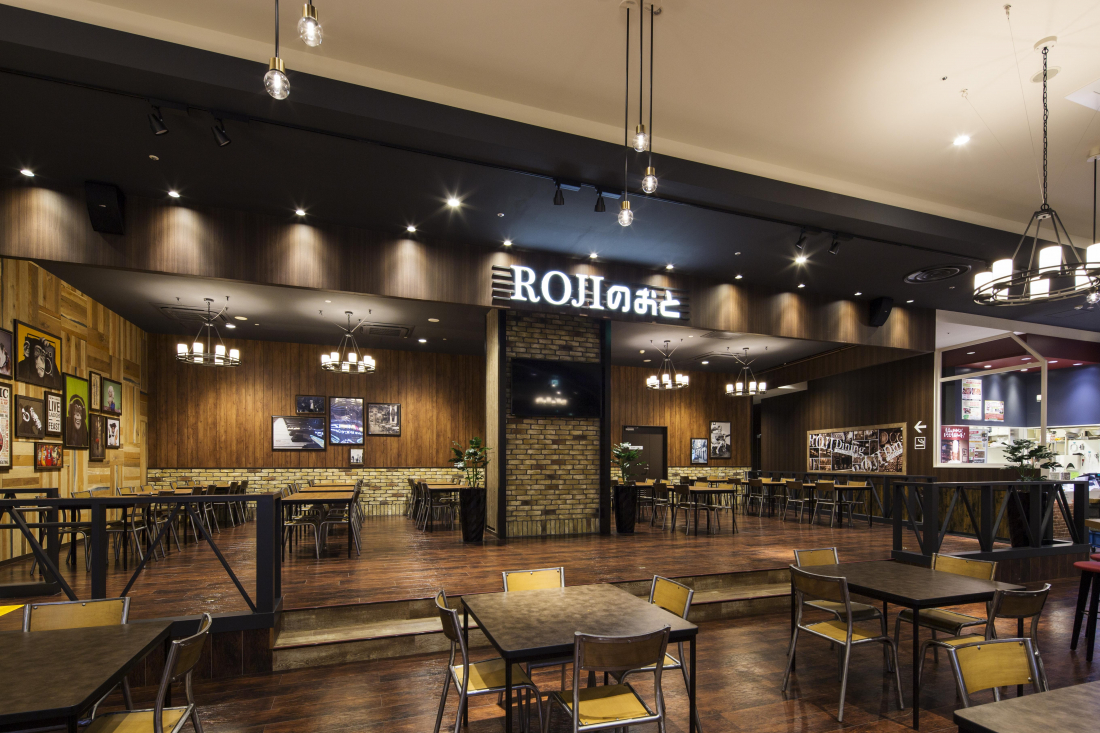 Between all the shopping and eating, half a day will just fly by at Aeon Mall!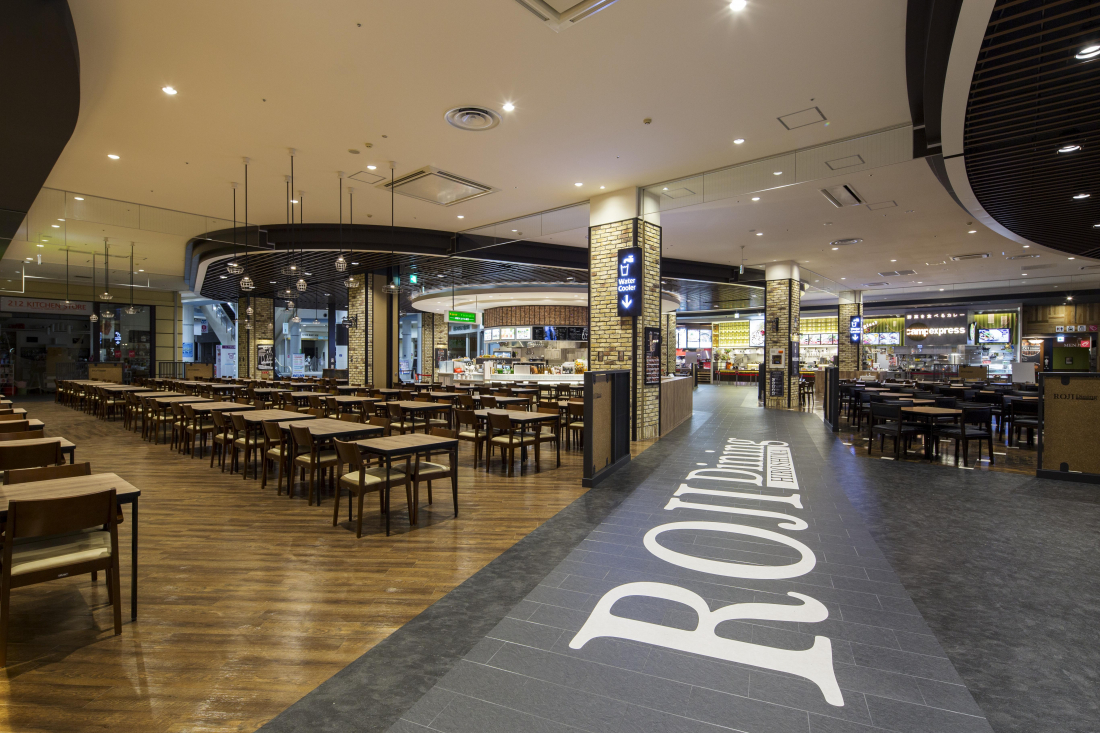 Aeon Mall Hiroshima Fuchu (イオンモール広島府中)
2-1-1 Osu, Fuchu, Aki District, Hiroshima
*Hours vary by area.
Official Website (jp)
For a Trip Around the Seto Inland Sea, Ferries are Fun, and They're Convenient!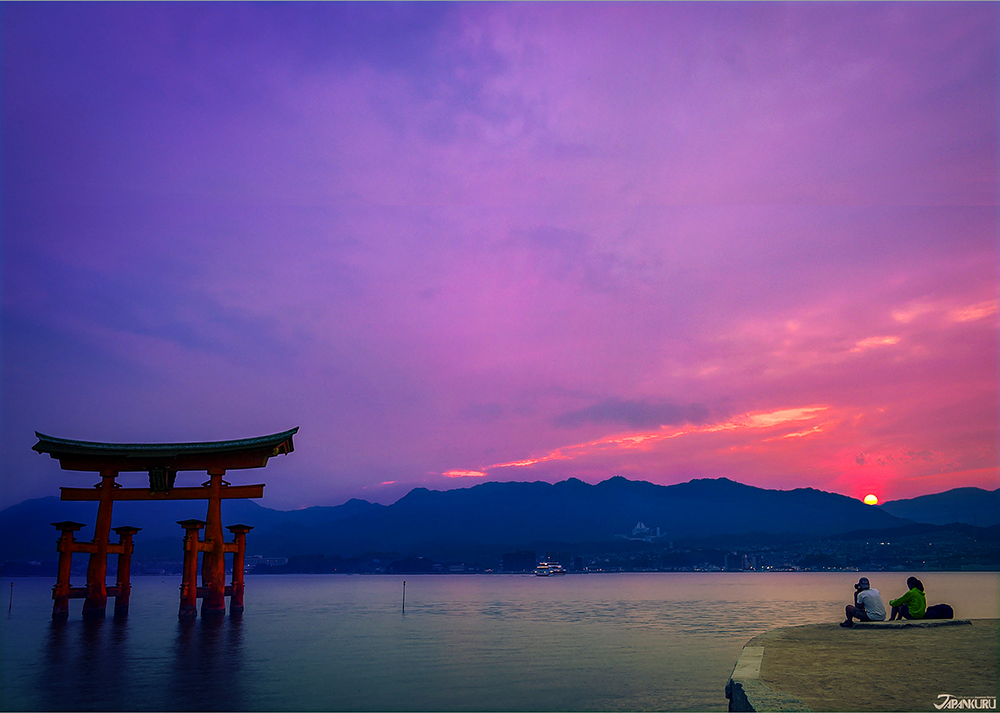 If you're heading to the Seto Inland Sea, boats aren't just handy transportation, they're a part of the fun. There's no better way to get the most out of the ocean atmosphere than to travel right on the water, so next time you're in Japan, give it a try!
Source: JAPANKURU