Sendai Street Food – Delicious Kamaboko Fishcake Delicacies in Miyagi Prefecture
Fishcakes fried and grilled―this is what you should try next time you visit Sendai.
Trying Sendai Kamaboko
Kamaboko (蒲鉾) are Japanese fish cakes, and they're found all over the country, often gracing bowls of ramen in thin slices or even finding their way into sushi rolls in the form of fake crab. But in Miyagi Prefecture, kamaboko are a local specialty, the fishcakes becoming a dish all unto themselves.
Most frequently served grilled, these Miyagi kamaboko can be purchased pre-cooked, but this time I wanted to do it for myself! So I headed to Sendai to find Abe Kamaboko-ten, a restaurant specializing in kamaboko, where you can grill them to perfection all by yourself.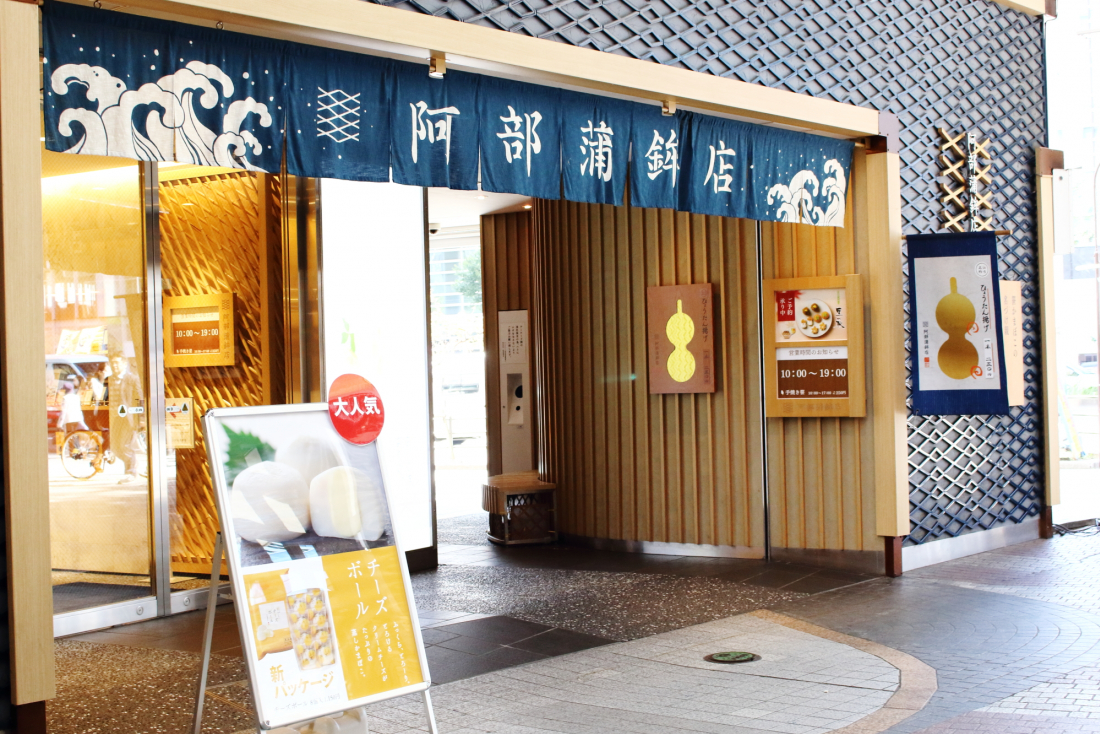 Located on a bustling Sendai shopping street, Abe Kamaboko-ten is about an eight-minute walk from Sendai Station, the city's major transportation hub. With the cheerful curtains hanging from the doorway and a decorated facade, it's easy to recognize.
Abe Kamaboko-ten (阿部蒲鉾店)
2-3-18 Central, Aoba Ward, Sendai, Miyagi
10:00 – 19:00
Official Website (jp)
Let's Get Grilling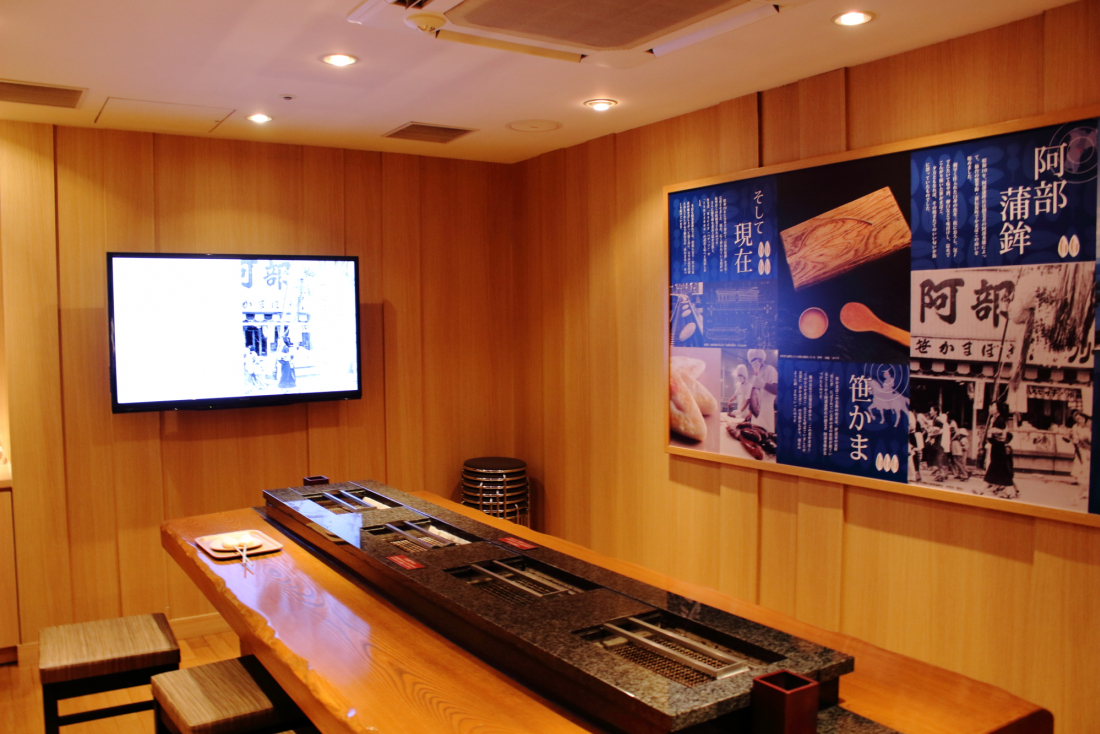 The tables with grills are found in the store's basement, and after paying for your kamaboko at the counter, staff will take you downstairs to start cooking. Each fishcake costs about 250 yen.

The specialty kamaboko in Miyagi are called sasa-kamaboko (笹かまぼこ), which means bamboo fishcakes, and each kamaboko is shaped like a bamboo leaf. I bought two, and tried my hand at grilling them myself.

Getting them browned just the right amount was kind of a challenge―I wanted them toasty, but not burnt! When I asked a staff member, they said that the kamaboko on the right (above) is perfectly cooked, according to tradition. But it seems like you're free to cook them as much or as little as you want! The fish is already cooked when it's made into a cake, so eating them even before they're grilled isn't a problem. Feel free to grill them to perfection, however much that is.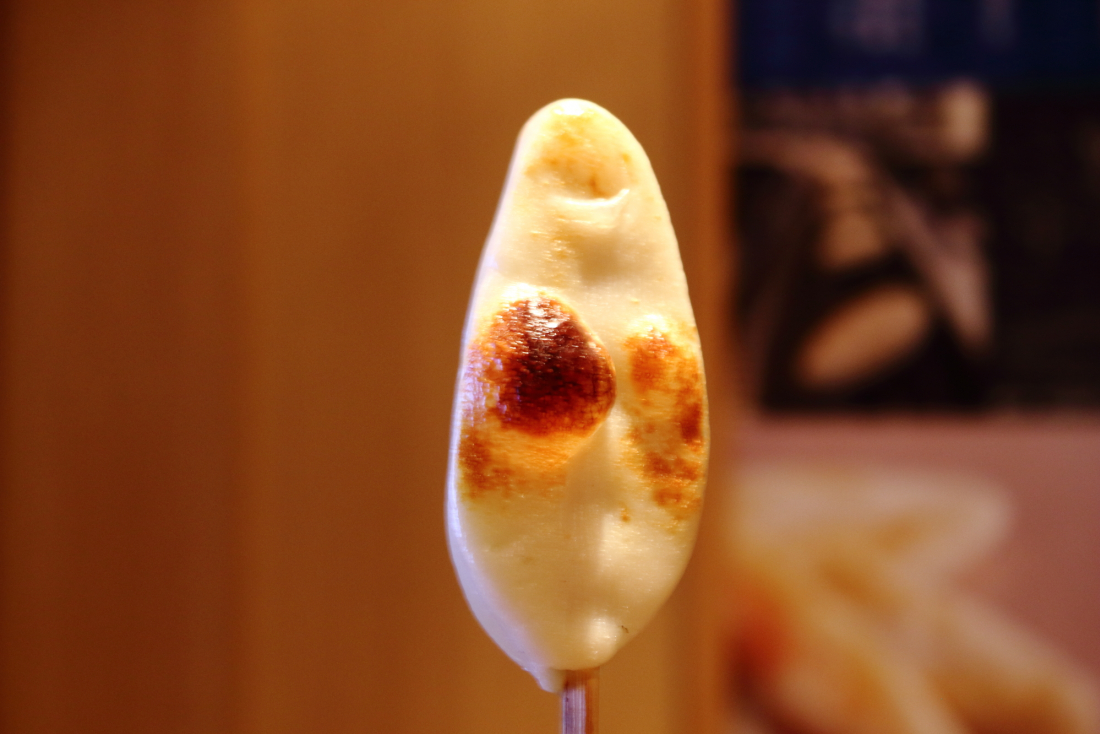 Toasty-brown and ready to eat! If you've never had kamaboko, they're made with very mild white fish, giving them a simple savory flavor, and have a firm, smooth texture. They're pretty easy to enjoy, even if you're not much of a fish person, a bit like frozen fish sticks overseas. Toasting them yourself just adds to the fun!
Another Sendai Kamaboko Treat: Hyotan-age
In addition to the standard sasa-kamaboko, there's another popular way to eat fishcakes in Sendai, called "hyotan-age" (ひょうたん揚げ). If you speak some Japanese, you might be confused, because hyotan is a kind of gourd or squash. But there's no hyotan in hyotan-age! The name comes from the shape of this tasty street food: hyotan-age is made by battering and deep-frying balls of kamaboko on a stick, and the figure-eight shape resembles the hyotan gourd.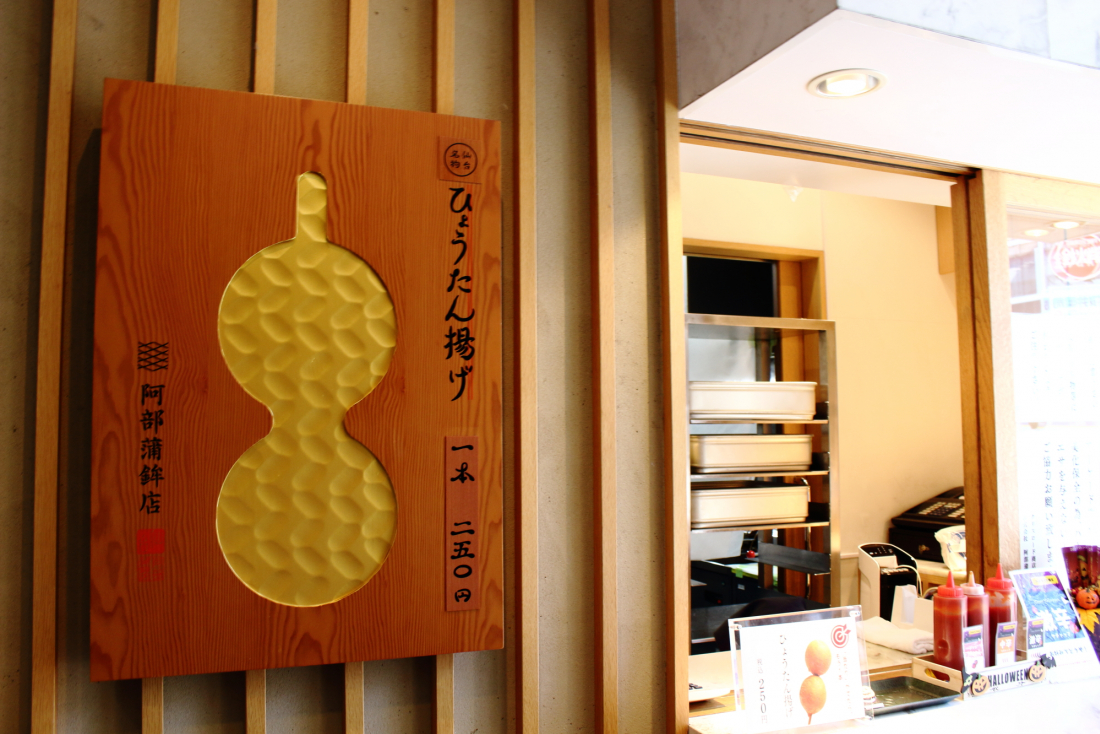 It's pretty uncommon to see people eating while they walk down the street in Japan, in most cases, but some street food is so delicious it remains popular! You can get your hyotan-age from a window in the Abe Kamaboko-ten storefront, about 240 yen per stick.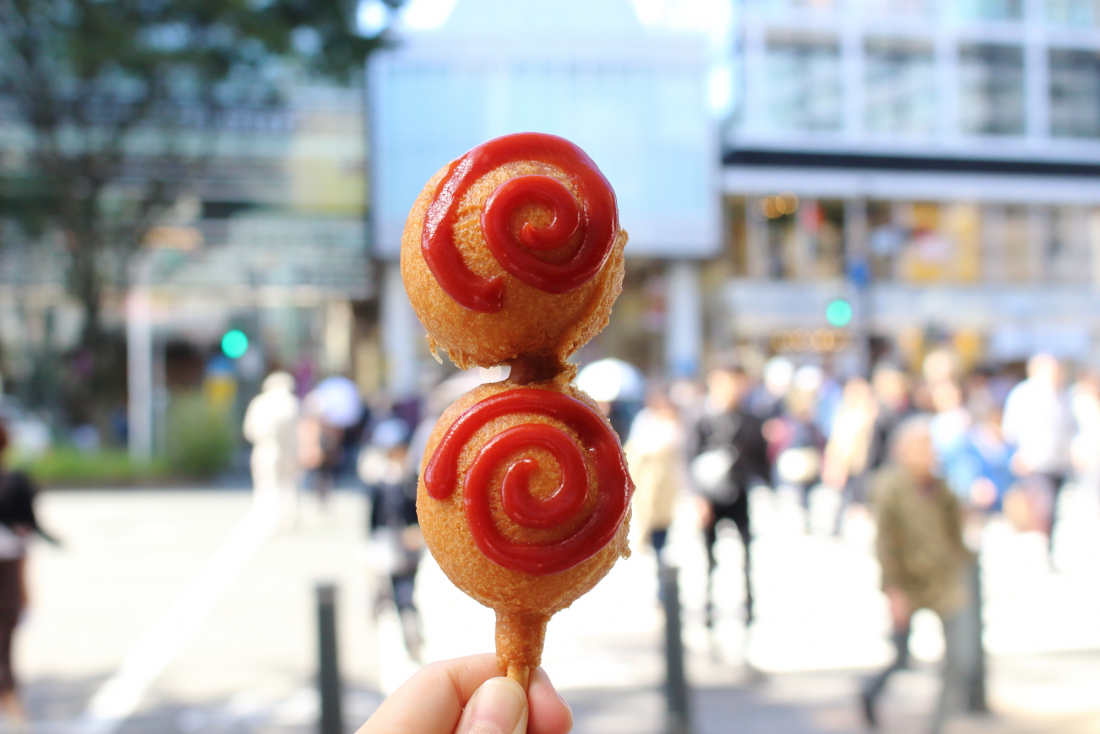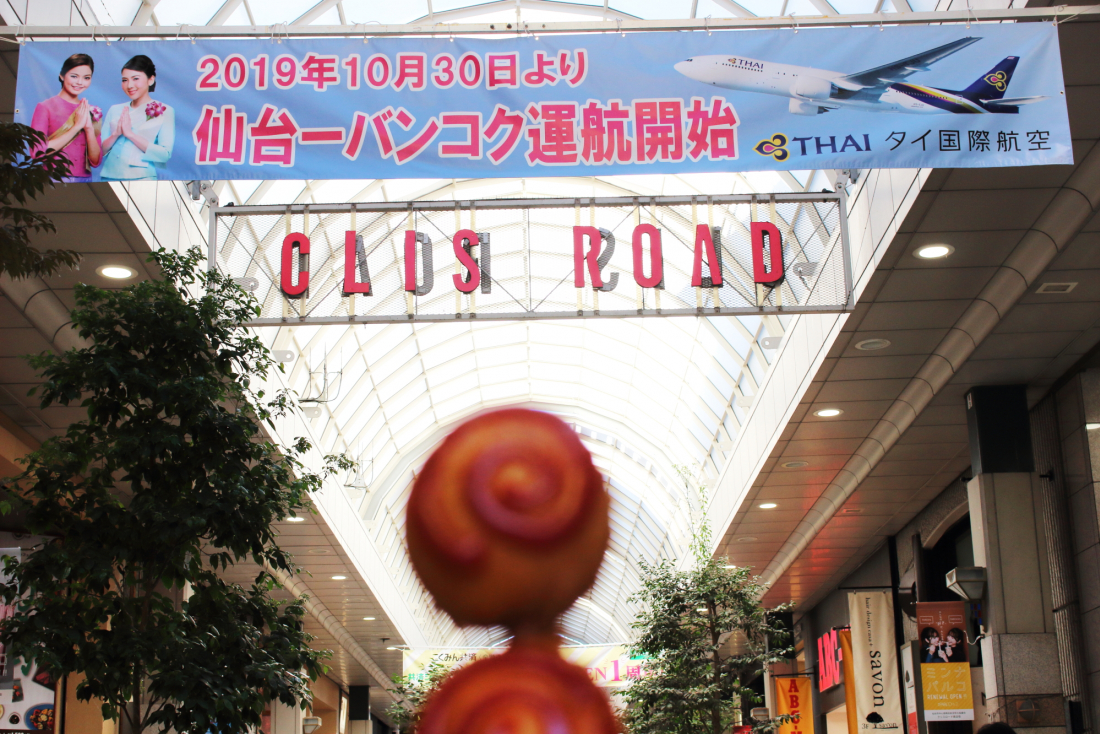 With cute spirals of ketchup, hyotan-age is pretty cute, making it ripe for insta-bae photos and general bragging on social media.
Bring Kamaboko Home With You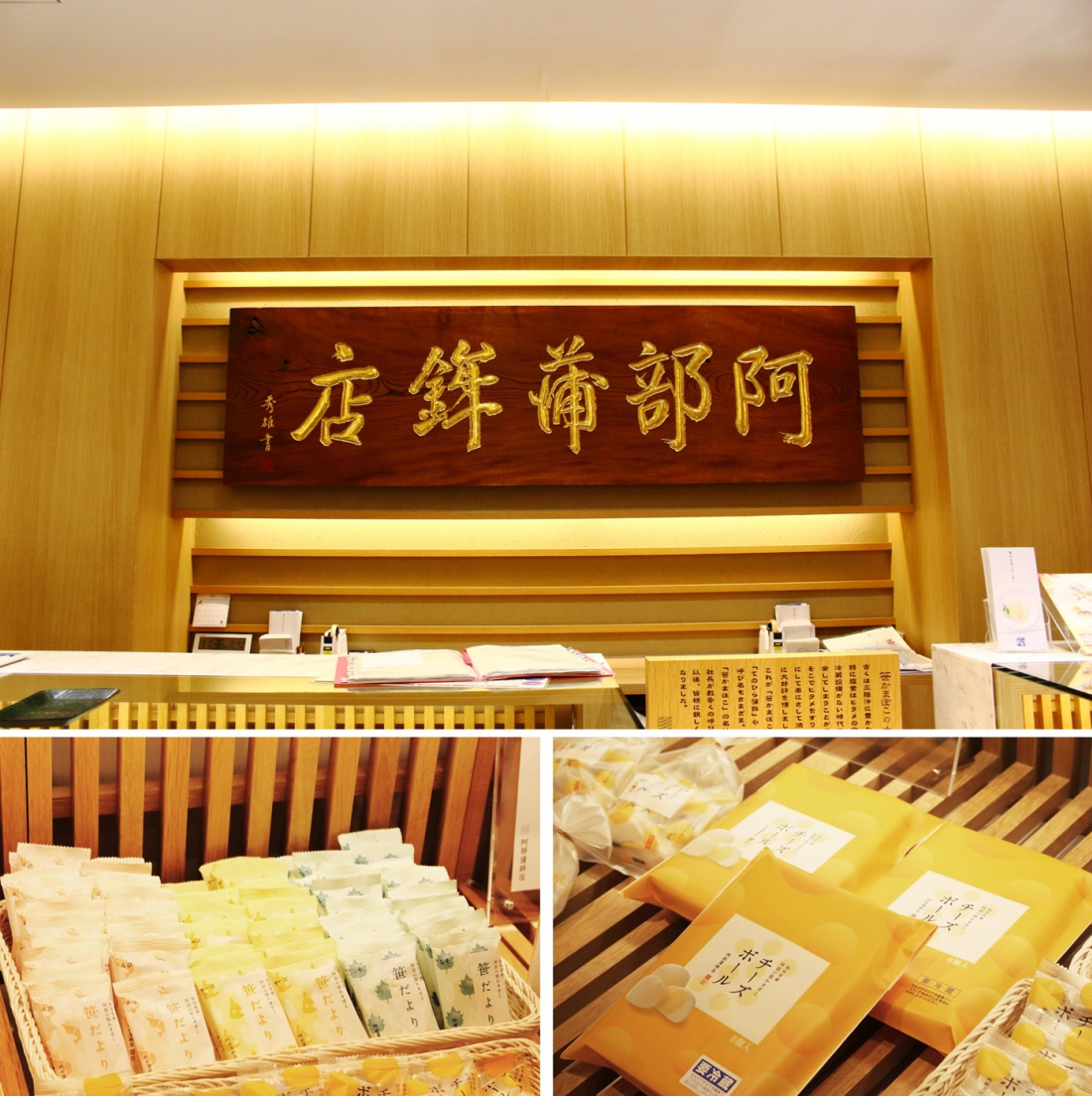 I went to Abe Kamaboko-ten to grill my own kamaboko on the premises, but on the ground floor they sell a wide variety of kamaboko products in all shapes and sizes.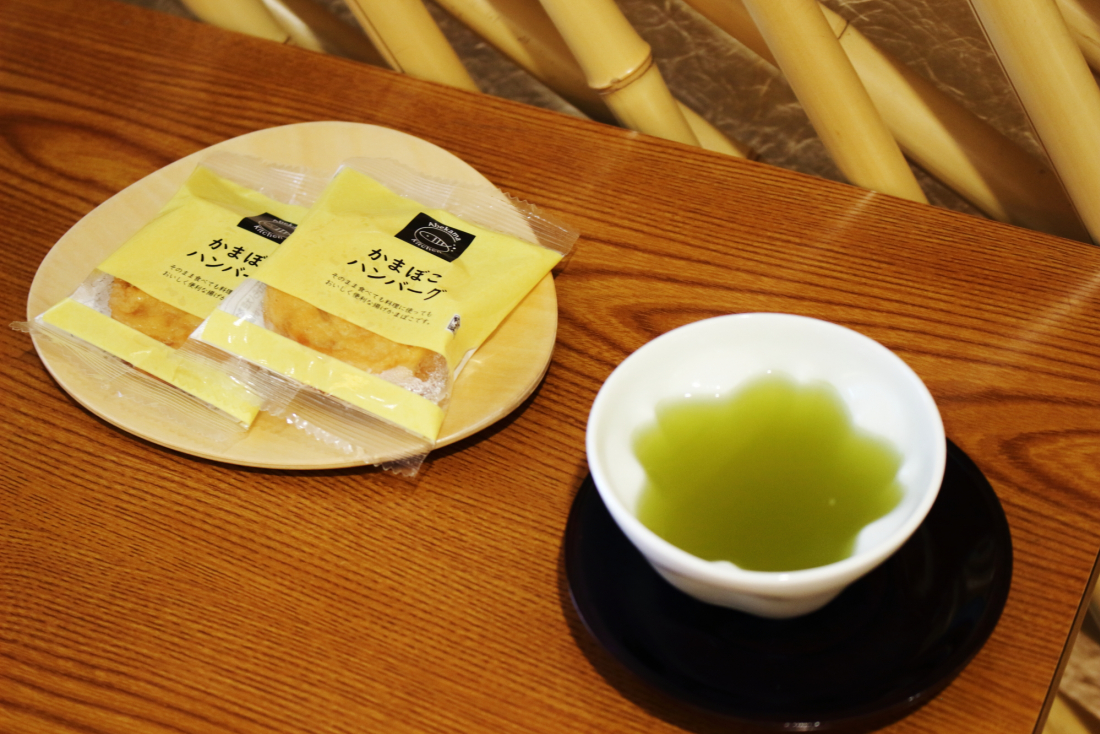 You can take the packaged kamaboko home, or you can eat it right at the shop. They'll even give you a cup of tea!
Can You Really Bring Kamaboko All the Way Home?
That depends! As food products made with fish, different countries have different regulations for importing kamaboko, and additionally, the fishcakes need to be kept chilled so they don't spoil! But it turns out that there are no rules against bringing them into Taiwan, and since it's a fairly short trip, you can actually put the kamaboko into a small cooler with ice packs to bring back. If you're heading somewhere not too far away, they make a fun souvenir to share with people back home! If you are traveling to somewhere farther away, like the US, you might want to find a non-perishable souvenir instead.
*If you have any doubts or questions about the legality of importing kamaboko, I recommend you proactively ask at the customs office to be safe.
For more kamaboko pictures to whet your appetite, follow Abe Kamaboko-ten's official instagram, below! and for more info and updates from Japan, don't forget to follow Japankuru on twitter, instagram, and facebook!
Source: JAPANKURU