What and Where to Eat at the Ghibli Park Grand Warehouse
Snacks, sweets, and meals at Ghibli Park in Nagoya!
Foodie Finds at Ghibli Park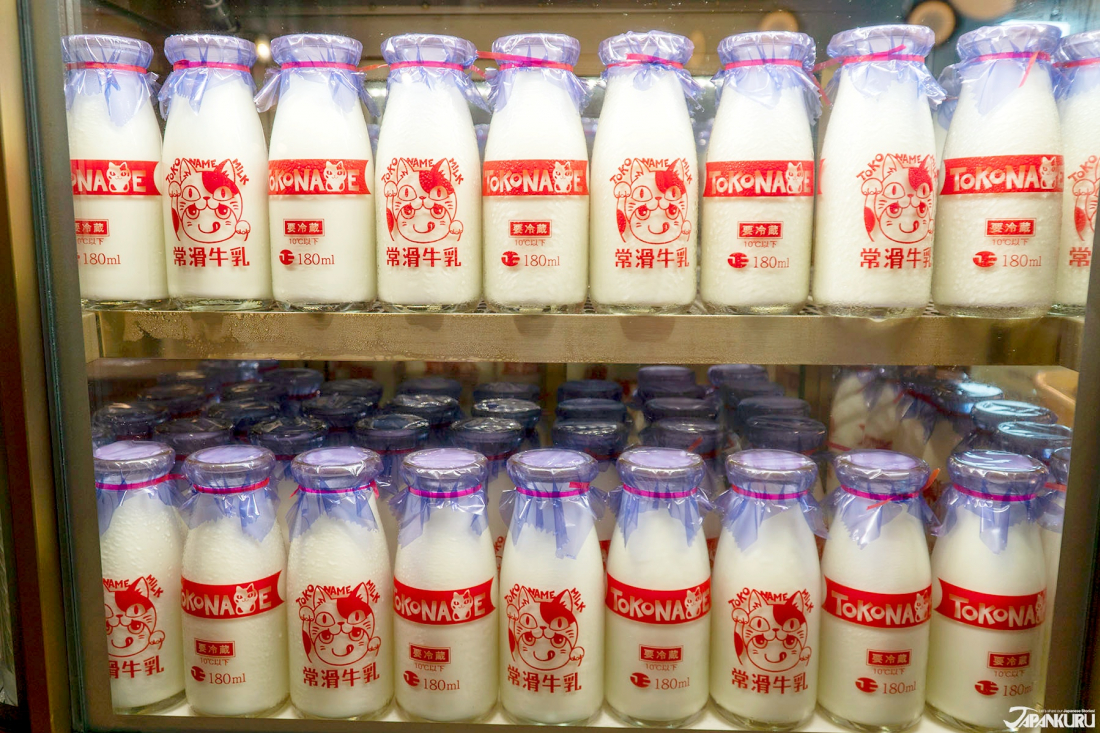 Food is an important part of the world of Ghibli, from the giant steaming platters of the Spirited Away bathhouse to the casual ramen whipped up in minutes for Ponyo, so when Studio Ghibli announced the construction of their new theme park back in 2019, fans of the beloved anime films were waiting with bated breath to find out all about the park's food. With the Ghibli Park finally open, foodies will be happy to hear that not only does Ghibli's Grand Warehouse (the main area of Ghibli Park) have an entire exhibition dedicated to Ghibli food, but also a selection of snacks, sweets, and savory eats scattered throughout a variety of eateries. Read more to find out just what to eat, and where to find it, at Ghibli Park's Grand Warehouse!
Red Bean & Fluffy Cake at Siberi❆An Milk Stand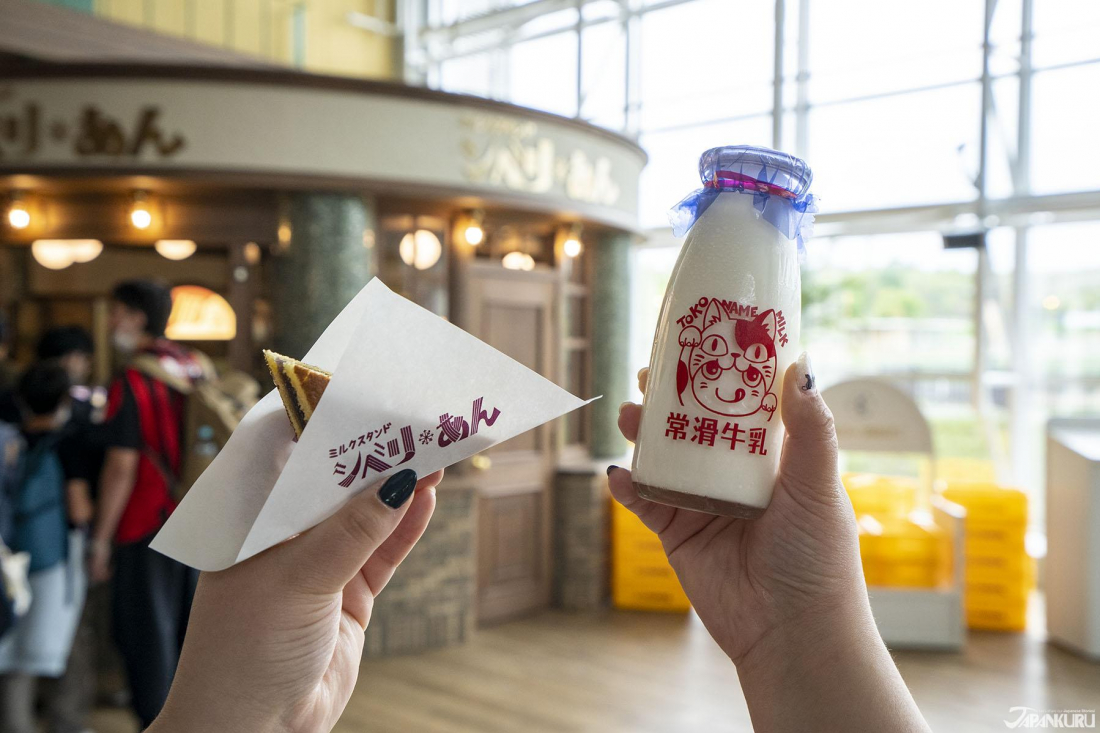 To start your trip to Ghibli Park with one of the most unique treats on offer, make a beeline straight to the Siberi❆An Milk Stand! This little kiosk has a menu of just a few items: retro Japanese cakes inspired by the red bean sweets eaten in Miyazaki's historical drama The Wind Rises, and a small selection of drinks. Of course this milk stand does indeed sell fresh milk in convenient single-serving containers, but the real treat is the actual bottles the milk comes in, shaped like a retro Japanese glass milk bottle and emblazoned with the Ghibli Park original cat princess logo. Everything is made to call to mind the old-fashioned charm of Japan in decades past.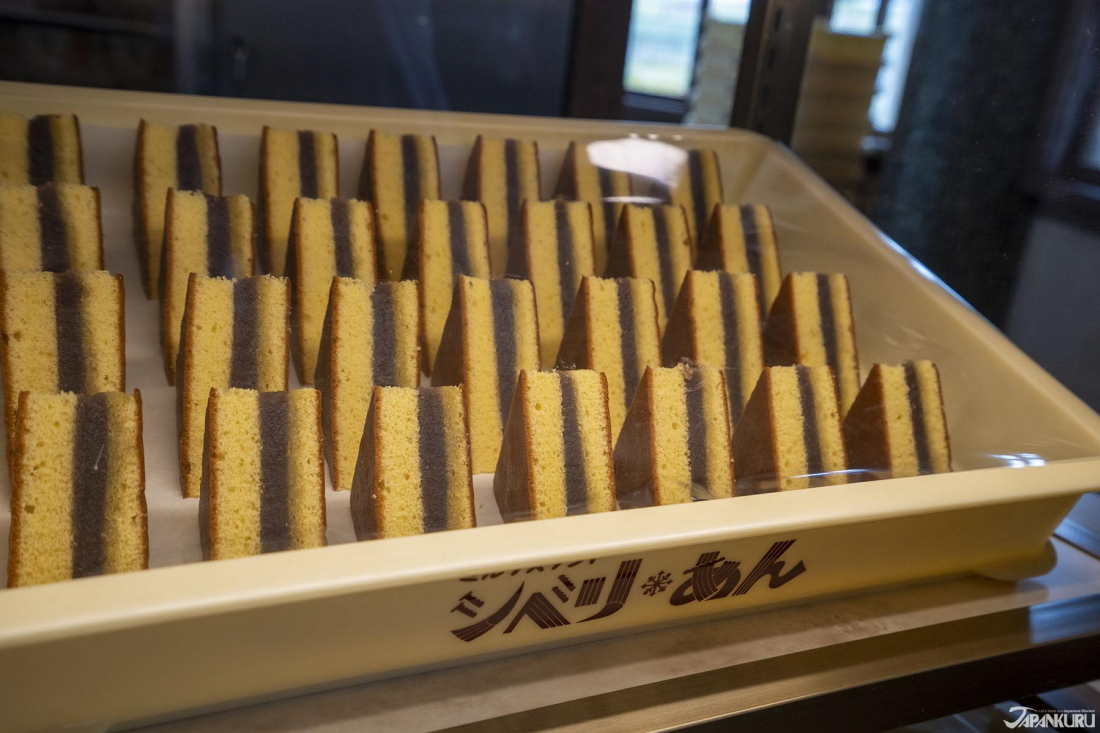 But the main attraction at this food counter is called a "Siberia," and it's a confection that really rose to popularity in the early part of Japan's Showa period (1926-1989). These little treats are made of sweet red bean jam (anko/餡子) sandwiched between two thin layers of light and fluffy castella cake (カステラ, a Japanese recipe inspired by Portuguese sweets), and cut into clean triangles prior to serving. The name "Siberia" allegedly comes from sellers in the days before refrigeration, who wanted to promote the cake as chilled and refreshing. The Japankuru team didn't find it particularly cold, but it does make for a great refreshment! The Siberia at Siberi❆An comes in two varieties, filled with either smooth red bean paste or chunky, so you can choose exactly which kind of texture you're looking for.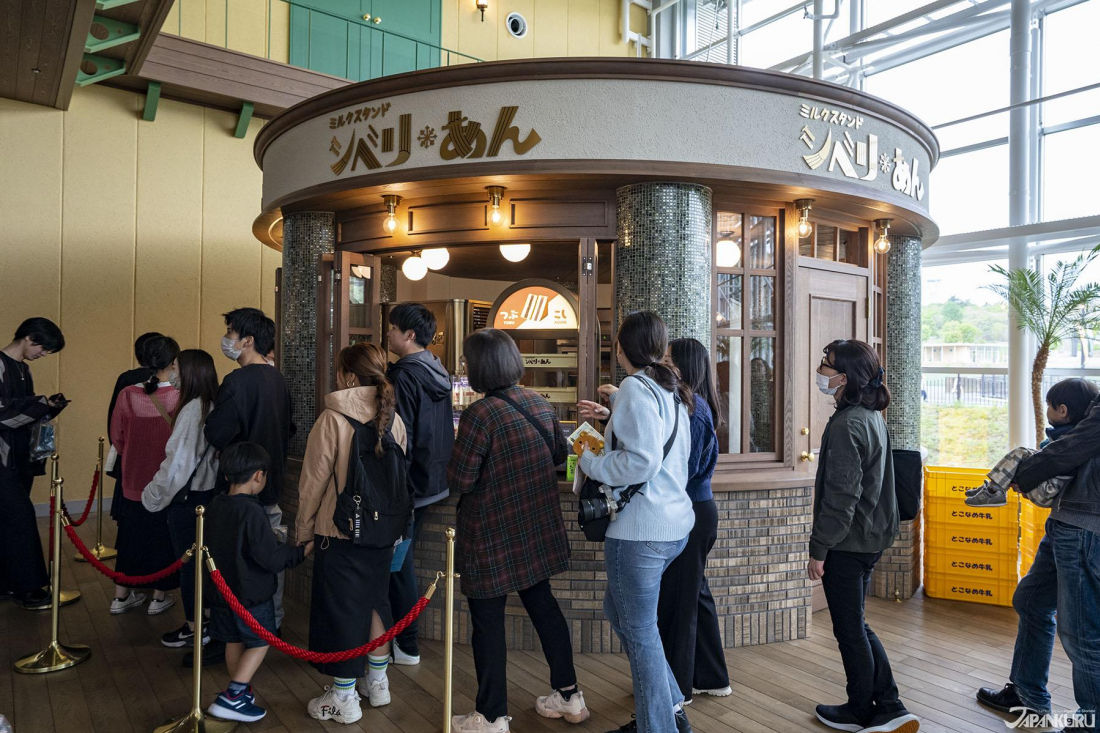 Find this little stand on the uppermost floor of Ghibli's Grand Warehouse, near the gift shop. Siberi❆An itself is just a counter, but there are benches nearby, including sunny spots by the window. It's the perfect place for a sweet little pick-me-up!
Sandwiches, Pizza, & Drinks at Transcontinental Flight Cafe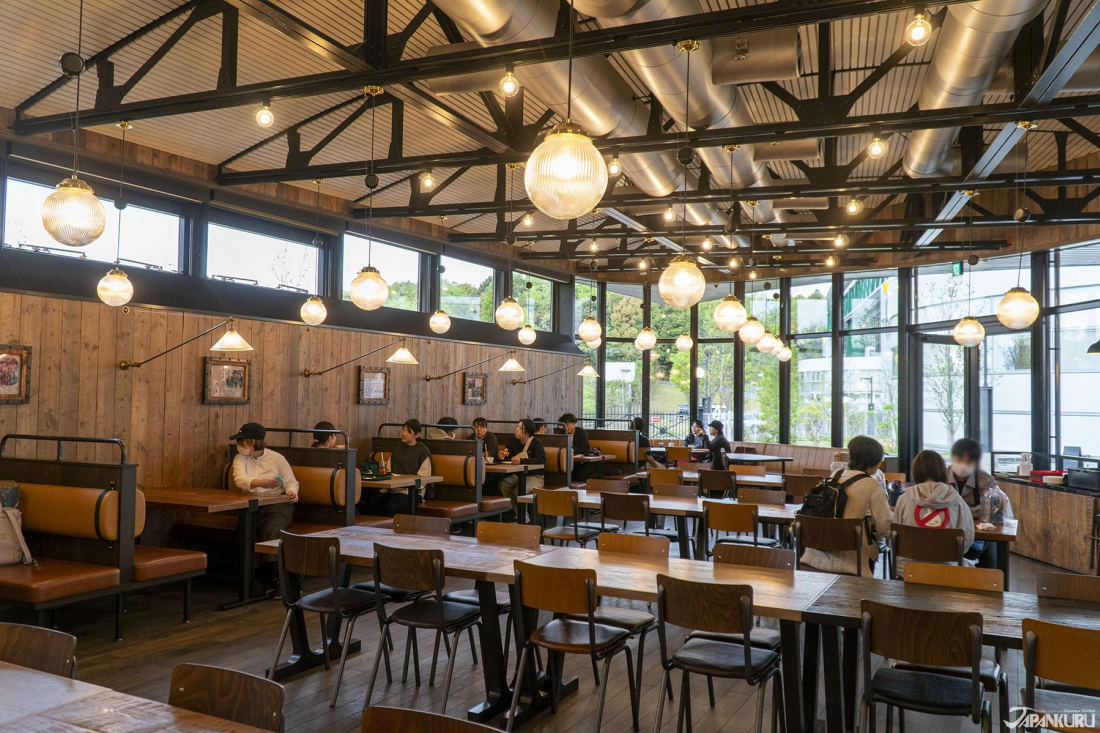 For a real meal at Ghibli Park, the Transcontinental Flight Cafe is the place to go. This is where you'll find a full menu, with sandwiches on hearty rolls, hefty slices of pizza, sweet pastries, and a full drink menu with coffee, tea, juice, Italian sodas, and even beer and wine.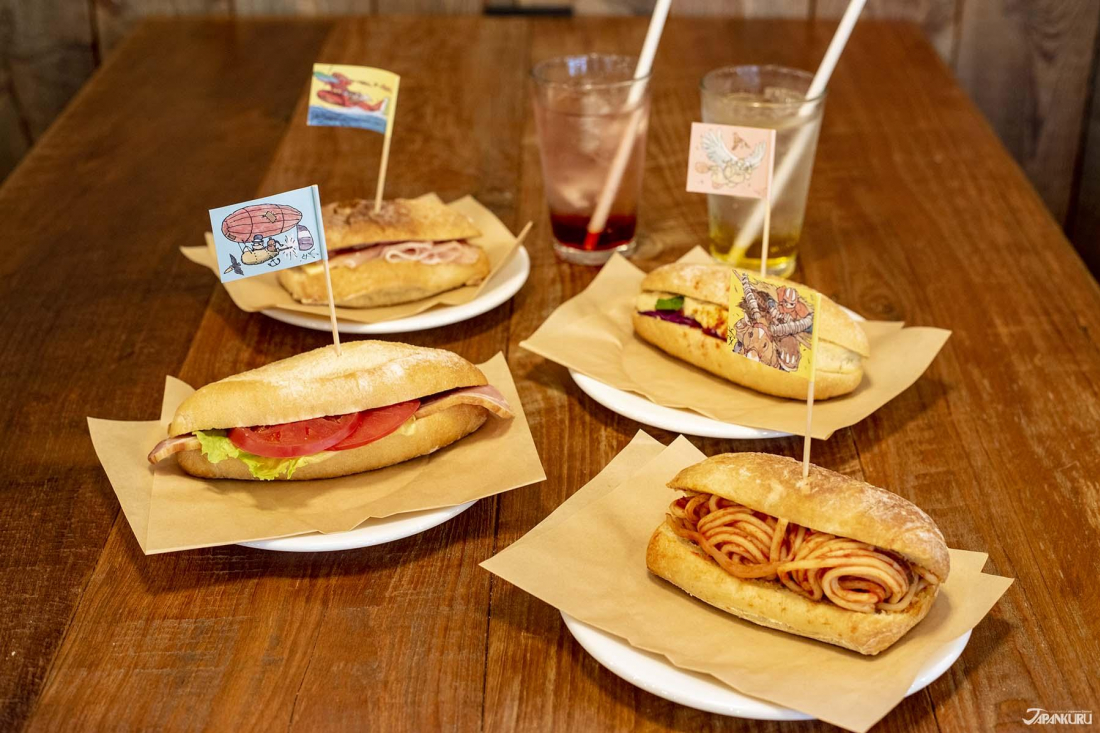 The sandwich menu includes classics like a simple BLT or a ham and cheese made with prosciutto, but it also has some more interesting options. The hummus sandwich is surprisingly flavorful, stuffed with some of the best hummus the Japankuru team has had anywhere in Japan, the tandoori chicken sandwich is packed with flavor, and the "Napolitan sandwich" is filled with a heaping helping of Japan's favorite ketchup spaghetti – unique but maybe not the most delicious option. The pizza comes by the slice, and the list of toppings includes traditional margherita and four cheese, but also pizza topped with fried pork katsu and miso sauce, a local Nagoya specialty. The cafe clearly takes inspiration from both the local region surrounding Ghibli Park and the vaguely European settings that form the worlds of many Ghibli movies, and the end result is a unique space with a funky menu. We recommend ordering something a little weird, just for the fun of it!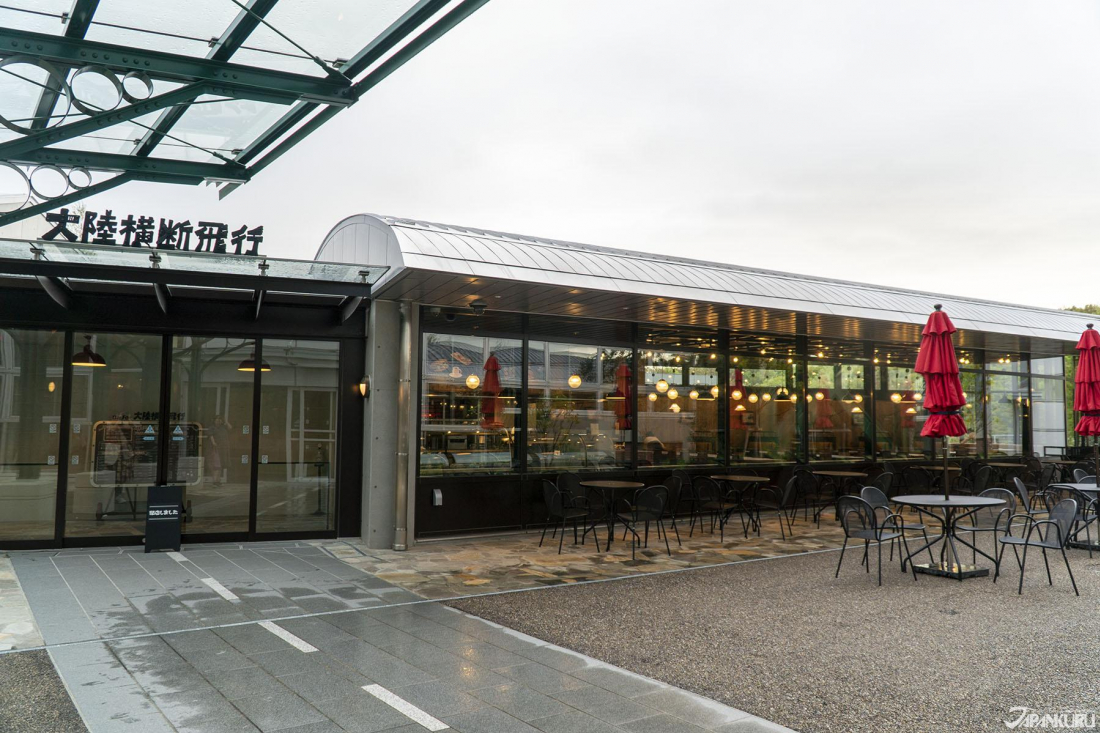 Although it can only be reached via Ghibli's Grand Warehouse, the cafe is in a separate building, with big windows letting in lots of light for the diners inside. Even on a rainy day (when the Japankuru team made it over), it's a comfortable place to sit down, relax, and take a break from all the excitement of the park!
Retro Sweets & Snacks From Penny Candy Shop Cat Princess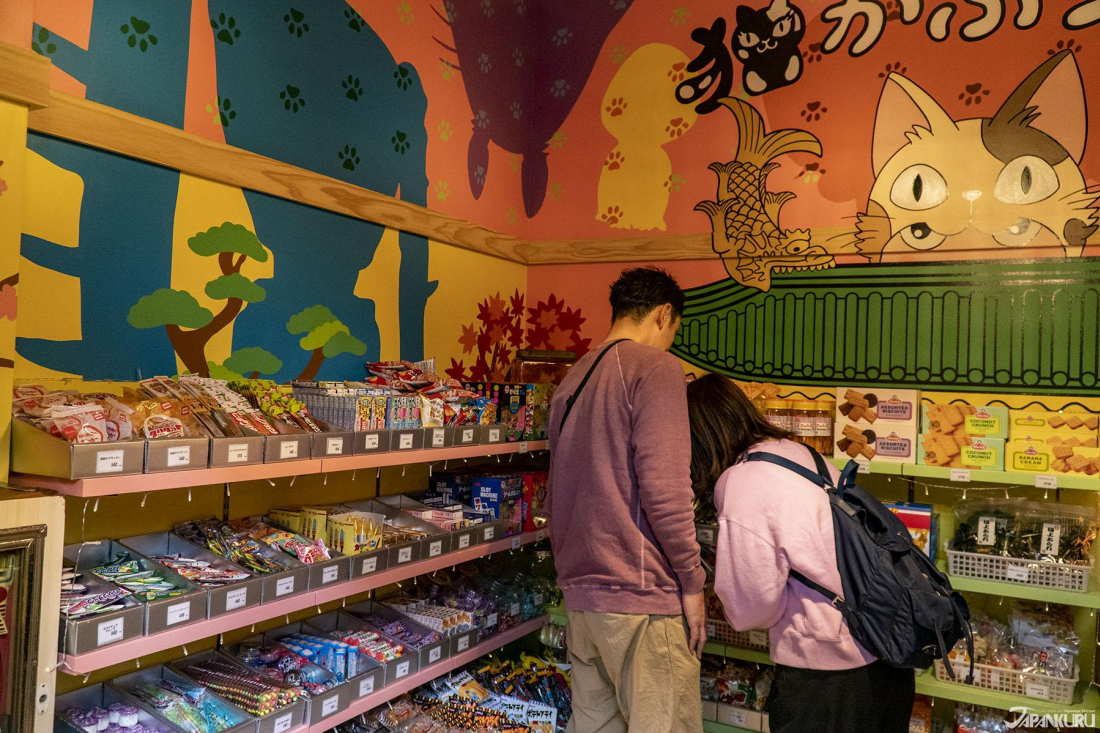 If you're just looking for a little treat while you explore Ghibli Park, Penny Candy Shop Cat Princess in the Minami-machi shopping area is what Japan calls a "dagashiya" (駄菓子屋), which means it specializes in the most nostalgic retro snacks and candy. Most of the items for sale in this little shop can be found in other dagashiya shops all around Japan, but that's part of what makes it fun – these really are the exact snacks that Japanese visitors look at with eyes full of fond memories, flashing back to sticky hands dishing out coins for more tasty treats.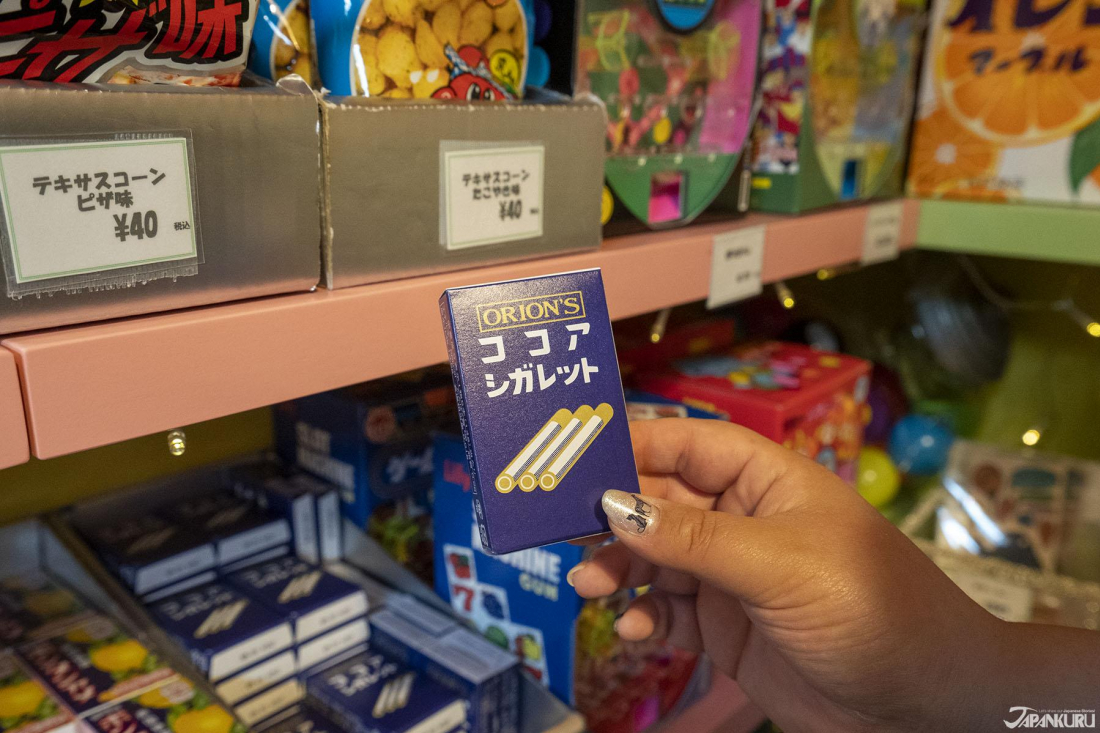 For a taste of Showa-era Japan you can't go wrong just picking out whichever colorful treats jump out at you first, but some of the classics include ramune-flavored candies, snacks like "Big Katsu" (a breaded piece of dried fish made to taste a little like fried pork katsu), little fruity gumballs, and perhaps even "cocoa cigarettes."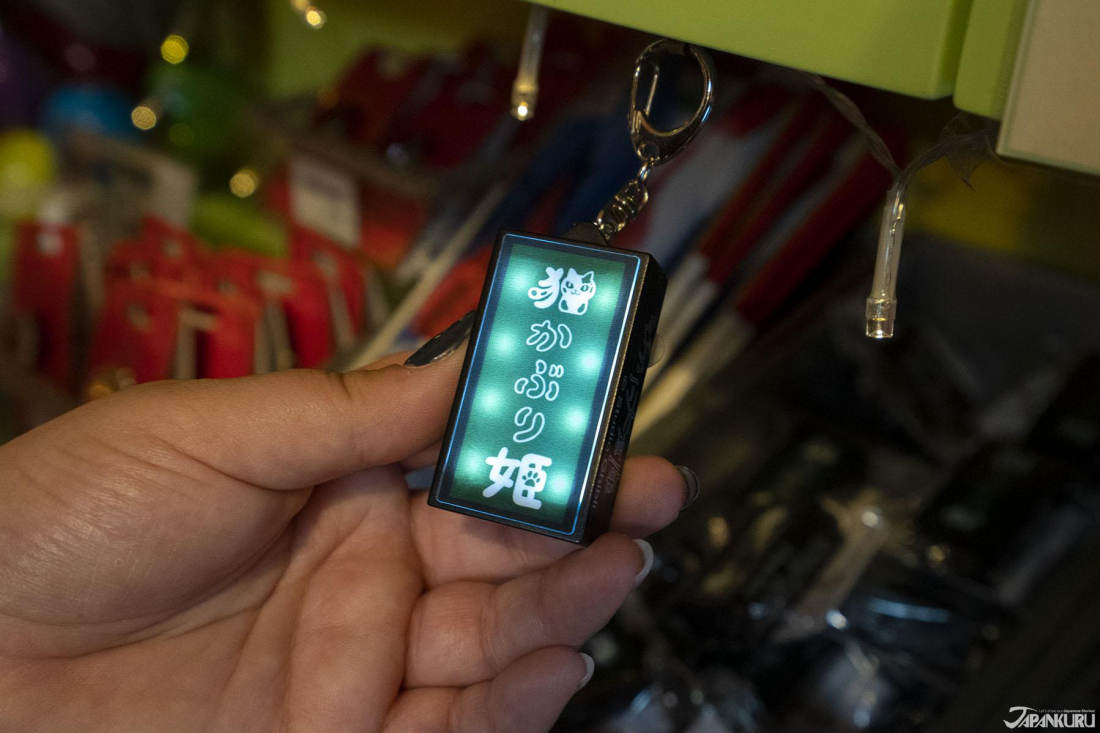 The shop sells some inedible souvenirs as well, like colorful costume jewelry based off of the accessories worn by Yubaba in Spirited Away. The Japankuru team particularly liked the keychains shaped like retro shop signs (including the sign for Cat Princess itself), which light up when you flip a switch on the side!
Share the Love with Souvenir Snacks from Adventurous Flying Squadron Gift Shop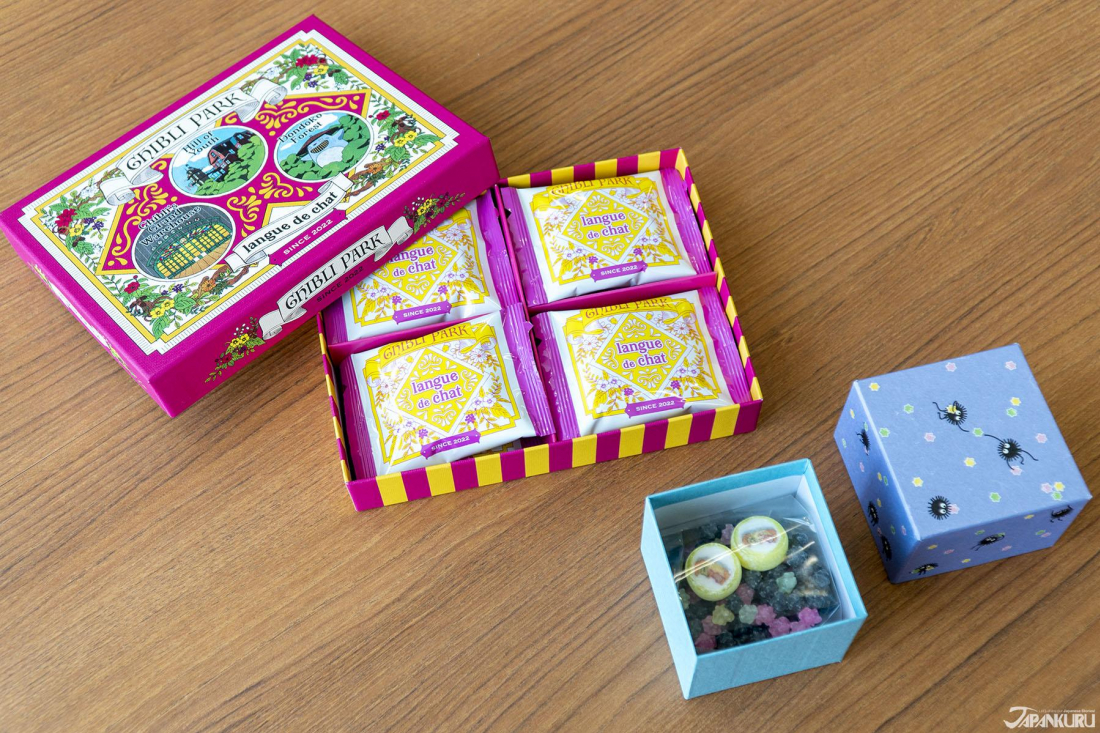 Before you head home, don't forget to stock up on snacks for the road, and maybe some gifts for your friends back home (if you're feeling generous). In Japan, sweets and snacks are the most common souvenirs, and it's not uncommon to receive a beautifully-wrapped box of regional eats when a friend gets back from a trip. So of course, the Adventurous Flying Squadron Gift Shop and other shops at Ghibli Park have a handful of edible options! If you're feeling extremely generous, you can always bring your friends a special Ghibli Park cookie tin made by the local high-end patisserie Gin no Mori (not shown), which is so beautiful that they'll want to put something better than sewing supplies inside once the exquisite cookies are gone… but the tin does retail for over 4,000 yen. A more affordable option is the Ki no Mi langue de chat cookies (a little over 1,400 yen), which come in a cute pink box and taste like a delicious mix of white chocolate, almond, and hazelnut. Spirited Away fans aren't likely to object to a little box of colorful konpeito candy (about 1,100 yen) either – just like the sweets that keep the soot spirits going.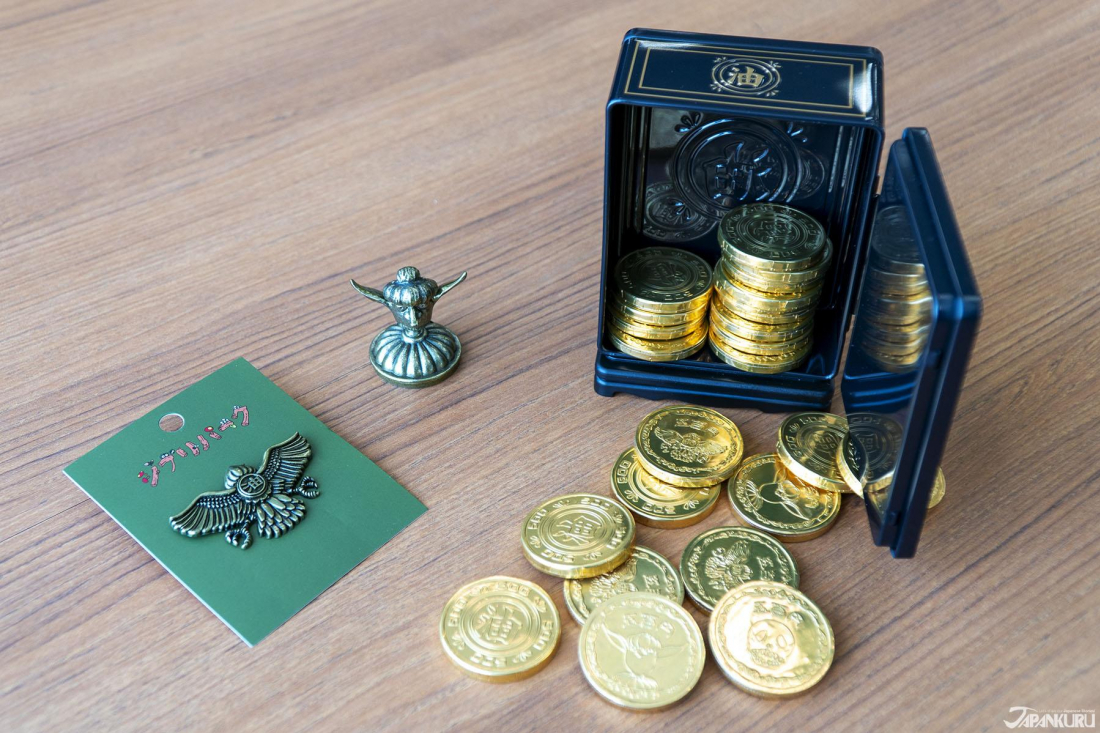 For hardcore fans of Spirited Away, or just Yubaba herself, the shop has quite a few items shaped like her bird form and the items from her office. One of those is a tin of chocolate coins, shaped to look just like the huge safe in Yubaba's office. There's something extremely satisfying about cracking open Yubaba's safe, pulling out a shining golden coin, and digging into the chocolate inside.
Leave Ghibli Park Feeling Full and Fulfilled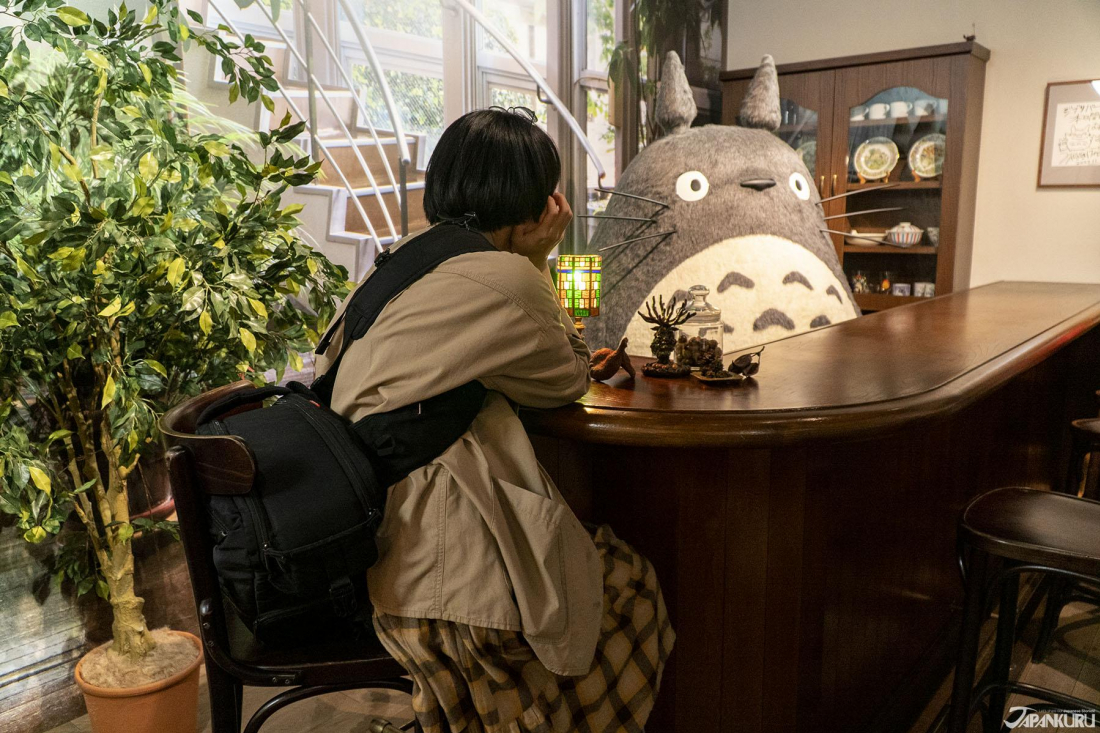 The food offered at Ghibli Park might not quite be able to compete with the food shown in Ghibli movies when it comes to mouth-watering visual appeal and flavor you can almost taste through the screen, but it's still a pretty good place for snacking! And there's no denying that everything tastes especially good at the park, when you're submerged in the whimsical world of Ghibli. So try a sandwich or two, wash down a wedge of Siberia cake with a bottle of fresh milk, and make sure you have enough snacks and candy for all your friends before you leave the park!
For more info and updates from Japan, check Japankuru for new articles, and don't forget to follow us on Twitter, Instagram, and Facebook!