Japan's Top 3s of 2022 | The Biggest Music, Movies, and More from Japan in 2022
What was big in Japan in 2022? From One Piece movies to Pokemon games and new Gundam anime series, we've got the lowdown on Japan's top hits.
Japan's Top 3s of 2022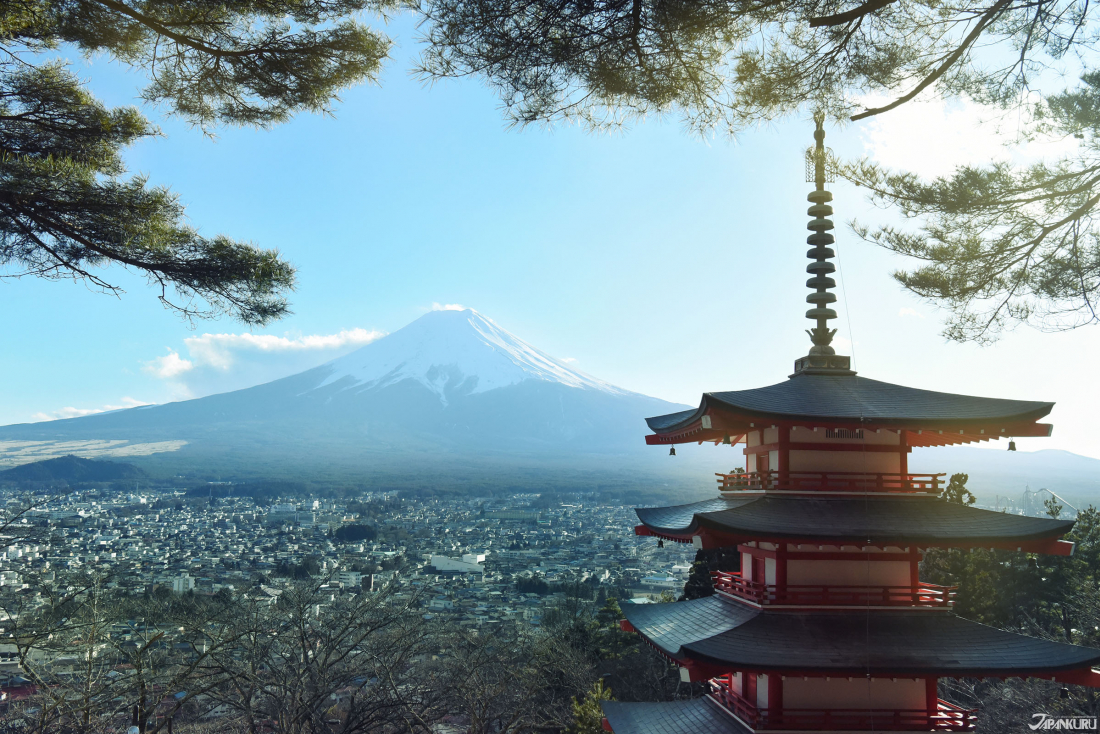 The new year and all the excitement of 2023 will be here in the blink of an eye, which means that now it's time to look back on 2022, and all that this year has brought for Japan. The year of 2022 has certainly been an interesting one for the land of the rising sun, especially when viewed from abroad. Japan's borders finally opened to tourists for the first time since spring 2020 (gradually at first, and then all of a sudden), and some long-awaited tourist destinations have finally opened to the public (have you seen the pictures from Ghibli Park yet?)! But it has also been a great year for Japanese culture lovers, media fans, and shopping addicts. Just what has the population of Japan been obsessed with this year? Read on to find out what's been popular in Japan in 2022, and how you can enjoy all of Japan's top three picks as well!
Japan's Top 3 Animes in 2022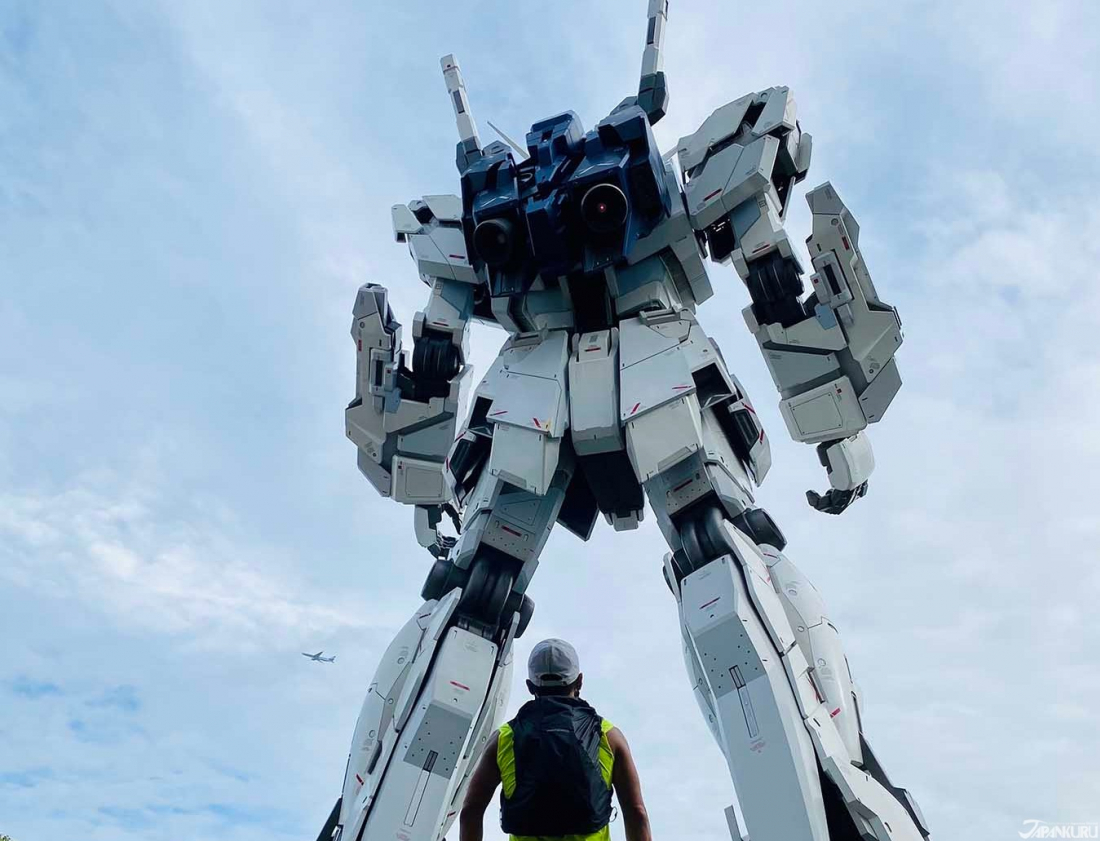 ① Chainsaw Man
② Spy x Family
③ Mobile Suit Gundam: The Witch from Mercury
The 2022 season has seen the return of old anime favorites, like Gundam, but this year has also brought plenty of brand-new smash hits, each one just about exploding onto the anime scene. With modern viewers splitting their attention between TV broadcasts and a wide variety of streaming services ("Netofuri" and "Amapura" are particularly popular), it can be hard to get find statistics for all of Japan's different platforms combined – so this top three actually comes from Google search engine data. Which three anime series did netizens google the most this year? That would be the newest Gundam series (to the joy of the still very much alive Gundam fandom), Spy x Family (the feel-good spy comedy that won Japan's hearts and took over a Shibuya Burger King), and this year's top-searched anime, Chainsaw Man, an October release full of gruesome violence and dark humor that has quickly become one of the most-watched shows in Japan. While Spy x Family only reached second place in Google's ranking, however, it was almost certainly the anime that produced 2022's most popular anime character. Sure, the dashing spy Loid Forger and the endearing assassin Yor Briar might have their fans, but their adorable pink-haired, peanut-loving, mind-reading adopted daughter Anya is an anime phenomenon, showing up on just about every piece of Spy x Family merchandise, and in the streets of Shibuya as one of the most popular costumes during 2022 Halloween festivities. Of course, this year's anime popularity rankings varied to some extent – some honorable mentions include the internationally popular superhero anime My Hero Academia, the quirky cosplay-themed My Dress-Up Darling, and the rock-band-inspired Bocchi the Rock.
▷ Have you loved this year's biggest anime series? Well, these days it's easier than ever to get the best anime merch from Japan even when overseas, and Japan sure does make some amazing anime goods. Check out this Denji figure with a whole collection of removable parts, along with dozens of other Chainsaw Man charms, keychains, toys, bags, t-shirts, and much much more. There's plenty of good Spy x Family merch out there too, but fans of the show absolutely will not want to miss out on the ridiculous but adorable Anya Tamagotchi, which lets you feed peanuts to a little digital Anya to make her happy. The Gundam fandom is known for Gunpla, of course, so there are some fantastic models and figures being made from The Witch from Mercury, like this super-posable Suletta Mercury, and this detailed, dynamic Gundam Aerial resin model.
Japan's Top 3 Musical Artists in 2022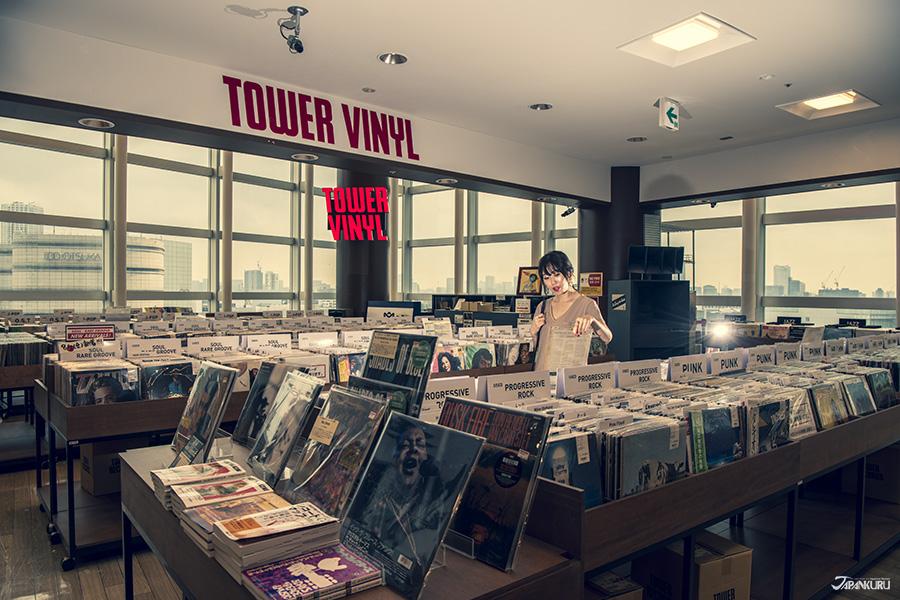 (⓪ BTS)
① Official Hige Dandism
② Yoasobi
③ Ado
What music was Japan listening to this year? Well, that depends on who you ask, but Spotify's top artists for listeners in Japan might give you a pretty good idea of what's been big in 2022! The actual top artist in Japan this year was BTS, the Korean pop boyband sensation that has apparently conquered the world even after going on hiatus, but coming in second, third, and fourth place are three Japanese musical artists that have absolutely dominated domestic listening charts for the past couple years: the four-man pop band Official Hige Dandism, the Vocaloid-inspired duo Yoasobi, and Japan's high school breakout star Ado. These three artists have all succeeded in releasing hit after hit, helping them each to reach broader audiences, to the extent that even those who don't usually listen to Japan's pop hits are likely to have heard one or more of the musicians thanks to quite a few of their singles being used as theme songs for popular animes. Official Hige Dandism has provided opening themes for (among others) both Tokyo Revengers and this year's #2 anime, Spy x Family. Yoasobi can be heard in opening and ending themes for the anime Beastars, as well as the opening theme for this year's #3 anime, Mobile Suit Gundam: The Witch from Mercury. Ado, despite only hitting the music scene in 2020, has provided not only an opening theme song for the mega-famous anime One Piece, but also the entire musical album at the heart of this year's new One Piece movie (more on that below). Other popular artists for 2022 include the singer-songwriter ballade expert Yuuri, and the Johnny's Entertainment boyband Snow Man!
▷ Ready to give Japan's top hits a listen? Pick up the top albums from Official Hige Dandism, Yoasobi, Ado, and more over at Tower Records.
Japan's Top 3 Video Games in 2022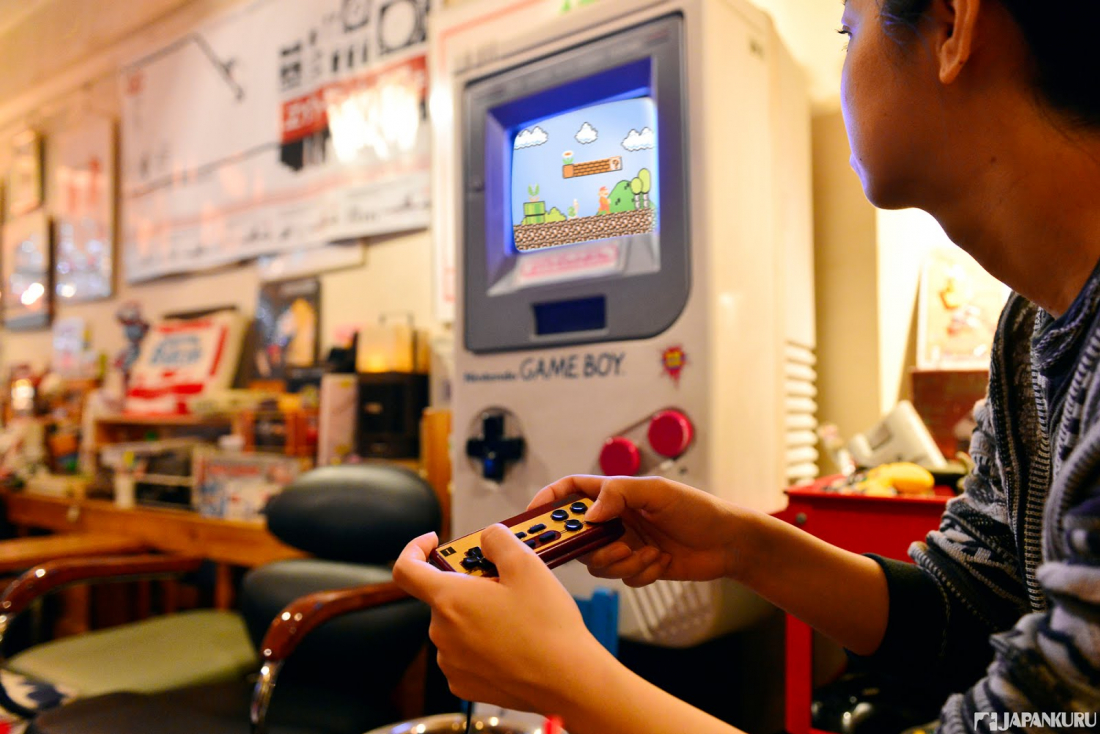 ① Pokemon Scarlet/Violet
② Splatoon 3
③ Pokemon Legends: Arceus
Japan has been at the heart of the video game world since early days, with Japanese companies consistently coming out with some of the most popular gaming franchises across the globe, even now that the market has spread far and wide. This year, the Japanese video game community has spoken with their wallets, and all three of Japan's top games of 2022 (according to Teiten Game's sales rankings) are not only from Japanese producers, but they're also Nintendo Switch exclusives – only available on a Japanese gaming system. Clearly the third release from the uniquely cartoonish and colorful third-person shooter franchise Splatoon took Japan by storm, quickly becoming one of the Switch's best-selling games ever, but the real winner in 2022 is the Pokemon franchise, which has not just one but two different games in Japan's top three. In late January, the first-ever open-world Pokemon game had players of all ages running through the tall grass in Pokemon Legends: Arceus, and under a year later, Pokemon Scarlet/Violet brought that new open-world tech to the core Pokemon games, giving everyone a chance to become a Pokemon master in their own way. Elsewhere in the world the grim fantasy of games like Elden Ring have been topping the charts, but in Japan, it's been a good year for Nintendo's vibrant, family-friendly aesthetic!
▷ In this era of digital game downloads, the best reason for buying a physical copy of a game might just be so that you can display the cool Japanese box art on your shelves, and both Pokemon Scarlet/Violet and Pokemon Legends: Arceus certainly deliver on that front. Splatoon fans might be more interested in this awesome splattershot water gun instead!
Japan's Top 3 Movies of 2022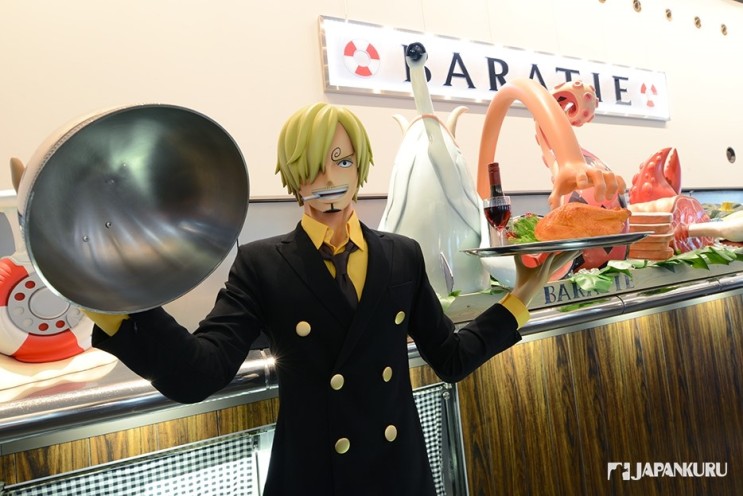 ① One Piece Film Red
(①.5 Top Gun: Maverick)
② Detective Conan: The Bride of Halloween
③ Suzume
Japanese movies rarely make their way to overseas theaters (aside from Ghibli, of course), which might fool outsiders into thinking that Japanese viewers are just stuck watching Hollywood flicks all year long, but that couldn't be farther from the truth – Japan actually has a thriving movie scene, pumping out both animated and live-action domestic films that often become the most-watched movies in the country. This year, the top earners were all animated (unless you do want to count the one Hollywood interloper, which was Top Gun: Maverick), and the selection includes popular anime classics and brand-new stories as well. Number one at the box office this year, bringing in 18,670,000,000 yen, was One Piece Film Red, the new feature film featuring some rather nostalgic characters from one of Japan's most popular anime series of the 21st century, and also the previously mentioned anime film that at times feels a bit like an extended Ado music video. The Bride of Halloween – a spooky film mysteriously released in mid-April – is the 25th motion picture from the Detective Conan anime (also called "Case Closed"), a series with a long and illustrious history that has never managed to live up to its Japanese fame in the English-speaking world, although other parts of Asia have managed to catch on! The title of the final box office hit in Japan isn't likely to ring any bells like the other two might, since Suzume is simply the name of the main character, but Japanese anime fans might recognize the name of the director – Makoto Shinkai is particularly well known for the 2016 hit Your Name. This time he's back again, showing off the beauty of everyday Japan, traveling the length of the country throughout the movie, and peppering the story with plenty of fantasy as well. Suzume rose to the number 3 spot at the very end of 2022, and it might just make it to theaters overseas in 2023!
▷ Excited about the new One Piece film? There's plenty of special movie merch available from Japan!
Looking Back on 2022 in Japan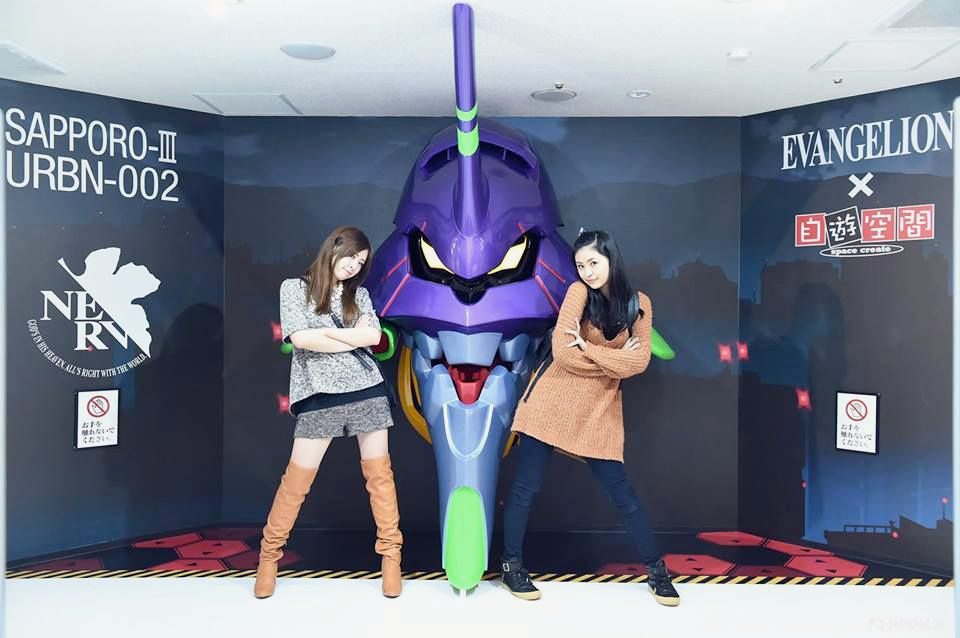 What can we learn from these top 3 lists? Well, for one, it's been a busy year on the Japanese anime scene, that's for sure! Not only have there been some major hit series in 2022, but anime has had an influence on many other facets of Japanese life, too. Japan's top movies have been animated, despite Japan's thriving live-action film production scene, and the year's top musicians and performers have collaborated with popular anime shows, contributing theme songs and making some unique merchandise. Anime has even penetrated real life, with a busy Burger King in Shibuya temporarily taking on a special Spy x Family theme, dressing up the whole facade, and offering Anya-inspired burgers! Even the most eagerly awaited new facility of 2022 has been anime-related, with diehard fans rushing to snag early tickets to the opening of Aichi's Ghibli Park. Anime fans looking back on 2022 are sure to have some fond memories of the year. Whether you're excited about this 2022 anime takeover, or these lists have left you a little lost, now is the perfect time to enjoy some of the best Japanese culture from the past twelve months!