From Shelving to Shirts, Japanese Furniture Store Nitori Opens Its Own Clothing Store
Forget furniture and home goods, Nitori's next step is expanding into the world of apparel.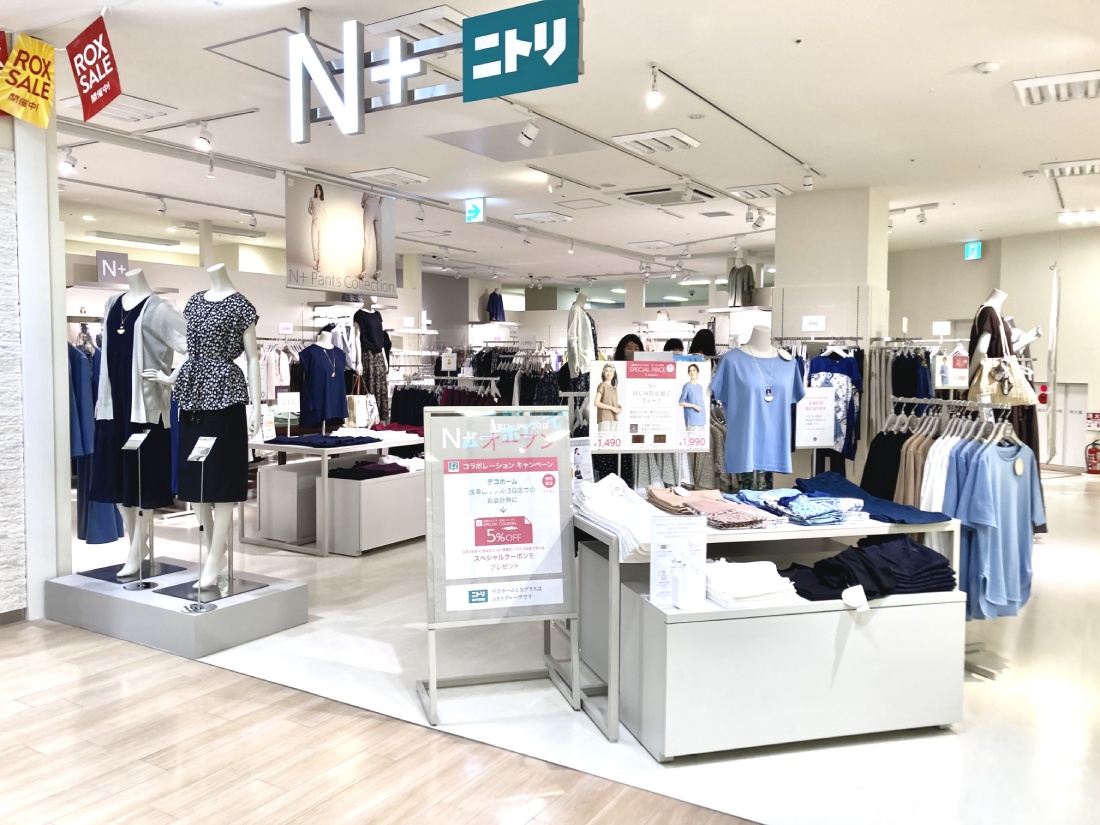 apanese furniture store Nitori moving from home goods to clothing? It turns out that might not be so strange. Last year, coinciding with the opening of Ikea's first-ever urban, city-center location, the Swedish furniture giant left us all thoroughly intrigued by their new fashion line, a small collection of a few t-shirts, hoodies, and accessories. But Ikea seems to have left the project there, still selling a few of the items at their stores, without releasing any new merchandise. Nitori, on the other hand, appears to be entering the apparel market with conviction.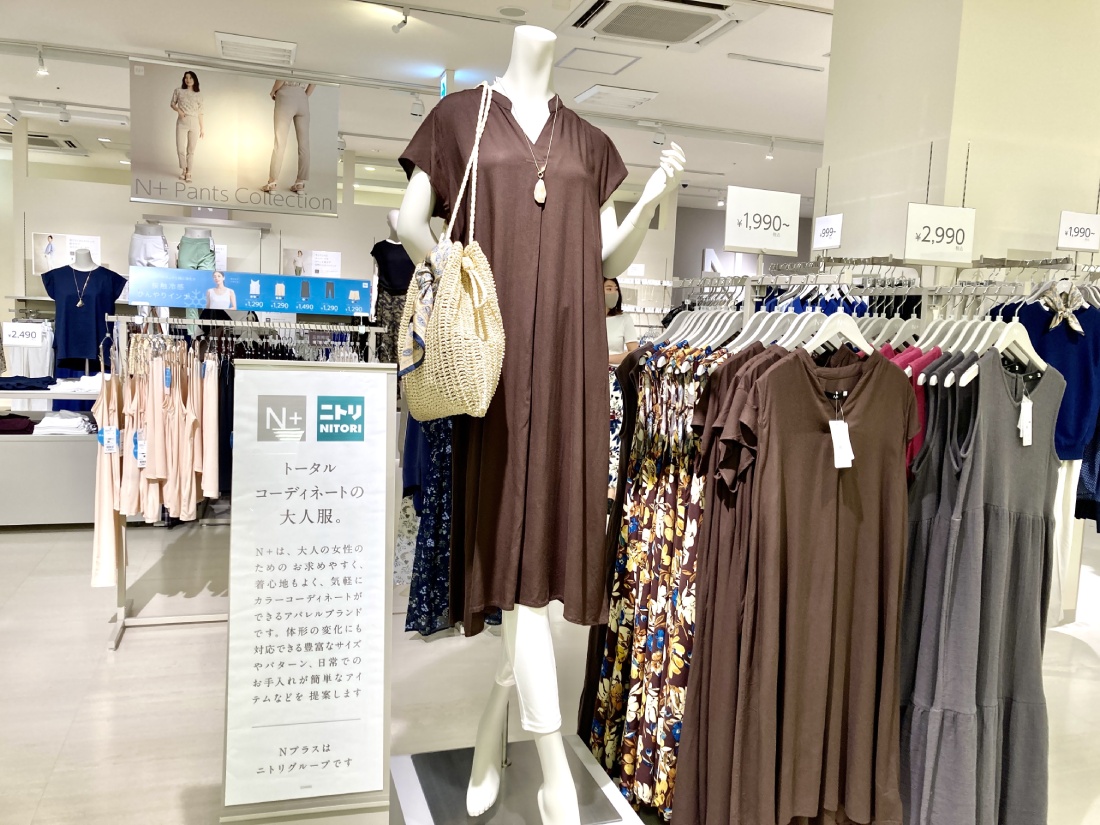 Nitori began tentatively dipping their toes into the apparel market over the past few years with a small number of items sold at their furniture and home goods stores. The first pieces were pajamas and casual pants, made with the fabrics that Nitori had developed mainly for their bedding and sheets. Now, the company is really kicking it up a notch with N+ (N Plus/Nプラス), their new fashion brand.
As a new addition to a previous Nitori location selling furniture and home goods in the Asakusa area of Tokyo (a close neighbor to the new Asakusa Uniqlo), Nitori opened its fourth Tokyo N+ shop, focused only on clothing and accessories.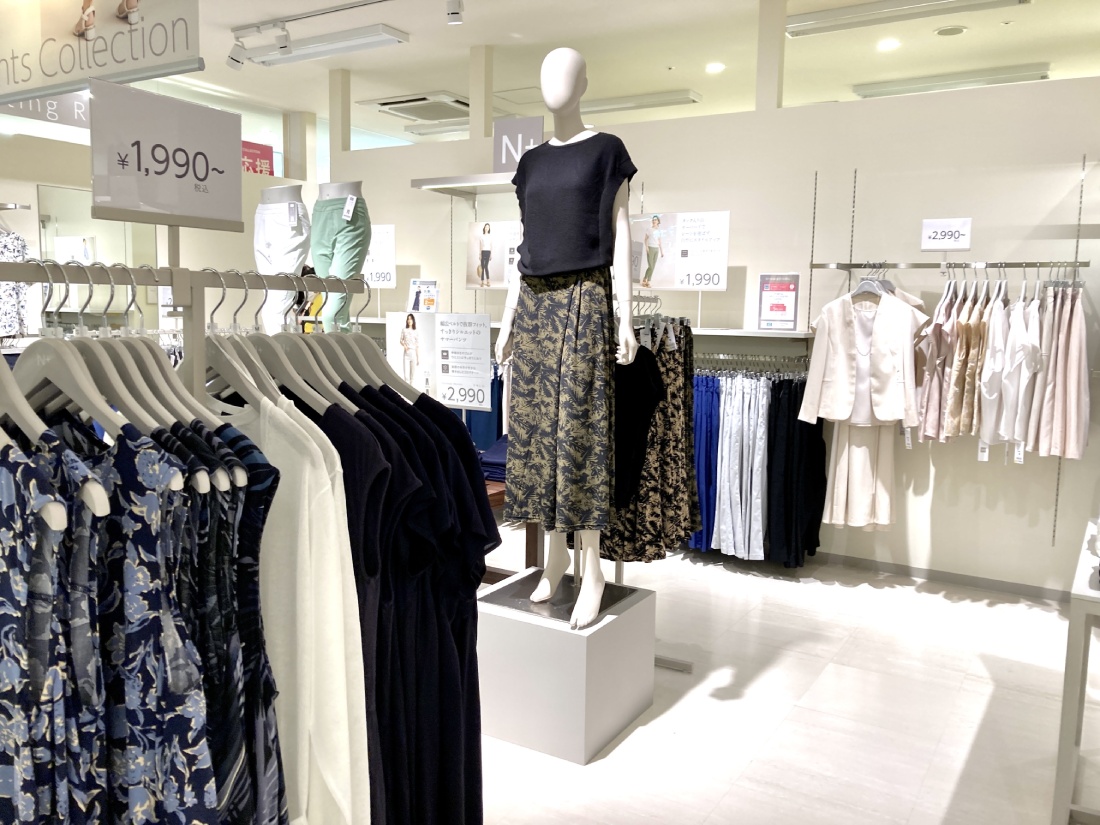 In a renovated corner that was once dedicated to shelves of seasonal home accessories, this N+ location actually looks a lot like any Japanese fashion brand, which isn't a bad reflection of their brand image as a whole. While Nitori is sometimes called the Japanese Ikea thanks to its similar reputation as a cheap source of furniture and other housewares, the general look of their products is less Swedish-chic, and more of a simple reflection of modern Japanese tastes. You could say the same thing about their fashion line, which wouldn't look out of place in any Japanese shopping mall. When it comes to price, the 2,000~3,000 yen price point for most of the clothing items and 1,000~2,000 yen for accessories is similarly averageーthe prices are low, but not cheap.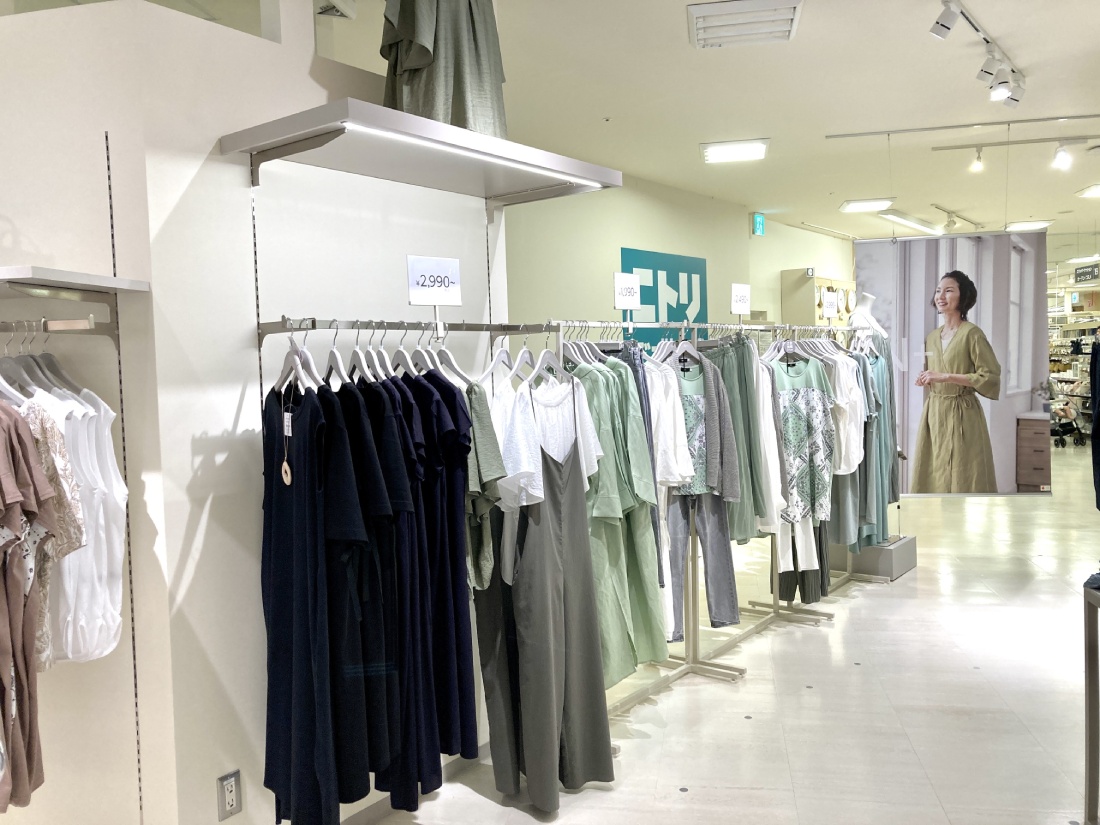 Nitori describes their N+ offerings as "Total Coordinate Adult Clothing," further explaining that the products "for grown women" are "comfortable and easy to color-coordinate," and made to accommodate a range of body shapes and sizes (although it's hard to call Japanese S to LL a wide range). The items (currently only women's wear) have simple, flowing silhouettes, mostly in neutral or jewel tones, and are clearly aimed at the average Japanese working woman in her 30s or 40s. When compared to their existing customer base―for home items―it does seem like a logical demographic to target.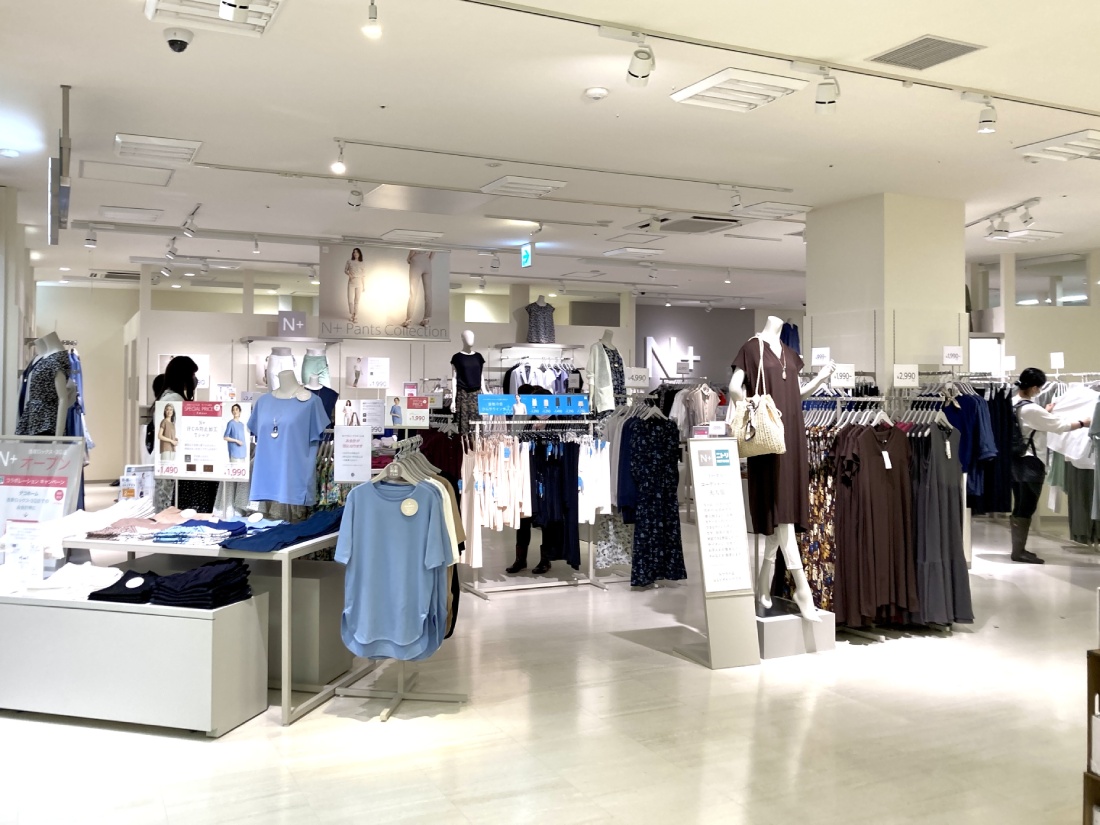 N+ currently has 19 stores open around Japan, and Nitori seems to be pursuing the apparel market with enthusiasm, working to open new locations all the time. Will the small collection of women's clothing grow and expand to compete with the massive Japanese success of Uniqlo? Will N+ be the key to making Nitori an international brand? Or will Nitori's enthusiasm run out before success can catch up? That remains to be seen. In the meantime, if you like the look of these simple wardrobe staples and there's no N+ near you, the apparel collection can be purchased online as well.
---
Basic Info
Name: Nitori N+
Website: https://www.nitori-net.jp/ec/feature/nplus/
---
For more info and updates from Japan, check Japankuru for new articles, and don't forget to follow us on Twitter, Instagram, and Facebook!
Source: JAPANKURU