How Halloween is Celebrated in Japan (And How to Have a Spooky Halloween in Tokyo)
Halloween in Japan has only been popular for a matter of years, but it's grown fast, and now Halloween costumes and candy are a vital part of the fall season!
What Does Halloween Mean to Japan?
Halloween is a fairly new holiday in Japan, and there's evidence that it only really became popular when Tokyo Disneyland began a tradition of amusement park Halloween events. In the following 20 years, however, Halloween's popularity in Japan has grown in leaps in and bounds. These days, it's a standard part of autumn every year.
Considering the unique history of Halloween in Japan, it's no surprise that celebrations here differ a little from other parts of the world. Without decades of trick-or-treating tradition, it would be a little strange to walk up to a stranger's house as a child and ask for candy, wouldn't it? Instead, Halloween explodes onto shop floors and restaurant menus every year, in the form of specialty seasonal products and adorably spooky limited-edition menu items. And of course, in the country of cosplay, there are costumes as well!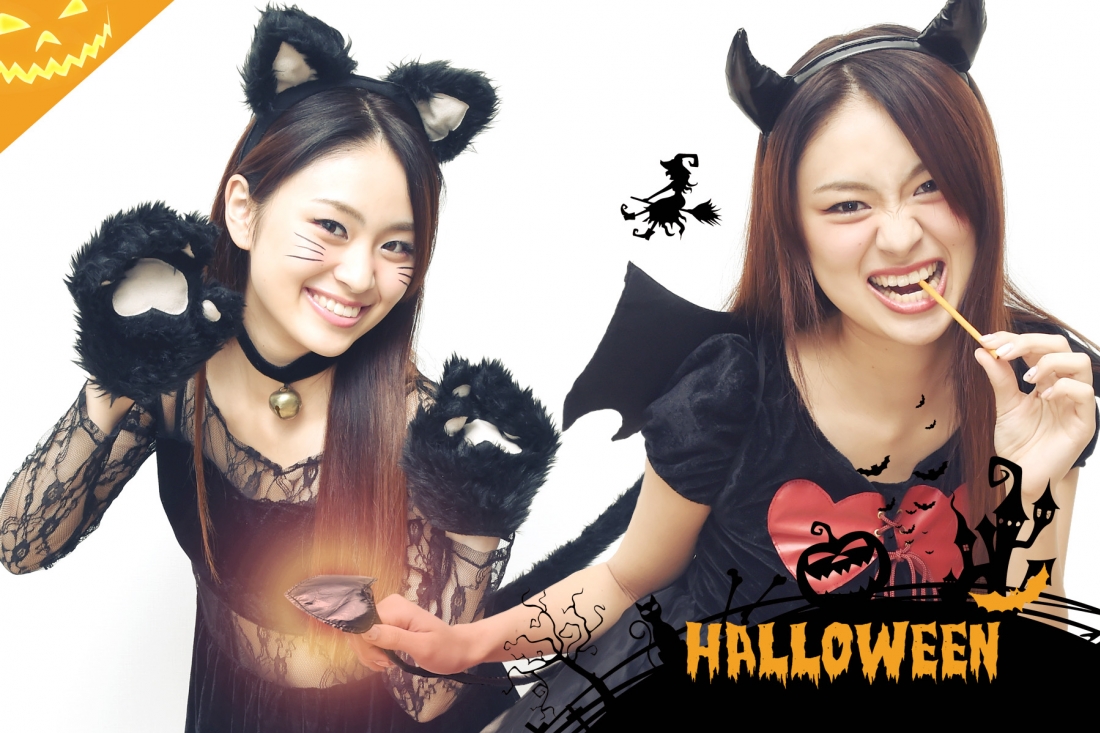 For most young adults in their teens or twenties in Japan, Halloween is an opportunity to dress up in costume, just as it is all over the world. What makes it special is that it's almost a chance for two worlds to collide―on Halloween, cosplay experts usually seen at huge otaku culture events like Comiket dress up in fabulous costumes alongside the rest of the country, with everyone merging together on the streets of Japan to celebrate.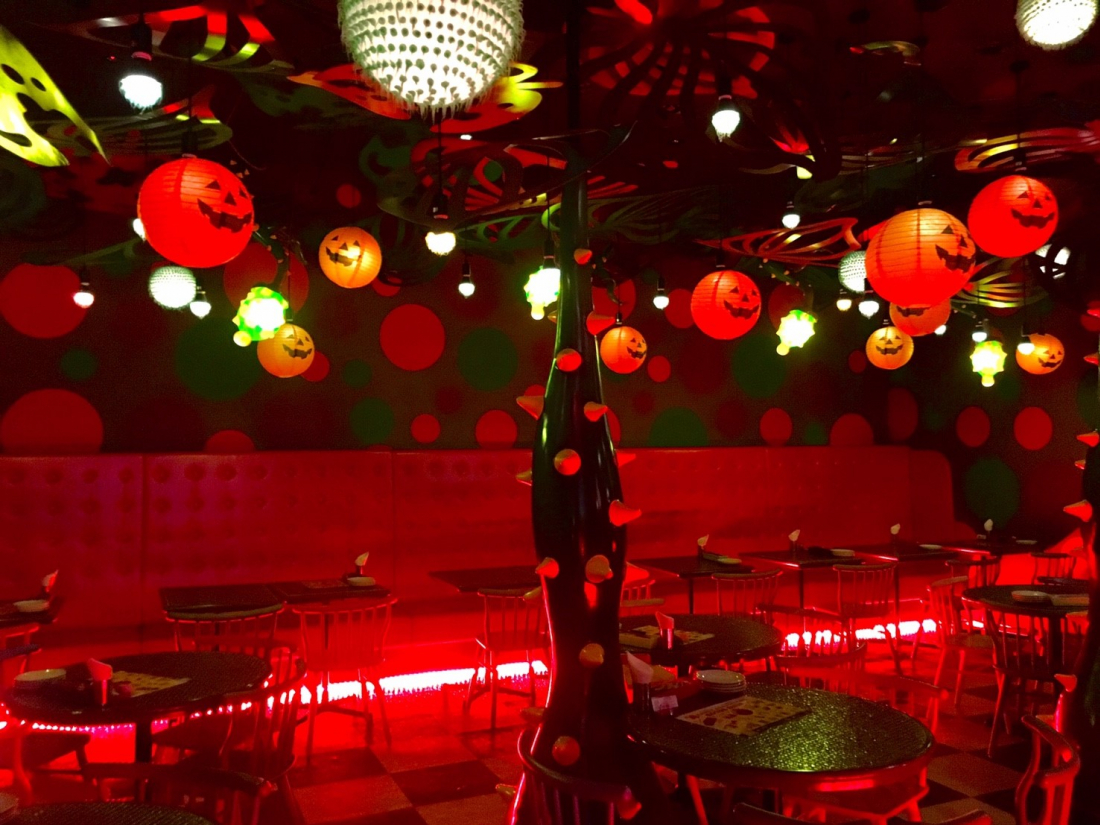 While people might imagine that Japan looks like an anime every day, the reality is that most people spend most days dressed fairly conservatively. So Halloween is a special chance for everyone to go a little wild, and look a little silly in public! Young people dress in costumes, meet on the streets, and celebrate in appropriately Halloween-y places like the Kawaii Monster Cafe in Harajuku (which goes extra spooky for the holiday).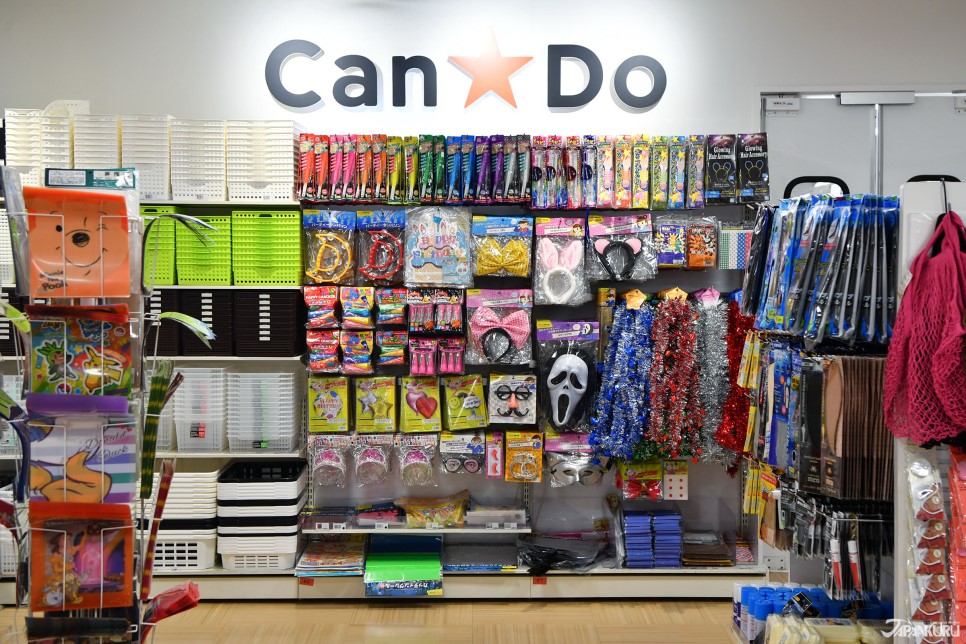 While proper cosplayers might spend months making or commissioning a costume, the vast majority of Halloween party-goers buy their disguises at 100 yen shops like CanDo, or discount variety stores like DonQuijote.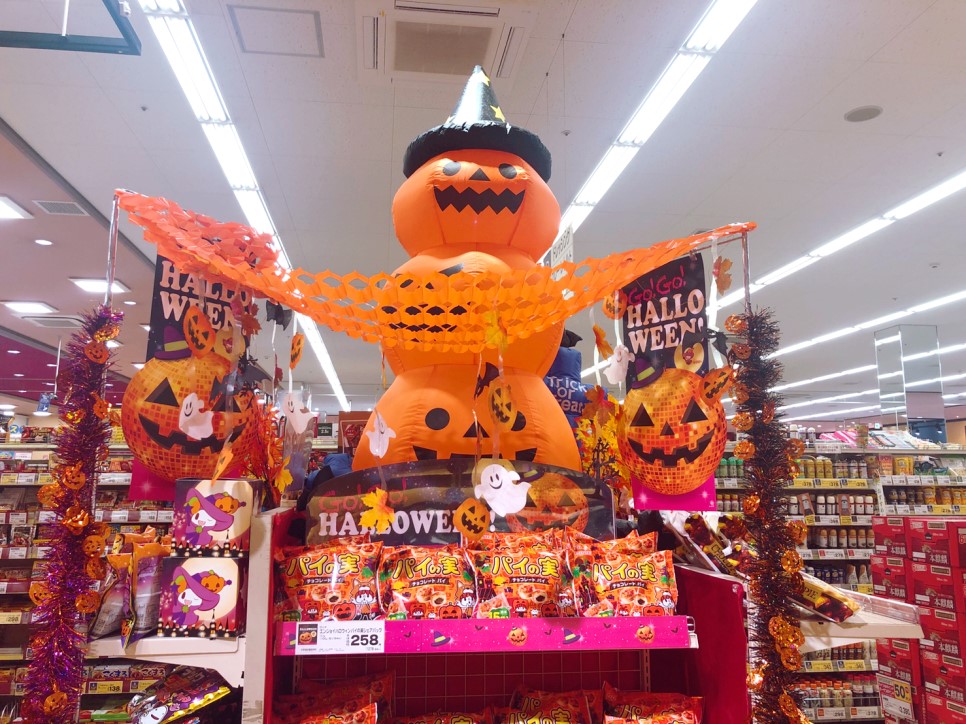 While you won't find too many houses handing out candy in Japan, the legacy of trick-or-treating still reaches local supermarkets, where cookie and candy packaging turns festively orange and black every October. Children are more likely to get their Halloween sugar fix at a community event, instead of from a trick-or-treat bag, and adults have access to a whole world of seasonal sweets at cafes and restaurants.
The High Point of Halloween in Japan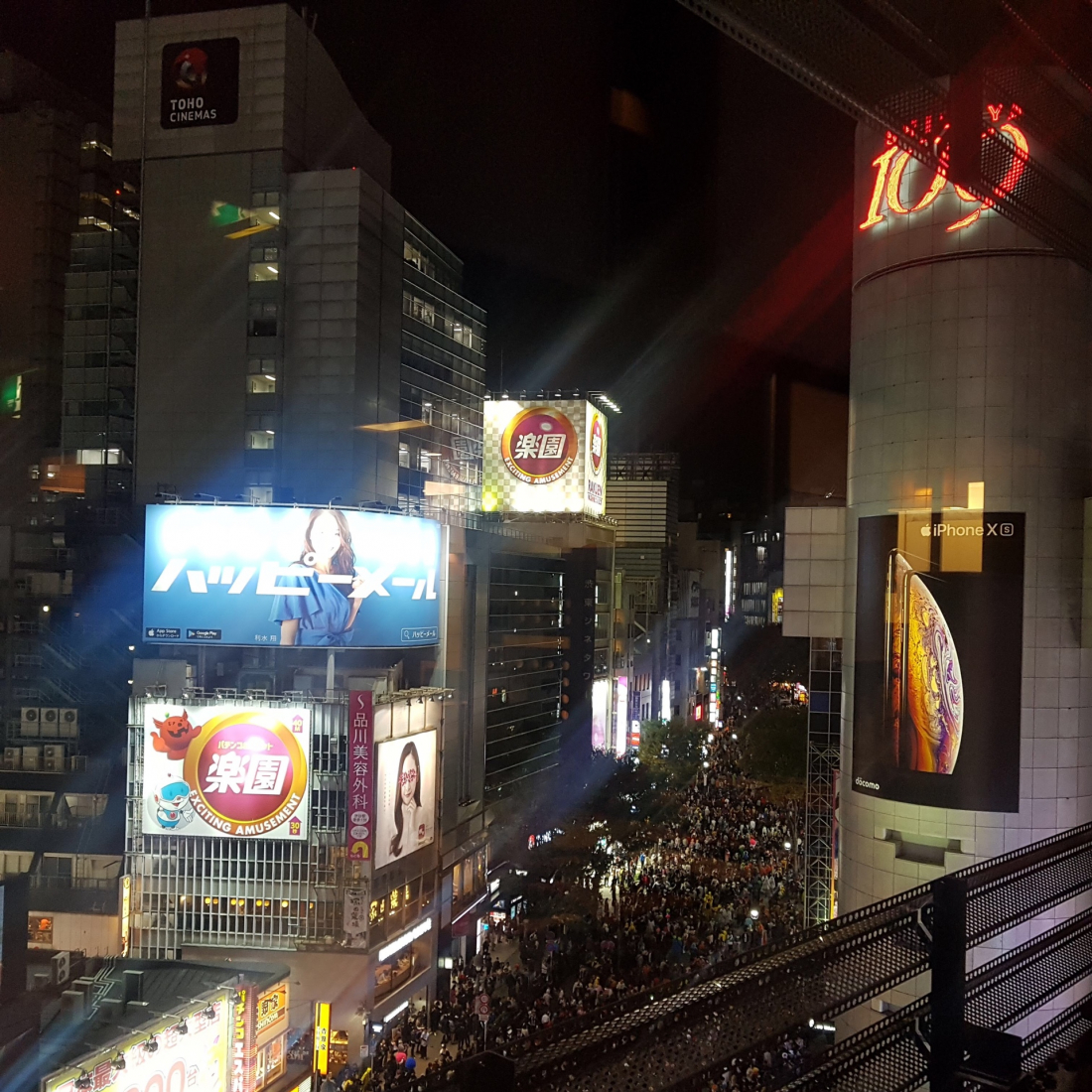 You're in Tokyo, you're all dressed up in your Halloween costume from DonQuijote, and you're full of seasonal sweets―where to next?

Well, anyone who wants to get to the heart of Halloween in Japan will be heading to Shibuya! Shibuya is busy even on the calmest days, but on Halloween every year, over a million people crowd the neighborhood just to celebrate. This Halloween party on the streets of Tokyo is a chance for locals and travelers alike to mingle, take lots of pictures, and perhaps drink a little too much. All in costume!

If you imagine Japan as a peaceful country of perennially quiet, polite people, you might be in for a surprise. And be careful if you're thinking of joining in―make sure not to get lost in the crowd while you're having fun! (In my opinion, the real way to make the most of Halloween is to spend the evening relaxing on the couch with YouTube. But to each their own!)
What costume would you wear to Halloween in Shibuya? Let us know, and watch out for more info and updates from Japan, on the Japankuru twitter, instagram, and facebook!
Source: JAPANKURU