Japanese Fan-Cooled Clothing Evolves From Workwear to Fashion
In Japan's humid summers, these delightfully cool "fan-equipped" styles are just the thing to keep the heat at bay. Will they be the next big trend in practical fashion?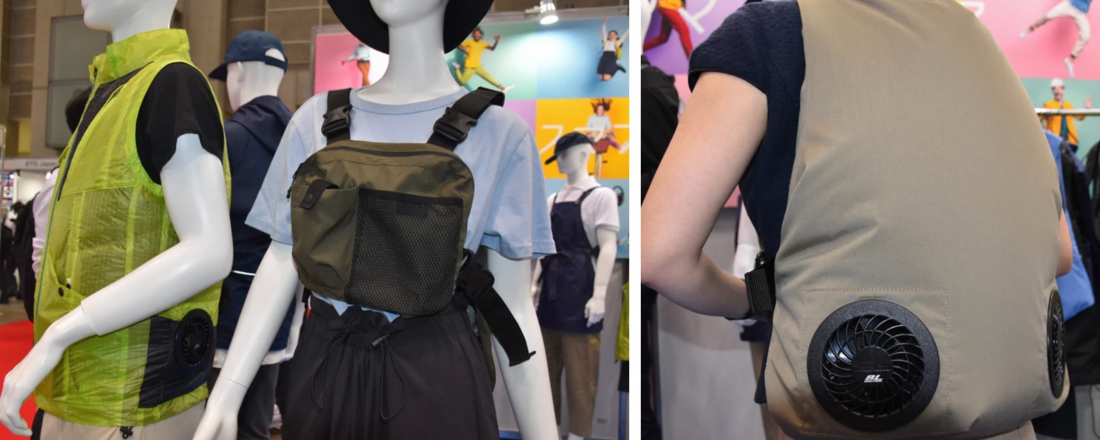 The Japanese summer is hot, and it's getting hotter, which is why this summer Tokyo hosted the Heatwave Countermeasure Exhibition as a chance for people from around Japan and beyond to think seriously about the latest innovations in staying cool. But it turns out that one of the stars of the show, shining as bright as the sweltering sun outside, was a line of "fan-equipped" clothing. That's right, electric fan and stylish vest, all in one.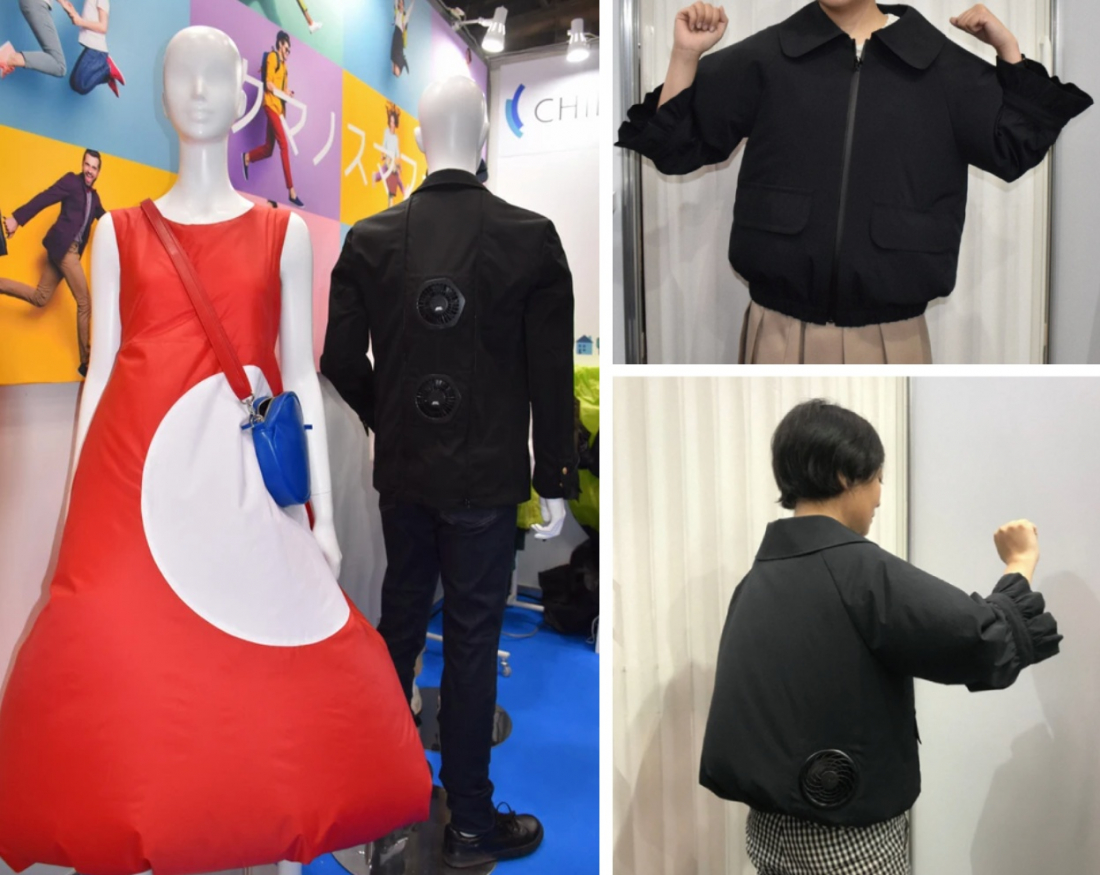 Take a look at a construction site in Japan on the hottest days of the year, and you might be surprised to see the construction workers not only wearing long sleeves, but jackets. How could they make it through the day in the intense heat and humidity of the Japanese summer wearing a jacket!? Well it turns out, those jackets hold a little secret. Take a closer look, and you'll find that this workwear actually has ports on the back or the sides, from which little electric fans provide substantial airflow. With the fans helping sweat to evaporate, it's actually more effective at keeping skin cool than wearing nothing at all would be, which is why they're a workwear staple for workers who spend their day doing physical labor in the hot sun.
But now, three manufacturers specializing in uniforms, textiles, and power tools (Chikuma & Co., Teijin Ltd., and Makita Corp. respectively) are teaming up to make this practical summer choice a lot more fashionable, and to help the products reach a much broader audience. The resulting brand is called Chikuma no Smafa, and all of the products are (as they call it) "fan-equipped", from simple vests to billowing dresses. Some of the items are clearly attempts at blending in as much as possible, like the black blazers and bomber jackets that look close to normal from the front, but then have massive ports on the back like something from the Matrix (the real world in the Matrix). Other items are uniquely innovative, like a piece that has a vest-like back, but a front portion that works like a chunky cross-body bag. It's a look!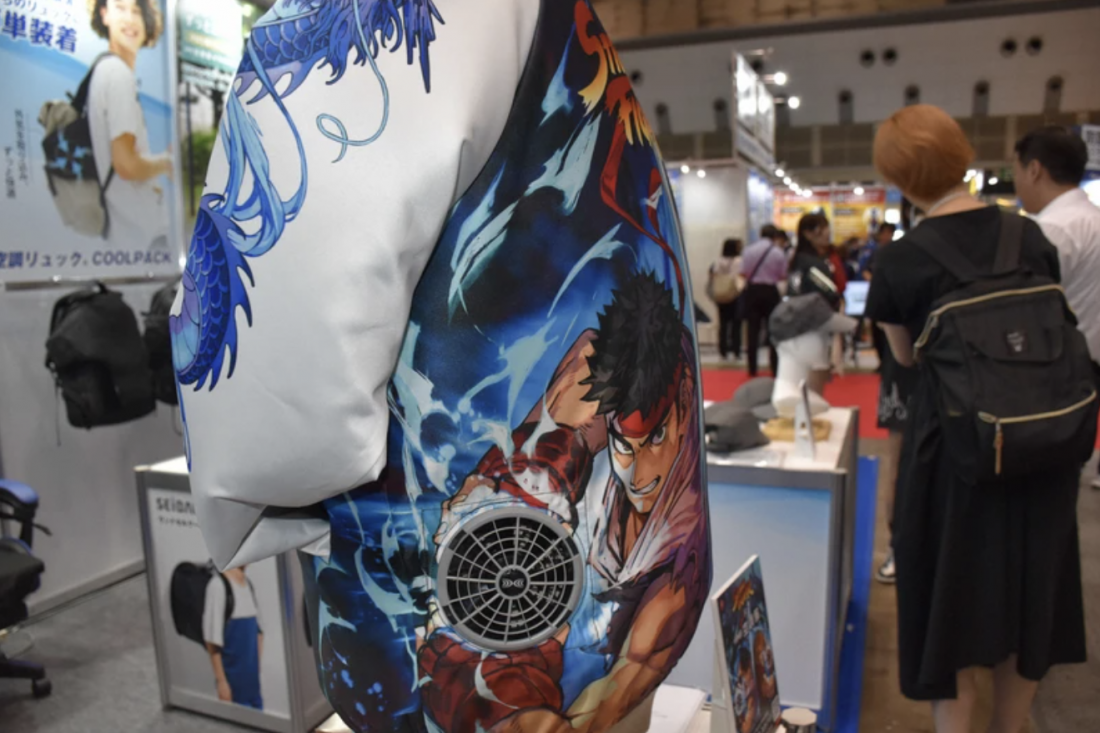 Visitors to the Heatwave Countermeasure Exhibition, themselves looking to escape the heat of the Tokyo summer raging on outside, responded with oohs and aahs when trying on the Chikuma no Smafa products, admitting that they were quite comfortably cool. But any Japanese construction worker could have told you that! The real question seems to be one of style, and the brand is clearly working to respond to the demand for fashionable clothing, as summers seem to get hotter and hotter. Not only have they searched out more daringly colorful prints and patterns, to cater to the fashion-conscious, but they've started collaborating with IPs like Street Fighter for a little extra "Street" cred. Will fan-equipped clothing be the fashion of the future? It's still hard to tell, but if you're a believer, you can already buy Chikuma no Smafa's products online. We say go for it – someone has to be the trendsetter, after all.
For more info and updates from Japan, check Japankuru for new articles, and don't forget to follow us on Twitter, Instagram, and Facebook!
Article/Image Sources: Mainichi Shimbun, Chikuma no Smafa