Japan's Penis Festival ・ The Kanamara Festival Has Japanese Traditions, Ceremony, and Phalluses Galore
Every spring, people gather for the traditional Japanese "Kanamara Festival" to celebrate one thing: the penis.
The Kanamara Festival is all about penises. (Yes, penises, genitals, no typos involved!) This traditional festival is held in the city of Kawasaki every spring, just outside of Tokyo, and the festivities are right out there in the open. The Kanamara Festival is quite literally the penis festival, as "mara" is one word for penis in Japanese, and together "kanamara" means "iron penis." All of this puts the popular festival right on the edge of taboo, so what does a penis festival look like in Japan?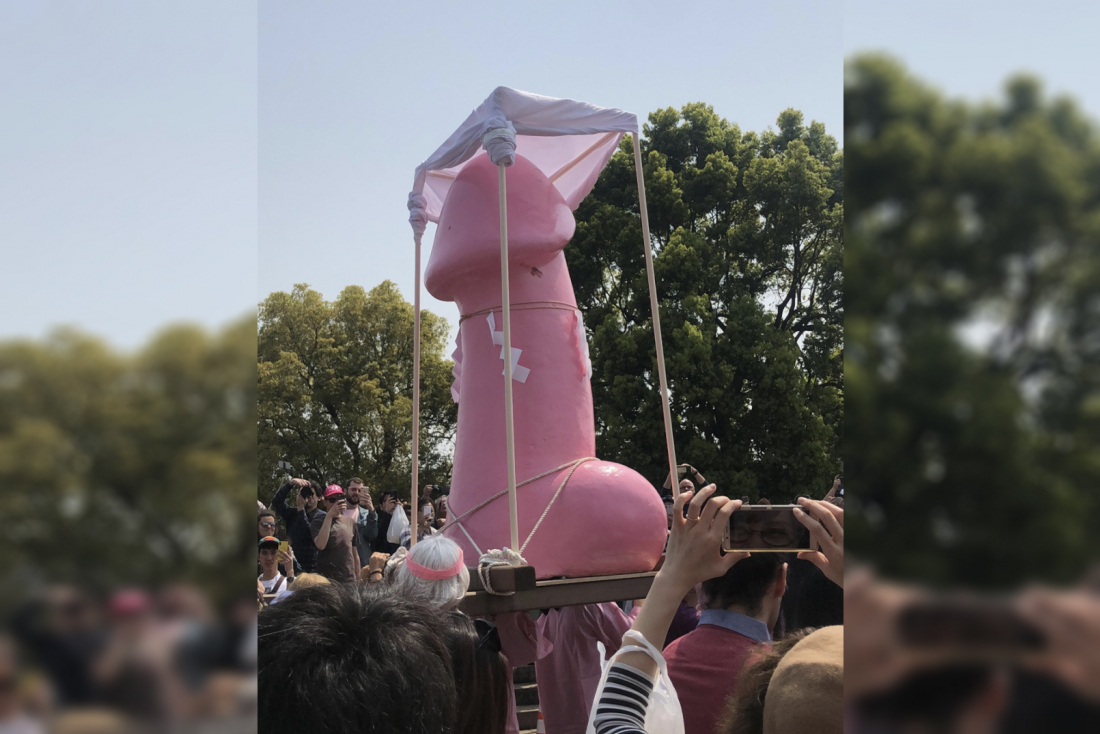 Attending the Kanamara Festival
On the first Sunday of April every year, thousands head to Kawasaki's  Kanayama Shrine (金山神社), with travelers and locals alike joining together to create a lively crowd, waiting in anticipation of one of Japan's most unique yearly events. While the festival is traditional and involves plenty of local Shinto religious practices, it's not a solemn event! The cheerful festival atmosphere is punctuated with blushing cheeks and plenty of giggles, as the crowd revels in an event that is both serious and clearly a little ridiculous!
While Japan may have a reputation for creating some pretty wacky culture, the reality is that there is still a strong conservative voice in the country, and since the start, some have worried about the Penis Festival's rather risque celebrations. But the festival has been going on for more than 50 years now, and with decades of tradition now firmly established, it looks like the festivities will last into the future. In fact, the Kanamara Festival attracts more foreign visitors every year, solidifying the event's place as a permanent part of local culture.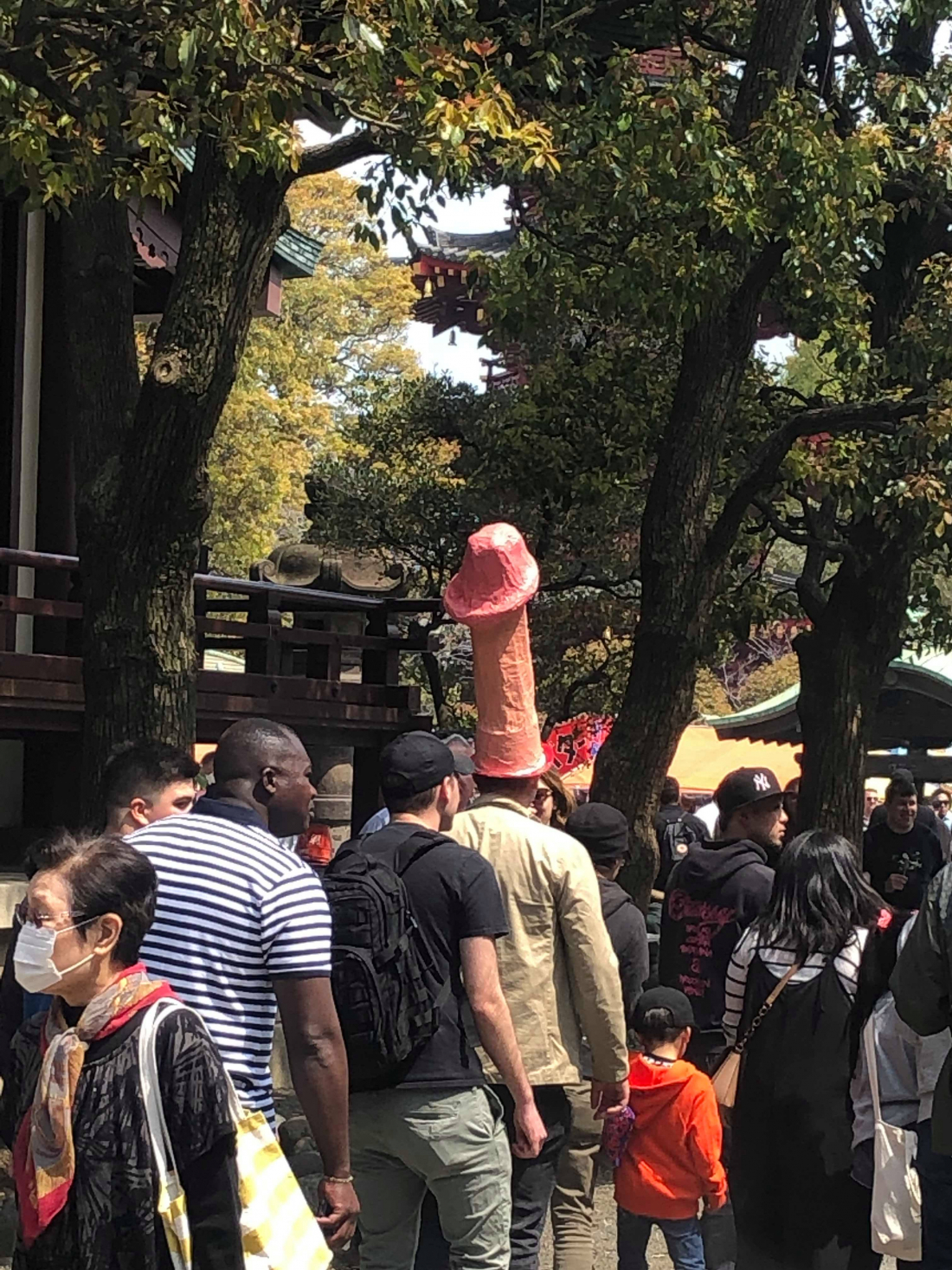 Many participants festoon themselves with penis-shaped accoutrements, some of which have obviously been carefully prepared at home for this very purpose.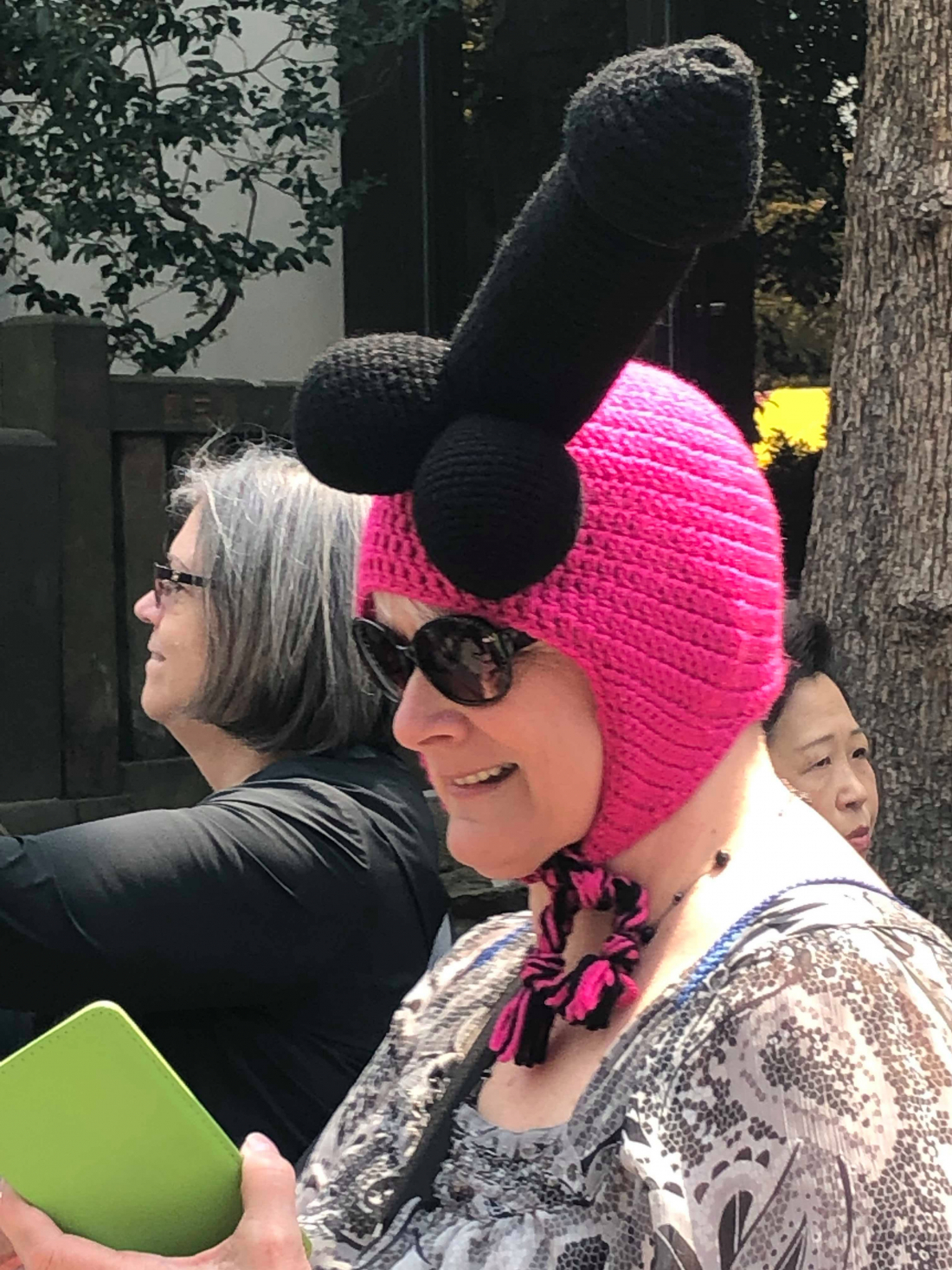 For some, the festival really brings out their creative side.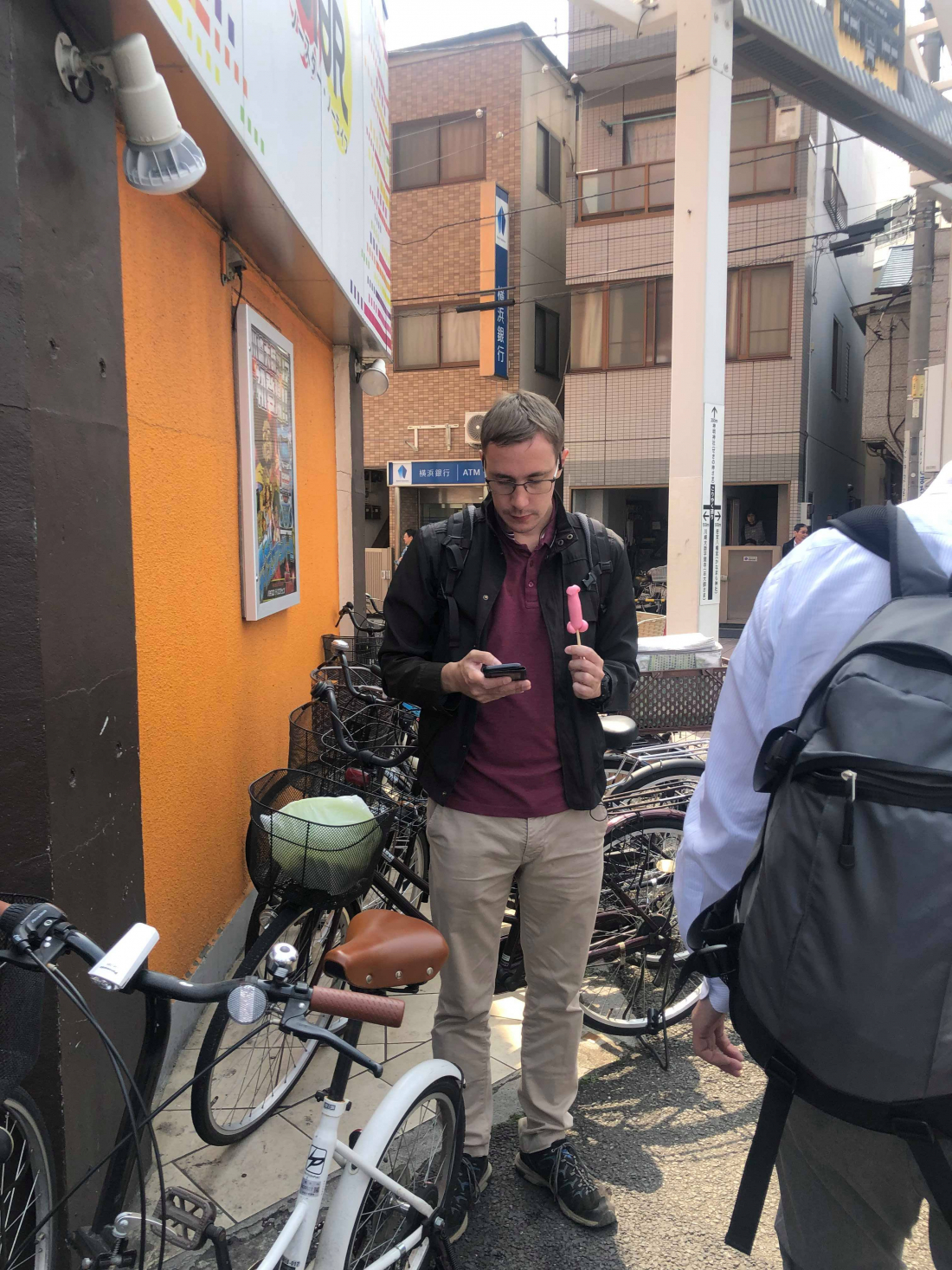 And for those who aren't interesting in preparing advance, there are plenty of penis-shaped treats to be found at the festival itself.
The Festival's Origins
So, why a penis festival? Well, the Kanayama Shrine, where the festival is held every year, has a long history as a "penis-venerating shrine." Legend tells of a sharp-toothed demon who fell in love with a young woman, and so decided to hide inside her vagina and bite off the penis of any potential suitors (in fact, the demon apparently played this trick on two different young men on their wedding nights). Unsurprisingly upset about the situation, the young woman went to a blacksmith for help, and he forged her a penis made of iron. This broke the demon's sharp teeth, freeing the woman from her troubles, and the iron penis was subsequently enshrined at Kanayama Shrine. The Penis Festival we know today is held each year to celebrate and remember this unique Japanese legend!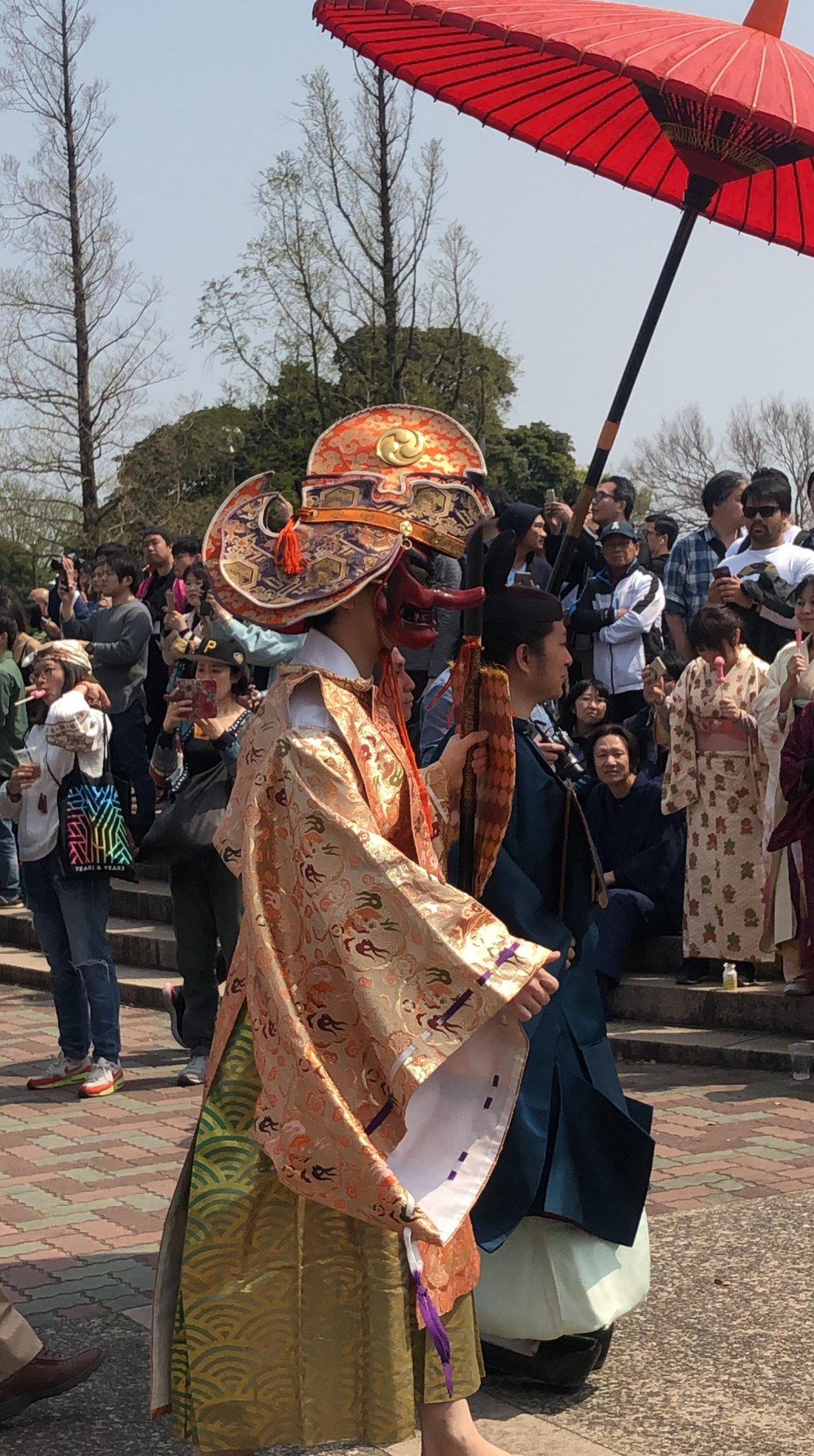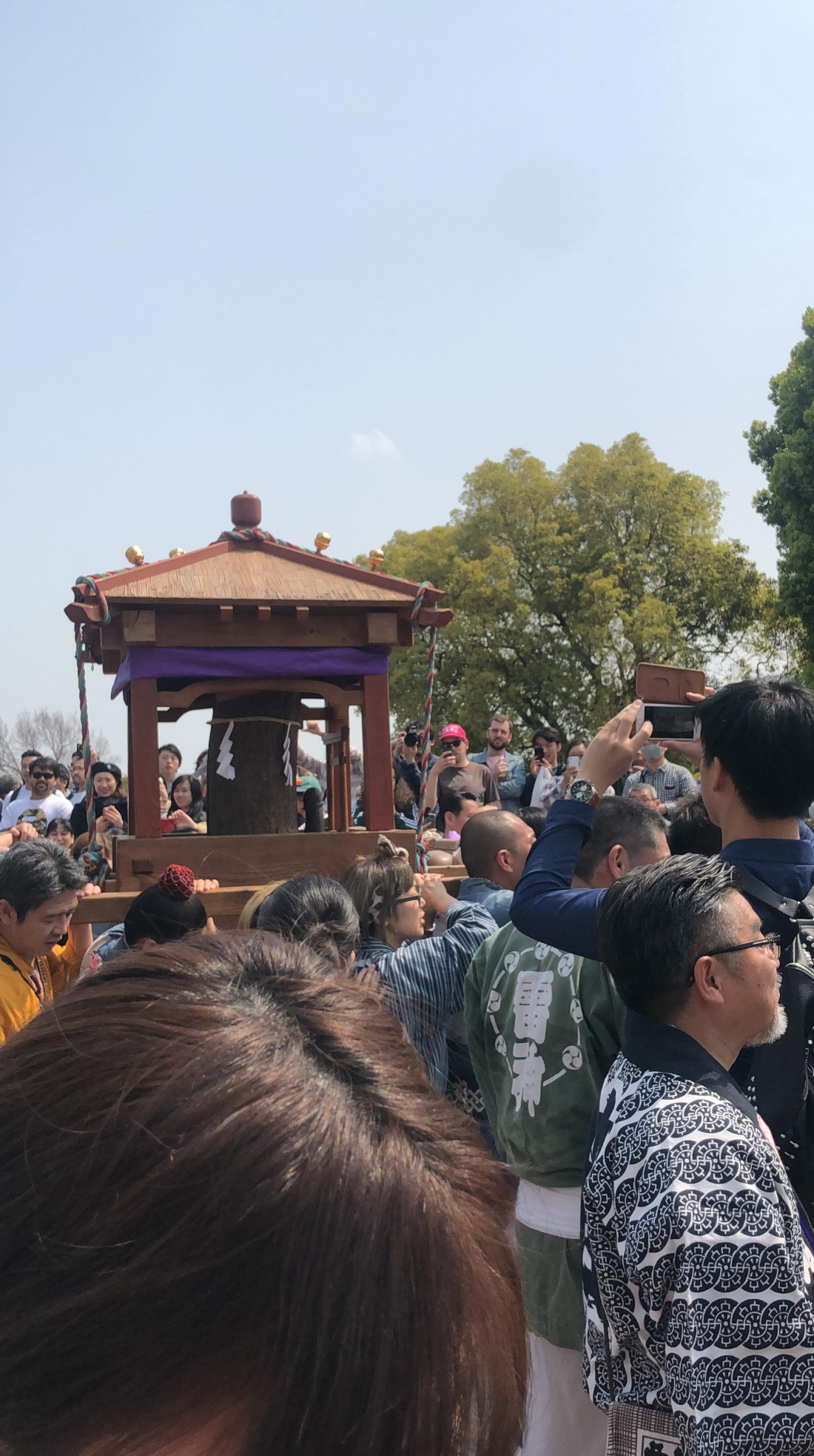 This shrine carried the "little penis."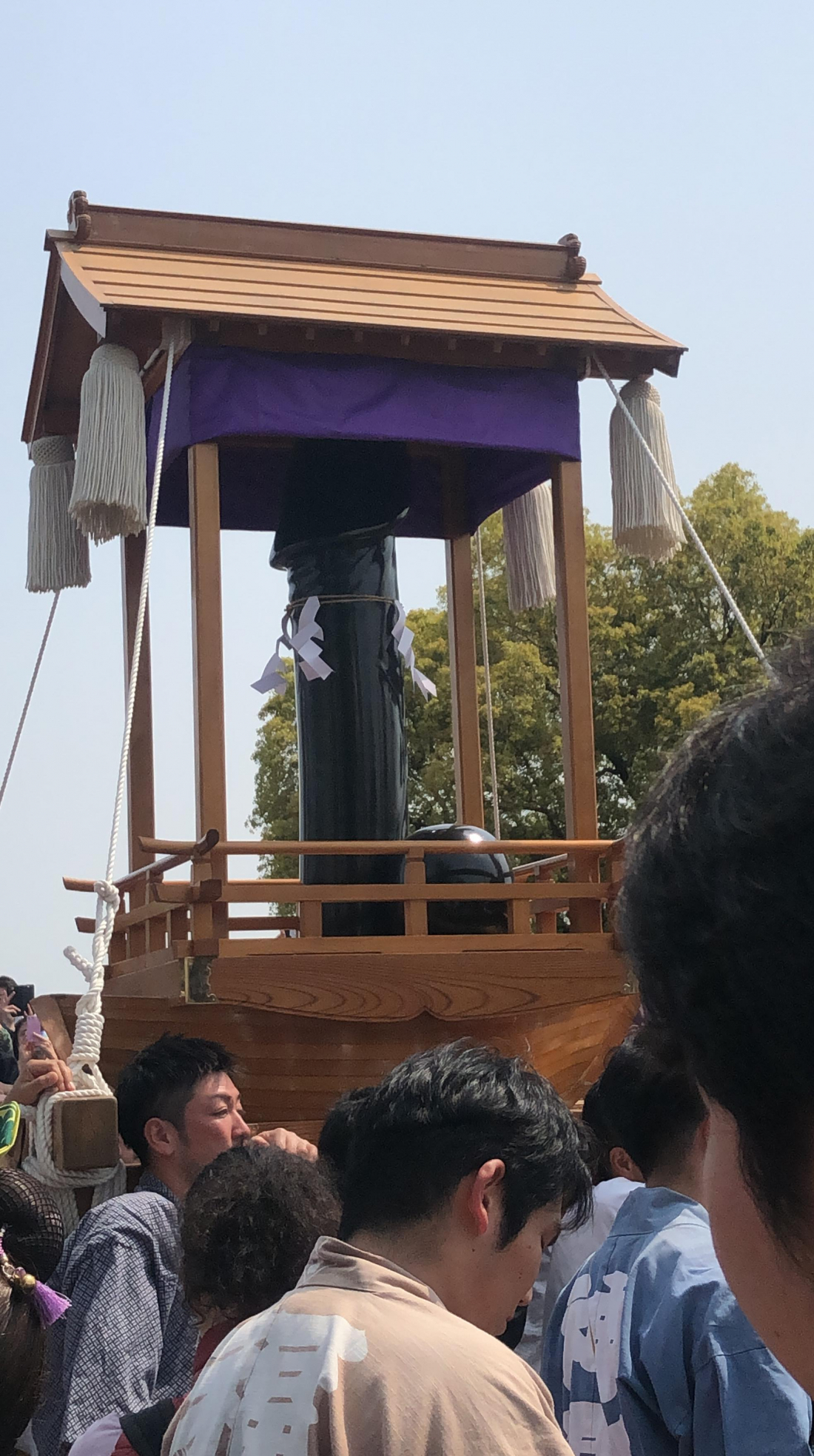 The "medium penis."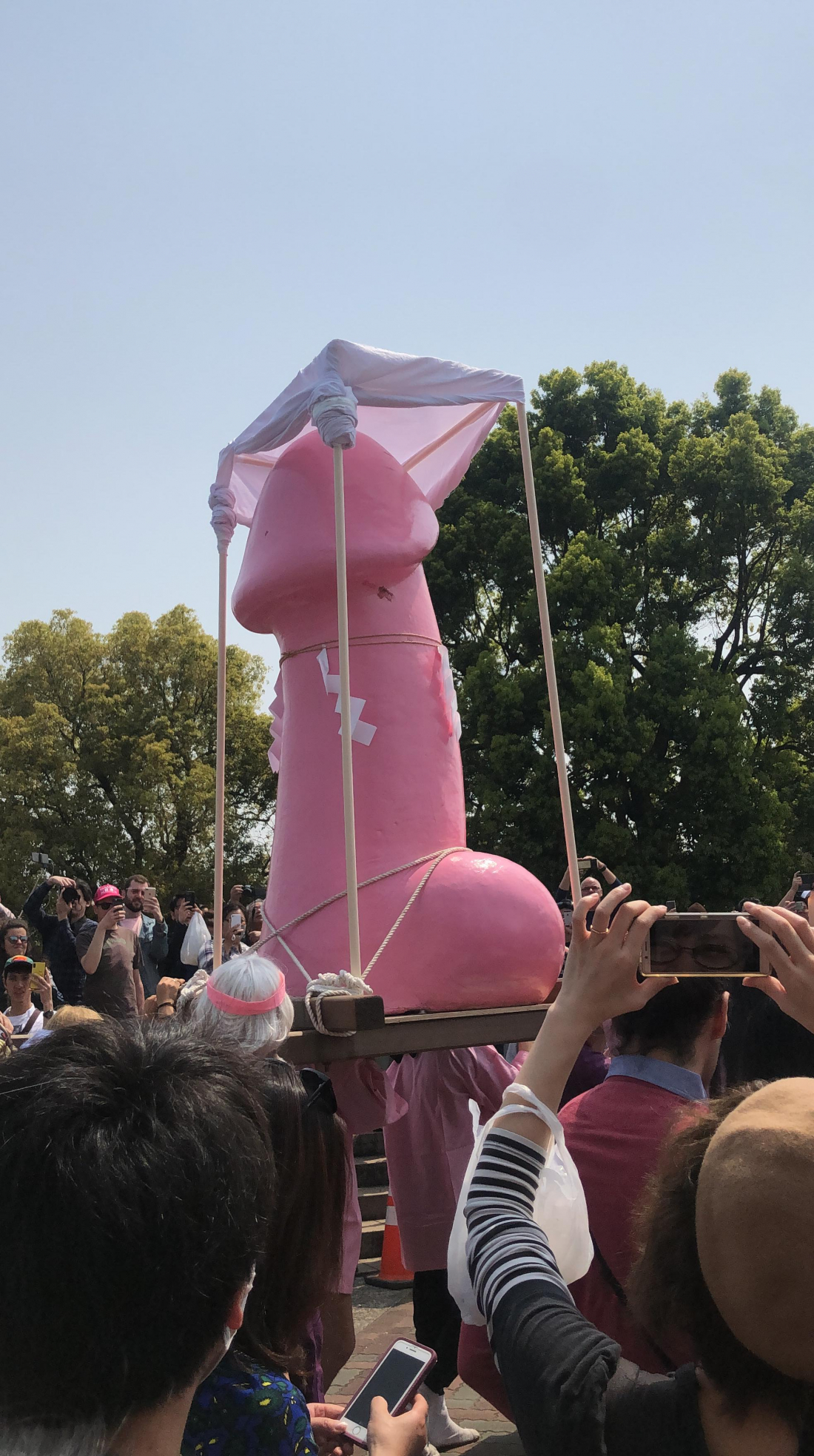 And finally, the true symbol of the festival, the "large penis." With its cute pink color and truly enormous scale, all eyes are on this penis shrine as it passes by.
What to Do at the Kanamara Festival
Don't get flustered, there's plenty to do at the Penis Festival! Perhaps the most important activity is to watch the procession of three shrines carried through the crowd, each portable shrine containing its own penis: small, medium, and large. As the shrines are carried, participants shout "dekaimara, dekaimara," meaning, well… "huge penis, huge penis." Nothing if not accurate.
Visitors will also find plenty to entertain themselves among the many stalls and sellers that set up around the festival, mostly offering a variety of items made in the shape of a penis. Penis earrings? Plenty of options! Penis art? Lots of it! And penis candy? Who wouldn't want a penis lollipop! If the sweets aren't quite enough, though, you'll find less phallic (but more filling) street food stalls as well.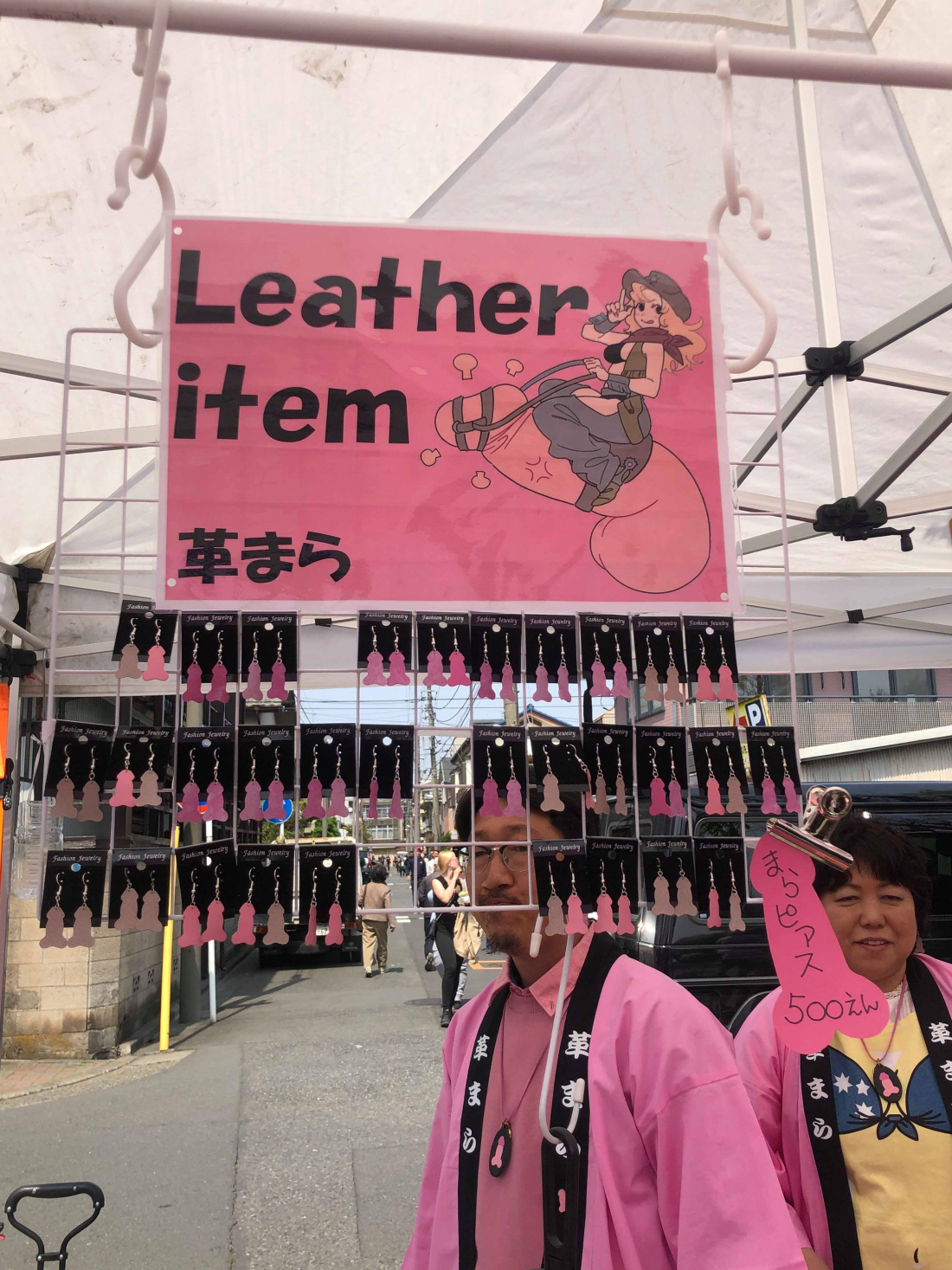 Leather penis earrings available in a variety of colors.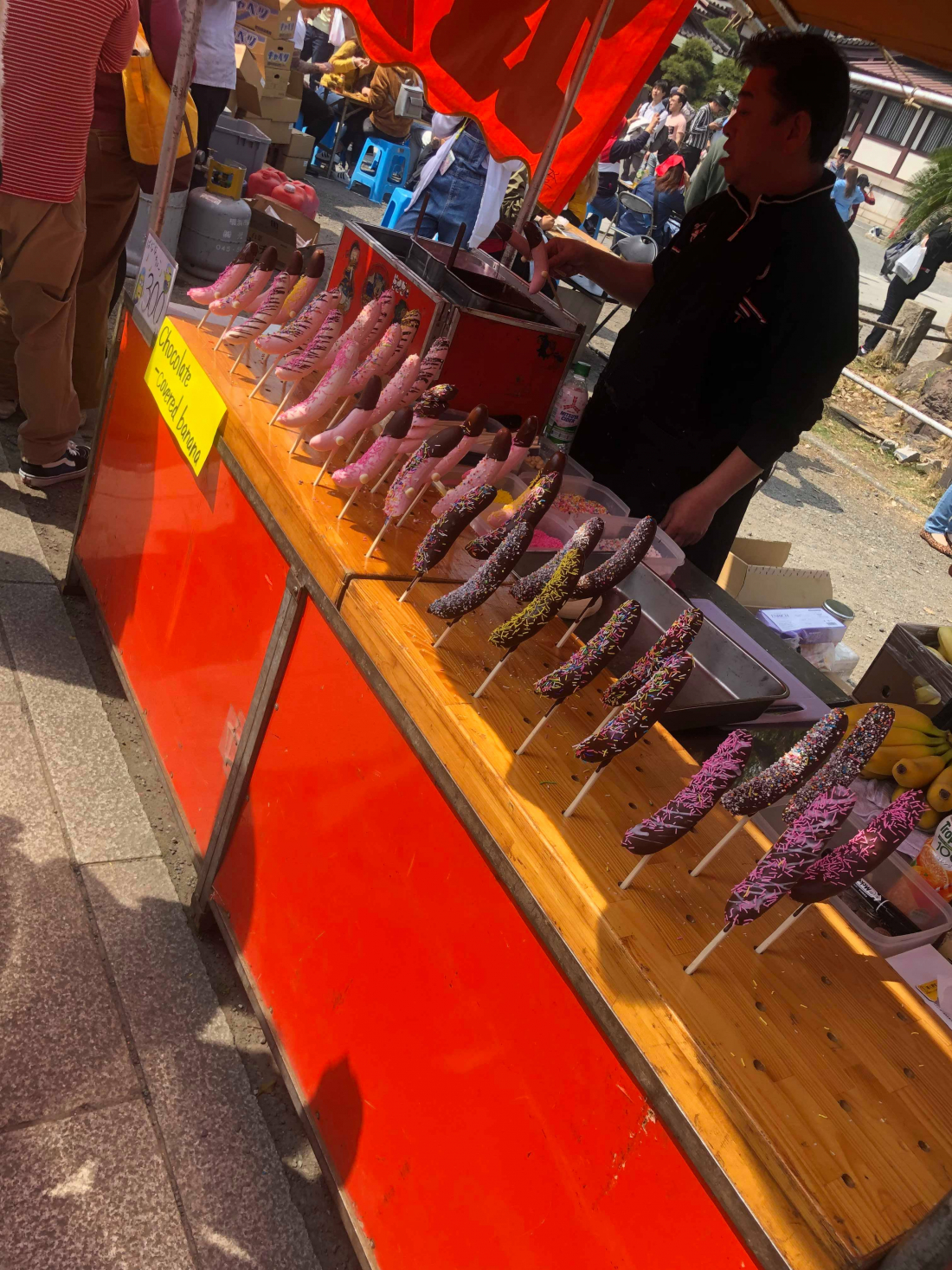 Some extremely suggestive chocolate-covered bananas, the perfect festival snack.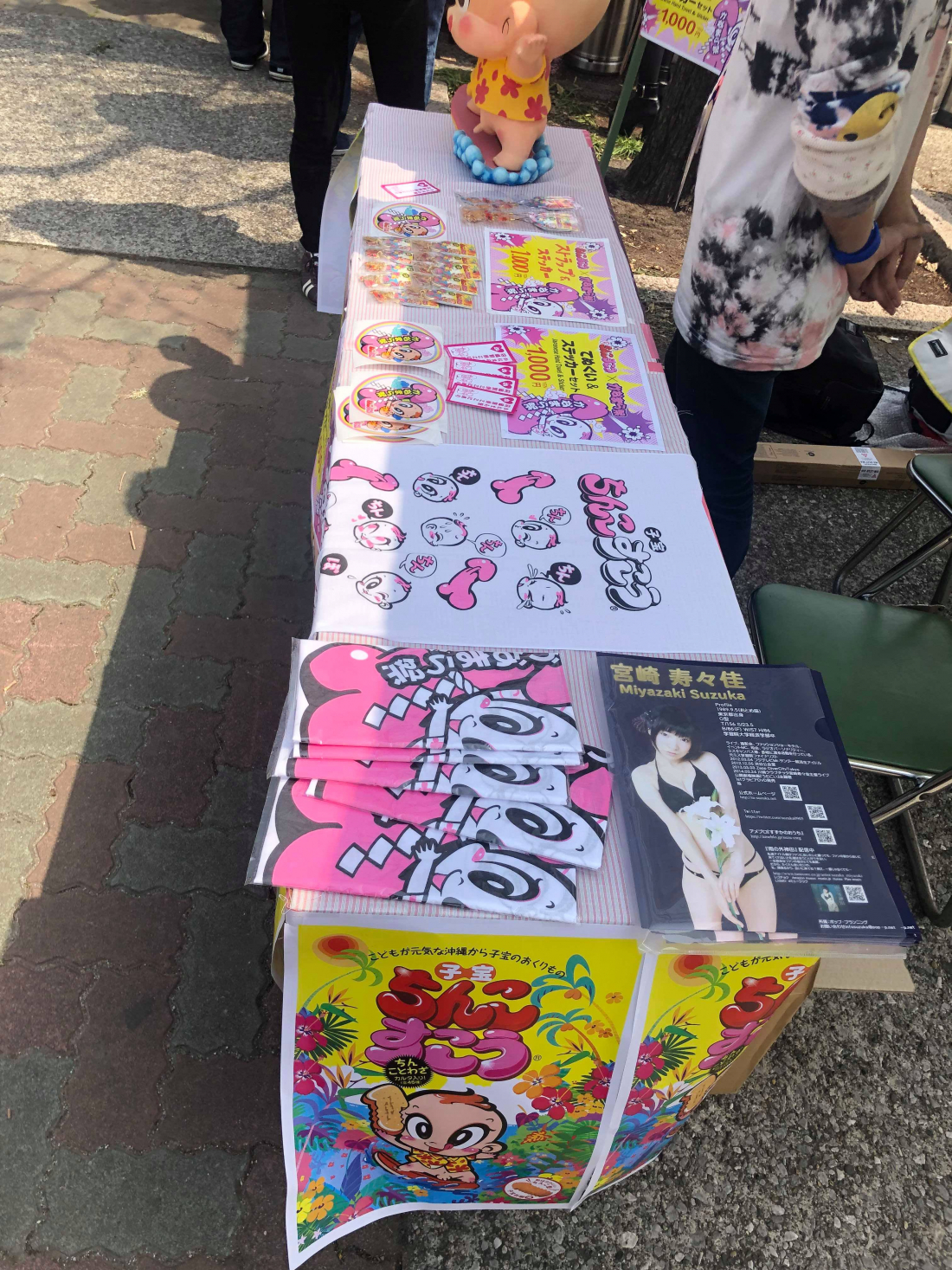 And anyone who really wants to bring home memories of the event can pick up merchandise like penis-print t-shirts and stickers.
With a nickname like "The Penis Festival," it's hard to know what to imagine at the Kanamara Festival, but a real-life trip to the event proves that it's a fun, light-hearted festival with participants of all kinds. Whether you like traditional Japanese legends with surprising storylines, or just want to participate in some ridiculous modern-day festivities, there's plenty to enjoy at this Kawasaki festival. Next time you're in the Tokyo area during the spring, especially for cherry blossom season, think about adding this unique event to your itinerary!
---
Basic Info
Name: Kanayama Shrine (金山神社)
Address: 2-13-16 Daishi Ekimae, Kawasaki Ward, Kawasaki, Kanagawa
---
For more info and updates from Japan, check Japankuru for new articles, and don't forget to follow us on Twitter, Instagram, and Facebook!
Source: JAPANKURU