Kuruki the Japanese Shiba Inu: The Story of Japankuru's Adorable Mascot
The everyday life of the Japankuru mascot Kuruki, a white shiba inu, and quite possibly the cutest dog in the world.
Kuruki, Age 6
We're all working adults on the Japankuru team, but that doesn't mean we're immune to the charms of what can only be called the cutest dog around. Kuruki lives with the Japankuru cameraman/editor/all-around creative Andy Kin, who dotes on her daily, and clearly the feeling is mutual. Andy's pictures of Kuruki bring a little joy to the Japankuru team on a regular basis, so today we want to share a little bit of the cuteness with you, too!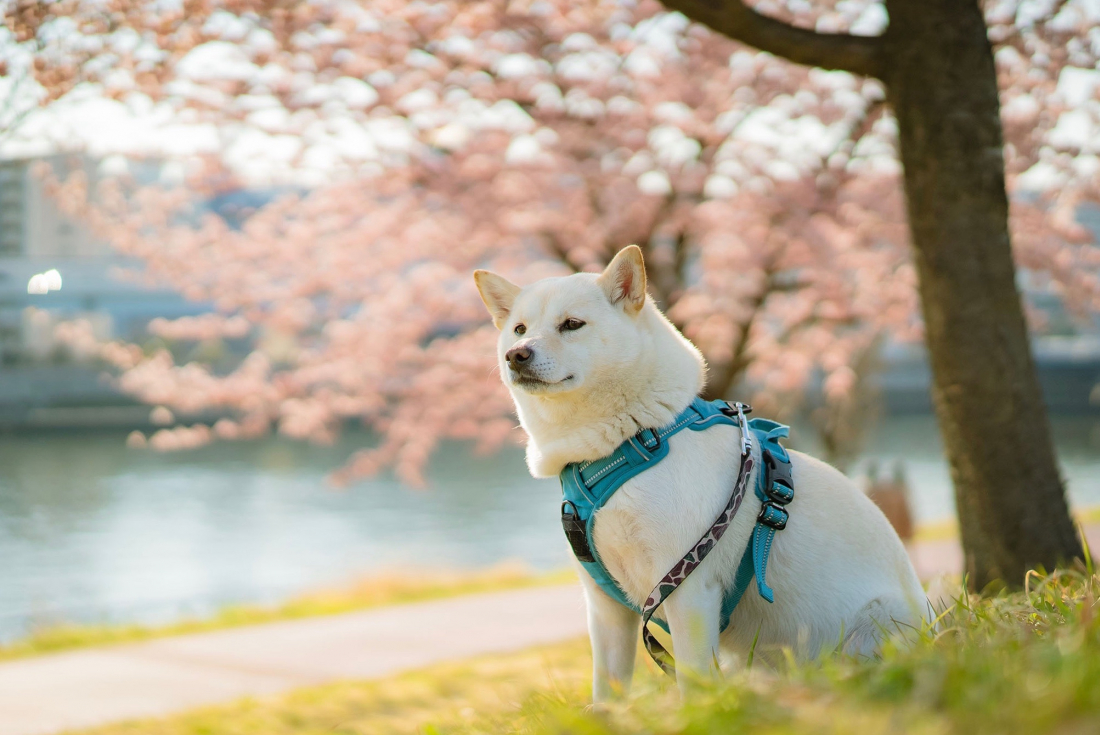 A Cherry Blossom Photoshoot
Looking for a new wallpaper for your phone? We recommend this shot of Kuruki among the cherry blossoms! You might have noticed, it's Kuruki's column profile picture as well!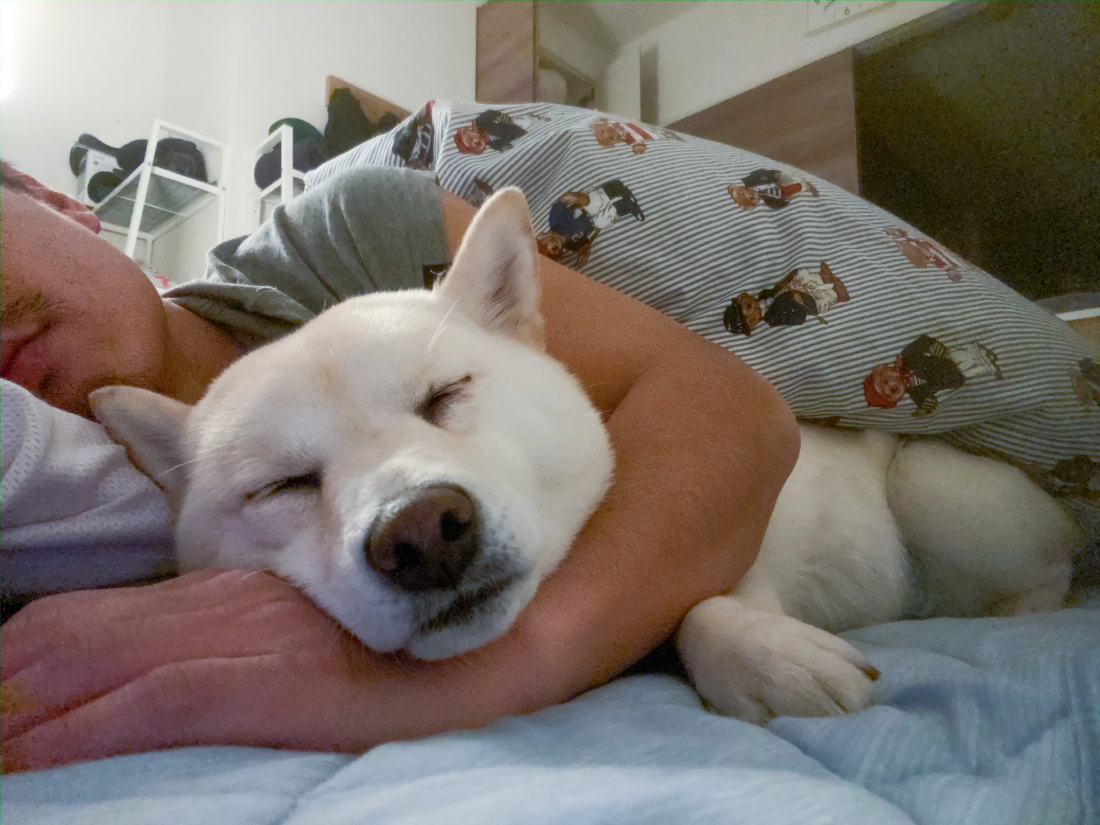 Bedtime Selfie
Kuruki is never as happy as when she's being held in Andy's arms. Shibu inus look gentle and sweet, but they can actually be a little standoffish to people other than their owners! So this pose is reserved only for the people that Kuruki loves most.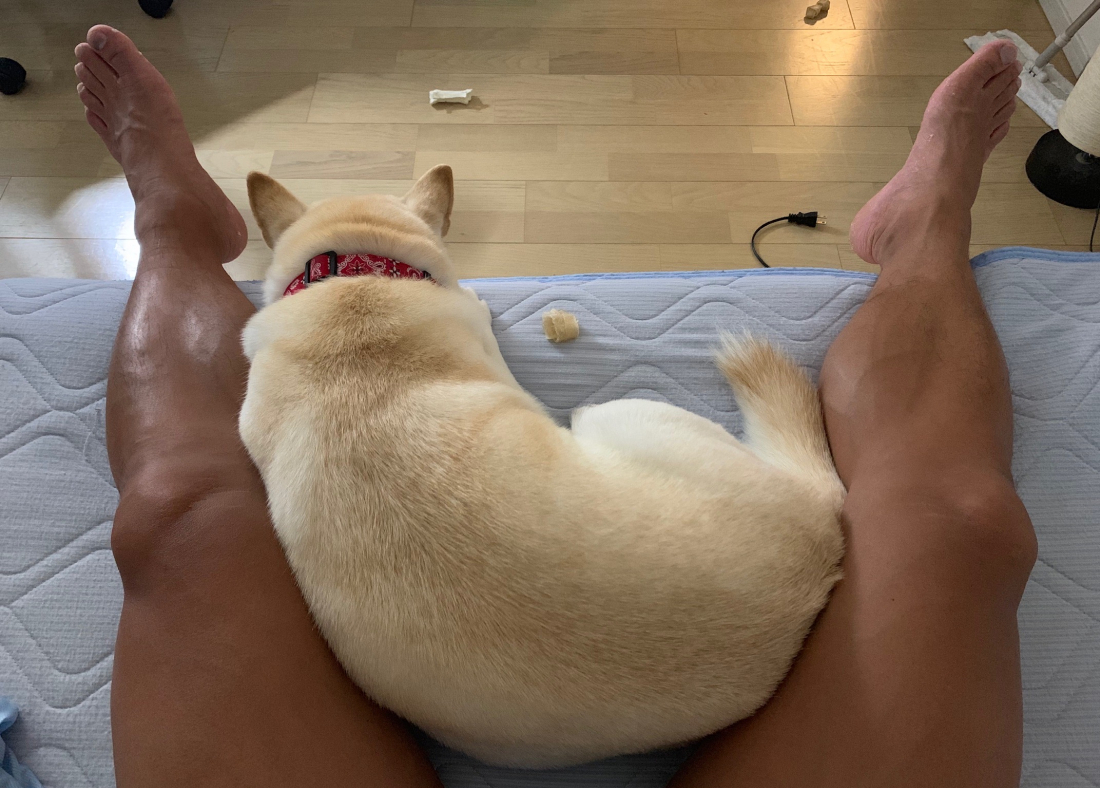 A Surprising Pose
Andy says he was lying on his bed trying to cool down one summer day when he looked down and was surprised to find Kuruki settling in in this unusual spot. If only Kuruki could talk. We'd very much like to ask her "what are you even doing there?"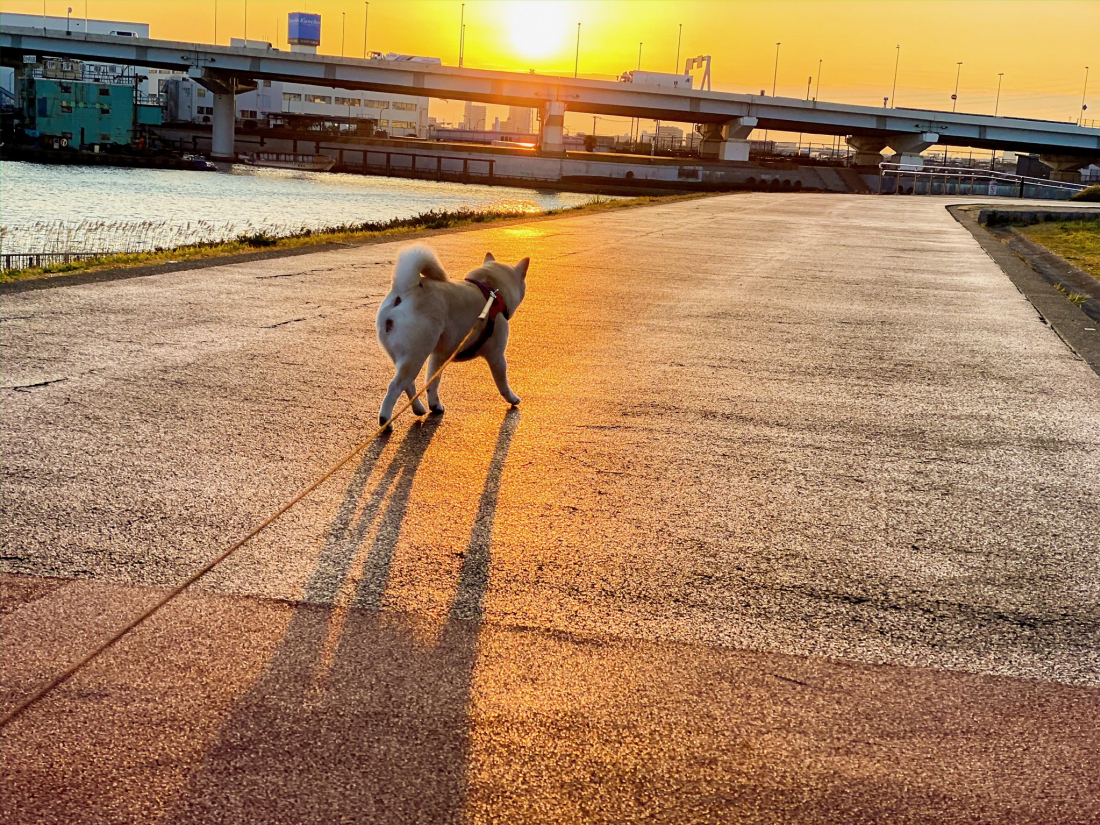 An Early-Morning WalkWhen Kuruki came home as a tiny puppy, she caused some major changes in her humans' lives! The biggest thing? Early morning walks! In summer, when the sun rises early, Kuruki is there to wake Andy up at 5 o'clock every morning. In the winter she's a little more forgiving and waits until 6. We like to call it the "shiba alarm."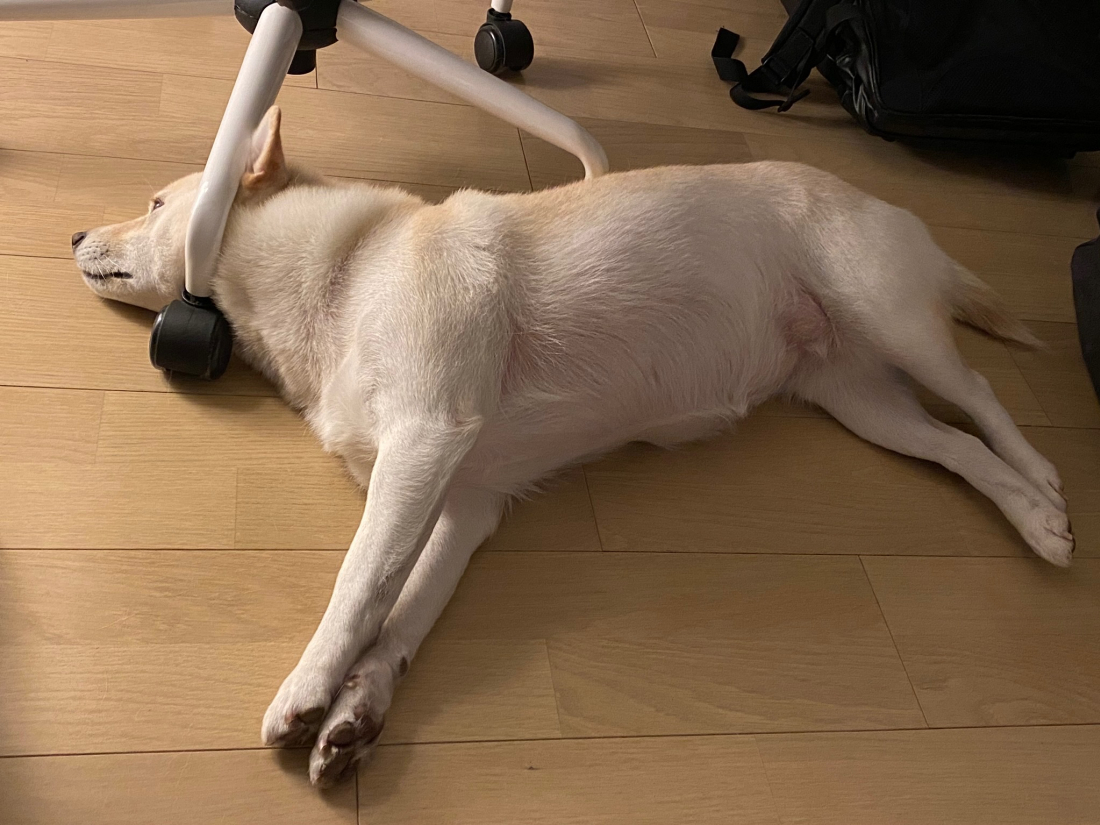 Making Her Own Chinstrap
If you have a shiba inu, you might recognize this post. Apparently, shiba inus like have something supporting their chin, because it gives them a sense of stability!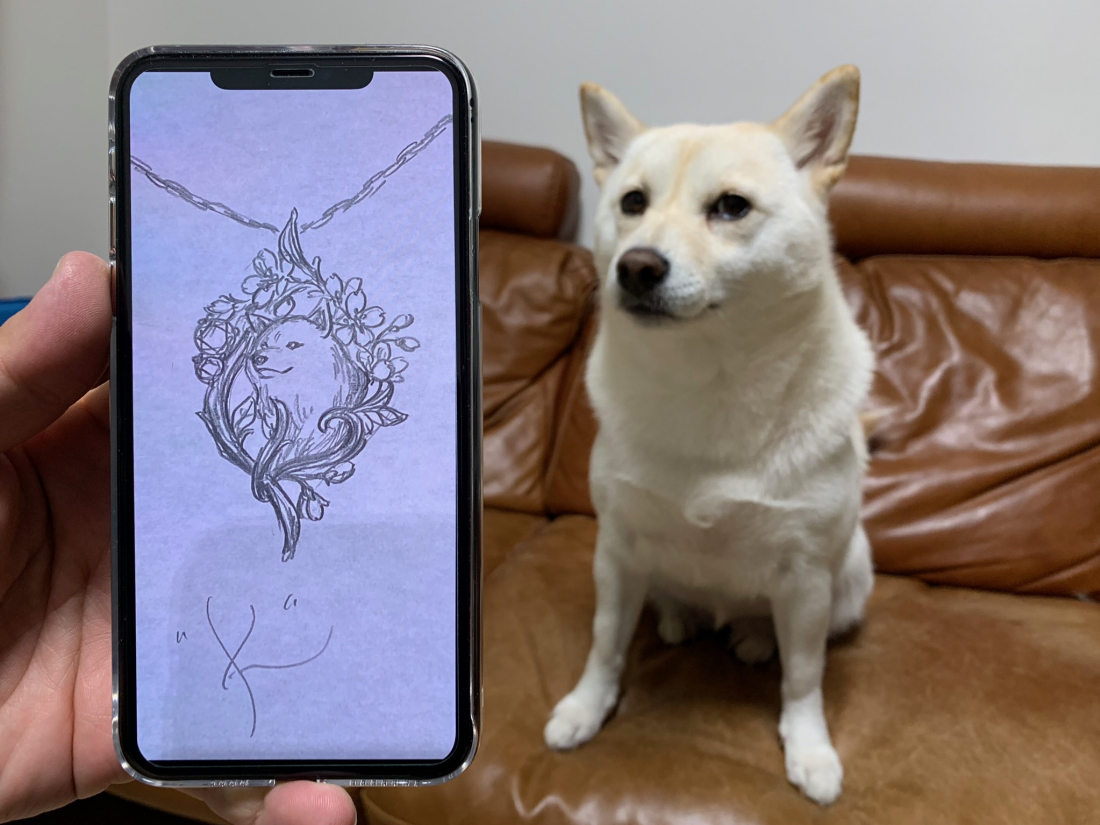 The Kuruki Pendant
Working at Japankuru, we get to interface with a lot of interesting Japanese companies, so when we were working with Japanese jewelry makers K-uno we were interested to find out that they offer "pet jewelry." During a meeting with a K-uno jewelry designer, we showed her a picture of our adorable mascot, and within minutes she'd drawn up an amazing Kuruki designーright there on the spot! Andy was so smitten that he immediately got up and paid for the design to be made into a real keychain.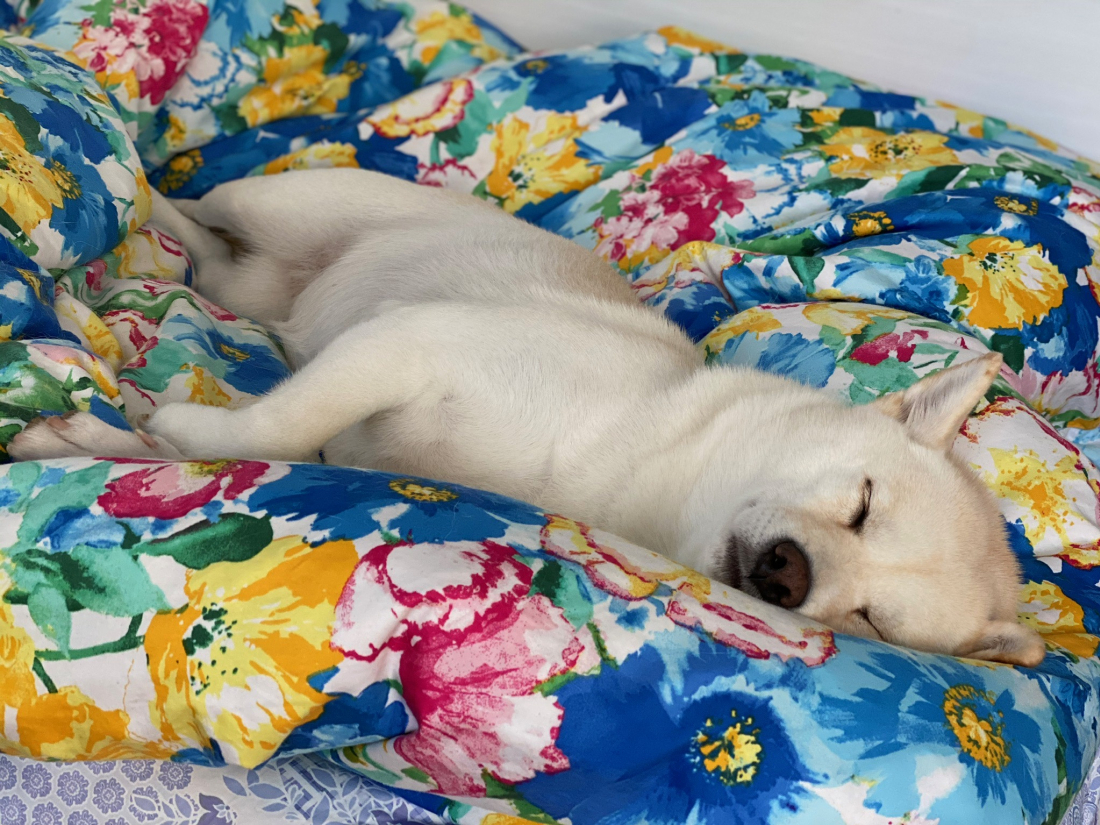 In Fluffy Futon Heaven
Kuruki can and will beeline towards any fluffy, freshly-washed blankets in her vicinity! (And she can and will be asleep within five seconds.)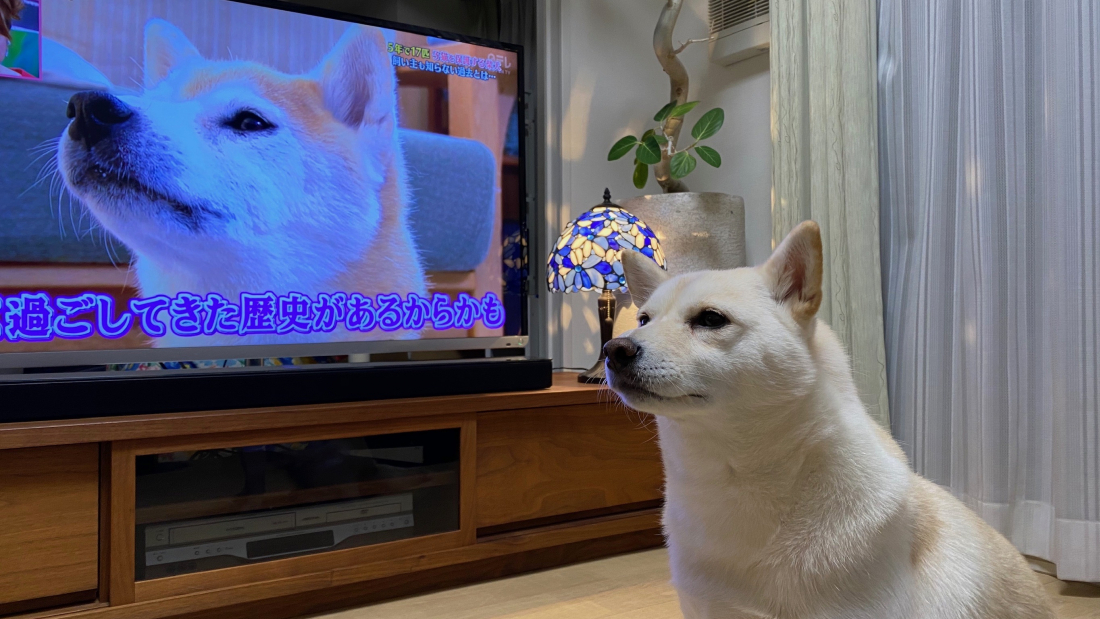 Aiming for Stardom
We believe in you, Kuruki!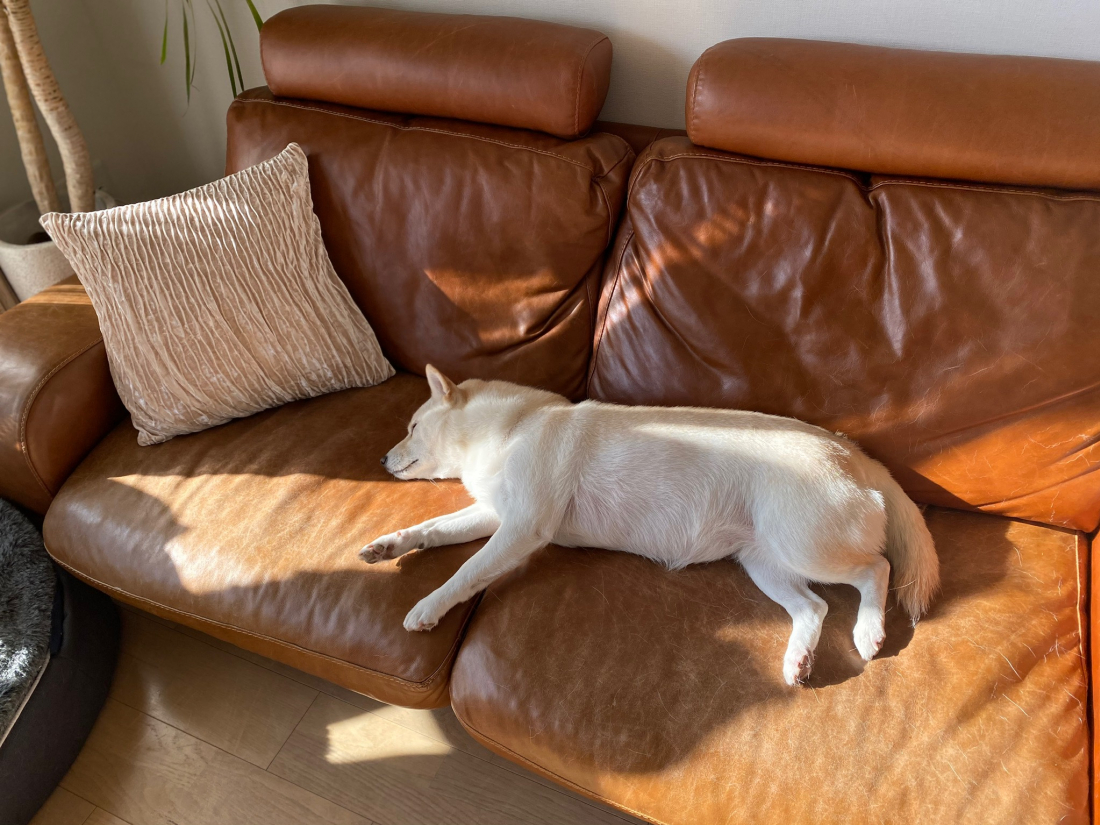 Without a Care in the World
Just a lazy weekend nap on the couch. When you're with Kuruki, everything revolves around her. That's just how life works!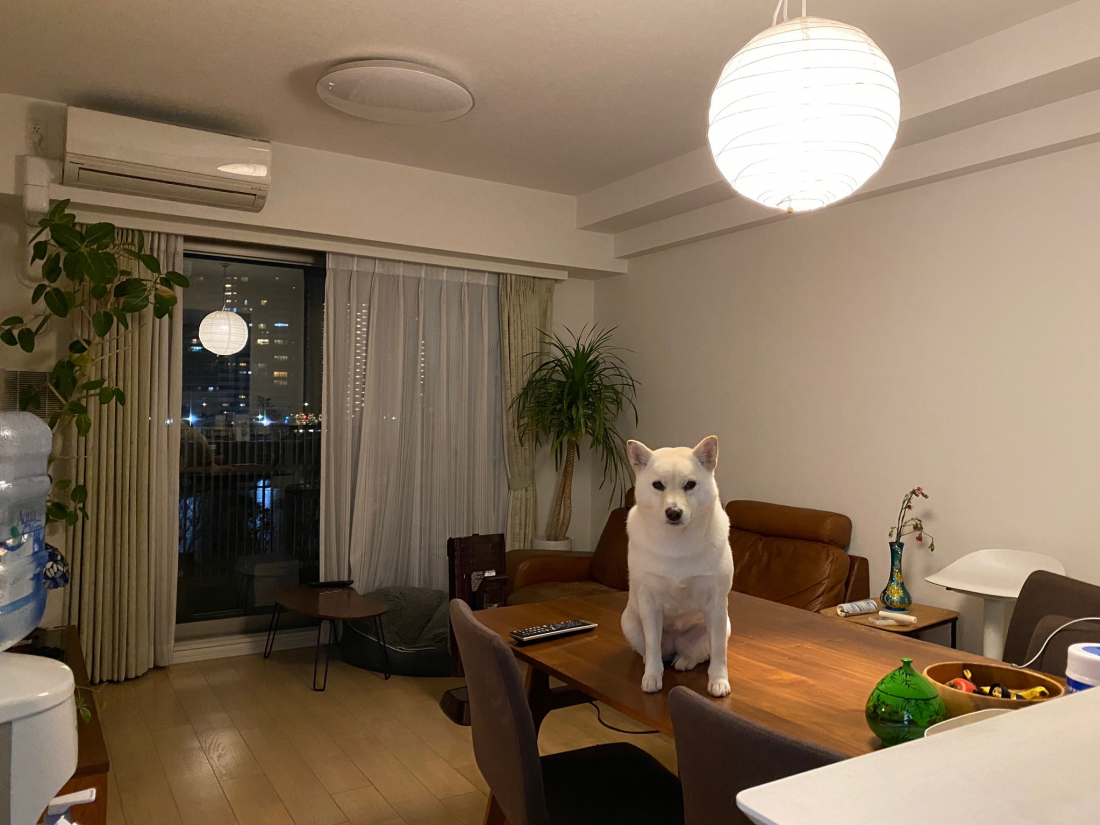 Another Surprising Pose
Andy says he was so shocked when he walked into the room that he didn't even know what to do, and just… walked out. "I'll ask her later," he thought.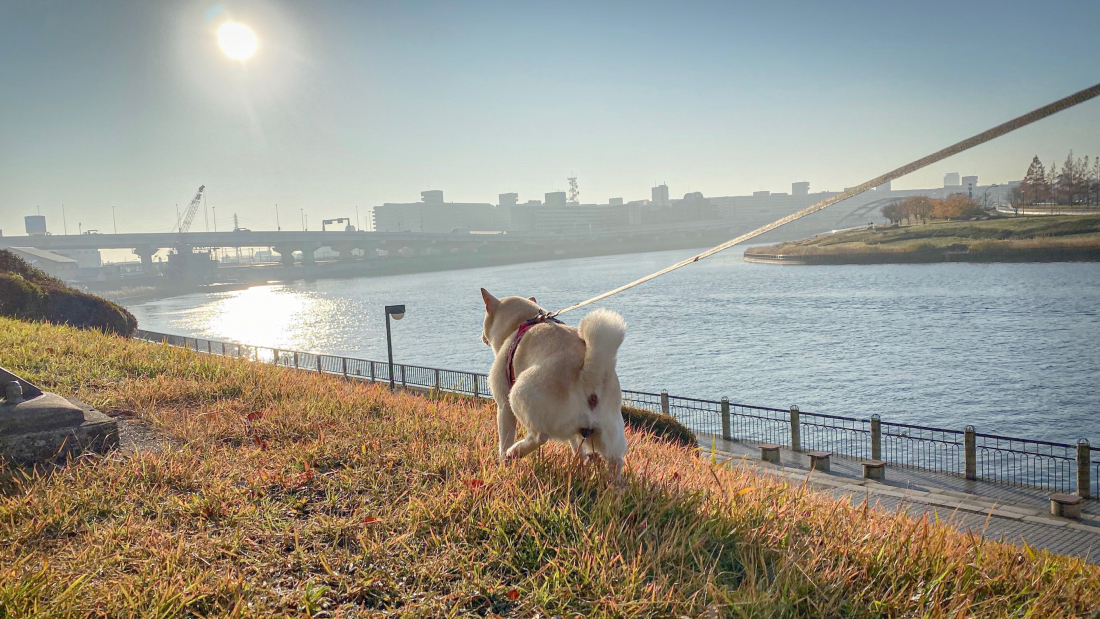 Kuruki's Everyday Routine
Kuruki… showing off her cute behind? Showing off the beautiful backdrop, perhaps?

Just a snapshot of everyday doggy life! In Japan, with so many people and dogs living in crowded city areas, they don't just scoop up poopーthey also pour water wherever dogs pee, to rinse it away!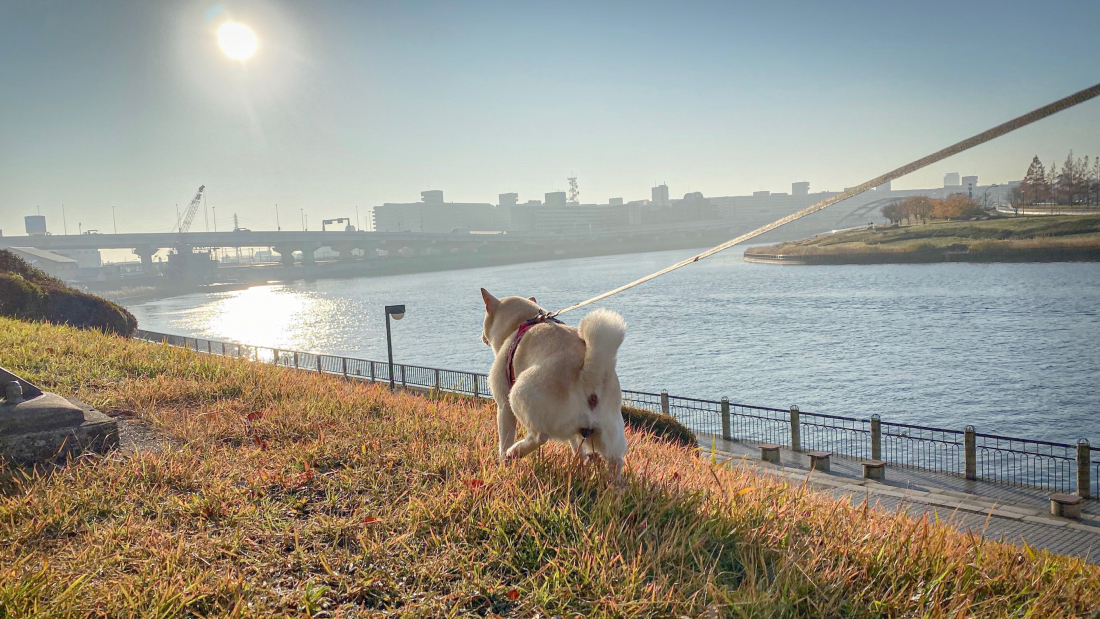 A Dignified Moment
Look closely, and you'll see that Kuruki has a lovely yogurt goatee.
Oops.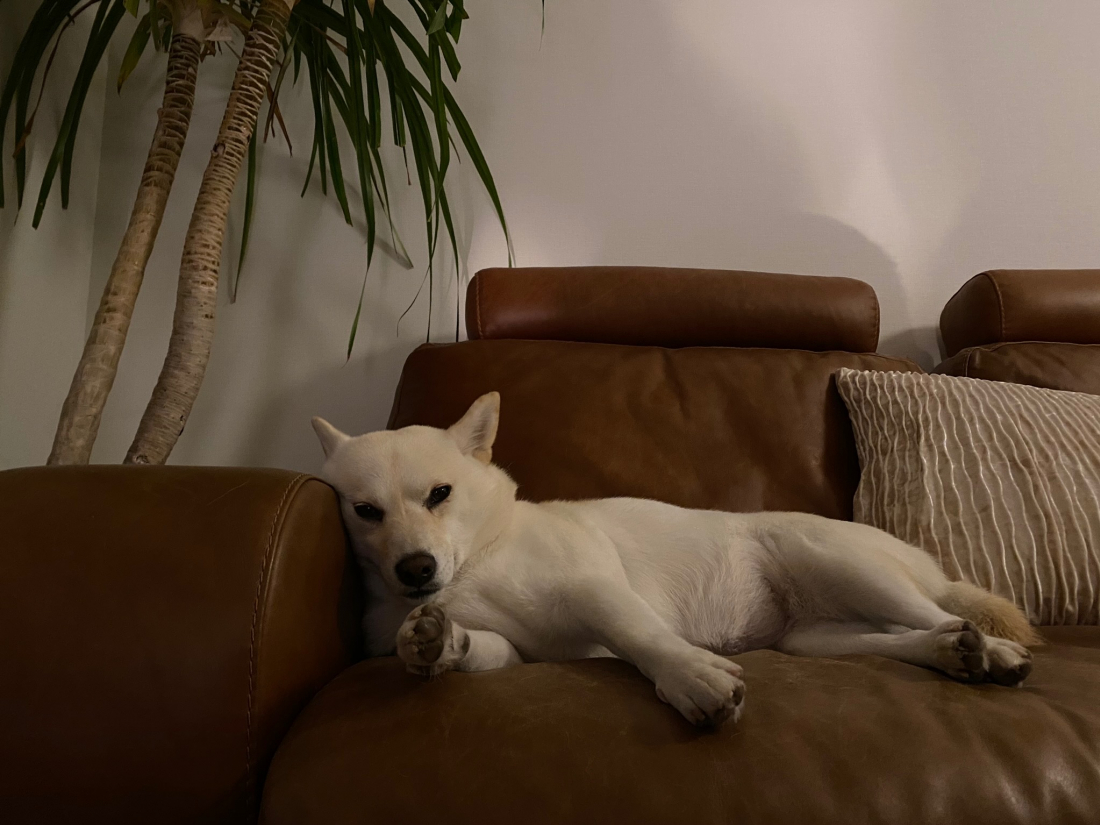 A Commanding Presence
You… you, be human.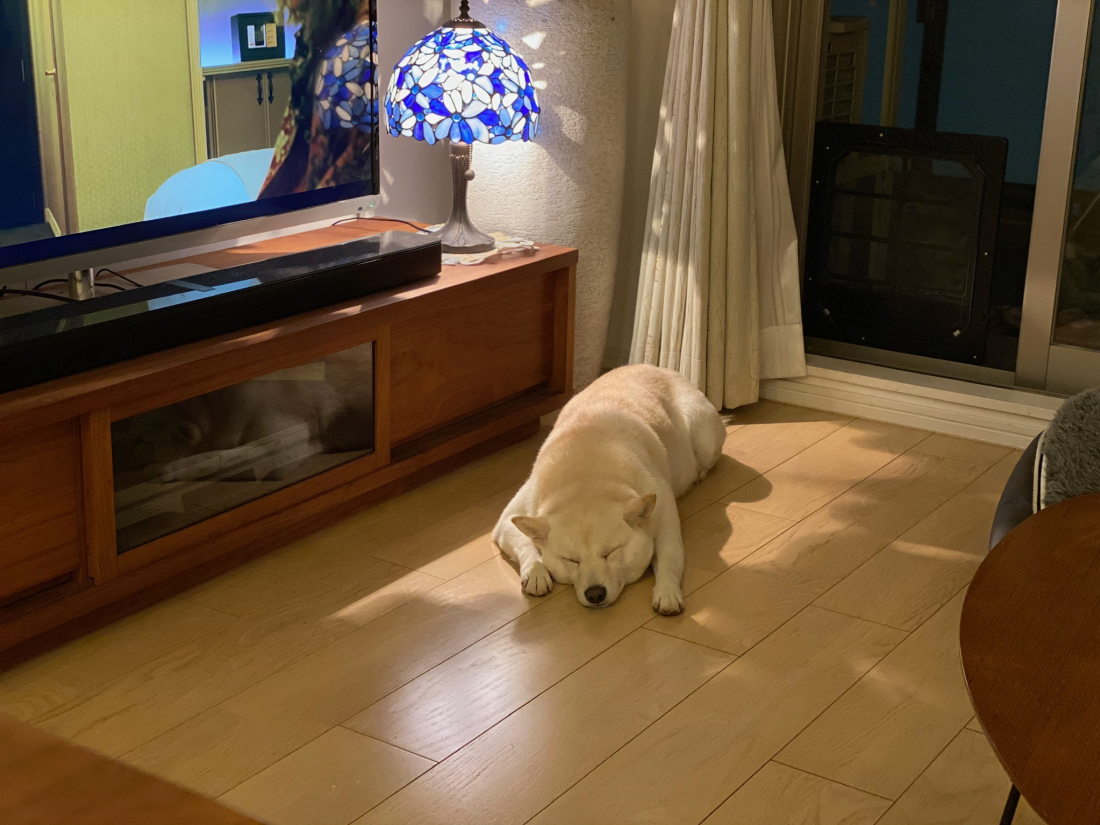 The Magic of Heated Floors
Sometimes the warm floors are just too.. comfy… and you just… can't… stay….

…awake…

Unfortunately, Kuruki has one naughty habitーeven though she's house trained, sometimes rugs are just too temptingly grass-like! So Andy has to keep his floors bare. A small sacrifice!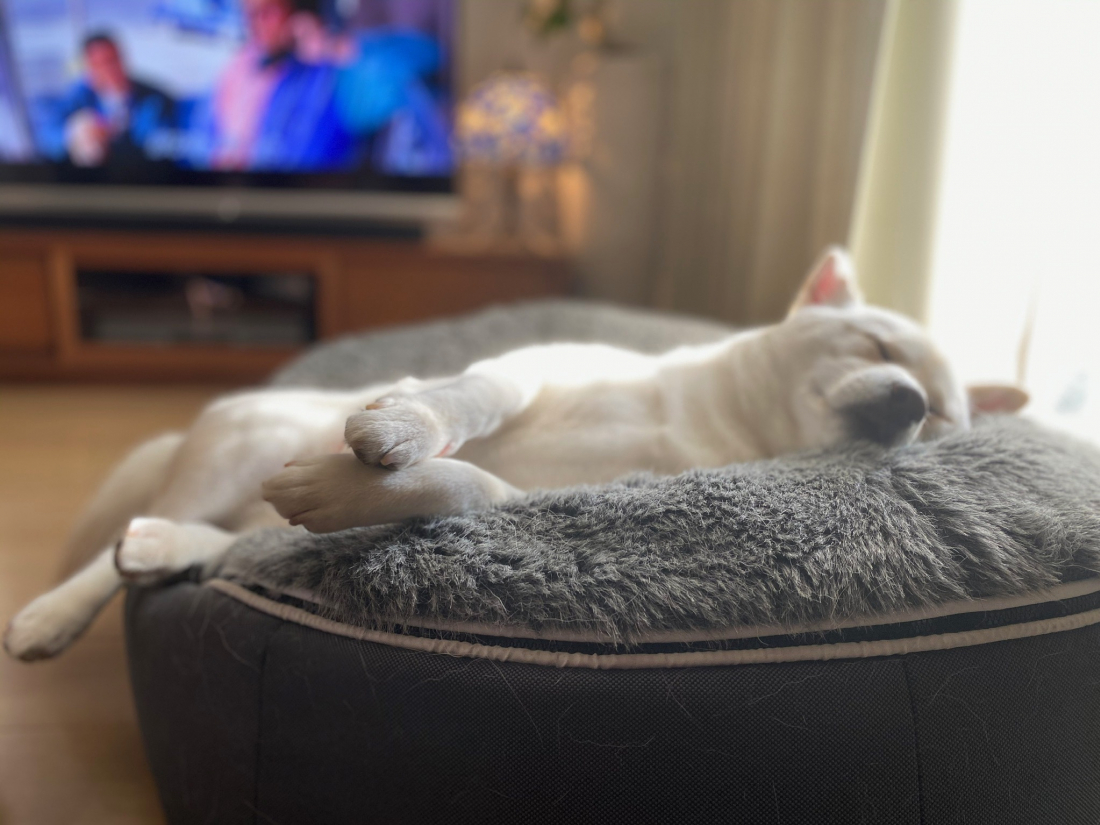 An Irresistible Face
Andy says he that when he sees Kuruki looking like this, he's inspired to work hard and get rich… so he can buy her everything in the world! Dogs will do that to you!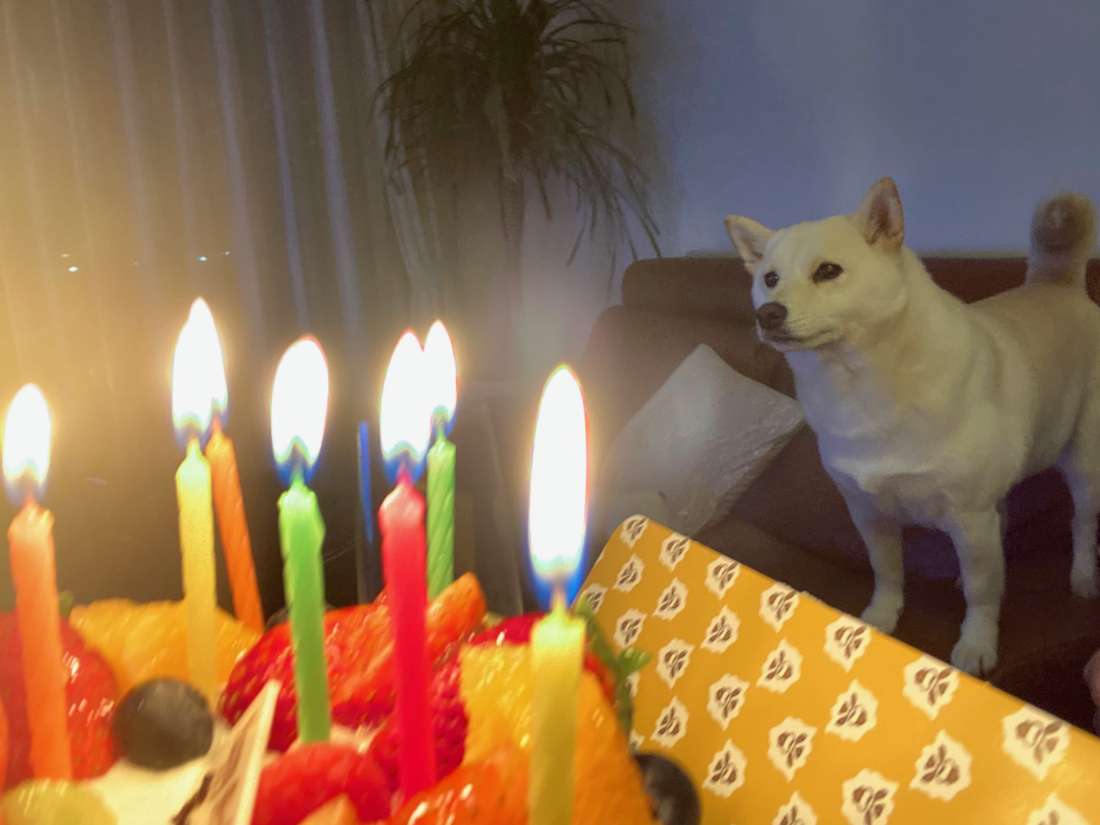 A Birthday!?
Count the birthday candles, and you'll see… poor Kuruki, this birthday cake isn't for you! But Kuruki was still the life of the party.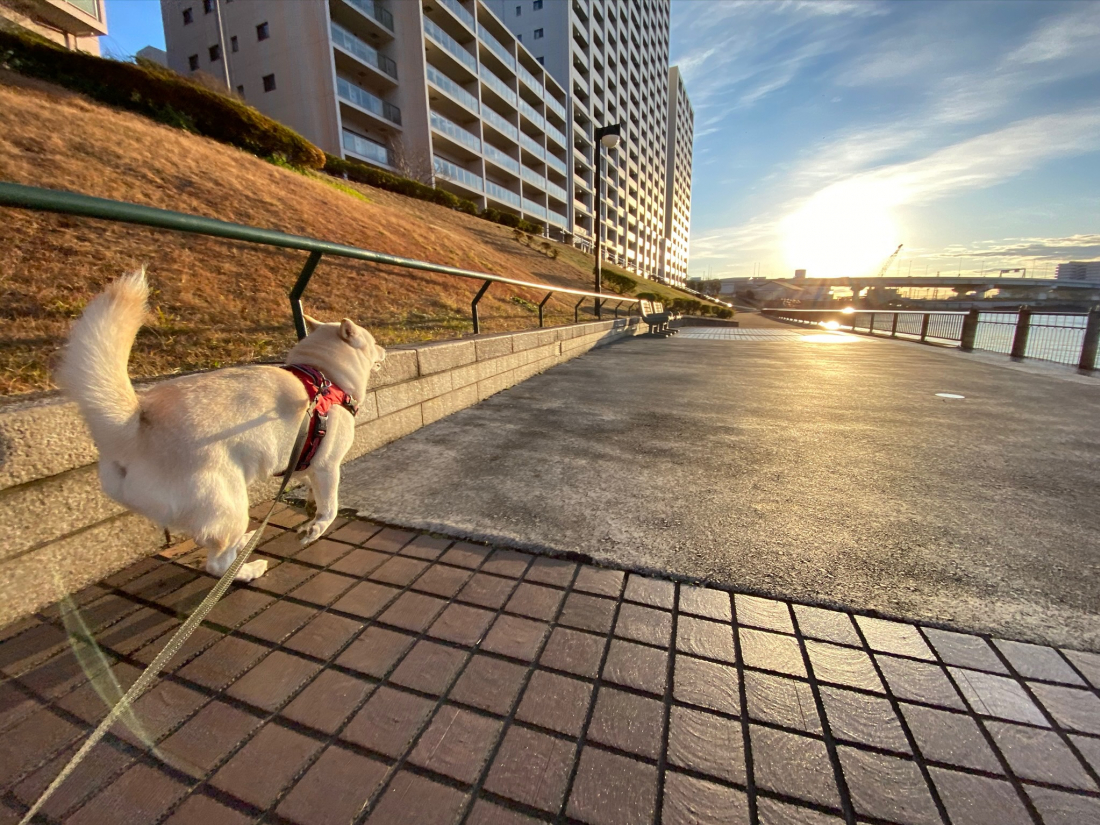 A Born Runner
At the age of two, Kuruki hit her stride and began to run at full speed. But like many dogs, she grew a little quieter as she grew older, and she had calmed down quite a bit by the age of four―taking walks at a more relaxed pace. But at the age of 5, she seemed to hit the pavement with new motivation, and began to enjoy a morning jog!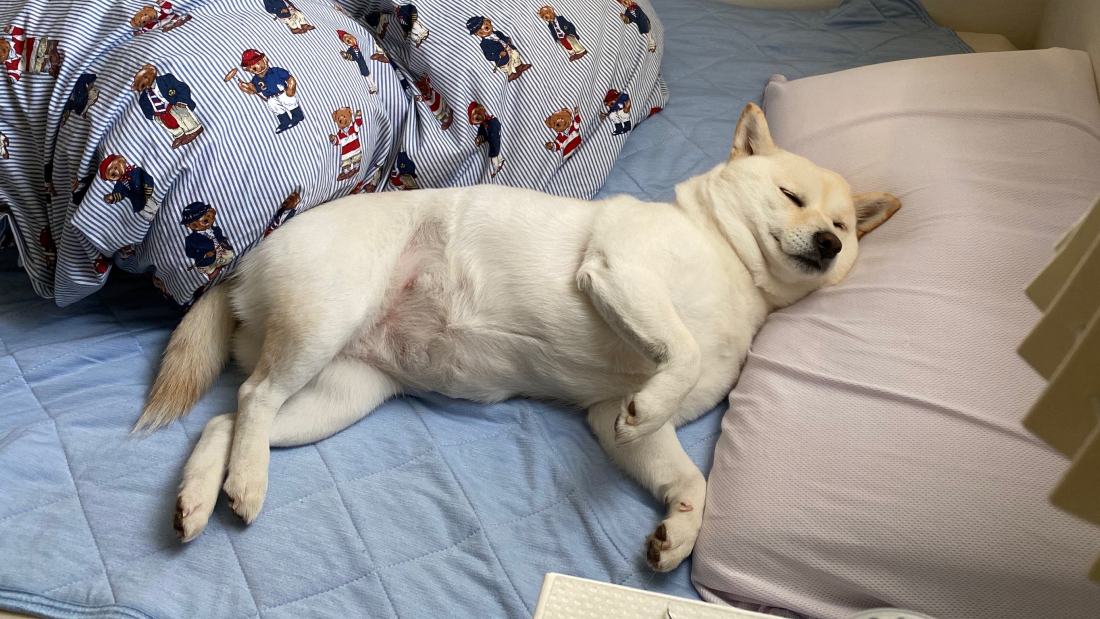 "How long have you been here?"
When she's all alone, Kuruki crawls into bed and rolls around in the sheets that smell like her humans. Sometimes, she gets caught in the act.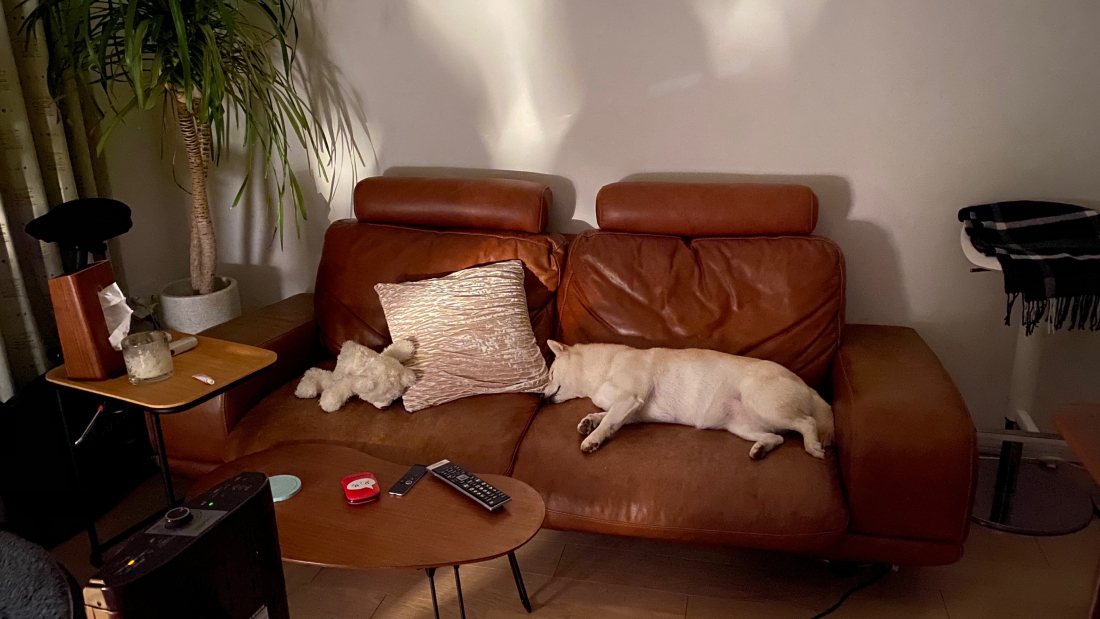 Kuruki Asleep
Kuruki has three beds. First, there's the sofa. Then, there's a cushy, luxurious dog bed just for her. But her favorite by far is… Andy's bed.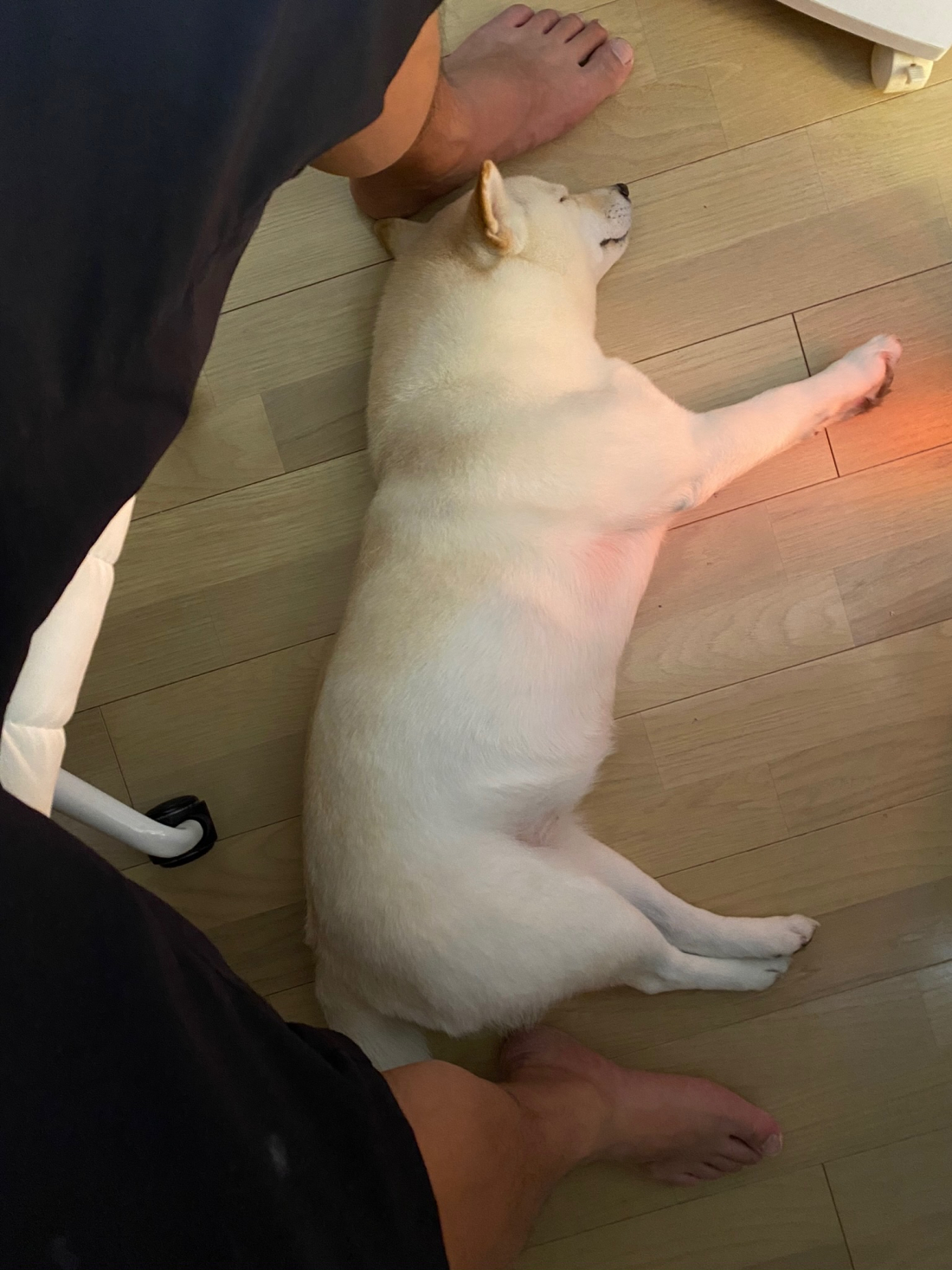 Why?
Kuruki seems to be fond of feet. But maybe that's just all dogs? They do tend to sleep at the foot of the bed!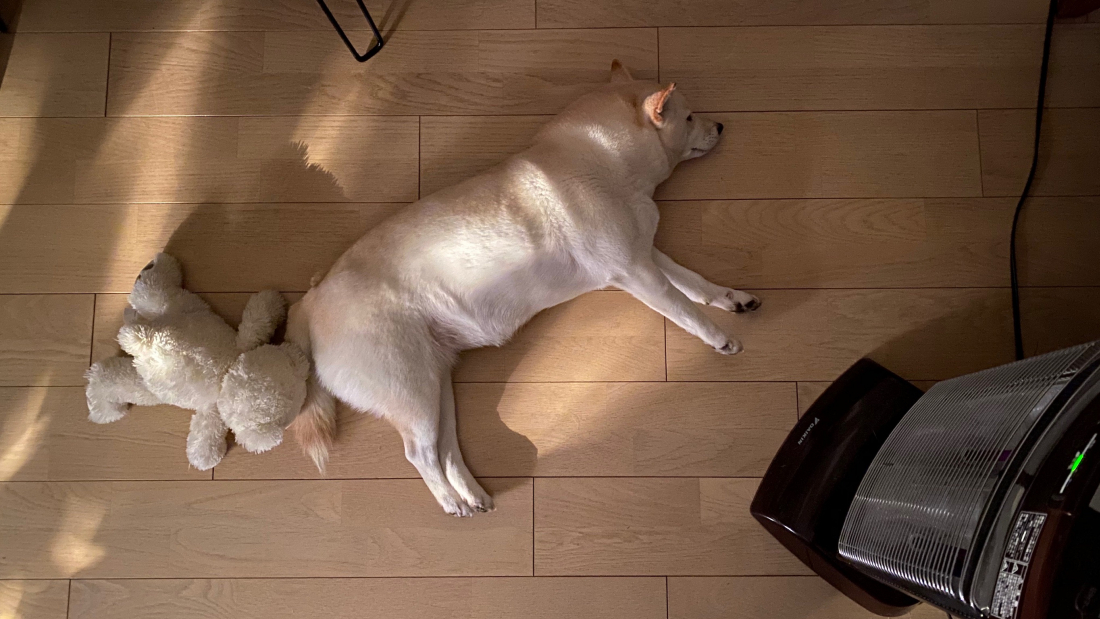 One Foot in the Air
A standard sleeping pose: one front paw stretched straight out into thin air. Is that really comfortable, Kuruki?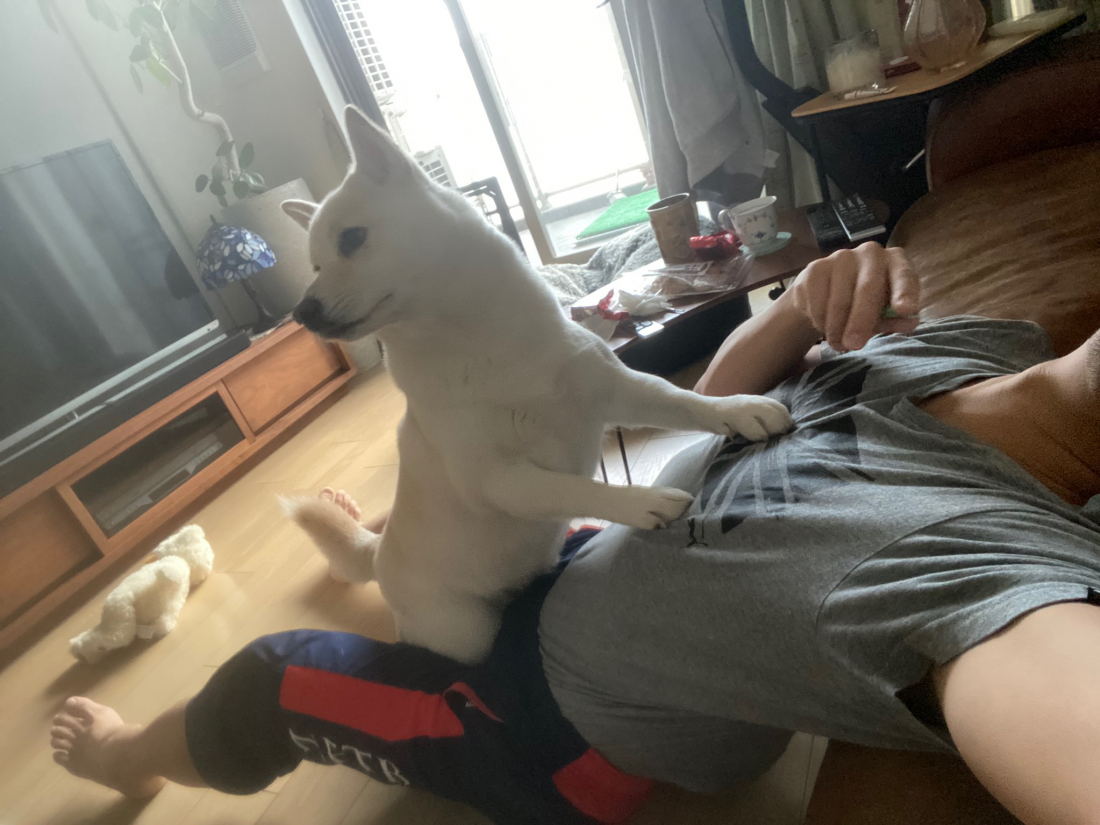 A Pounce
Don't tempt Kuruki with treats. You might just get hurt!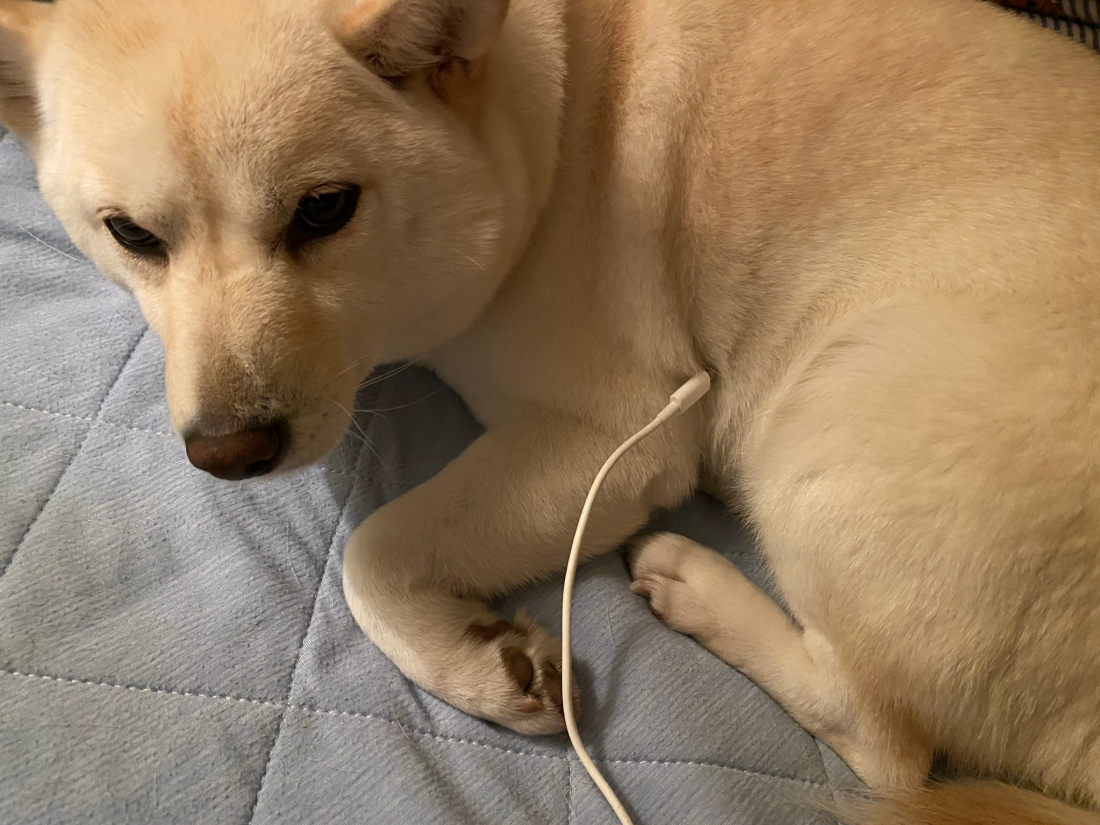 Charging
Plug Kuruki in, and she goes very still.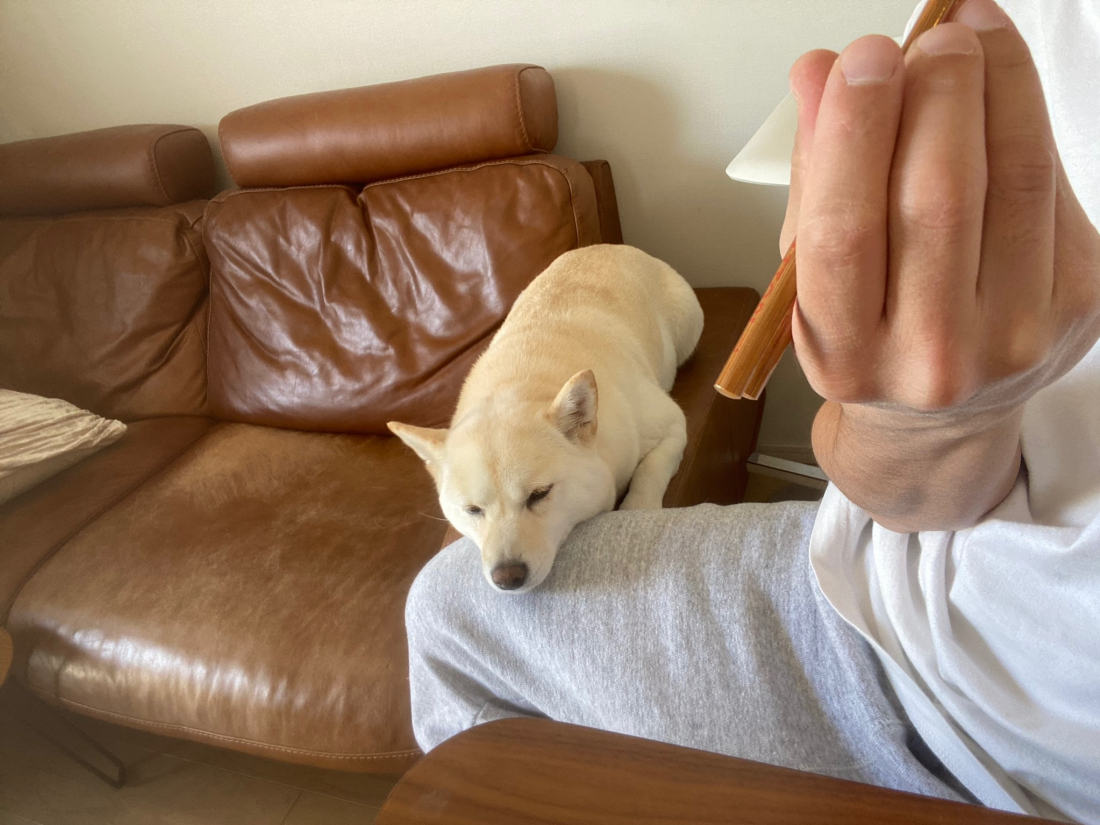 The Chin
Remember how much shiba inus love having their chin supported? Well, for Kuruki, a lot of the time that support comes in the shape of an arm or leg!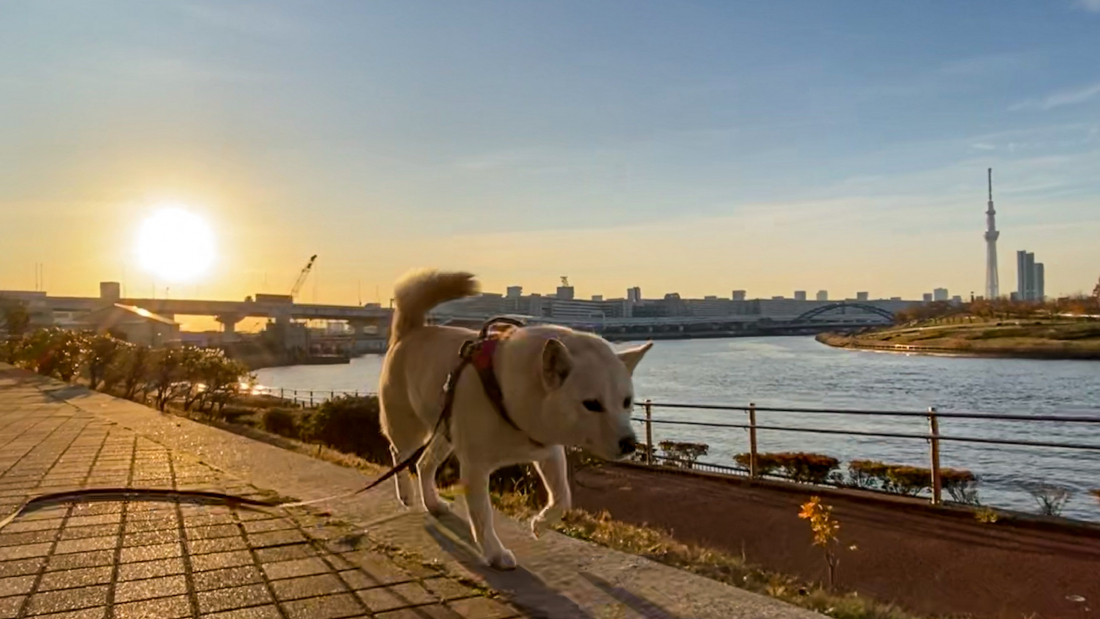 Kuruki, Japankuru's Cutest Mascot
For Andy, and for all of us on the Japankuru team, Kuruki adds a little fun to each and every day. It's already been six years since Kuruki was adopted and brought home from Tochigi―half a doggy lifetime! We're doing our best to treasure every day we have with this adorable shiba inu, so please continue to enjoy her adorable pictures with us! See more of Kuruki on her official Facebook page!


For more info and updates from Japan, check Japankuru for new articles, and don't forget to follow us on Twitter, Instagram, and Facebook!
Source: JAPANKURU