The New Demon Slayer: Kimetsu no Yaiba Movie Is Causing a Wave of Wacky Merchandising
At Japanese convenience stores in fall 2020, everything is Demon Slayer themed. It is heaven for anime fans nationwide.While its popularity hasn't quite made it overseas just yet, there's no doubt that Demon Slayer: Kimetsu no Yaiba is the most popular anime in Japan right now. Just look in any direction, and you'll find people wearing the characters on t-shirts, ordering Demon Slayer takoyaki, styling their hair with Demon Slayer hair wax, and even taking Demon Slayer themed trips to visit sightseeing destinations with a connection to the anime.
So of course, when the new Demon Slayer movie arrived on October 16th (Demon Slayer: Kimetsu no Yaiba the Movie: Infinity Train, or 鬼滅の刃 無限列車編), it took over Japan. Even in the middle of the COVID-19 pandemic, the new movie grossed $100 million in 10 days, the fastest a Japanese movie has ever done so. And promotions of all kinds have followed. To give you a small idea of how important Demon Slayer is right now, I took a little walk to my local convenience store, where just about every product is a promotional tie-up. Take a look.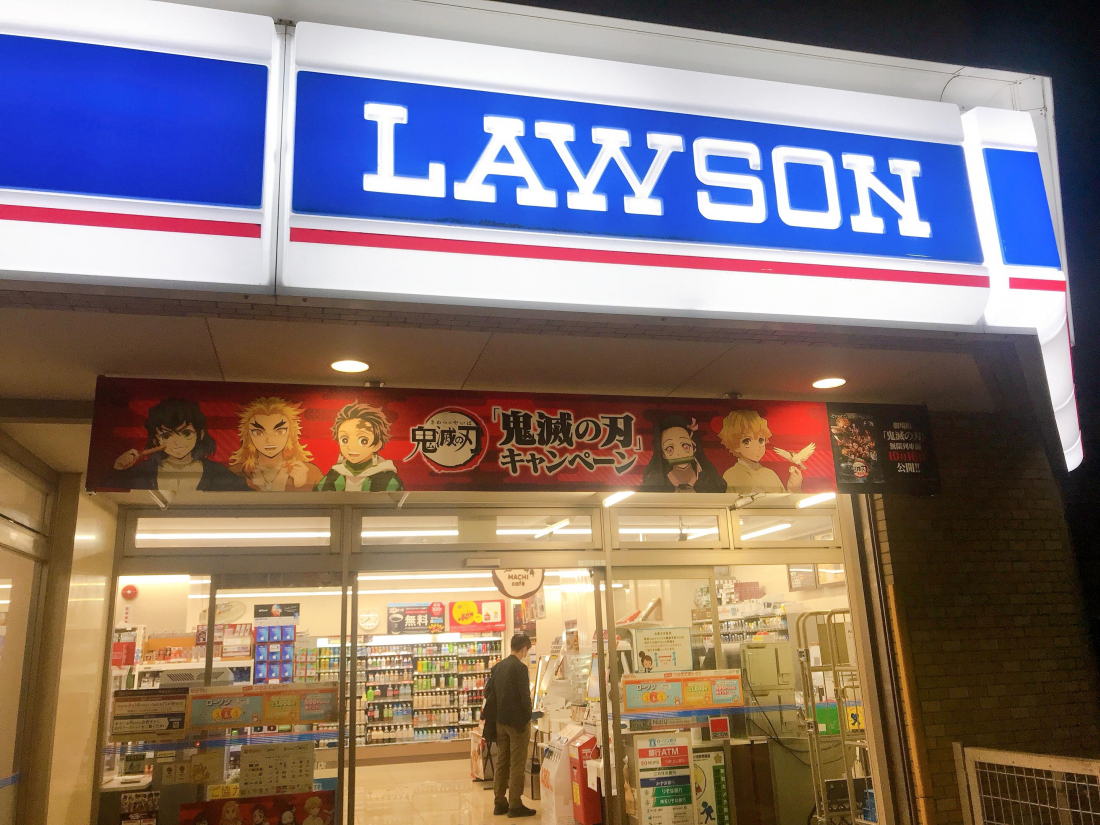 Even from the outside, Lawson is loudly announcing their promotional campaign, with a banner featuring the new movie's charming protagonists: Tanjiro, Nezuko, Zenitsu, Inosuke, and Rengoku.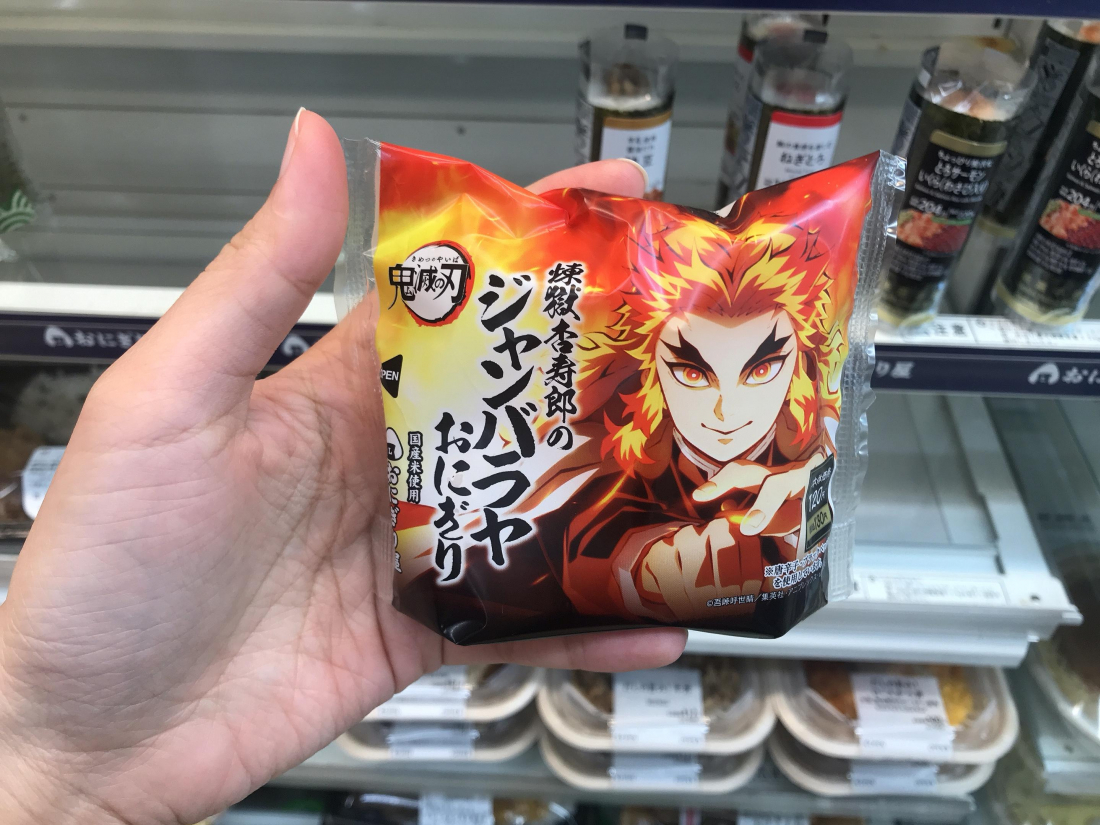 It took approximately one third of one second to find the first Demon Slayer product, a jambalaya riceball featuring Kyojuro Rengoku.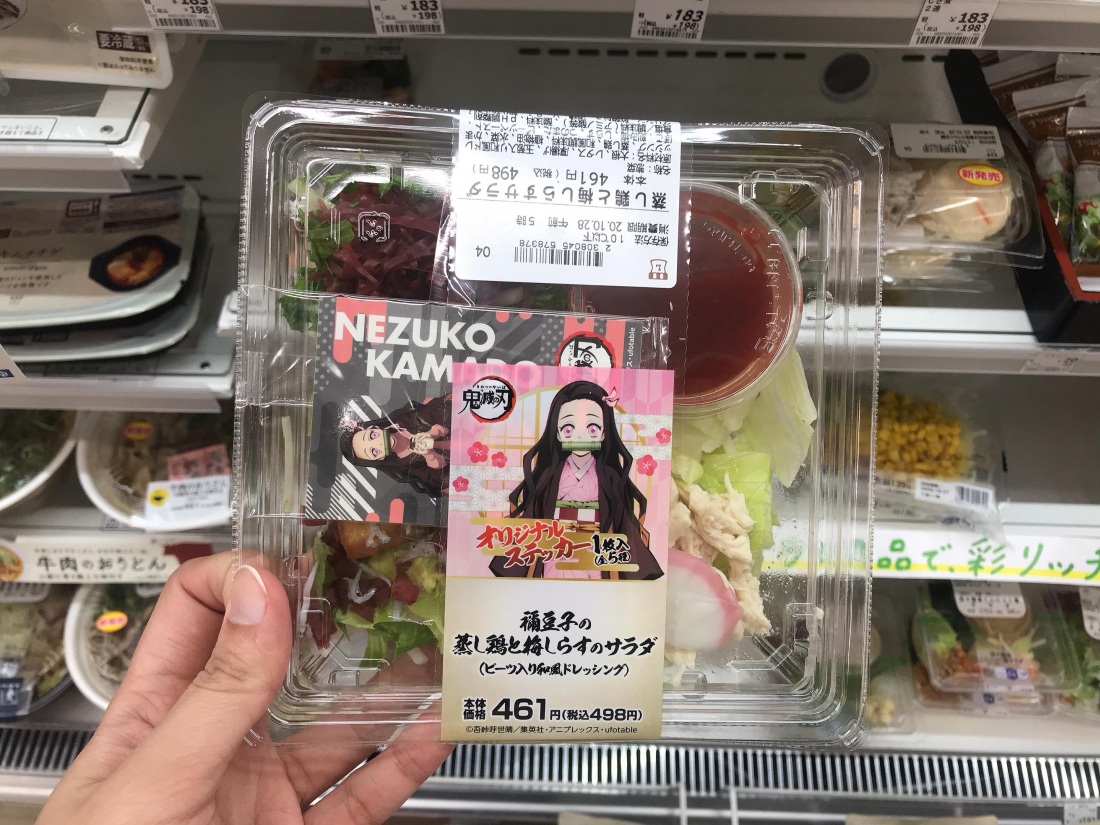 Inches away, it was Nezuko's turn, with what looked like a standard Lawson steamed chicken salad. But this salad also included Japanese plum, shirasu, and a deep red Japanese-style dressing made with beets… perhaps a strange joke about Nezuko's choice to not eat human flesh. On a lighter note, it also includes a sticker!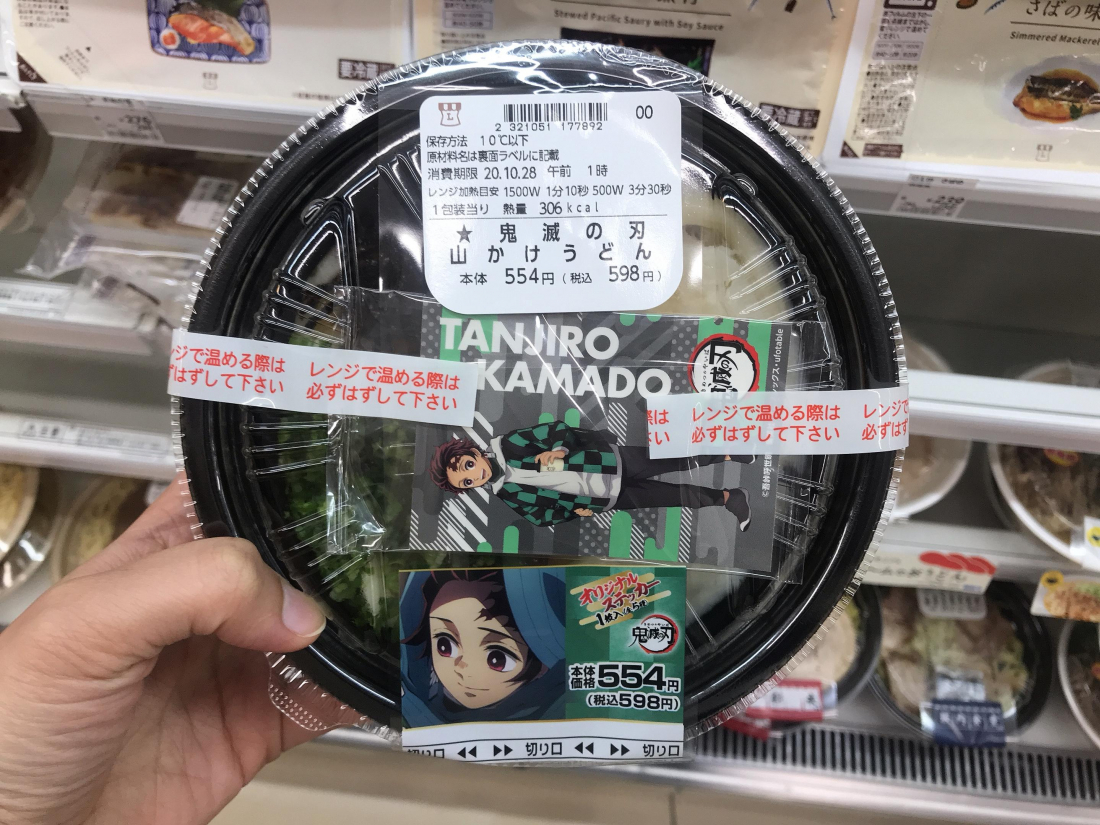 Next is Tanjiro's udon topped with grated yam.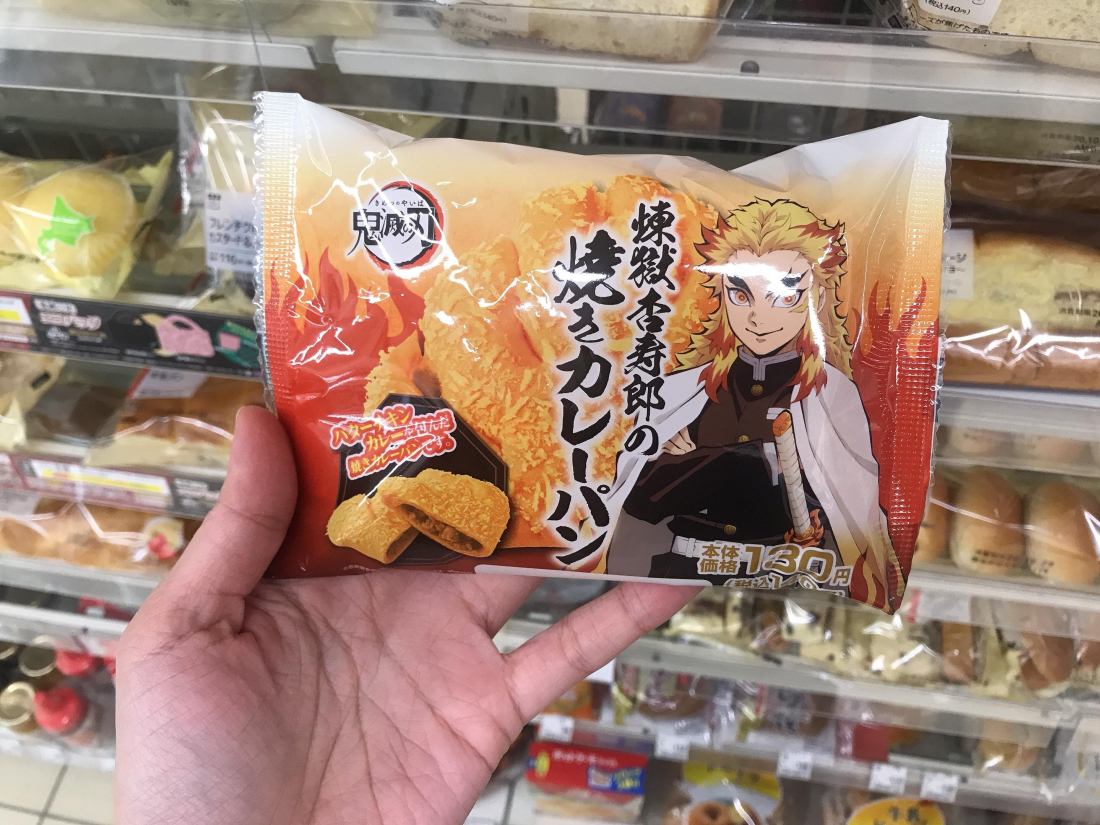 And Rengoku was back on the scene with fried butter chicken curry bread.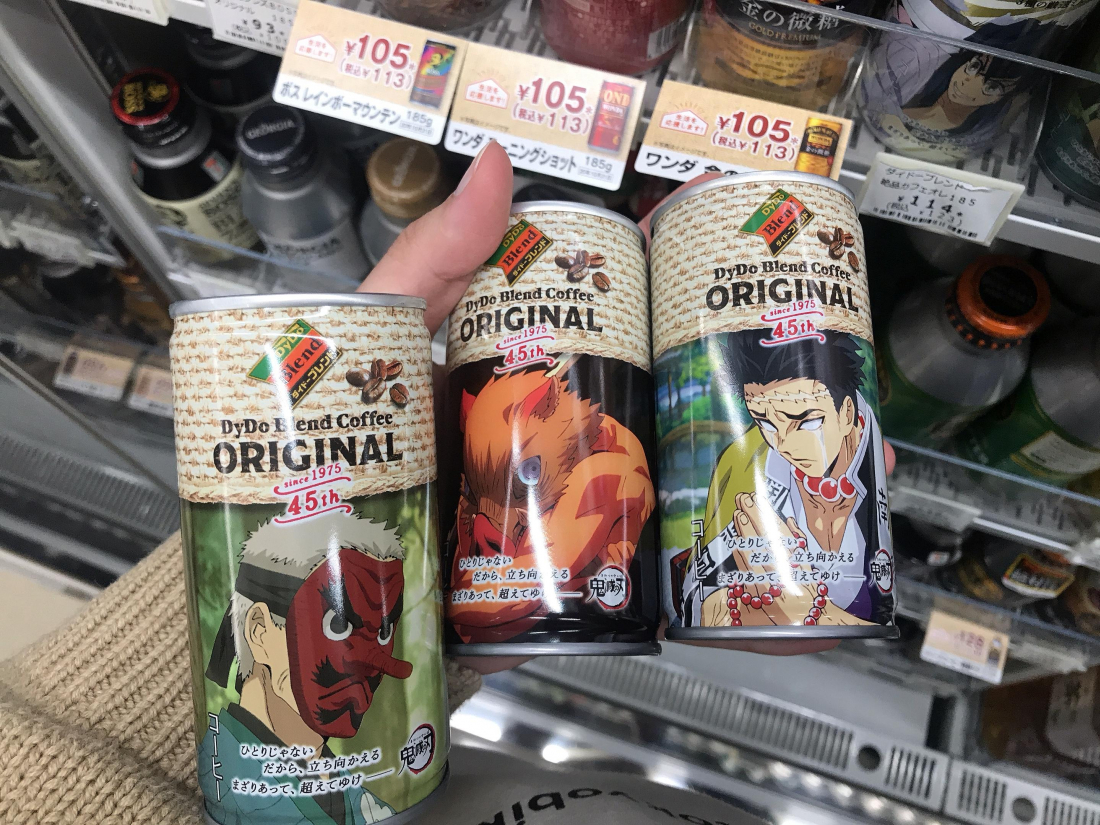 Even the coffee was Demon Slayer, featuring a much wider variety of characters from the anime. If your favorite isn't a part of the main cast, I recommend you check the coffee!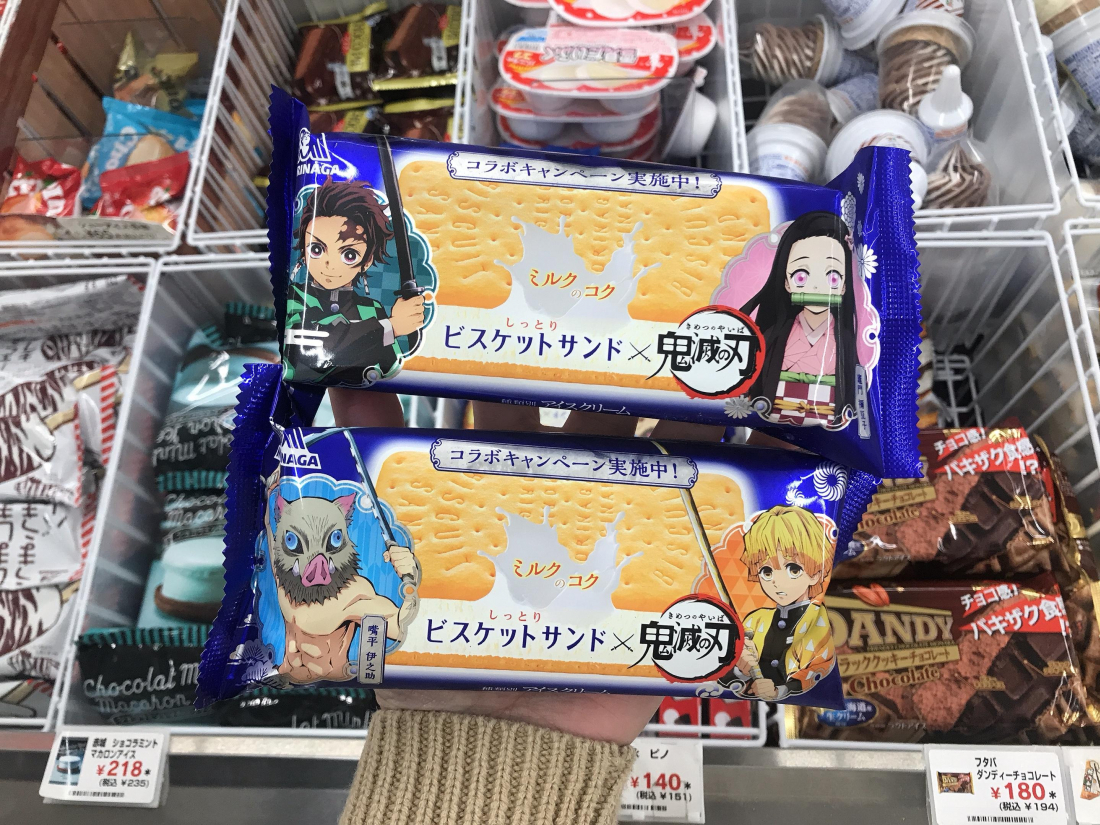 As far as I can tell, there is nothing different about this special promotional ice cream other than the extra-cute packaging.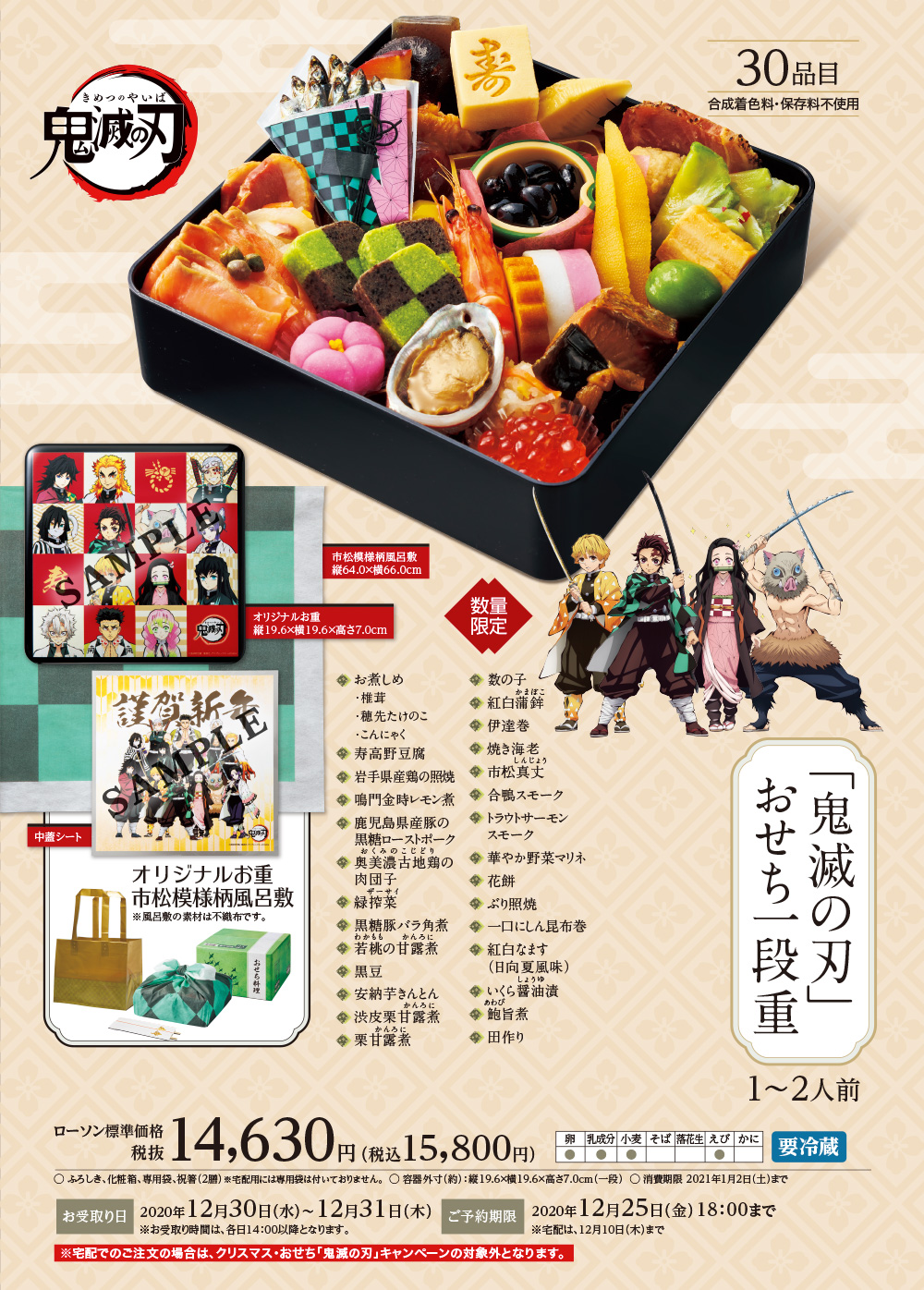 This special New Year's osechi, on the other hand, is a little more connected to the Demon Slayer anime. The special celebratory bento includes items themed after Tanjiro and Nezuko's costumes, and the lid of the box itself is decorated with Demon Slayer characters. Reservations open now, if you'd like to pay 15,800 yen for it!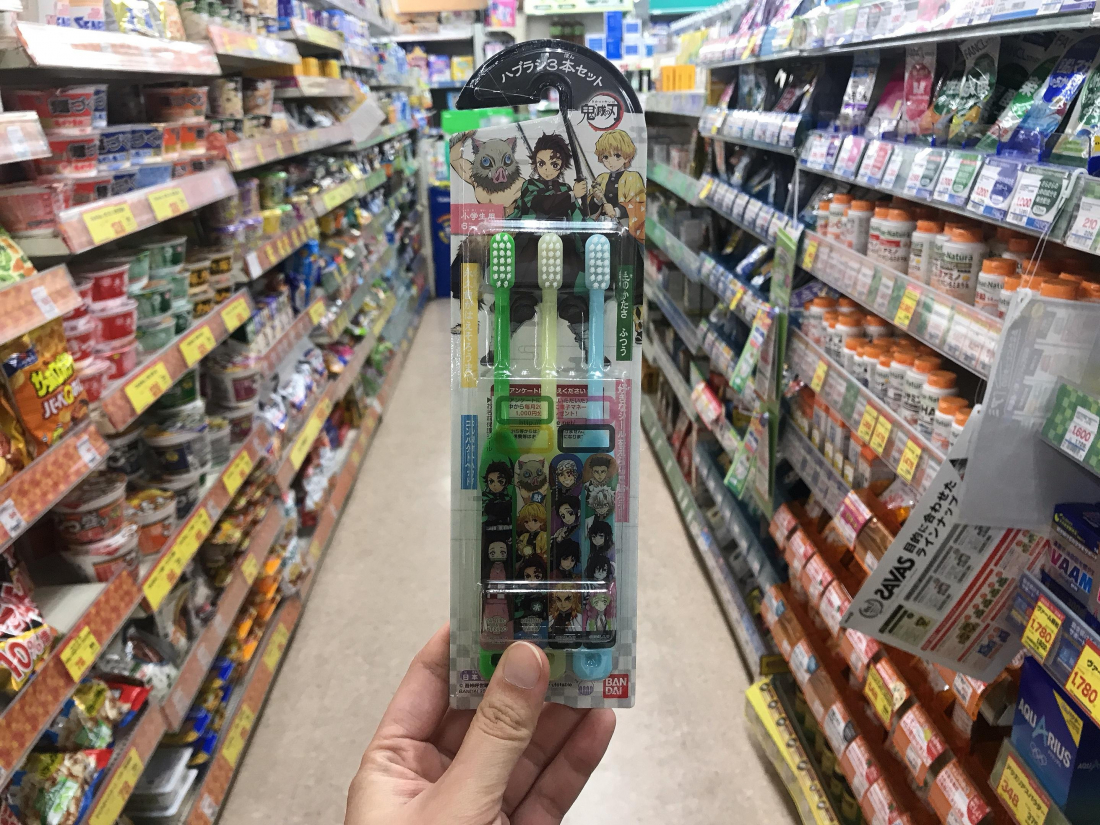 Moving on to the grocery store, I found even more, like Demon Slayer curry powder, furikake, pastries, and even this pack of toothbrushes.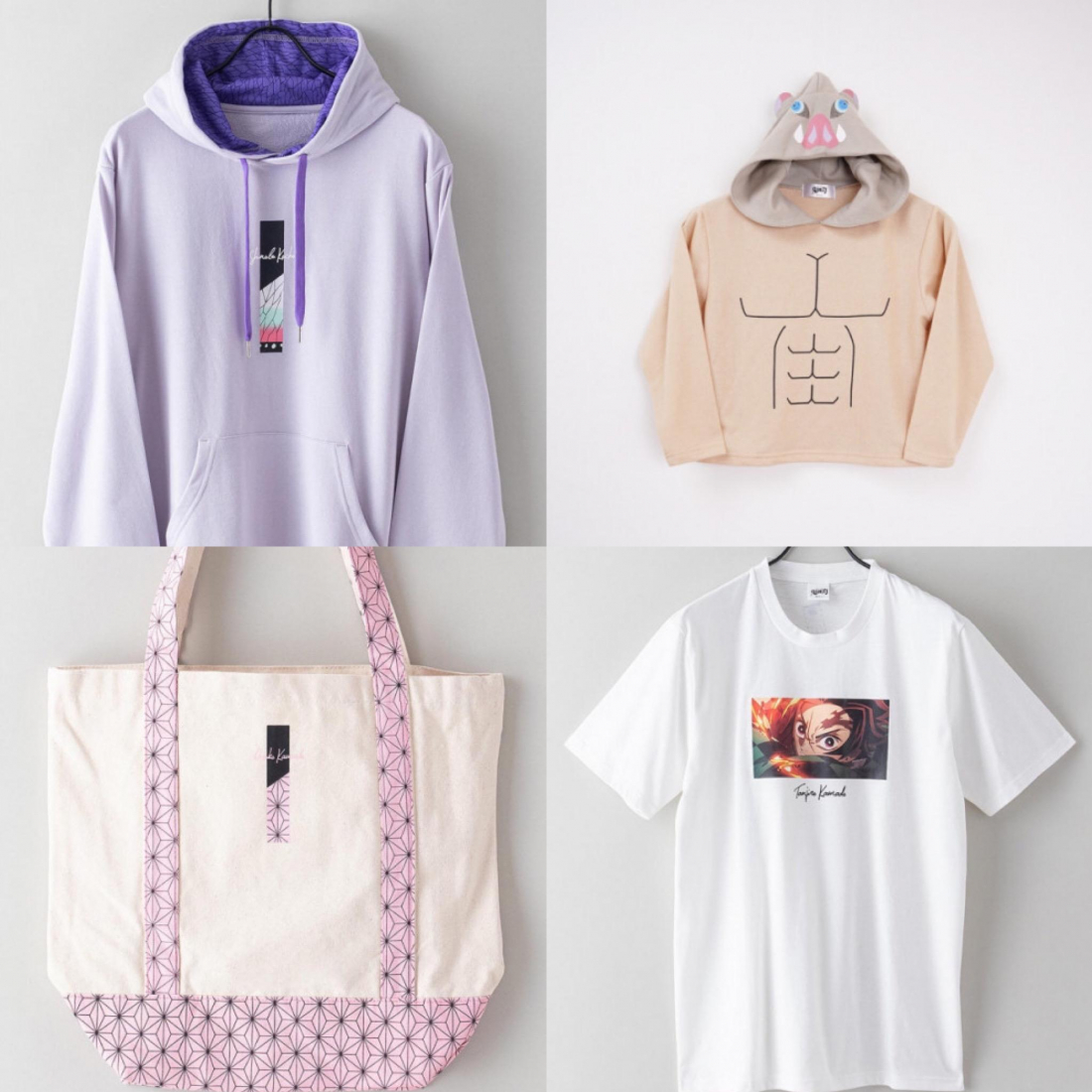 And fashion brands continue to come out with more and more new clothes and accessories every day!
I was actually fairly late to the party when it came to Demon Slayer, and it took me a while to get into it. But seeing all the fun merchandise and limited-edition products of all kinds, I'm honestly a little addicted now! In the end, I couldn't resist. Now I'm a true Demon Slayer fan!
(Fortunately, I managed to hold back when it came to actually buying the products, and I haven't bankrupted myself quite yet.)
For more updates and info from Japan, follow Japankuru on twitter, instagram, and facebook!
Source: JAPANKURU