Tokyo Shopping Guide | Akihabara Station's Best Shopping Center: Akiba Tolim
Need an Akihabara shopping guide? This part of Tokyo isn't just anime and tech – we've got all the tips for Akihabara's best fashion and food options at Akiba Tolim!
Akiba Tolim: Akihabara's Most Central Shopping Destination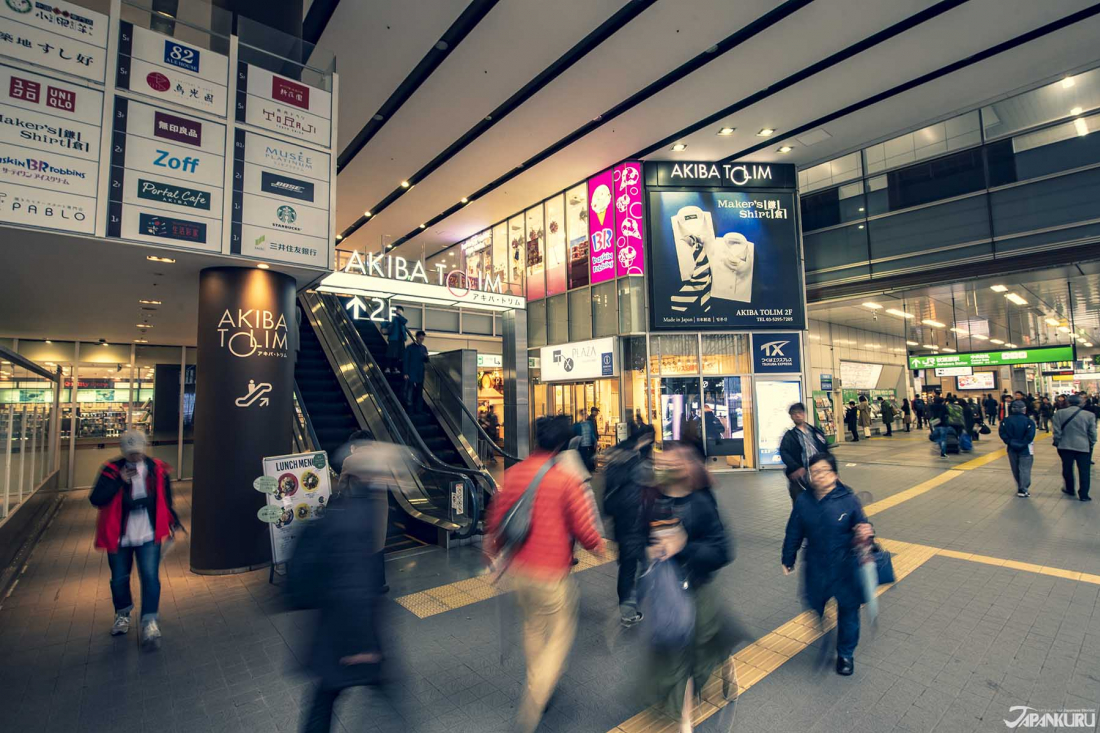 Amid the jumble of Akihabara's many tall buildings and along all the narrow alleys, there are numerous little shops selling used tech, rare anime goods, and all the bits of otaku culture that the area is famous for – but this busy neighborhood is also a diamond in the rough for shoppers looking for more of a mainstream Japanese shopping experience. Conveniently accessible from all over Tokyo, Akiba Tolim is a shopping center just steps away from Akihabara's JR and Tsukuba Express train stations, offering trendy and timeless Japanese fashion, lifestyle brands, and a number of delicious options for lunch or dinner. Even with the convenient location and popular shops, however, it's also quiet enough for a leisurely afternoon of shopping without all the busy crowds. If you can't wait to get shopping in Tokyo and your mouth is watering for a taste of Japan, we've got some Akiba Tolim recommendations for you!
Akiba Tolim (アキバ・トリム)
Akihabara Station / 1-6-5 Kanda Sakumacho, Chiyoda City, Tokyo
(4 min. from Ueno | 5 min. from Asakusa | 6 min. from Tokyo Sta.)​
Official Website (jp)
Shopping & Fashion
Muji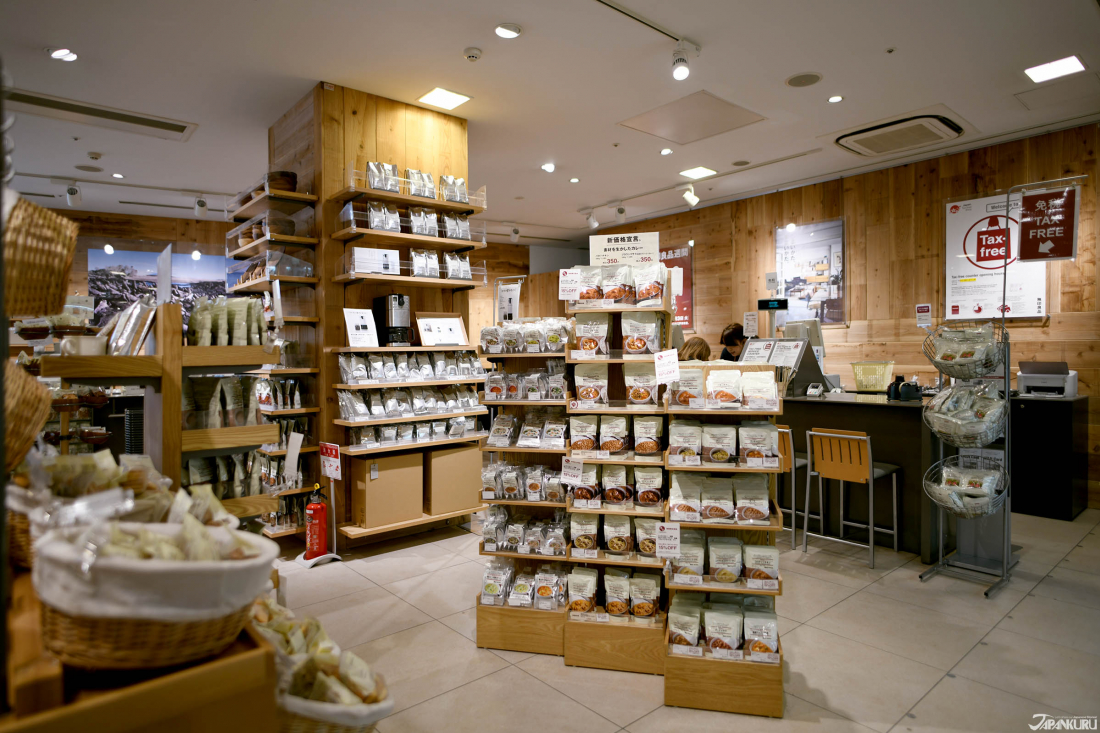 Muji has become a global brand in recent years, and shoppers around the world have grown to appreciate the shop's uniquely chic, minimalist aesthetic, but Muji is at its best in Japan. The Muji shop found within Akiba Tolim has a whopping 7,000 different products for sale, meaning you're likely to notice some pretty unique finds by just browsing the shelves.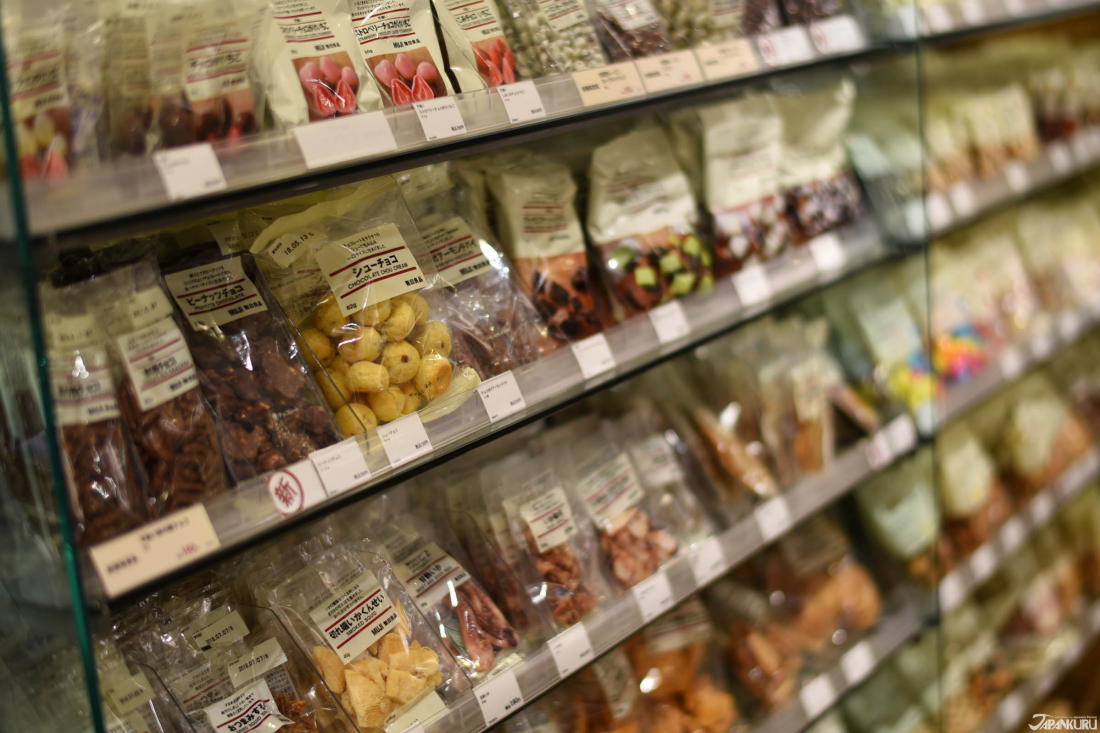 Offerings include their popular stationery and clothing, but also home goods, kitchenware, special snacks and sweets found nowhere else, cosmetics and toiletries, accessories, and quite a few travel conveniences as well. Their travel-size bath and body products are a lifesaver when on the move, and their shoes are comfortable options for anyone who didn't plan for all the walking a Japan trip would entail. Did you know Muji even sells bags and luggage to pack your things in? (Perfect for all those new purchases!)
Muji (無印良品) ・ 3rd Floor
Hours: 11:00 – 22:00
*Hours subject to change in the event of changing societal conditions.
Official Website (jp)・Akiba Tolim Page (jp)
Maker's Shirt Kamakura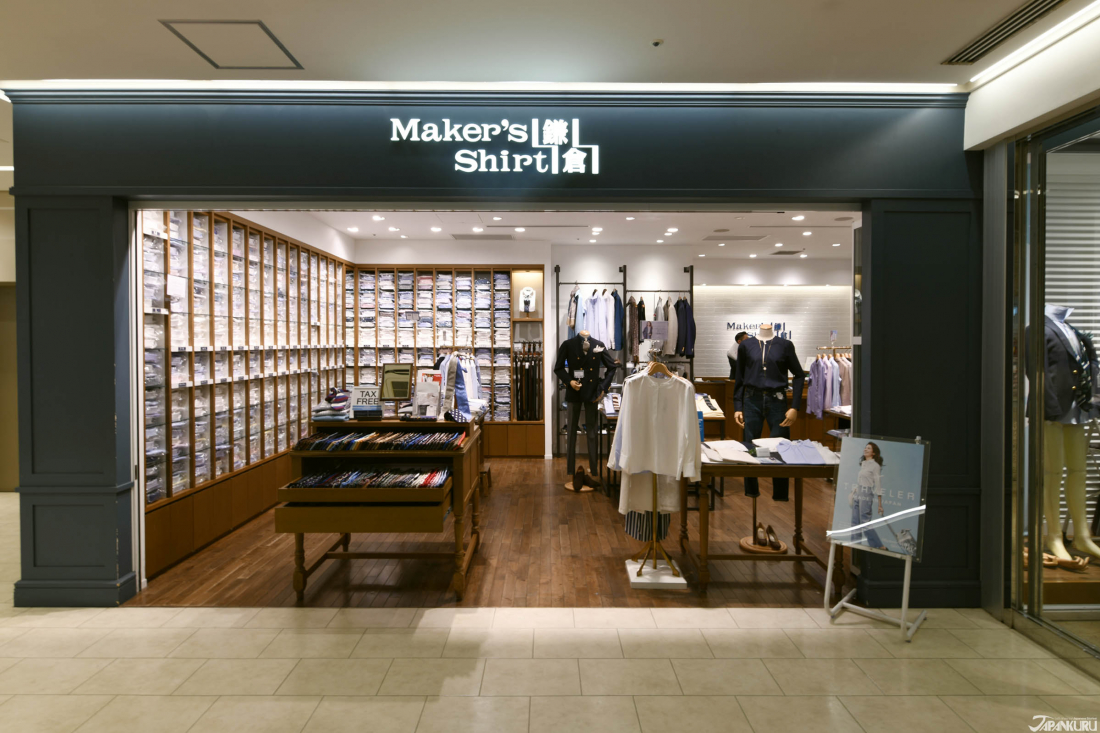 This Japanese brand hails from the seaside city of Kamakura, and although Kamakura is known for surfers and beachgoers, Maker's Shirt Kamakura is all about sophisticated styles and high-quality made-in-Japan construction. The attention to detail, down to the individual stitches, and the flattering designs for both men and women have helped products from Maker's Shirt Kamakura become popular in New York boutiques, but their Akiba Tolim location is all about selection and service. Let the shop staff know what you like to wear, and what you might be looking for, and they'll help you find just the right shirt to fit your style.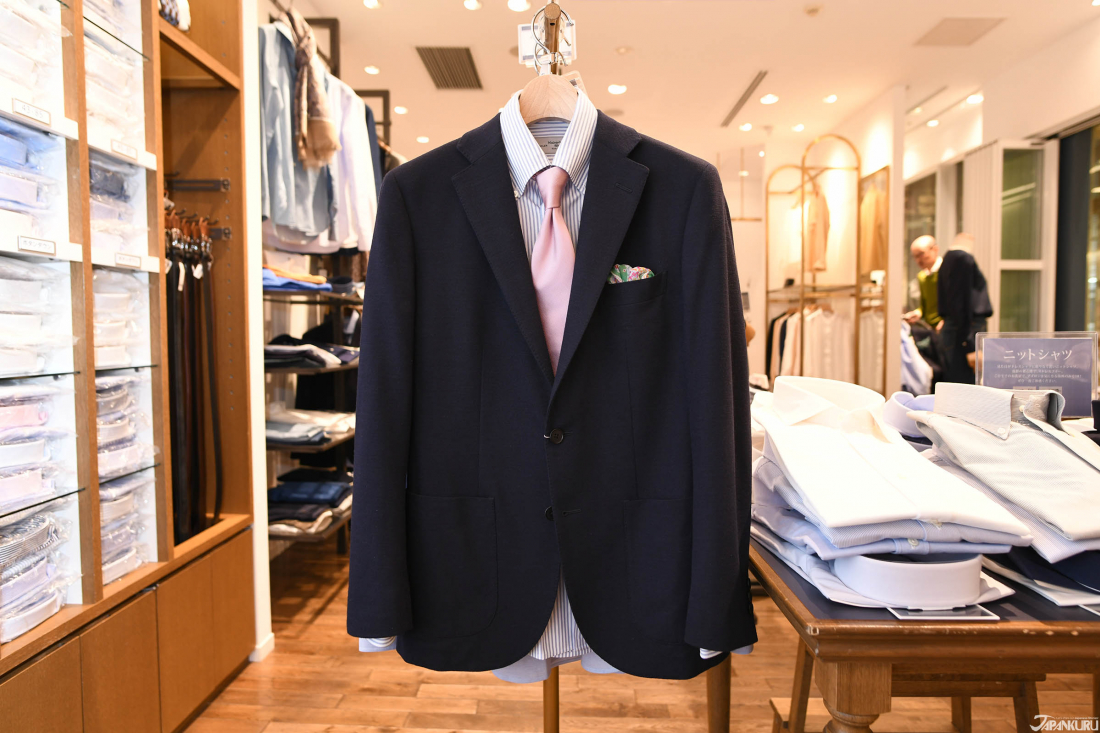 Maker's Shirt Kamakura is especially famous for their breathable, high-thread-count cotton shirts – perfect for humid Japanese summers, or layering under a sweater in the winter! And you don't need to worry about breaking the bank, either, since there are shirts starting at around 6,000 yen (40~45 USD at time of publication). There are great accessories for suit-wearers, too, like cufflinks and ties made in Japan, which make great souvenirs to bring back home!
Maker's Shirt Kamakura (メーカーズシャツ鎌倉) ・ 2nd Floor
Hours: 11:00 – 21:00
*Hours subject to change in the event of changing societal conditions.
Official Website (en)・Akiba Tolim Page (jp)
Uniqlo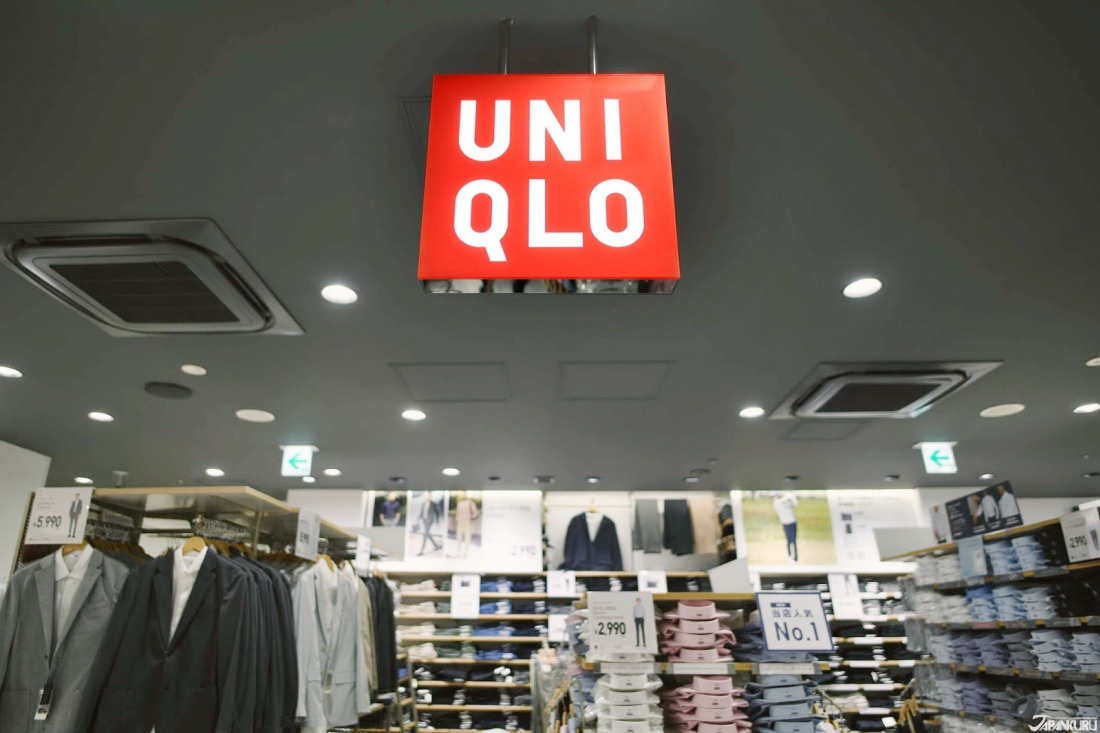 Uniqlo, and their selection of affordable, stylish apparel, might be famous all over the world these days, but there's something to be said for visiting a Uniqlo on the brand's home turf! Since Uniqlo makes so many items in so many styles, fans of the shop often don't realize how limited the overseas selection can be until they visit a big Japanese Uniqlo like the one in Akiba Tolim (the biggest in the Akihabara area).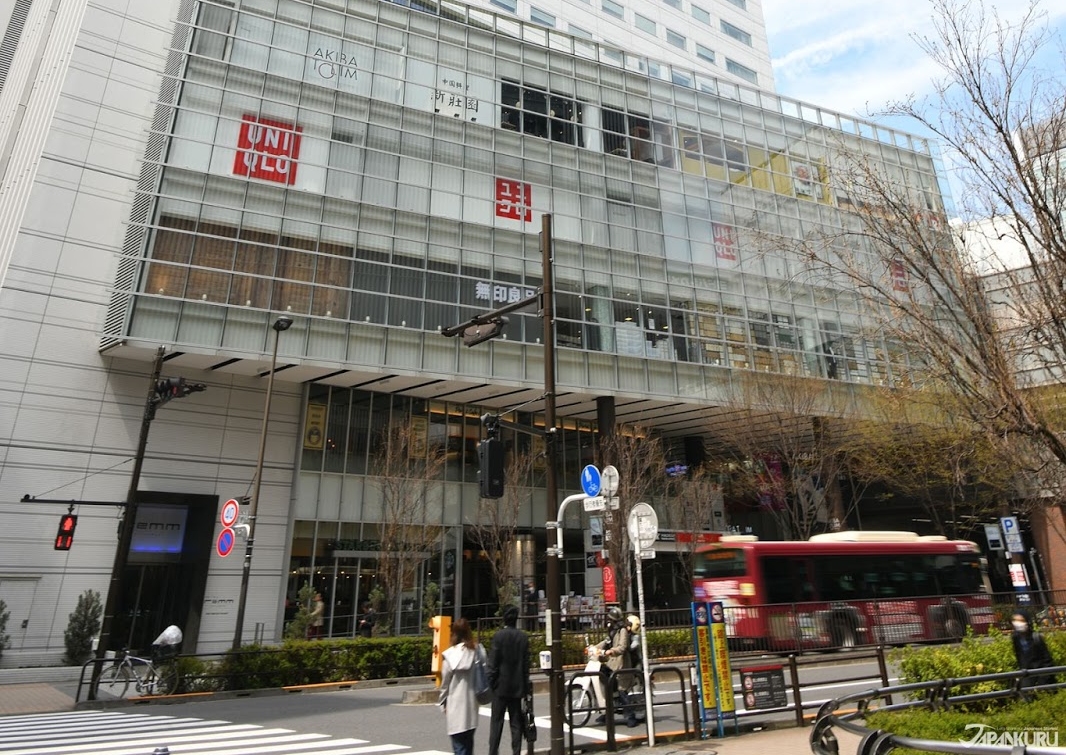 This Uniqlo has innerwear and outerwear, casual styles and formal options, shoes and bags, and much more, all with Uniqlo's classic style and comfortable fit. Plus, Uniqlo often collaborates with outside designers to create unique fashion lines, and they work with non-fashion brands for their series of cool t-shirts featuring everything from candy logos to anime characters. It's not unusual to find some of these limited-edition products only available in Japan! The Uniqlo at Akiba Tolim carries the brand's popular Ultra Light Down all throughout the year, and business hours are extended until 10 pm every night, meaning you can really take your time perusing the shop's racks and trying things on!
Uniqlo (ユニクロ) ・ 4th Floor
Hours: 11:00 – 22:00
*Hours subject to change in the event of changing societal conditions.
Official Website (jp)・Akiba Tolim Page (jp)
Lunch & Dinner
Tsukiji Sushiko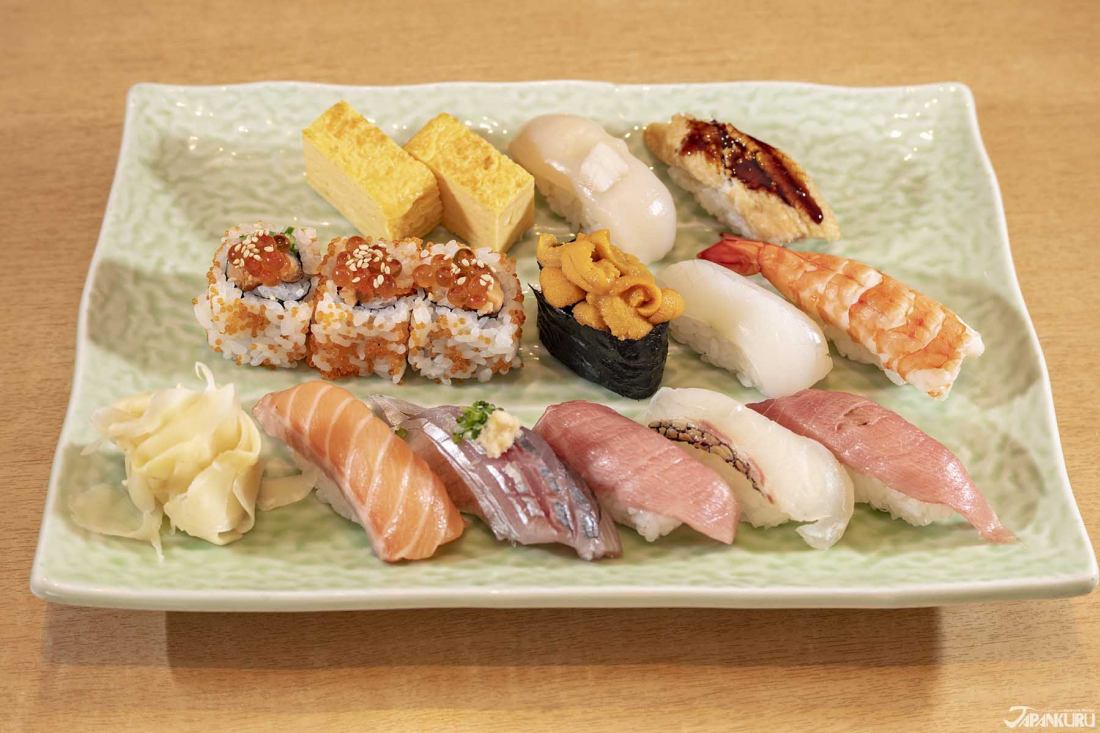 The style of sushi that most people know overseas was once a Tokyo specialty, and it's still referred to as "Edo-style" sushi in Japan, so what better place to enjoy it than at the heart of Tokyo? The skilled sushi chefs at Tsukiji Sushiko carefully form each piece of sushi before serving up fresh platters of tuna, salmon, and all kinds of other seafood to the customers of Akiba Tolim.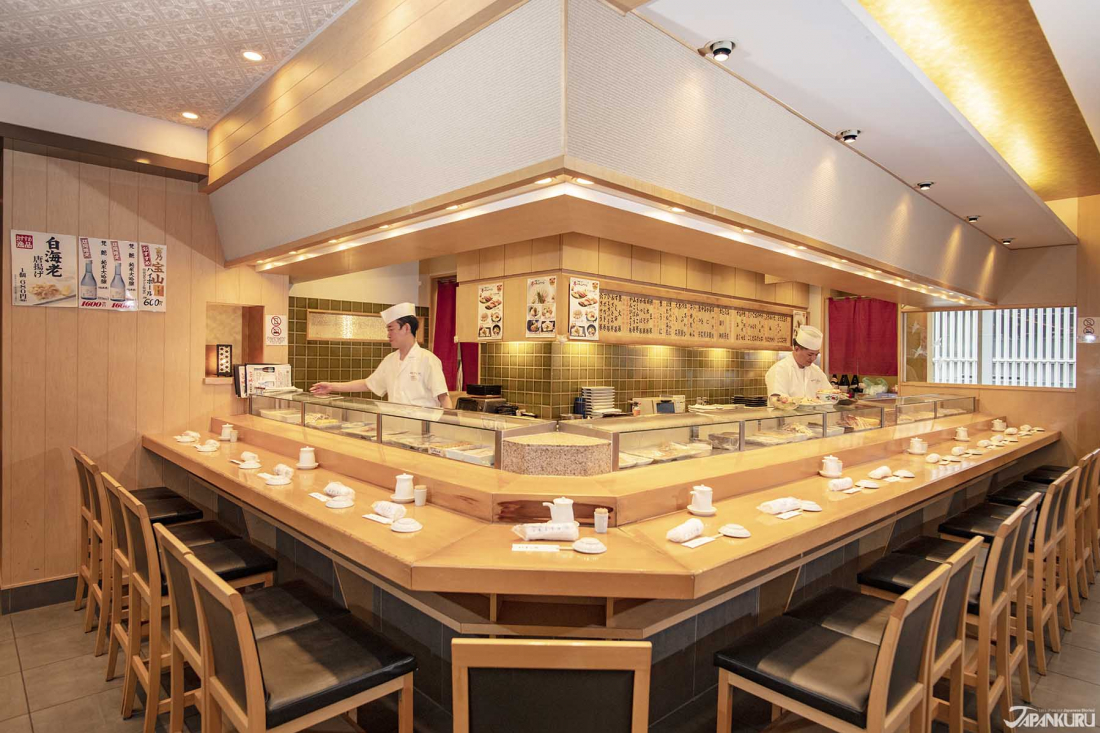 One of the most popular orders at Tsukiji Sushiko is their Kodawari Tennen Maguro Set, an all-tuna plate filled with different levels of fatty tuna, which gives diners a chance to sample all the varied flavors that tuna can offer. But the menu is entirely in English, complete with information on common allergens and even gluten, so Tsukiji Sushiko is a great place to expand your sushi horizons! If you're feeling stuck in a rut and want to add a little something extra to your standard sushi order while visiting Japan, you can always get a few intriguing new sushi varieties à la carte. The chefs particularly recommend trying the restaurant's "hikarimono" (光物, fish with silver skin) options, which are popular with the refined palates of Japan's older crowd. Whether you branch out and try something you've never had before, or just stick to your tried and true favorites, this classic Tokyo sushi shop is bound to satisfy.
Tsukiji Sushiko (築地すし好) ・ 5th Floor
Mon~Sat Hours: 11:00 – 22:30
Sunday/Holiday Hours: 11:00 – 22:00
*Last order 30 minutes prior to closing. Hours subject to change in the event of changing societal conditions.
Official Website (en)・Akiba Tolim Page (jp)
Torimitsukuni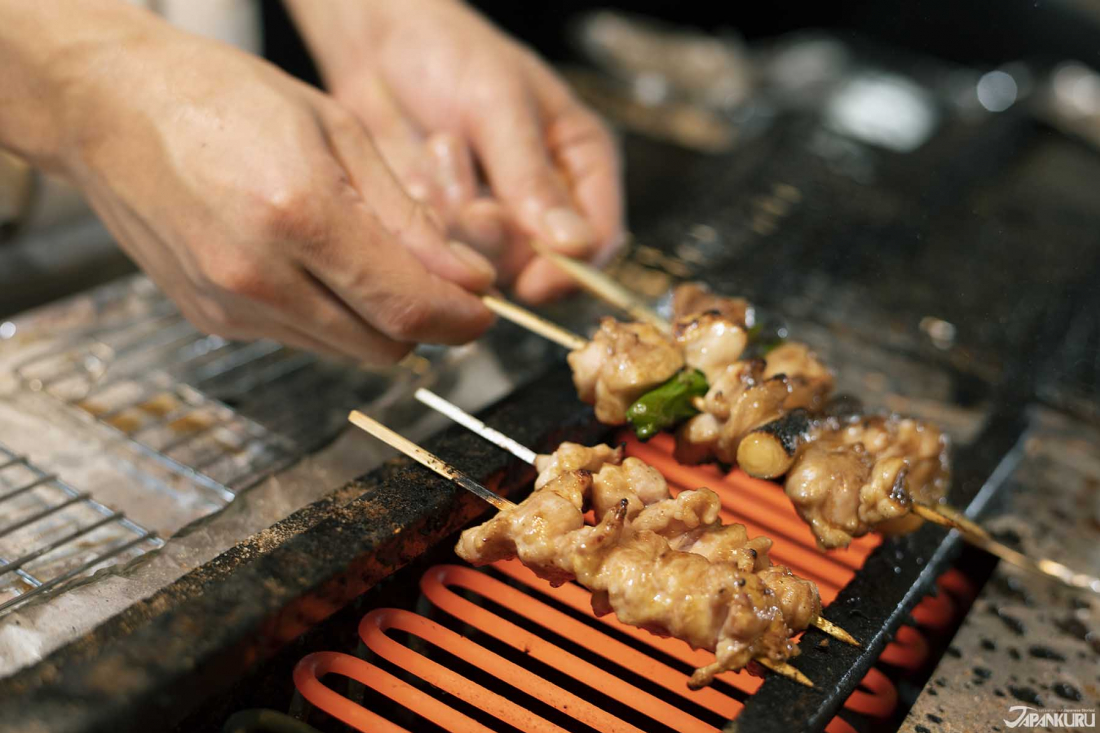 Yakitori, grilled chicken on wooden skewers, is one of those unexpected foods that travelers leave Japan raving about. It might be simple fare (it's often the go-to for drinks and food after work), but well-prepared yakitori will blow you away, and at Torimitsukuni they take this casual cuisine to the next level! Skewers range from chicken thigh arranged in succulent bites, to grilled chicken hearts and crunchy cartilage (perfect for adventurous eaters), all prepared with a variety of sauces and toppings, including spicy wasabi and sour pickled plum. (Fortunately, they have excellent English menus, so there's no danger of choosing anything unexpected.) Yakitori lovers will want to order the platters of assorted skewers, with tasty chicken bits of all kinds, but even diners who are less into chicken will find plenty to enjoy: grilled shiitake mushrooms, smoked cheese served with honey, fried sweet potato, nori avocado, and more.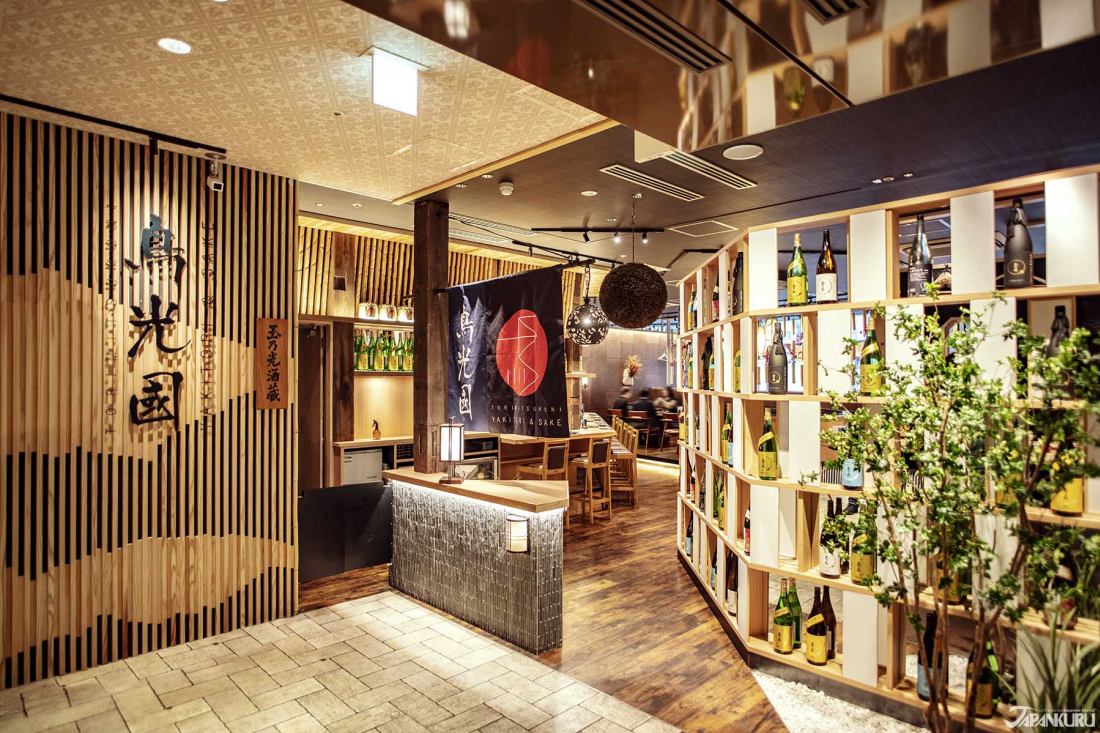 Torimitsukuni's other claim to fame is their sake – the menu even has a chart with simple sake descriptions, so you can find the perfect sake to match your meal. They offer sake brewed by Kyoto's 350-year-old Tamano Hikari Sake, which isn't available anywhere else in Tokyo. Say cheers to a special evening in Akihabara!
Torimitsukuni (鳥光國) ・ 5th Floor
Mon~Sat Hours: 11:00 – 14:00/17:00 – 23:30
Sunday/Holiday Hours: 11:00 – 14:30/17:00 – 23:00
*Last order 30 minutes prior to closing. Hours subject to change in the event of changing societal conditions.
Official Website (jp)・Akiba Tolim Page (jp)
Add Akiba Tolim to Your Day in Akihabara!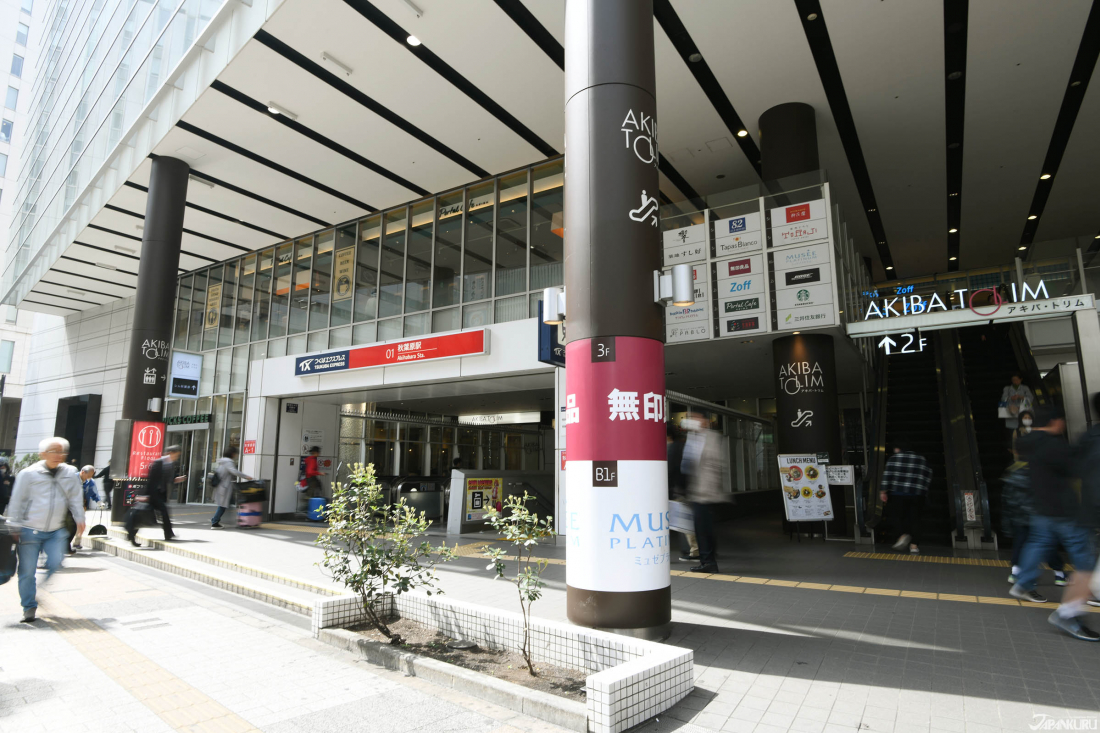 At the heart of Tokyo, connected directly to Akihabara Station, Akiba Tolim still manages to maintain a relaxed atmosphere, making it the perfect place to take your time as you browse the racks at Uniqlo and Maker's Shirt Kamakura, peruse all the new snacks and stationery options at Muji, or have a leisurely meal at Torimitsukuni or Tsukiji Sushiko. Whether you find yourself looking for some easy-breezy Japanese shopping, or your stomach starts to growl as you explore the city, Akiba Tolim is an Akihabara must-see!
For more info and updates from Japan, check Japankuru for new articles, and don't forget to follow us on Twitter, Instagram, and Facebook!