5 Spring Flowers to Spot in Japan – Seen the Sakura? Check Out These Other Fantastic Flowers Next!
Flower viewing is a mainstay of the spring season in Japan, but it doesn't always have to be cherry blossoms!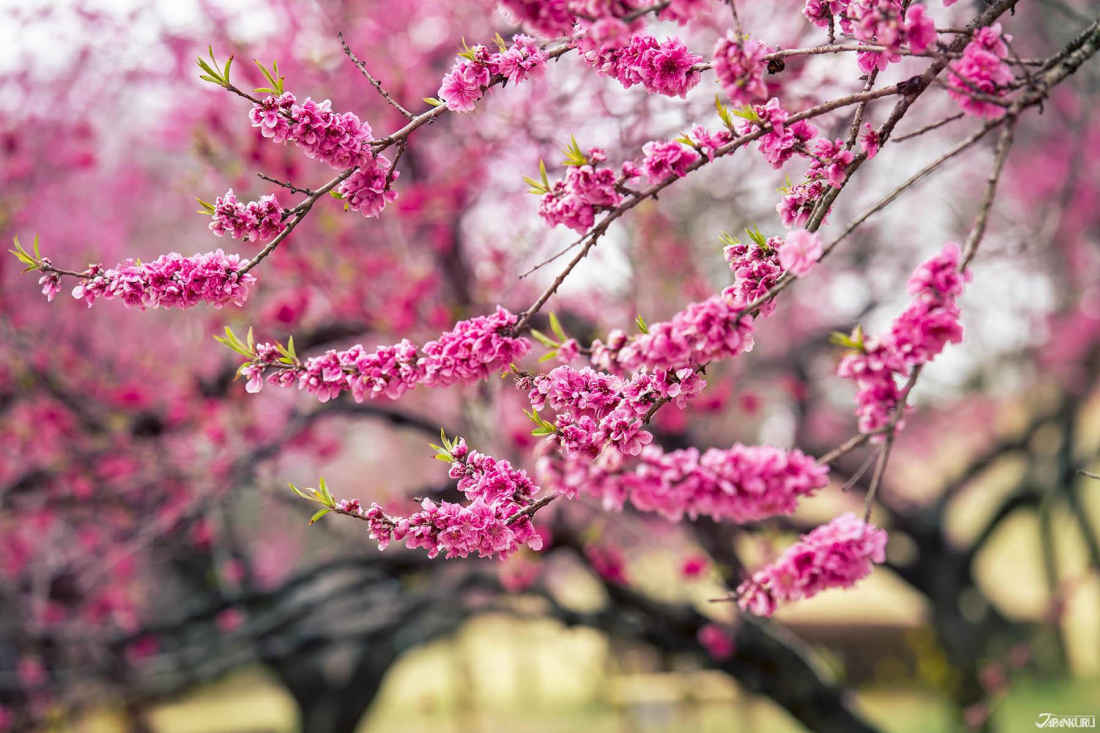 The changing of the seasons has long been an important part of traditional Japanese culture, and when it comes to spring, nothing symbolizes the new season quite like the explosion of green plants and brilliant flowers that bloom each year! Flower viewing outings have been a part of this seasonal celebration ever since Japan borrowed the tradition from China, well over a millennium ago, but it turns out cherry blossoms aren't the only option when it comes to hanami (flower viewing/花見)! Cherry blossoms (or sakura/桜) took over as the main flower-viewing flower for the spring when the blossoms became popular back in Japan's Heian period (794~1185), but before that era, plum blossoms were actually the flower of choice! In the past centuries of Japanese history, and to this day, a whole variety of flowers have taken their turn, becoming popular attractions around Japan. So after you've had your fill of the pale pink cherry blossoms, here are just a few of the other flowers you should see during the spring in Japan!

① Plum Blossoms (梅) ・ January ~ March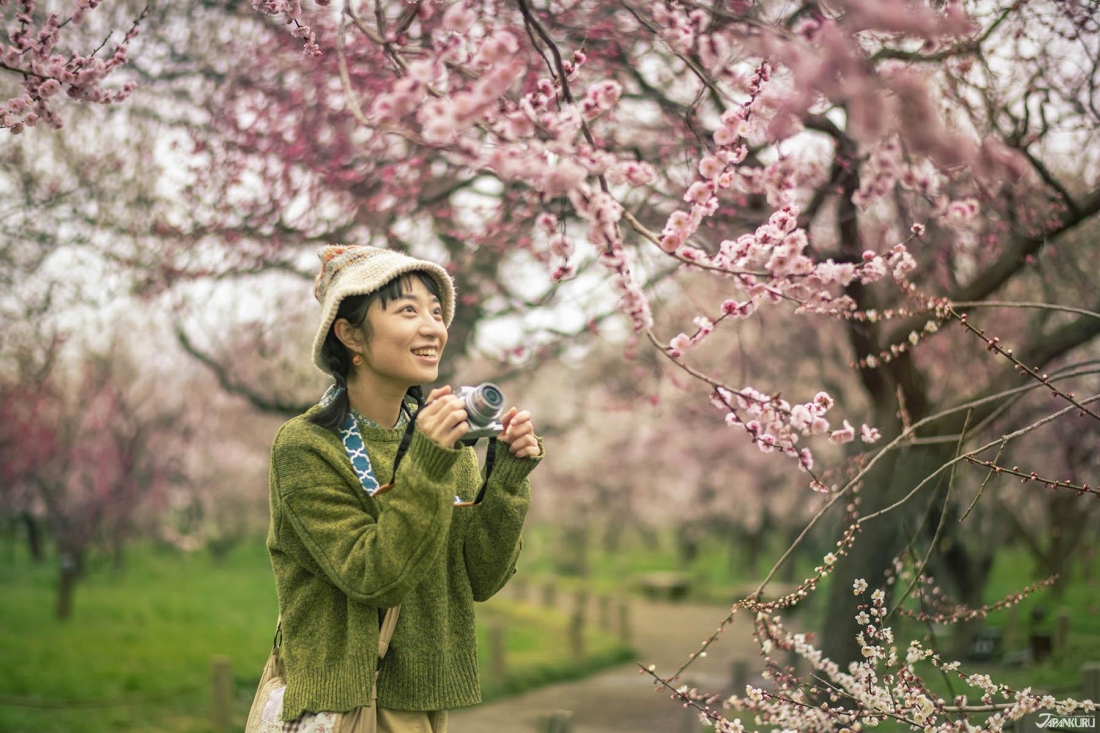 Plum blossoms are some of the first flowers to bloom early each spring, and that's part of why they have been treasured and appreciated in East Asia since the days of ancient China. Going by the lunar calendar, as many countries in Asia still do for cultural celebrations, the new year begins around late February, coinciding perfectly with the days when plum trees come into bloom. The flowers, which bloom in a range of shades from pale pink to deep magenta, are a sign of the fresh new year and the beautiful weather soon to arrive, and a day of plum blossom viewing is the perfect way to get excited about the coming spring season!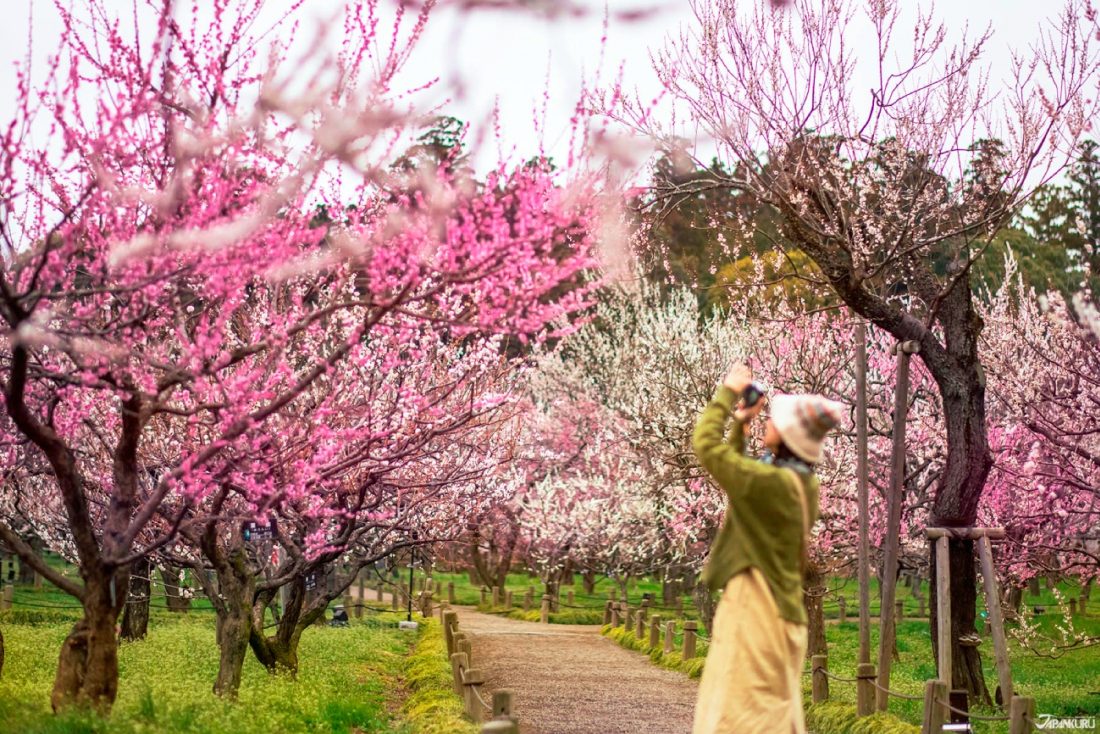 There are little plum groves in gardens all over Japan, and plenty of popular viewing spots, but one of the most famous of all is Kairakuen Garden, hidden away in Mito, Ibaraki, a couple hours from Tokyo. This sprawling park is considered one of the Three Great Gardens of Japan, and it was one of the first "public parks" in the country. Nowadays, Kairakuen becomes particularly busy when crowds descend on the park to see the 3,000 plum trees of 100 different species, which give the park an especially long blooming season. The city of Mito has been hosting an annual Plum Blossom Festival at the park for over 120 years, where visitors can not only enjoy the flowers, but also check out stalls offering plum-based snacks and plum wine (umeshu/梅酒) of all kinds.
Kairakuen Garden (偕楽園)
1-2 Tokiwacho, Mito, Ibaraki
Official Website (jp)

② Canola Blossoms (菜の花) ・ February ~ May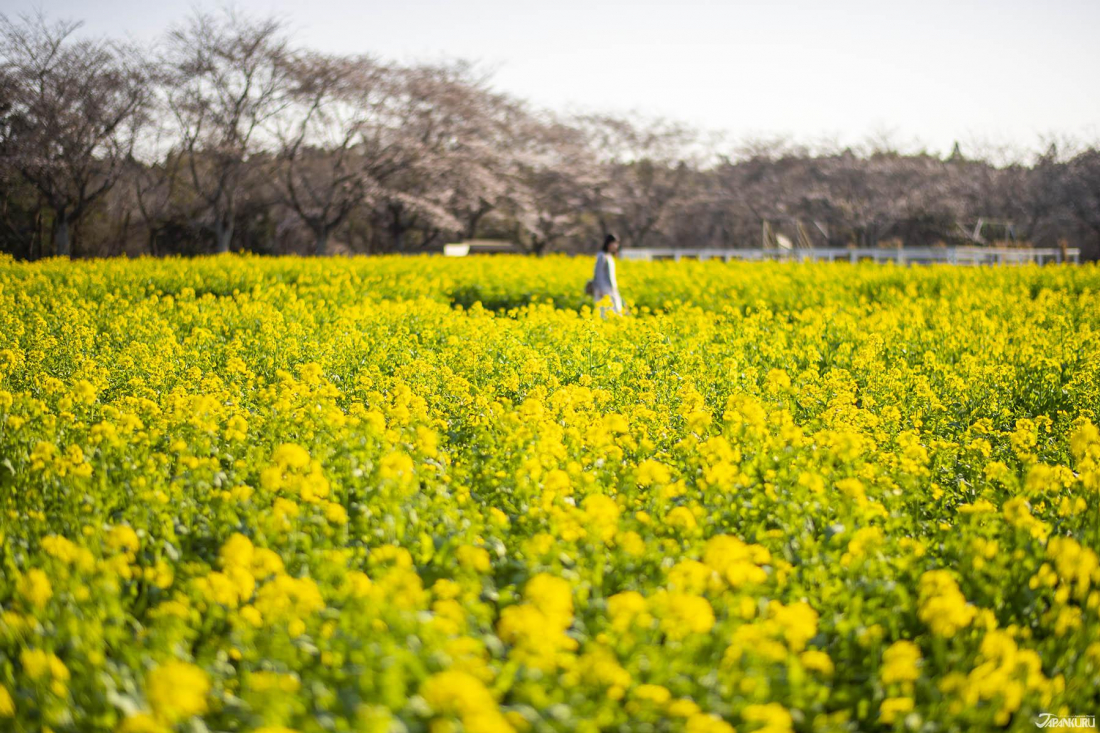 Yes, these buttery yellow blooms are the very same ones that produce the oil we use for cooking in the kitchen! In fact, the name canola is actually a portmanteau of "Canada" and "oil," and the plant's formal name is rapeseed, but many choose to refer to the flowers as canola as well for obvious reasons. The little golden flowers are less likely to catch the eye the way a tree full of cherry blossoms might, especially when it's just one or two stalks, but when spring hits and a whole field of canola comes into bloom, it becomes a dreamy landscape of sunny yellow petals dancing at hip-height. It's hard to resist throwing your hands out and running through the fields like Julie Andrews in the wildflower meadows of Austria.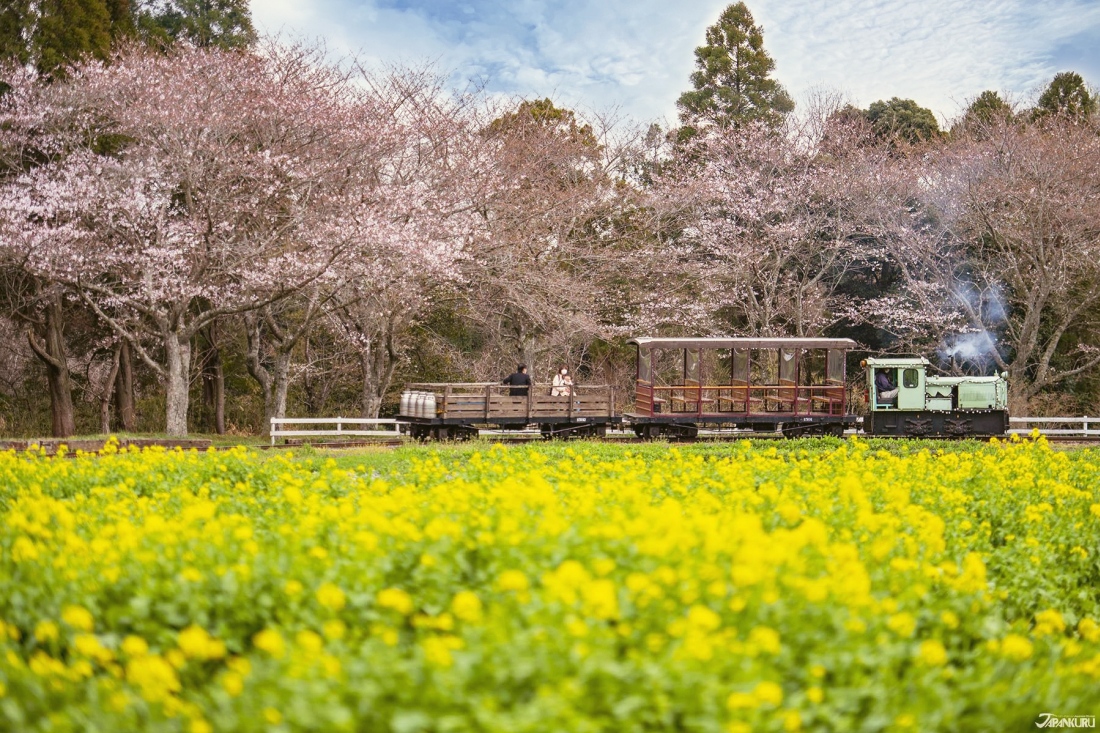 The easy-to-grow canola plants are often found in little patches around Japan, but for those wide fields of yellow flowers, you might actually want to head to the area around Narita Airport! Narita Dream Farm, north of the airport in Chiba's city of Narita, has been a functioning dairy farm since the 20th year of Japan's Meiji period (1887), but in 1987 it opened to the public as a sightseeing attraction. Their golden fields of canola are surrounded by a number of cherry trees as well, and if you time your visit right, you can walk through a wonderland of both pink and yellow petals as you enjoy a cone of ice cream made right there at the farm.
Narita Dream Farm (成田ゆめ牧場, Narita Yume Bokujo)
730ー3 Nagi, Narita, Chiba
Official Website (jp)

③ Peach Blossoms (桃) ・ March ~ April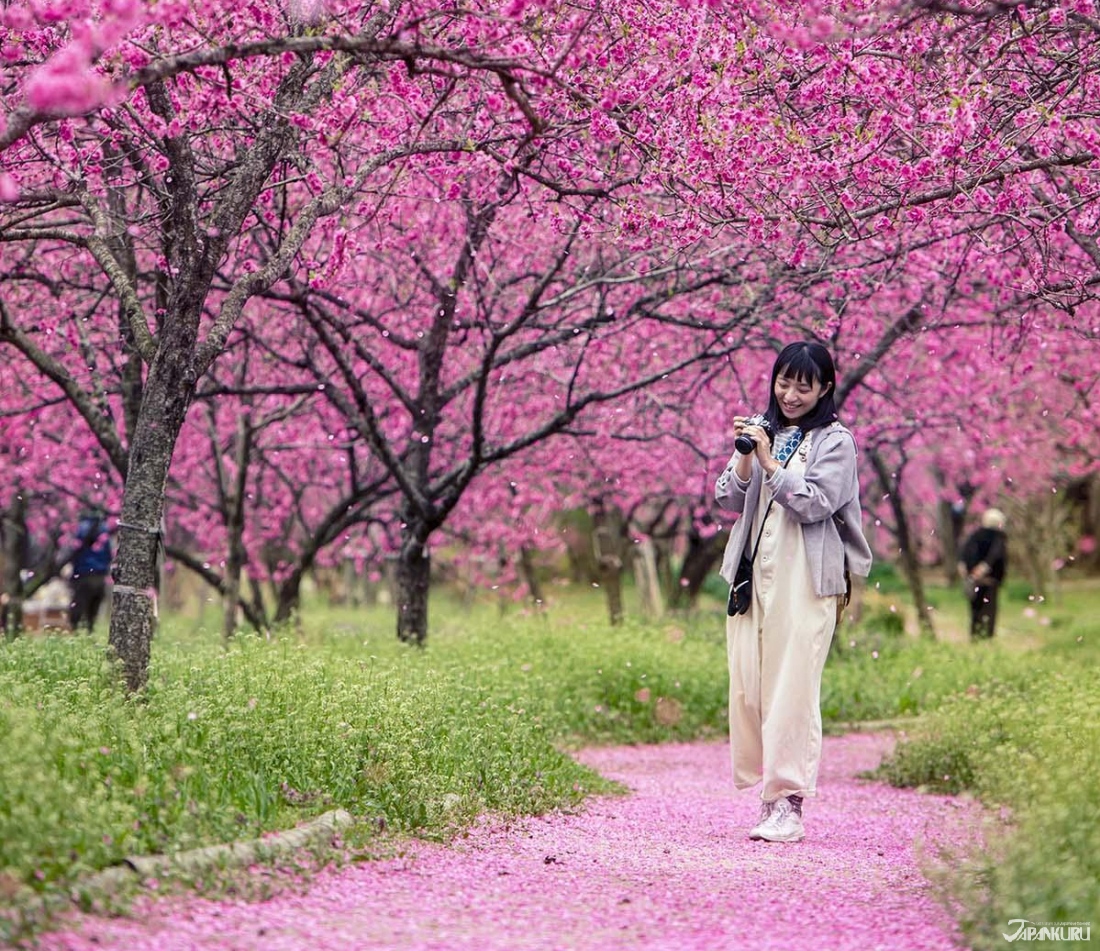 The fruit that grows from the peach tree is an iconic soft pink, but anyone who has seen those same trees come into bloom in Japan will tell you that the peach blossom into a much more vibrant range of hot pinks and magentas. Peach blossom season often overlaps with the blooming period of Japan's cherry trees, but the peaches tend to bloom a little earlier in the year – perfect for travelers who find themselves arriving in Japan just a little too soon for sakura celebrations. The vivid hues of the pink flowers are a breathtaking sight, which some travelers even prefer to the more famous pale pink petals of the cherry blossom.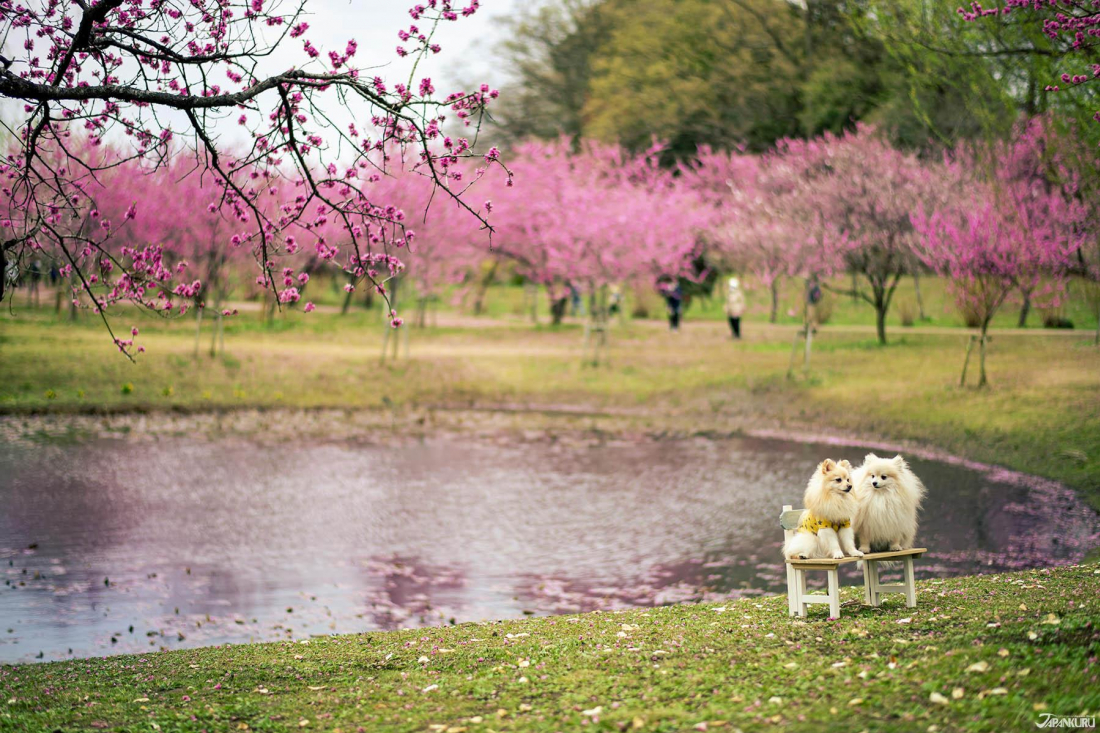 North of Tokyo, west of the plum blossoms found in Mito, Koga Kubo Park was originally established for the local "kubo" (公方, deputy shogun) in 1455, but nowadays the park invites the public to a yearly festival to celebrate the blooming of the peach blossoms! The park's peach trees were planted in the early 17th century when the local ruler ordered the area's children to collect peach pits, and then had the whole community come out to plant the trees, which provided the local villagers with firewood and food. By the Meiji period (1868-1912), those same trees turned the park into a flower viewing destination for locals and travelers alike, and another local initiative in the 1970s restored and renewed the old park, adding a variety of ornamental peach trees with unique names!
Koga Kubo Park (古河綜合公園)
399-1 Konosu, Koga, Ibaraki
Official Website (jp)

④ Wisterias (藤) ・ April ~ May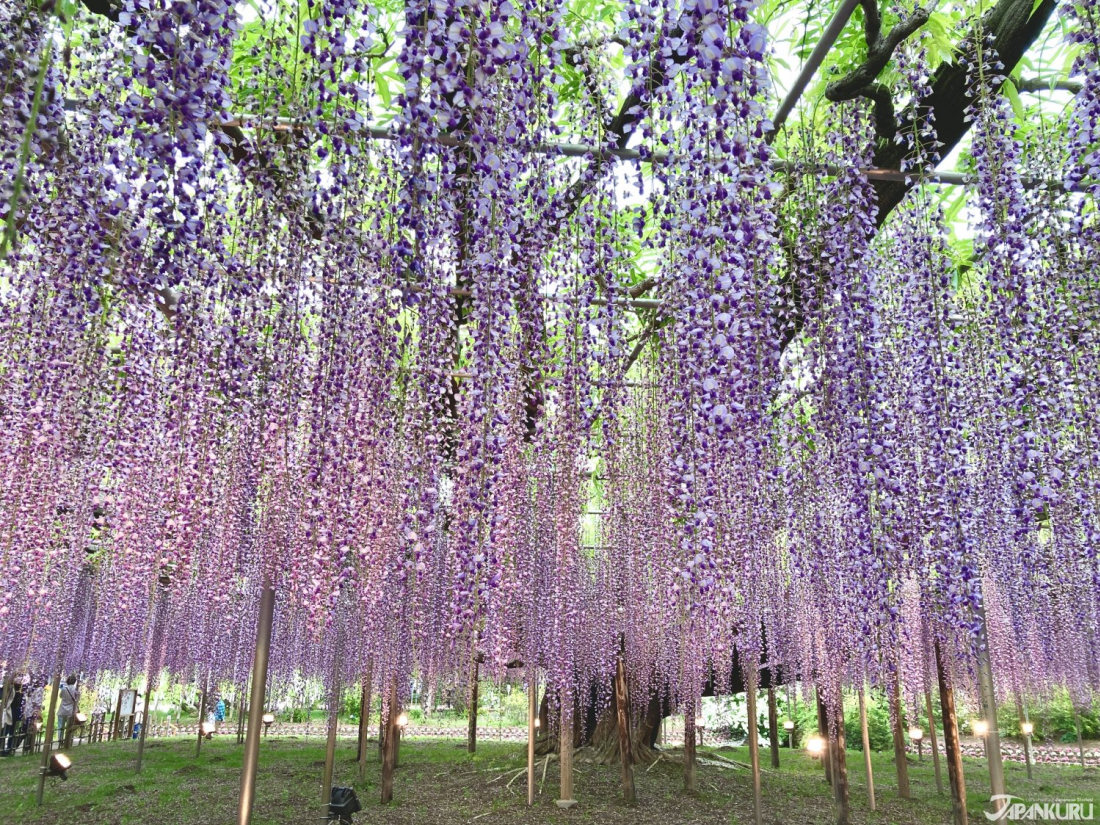 While various species of wisteria can be found around the world, the Japanese wisteria is known for its especially spectacular cascades of purple flowers, which hang down in long curtains. Over the years, Japan has transformed this simple flowering vine into something magical, turning parks and gardens with wisterias into little fairytale escapes. In recent years, wisterias have found renewed popularity in Japan thanks to the record-breaking anime Demon Slayer, in which the flowers are said to keep the demons away!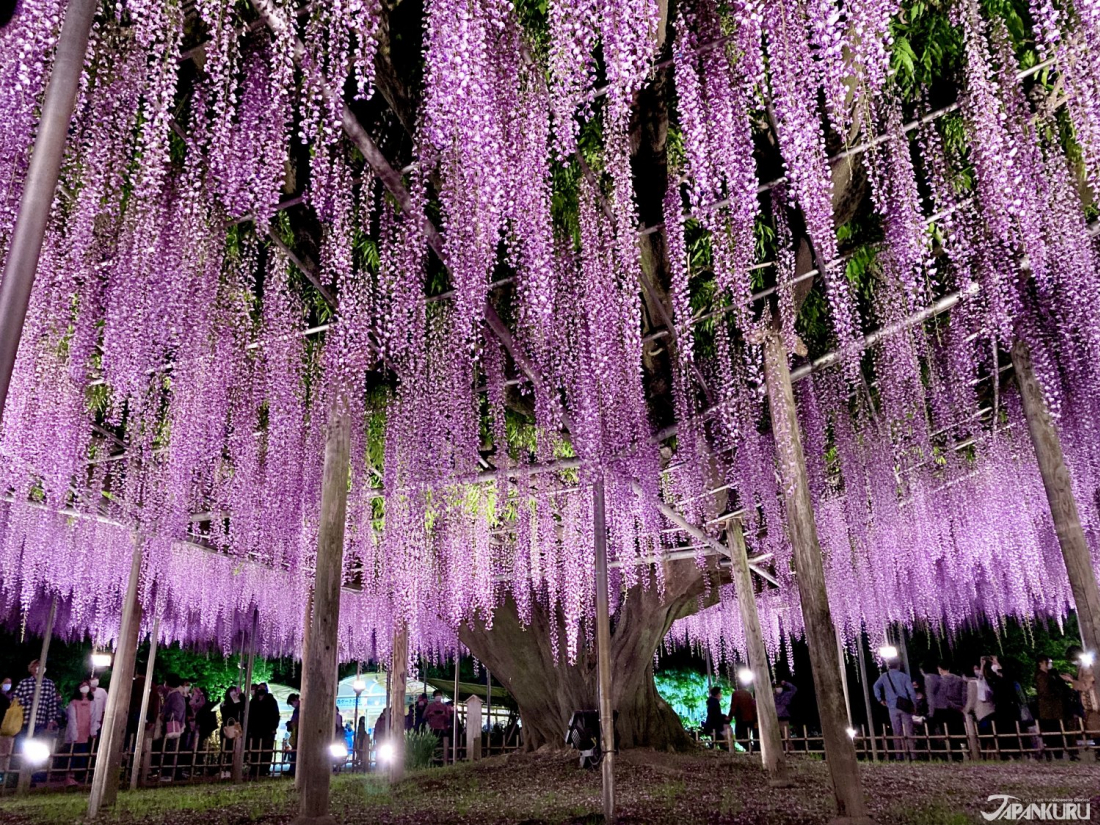 When it comes to seeing spectacular wisteria displays, Ashikaga Flower Park is consistently a top-three contender in Japan, thanks to the park's enormous 19th-century wisteria tree that burst into bloom with streams of purple and white flowers each year, and a number of other unique varieties scattered around the grounds. On top of a whole tunnel of white wisterias, some of the plants have extra petals, making the flowers almost look like purple popcorn, while other plants bloom with "sakura-colored" pink wisteria, or golden-yellow Kibana wisteria. During wisteria season, the park even stays open past sunset, lighting up the flowers for an out-of-this-world experience.
Ashikaga Flower Park (あしかがフラワーパーク)
Hasamacho, Ashikaga, Tochigi
Official Website (en)

⑤ Baby Blue Eyes / Nemophila (ネモフィラ) ・ April ~ May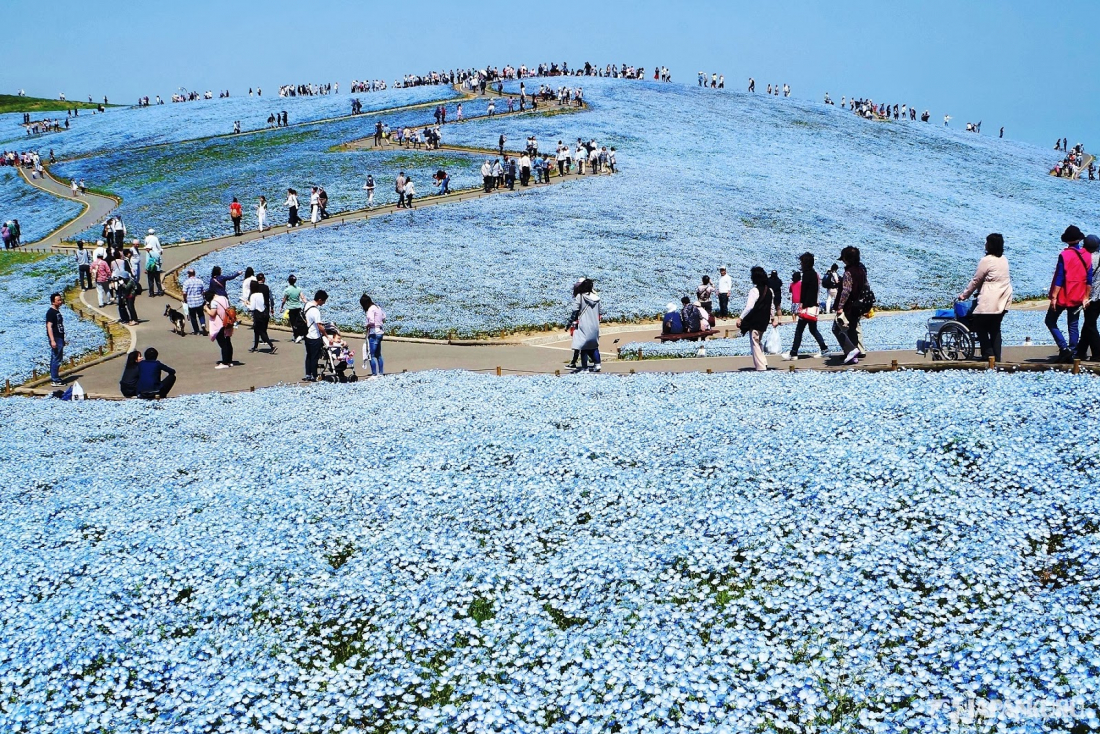 Originally from North America, in more recent years baby blue eyes flowers have made a name for themselves in Japan, generally going by their scientific moniker of "nemophila." These little blue flowers, growing close to the ground, have spread far from their native California, and they're now used to cover entire hillsides in Japan with carpets of sky blue. These carefully landscaped meadows, packed densely with pale blue blooms, create the feeling of walking on a path through the clouds, or slipping between gentle swells in an ocean of little flowers.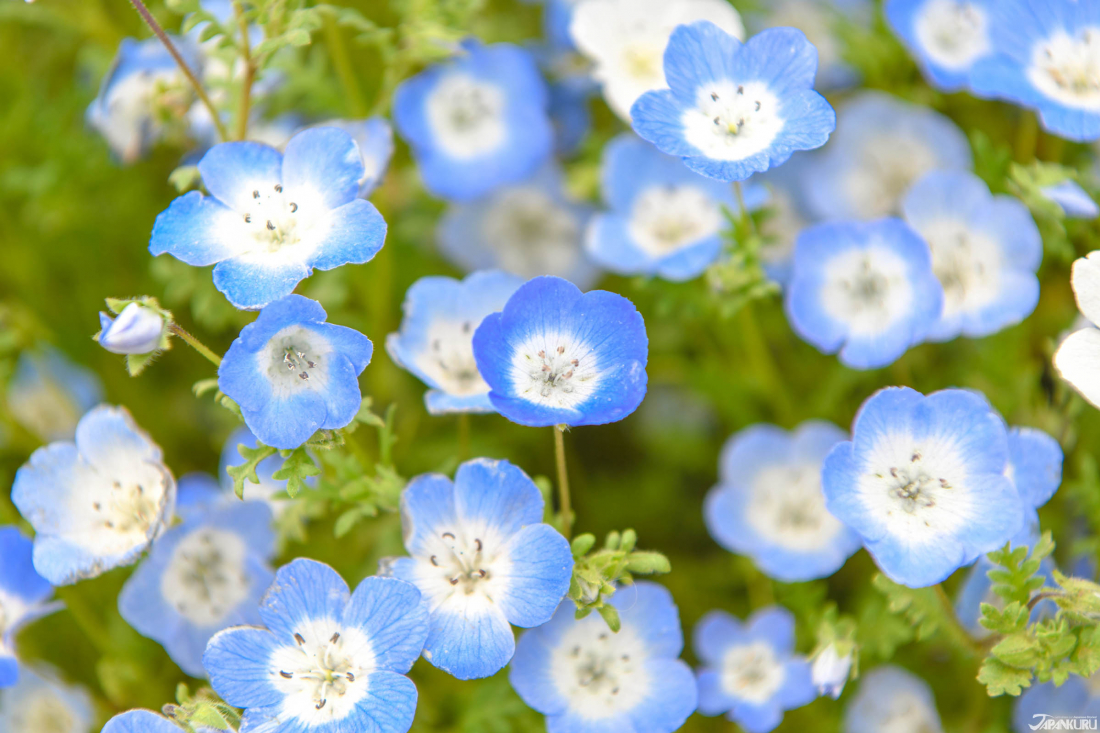 For nemophila flower viewing, the go-to spot is unquestionably Hitachi Seaside Park, and these little flowers have in turn helped to make this spot one of Ibaraki's more popular sightseeing destinations. This space along Japan's eastern coast actually spent time as an airbase for the Japanese military, and then a bomb-training facility for the US Air Force, before locals eventually transformed the area into a park and a symbol of peace. Visitors to the park can now enjoy green grassy lawns, a giant Ferris wheel, and of course the fields of nemophila. As a park right on the water, it's hard to see where the sea of blue flowers stops, and the Pacific Ocean begins.
Hitachi Seaside Park (国営ひたち海浜公園)
605-4 Onumacho, Mawatari, Hitachinaka, Ibaraki
Official Website (en)


Which Flowers Will You Search Out This Season?
Cherry blossoms might be the default spring favorites in Japan, but as we've seen, beautiful blooms show up throughout Japan, all through the season. From the bright pinks of plum and peach blossoms, to the radiant yellow of canola, and the soft blues and purples of wisterias and nemophilas, spring in Japan is a rainbow of festive flowers, so the real question is this: how many flower spots will you make it to this year?



---
Basic Info
Name: Spring Flowers
---
For more info and updates from Japan, check Japankuru for new articles, and don't forget to follow us on Twitter, Instagram, and Facebook!
Source: JAPANKURU