Autumn Kochia in Ibaraki ・ When Fall Weather Turns the Hills into Blushing Waves of Red
When the summer comes to an end, admiring Ibaraki's kochia bushes is a great way to enjoy the changing of the seasons in Japan.
Japan is a country of four seasons, and watching those seasons change is a national pastime, leading to traditions like hanami (花見), where friends gather to view blooming cherry blossoms and other flowers, and koyo (紅葉), when the people of Japan flock to parks and natural vistas to watch the leaves change into a riot of reds and yellows. Usually, the fall tradition of koyo involves vibrant Japanese maples and tall trees towering overhead, but in Hitachi Seaside Park, visitors instead come to admire bright red leaves that grow a little closer to the ground. These fluffy tufts of autumn red are kochia bushes, and they cover the Ibaraki hillside.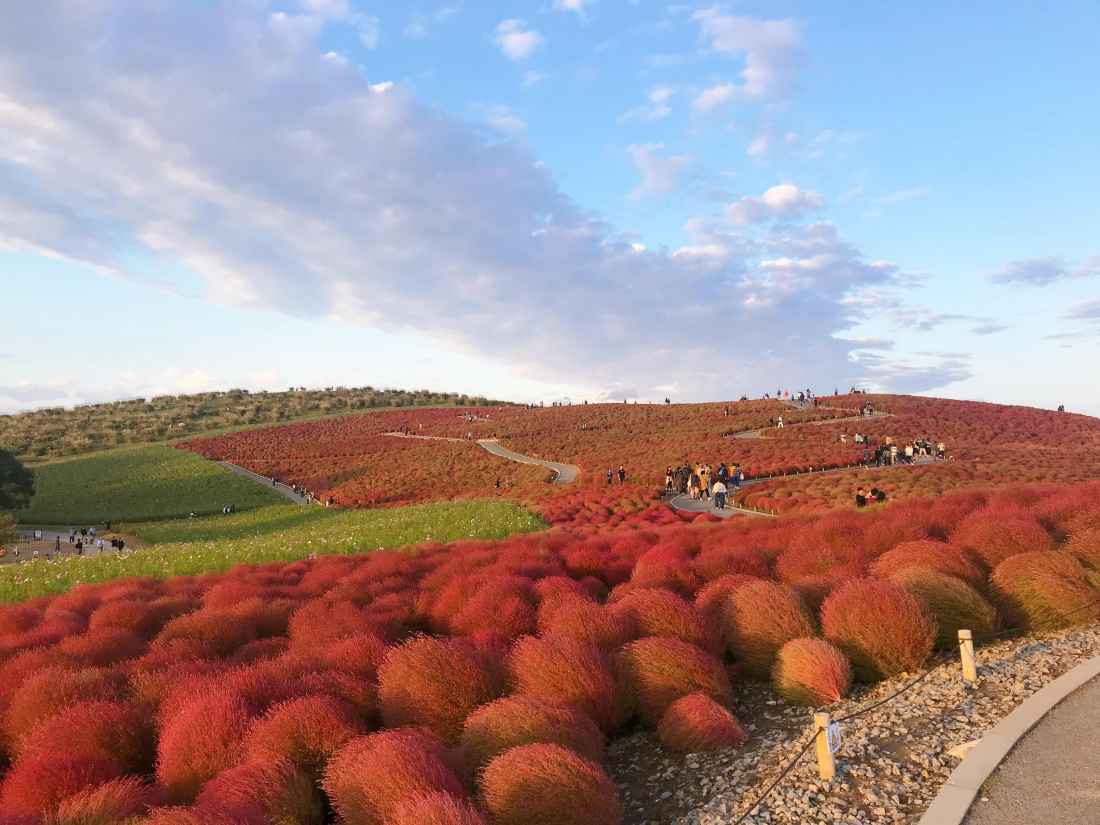 Hitachi Seaside Park is, unsurprisingly, a natural space stretched out along a little chunk of Japan's eastern coast, in the prefecture of Ibaraki. The land was once an airbase for the Japanese military, before being taken over by the US in the post-war period, and turned into a bomb-training facility for the US Air Force. Local residents were not particularly happy with this setup, as bombing drills passed by overhead and sometimes dropped accidental shells to the ground. Protests eventually resulted in the US returning the land, which was transformed into a park as a symbol of peace. Nowadays, Hitachi Seaside Park has wide open grassy fields, gardens of flowers, ocean views, a giant Ferris wheel, sports facilities, and more.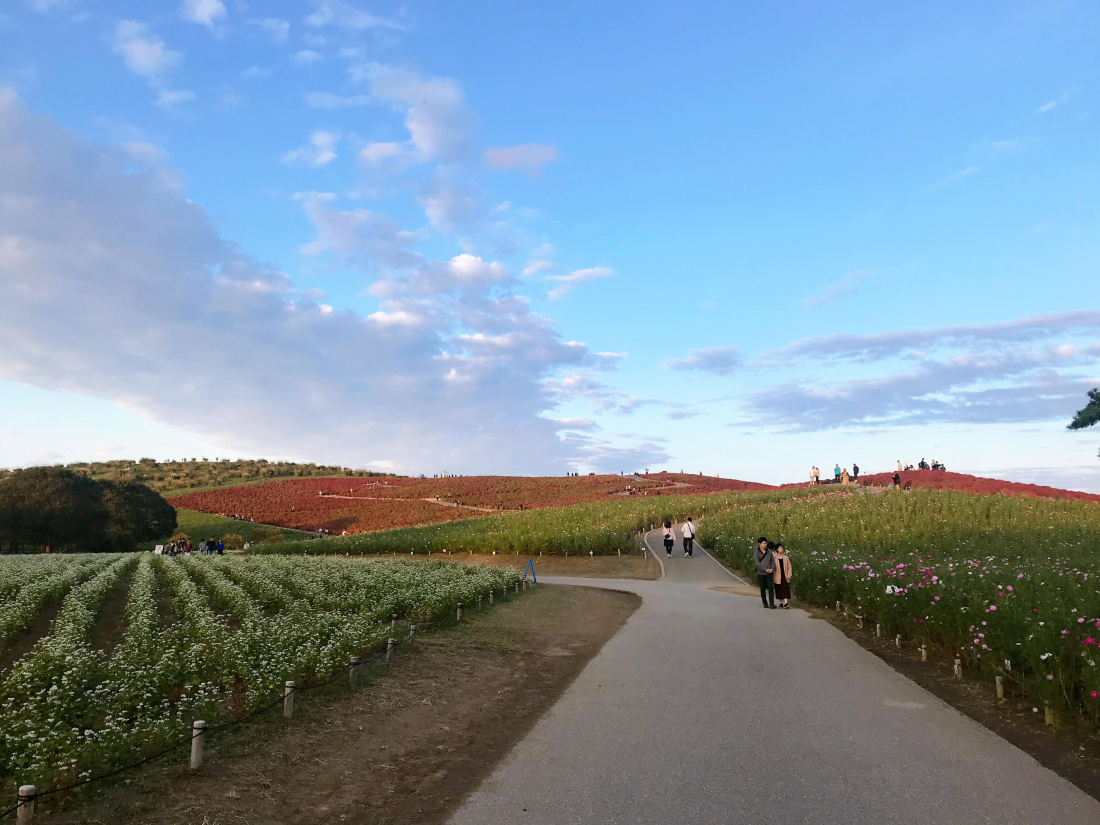 Different plants come into season throughout the year, and the park is a popular destination to view a variety of natural wonders, including tulips, narcissus, nemophila (baby blue eyes), roses, and of course red kochia bushes. These little bushes go from a verdant green to rusty reds and dusty shades of rose as the weather starts to cool in Autumn, creating a unique natural vista in front of the Ibaraki seaside. (These pictures were taken in mid-October.)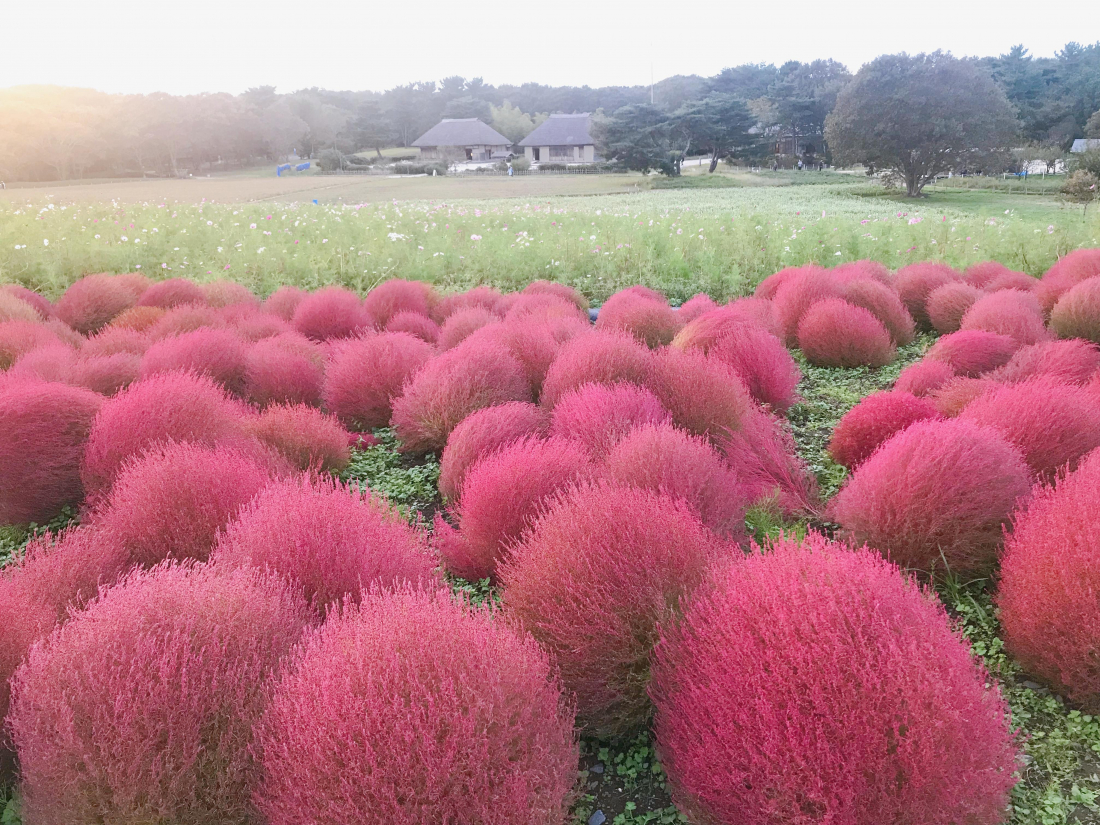 The round little bushes look like pom poms covering the green fields, and lined up along the many paths. Don't forget to wear comfy walking shoes, so you can really explore all the routes through the hills.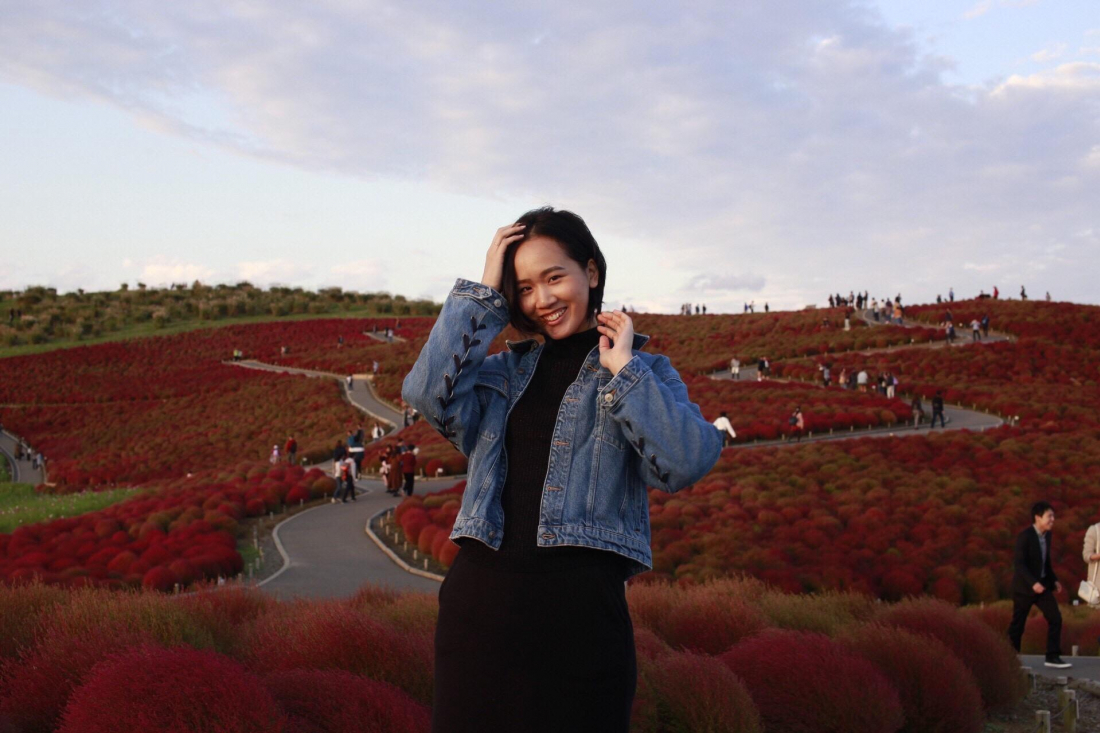 During the peak of kochia season, when all the bushes make up a ruddy red sea blowing in the wind besides the real ocean, Hitachi Seaside Park can get fairly crowded. It took a while for me to find a place to take a picture in front of this unique koyo landscape!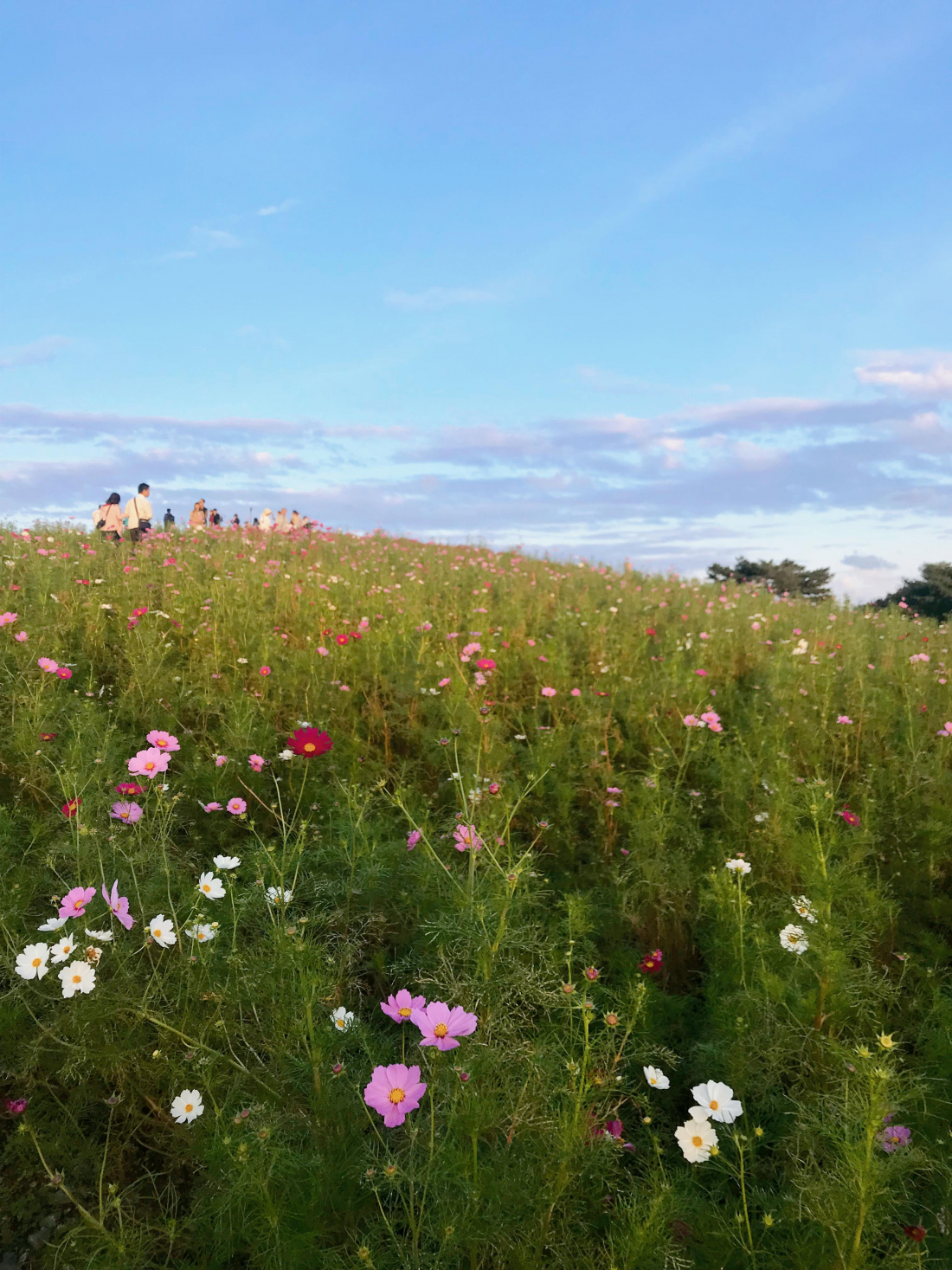 Hitachi Seaside Park
605-4 Onuma-aza, Mawatari, Hitachinaka, Ibaraki
Hours and ticket prices are seasonal.
Official Website (en)
---
Basic Info
Name: Hitachi Seaside Park (ひたち海浜公園)
---
For more info and updates from Japan, check Japankuru for new articles, and don't forget to follow us on Twitter, Instagram, and Facebook!
Source: JAPANKURU