Central Japan's "Little Kyoto" | Matcha Experiences, A Japanese Castle Tour, and an Art Island in Nishio, Aichi
Nishio, Aichi is a little city with a lot of history, huge fields of green tea, and more outdoor art than you'd expect, so check out these tours packed with traditional workshops and unique Japanese experiences!
The City of Nishio, Aichi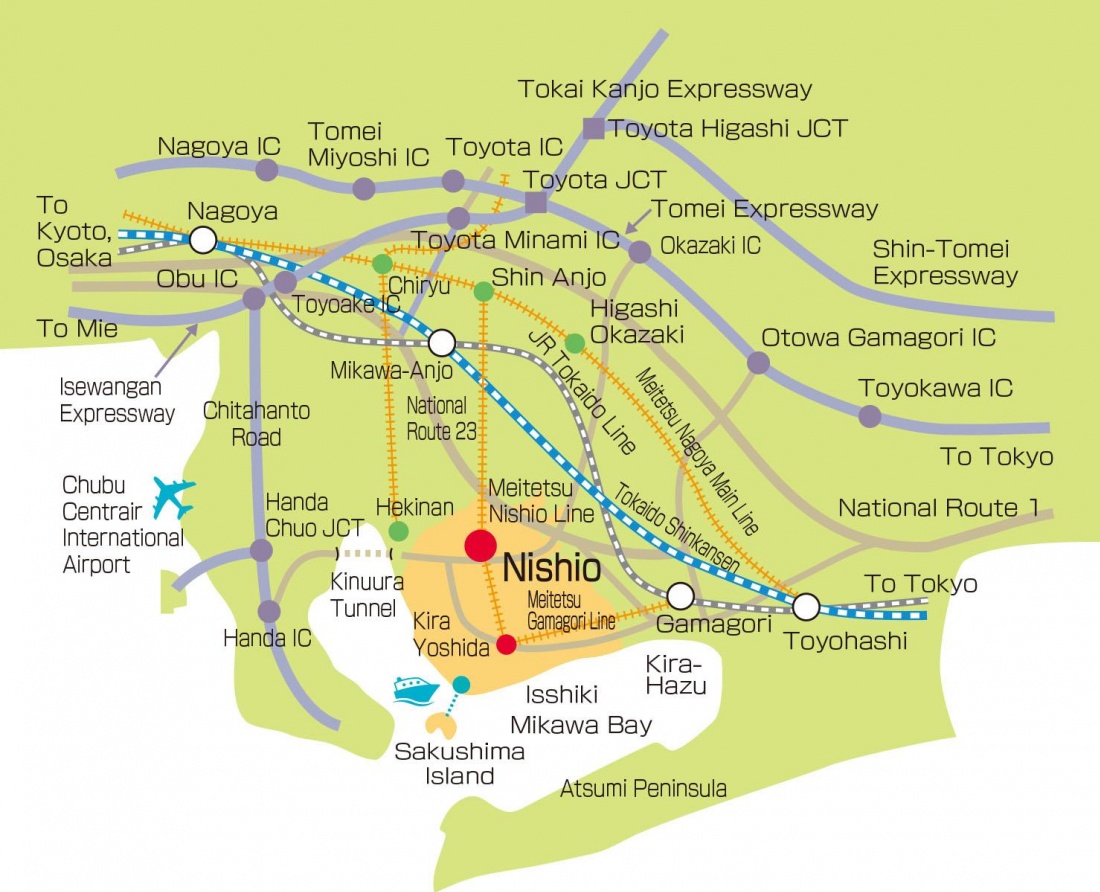 At the boundary between east and west Japan, on the edge of the bountiful Mikawa Bay, for centuries Aichi Prefecture's city of Nishio has been a popular stop for travelers crossing Japan. And with everything from Tokugawa clan castles to picturesque fishing boats off the coast, it's easy to see the appeal for modern travelers as well! In recent years, the people of Nishio have worked hard to introduce the world to everything they love about their little community. Local residents now offer guided tours, showing off everything from the city's samurai history, to their famous green tea, and even the unique art projects that are bringing new life to the area. There's never been a better time to explore this little bayside city in central Japan!
Tour Aichi's Historic "Little Kyoto"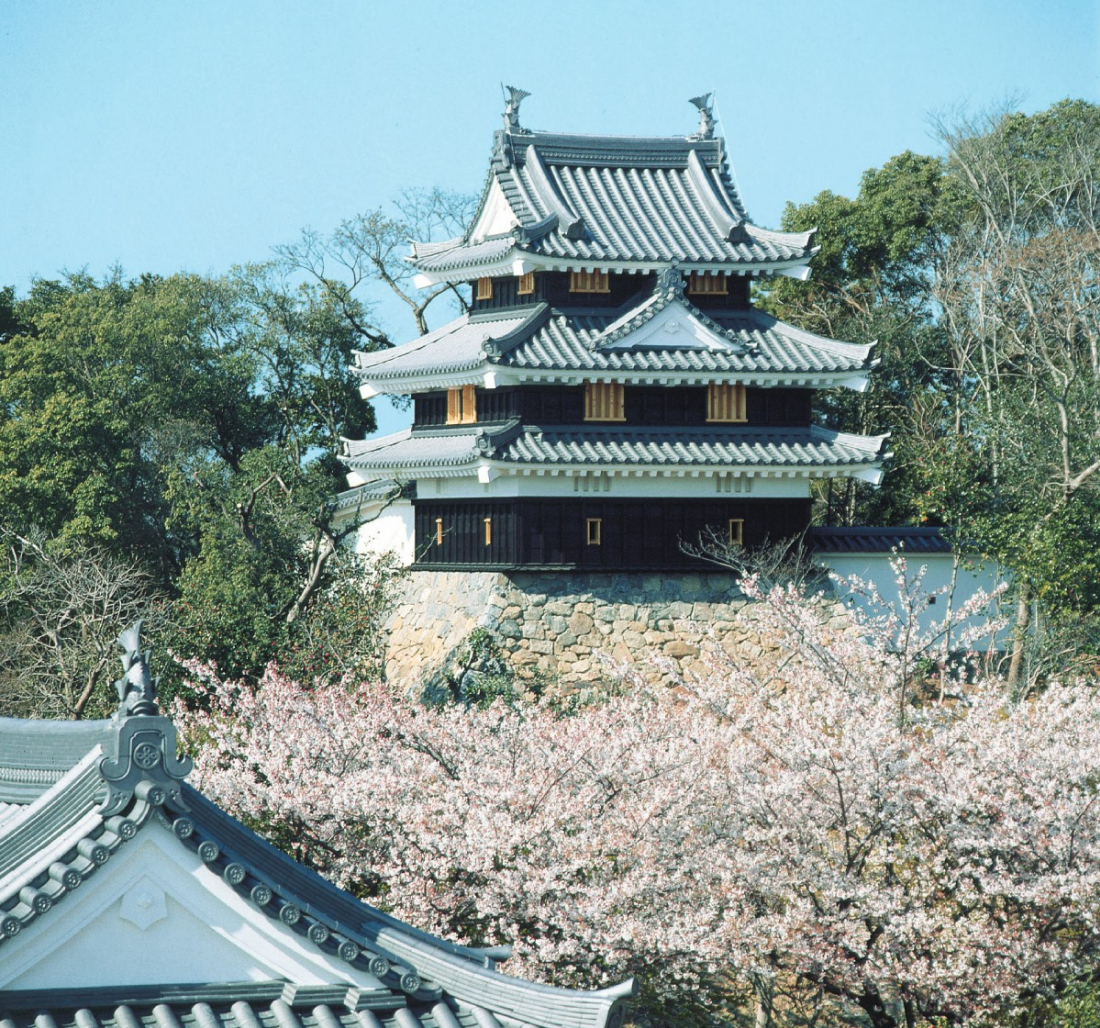 What's the best way to get a sense of Nishio's history, and learn more about Japan on the way? Nishio's tour of "Little Kyoto" and the Iwase Bunko Library (complete with a matcha experience) is a great way to spend the day soaking up the traditional Japanese atmosphere left behind by centuries of local history. Nishio earned the nickname "The Little Kyoto of Mikawa" thanks to the Rokumangoku castle town that grew up around the local fortress of Nishio Castle. To this day, vestiges of that traditional little town can still be seen and felt on streets lined with old-fashioned houses, stone walls, and little shops selling matcha and traditional sweets like dango (rice flour dumplings). This tour lets visitors follow in the footsteps of locals in centuries past, through the old streets and up to Nishio City Historic Park, where a portion of the old castle (including the main gate and the imposing Ushitora Tower) has been reconstructed and restored on the same site Nishio Castle has occupied in one form or another since the Kamakura period (1185–1333).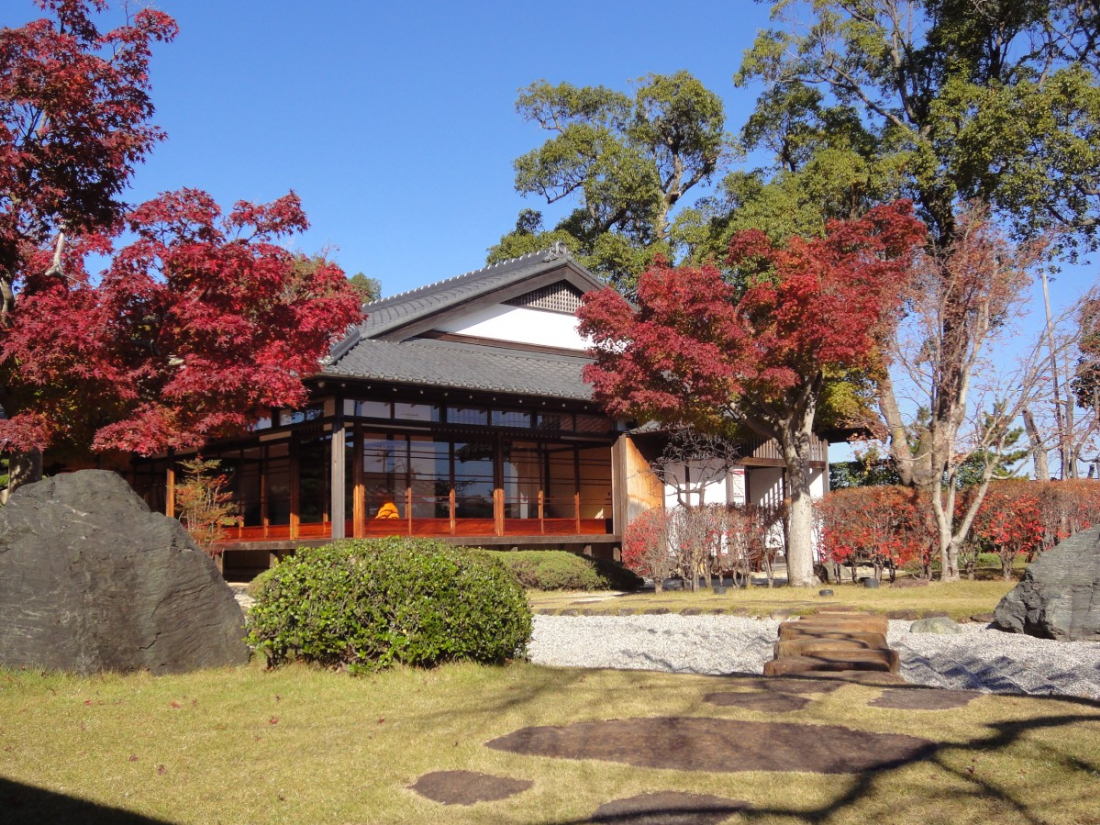 Next door to the tall castle tower, the free Nishio Municipal Museum offers visitors a chance to learn more about local culture and the centuries of samurai control of Nishio Castle. The park is also home to the reconstructed Former Konoe Residence (旧近衛邸), which once belonged to a family of Kyoto nobility. After exploring the castle park, tour participants can take a seat on the engawa (縁側, narrow wraparound porch) at the residence and enjoy a cup of local matcha with Japanese sweets, admiring the fantastic view of the castle tower, and the park's seasonal beauty – from cherry blossoms to red Japanese maples.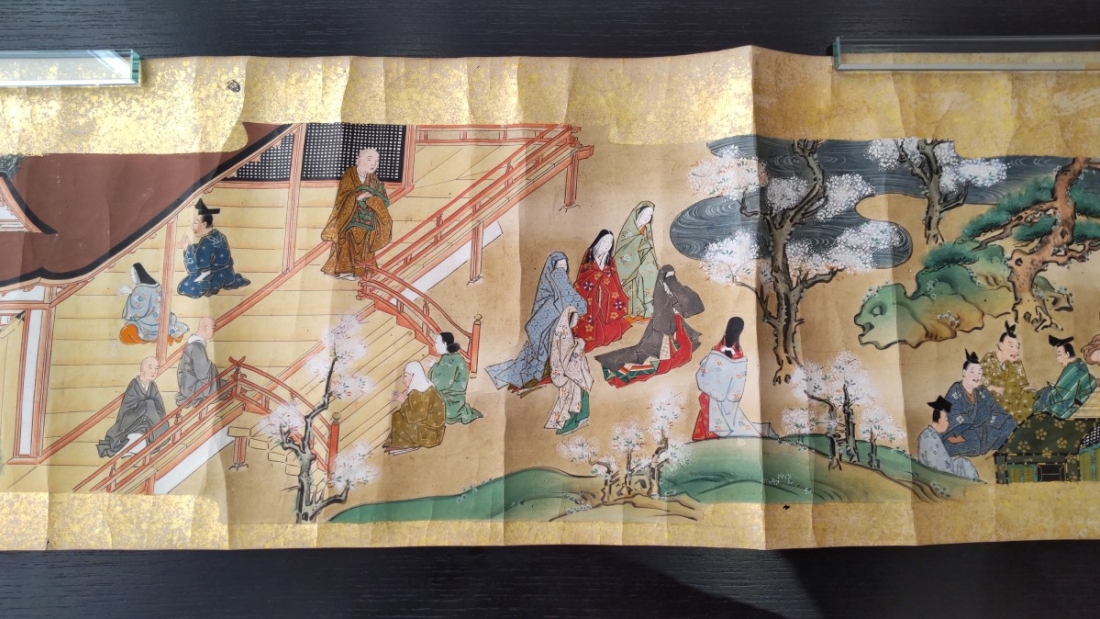 The last stop on this tour of historic Nishio is a visit to the Iwase Bunko Library, which holds a collection of more than 80,000 rare books, scrolls, and ancient Buddhist manuscripts. Book lovers, history buffs, and anyone searching for a unique experience will be excited to learn that the tour includes a look at a book of Buddhist sutras that is sometimes said to be the world's oldest example of printed material, as well as a chance to peruse beautiful examples of richly illustrated scrolls from the Edo period (1603-1868). The archives even offer a workshop in bookmaking, where participants can try their hand at putting together a traditional "wasobon" book (和装本), which is made using washi paper and just one piece of string! The finished book can be used to collect traditional stamps and seals, or for Japanese practice – it also makes a great Nishio souvenir!
▷ Find more details about the Nishio "Little Kyoto" tour and make reservations here!
Experience Green Tea: From Fresh Leaves to Matcha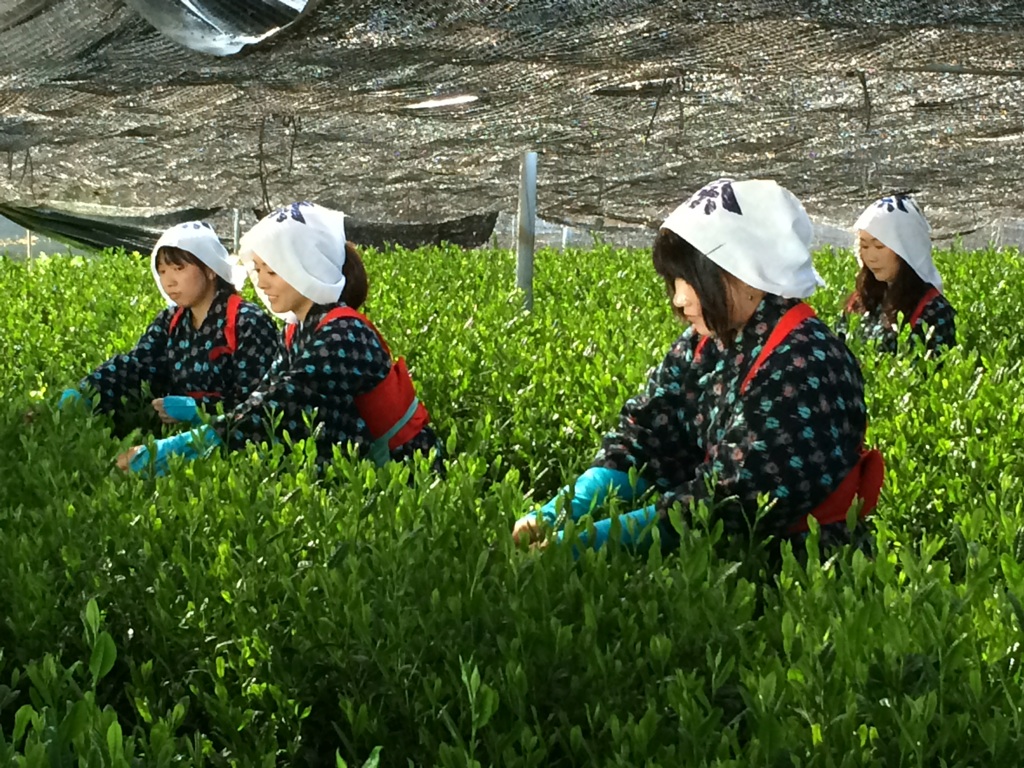 Diehard fans of Japanese green tea and matcha might be aware, but many travelers will be surprised to hear that this quiet city in central Japan is actually one of Japan's largest producers of green tea, harvesting as much tea as famous green tea regions like Uji, in Kyoto. With so much delicious green tea being grown and processed in Nishio, it only makes sense to go on a tea tour, and this tour offers a rare chance to follow the tea from its origins, as fresh leaves picked from tea bushes growing in Nishio fields, through steaming and grinding in local factories, all the way to the finished product – the bright green matcha that has long been a treasured part of traditional Japanese culture. This tour starts at a local tea plantation, where visitors can see what green tea leaves look like before they ever touch a teacup, when they're still growing fresh in a field, and even take pictures dressed up in traditional tea-picking outfits. Tour participants who arrive in Nishio from late April to late May can even, for an additional fee, try picking the tea themselves!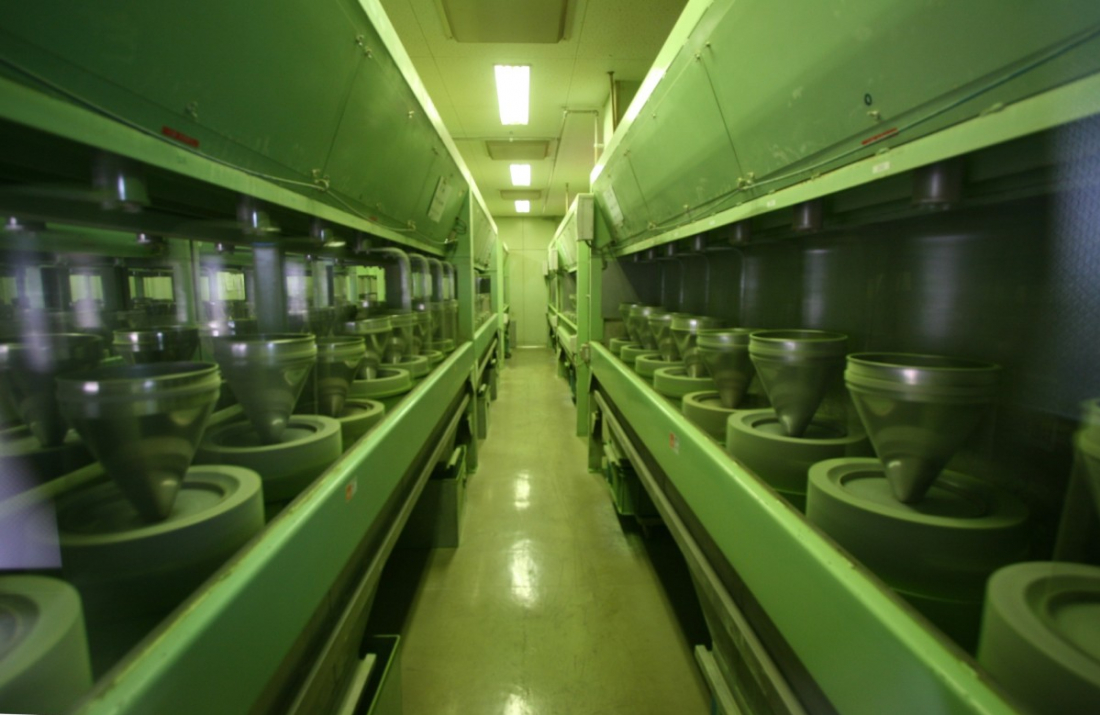 The next stop, and the next step in the matcha preparation process, is the factory, and this tour includes an exclusive trip to a long-established Nishio matcha factory – usually off-limits to travelers. Here, guides explain the process as tea leaves are ground into a fine matcha powder, and there's even a chance to see what it's like to grind matcha by hand.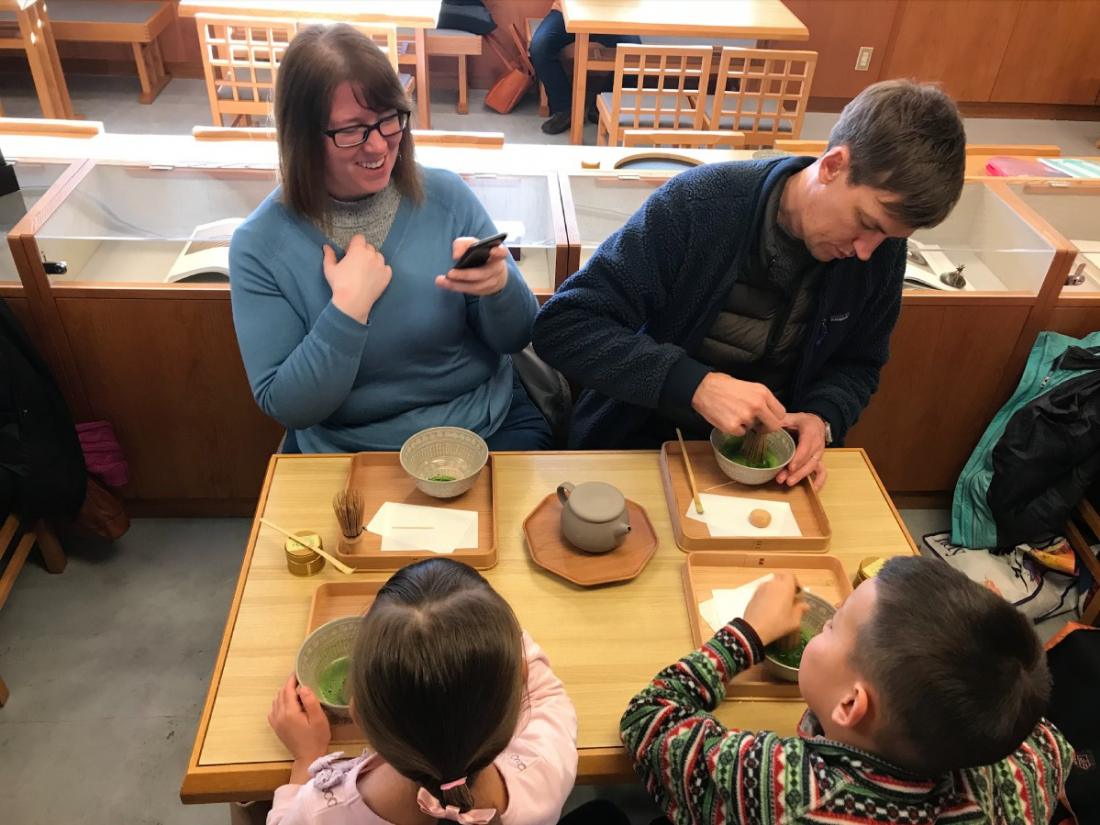 After seeing the magic of leaves turned to matcha powder, the last stop on this tour gives participants a chance to make their own cups of the deliciously bitter drink! At Aoi Teahouse, guides explain how matcha powder and hot water are whipped up with a bamboo whisk, and each participant gets the chance to turn the green drink into a frothy concoction of their own – enjoyed alongside a little tea sweet. Matcha lovers can even order additional treats to satisfy their craving, including Japanese shaved ice made with Nishio matcha.
▷ Find more details about the matcha tour and make reservations here!
Explore the Outdoor Art on Sakushima Island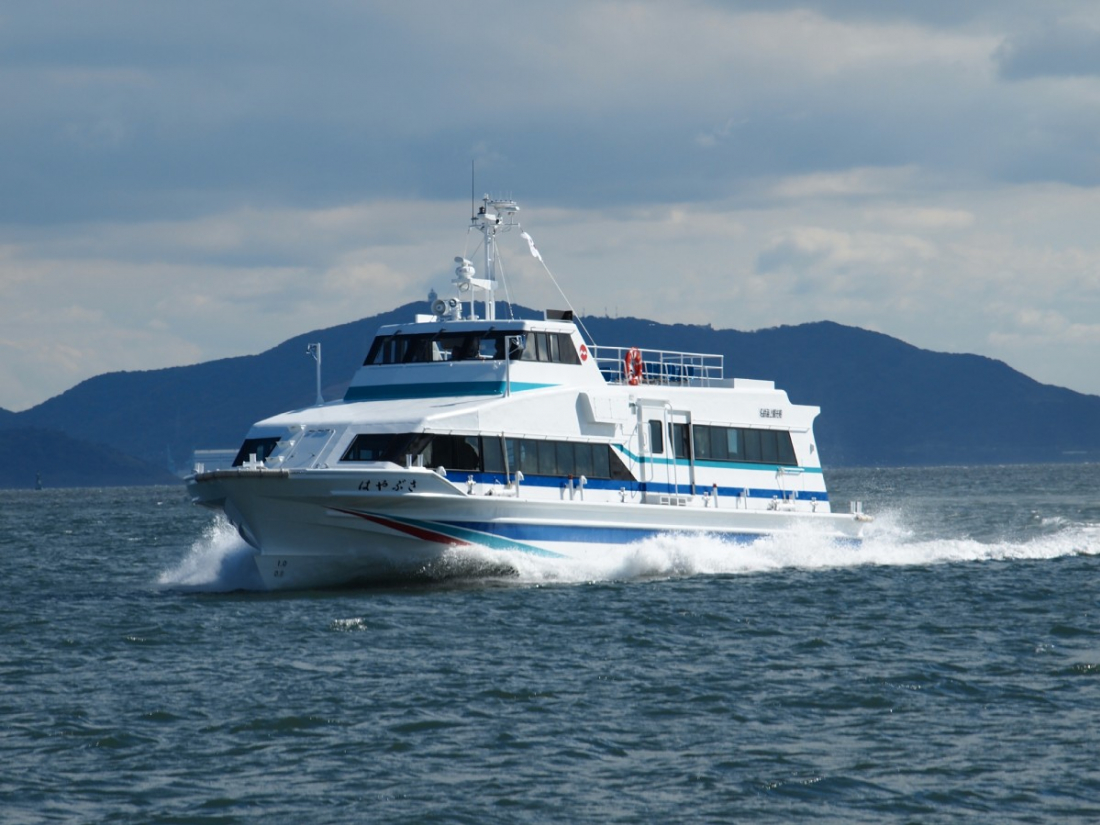 A 30-minute ferry ride from Nishio's shores, the island of Sakushima is the largest inhabited island in Mikawa Bay. The population flourished in the Edo period due to passing cargo ships waiting for favorable winds, and local fishermen venturing out onto the water. Of course, times have changed, and to combat the slow decline brought on by locals leaving for larger cities, the 250-person population of Sakushima came together in 1995 to turn their island into an island of art!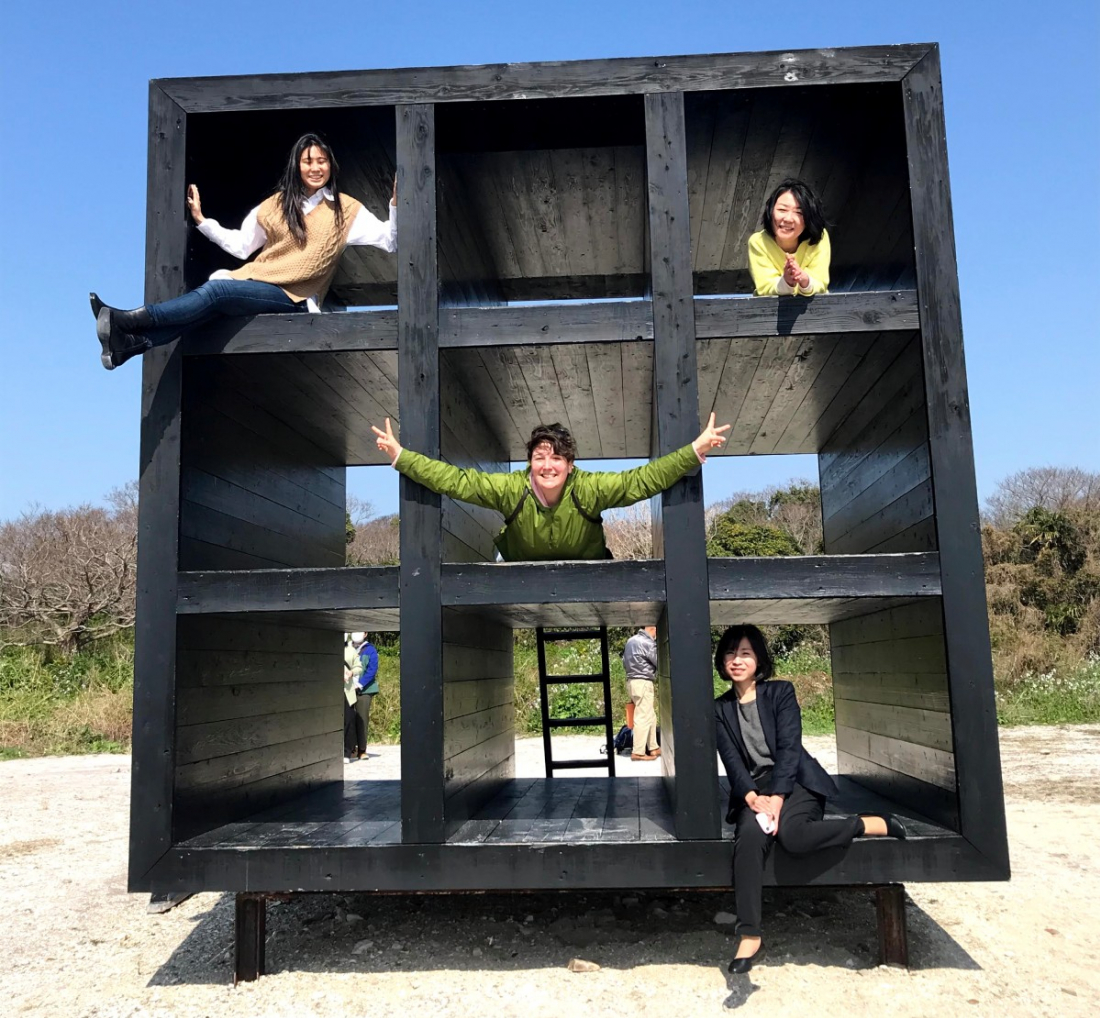 Over the years, that 1995 project has created a new reason for travelers to visit the beautiful little island! After a quick cruise over the picturesque bay, participants on the Sakushima Art Tour get a chance to see some of the most famous examples of the island's 22 different outdoor art installations. Unlike the art found on gallery walls, many of the pieces on Sakushima invite visitors to get hands-on, touching the art, interacting with it, climbing inside, and taking plenty of pictures with the pieces surrounded by Sakushima's lovely natural landscapes – like the Ohirune House (おひるねハウス, "Nap House") shown above. With all the art installations, temples and shrines, even ancient burial mounds, the island is ripe for exploration. On sunny days the tour guides recommend renting a bike and heading out for an "art picnic"!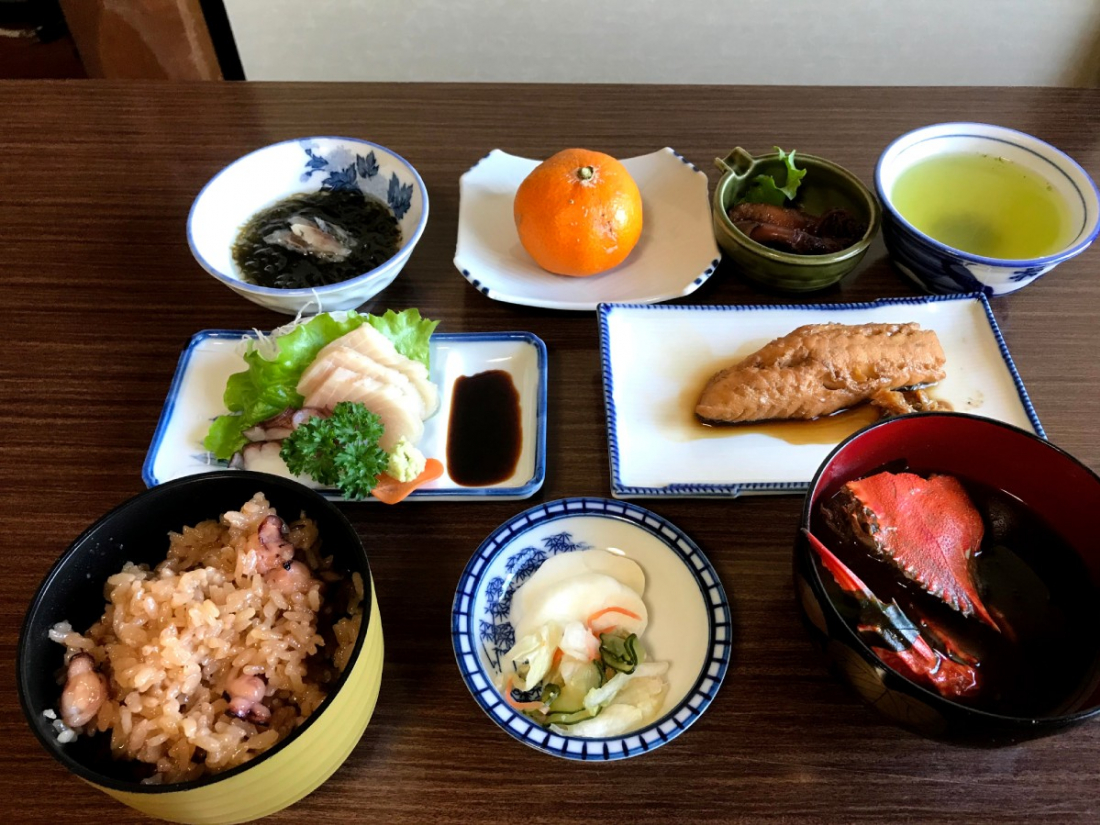 A picnic isn't the only great dining option on this art island, though! Surrounded by the bay, and home to centuries of fishing culture, Sakushima is the perfect place to enjoy fresh seafood, and it doesn't get much fresher than the fare at Ichibei. Ichibei's owner heads out onto the water himself to catch the seafood used in the restaurant's traditional Japanese meals, adding locally-grown vegetables to put together luxurious lunches of fresh sashimi, flavorful stewed or grilled fish dishes, Japanese pickles, miso soup, and more. There's no better way to get a taste of Mikawa Bay!
▷ Find more details about the Sakushima tour here! (Currently only available in Japanese.)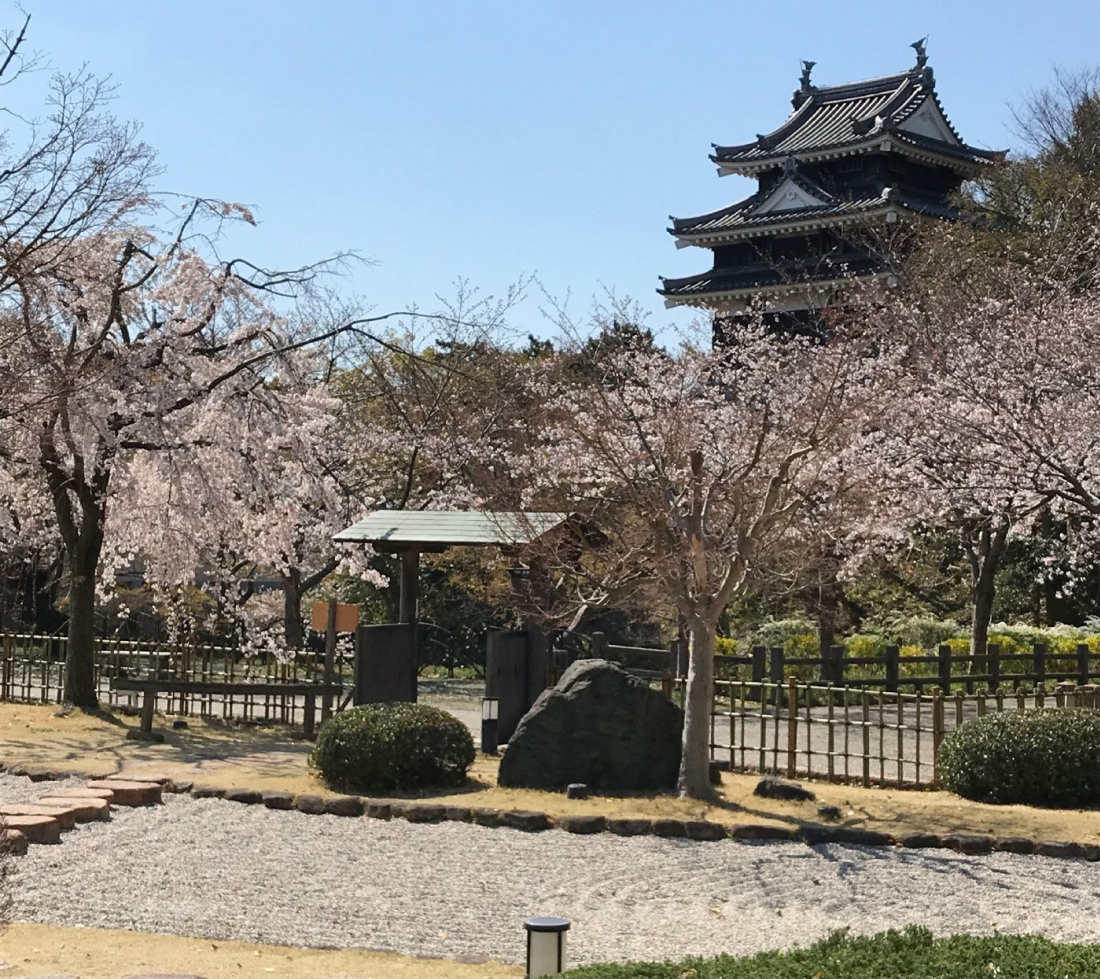 Nishio is a city of historic castles, deeply marked by the long presence of the Tokugawa clan, and it's also a city of tea leaves fresh-picked from the bush, perfectly ground into the finest matcha powder. The traces of centuries of Japanese tradition and history are all around! And on the other side of the water, the playful outdoor art of Sakushima Island is an undeniable sign of new life, creativity, and innovation growing in this unique bayside area. To experience the real Japan, don't miss Nishio on your next trip to the country!
For more info and updates from Japan, check Japankuru for new articles, and don't forget to follow us on Twitter, Instagram, and Facebook!