Fresh Winter Travel in Tochigi: Sweet Strawberries, Crisp Winter Air, and Fresh New Experiences in 4 Cities
Close to Tokyo but a whole different kind of travel, this quick winter trip to Tochigi includes rare natural landscapes and traditional crafts, and a chance to dip your toes into the clean air and ripe fruits of the Japanese countryside!
Traveling Tochigi for a Fresh Take on Winter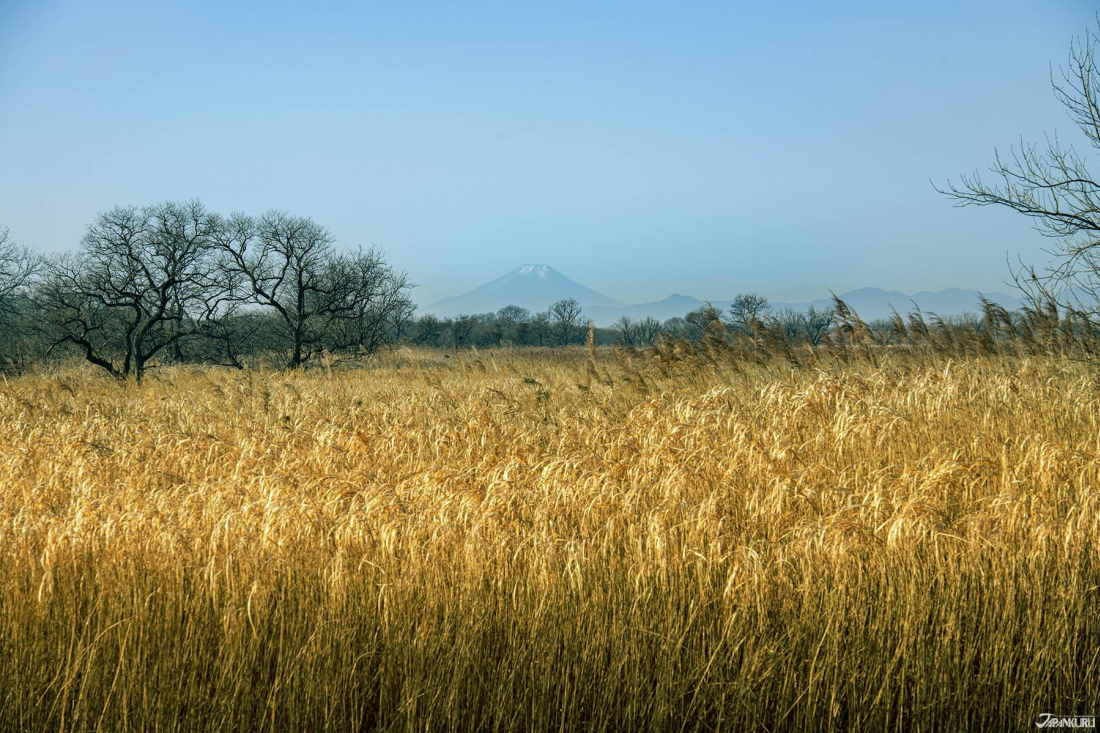 Tochigi offers a different kind of winter travel, with smaller towns full of friendly locals spaced apart by sunny countryside, and never far from the convenient hub of Tokyo. This wintertime trip to four Tochigi cities isn't far from Japan's capital, but it includes natural landscapes like nowhere else, flavorful fruit picked straight from the stem, traditional crafts passed down over the generations, and ways to participate in it all!
1. Oyama (小山市)
Watarase Reservoir (渡良瀬遊水地)
Watarase Reservoir, also called Watarase Retarding Basin, is a designated Ramsar wetland that stretches across 3,300 hectares (over 350 million ft²), much of the land covered in towering tall reeds that turn a welcoming golden color after the summer ends. Over a century ago, the area was spotted with marshes and wetlands like the Akaso Marsh, and locals built villages nearby while farming the land. These days, one of its main purposes is to collect floodwater and prevent massive flooding in the Tokyo area, but the area is still a natural treasure trove! Dozens of species of fish and bird make their homes in the water and on the land, many birds stopping in during their yearly migrations, and about 1,000 different kinds of plants grow in the wetlands.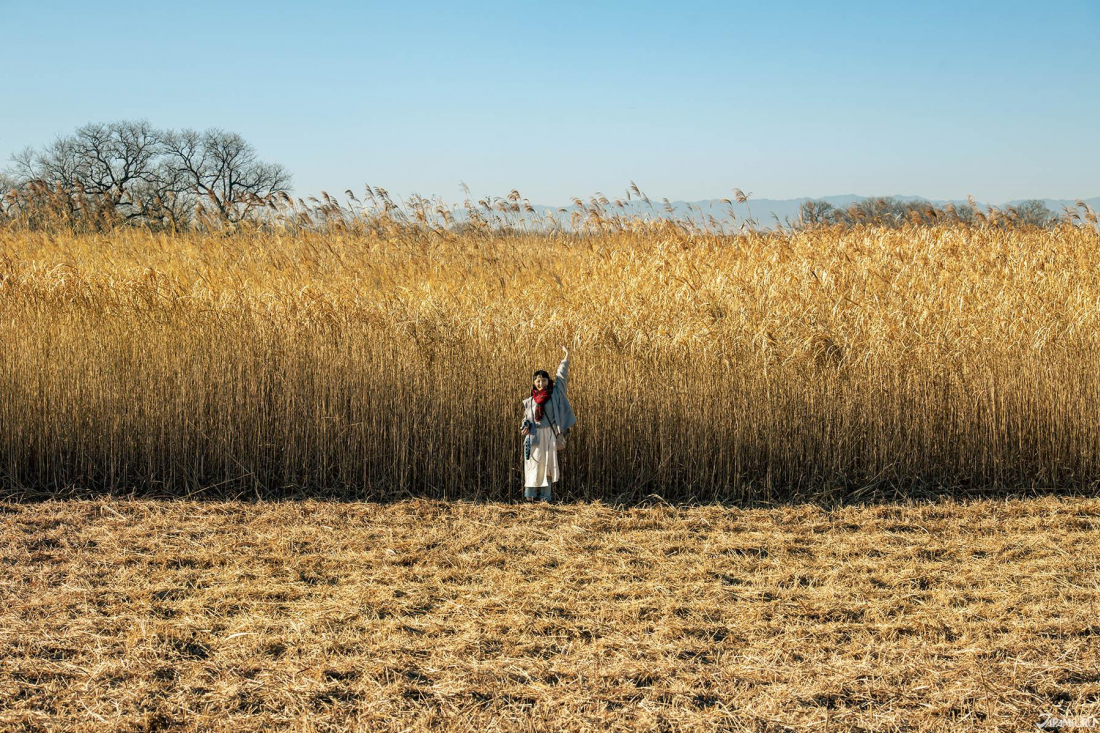 Arriving at Watarase Reservoir, the first thing that jumps out at you is the endless thicket of tall reeds, called "yoshi" (よし) in Japanese. Slip in between the tightly packed reeds, each one easily two or three times your height, and it feels like stepping foot in another world or a scene from an anime. When the weather's warm, the hollow yoshi reeds keep the air cool, which is why they're used in traditional Japanese reed screens (and the reeds from Watarase are said to be the best), but in fall the reeds lose their leaves and it's easier to walk between them without finding yourself facing a wall of green.
When winter comes to an end in March, locals prepare the land for a year of new growth with one spectacular event they call "Yoshi-yaki" (よし焼き), literally "Yoshi Burning"! After careful preparation, an audience of onlookers watches as the entire field of reeds is set alight, and the smoke billowing up from the flames is actually intense enough to show up on weather radars!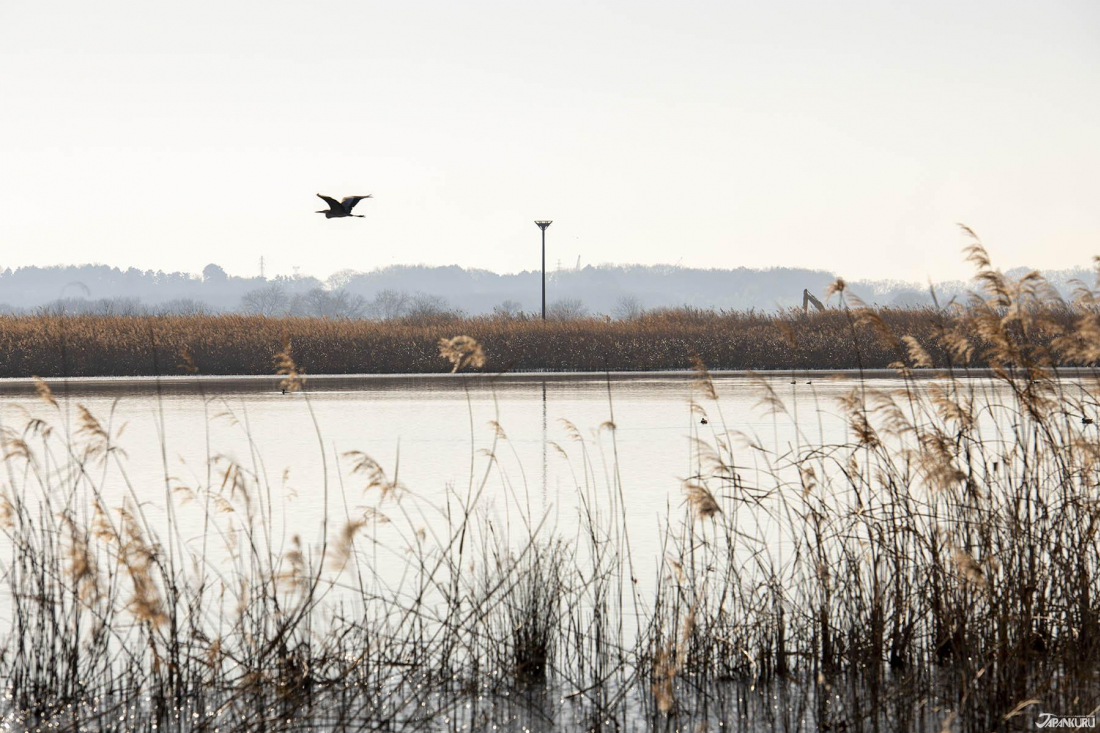 For bird lovers, this spot is a must. Oriental storks build nests on specially-built platforms each year, and at the end of summer over 100,000 swallows fly through the air together over Watarase. With a huge variety of bird species living or stopping in at the reservoir, it's extremely popular with bird watchers, who often come looking for a glimpse of the Eastern marsh harrier on its migratory trip from Russia.
Alongside the abundant natural charms, the Watarase Reservoir is also known to host events where you can participate in festivals or even take a canoe out on the water, so check the official website before heading over!
Watarase Reservoir (渡良瀬遊水地)
Shimonamai, Oyama, Tochigi
​Official Website (jp)
2. Sakura (さくら市)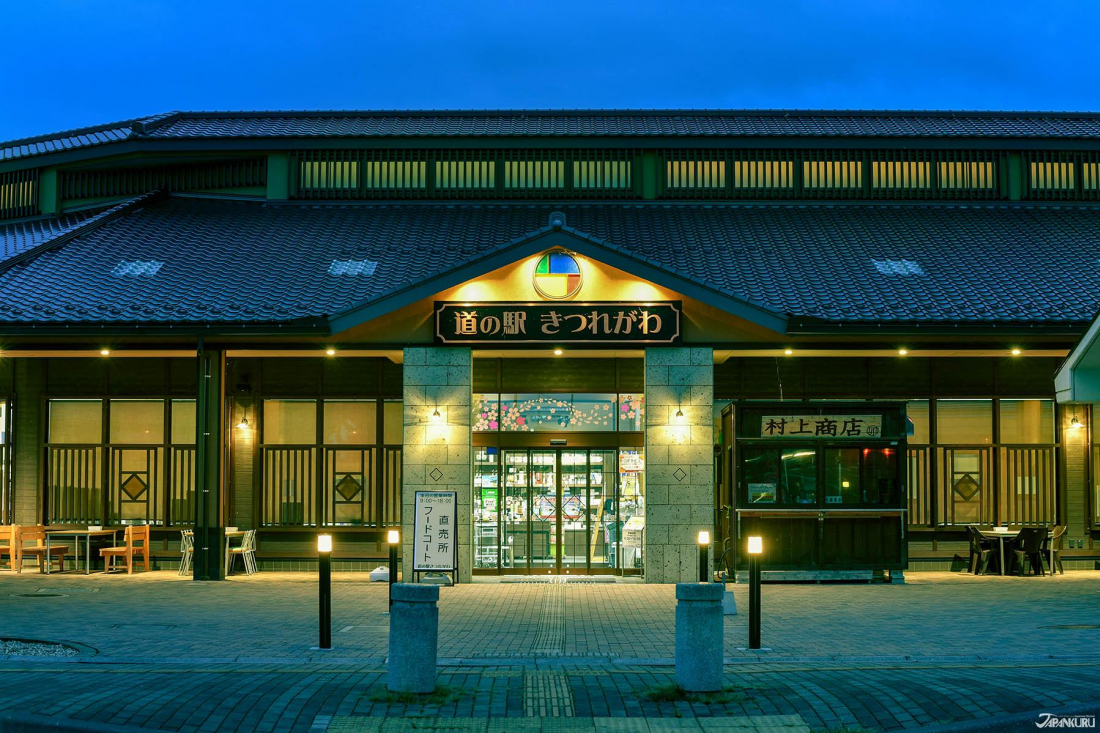 Michi-no-Eki Kitsuregawa (道の駅きつれがわ)
In Japan, Michi-no-Eki are like rest stops with style, and they're convenient places to enjoy a little local culture and some local eats along Japan's highways. But Michi-no-Eki Kitsuregawa is all that and more, thanks to the rest stop's on-site onsen facilities, placed around a retro main building built to reflect the style of Japan's Taisho period (1912-1926). Kitsuregawa Onsen (喜連川温泉) feeds the baths at the Michi-no-Eki, and it's one of Japan's three great "bihada no yu" (美肌の湯), or hot springs said to give you beautiful skin!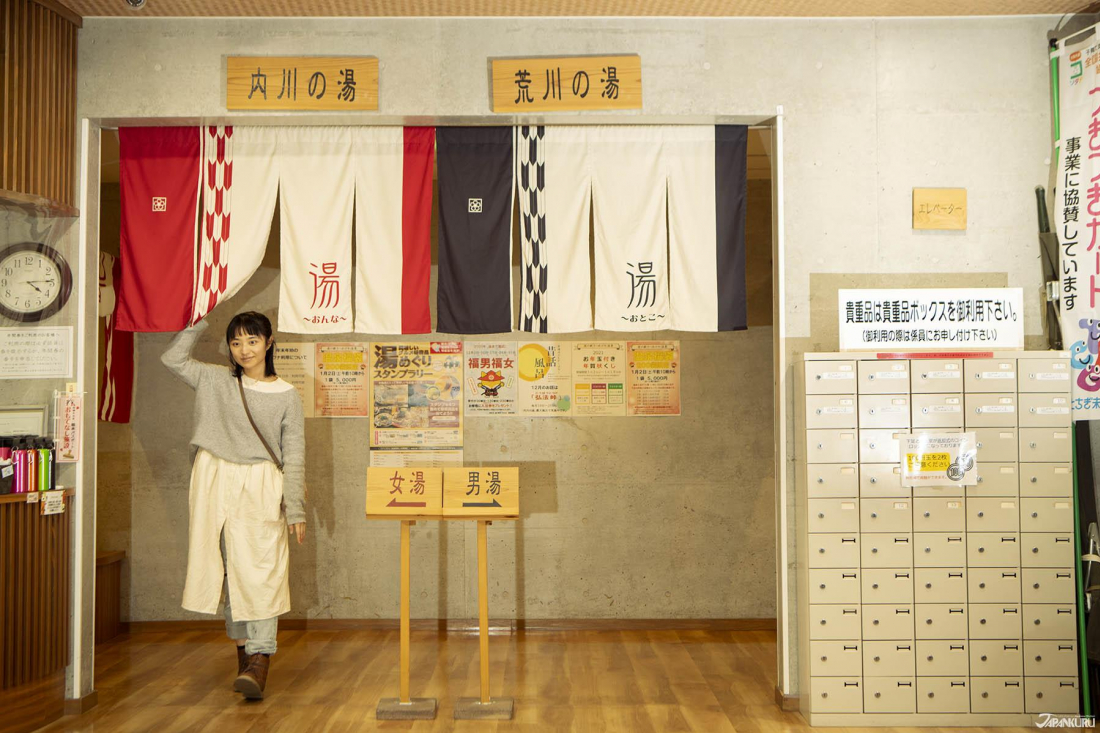 Ready to continue your trip of Tochigi with glowing skin perfect for that next snapshot? At Michi-no-Eki Kitsuregawa you can actually choose to just dip your feet into the water at their footbath out front, or submerge yourself completely in the onsen at their day spa facilities. Your skin will thank you after a busy day on the road.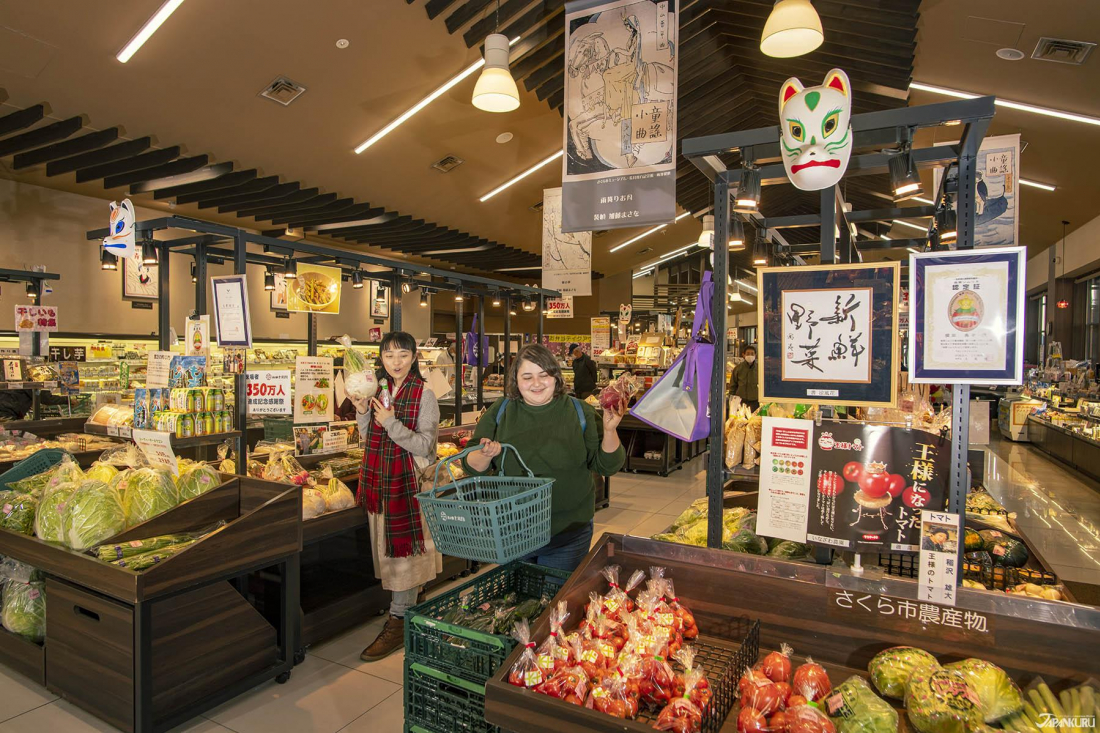 Of course the shopping area of Michi-no-Eki Kitsuregawa offers souvenirs of all kinds (including some unique local mascot merchandise), but there are also aisles full of fresh local produce and other treats! Signs brag about displays of vegetables like the "onsen eggplant," which is the first eggplant to be grown using Japanese onsen water, and is said to have a delicate texture and sweet flavor. Kitsuregawa's popular "onsen pan" (温泉パン, onsen bread) doesn't actually contain any onsen water at all, but the sweet rolls sit alongside tiny Alps Otome apples as some of the tasty local finds on the rest stop shelves.
Michi-no-Eki Kitsuregawa (道の駅 きつれがわ)
4145-10 Kitsuregawa, Sakura, Tochigi
Official Website (jp)
3. Mashiko (益子市)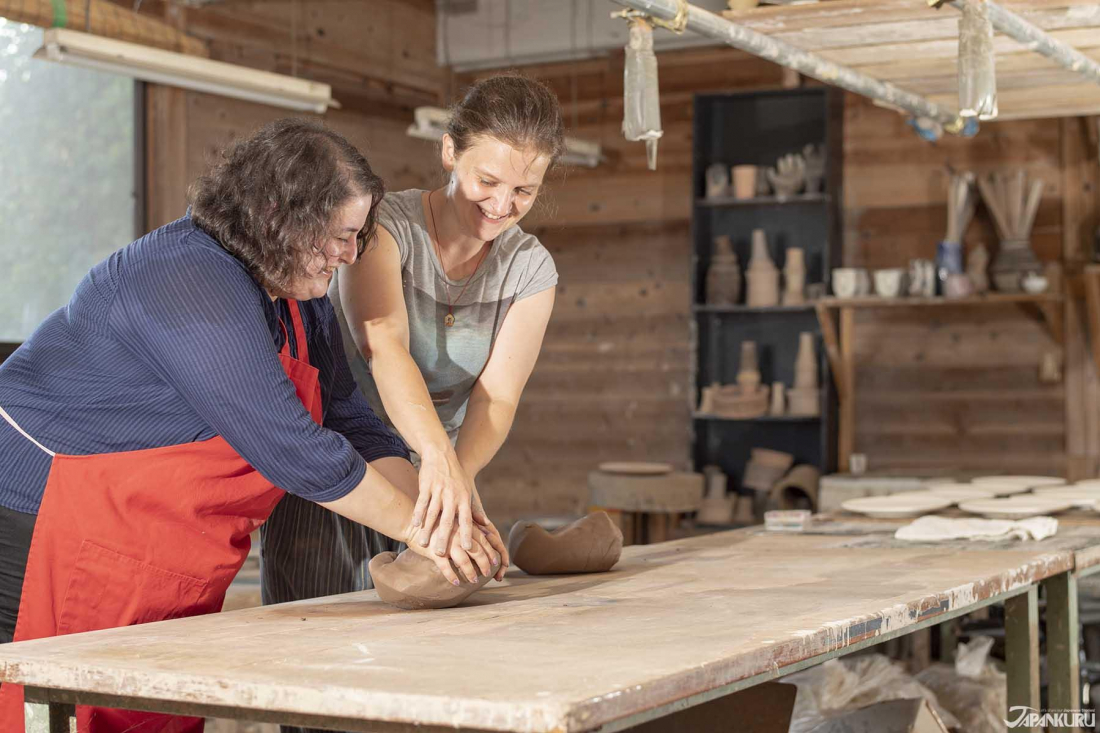 Mashiko Ceramic Art Club (益子陶芸倶楽部)
Mashiko is known for Mashiko-yaki (益子焼), so it's no surprise that the city is still full of traditional ceramic artisans and pottery makers. Mashiko Ceramic Art Club is a ceramics studio with its own kominka guest house, meaning that you can stay in Mashiko for an hour or two and enjoy a short pottery workshop, or you can stay for weeks at a time and hone your Mashiko-yaki skills to perfection. The club is run by a Japanese family, but thanks to the great English skills of the Hungarian workshop teacher on staff, communication is a breeze.Spend the day drifting between the workshop's pottery wheels and the sunny rooms of the traditional Japanese kominka house. It's easy to imagine yourself as a character in an anime or a Japanese drama as you sprawl out on the tatami mats or the wooden veranda―another kind of new experience!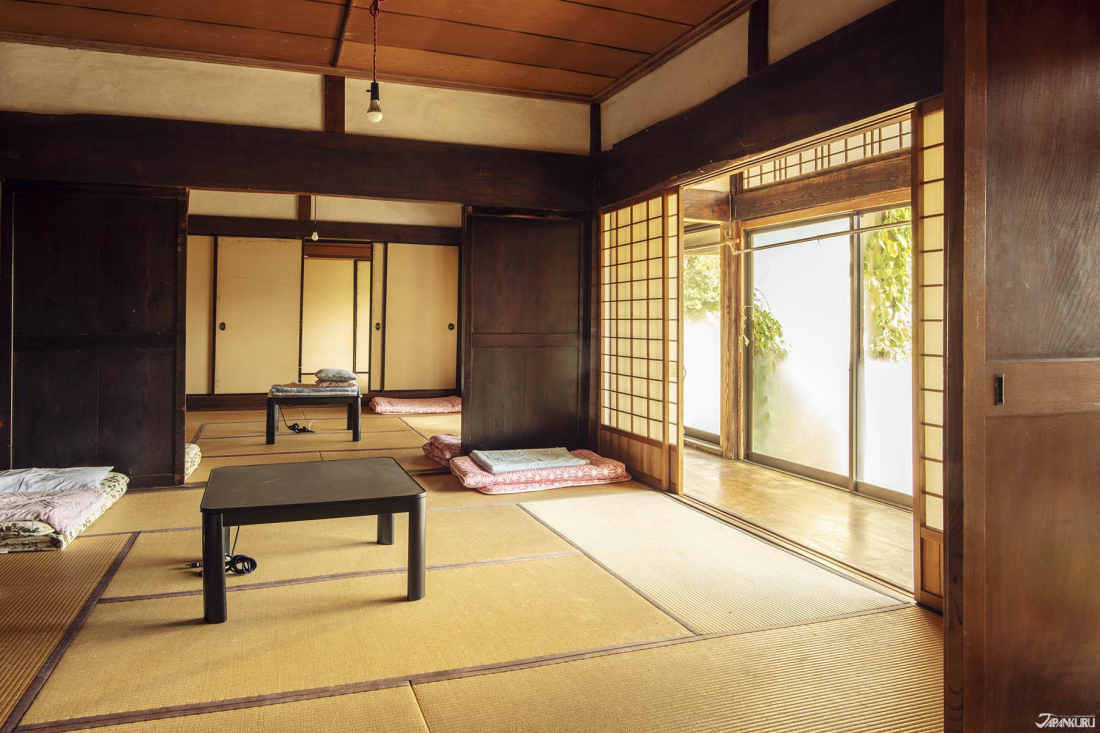 Mashiko Ceramic Art Club & Kominka Furuki (益子陶芸倶楽部 古民家古木)
3288-6 Mashiko, Haga District, Tochigi
Official Website (jp)
4. Moka (真岡市)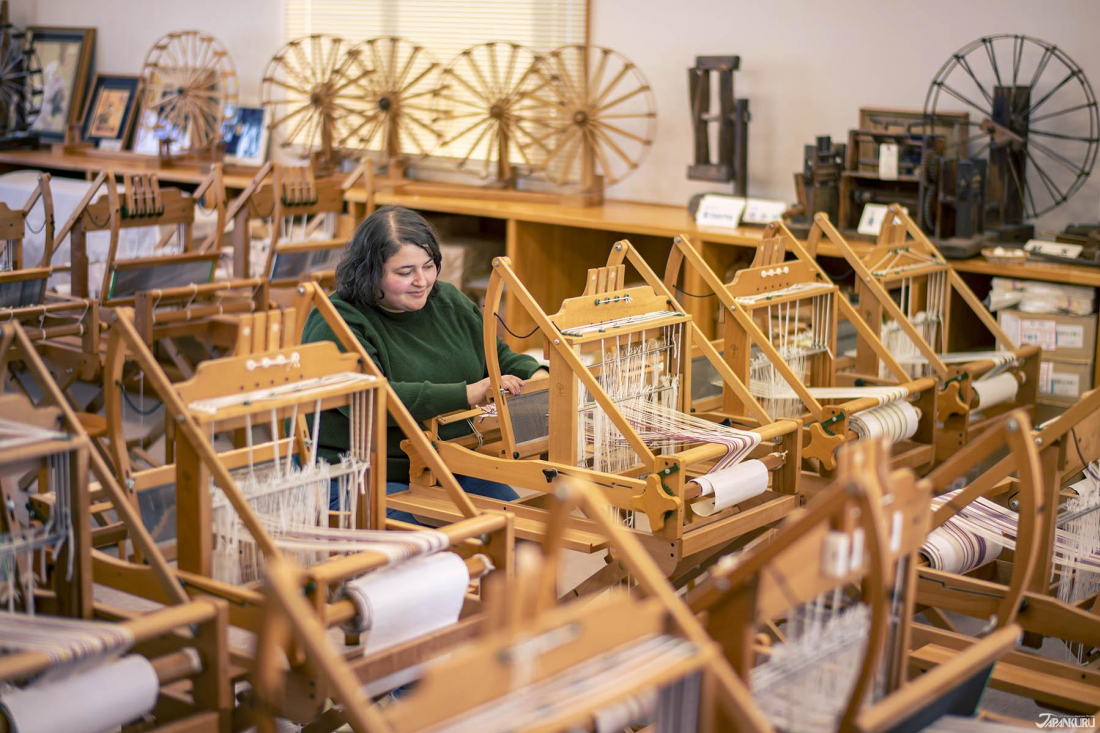 Moka Momen Cotton Hall (真岡木綿会館)
The name "Moka" is just about synonymous with traditional cotton fabric and weaving in Tochigi, thanks to the high quality of locally grown "Moka cotton" (真岡木綿). The fibers are robust, but famous for feeling as smooth as silk, and artisans have long excelled at using traditional sarashi bleaching (晒し) techniques to make colors pop on the cotton fabric. There are records showing that Moka cotton once made up 80% of the cotton goods in Japan!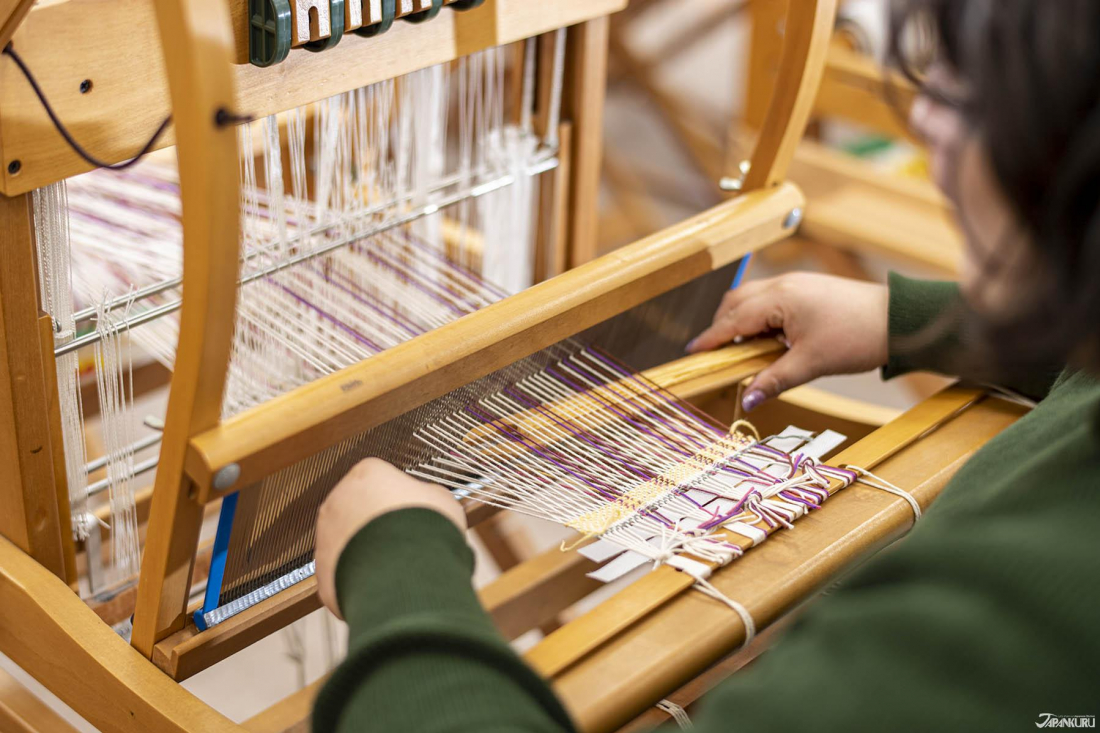 Now, thirteen expert weaving artisans keep the local Moka cotton traditions alive and continue to pass them on at the Moka Momen Cotton Hall, where visitors can not only see the craftspeople at work, but also take part in workshops! Ever wanted to try weaving on a loom? How about dyeing a bandana, or even (if you have the dedication) spinning your own Moka cotton yarn? Just call ahead to make a reservation!
✴ Loom Weaving Coaster Workshop: 700 yen
✴ Fabric Dyeing Workshop: handkerchiefs 500 yen / bandanas 1,000 yen
✴ Spinning workshops may be available upon request.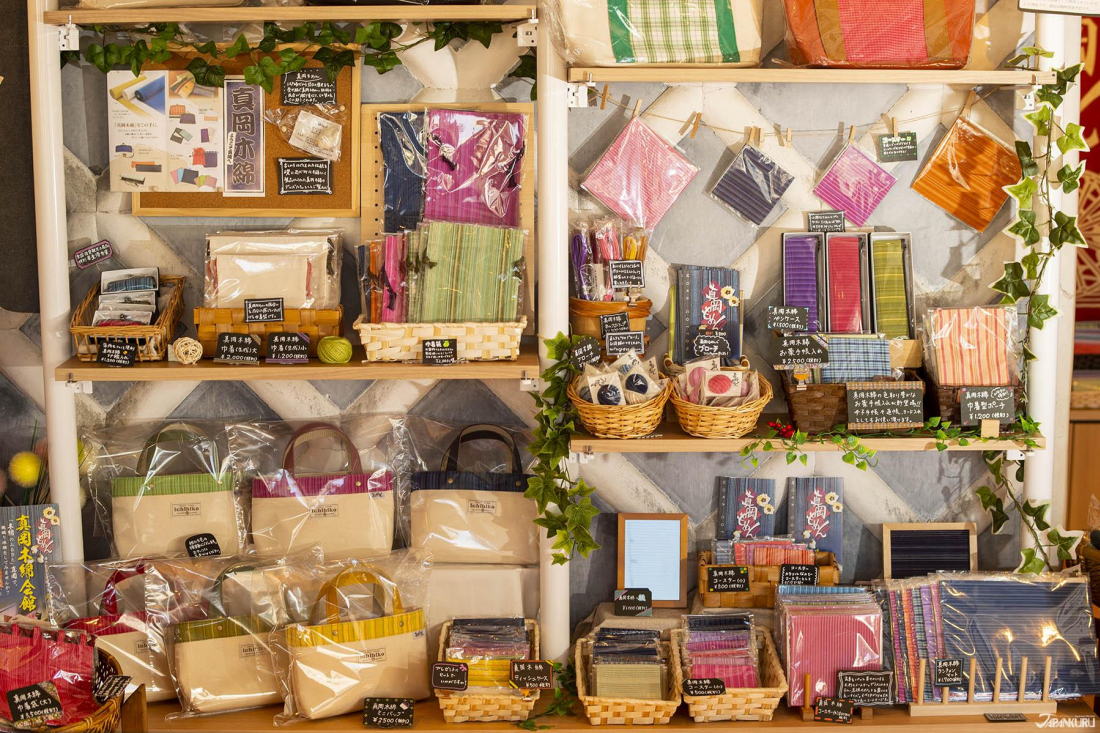 The shop on the ground floor has shelves of colorful cotton items made with local cotton, perfect souvenirs for a friend or family member. But to remember your experience with this traditional Japanese craft for years to come, there's no better memento than a coaster you wove yourself or a dyed Moka cotton handkerchief!


Moka Momen Cotton Hall (真岡木綿会館)
2162-1 Aramachi, Moka, Tochigi
Official Website (jp)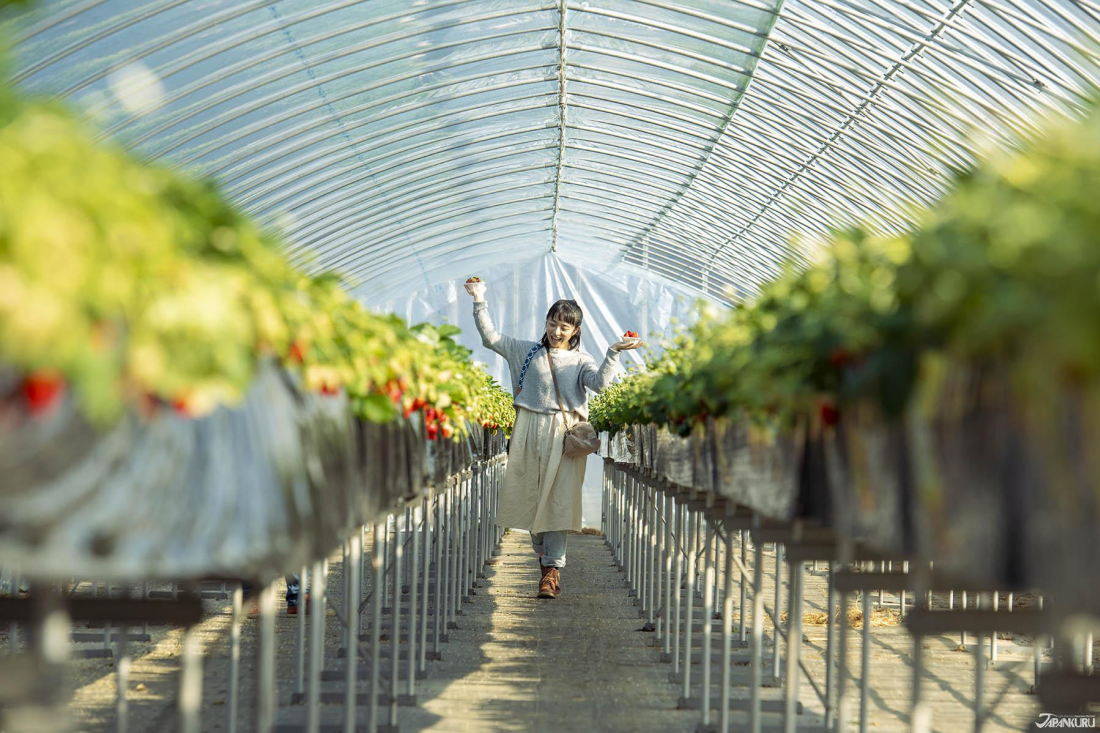 Igashira Kanko Strawberry Farm (井頭観光いちご園)
In Tochigi, the word "fresh" is likely to be followed by "strawberries," and Moka actually produces more strawberries than any other city in Japan! Here, they grow Tochigi's famous "Tochiotome" strawberries (とちおとめ)―big, bright red, and bursting with sweet flavor―which you can pick for yourself, right off the stem! It doesn't get much fresher than this, and they don't require reservations either―just show up during strawberry season to find the best strawberries in the patch.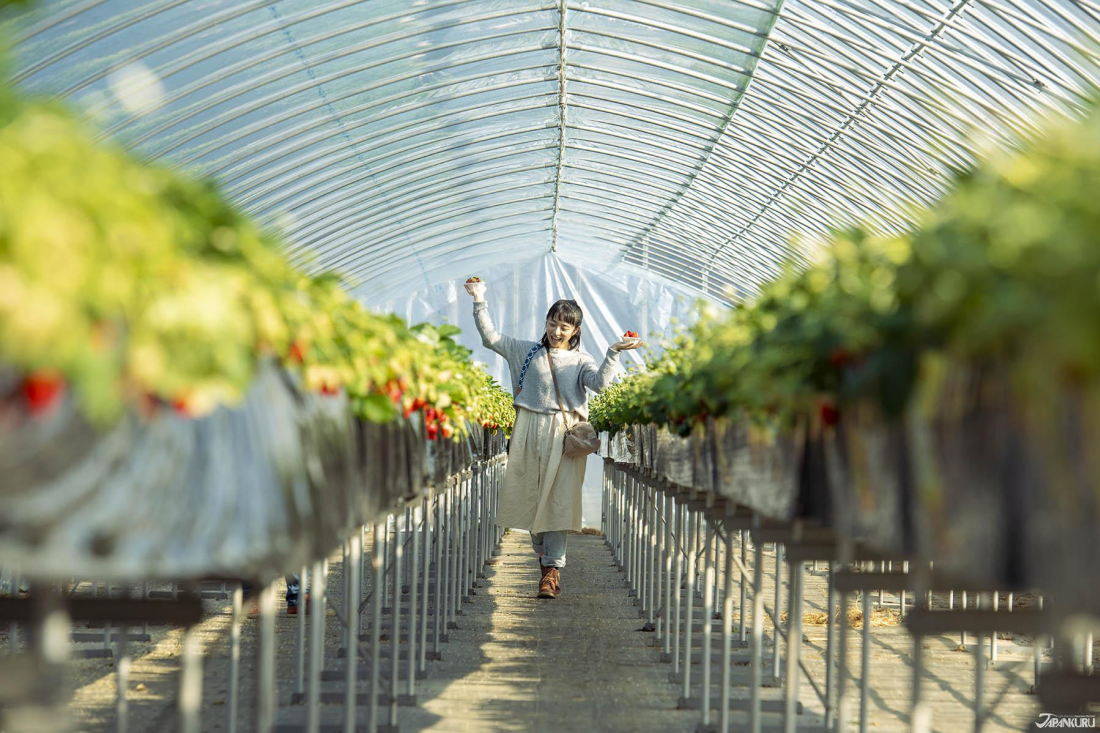 Their strawberry picking plan is an unusually good deal, at 1,500 yen or less per adult for all-you-can-eat self-picked strawberries, without any time limit. Strawberry lovers should not miss out!
The strawberry farm offers some other pretty unique strawberry picking options, too, like long-distance "Online Strawberry Picking." Or try picking strawberries past dark at their "Strawberry Nights" for hot drinks, chocolate fondue, and an altogether romantic atmosphere!
Igashira Kanko Strawberry Farm
3006 Kamiodawa, Moka, Tochigi
Strawberry Picking Season: Jan. 2 ~ May 9th
Official Website (jp)
Nature, Experiences, and Even Ruby-Red Strawberries, It's All Fresh in Tochigi!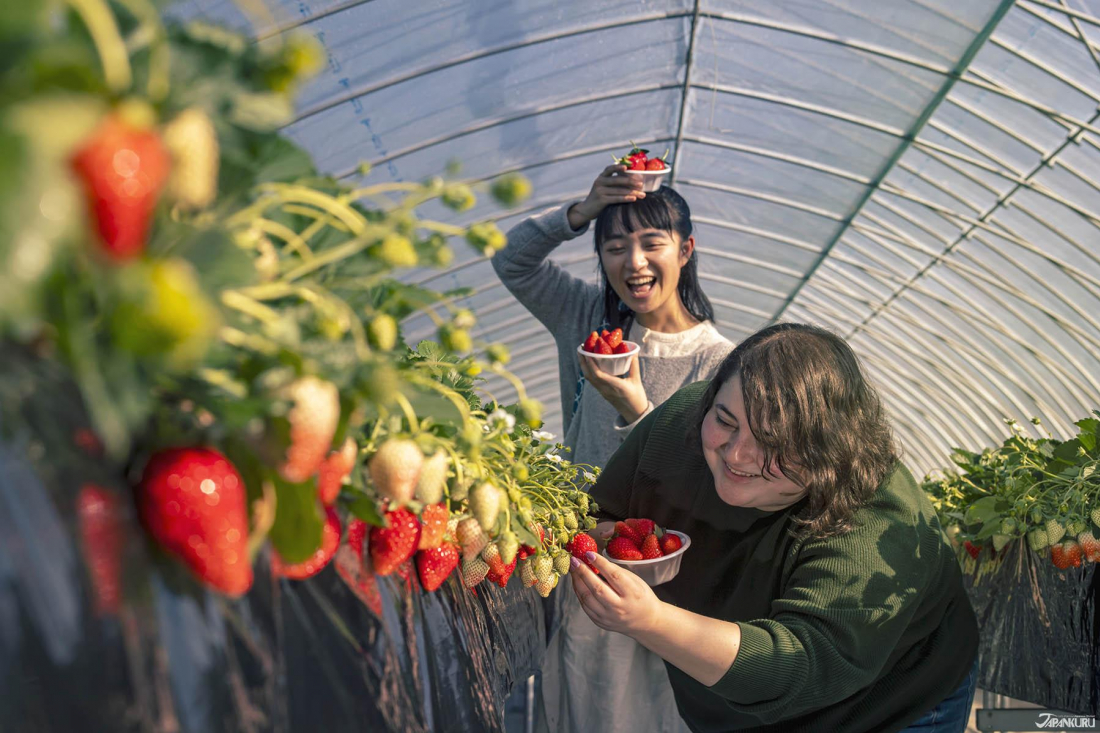 Throughout the seasons, Tochigi offers up travel options of all kinds, no matter your travel style, and all close to the transportation hub of Tokyo. From the beautiful flowers of spring, to summer's breezy valleys, dramatic red and yellow autumn leaves, and of course the fresh natural landscapes of winter, each season offers new ways to trace the footsteps of Japanese history and tradition, taste the flavors of the Kanto region, and find local experiences offered nowhere else―like listening to the quiet of a bamboo forest or bathing in the millions twinkling "illumination" lights. Whether you want a little extra excursion while you're staying in Tokyo, or you're planning a trip to a whole new destination, there are plenty of reasons to choose Tochigi!
For more info and updates from Japan, check Japankuru for new articles, and don't forget to follow us on twitter, instagram, and facebook!
Source: JAPANKURU