Haneda Airport's Newest Addition: Haneda Airport Garden
Shop, eat, and stay the night in comfort in this new facility tacked onto Tokyo's Haneda International Airport.
New at the Airport: Haneda Airport Garden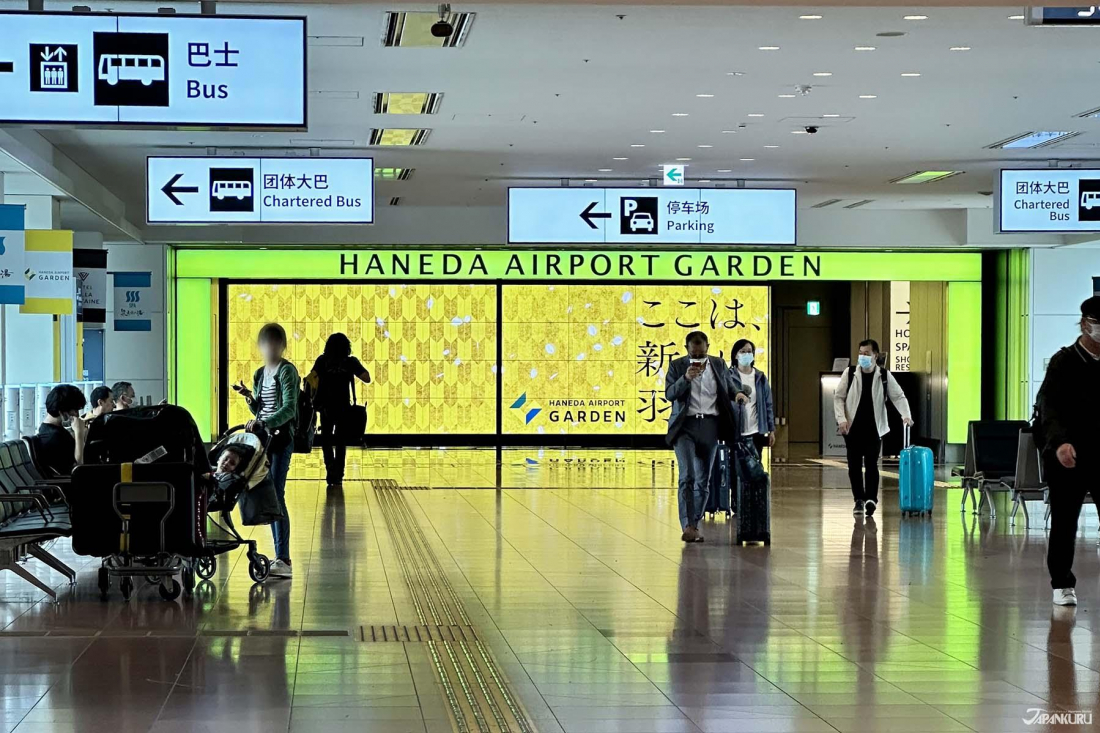 Despite being Tokyo's original international airport, Haneda has often played second fiddle to the behemoth of Narita, with fewer flights and less to see at the airport itself. But in recent years, Haneda Airport has clearly been stepping up its game, not only with new terminals and more flights, but also new airport facilities as well. After being significantly delayed by the pandemic and waiting until tourists finally returned to Japan, the opening of Haneda Airport Garden marks a new era for Haneda Airport, with all the shopping, food, accommodations, and even transportation options that a tourist traveling through Japan might desire. (Plus some unusual spots like a 24-hour onsen.) Tacked right onto the side of the airport with a cozy indoor walkway, this new facility might be the answer to some of the many inconveniences of travel. So this spring, the Japankuru team spent a day at Haneda Airport Garden to see what's new.
Shopping & Dining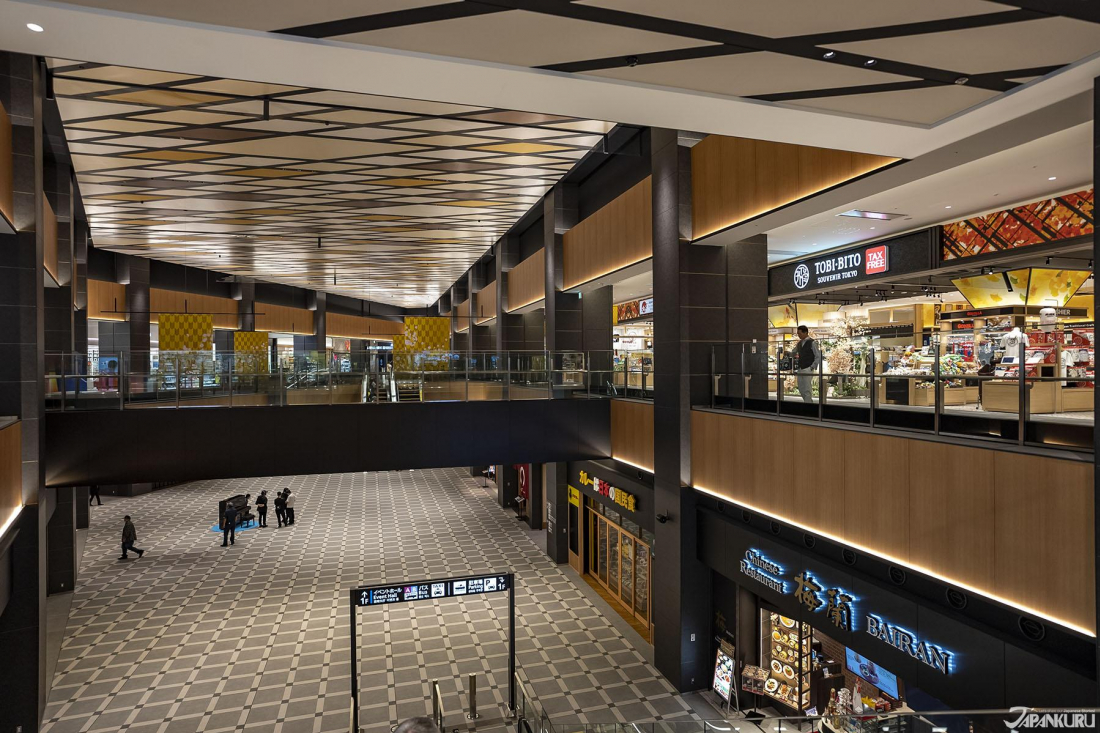 First-time visitors to Japan are often surprised at how reasonable airport prices are, especially in comparison to the rip-off price tags found in most of the world (outside of the world of high-end duty-free, perhaps). For many things, prices are exactly the same inside Japanese airports as they are outside, which means you can not only buy all your airplane snacks right in the airport, but it's also totally reasonable to do some serious souvenir shopping while you're there.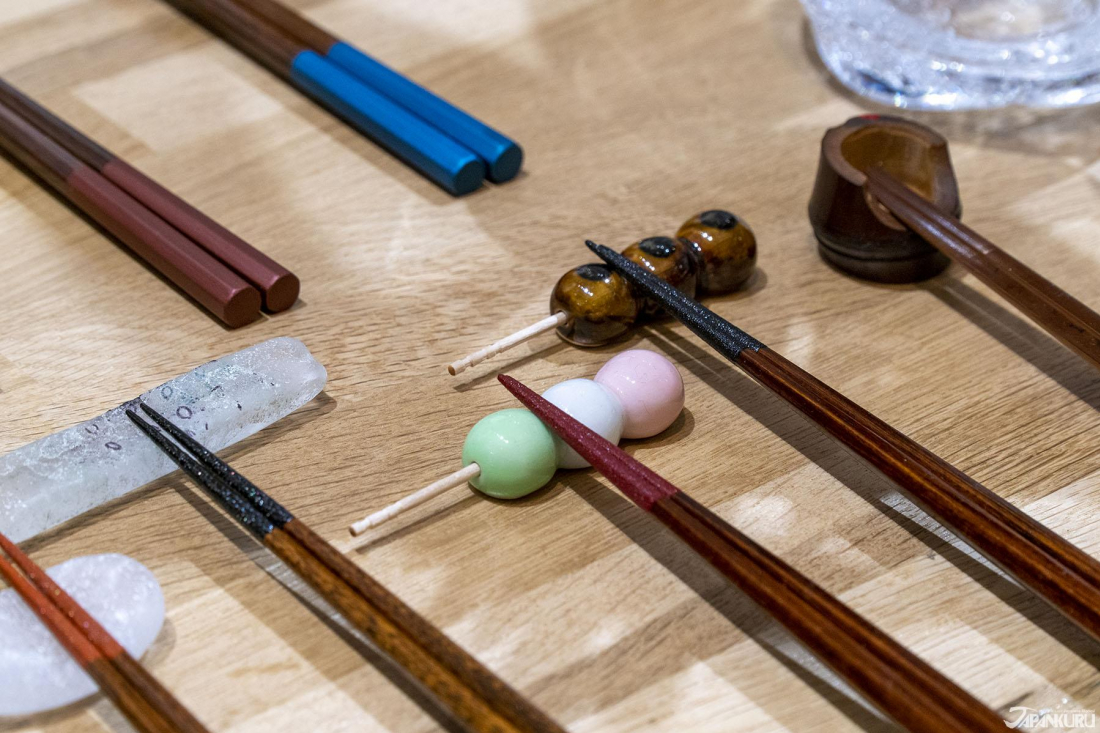 Haneda Airport Garden offers a good selection of souvenirs at a range of prices, scattered across five different food and shopping zones with almost 75 shops. The Haneda-Sando area is lined with stores offering beautifully crafted chopsticks and Japanese-made leather bags, but also a Japanese t-shirt shop specializing in funky matching pair designs (especially for parents and kids). The Haneda Collection area has corners selling colorful accessories and sleek Japanese-manufactured wristwatches, but also Anker electronics (in case you forgot your charger at home)! Tobi-Bito Souvenir Tokyo has enough Nintendo merchandise, Totoro toys, and anime knickknacks to make any pop culture lover's heart sing. And Japanese craftsmanship is on display all along the Japan Promenade, with the fanciest umbrellas you've ever seen, and exquisite matcha specialists offering lattes at their drink counters.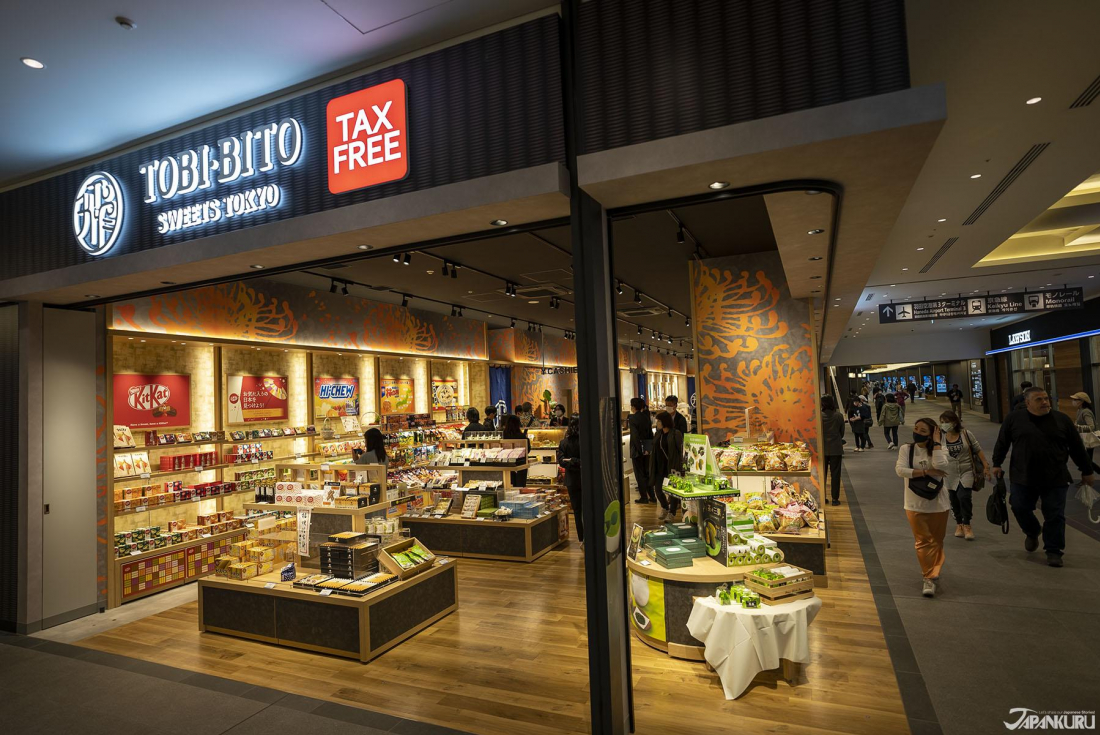 The Japankuru team was particularly drawn to Tobi-Bito Sweets Tokyo, a shop that caters to the Japanese tradition of buying local snacks and sweets as souvenirs for those back home. This food-based souvenir shop has beautifully packaged boxes of snacks from all over Japan, letting you try a little taste of somewhere new (or pick up an extra souvenir for someone you forgot, oops!), but tourists who are new to Japan apparently gravitate towards something a little flashier. The local Tokyo selection includes a line of traditional sweets put together in collaboration with the Tokyo National Museum, with packaging featuring classic Japanese art!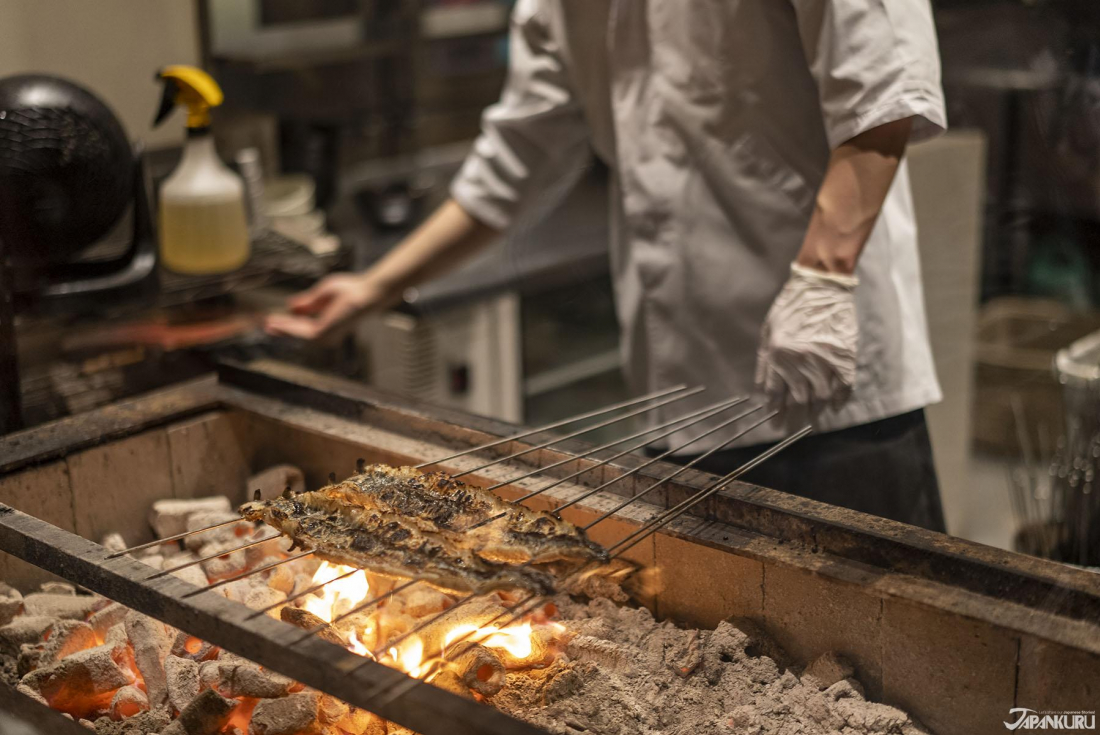 The food options on the first floor continue to incorporate Japan's regional influences, with shops offering local specialties from all over the country. Things lean a little pricey, with restaurants specializing in grilled unagi eel and classy Japanese bbq joints offering selections of high-end wagyu and Kobe beef. Even the dishes that might be pretty cheap at a neighborhood eatery elsewhere in Japan, like ramen or udon, are a little higher-priced than you might expect. The flip side of that coin is that Haneda Airport Garden has done a good job gathering together regional chain shops that are really good at what they make, so you're bound to enjoy whatever you eat. Nagoya's own Yabaton really does make mouth-watering miso-katsu, and the oyako-don (親子丼/egg and chicken rice bowl) at Torikai Souhonke is made with the flavorful eggs of domestic Cochin chickens.
If you've got dietary restrictions, unfortunately options aren't great for vegetarians (let alone vegans) unless you're a pescatarian (there's a lot of sneaky fish broth in Japanese food). But halal eaters will be happy to hear that at least one shop (Japan Loves Curry) offers dishes that are specifically halal.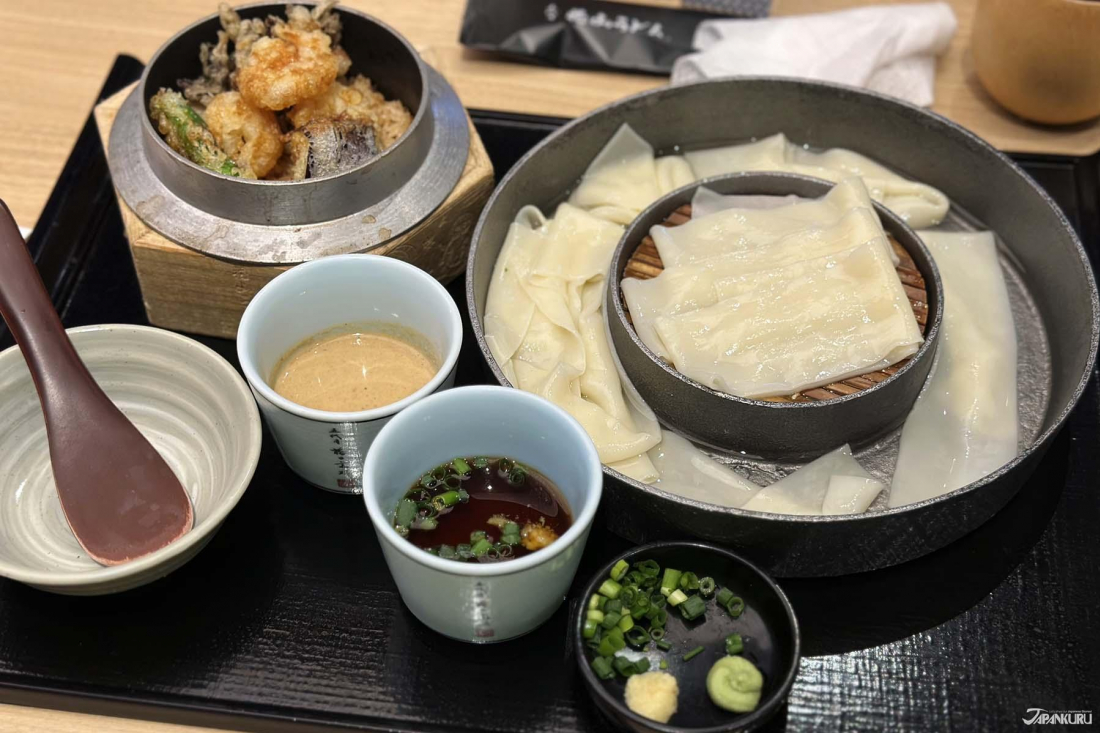 Each of the restaurants on the food floor has its own reputation, but some are clearly trendier than others, with long lines forming during meal times. One of those is Hanayama Udon, and after giving it a try, the Japankuru team understood why so many people consider the restaurant worth the wait. The Gunma-based noodle shop specializes in "onihimokawa udon" (鬼ひも川うどん), which is wide and flat, forming a very different shape from the square noodles of standard udon. Each noodle is about the width of your mouth, making them oh-so-satisfying to slurp down after being covered in flavorful sauces and broths. It's a food experience worth trying.
(Hanayama Udon has a few other locations in Tokyo neighborhoods like Ginza and Nihonbashi, as well, if you miss the chance to check it out at Haneda Airport Garden.)
Leisure & Accommodations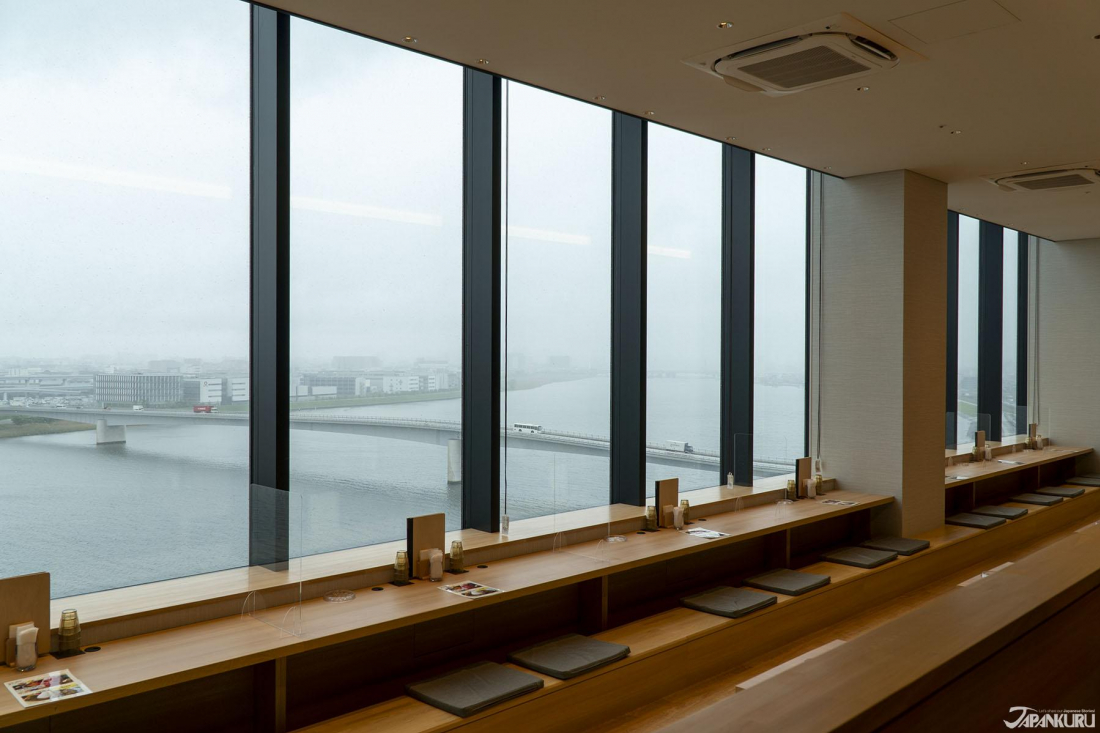 Aside from the kind of casual food and shopping options that are bound to attract anyone at the airport for a few hours, Haneda Airport Garden also has some facilities for longer stays. Early morning flight? Plane delayed longer than you'd hoped? The new structures include space to relax for a few hours, or longer.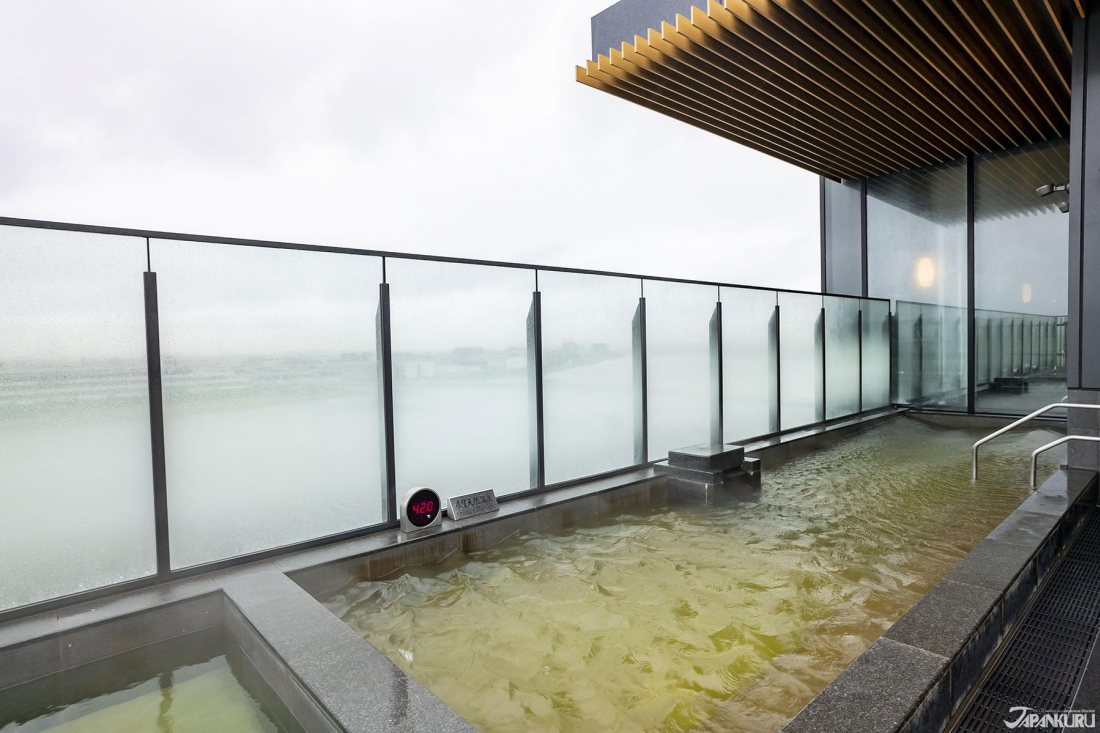 The Izumi Tenku no Yu Haneda Airport Spa is an onsen in the sky, located at the very top of Haneda Airport Garden. The spa facilities include indoor and open-air baths filled with natural hot spring water, looking out over the airport with Mount Fuji visible in the distance, and a whole hallway lined with different kinds of saunas. Izumi Tenku no Yu claims to be 24-hours, and while a number of hours devoted to cleaning each day result in baths that aren't truly open all day and night, the casual restaurant and relaxation space attached to the spa facilities is actually available all the time. Prices are quite steep for a Japanese onsen, but it's not a bad place to soak away the stress of a serious flight delay.
For guests staying the night at the hotel, however, spa prices range from highly discounted to entirely free.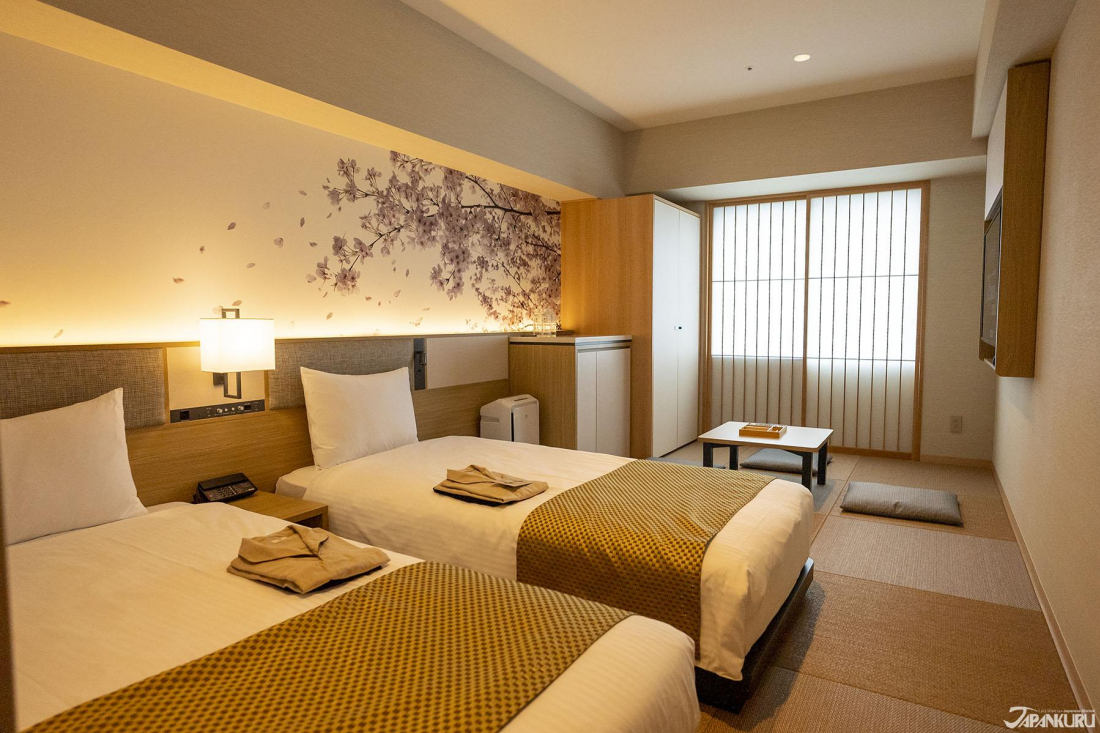 Divided between two names and two slightly different levels of luxury, together the Hotel Villa Fontaine Grand and Hotel Villa Fontaine Premier (slightly higher-end) come together to form the largest airport hotel in all of Japan, with a combined total of more than 1,700 rooms. The prices can't compete with Japan's seriously affordable capsule hotels, but in both cases, you get what you pay for. A far cry from a cramped capsule, the rooms at Haneda's Villa Fontaine hotels are quite roomy for Japan, sparkling clean, and gleaming with newness. They come equipped with fluffy mattresses, spacious baths, and a thankfully quiet atmosphere created by double-paned windows that keep out the roaring of airplane engines. The access to the Izumi Tenku no Yu onsen facilities and hotel exercise room are just the cherry on top for travelers looking to stay overnight at the airport.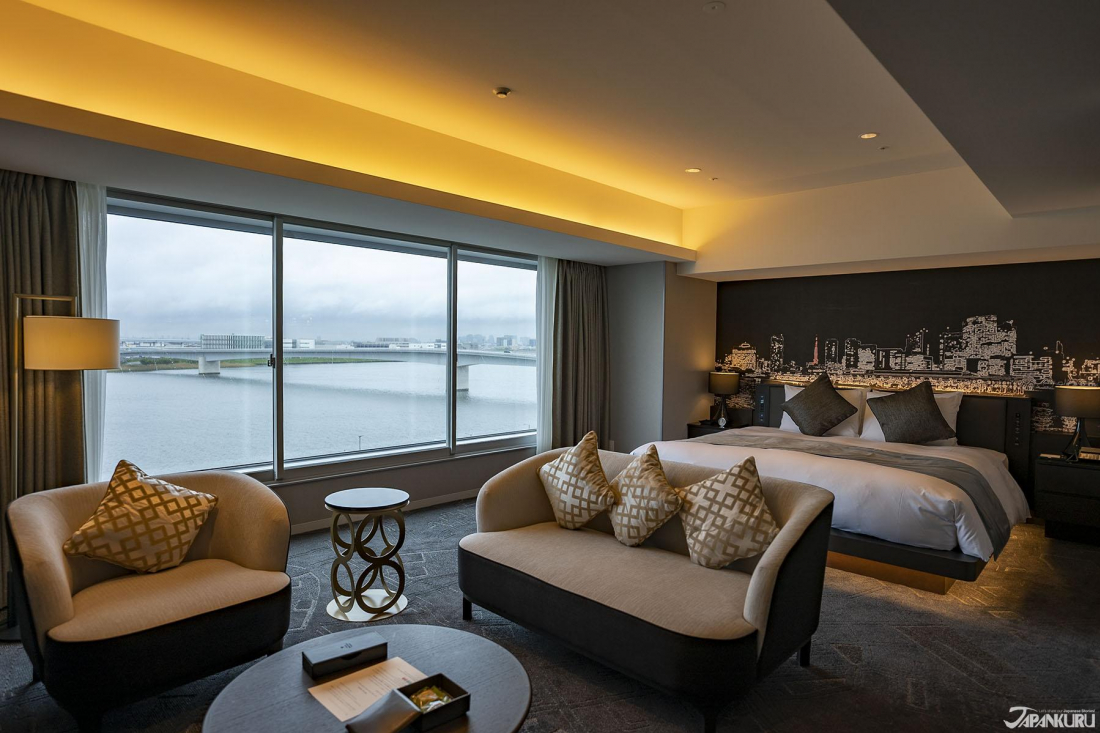 While the hotels' day-to-day clientele will likely be a mix of foreign visitors, domestic tourists, and business travelers, the Bellesalle Haneda Airport event hall and conference rooms might just tip the scales in one direction or another on certain days of the year. The largescale meeting areas are made to cater to all kinds of conferences and international events, so even Tokyoites might find themselves spending more time at Haneda Airport in the future than they might have expected.
Haneda Airport Garden Bus Terminal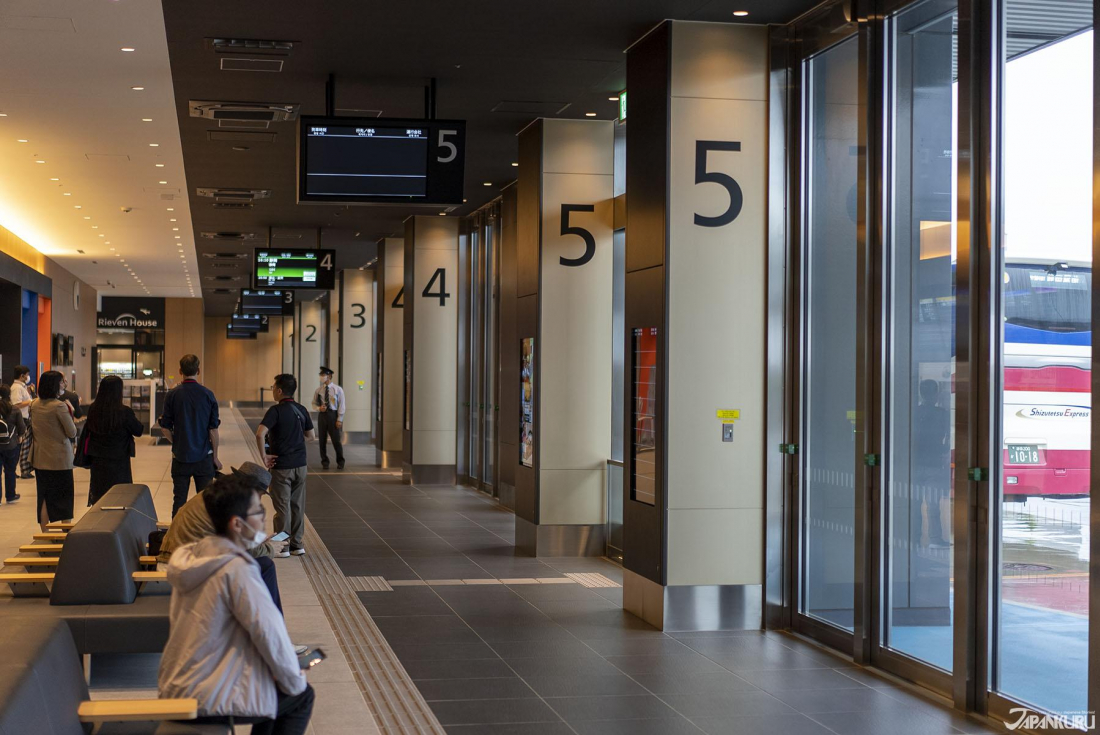 With restaurants and souvenirs from all around Japan, Haneda Airport Garden is clearly making an effort to bring bits of regional Japanese culture to Tokyo – but the other half of that initiative is all about bringing travelers from Tokyo out to the distant regions of Japan! Haneda Airport's bus terminal isn't entirely new, but Haneda Airport Garden is transforming and expanding the bus facilities to help travelers see more of Japan with less hassle (and fewer transfers)! To start with, the bus terminal offers routes to popular spots like Kanazawa, the Izu Peninsula, and Nagano. Eventually, the plan is to have buses going right from the airport to spots as far north as Aomori and as far west as Osaka, making it easier to get out of Tokyo quickly and see more of Japan's charming countryside.
A Little Something New at Tokyo's Oldest Airport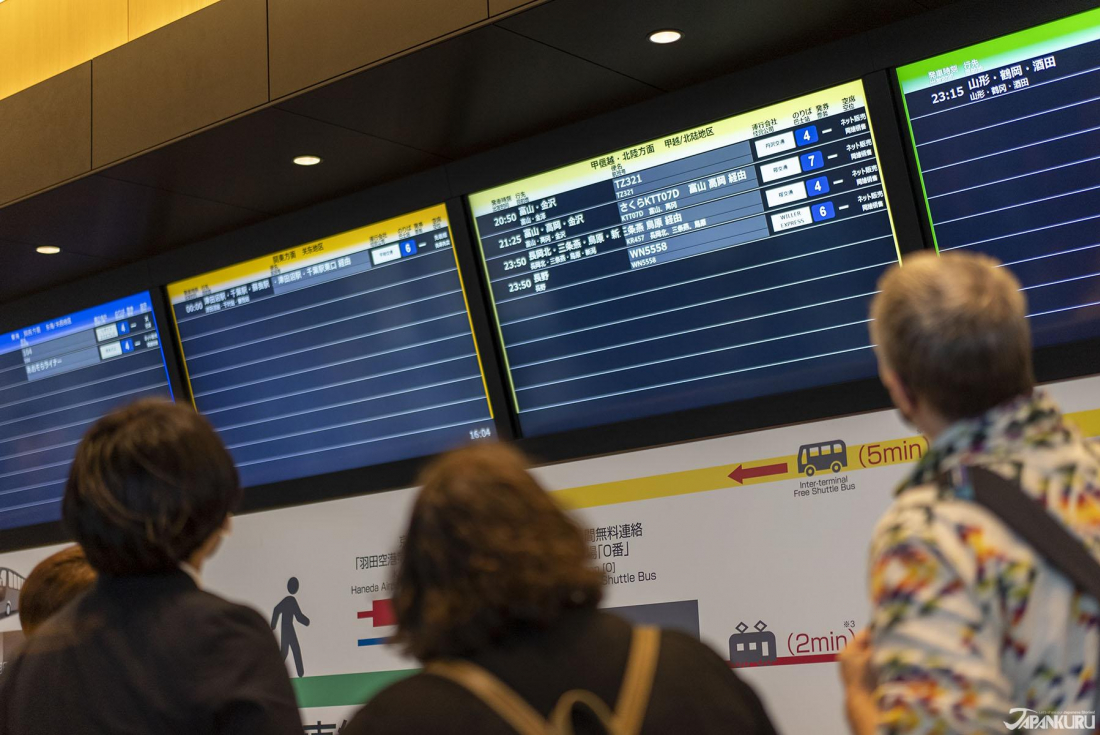 With souvenirs galore, food from all over Japan, and plenty of space to relax, Haneda Airport Garden will definitely bring joy to all the tourists who wish they could spend more time seeing all of Japan, but only have enough vacation days to explore Tokyo. Even for the Japankuru team, living in Tokyo, it's nice to have another spot in the city to eat Nagoya miso-katsu and Kamakura-style Japanese curry. But we're excited for the next step too. Haneda Airport Garden is aiming to help travelers get out of the big city and see the rest of Japan – how well can they fulfill that goal?
PS: Wondering "but where's the garden??" It turns out, right now there is none. The facility developers, Sumitomo, frequently use "Garden" in the names of their shopping facilities, whether there's much plant life around or not. But a little birdy told us that they actually have some plans in development to move the parking area and add a little extra greenery to this "airport garden." We'll be interested to see what new changes come to Haneda in the coming years!
For more info and updates from Japan, check Japankuru for new articles, and don't forget to follow us on Twitter, Instagram, and Facebook!