Secrets of San'in | Discover Miho Shrine's Peaceful Enclave in a Tiny Matsue Harbor
Beloved by fishermen and tourists alike, this little shrine is just steps from the water.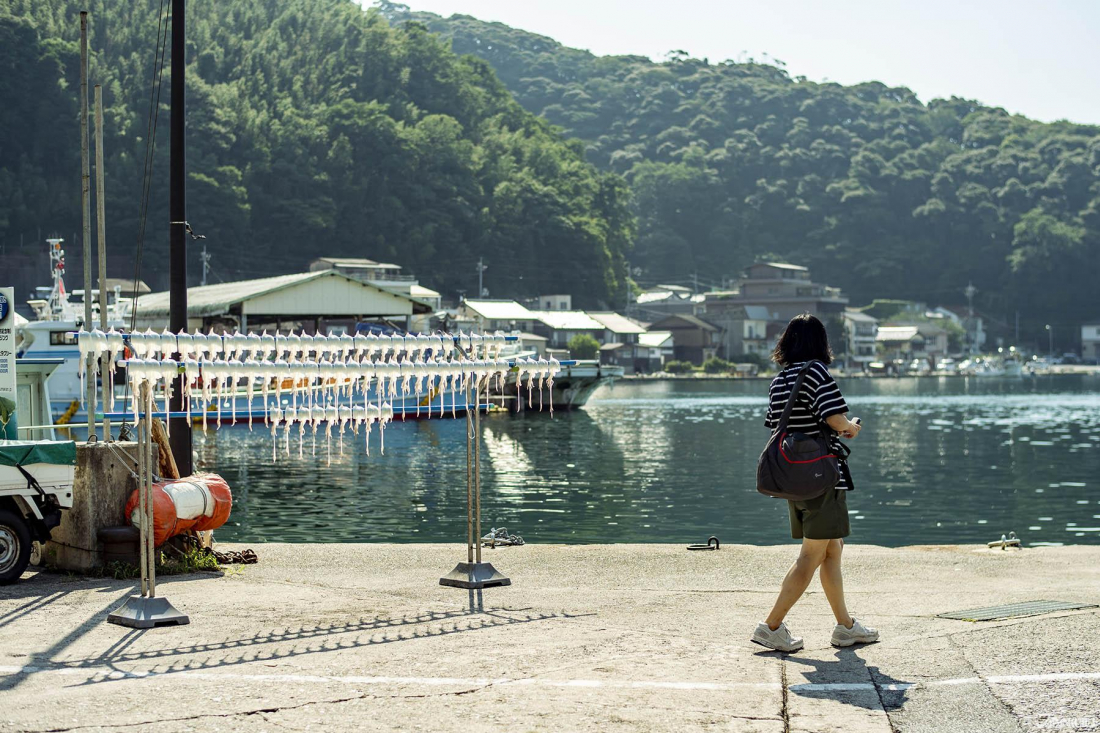 The city of Matsue is just about surrounded by water, with a northern coast fringing into the Sea of Japan and an interior pressed up against Lake Shinji (or Shinjiko, 宍道湖) in the west and the brackish lake of Nakaumi (中海) in the east. So perhaps it's no surprise that much of the population lives, works, plays, and even worships just steps from one body of water or another. Many travelers who visit Matsue flock to the city's castle, which is carefully arranged on the edge of Lake Shinji. But the ocean holds is own appeal, and for a glimpse of the water on the other side of Matsue, Miho Shrine is a quiet little collection of traditional buildings quite literally across the street from the sea.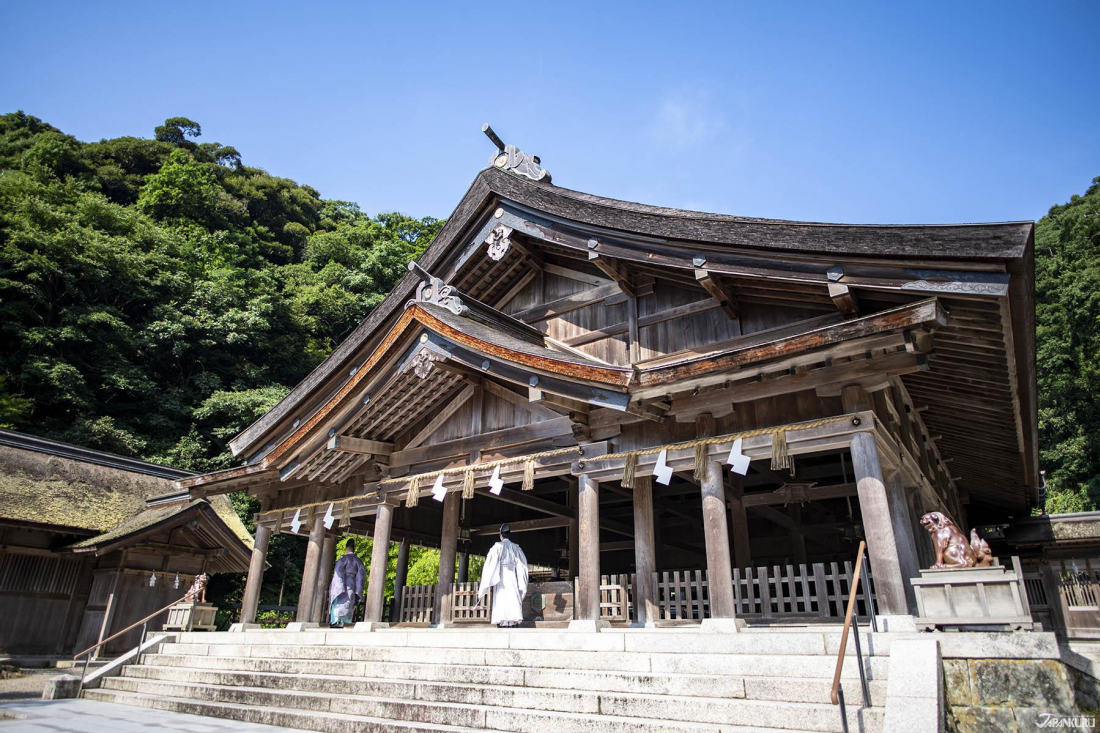 At the center of a little fishing village on the eastern edge of Matsue, perched on the edge of an inlet with a small harbor, where the land juts right into the Sea of Japan, Miho Shrine is a product of its environment. It's really no surprise that this shrine was built to worship the Japanese god Ebisu, who is not only known to bring good fortune, but is also depicted as a jolly god who tends to carry a fishing rod and a sea bream wherever he goes. It's said that Ebisu grants luck to Japan's fishermen, which is important when fishing is the town's livelihood, and Miho Shrine is actually the head of all 3,000 Ebisu shrines throughout Japan!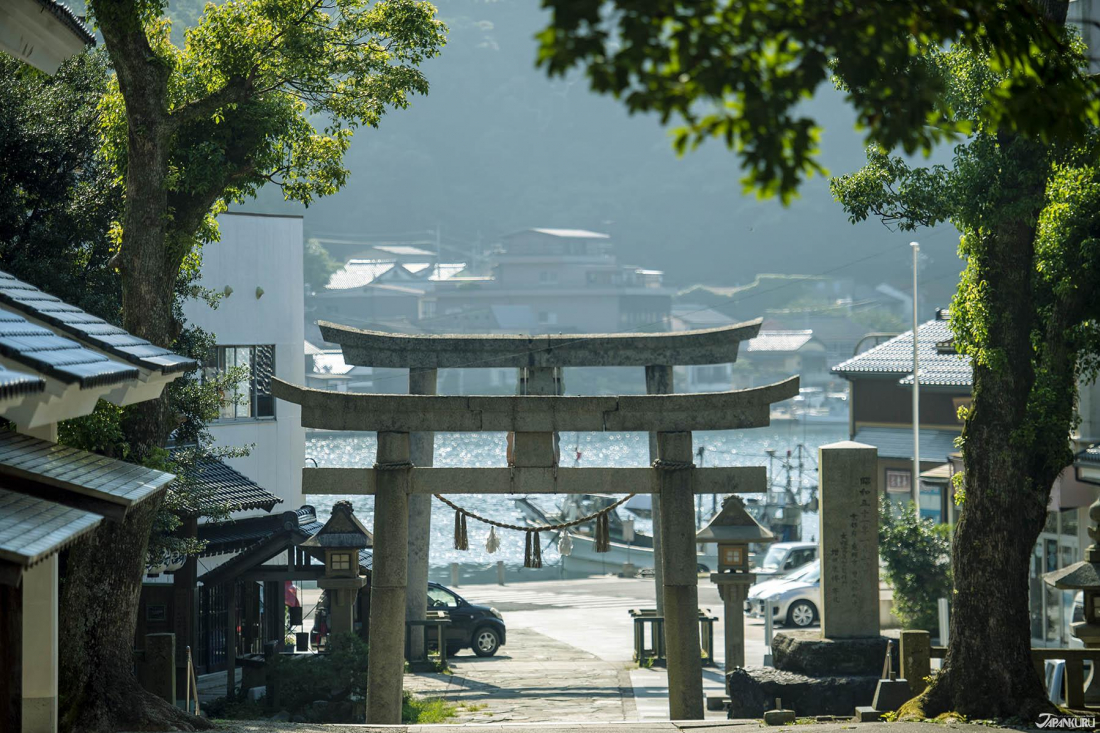 The main sanctuary of the shrine is a majestic structure built of wood that has been standing in Matsue for more than 200 years, and is certainly worth a look all on its own, but many sightseers who make the trip to this little community to see the important shrine are actually more interested in looking away from the small collection of shrine buildings. Turning to look back out towards the water, the stone shrine gate frames a picturesque view of the sparkling sea waters beyond.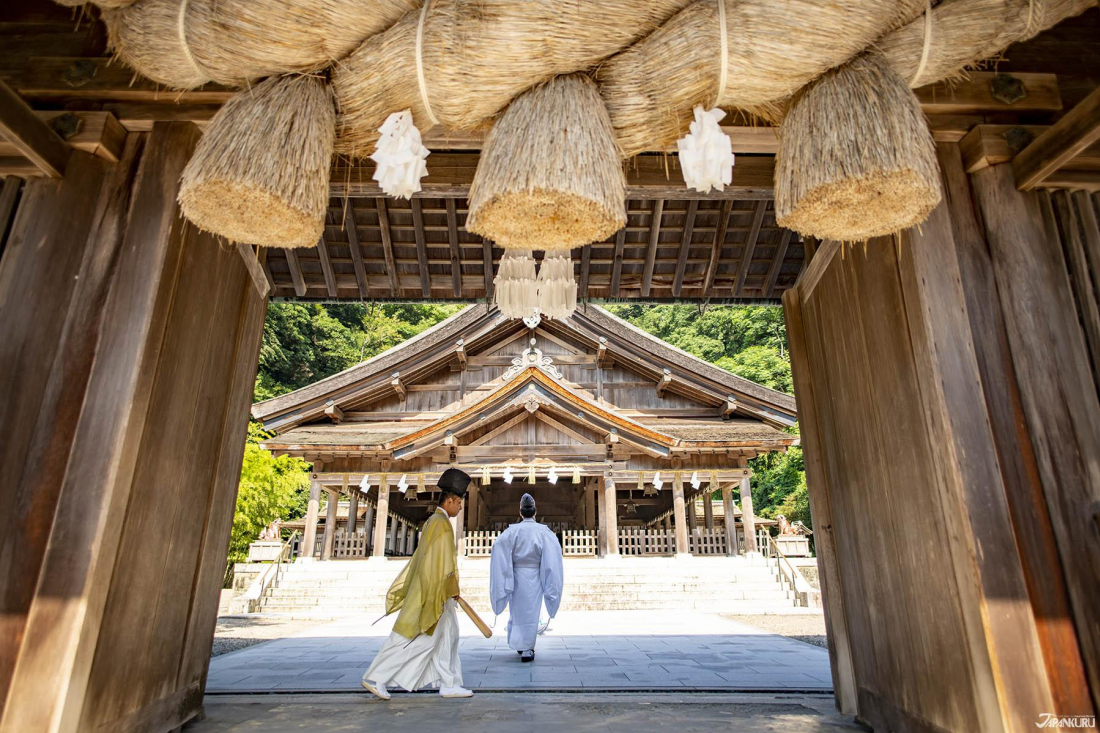 Miho Shrine's main god is Ebisu, but like many shrines, it's also dedicated to some of Shinto's other gods, including a goddess of music and dance. Thanks to this goddess, the shrine has an impressive collection of artifacts connected to traditional Japanese music. Music lovers shouldn't miss the museum of historical instruments (or the huge taiko drums beaten during the shrine's daily Shinto rituals)!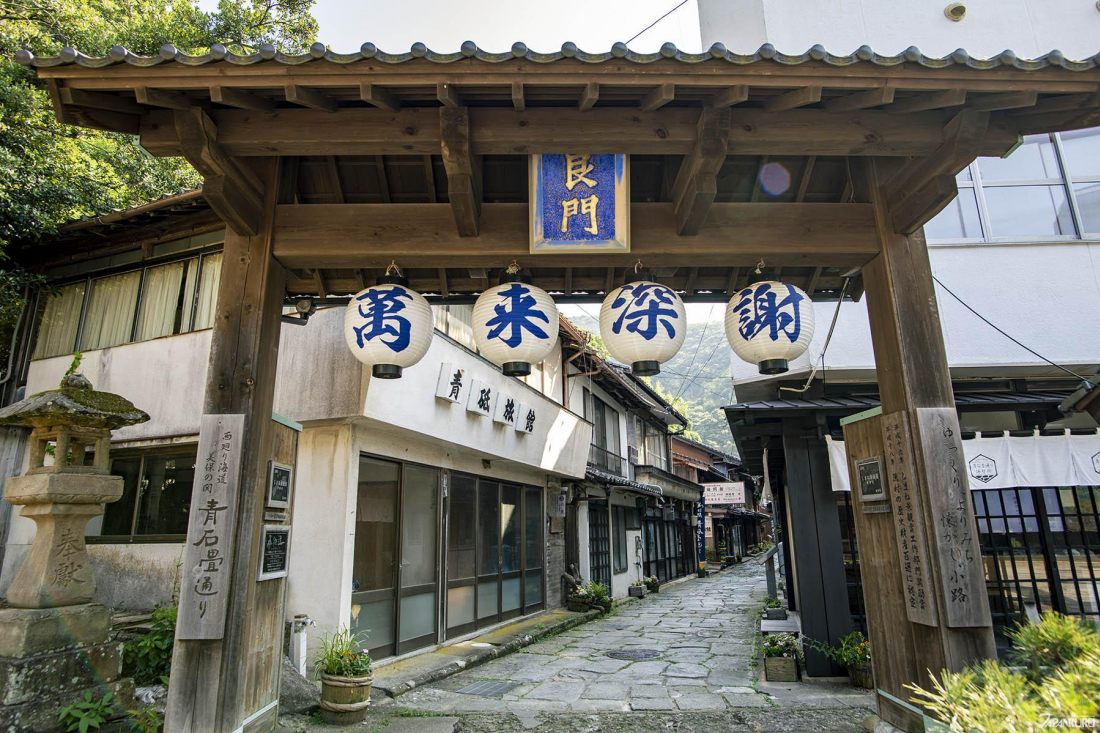 Travelers visiting Miho Shrine shouldn't miss the area's other popular destination, Aoishi-datami Road. This narrow street actually runs perpendicular to the shrine, lined with both traditional homes and some modern buildings for a uniquely Japanese atmosphere that looks like it could be a set for a movie, where actors run down the curve of this traditional little alley.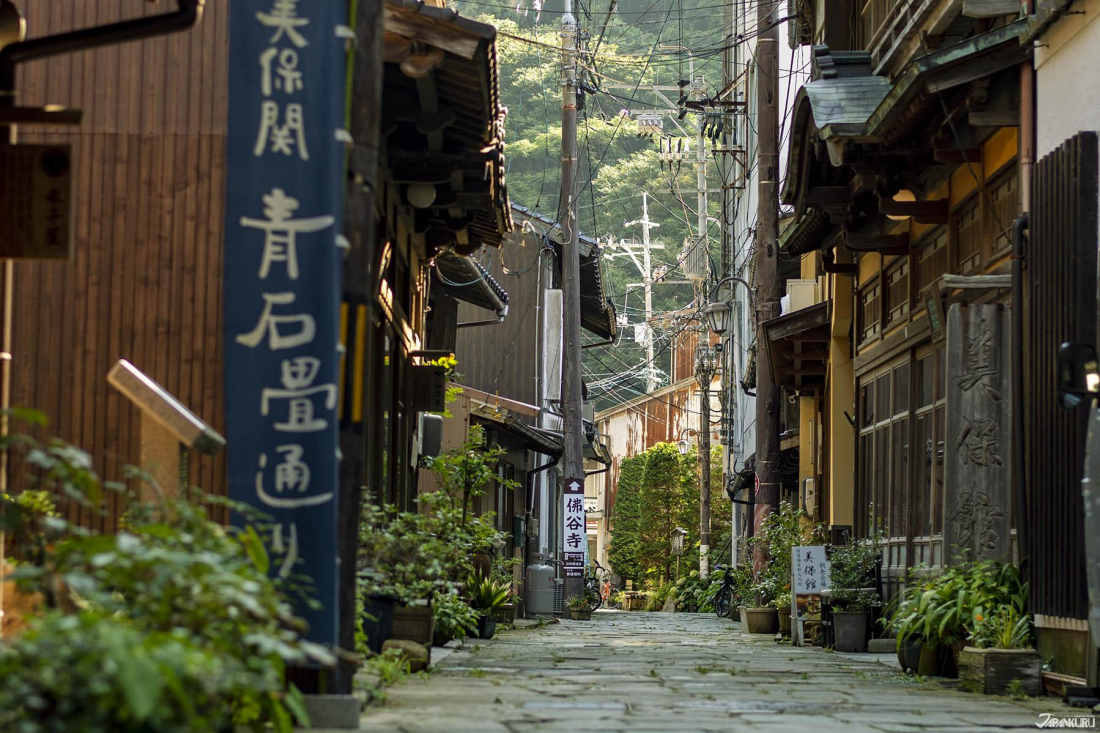 The name Aoishi-datami Road literally means "blue stone paved road," which is a reference to the flagstones underfoot. Made of a smooth grey stone, on rainy days the cobbles are said to shine a lovely melancholy blue, making it feel all the more like a scene from a movie. Rain or shine, it's a great place to take a little walk and snap some photos (especially for those venturing out in kimono)!
Miho Shrine & Aoishi-datami Road (美保神社 & 青石畳通り)
608 Mihonosekicho Mihonoseki, Matsue, Shimane
Official Website (jp)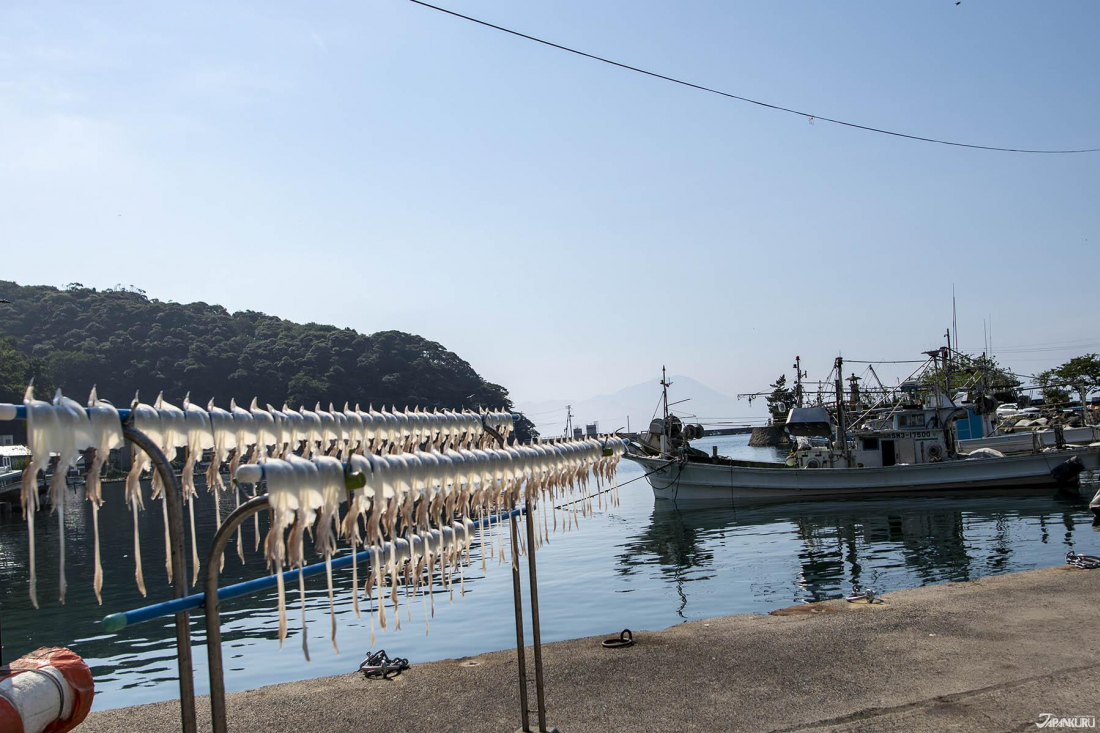 ---
Basic Info
Name: Miho Shrine (美保神社)
Address: 608 Mihonosekicho Mihonoseki, Matsue, Shimane
Website: http://mihojinja.or.jp/
---
For more info and updates from Japan, check Japankuru for new articles, and don't forget to follow us on Twitter, Instagram, and Facebook!
Source: JAPANKURU