Secrets of San'in | Explore a Magical World of Flowers and Birds in the San'in City of Matsue
With begonias galore and more birds than you can even think of, this unique destination is a beautiful riot of color and sound.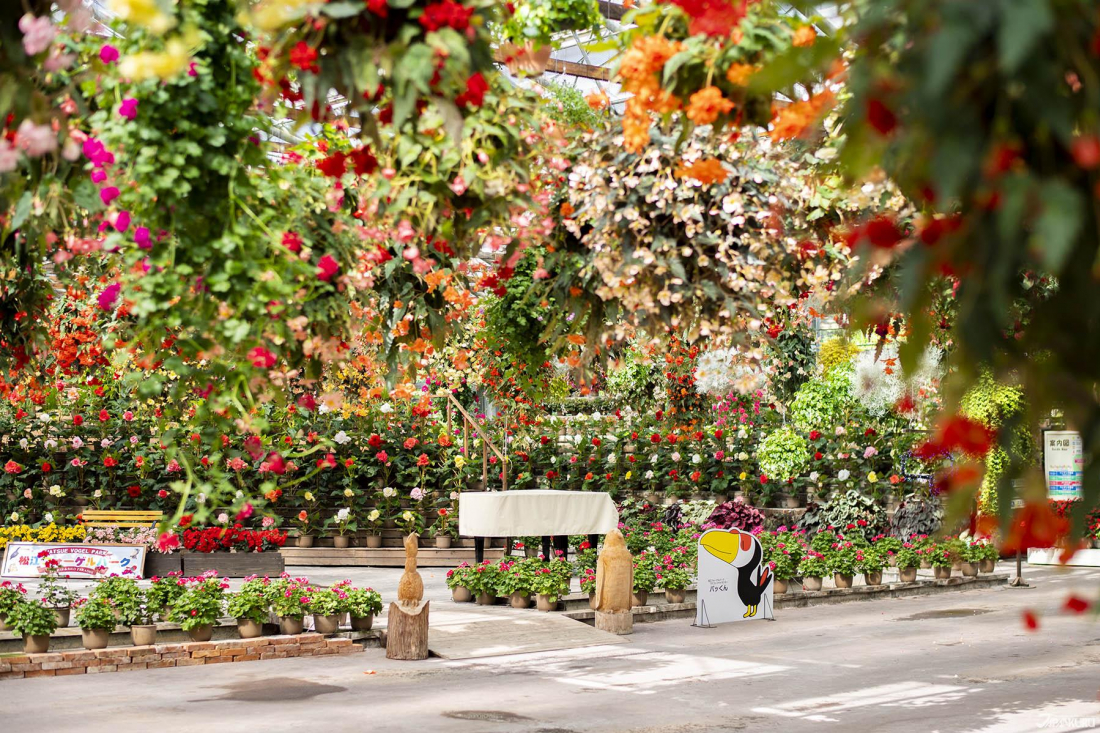 Matsue is a city on Japan's western coast belted by lakes and rivers, with a beautiful castle and a long history as the seat of local power in the San'in region, but some visitors arrive in the city ready to see something altogether different. Part dreamy greenhouse full of flowers of every color of the rainbow, and part bird zoo with birds big and small, fierce and friendly, Matsue Vogel Park is a unique destination right on the shore of Matsue's Lake Shinji, and a convenient stop on the Ichibata Electric Railway line that departs from downtown Matsue. This cross between a botanical garden and an avian menagerie is the best place around to check out (and photograph) all the glamor that nature has to offer, and with roofs covering most of the park, it's a good choice rain or shine.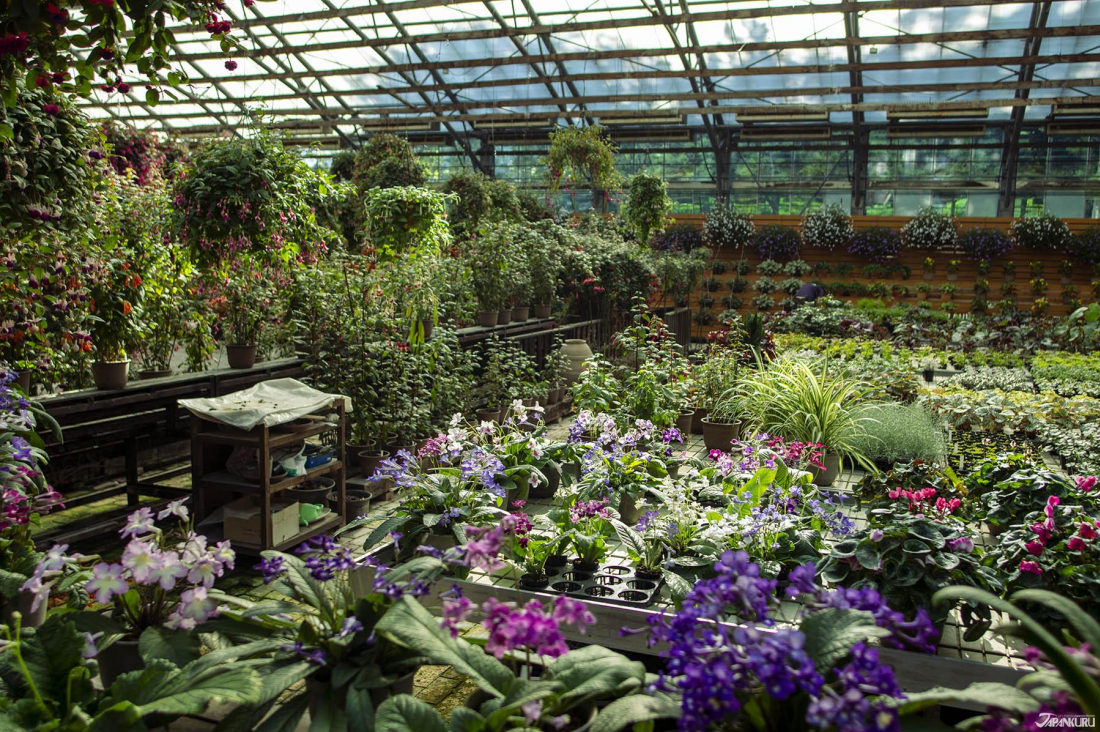 Make your way past the row of haughty owls looking on at the park's entrance, and the first thing you'll see inside Matsue Vogel Park is the enormous temperature-controlled greenhouse. While many garden greenhouses are kept hot and humid for tropical plants, this one is actually quite comfortably cool and dry even throughout the summer, because the 10,000 leafy-green plants and flashy flowerpots at the park do best in a breezier climate. The room's focus is begonias, which hang down from the ceiling and shoot up from the floor in just about every color you could imagine, but shocking pink and purple fuchsias add their own touch of fun to the vibrant room, all against a calmer background of green.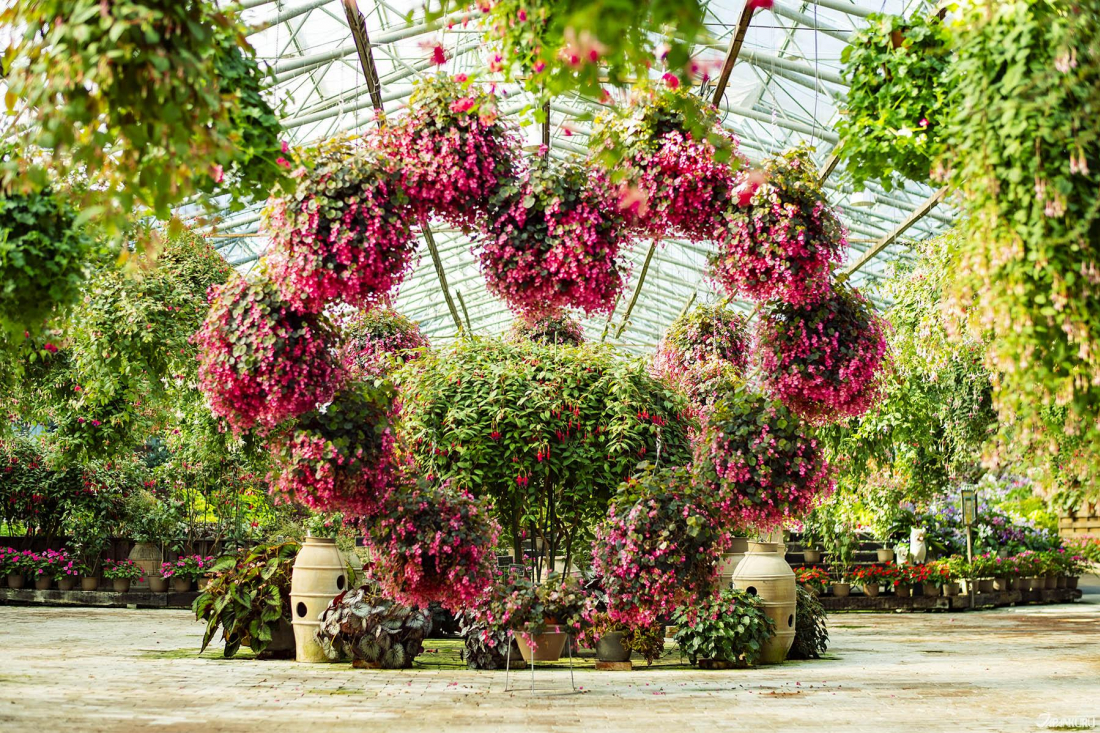 Just about every part of the Matsue Vogel Park greenhouse is the perfect backdrop for a photoshoot, but there are certain areas that are clear favorites for photographers and selfie takers alike. The huge heart-shaped frame of brilliant pink flowers is a clear go-to photo spot for just about everyone!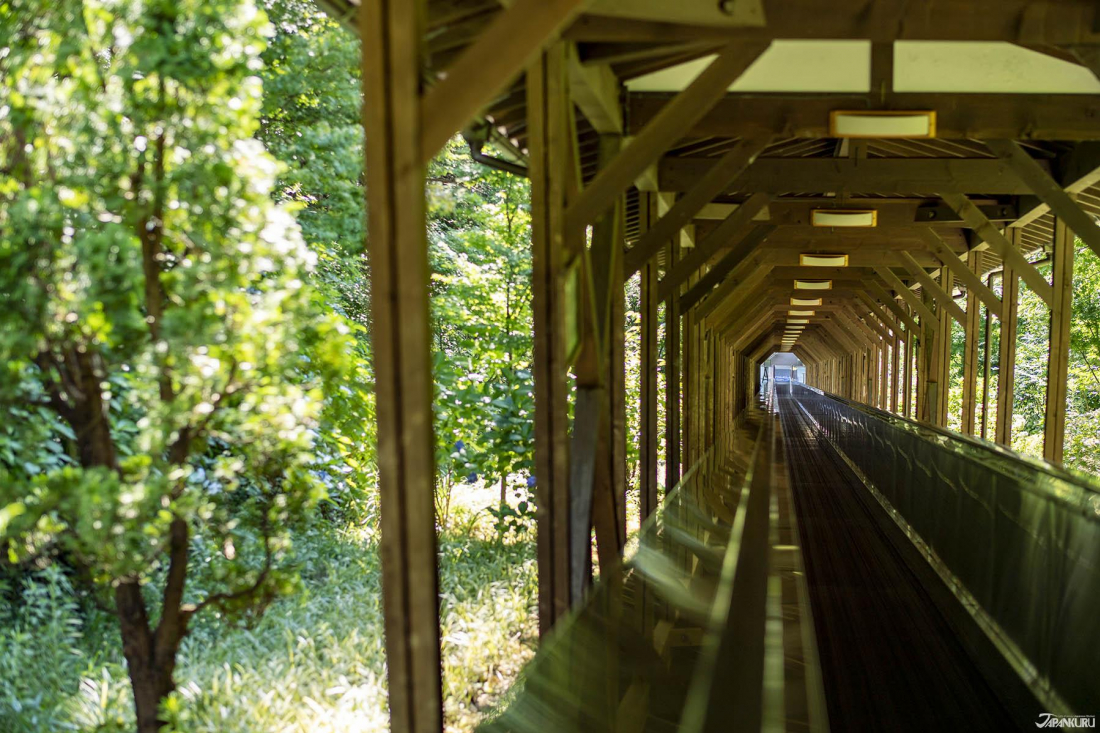 But Matsue Vogel Park isn't just about the flowers, and while there are a few owls that spend their days surrounded by flowers in the greenhouse, those are just a preview of what's to come! Let the unique 140-meter ramp-style escalator take you up into the hills behind the greenhouse, and when you finally arrive at the top, follow the roofed outdoor path to see all the birds living in this bird park!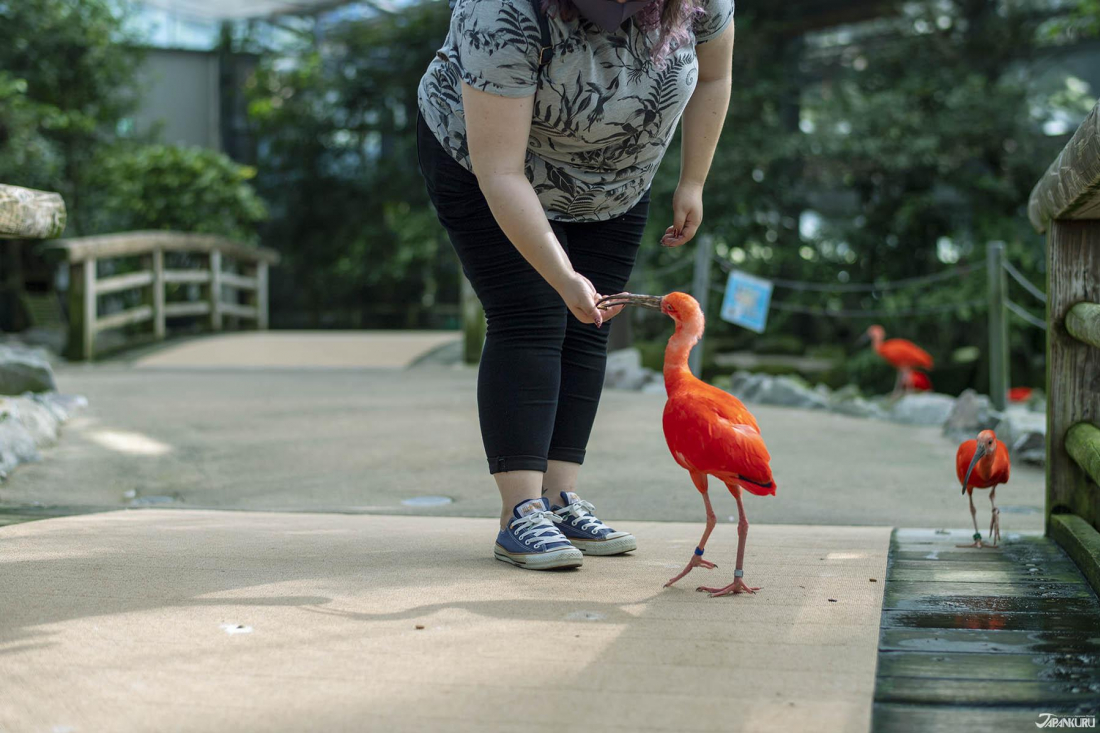 Each building along the way has a different set up, and a different collection of birds inside, with 90 different species throughout the park. The first large room is crowded with flamingos, swans, ducks, and a flock of almost neon orange ibises, which like to join groups of humans on the path as they walk through the room. The endearing little birds are pros when it comes to convincing visitors to buy them a cup of bird feed, and they'll snap it up right out of a human hand using their long, skinny beaks.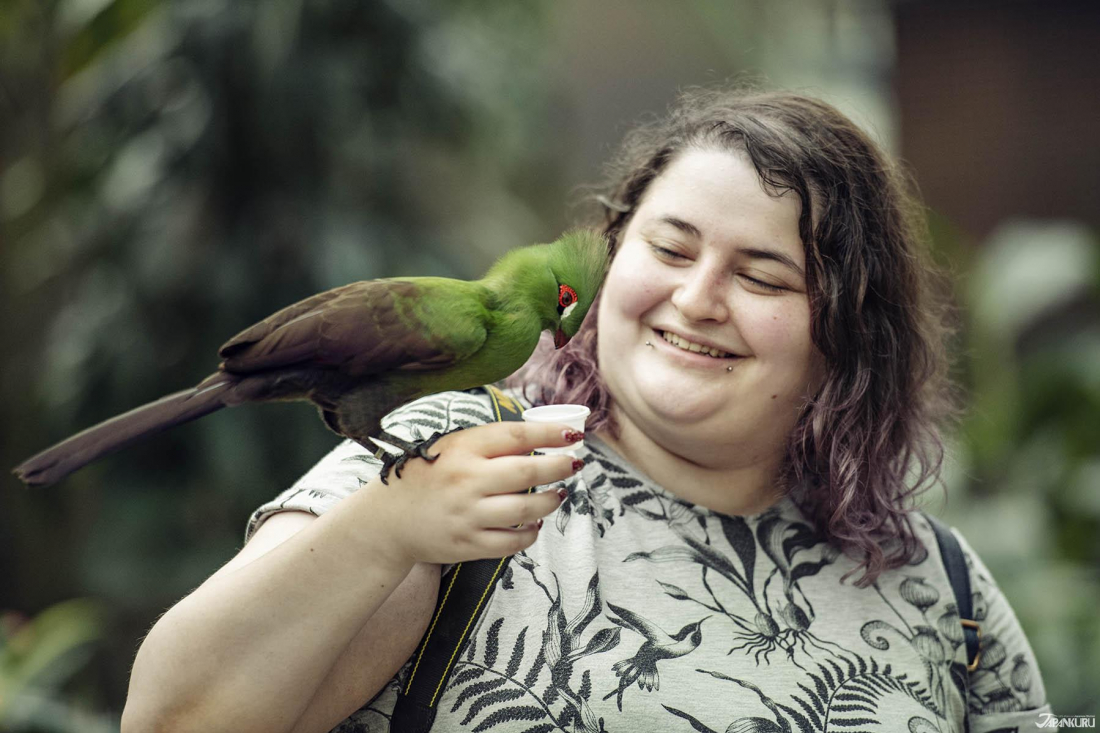 Further down the road, visitors can purchase a cup of cut grapes instead, this time as a present for huge toucans or emerald-green turacos, which they will happily gobble down in 0 seconds flat as they perch heavily on your arm.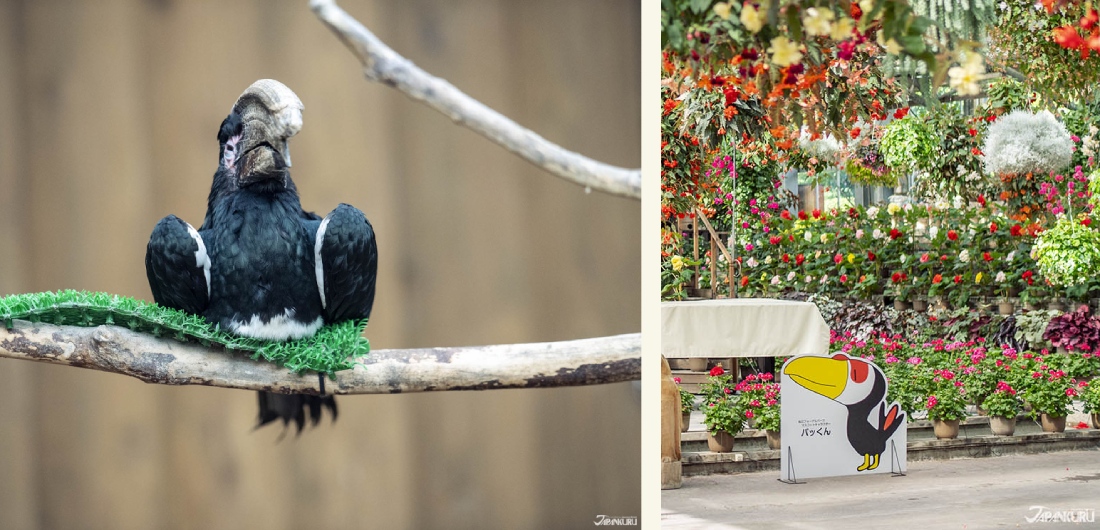 Of course, most of the birds at Matsue Vogel Park aren't just roaming freely and looking for treats! Many of the buildings have enclosures for unique birds of all kinds, from local Japanese varieties to rare species seen much less often. One building has silver pheasants and steppe eagles, not far from the penguins who slip in and out of their pool, or hornbills who look out over their chunky beaks.
The park's mascot, Pakkun, is a somewhat mysterious mix of bird traits not found in any one real species, but signs at the park will tell you that he was largely inspired by the hornbill. Do you see the resemblance?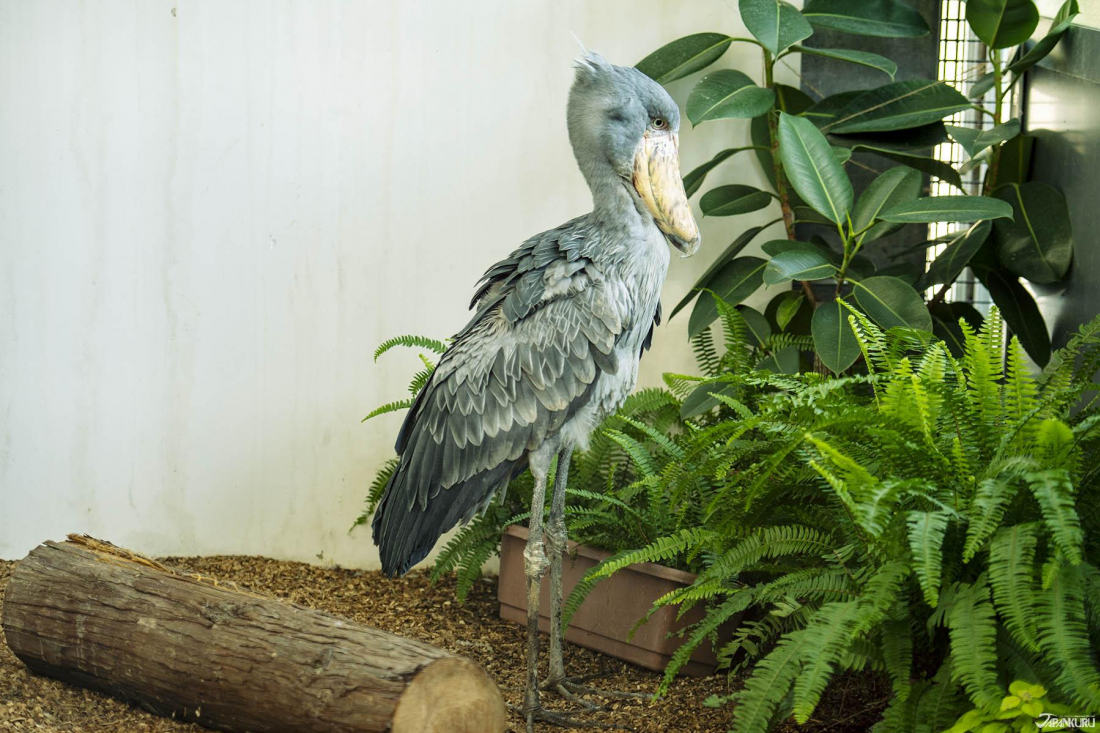 But the most charismatic and well-loved resident of all at Matsue Vogel Park isn't the penguins or the shoebills, but one enormous shoebill named Fudo. When you look at the striking figure of a shoebill, it's not so hard to believe that birds are really just feather-covered dinosaurs, and this handsome man looks on stoically as visitors pass by his enclosure next to the building entrance.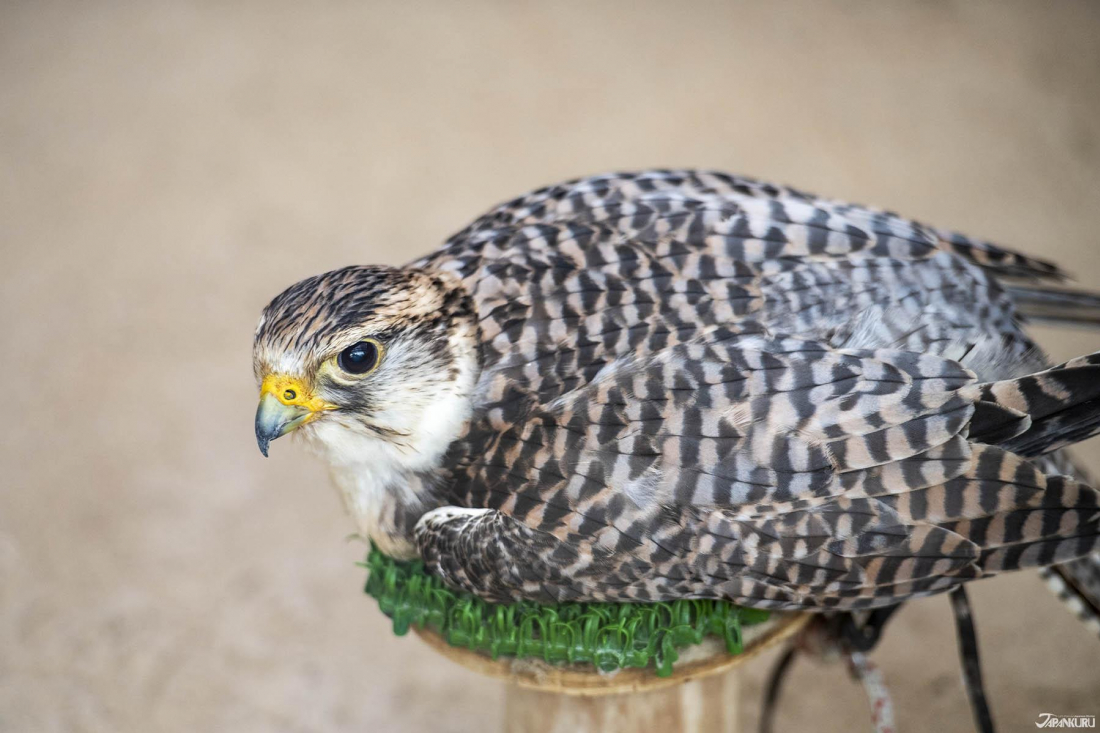 Weather permitting, Matsue Vogel Park holds a number of bird shows of all kinds each day, where birds show off their skills and their beautiful plumage by flying through the air. Penguin lovers will also appreciate the regular march of the penguins, although their journey is actually a very easy one through the middle of a building!

Past the main bird buildings, the road leads to a scenic duck pond and paddocks where Matsue Vogel Park keeps a collection of emus, plus a few non-avian friends to keep them company, so don't forget to say hi to the sheep when you walk past!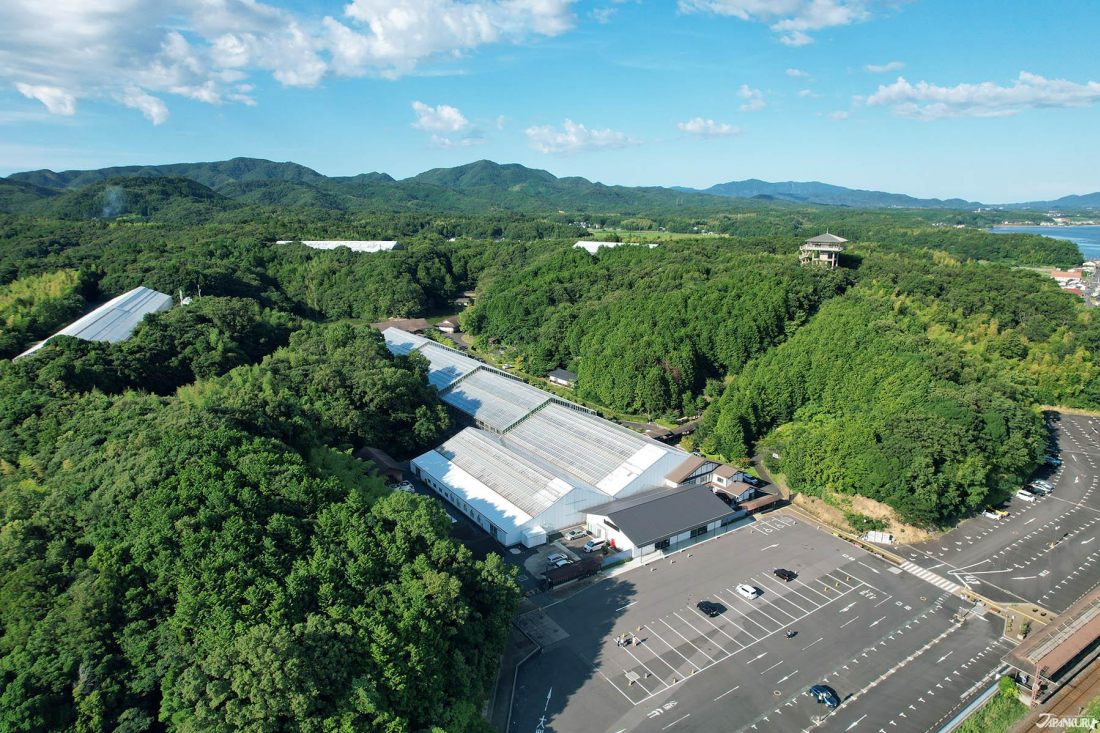 Between the thousands of flowers and dozens of birds, it's no wonder Matsue Vogel Park has become a destination for visitors heading through Japan's San'in region. Thanks to the convenient roofs covering the greenhouse, enclosures, and most of the outside path, it's even a great place for rainy days, when nearby Lake Shinji starts to look a little gloomy!
Matsue Vogel Park (松江フォーゲルパーク)
52 Ogakicho, Matsue, Shimane
Admission:
  Foreign Visitors: adults 1,050 yen / children 530 yen
  General Admission: adults 1,500 yen / children 750 yen
Hours:
  April to September: 9:00 – 17:30
  October to March: 9:00 – 17:00
Official Website (en)
---
Basic Info
Name: Matsue Vogel Park (松江フォーゲルパーク)
Address: 52 Ogakicho, Matsue, Shimane
Website: https://www.ichibata.co.jp/vogelpark/lang/en.html
---
For more info and updates from Japan, check Japankuru for new articles, and don't forget to follow us on Twitter, Instagram, and Facebook!
Source: JAPANKURU