Secrets of San'in | Laugh and Dance to Yasugi's Edo-era Yasugi-bushi
These traditional Japanese performances are fun and light-hearted, and have been local favorites for centuries.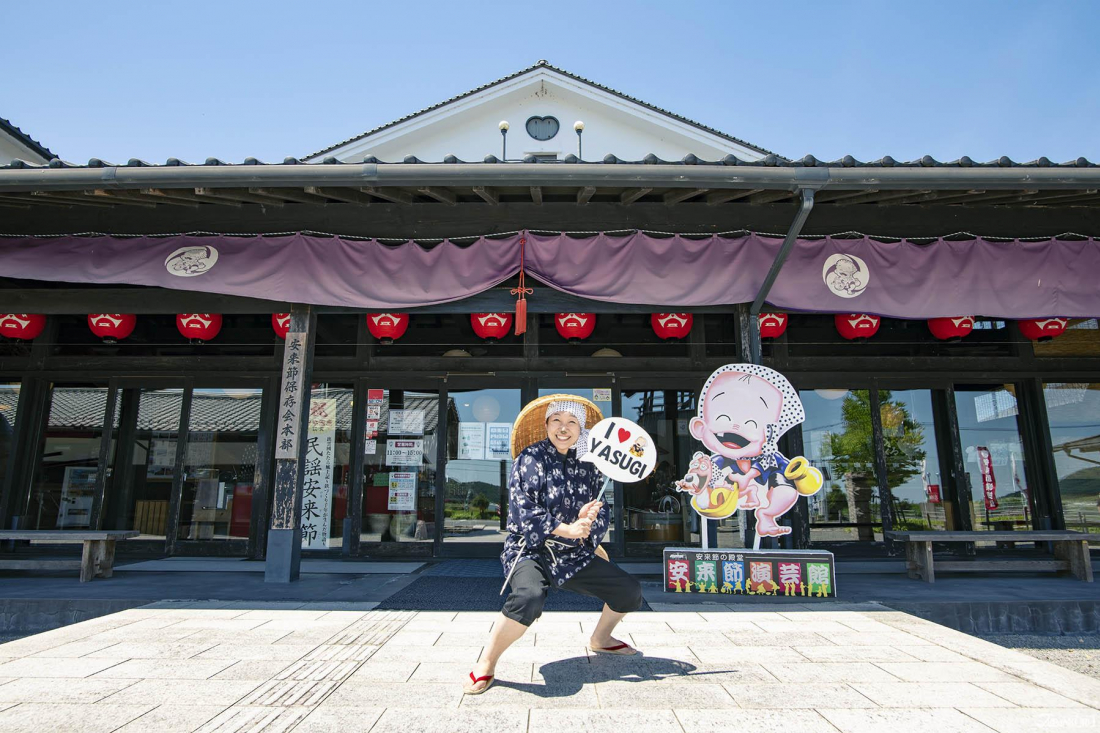 A little city with a lot of history, Yasugi in Shimane Prefecture is a part of Japanese legends and appears in the stories of some of the Shinto religion's most important gods. Izanami, Japan's goddess of creation and of death, is said to be buried and the ancient land of Yasugi. Whether the modern day city is really the mythical burial ground for a goddess or not, however, in more recent years Yasugi has made it into Japanese history books as a center for steel manufacturing, and a region with a rich cultural legacy. Perhaps Yasugi's most famous contribution to the world of traditional Japanese culture is "Yasugi-bushi" (安来節), a style of performance all its own.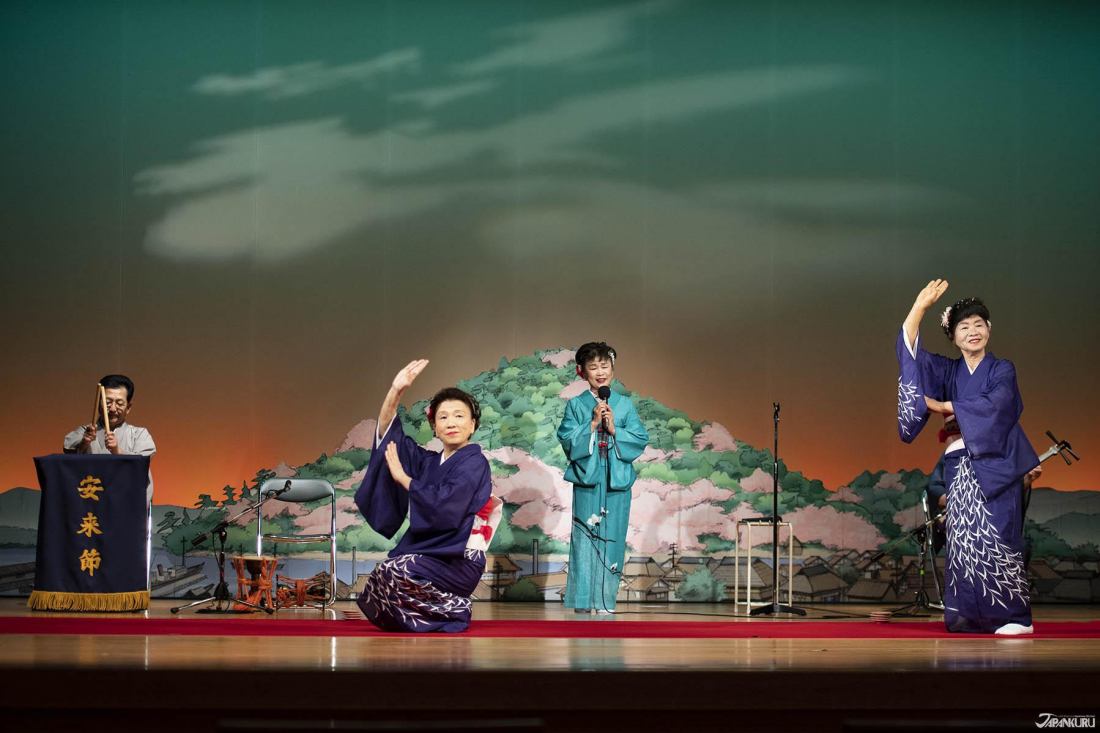 Yasugi-bushi was developed by the common people of Japan, and has always been a kind of folk entertainment for everyone to enjoy. The performances combine traditional Japanese folk songs with dance, and the actors throw in some comical scenes and dress in silly costumes to add some light-hearted humor to each show.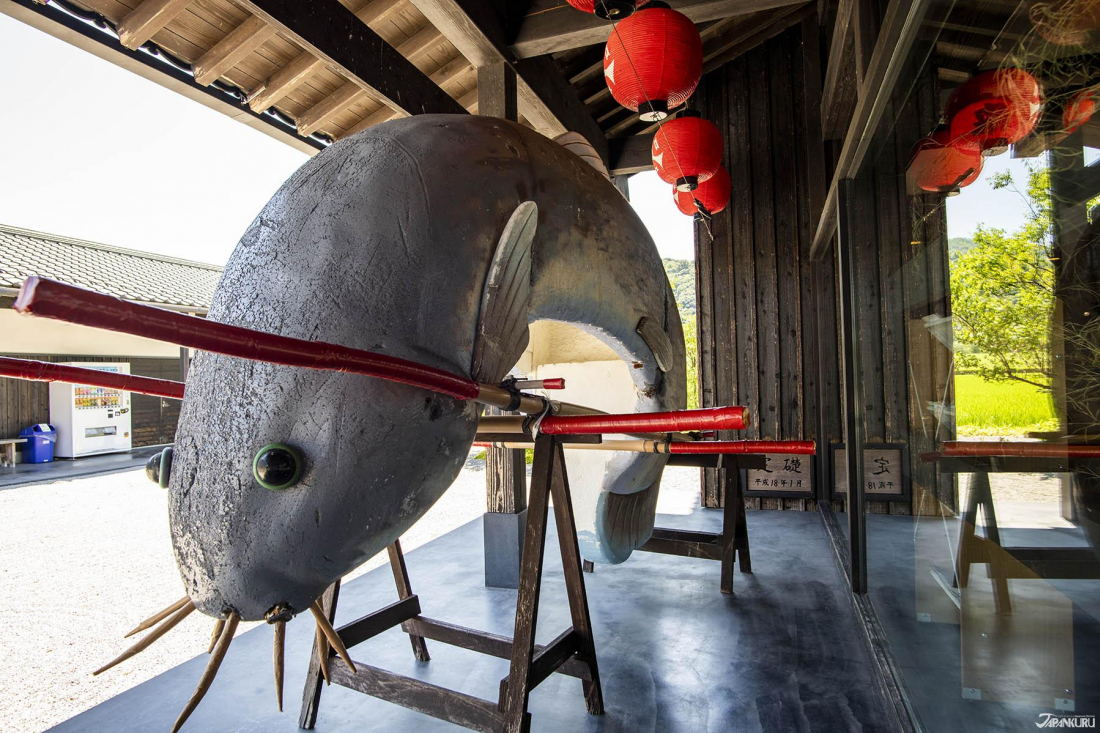 The roots of this local Yasugi performance style are found back in Japan's Edo period (1603-1868), when some of the songs and dances still sung first started to take shape, particularl around the late 1600s. But Yasugi-bushi really started to solidify and find popularity outside Yasugi around the Taisho era, a short period towards the beginning of the 20th century. During those years, audiences around Japan fell in love with the shows, and found themselves particularly interested in the soon-to-be-famous "Dojo Odori" (どじょう踊り).
The Dojo Odori is a theatrical recreation of what was then something of a mundane chore: loach fishing. And it was ripe for parody. In the dance, Yasugi's Edo-era citizens head to the water to catch their fish, swish their baskets through the water, and try their best to capture an eel-like fish or two. Present-day audience members may not understand the real struggle of this old-fashioned work, but the exaggerated movements and silly facial expressions lend the whole thing an endearing folksy charm.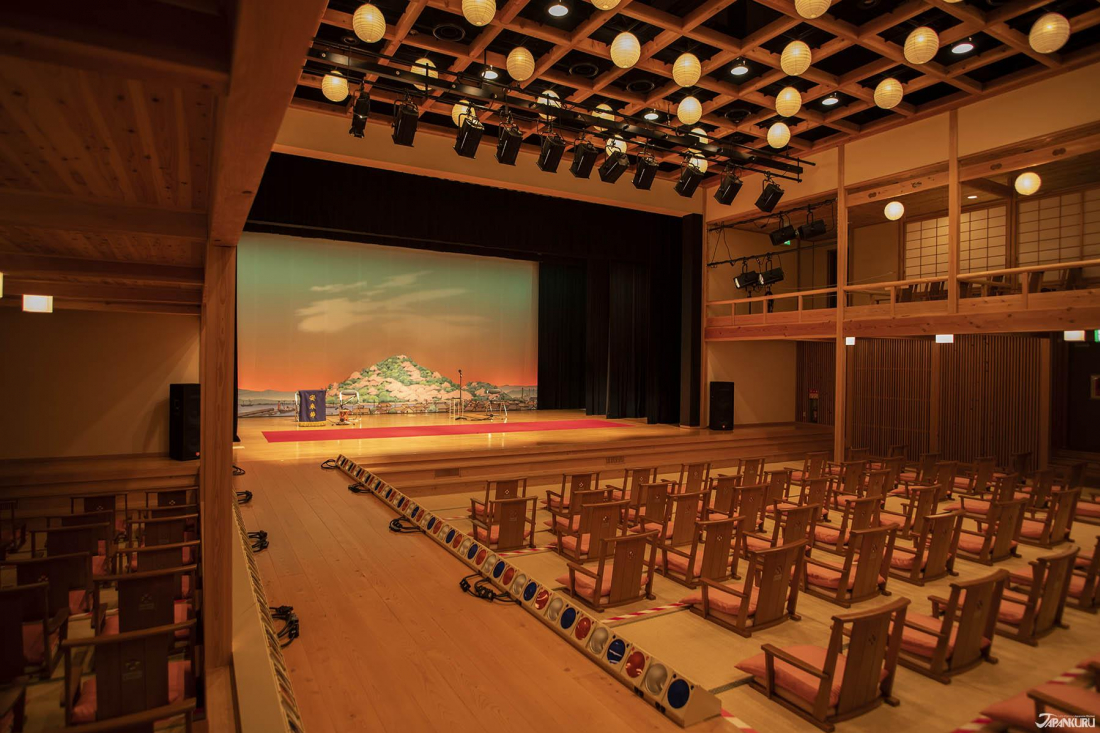 From even before the popularity of Yasugi-bushi took off outside the region, locals in the city could see how important this piece of folk culture was to their community, and they could already see how easy it would be for the songs and dances to be lost to time. To avoid such a sad fate, the people of Yasugi responded by establishing the Yasugi-bushi Preservation Committee in order to keep the tradition alive, and they've been working hard ever since. For over a hundred years, the committee has been promoting Yasugi-bushi and making sure performances continue in Yasugi and all over Japan, and to help keep things going they even took an extra step in 2006, building the city's first Yasugi-bushi Performance Hall (or Yasugi-bushi Engeikan, 安来節演芸館).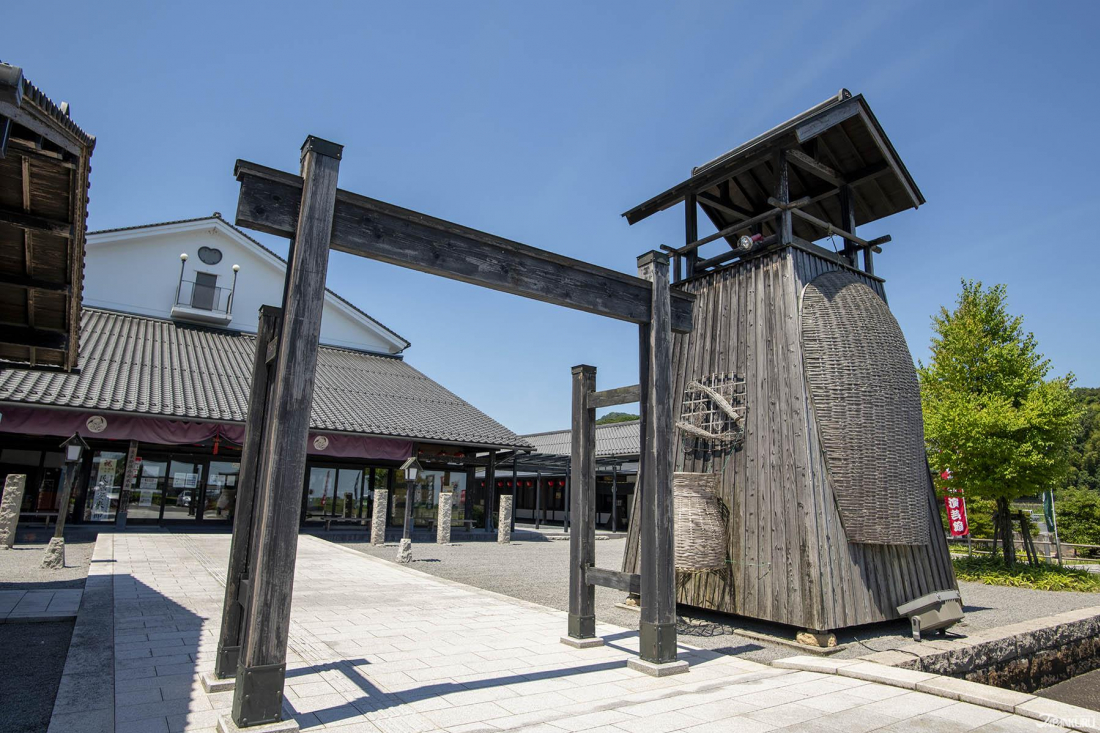 With the Yasugi-bushi Performance Hal built, the city finally has a permanent venue for their unique performances, and the traditional theater is a warm, welcoming space, ready to show off to visitors from all over the world. Audiences now arrive each day to watch the lively performances and enjoy the traditional Japanese songs, and outside of COVID-19 pandemic times, visitors even have a chance to get up on stage and join in themselves!
Yasugi-bushi Performance Hall (安来節演芸館)
534 Furukawacho, Yasugi, Shimane
Tickets: 800 yen
Hours: 10:00 – 17:00 (~15:00 until further notice due to COVID-19)
Closed: Wed, but only first Wed each month in May/Oct/Nov
Official Website (jp)
---
Basic Info
Name: Yasugi-bushi Performance Hall (安来節演芸館)
Website: http://www.y-engeikan.com/
---
For more info and updates from Japan, check Japankuru for new articles, and don't forget to follow us on Twitter, Instagram, and Facebook!
Source: JAPANKURU