Seeing Japan Post-COVID | Yokohama Air Cabin, the Newest Way to Traverse the City
The first of its kind in Japan, this urban ropeway glides through the air above the city of Yokohama.
The Yokohama Air Cabin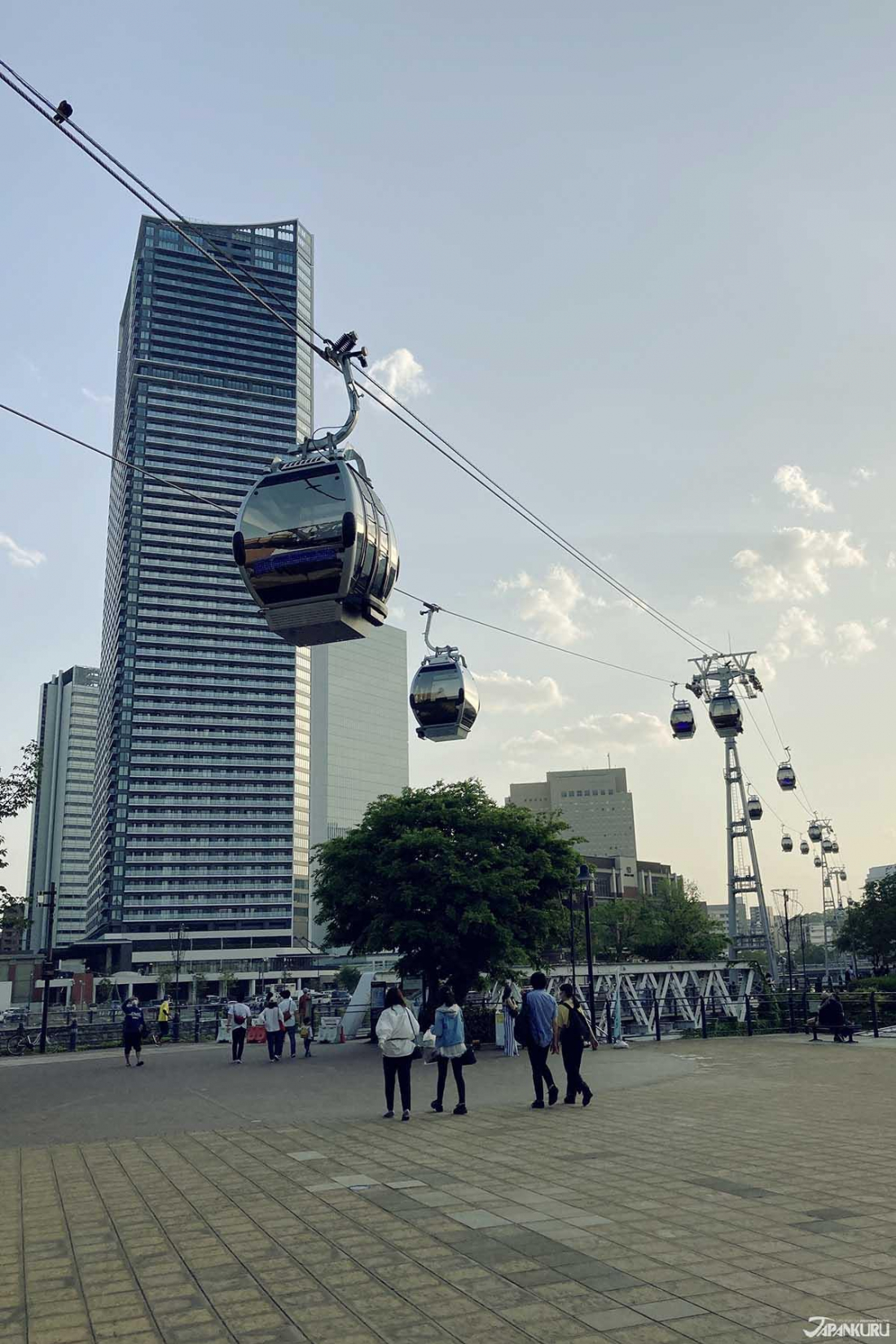 In Japan, ropeways and cable cars are a common enough sight, and they often carry crowds up mountains and through the hills in the Japanese countryside. But this unusual "air cabin" carries people over the busy city streets of the urban jungle instead! The first of its kind in Japan, this city ropeway in Yokohama's Minatomirai area first opened to passengers on April 22, 2021, at the peak of the coronavirus pandemic.
The striking cabins slip back and forth on cables overhead, and they function as both a practical new means of transportation for the people of Yokohama, and also a tourist attraction in the popular sightseeing area of Minatomirai. Connecting the JR Sakuragicho train station and Unga Park, the route takes travelers close to some of the city's most iconic sites, and the air cabin's wide windows offer unbeatable views of the city center. If you've been relying on Yokohama's trains to get you through the city, the Yokohama Air Cabin will be a breath of fresh air.
The Ropeway Route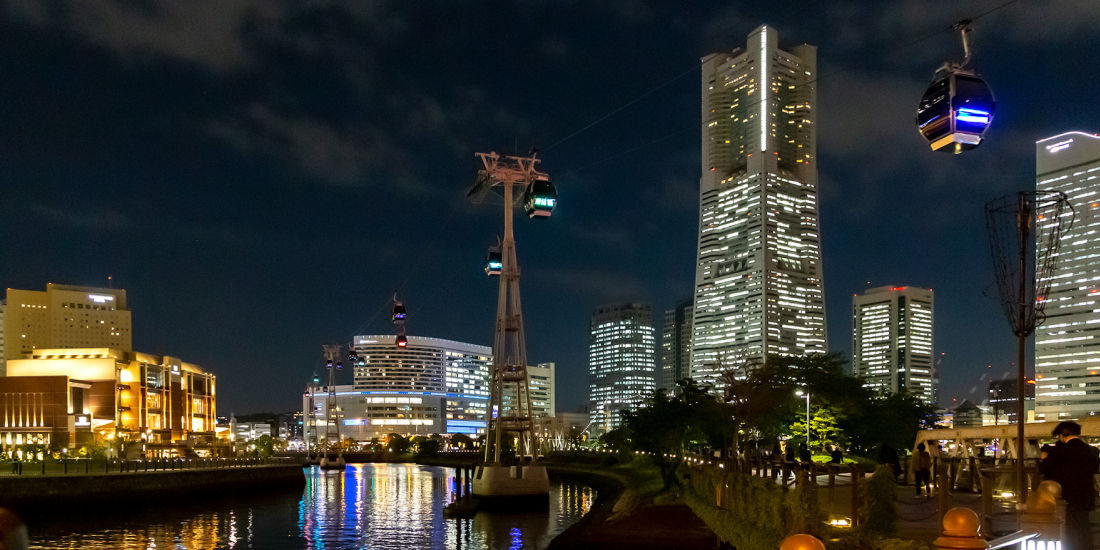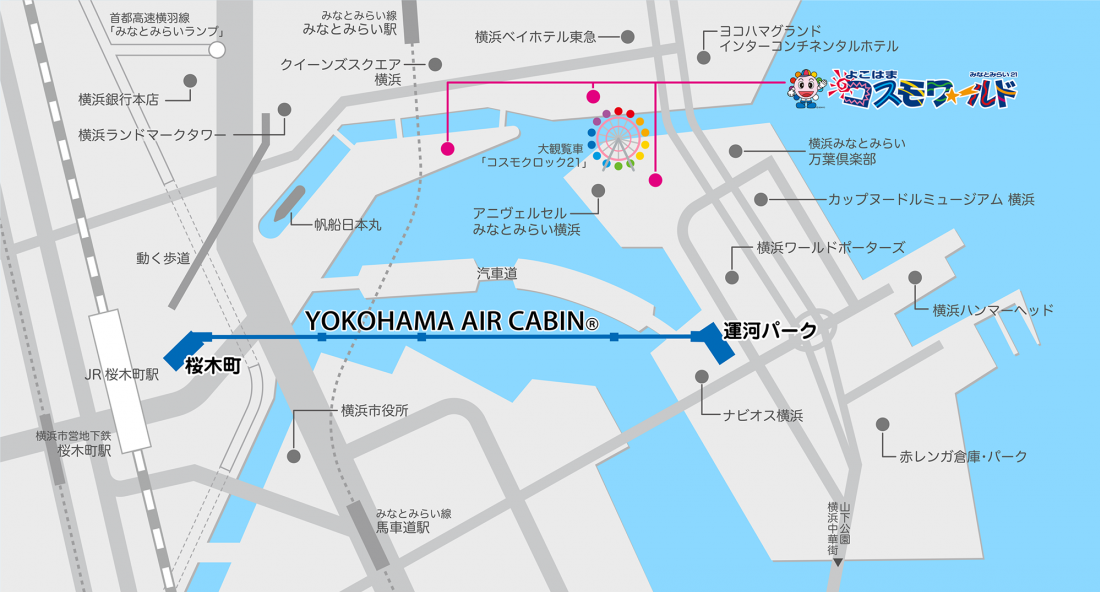 The Yokohama Air Cabin takes riders along a rather simple path above the streets and canals of the city, only about 1.2 km (3/4 mile) from one end to another – about 20 minutes in the air. On one end, Sakuragicho Station connects to JR's Negishi and Yokohama lines, and on the other, passengers alight from the cabin within steps of the famous Red Brick Warehouse. At night, there's even the added bonus of seeing Minatomirai's sparkling night lights from a whole new angle.
A Landscape with Unusual Harmony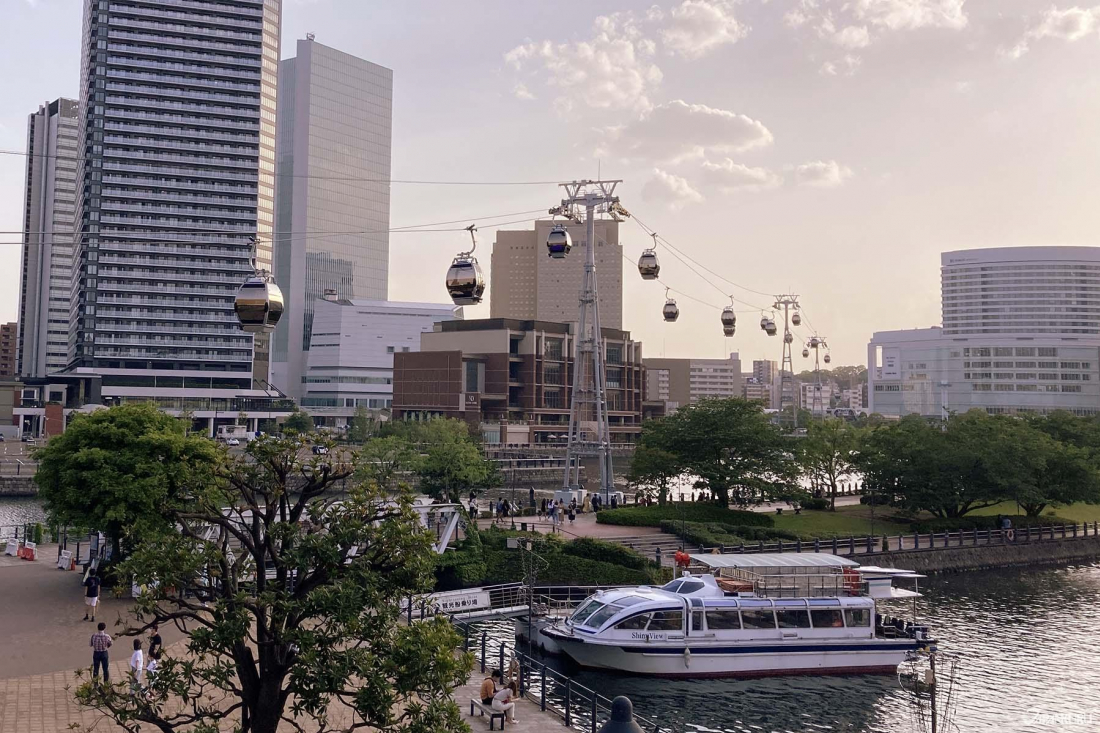 Yokohama is a city with its own unique contradictions, one part urban landscape scored with highways and bulging with enormous office buildings, and one part bayside resort with waterside paths and grassy parks, so perhaps it only makes sense that this somewhat contradictory new attraction found a home in Minatomirai. A little futuristic, and a little retro, the Yokohama Air Cabin is sure to become an icon of the city as travelers return to Japan!
For more info and updates from Japan, check Japankuru for new articles, and don't forget to follow us on Twitter, Instagram, and Facebook!