The Best Running Routes in Tokyo ・ See the City on Your Own Two Feet!
Whether you're a total beginner, an occasional jogger, or an experienced runner, this is one great way to see Japan!
Running in Tokyo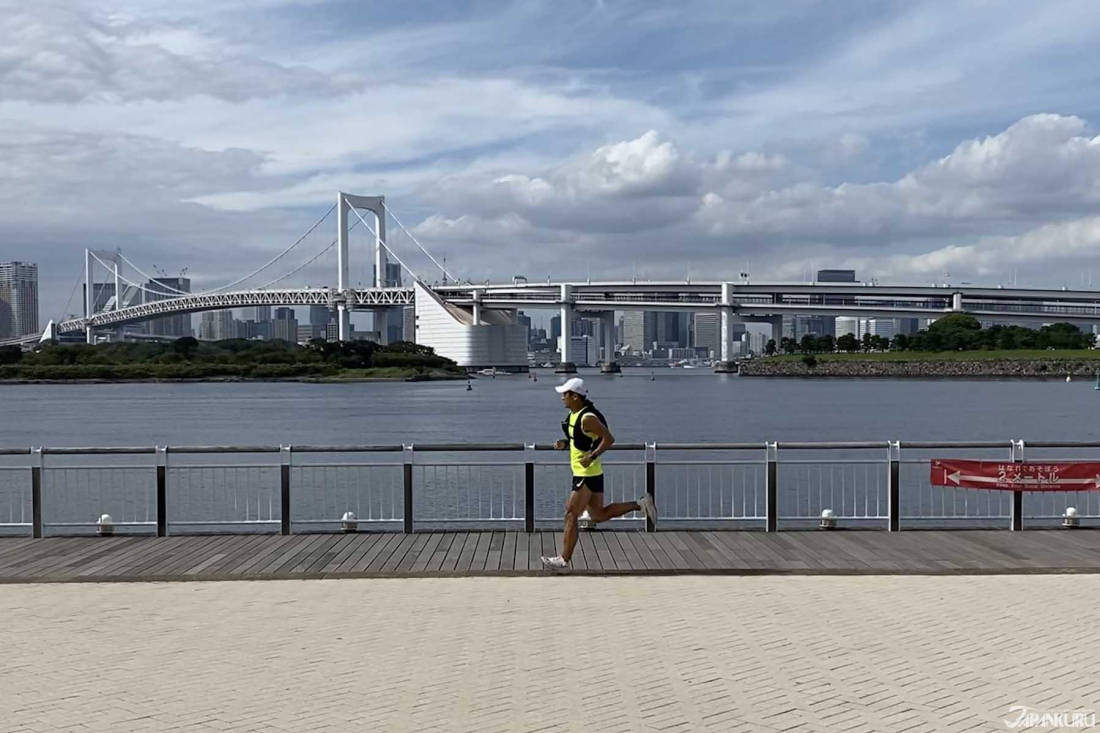 Coming to Tokyo, you're likely to hear the advice that you'll be walking a lot – but running will get you farther, faster! If you like an occasional jog, or if you're a dedicated marathon runner, running through Tokyo provides a chance to see more of each neighborhood's distinct personality, and a leisurely jog through the tangle of city streets lets you soak in the local atmosphere in a way you could never replicate when zipping past on the train. Whether you just want a quick run to wake you up in the morning and a peek at some new part of Tokyo you've never seen before, or you'd really like to spend a day running through the whole city, we've got the Tokyo running spots for you.
Getting Ready to Run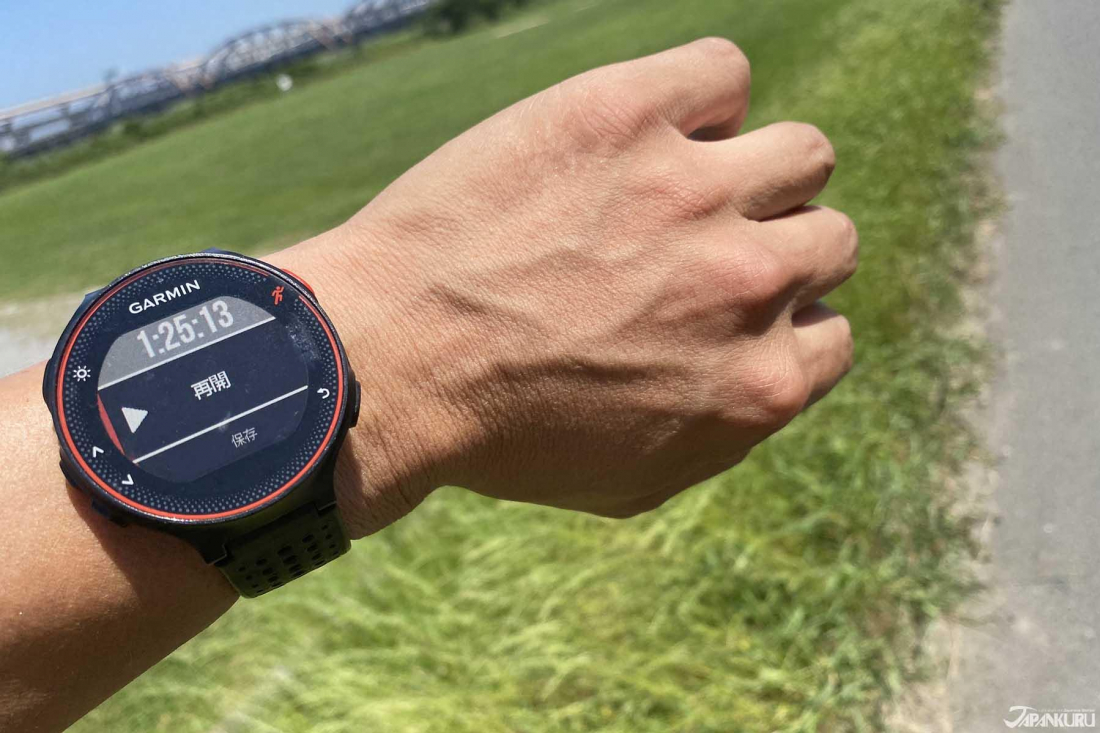 Ready to head out the door and see the city? Not so fast! First you'll want to make sure you've got all the gear you need to enjoy your run! Starting with the basics, make sure you have comfortable shoes and clothes, like the wide variety of running shoes available at Japanese department stores like Lumine, and the colorful sportswear made by Japanese brand Pandani. It's common in Japan to cover up a little even when running on warm, sunny days, and you'll often see people throw on a thin jacket on top of their running outfit – we can't help but recommend a fun anime-themed jacket like one inspired by Jujutsu Kaisen from Aniga-ter. Of course hydration is key no matter how quick of a run it might be, and in Japan it's fairly common to use thermos-style bottles for water, like this ridiculously cute one from Mark's, but there are some pretty cute bottle covers for when you just grab a drink at the convenience store, too. And after you break a sweat, Japan is all about sports towels, which are fluffy, absorbant, and often made to dry quickly, like the ones from towel-specialist Uchino. And to track your journey through the Tokyo streets, you can always pick up a specialized watch for the job. Check department stores like Parco for Garmin watches and other popular brands. Once your ready, it's time to hit the streets!
Beginner Route: Get the Run of the River
Tokyo is said to be laced with 107 rivers, and for quite a few of them, the paved paths along the water's edge end up being immensely popular spots for walkers and runners of all kinds. Which rivers are the best? With so many options throughout the city, the easiest answer is to find one near you, but there are some choices that are clearly popular with locals and visitors alike, complete with convenient facilities (bathrooms and all). If you're staying on the western side of the city, Tama River is an iconic body of water that has even shown up in art from the famous Katsushika Hokusai. If you're staying closer to Tokyo's eastern side, then the Arakawa and Sumida Rivers are common choices.
The Tama and Arakawa each have picturesque paths that stretch more than 10km (6 miles) along the banks, meaning you can run as much or as little as you like, whereas the Sumida River is known for its sightseeing potential. The river forms one border of the popular Asakusa neighborhood, about a block away from Tokyo's oldest temple (Sensoji), and is close enough to Tokyo Skytree that people often come to the water to take pictures of the towering symbol of the city. (It's particularly pretty at night, if you like evening runs.) For a convenient 5k run through the area:
Exit Asakusa Station at Kaminarimon to see the famous gate → enjoy Sumida Park along the river → cross at Sakurabashi Bridge → pass the Asahi Building with its golden "flame" → cross back over Kuramae Bridge and head back to the station.
Everyday Route: Run with Royalty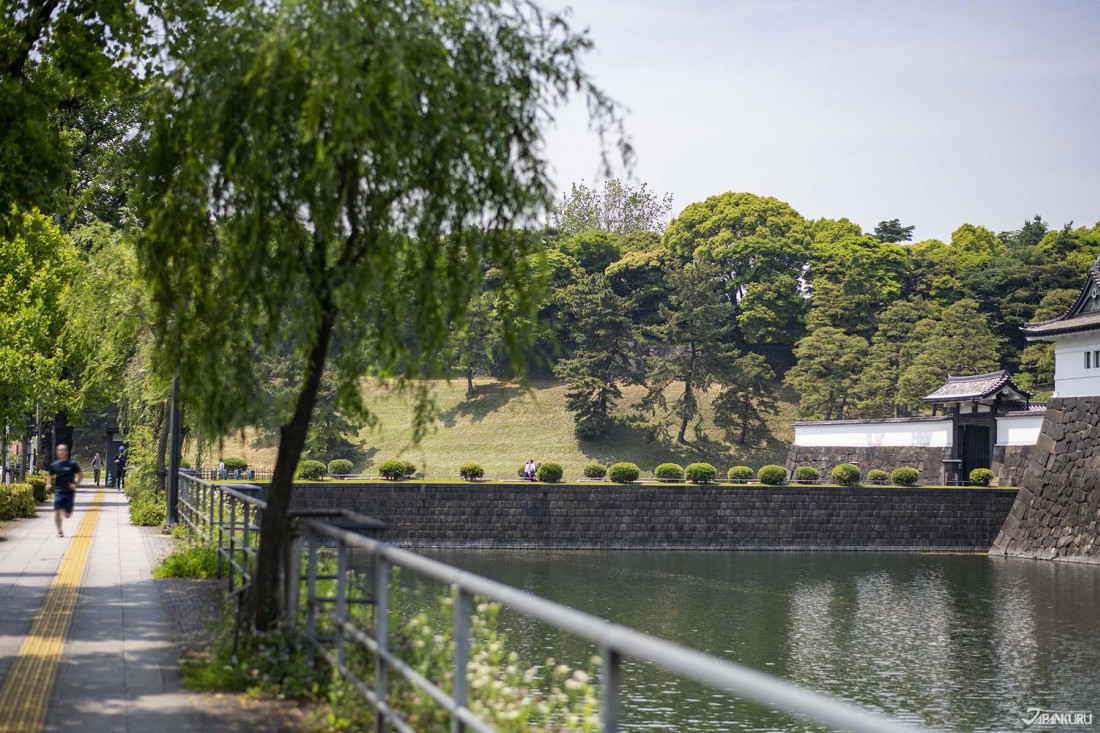 Japan's imperial family might not be as internationally famous as other royalty around the world, but they're still around, and the imperial palace in the very heart of Tokyo is still the home of the Emperor of Japan. For those of us with no hope of joining the Japanese imperial family, however, the Tokyo palace grounds are a go-to running spot in the city! A loop around the outer edge of the moat (yes there's still a moat) will take you past green slopes and through groves of cherry trees, with views of the old castle walls and traditional Japanese structures, making it a surprisingly picturesque run through the urban city center of Tokyo. This convenient route around the palace has plenty of bathrooms, no streetlights to stop you when you hit your stride, and a convenient length of just about 5k – although it's a nice enough area that you might want to go around one more time, like many runners who make this their go-to spot! If you're taking a train over to the area, it's an easy enough path to find:
Exit Sakuradamon Station to start the loop at the Sakuradamon Gate → follow the broad sidewalks counter-clockwise to the Otemachi area → round the northern point of the palace grounds → wind your way through the cherry trees of Chidorigafuchi Park → head back past Hanzomon Gate to Sakuradamon Station.
Marathon Lover's Route: See It All on Foot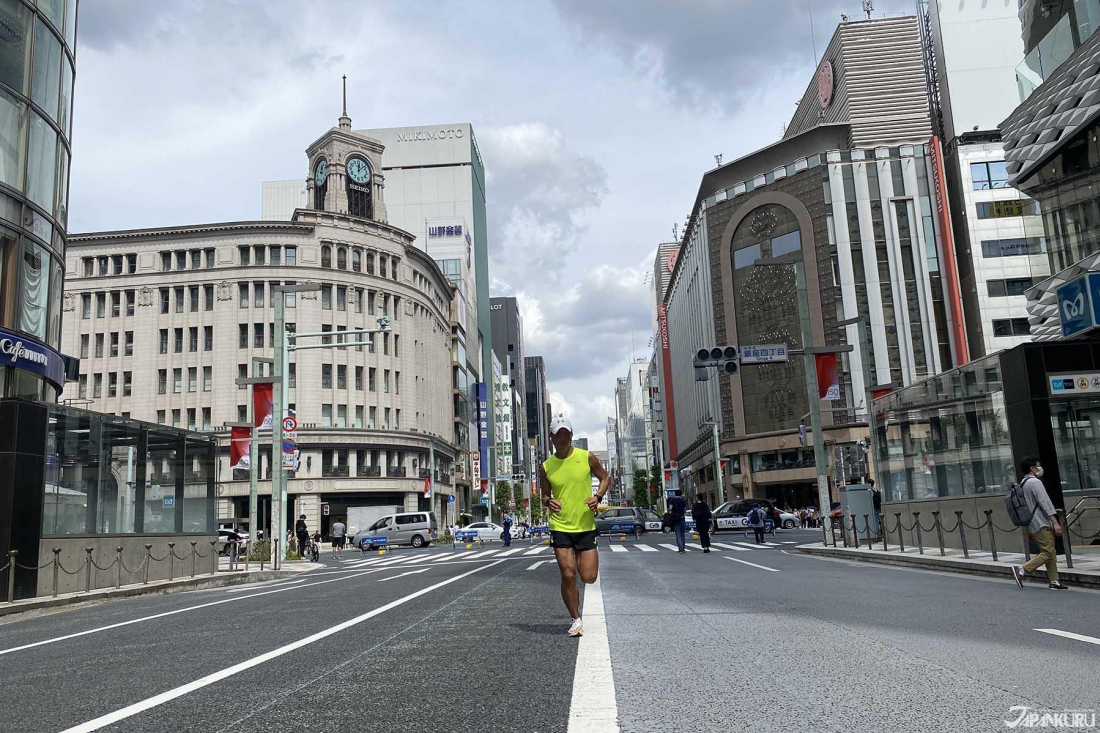 The Tokyo Marathon is one of the six biggest marathons in the world, and so many runners hope to participate every year that snagging a spot from the ticket lottery can be pretty tricky. The COVID-19 pandemic didn't help things either, causing the cancelation of both the 2021 and 2022 Tokyo Marathons! But fortunately for those who want to see what all the fuss is about, there's nothing stopping the inspired runner who wants to run the Tokyo Marathon race on their own! (Except, of course, for red lights. And some crowds of other pedestrians.) This fantastic marathon route starts in the bustling hub of Shinjuku, right in front of the Tokyo Metropolitan Government Building (known for its free observation deck), strikes out east across the city, runs along and across rivers and past some of the city's most famous landmarks (like Sensoji Temple), swooping close to Tokyo Bay before finally finishing in a spot sandwiched between the Imperial Palace and Tokyo Station. Unless you're really looking to go all out, there are any number of great spots along the way to stop for lunch or a coffee break! Details and maps of the 42 km/26.2 mile path can be found on the official Tokyo Marathon website, but a general guide looks something like this:
Shinjuku → Iidabashi → Akihabara → Ueno → Nihonbashi → Asakusa → Monzennakacho → Kuramae → Ginza → Shibakoen (Tokyo Tower) → Tokyo Station/Tokyo Imperial Palace
Bonus Running Routes: Views & Tracks
Run Across Tokyo Bay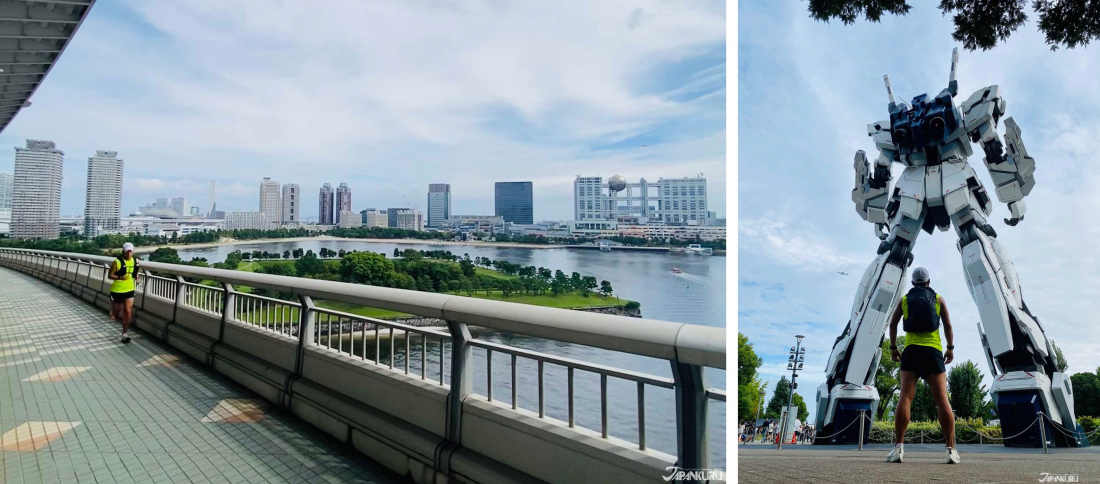 Looking for a different view of Tokyo? Then head out to Odaiba, on the edge of Tokyo Bay, and run across the water on the Rainbow Bridge! The north and south ends of the bridge each offer their own great views of the Odaiba area, and both ends of this running route include some interesting destinations – the historic Hamarikyu Gardens, and an enormous Gundam robot. For a nice round 5k route, you can either start at the gardens:
Hamarikyu Gardens → Rainbow Bridge → Odaiba Seaside Park (home to the Gundam and the Odaiba Statue of Liberty)
or go the other way, and take some pictures with the giant robot before you break a sweat
Odaiba Seaside Park → Rainbow Bridge → Hamarikyu Gardens
Get Back on Track!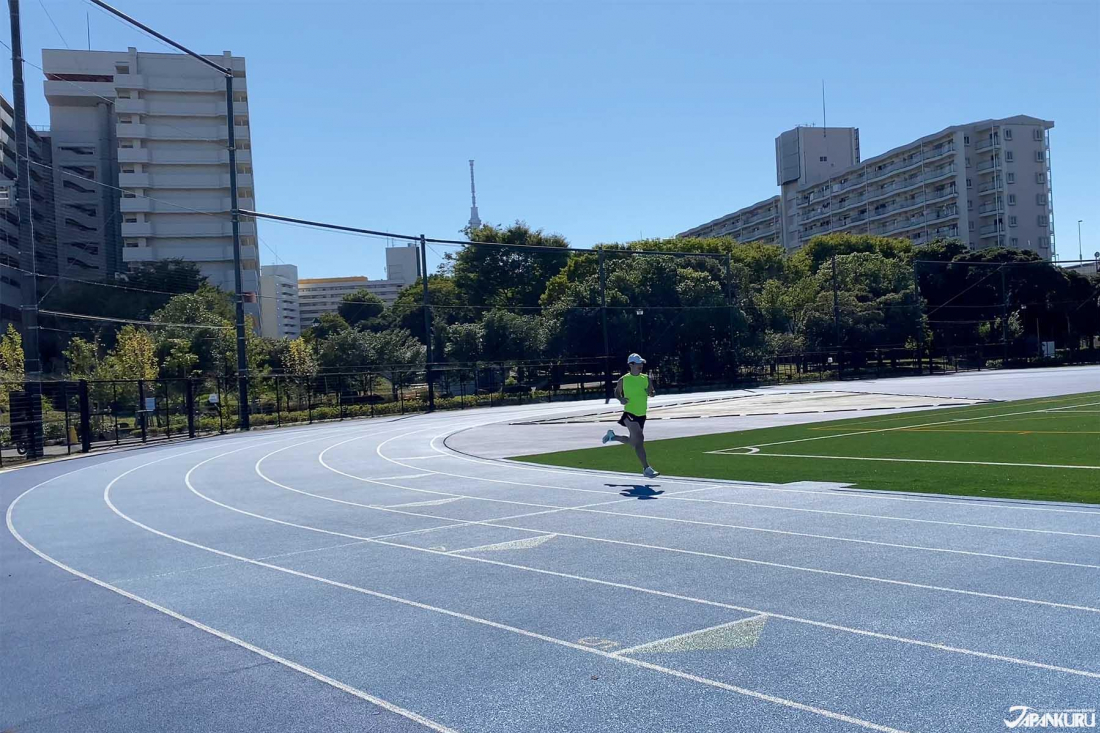 Prefer your runs on a nice even track, even when you're in Tokyo? No problem! There are tracks across the city, and like the Fukushi Enterprise Sumida Field shown above, many of them can be used for a reasonable price. (This one's just 200 yen.) When you just need to get a few laps in while seeing the bustling city of Tokyo, or when you want to feel like a serious track star, there are plenty of convenient tracks to help you achieve your running goals.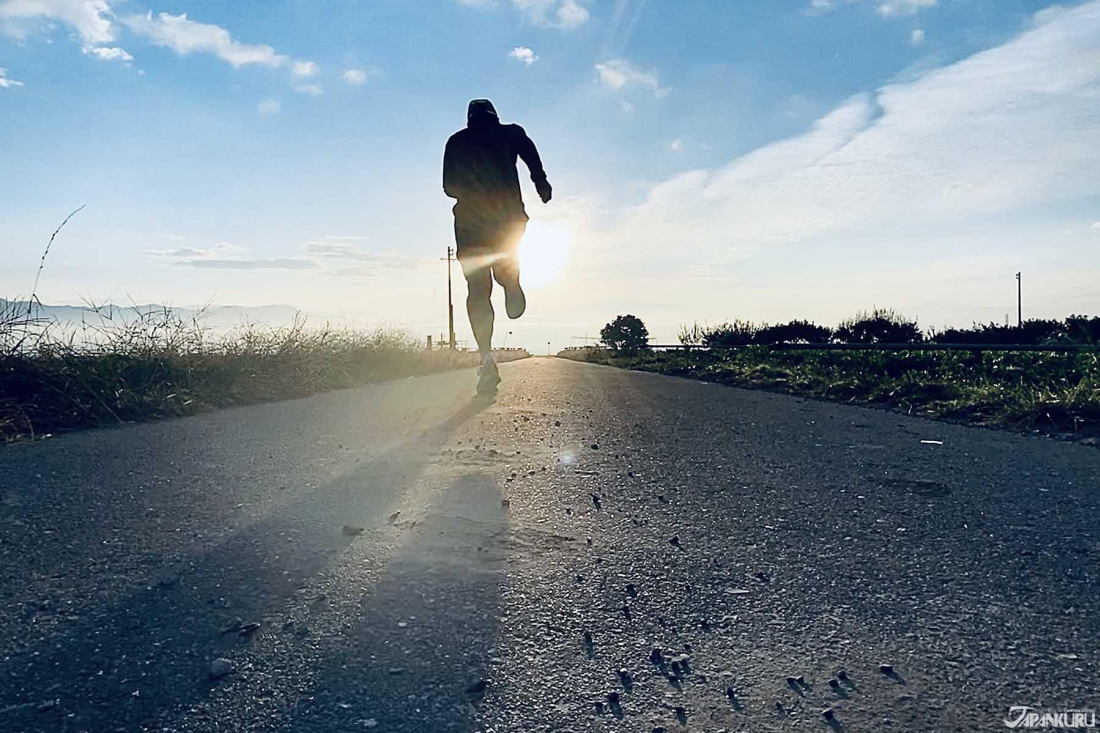 From quick trips along the water to marathons that strike out straight across the city, Tokyo is full of great places to run, no matter if you're a total novice or a seasoned marathoner. So don't just leave your views of the city up to the Tokyo's busiest train lines or a tour bus, take the matter into your own hands and find out just how much of the city you can see on your own two feet! Then bring the fun back home with all your great new running gear.