The Culture of the Japanese Ashi-yu – Luxurious Onsen for Your Feet
Is Japan's dry winter chilling your toes to the bone? Take a dip in an ashi-yu (足湯), a Japanese foot bath!
What Is an Ashi-yu? Japan's Hot Spring Footbaths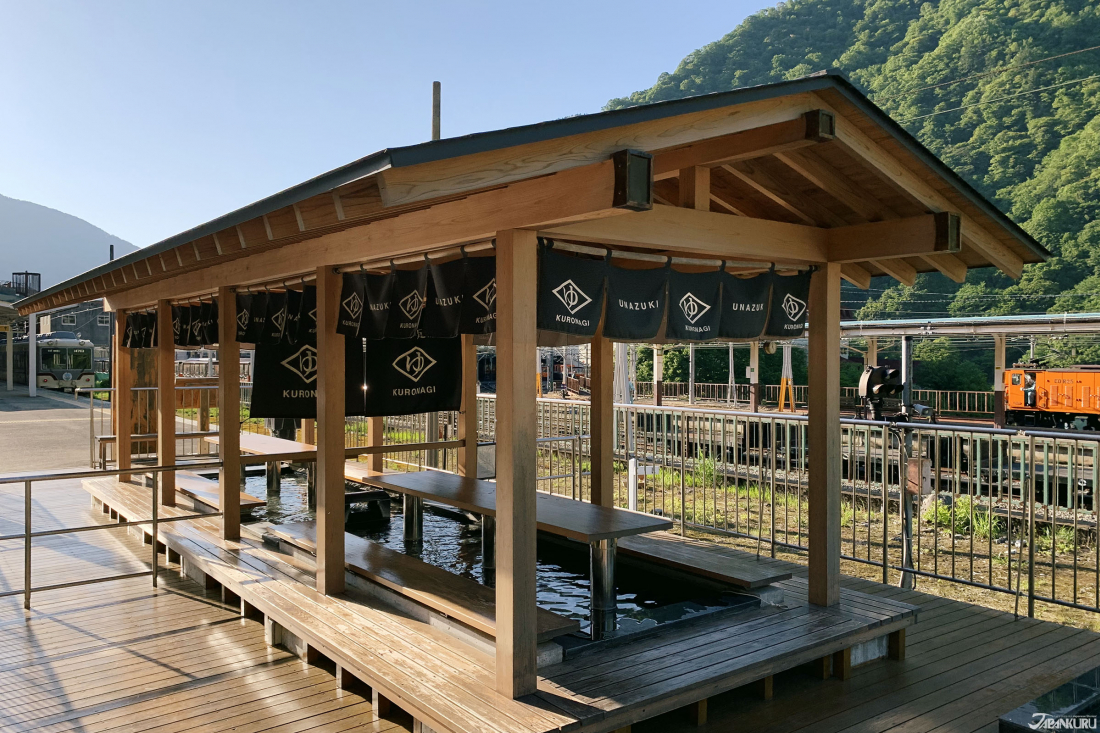 Japan is known for its hot springs, called onsen, and traditional public baths called sento, but a bath in Japan doesn't always have to be for your whole body! Ashi-yu (足湯) are Japanese footbaths or foot spas, meant for soaking away the muscle aches of tired feet and calves (after a long day of sightseeing) and wiping out any stress (from a long flight to Japan).
Ashi-yu are a treat, and they're also extremely convenient. Scattered throughout onsen towns and occasionally found in places like train stations in the countryside (or even in airports), many footbaths are free to use, and any passerby can spend a few minutes relaxing at the ashi-yu before heading on their way. Plus, you don't have to strip down or change to use a Japanese footbath, making them ideal for travelers strapped for time or shy bathers who want to enjoy Japanese onsen without getting naked.
The Benefits of an Ashi-yu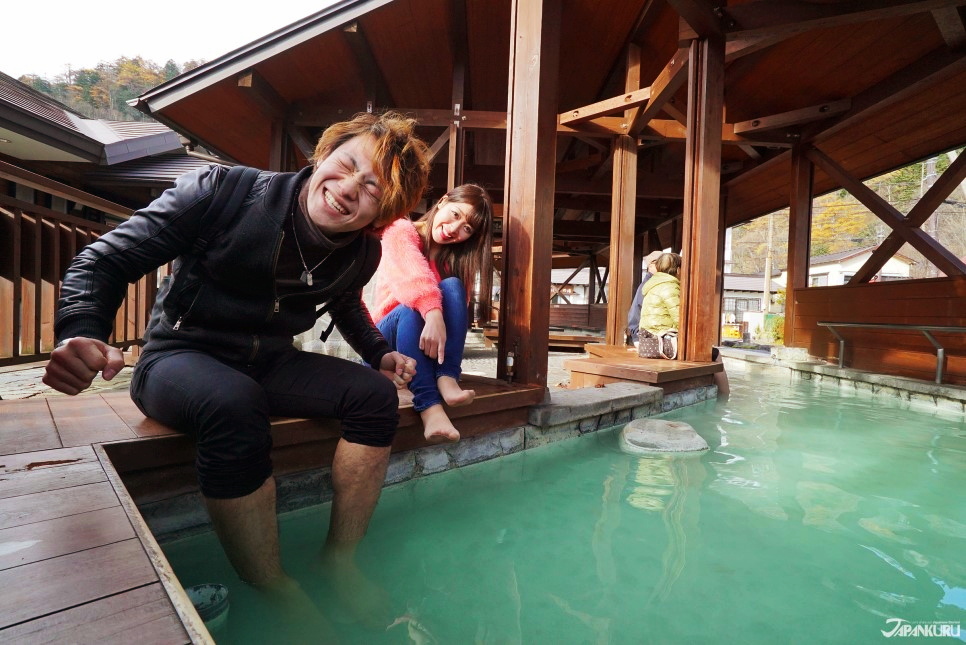 So footbaths are of course much more convenient than getting your whole body into a hot spring, but that's not all they have to offer! Aside from a relaxing experience, some Japanese people recommend them because they warm you from the feet up! Dip your chilly toes into the hot onsen water and it's said to even help with circulation, heating your whole body without sapping your energy, or even making you dizzy! Japanese people like to say that keeping your feet warm but your head cool is good for your health.
Some Ashi-yu Recommendations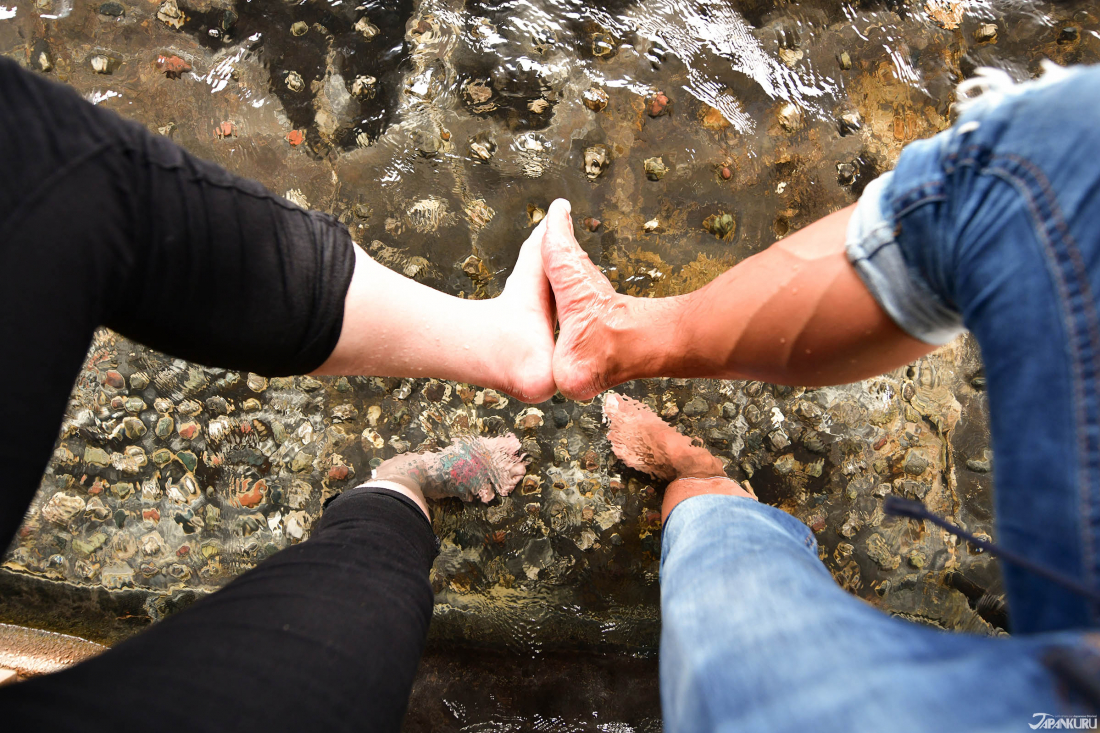 Ready to jump right in? Well, only if you try not to splash!
The Largest Ashi-yu in Japan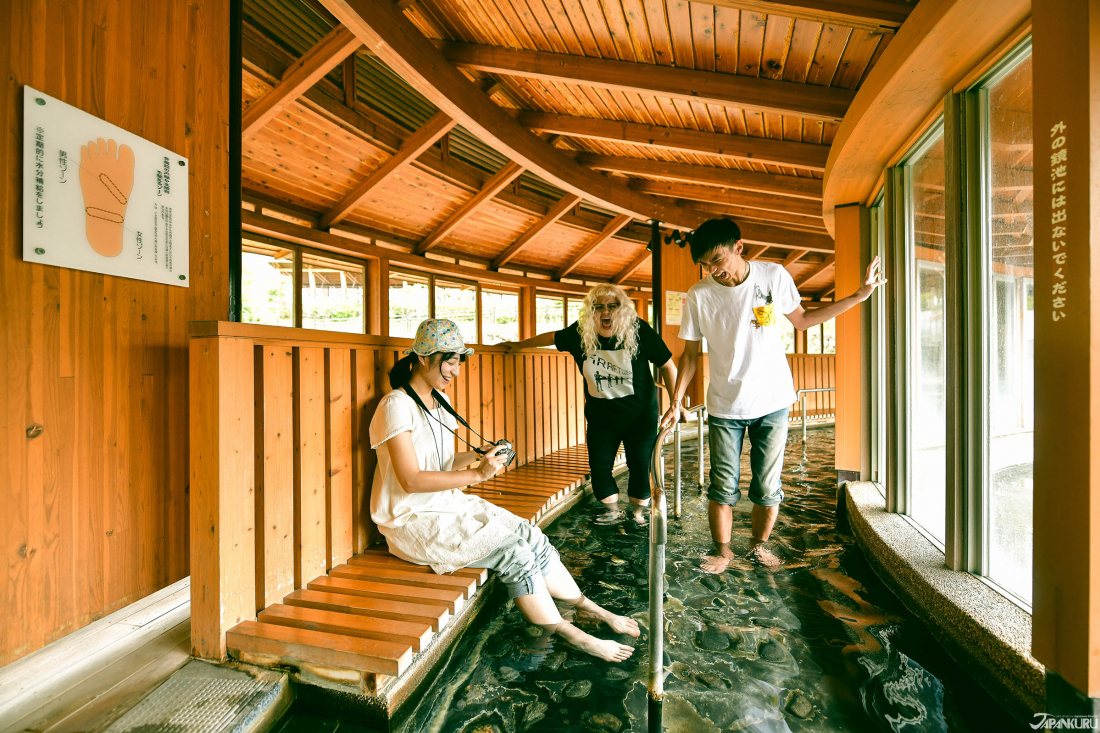 Yuppo-no-Sato in Nasu-Shiobara, Tochigi has one of the largest footbaths in Japan, called the "Ashiyu Kairo" (足湯回路). The name literally means foot bath corridor, and this unique foot bath runs along the edge of a large, circular building, with a circumference of about 60m (almost 200ft)! Under the warm wooden roof, visitors can walk along the corridor and enjoy a changing experience, as different areas are heated to different temperatures and the stones underfoot are laid out in different patterns.
An Ashi-yu for Shogi Lovers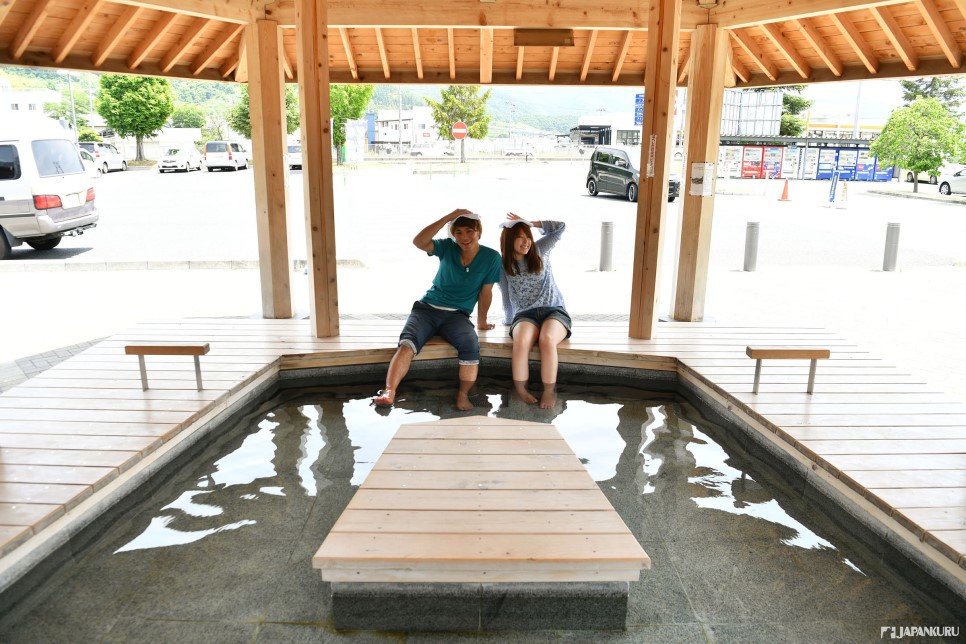 The city of Tendo, Yamagata is known for producing the pieces needed to play Japanese chess, called shogi. So it's only fitting that the city also has a footbath shaped like a shogi chess piece, using hot spring water comes from Tendo Onsen!
A Steam-Based Footbath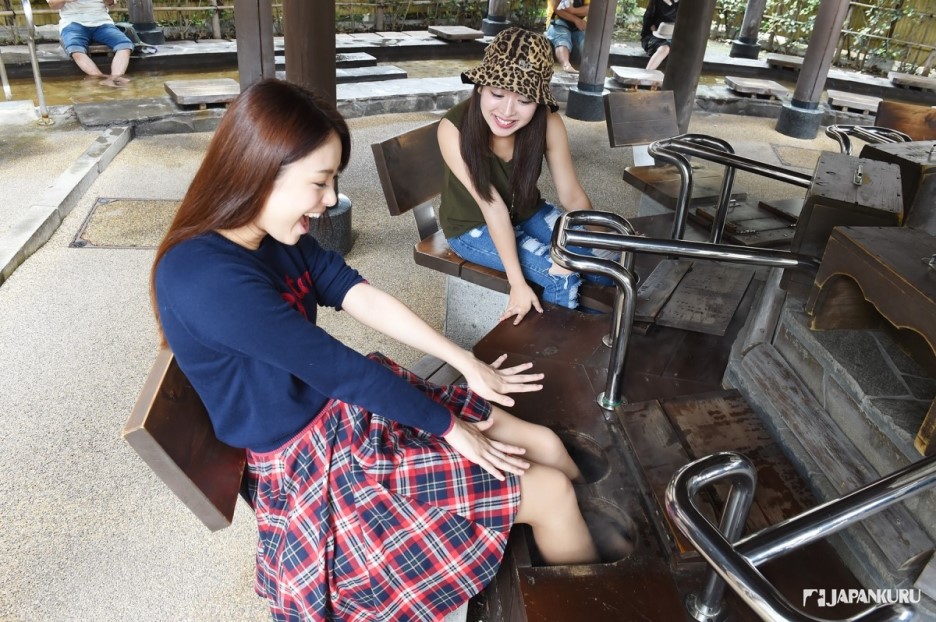 This footbath is found in the city of Beppu, Oita, which is one of the most famous onsen areas in Japan. But it's actually a little different from most ashi-yu! There are so many onsen in Beppu that the warm hot spring steam is everywhere, and this "footbath" takes advantage of that feature by using steam instead of water―they call it an "ashi-mushi" (足蒸し)! Instead of soaking your feet, at Beppu's steam ashi-yu, you gently steam your feet by lowering them into a wooden structure used to keep the heat in. It almost looks a little ominous, but don't worry, the experience is so relaxing that you won't even worry if your feet come out of the box looking lobster red!
▶ Official Website (jp)Enjoy Japan's Onsen Every Way You Can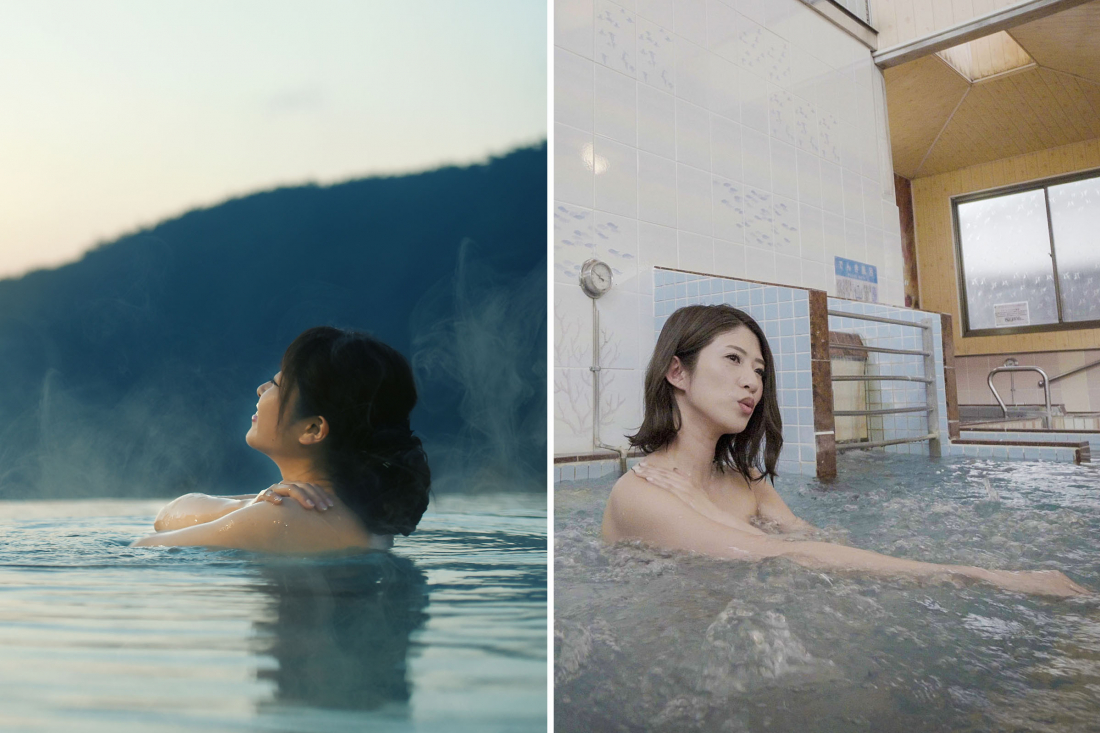 Whether you're ready to move on to the luxurious baths of Japan's many onsen, or you're happy warming your feet in the ashi-yu, Japan's hot springs are waiting! For more info and updates from Japan, check Japankuru for new articles, and don't forget to follow us on twitter, instagram, and facebook!
Source: JAPANKURU