The Perfect Summer Trip from Tokyo: 7 Great Spots in Tochigi's Nasu Area
In Japan, and looking for a summer getaway in the Kanto region? You can't go wrong with the Nasu area! Even the Japanese Emperor and his family summer in Nasu.What kind of place is Tochigi?Tochigi Prefecture is a little north of Tokyo, with popular sightseeing spots just an hour or two away by shinkansen, and it's the largest prefecture in the Kanto region. While the name Tochigi may not be so well known outside of Japan yet, this expansive prefecture is dotted with famous sightseeing destinations and plenty to attract visitors, like Nikko Toshogu Shrine in Nikko, gyoza and cocktails in Utsunomiya, and specialty ramen in Sano. Today we'll go over a few of those popular spots that are just right for a summer trip through the area!Arriving in Tochigi ・ Tochigi City ・ Kuranomachi Pleasure Boat Cruises & Historic CanalsOur first stop on this summer excursion is the city of Tochigi, where travelers can take pleasure cruises between the rows of historic old warehouses in Kuranomachi. These short 20-minute boat rides along the Uzuma River (巴波川) are a fun way to set the mood for the rest of the trip, as the boat punter slowly but surely pushes the boat over the cool water, all while explaining the history of the area and even singing local folk songs. It's said that the history of practical boat use along the Uzuma River started back in 1617, when the boats were used as transport during the process of reburying Tokugawa Ieyasu, one of the three "great unifiers" of Japan. Now, the striking white-plaster warehouses with intricate roofs along the riverside all tell the story of hundreds of years of history, moving both passengers and cargo up and down the river.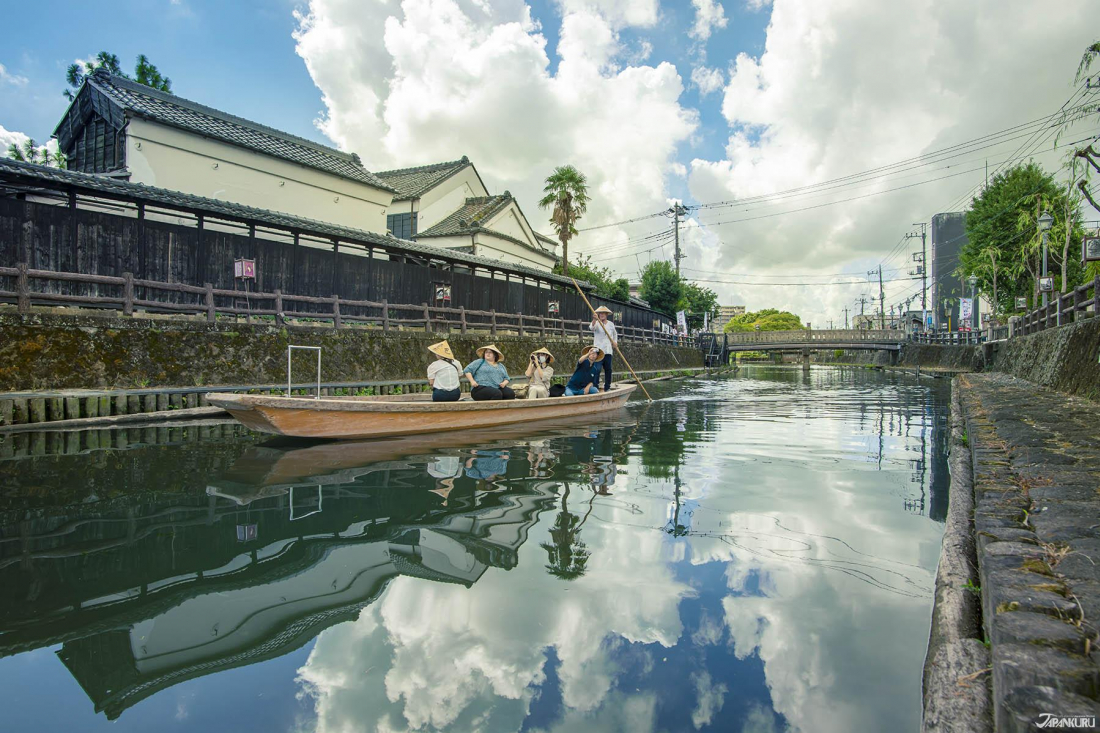 The Nasu Area ・ Charming in All Seasons, But a True Summer Escape
In ancient times, the Nasu area flourished as its own domain, then called Nasukuni (那須国). These days the region still encompasses four different cities (Otawara, Nasushiobara, Nasukarasuyama, Nakagawa) plus the town of Nasu, divided into two geographic areas: the Nasu Highlands in the north-west, and wide prairies fed by mountain streams in the south-east. Thanks to Nasu's volcanoes, plus Takaharayama (or Mt. Takahara) and the Nasu Five Peaks, the area is also famous as a hotspot for onsen (温泉, hot springs). But Nasu's high elevation means that it stays cool throughout the warmer months, which is part of why it's such a popular summer retreat. So let's look at a few of Nasu's summer attractions.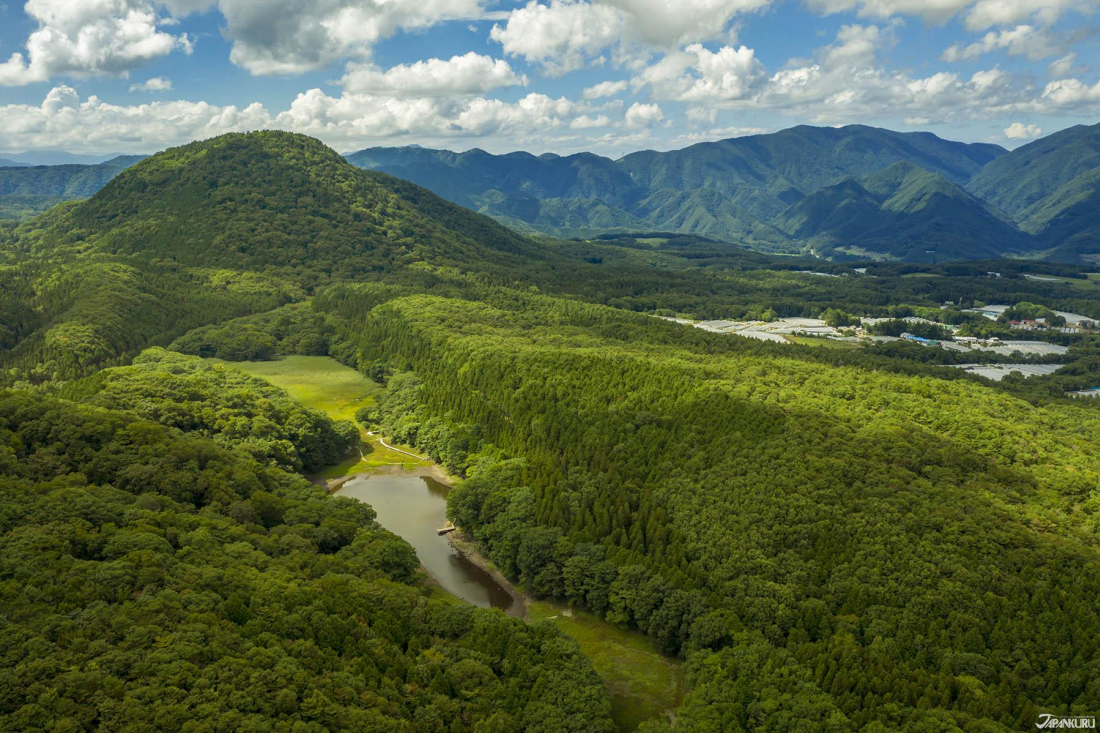 Spot #1 ・ Nasushiobara ・ Get the Great Outdoors All to Yourself at Onuma Park
After the wooden footpath at Onuma Park leads you through a quiet forest like a scene from a Studio Ghibli movie, the trees come to a sudden stop, and like walking through a magic portal, the sky opens up over the unique Onuma marshlands. Despite the dazzling rays of the summer sun above, a cool breeze wafts over this marshy grass, and it's hard to resist taking a few snapshots of this green panorama.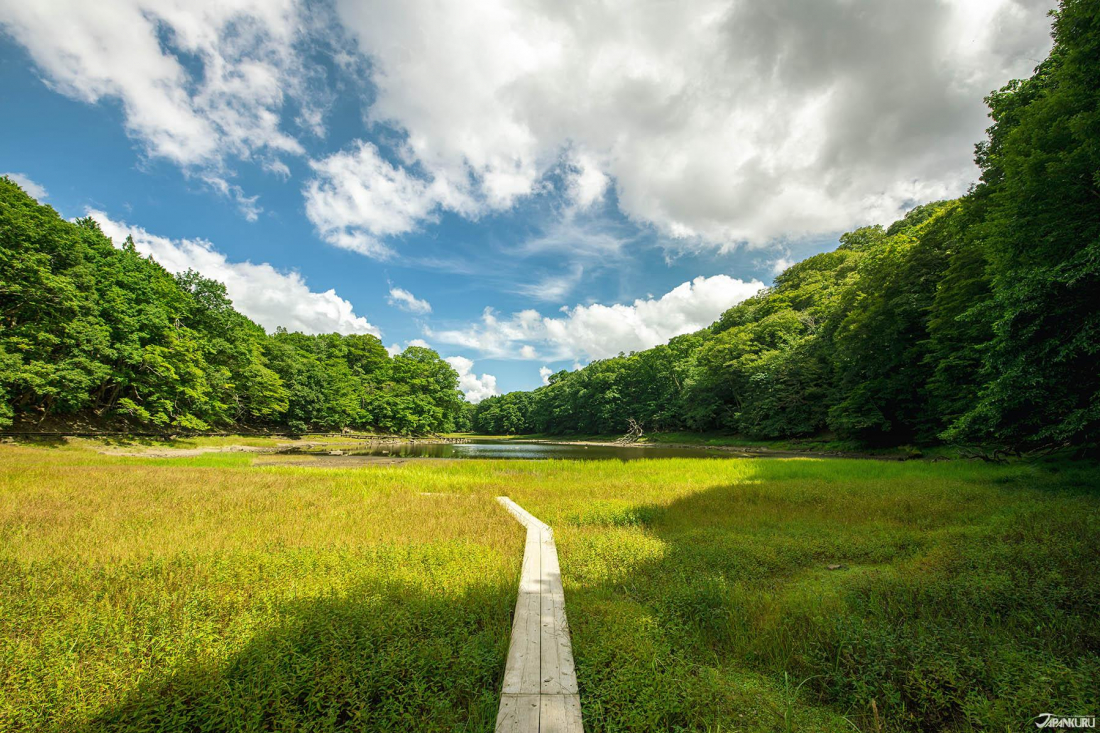 Onuma Park is fairly well known as a "koyo" (紅葉) spot, meaning the foliage is beautiful in the fall, but in summer it draws visitors thanks to the cool temperatures and some unique local wildlife. Forest green tree frogs hop through the wet grass below, and dragonflies buzz past your ear, including the world's smallest species of dragonfly, the "scarlet dwarf."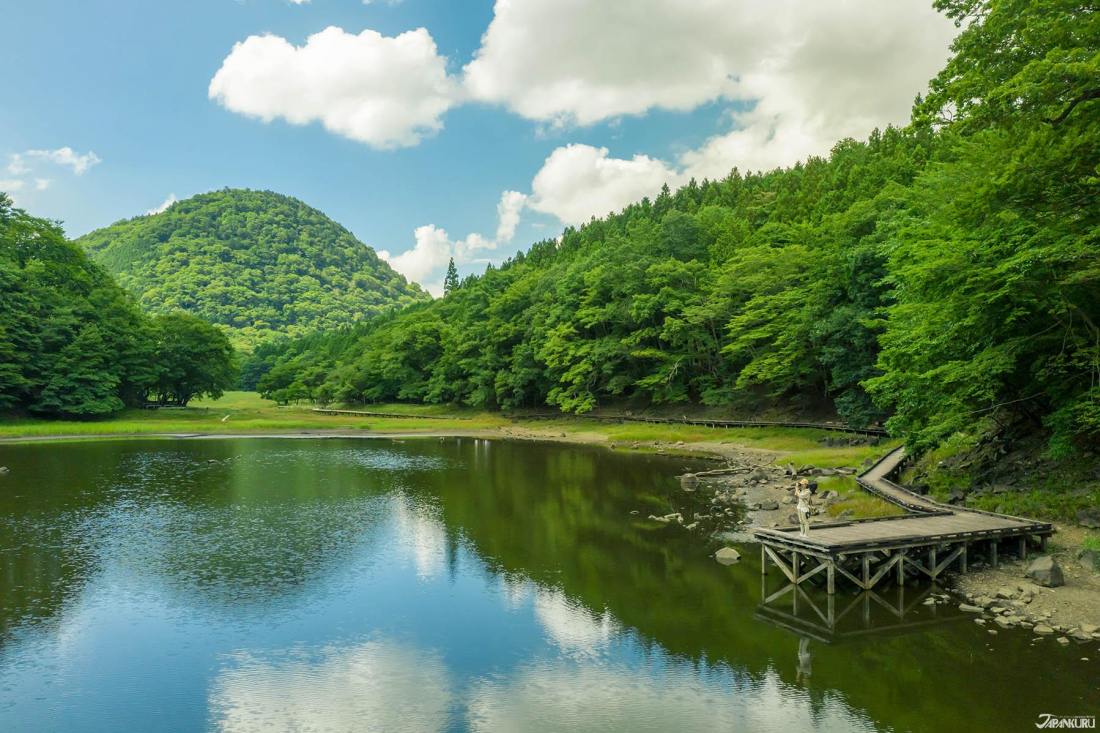 Onuma Park / Onuma-Enchi (大沼園地)
1333 Shiobara, Nasushiobara, Tochigi
Official Map (jp)
Spot #2 ・ Nasushiobara ・ Blue Waters Like Nowhere Else, in the Kinomata Valley
The waters of Kinomata River, one of the tributaries that leads into Tochigi's Naka River, are so clean and clear that the river shines a brilliant blue in the sunlight. It almost looks like a seam of vibrant turquoise running lazily through the surrounding valley walls.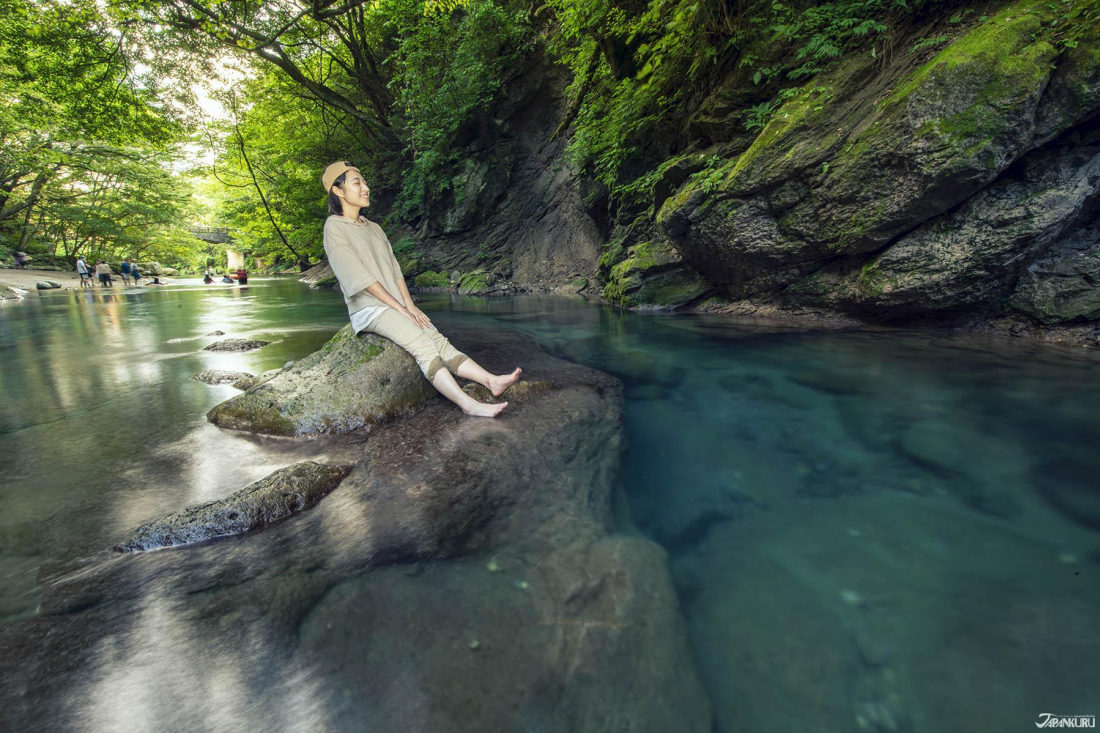 Children splash on the riverbank and swimmers head to the deeper waters, but many visitors also come to enjoy the foliage growing on either side of the water. In spring the Kinomata River is surrounded by new green growth, and in fall the leaves turn colorful shades of red and yellow. The area is also a hotspot for a particular type of willow tree, called obayanagi in Japanese (オオバヤナギ), or Salix urbaniana.
In recent years, this spot along the river has grown in popularity as a swimming hole thanks to online reviews and word of mouth, so why not join in on a hot summer's day and take a dip in the cool water?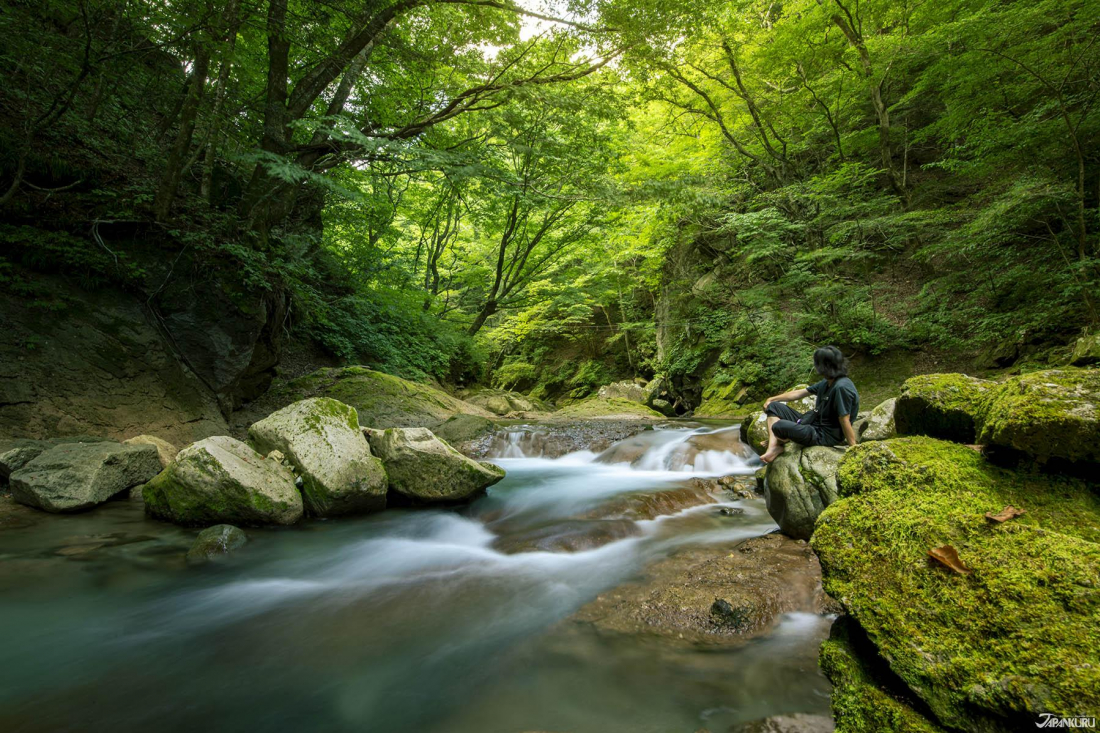 Kinomata River / Kinomata Valley (木の俣川/木の俣渓谷)
Momura, Nasushiobara, Tochigi
Spot #3 ・ Nasu ・ Legends of the Nine-Tailed Fox at the Sesshoseki
One of the characters found in Japan's traditional tales is the nine-tailed fox, called the "kyubi no kitsune" (九尾の狐) in Japanese, and in one of those stories the creature is turned into a bolder while in Nasu, as punishment for mischievous deeds. That bolder, the "Killing Stone" or Sessho-seki (殺生石), sits surrounded by a stony field known for its uniquely beautiful and desolate atmosphere, which almost looks like a scene from the underworld or Japan's version of hell.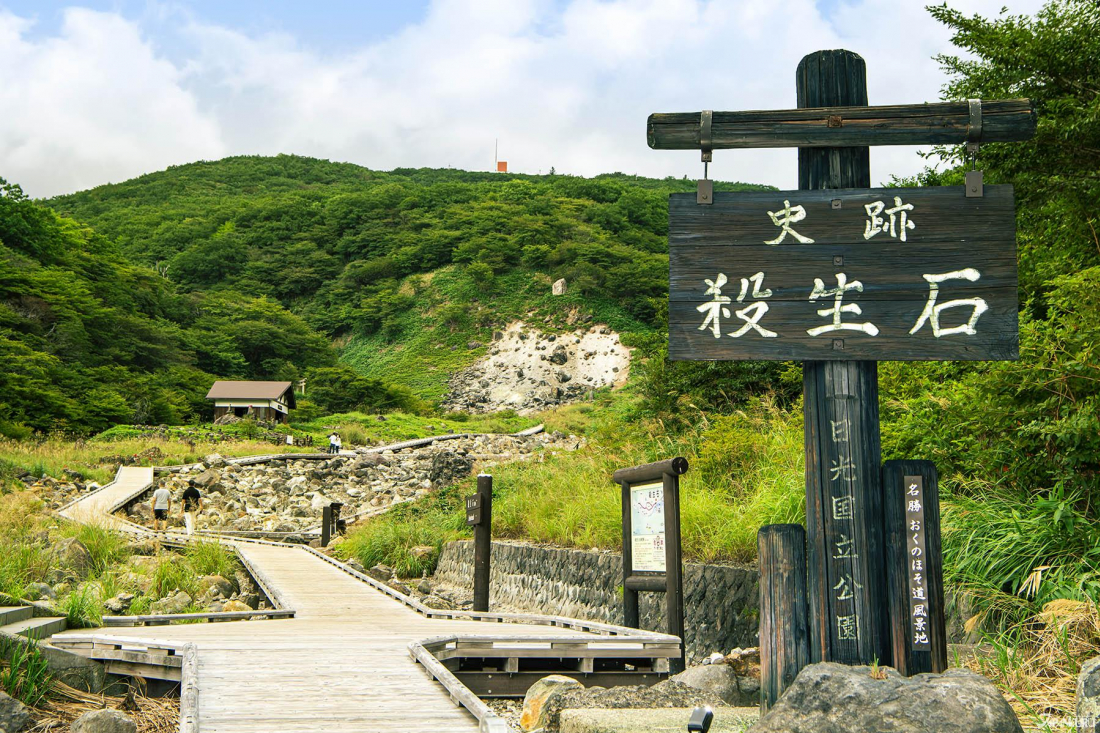 On one side of the raised walkway are piles of stones scattered across the ground, and on the other side are the "senbon jizo" (千本地蔵), a collection of small Buddhist jizo statues that are both cute… and a little scary.
This resting place for the nine-tailed fox isn't far from the hot springs of Nasu Yumoto Onsen, so it's a popular sightseeing spot for guests enjoying the nearby baths.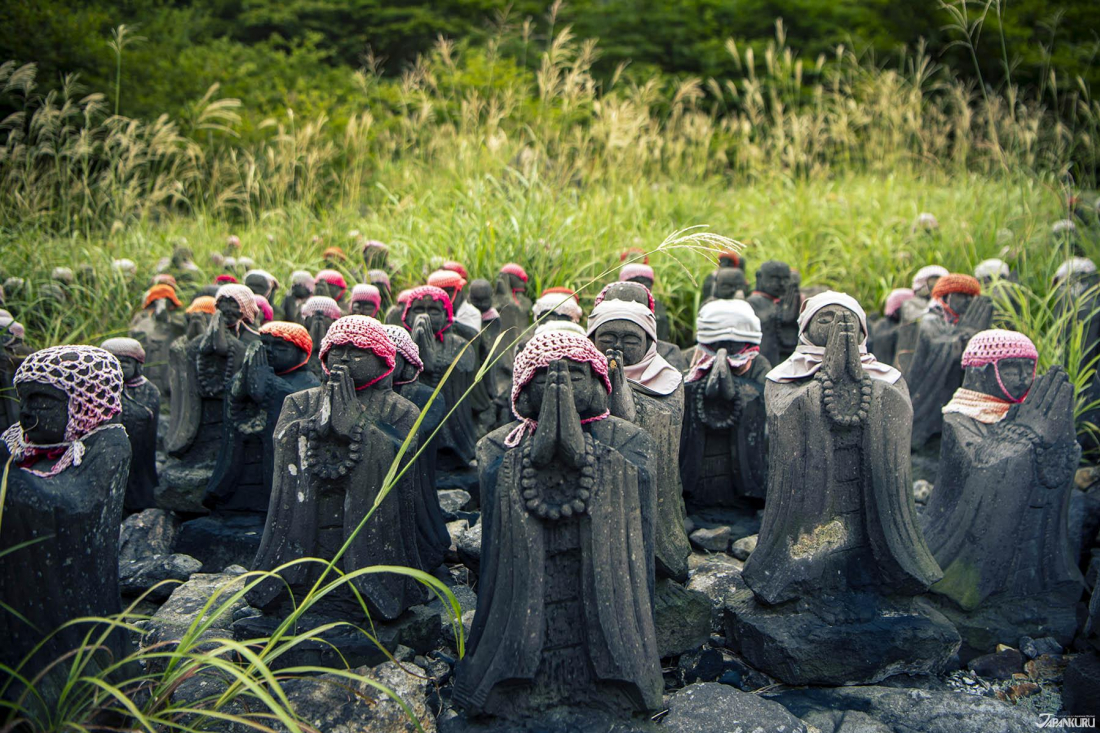 Recently, the "9B" or "Kyubi" project has created a unique way to learn more about the Killing Stone via the AR app COCOAR2. Scanning the QR codes posted around the area will get you videos on the site's history along with adorable illustrations of the nine-tailed fox to take AR pictures with, drawn by Akira Himekawa, whose past work includes Zelda!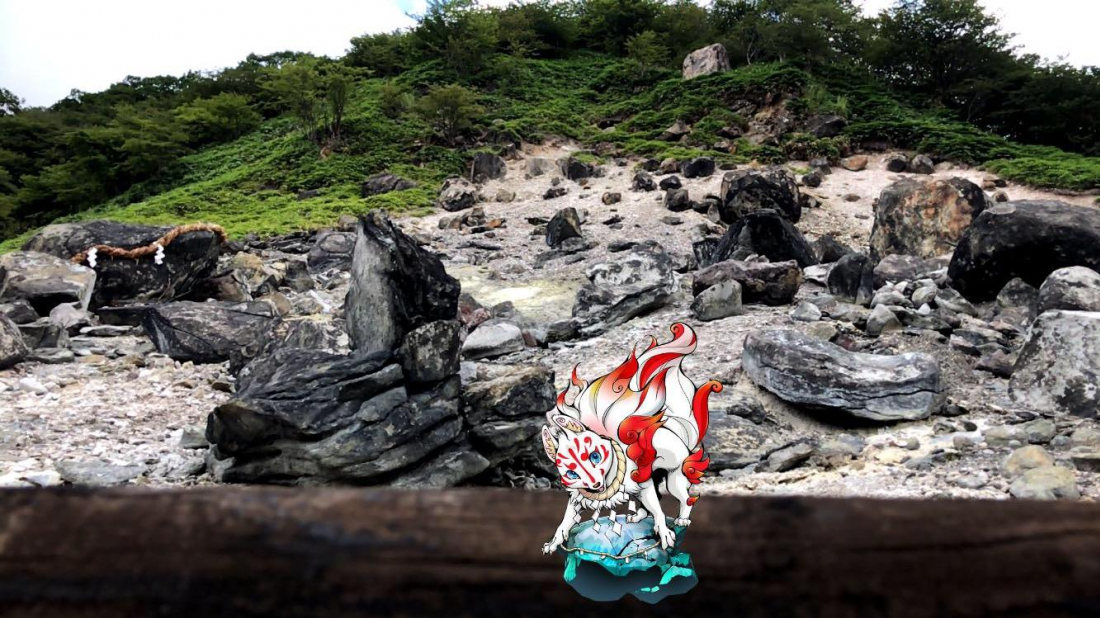 The Killing Stone / Sessho-seki (殺生石)
Yumoto, Nasu, Nasu, Tochigi
Spot #4 ・ Nakagawa ・ Create Your Own Unique Koisagoyaki Souvenir at Fujita Pottery
Koisagoyaki ceramics are known for their particularly elegant coloring, often found painted a warm, gold-tinged yellow or a peachy cinnabar red. At Fujita Pottery, founded 170 years ago, visitors can tour the artisan studios, or even try their hand at making their own Koisagoyaki ceramics. Whether it's painting an item, hand-sculpting the clay, or using a pottery wheel, even beginners can make something to be proud of with a little instruction from one of the expert artisans.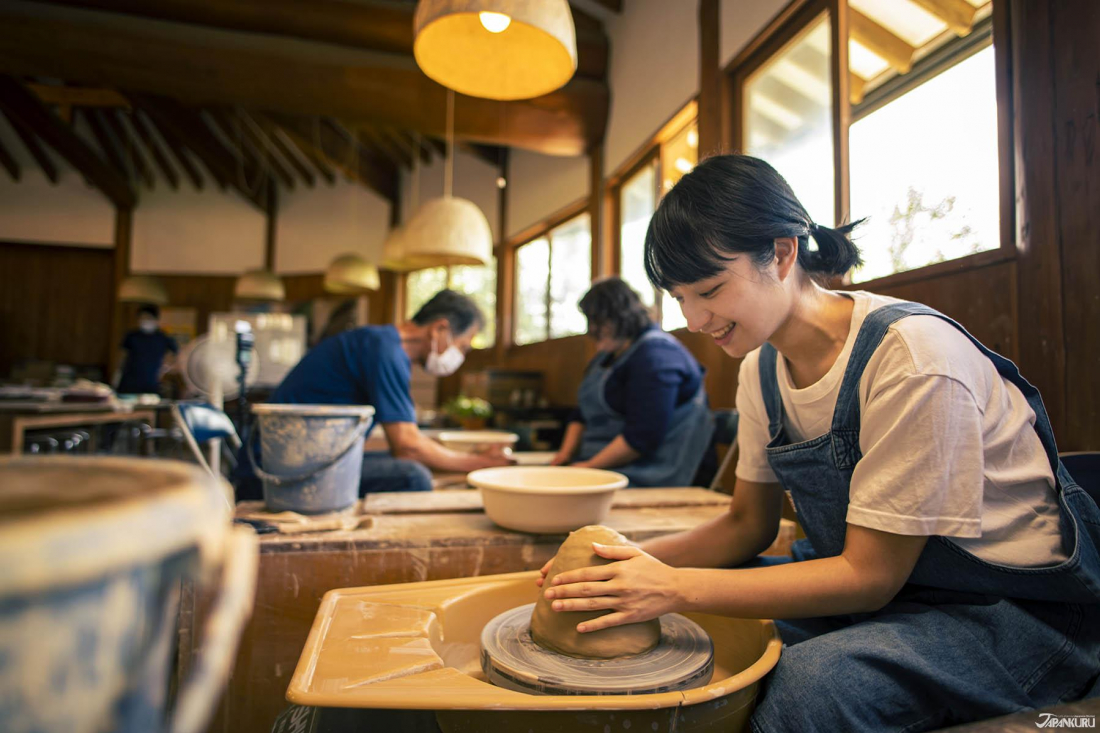 After spending time in the studio, visitors can head over to the shop to pick up some beautiful souvenirs for friends and family. There are plates and cups of all shapes and sizes, but the charming little shop also sells buttons and cute figurines, and fun things like weights to put on top of your cup noodles. It's almost like a mini ceramics museum!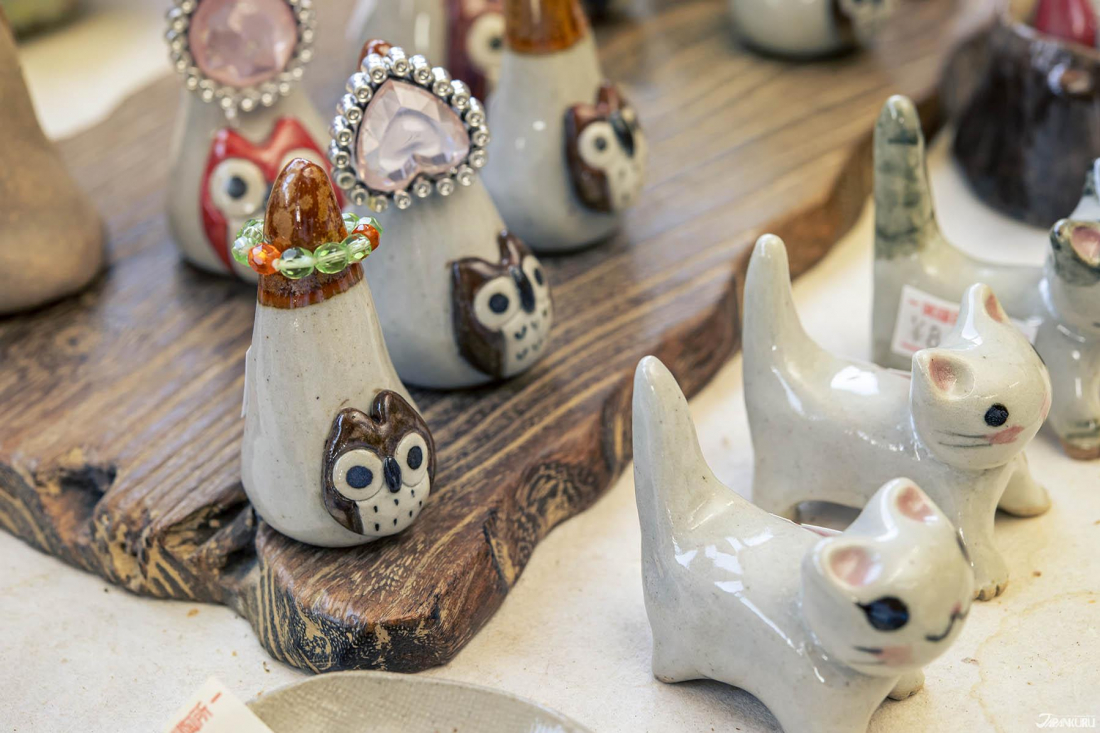 Fujita Pottery (藤田製陶所)
2710 Koisago, Nakagawa, Nasu District, Tochigi
Official Website (jp)
Spot #5 ・ Nakagawa ・ Face to Face with Ukiyo-e Masterpieces in the Kengo Kuma-Designed Bato Hiroshige Museum of Art
After admiring some artisan crafts, our next stop is an art museum! This museum is just one example of the many structures around Tochigi Prefecture designed by famed Japanese architect Kengo Kuma, and even from the outside the building is a calming vision, evoking the traditional Utagawa Hiroshige ukiyo-e paintings inside. The low, spaciously-built museum with its gabled roof blends into the natural scenery of surrounding Nakagawa.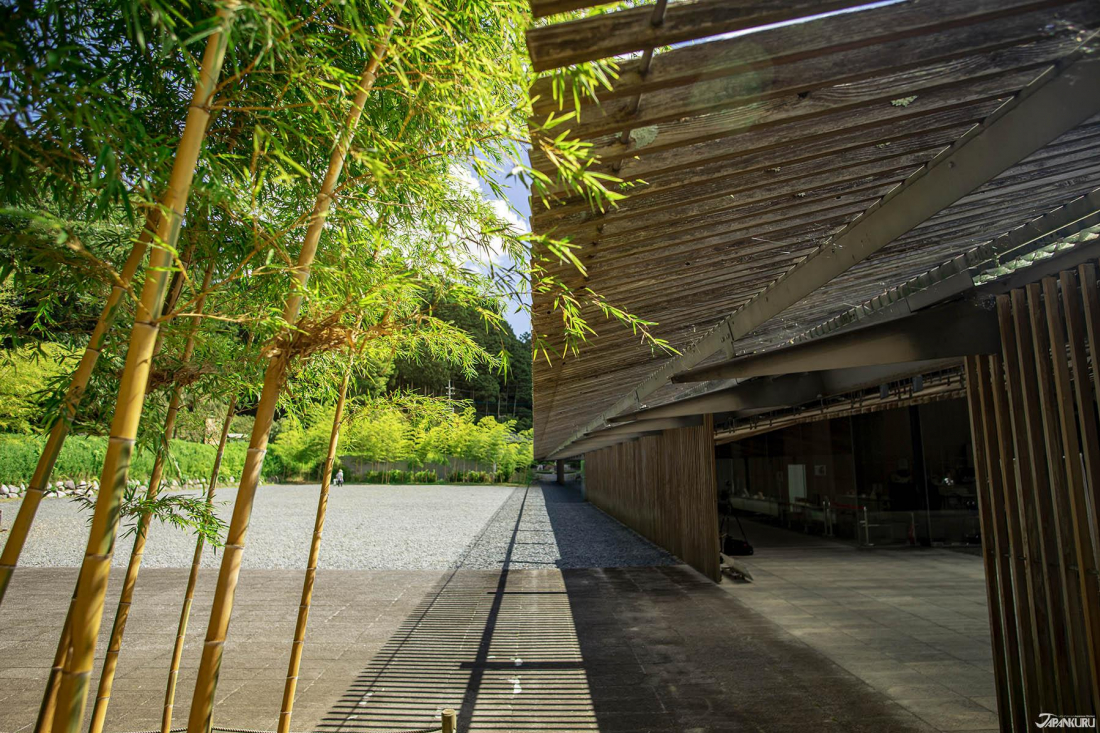 The museum's interiors were also constructed using local materials, like walls of washi paper made in nearby Karasuyama, and stone floors made with Ashino rock. After taking in the renowned works of Utagawa Hiroshige, and admiring the beauty of the building itself, we recommend you explore the rest of the neighborhood too, which has a bit of a retro feel.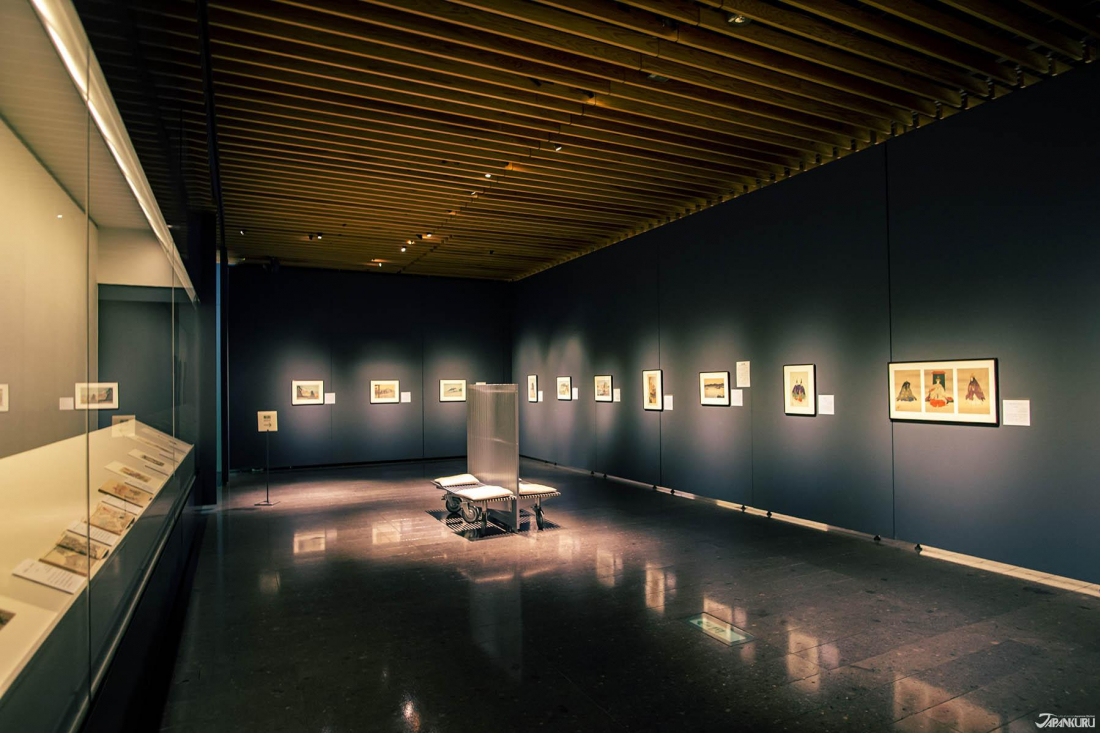 Nakagawa-machi Bato Hiroshige Museum of Art (馬頭広重美術館)
116-9 Bato, Nakagawa, Nasu District, Tochigi
Hours: 9:30 – 17:00
Official Website (en)
Spot #6 ・ Nasu Karasuyama ・ See Cave-Aged Sake in Wartime Tunnels at Shimazaki Brewery
Towards the end of the Second World War, 400 people spent a year and a half carving these tunnels out of the mountain and setting up a tank manufacturing plant inside. These days, the space is used as a sort of "sake storehouse cave," where Shimazaki Brewery ages their sake. Since the cave stays at an average of 10°C (50°F) all year round, it's a perfect place to let the alcohol mature.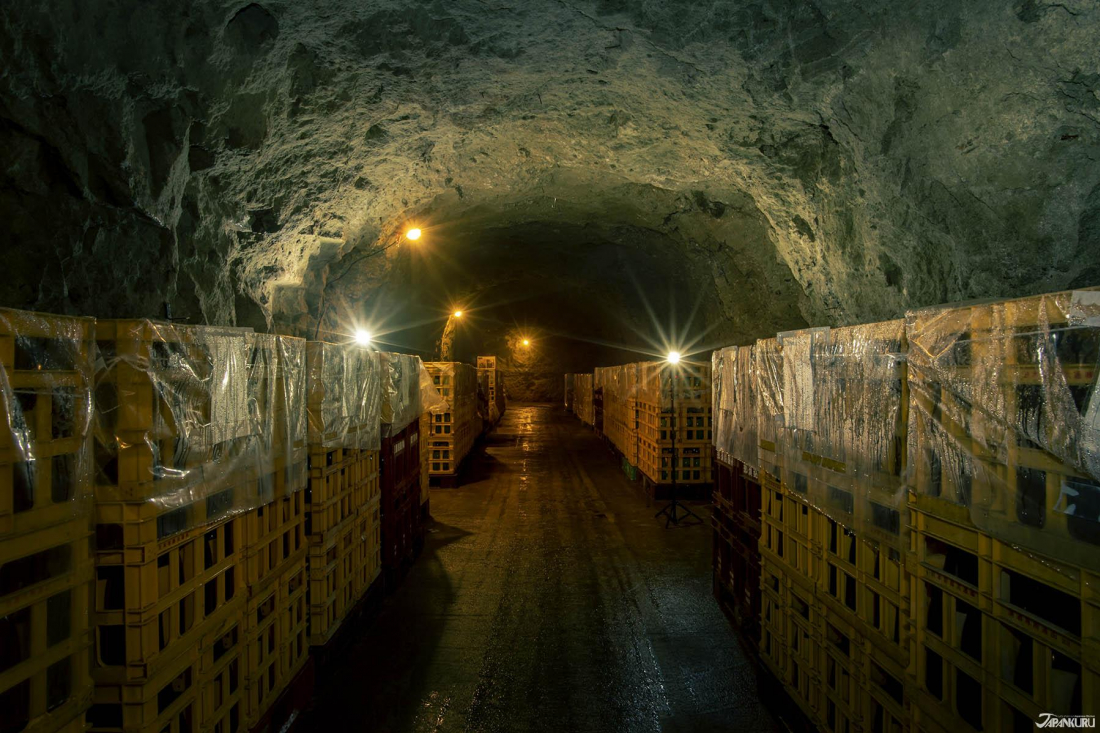 The cave is made of three main tunnels, each about 3.5m (11.5ft) wide and tall, and 100m (328ft) long, which are connected by five 60m (197ft) cross-tunnels, meaning about 600m (1969ft) of tunnel altogether. Sake is most commonly drunk fresh, within a year of brewing, and you might hear that it's difficult to age, but in this ideal environment, the sake is aged into a product both smooth and aromatic.
If you're looking for a gift to give a sake-lover you know, the brewery offers some unique products. Their New Year's Bottles are aged until the end of December, and arrive just in time to celebrate new year. For their Owner's Bottles, though, you buy a bottle and contract lasting between 5 and 20 years! The sake is then left to age in the cave for however many years before being delivered, perhaps to celebrate an important anniversary!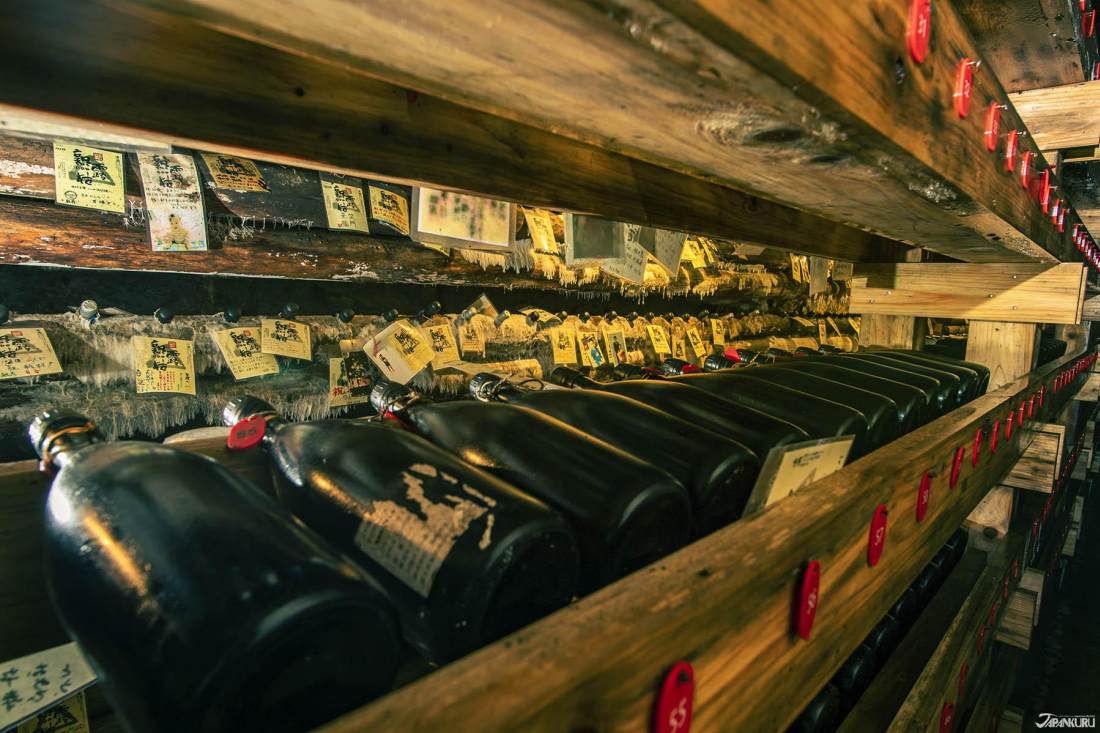 Shimazaki Brewery's Sake Storehouse Cave (島崎酒造 どうくつ酒蔵)
1-11-18 Central, Nasukarasuyama, Tochigi
Official Website (en)
Spot #7 ・ Nasu Karasuyama ・Trains, Serpents, and Famous Cherry Blossoms at Ryumon Falls
These broad falls stretch 65m (213ft) across, and pour 20m (66ft) down the cliffside as part of the Egawa River, before the water becomes a part of Tochigi's larger Naka River. The name, which translates to "Dragon's Gate Falls" in Japanese, comes from a legend telling of a giant serpent who made its home at the waterfall. While you're unlikely to see any dragons, you can spend some time relaxing on the viewing platforms nearby, or even climbing down onto the pebbly river islands and getting close to the crashing water.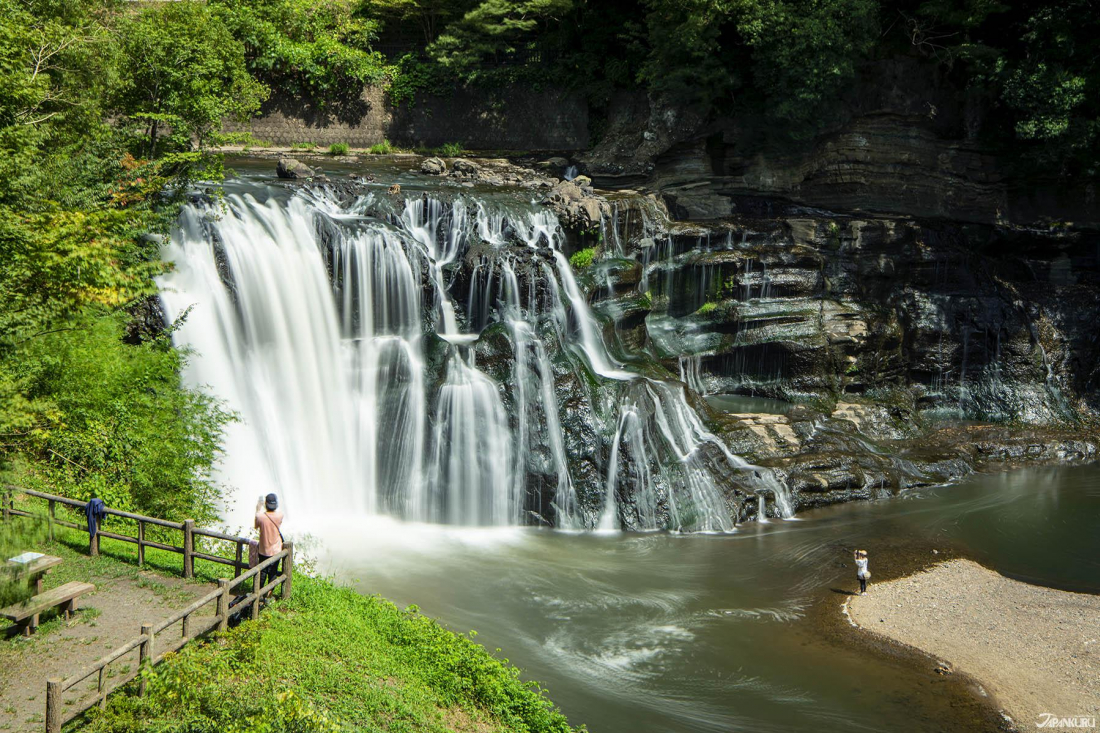 The cherry blossom trees around the area make it a popular spot during the springtime, but a local train runs behind the waterfall throughout the year, so it's a must-see spot for any railroad fanatics! At the top of the path leading to the falls is the Ryumon Folk Art Center, which not only has a corner dedicated to local Karasuyama legends, but also an observation deck.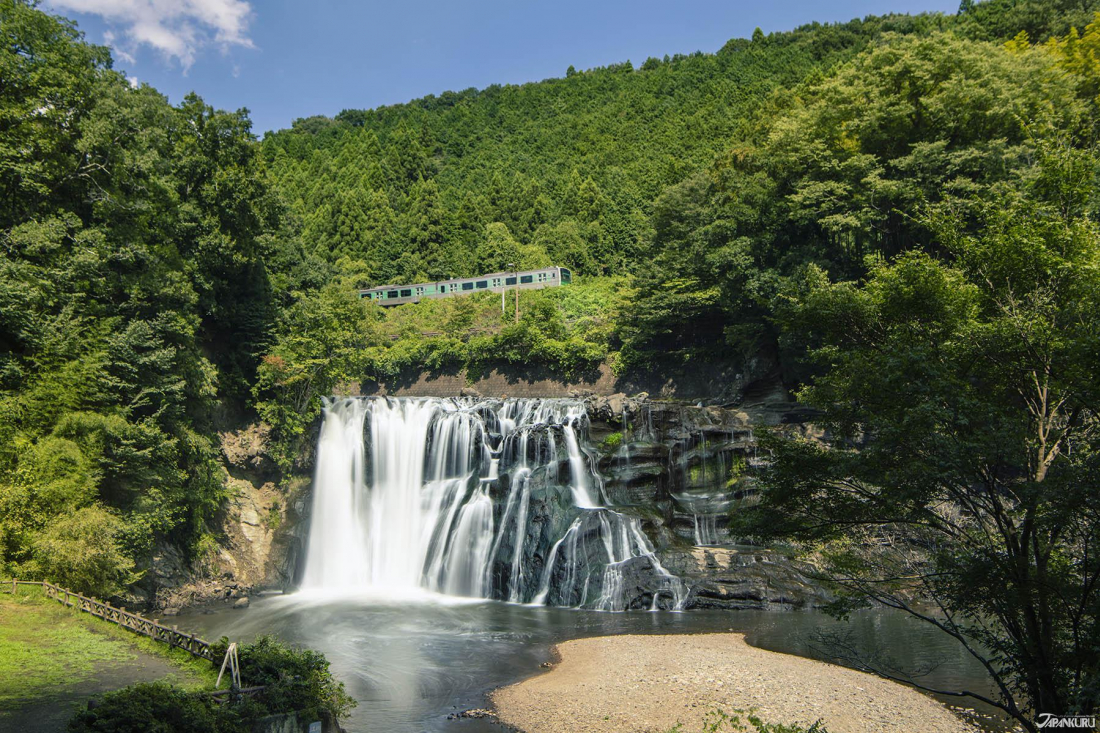 Ryumon Falls (龍門の滝)
414 Taki, Nasukarasuyama, Tochigi
Heading Home ・ Mashiko ・ A Sunny Side Stop on the Way Home, at Michi-no-Eki Mashiko
Finishing off a Tochigi road trip? On your way out of Tochigi, don't forget to stop at Michi-no-Eki Mashiko, like a rest stop but better! The building is backed up against green grassy lawn and golden fields beyond, a perfect place to take a break and enjoy the blue sky. Inside you'll find local produce and handmade goods, souvenirs and unusual snacks. Grab a treat and spend some time sitting in the sun!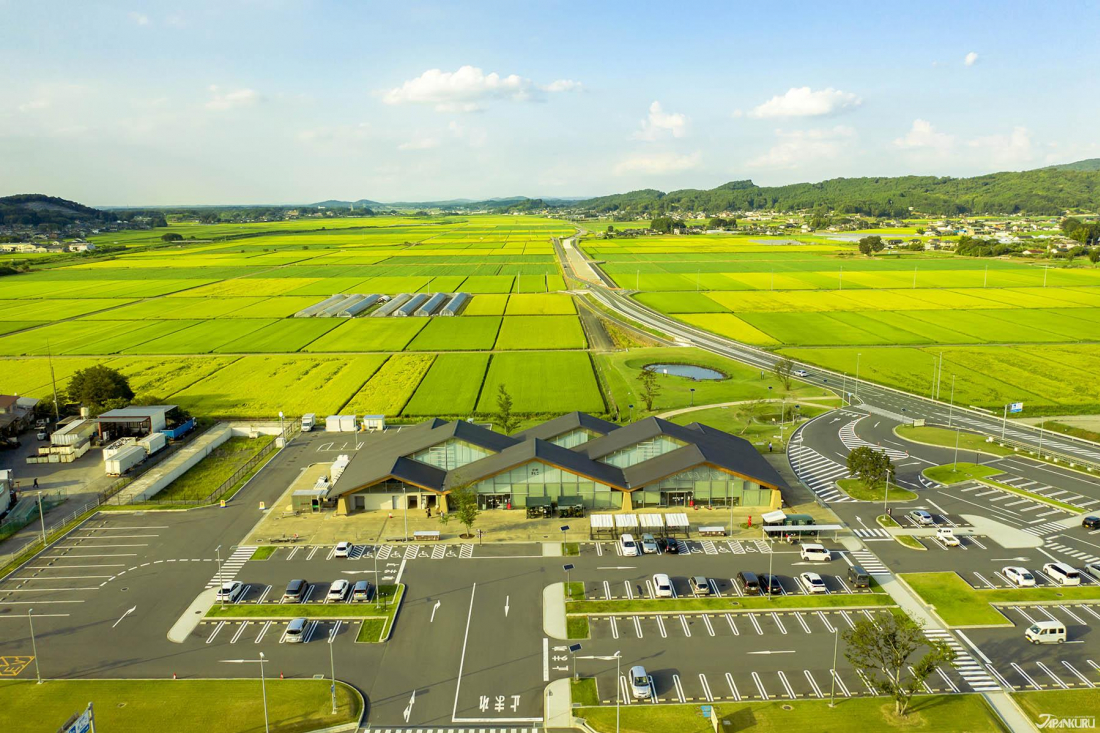 Michi-no-Eki Mashiko (道の駅ましこ)
2271 Nagatsutsumi Mashiko, Tochigi
Official Website (jp)
See You Again Soon, Tochigi!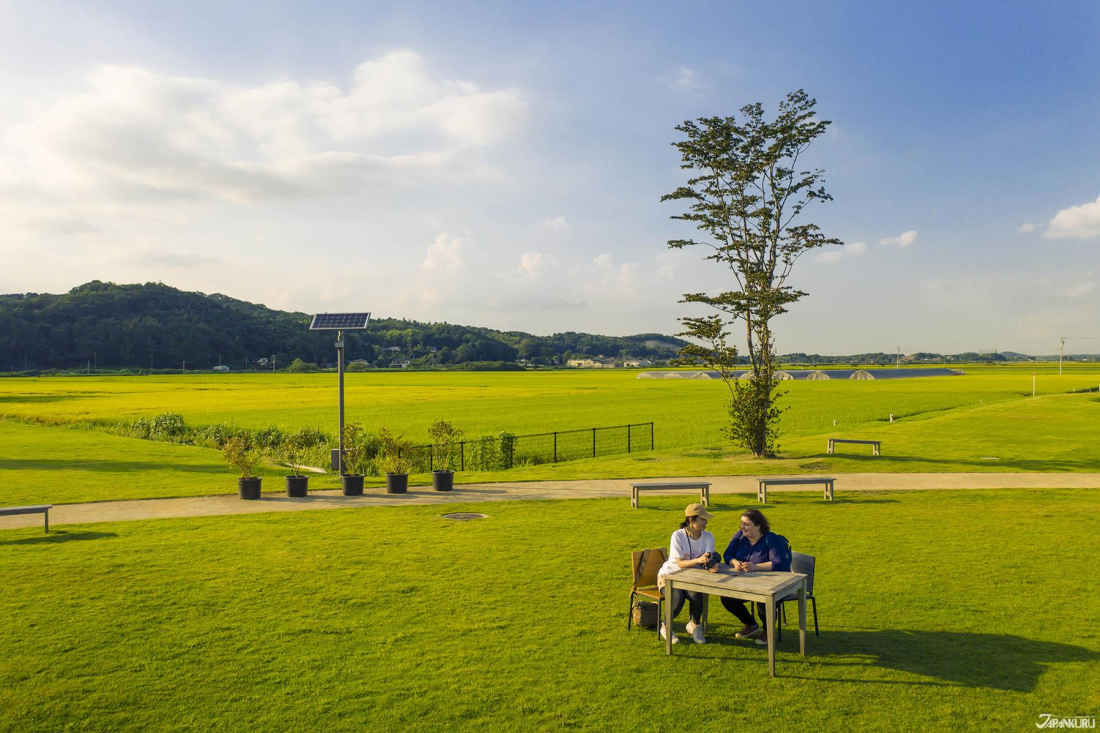 So, what do you think? The Japankuru team has covered some of Tochigi's most famous sightseeing destinations in the past, but this time we decided to look more deeply at the broader Nasu area, and found some great summer excursions. Next time, we'll be looking at some of the best spots for enjoying fall weather and the changing leaves in Tochigi, but until then, take a look at some articles from the archive!
▶︎ General Tochigi Recommendations
▶︎ Points of Interest in Southern Tochigi Part 1
▶︎ Points of Interest in Southern Tochigi Part 2
▶︎ 3 Things to Do in Utsunomiya
▶︎ A Day Trip to Mashiko
▶︎ Resorts & Seasonal Delights in Nasu
For more info and updates from Japan, check Japankuru for new articles, and don't forget to follow us on twitter, instagram, and facebook!
Source: JAPANKURU