Tokyo Summer Flowers: Roses at Tokyo Tower
These pink roses in Shiba Park are the perfect compliment to Tokyo Tower, and the peaceful grounds of Zojoji Temple!
Tokyo Tower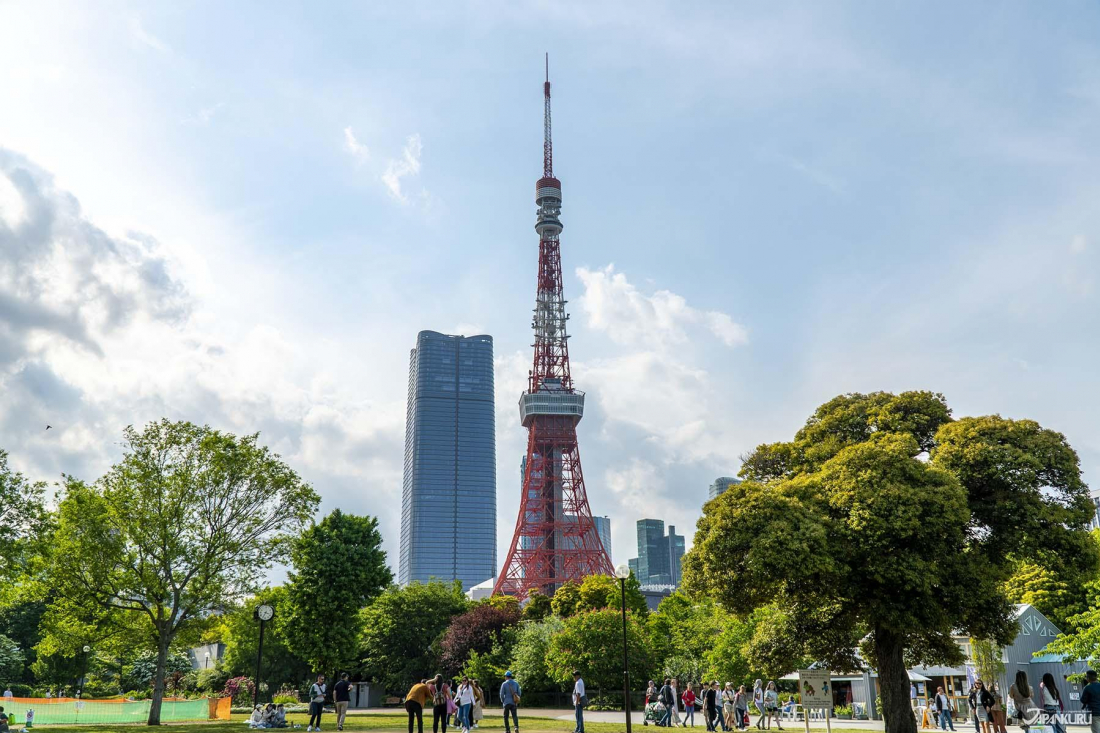 Like the Eiffel Tower's little cousin, painted a bright fire-engine red, Tokyo Tower is a symbol of Japan. (Sorry Tokyo Skytree!) Built in 1958 as a radio tower for the city's burgeoning TV broadcasts, Tokyo Tower is now such a Tokyo icon that it literally has its own emoji, and it draws crowds of expectant sightseers throughout the year. Whether walking through the surrounding Shiba Park, or stopping in at Zojoji Temple, the tall tower pokes high into the sky overhead.
Shiba Park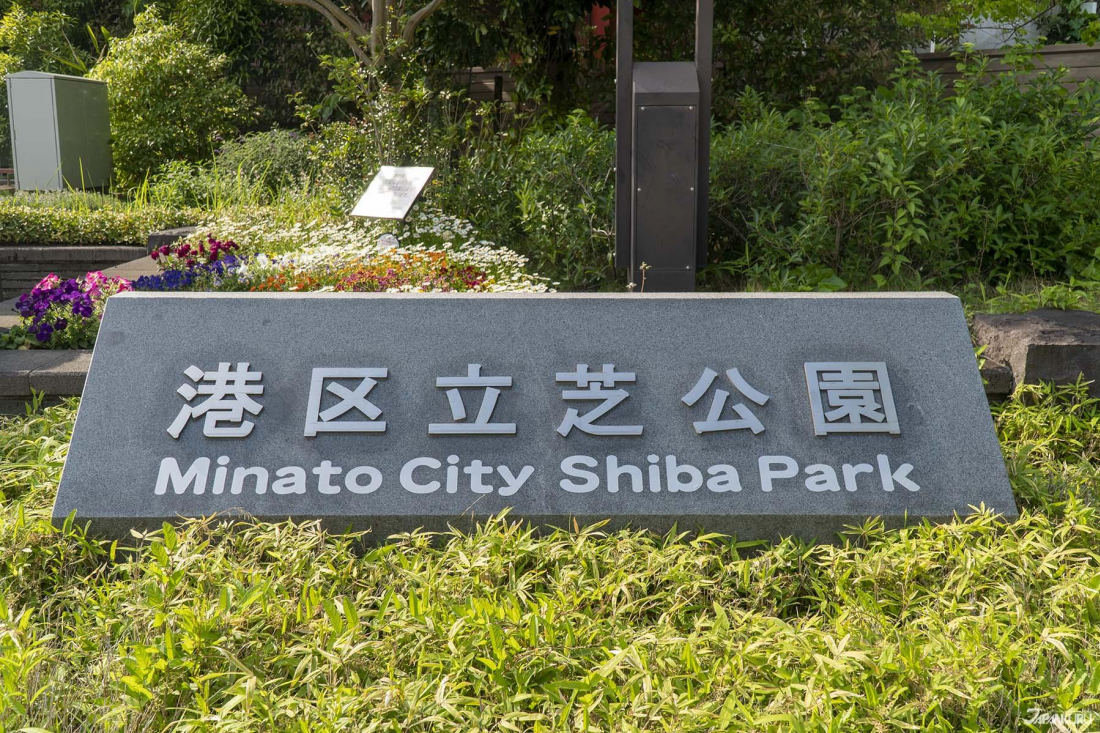 Want to see the famous Tokyo Tower from up close? You can of course climb up to the top (some people even take the stairs), but to see the tower from its best angle, you'll want to spend some time in Shiba Park! Although these days Shiba Park is best known for being the public park at the foot of Tokyo Tower, it actually predates the tower by almost a century, and some even compare its history to that of Ueno Park. But there's no denying that it's one of the best places in Tokyo to snap some great shots of Tokyo Tower, and at the end of spring and early summer, that means wreathing the tower in a ring of roses!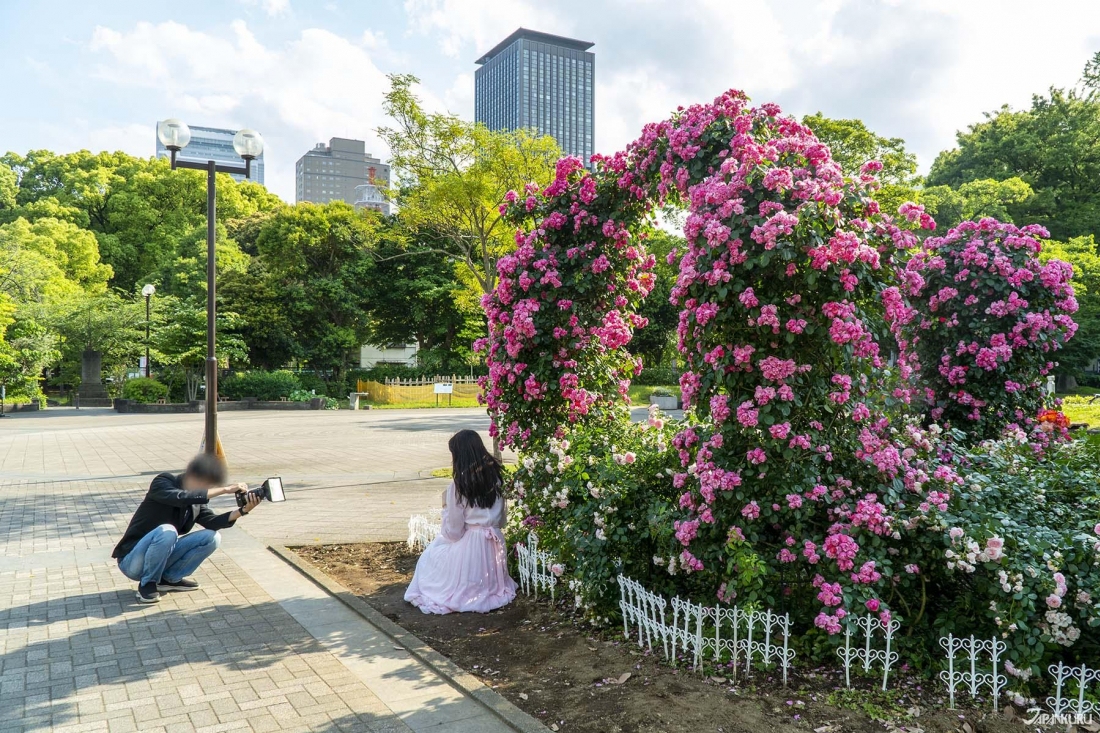 Located on the edge of the park just a little way from the sidewalk, not far from Shiba Toshogu Shrine, Shiba Park's famous pink roses have become a must-see attraction in recent years thanks to their super insta-bae arched shape. While the roses are in bloom, crowds gather to take pictures from dawn to dusk.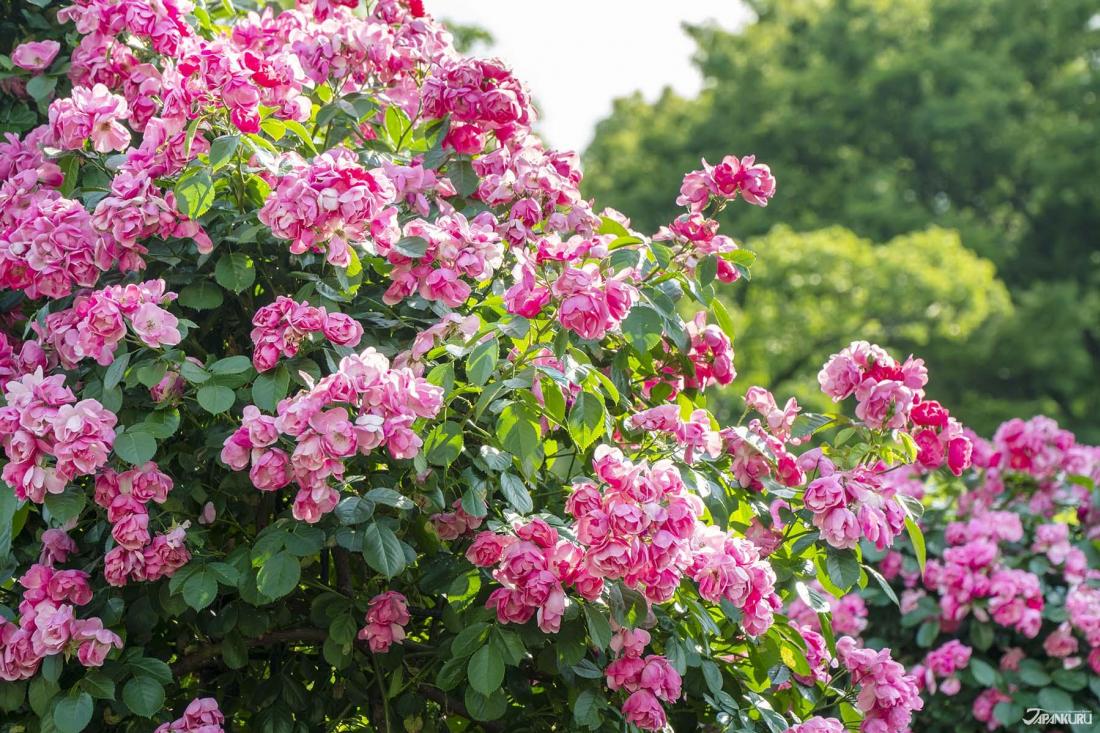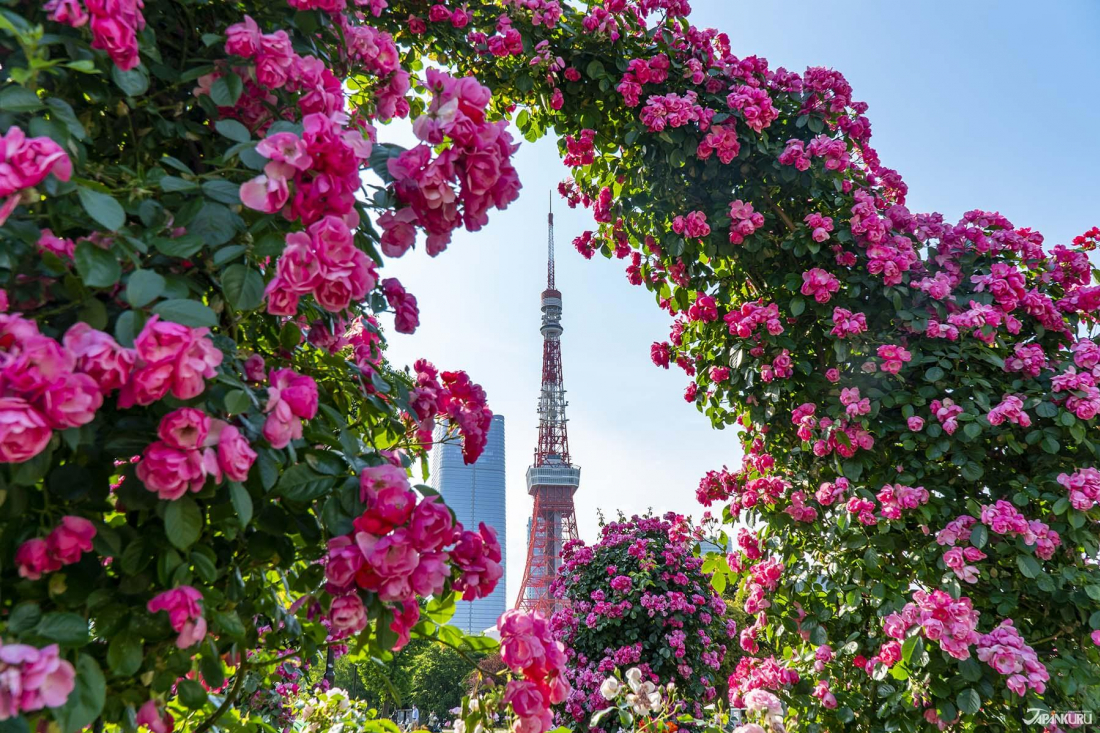 But it's easy to see why it's such a popular spot! Tokyo Tower fits perfectly into the graceful arches of brilliant pink roses, creating this beautiful view for just a few weeks every year.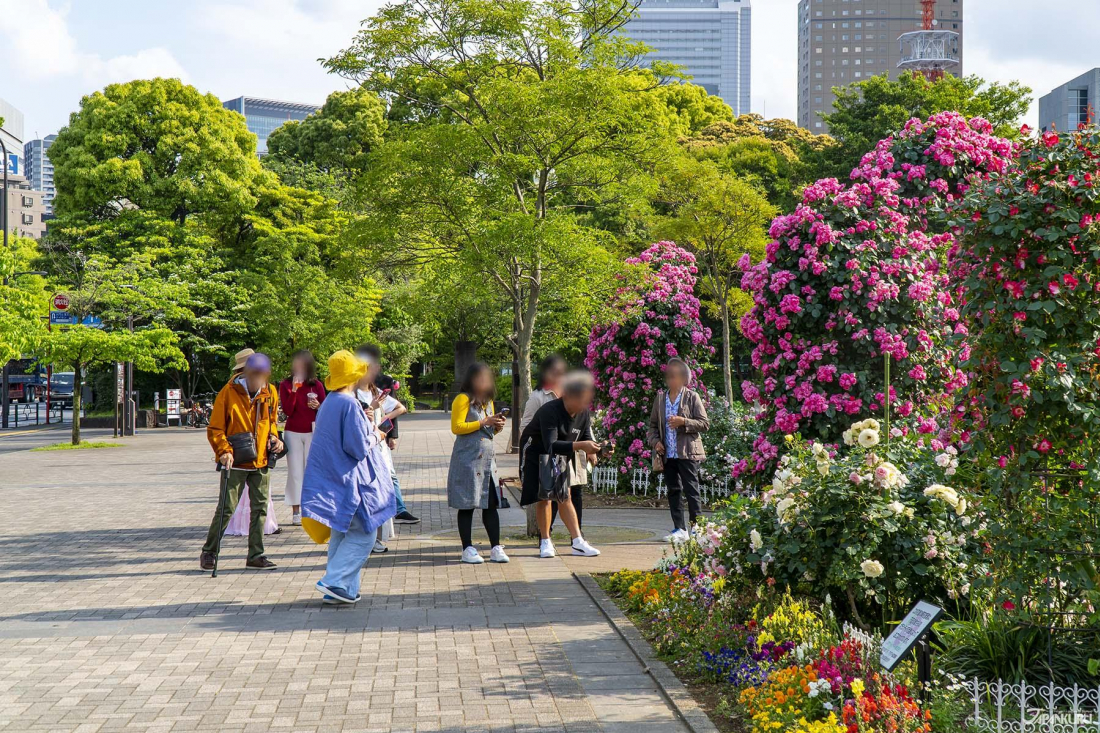 Japan's Love of Flowers Lasts All Year Round
While cherry blossoms are a symbol of Japan that might even outcompete Tokyo Tower, that short-lived springtime flower isn't the only natural wonder appreciated in the land of the rising sun. Throughout the seasons, countless flowers get their time to shine, throughout the spring and even in the summer. Shiba Park's pink roses are one of many natural treasures waiting to be discovered.
Shiba Park (芝公園)
Hours: open 24/7
Official Website (jp)
Zojoji Temple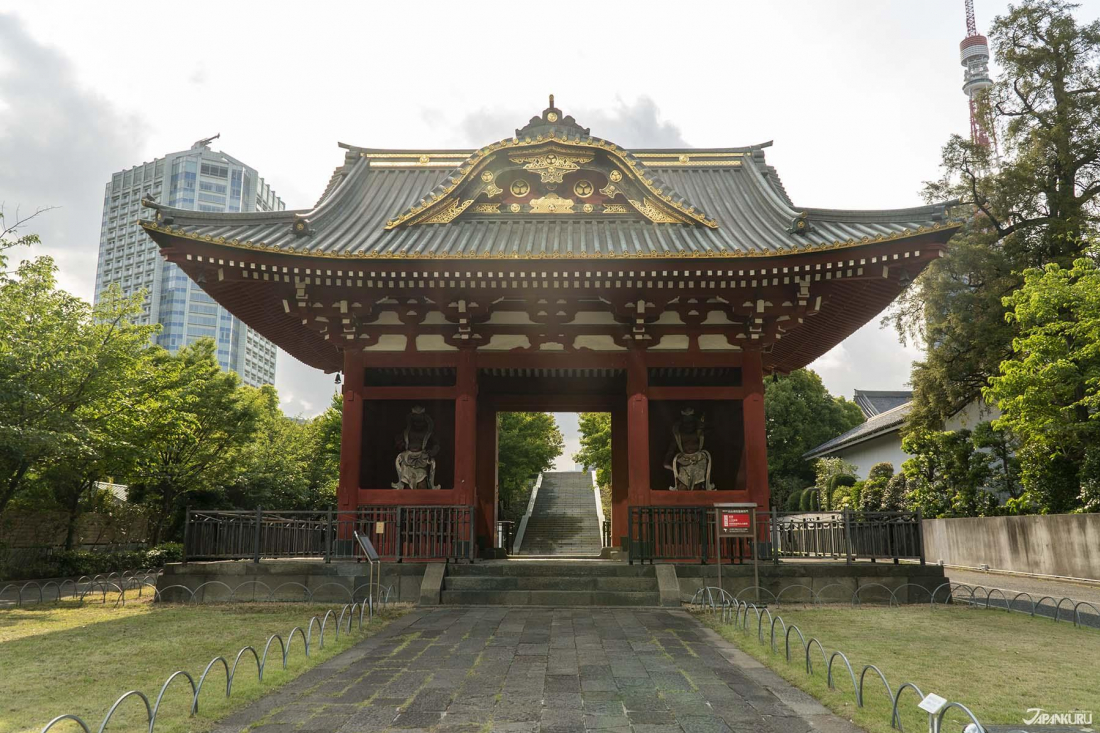 Haven't had enough of the Tokyo Tower area yet? Outdating Tokyo Tower and Shiba Park by centuries, the 600-year-old Zojoji Temple still stands proud even in the shadow of Tokyo Tower.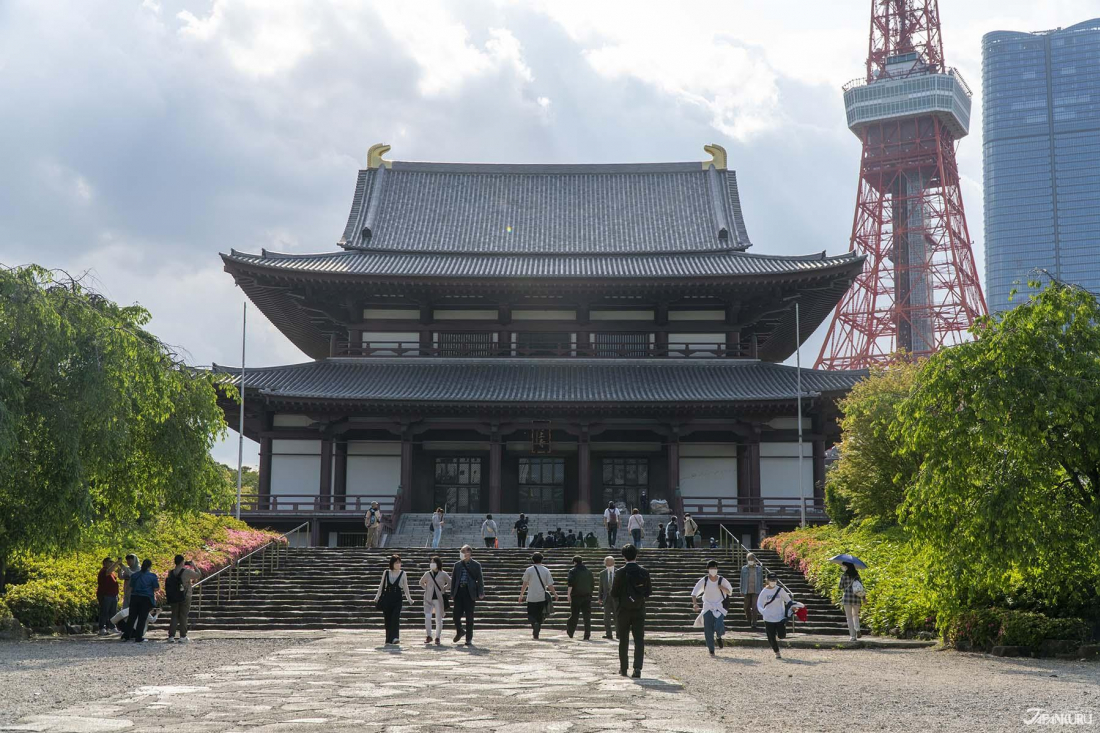 Perhaps it's the juxtaposition of historic temple and modern radio tower that makes this scene so appealing now!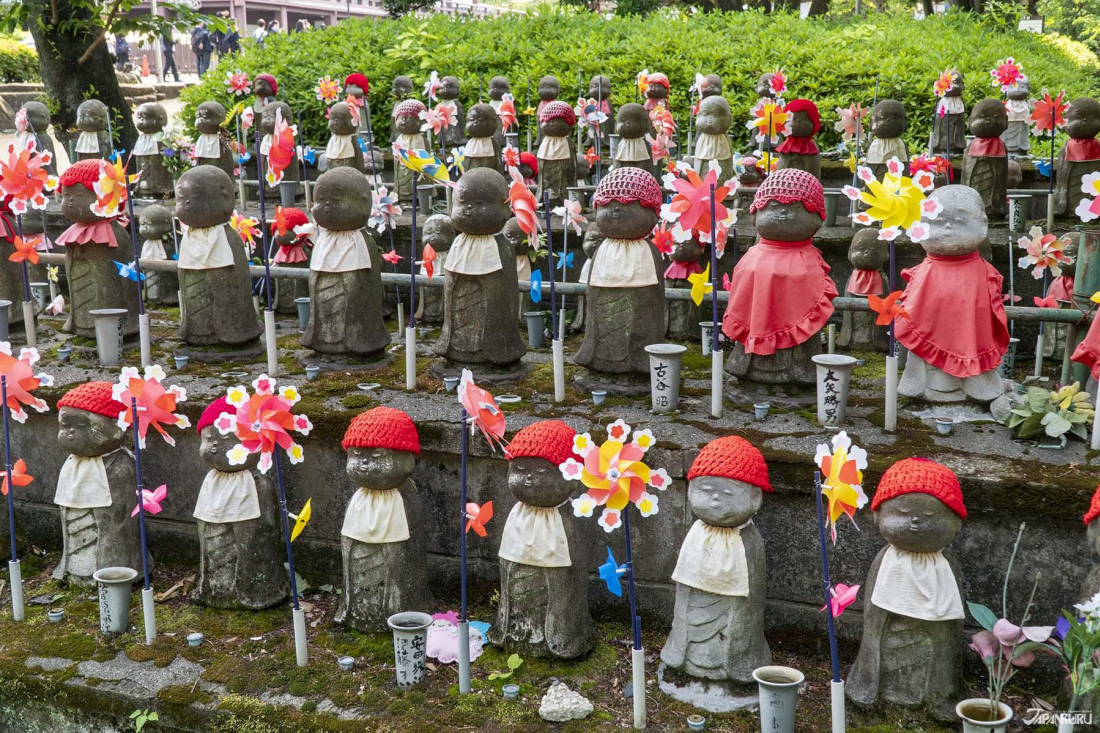 The Temple's Many Statues
While you're at Zojoji, don't miss the crowd of countless jizos – little Buddhist statues. These particular figures might be dressed in jaunty red caps and carry colorful pinwheels, but this cheerful look actually has a particularly sad backstory. Legend says that the first red caps were placed on the jizo's heads by a young couple in mourning, who brought the hats and pinwheels after their baby arrived stillborn. It's said that the spirit of that long-gone baby still comes and turns the pinwheels from time to time.
Zojoji Temple (増上寺)
Hours: 9:00 – 17:00
Official Website (jp)
A Tokyo Icon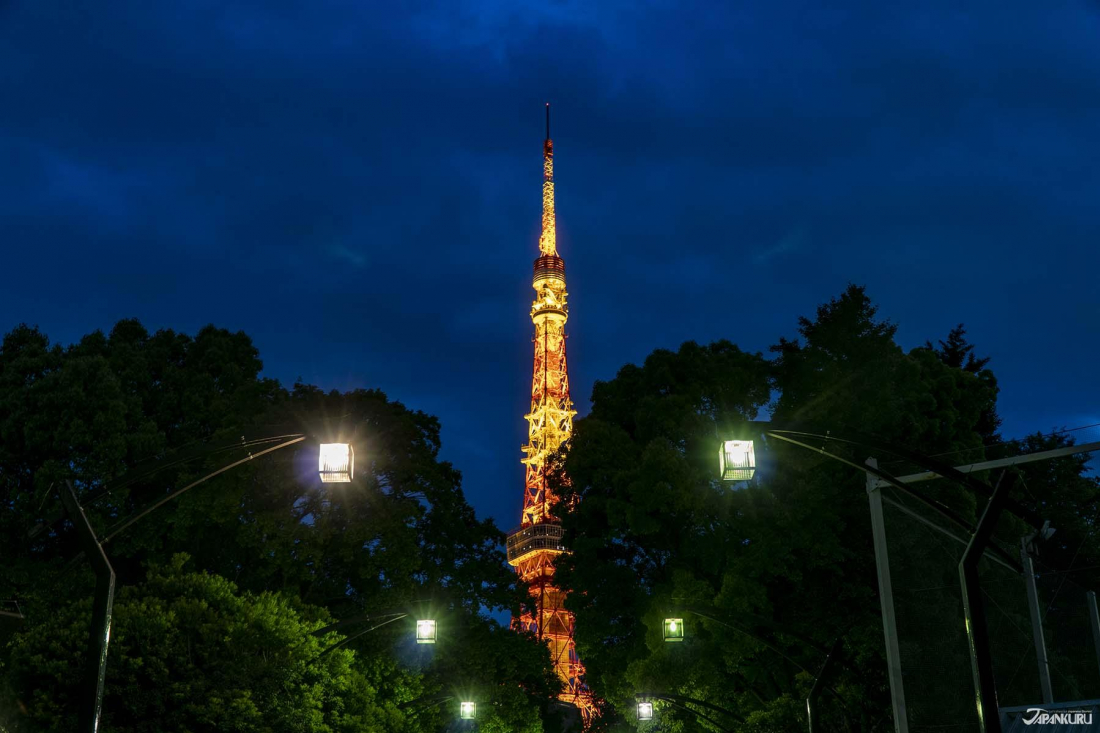 Since Tokyo Skytree opened to the public across the river from Asakusa, back in 2013, Tokyo Tower has gained some serious competition. It's no longer the only tower shining in the Tokyo skyline. But the bright orange glow that shines from the tower every evening just gleams with Tokyo romance, and its nostalgic shape is imprinted in the hearts of all who see it.
Any tall building can provide you with some great views of Tokyo when it sparkles after dark, but we recommend you catch a view of Tokyo Tower in all its orange glory. The sight is unforgettable.
For more info and updates from Japan, check Japankuru for new articles, and don't forget to follow us on Twitter, Instagram, and Facebook!