Tokyo to Hokkaido by Ferry: Getting to the Port & Boarding the Sunflower
All aboard the Ferry Sunflower! Find out how to get from Tokyo to Oarai Port, and onto the ship!
Relaxing All the Way from Tokyo to Hokkaido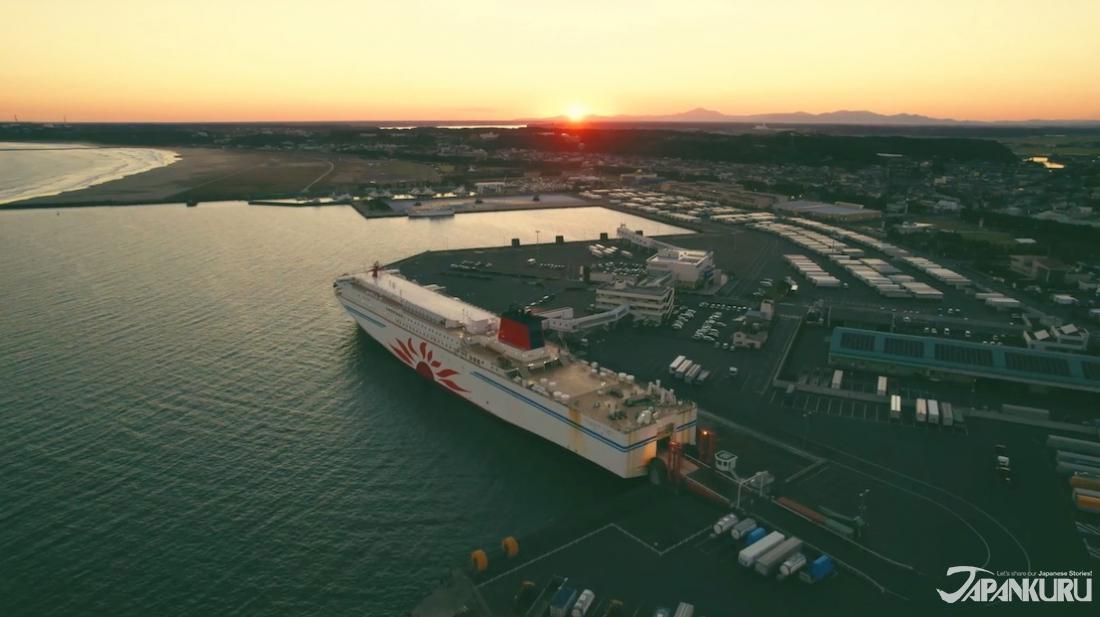 Hokkaido is a land of snowy winters and gentle, sunny summers, with snow festivals and fields of lavender waving in the wind… But it's a little bit far from Tokyo, where most sightseers arrive in Japan and spend much of their time. To get from Tokyo to Hokkaido, the default transportation method is to fly, but what if we told you there was a better way? Instead of airport stress, plenty of travelers would prefer to start their next visit to Hokkaido with all the relaxation of an ocean cruise, and thankfully there's a ferry made for the job. The Sunflower ferries people (and cars and pets) from the Tokyo area to a port near Sapporo and back twice almost every day, and this spring, we decided to hop on board! After making reservations from the system on the Sunflower homepage (see our step-by-step reservation guide), and packing for a trip to the chilly northern region of Hokkaido, all that was left was to make our way from Tokyo Station to Oarai Port to board the Sunflower. Follow us as we show you the easiest way to get to the ferry from Tokyo!
Tokyo~Hokkaido Ferry Sunflower (フェリーさんふらわあ)
Official Website (en)
How to Get from Tokyo to the Ferry Sunflower
Step 1: Tokyo Station to Mito Station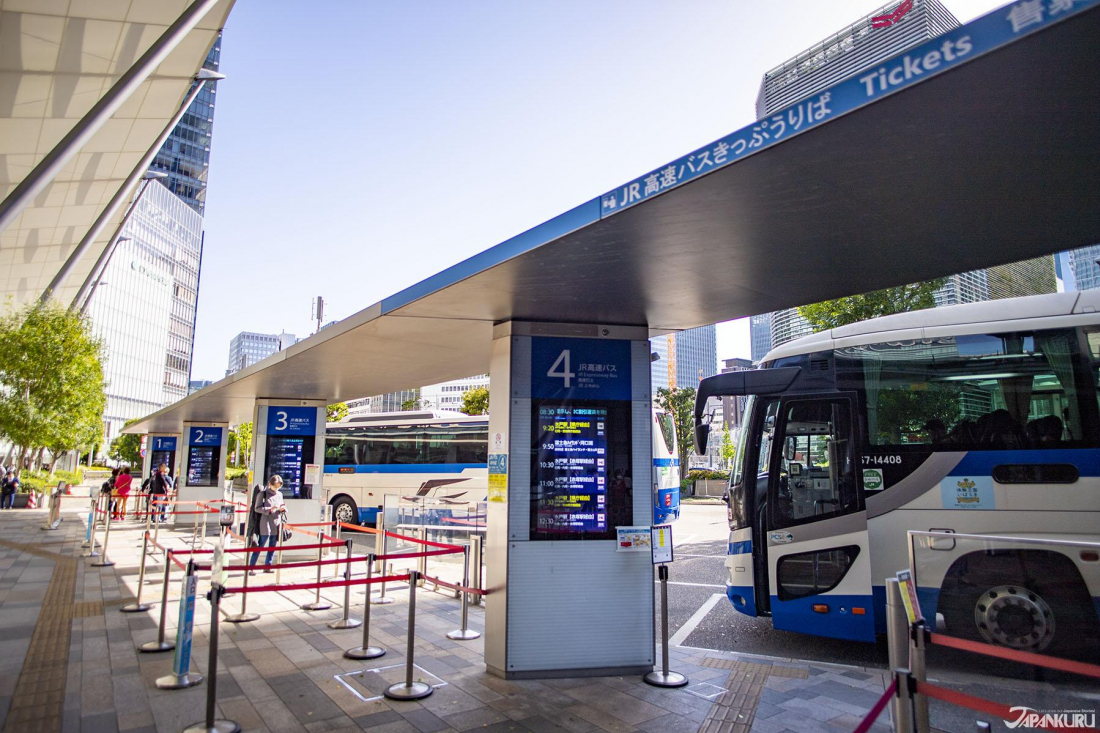 Starting from the central point of Tokyo Station, it's an easy route to the ferry terminal, but there are some options when it comes to transportation!
The first step is to get from the heart of Tokyo to Mito Station, outside of the city, and there are two ways to do that. Option one is an intercity bus, which leaves from the Tokyo Station bus terminal. Go out Tokyo Station's Yaesu South Exit, and you'll see all the buses on your right, departing from a series of numbered stops.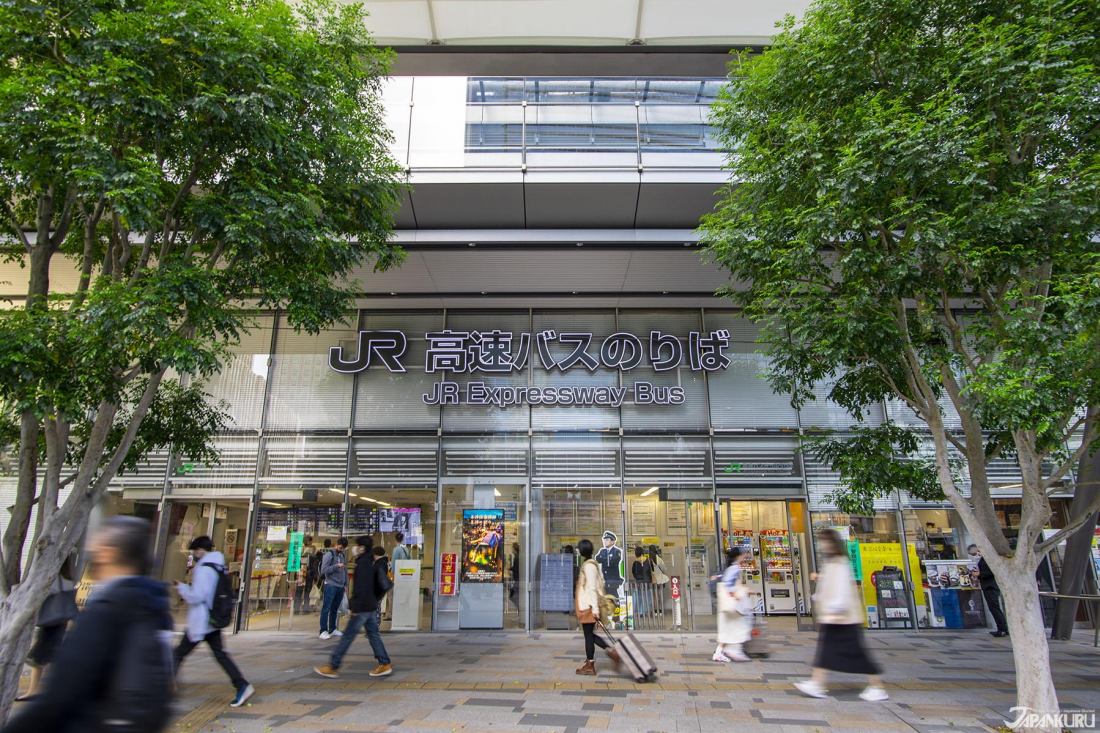 By Bus:
You can purchase a ticket for the Mito-go (みと号) bus for about 2,250 yen from the machines inside the JR Expressway Bus office, found directly across the sidewalk from the buses, before lining up at bus stop #4 for the next bus bound for Mito Station. They leave once or twice an hour, and will take you to a bus stop just around the corner from the Mito Station. The 2:30 pm bus leaves at a good time for travelers headed straight to the ferry port!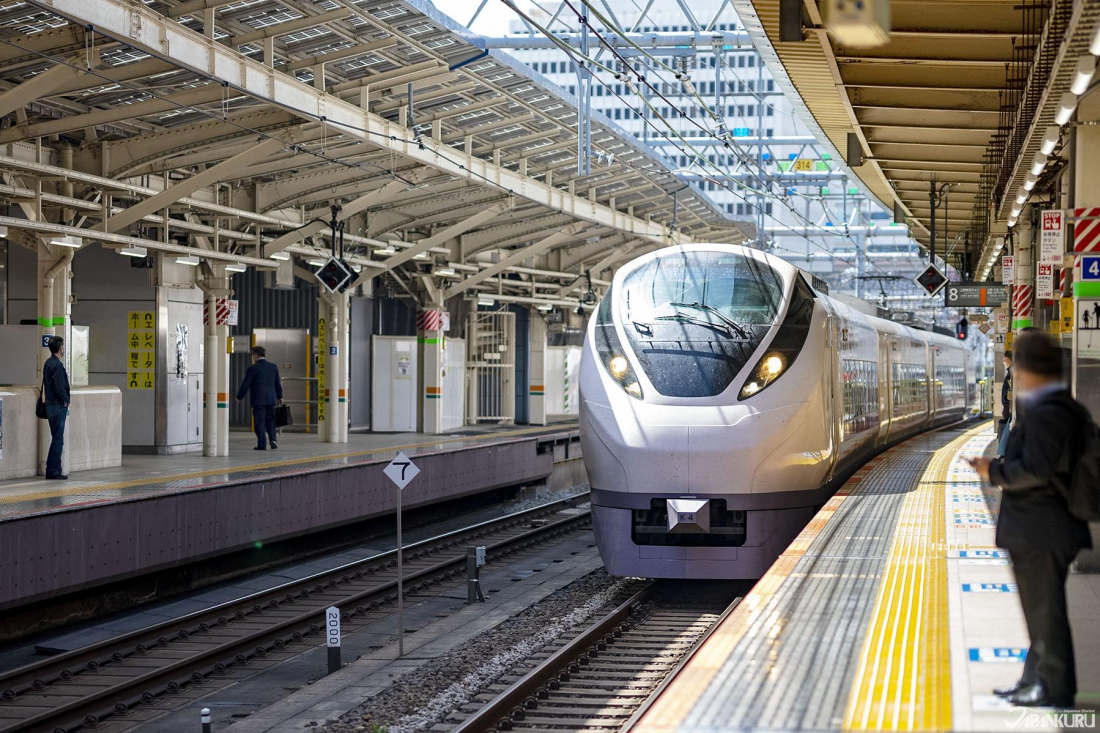 By Train:
The other option is to just take the train to Mito Station, which you can do by getting a ticket in Tokyo Station for a Hitachi or Tokiwa limited express train headed north, which leaves about twice an hour. This option is a little bit quicker (the bus takes about two hours and the train is closer to an hour and 20 minutes), but it's also somewhat pricier (train tickets are about 3,890 yen), so it's up to you to choose which route you prefer! Aim for the 3:53 pm train to get to the port at a good time.
Step 2: Mito Station to Oarai Station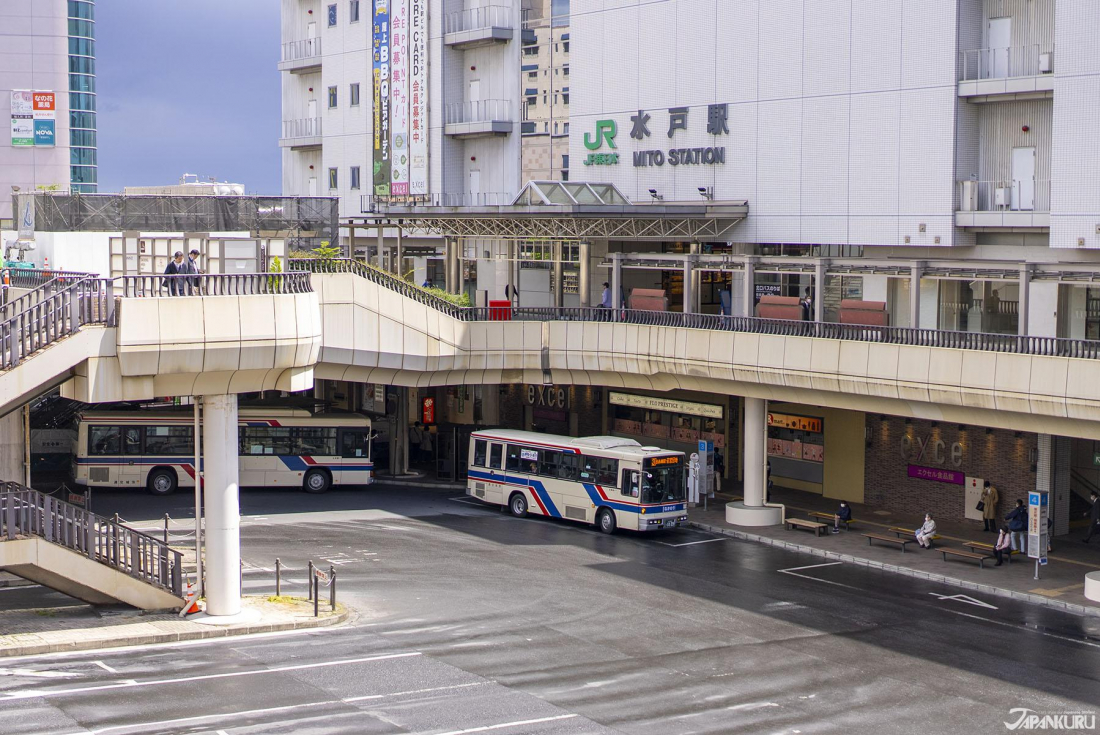 Mito is the capital of Ibaraki Prefecture, known for its huge samurai garden full of plum blossoms, but it's also not far from the ferry terminal. We're already almost there!
By Bus:
From Mito Station, you can take a bus to Oarai Ferry Terminal from bus stop #3 right in front of the station's north exit for between 560 and 620 yen. (Try for the bus that leaves at 5:25 pm.) But the bus isn't the only option!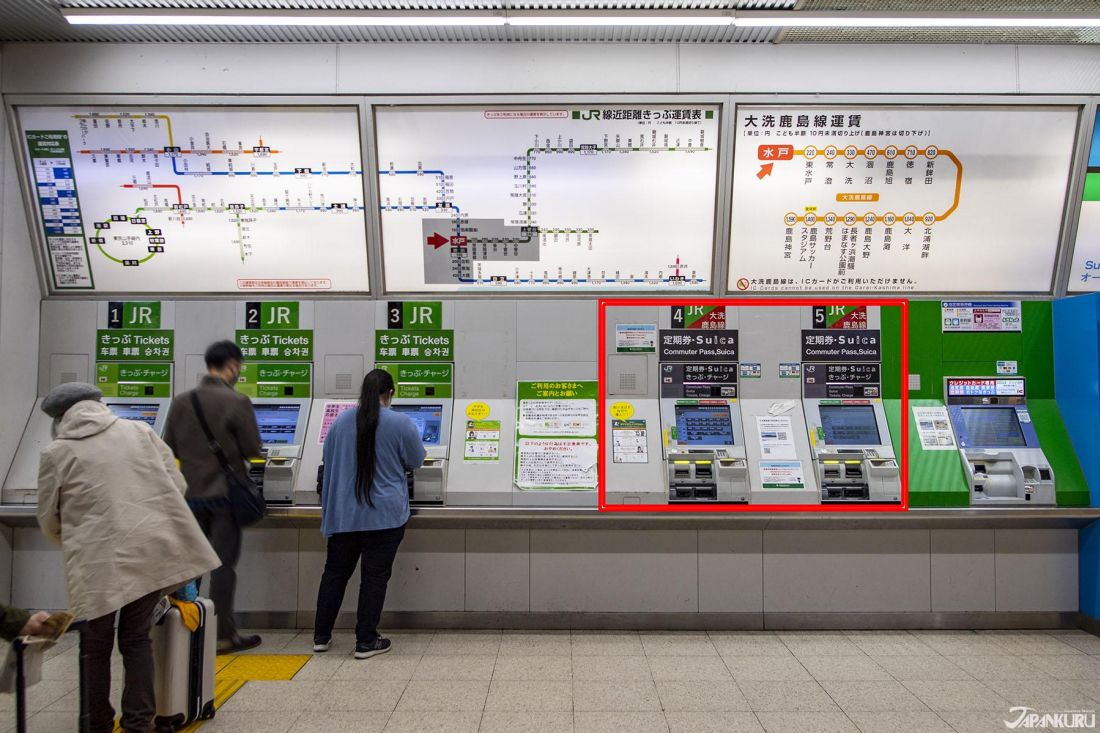 By Train:
To take a local train instead, you can get yourself a ticket for the Kashima Rinkai Railway train to Oarai Station, which is actually the cheaper option this time! The tickets cost 330 yen – just be careful to get them from a ticket machine marked "JR/大洗鹿島線" on a green and red sign, and not the machines reserved exclusively for JR tickets.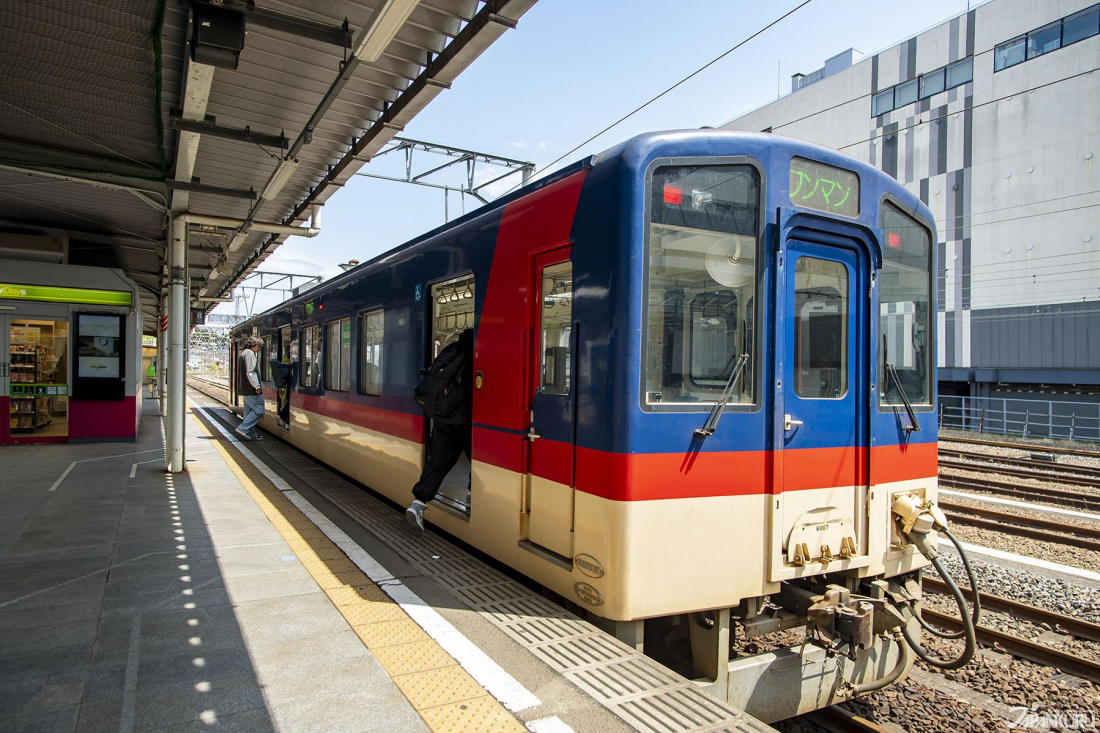 Head through the gates and down to the platform to enjoy the very local one-car train and its retro stylings (a bit hit among Japan's railway fans), and hop on board for a trip with views of Japan's rural rice paddies. Take the train that leaves at 5:30 pm – it's about 15 minutes to Oarai Station.
Step 3: Oarai Station to the Sunflower!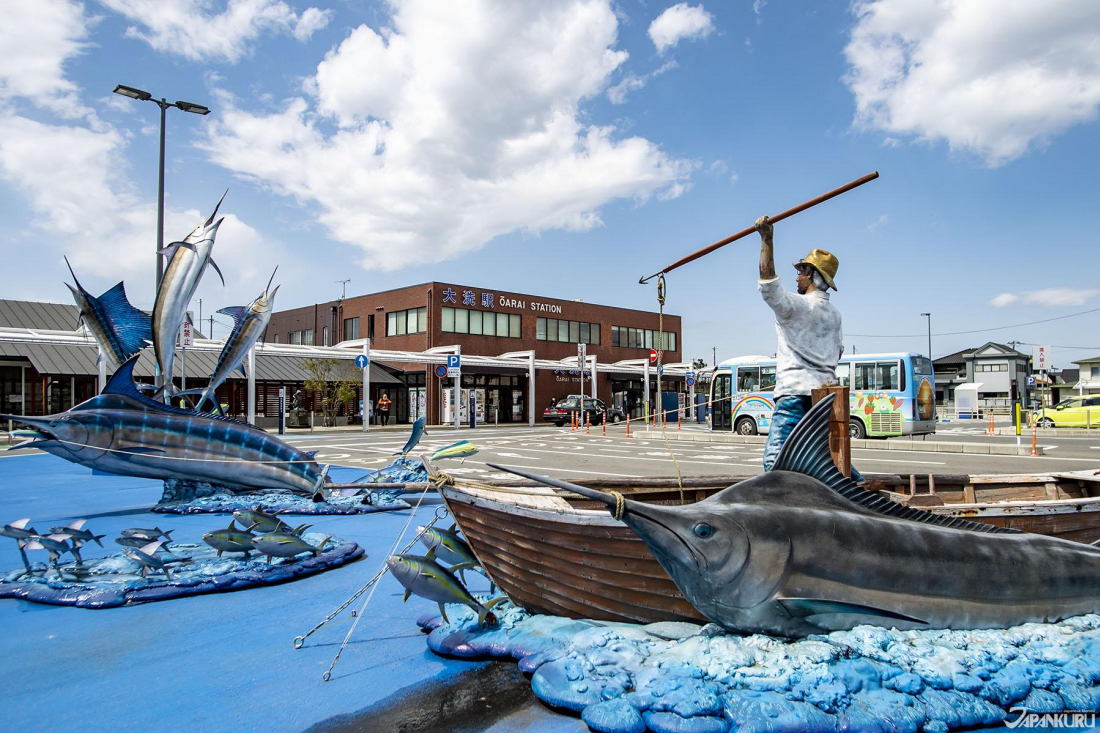 While some buses can take you directly from Mito Station to the Oarai Ferry Terminal where the Sunflower departs, the train goes to Oarai Station instead. From there, it's about a 17-minute walk to the ferry, which isn't bad if you've got light luggage and good weather! But if a stroll through the seaside town of Oarai doesn't appeal to you, there's also one last bus you can take to get right to the ferry terminal, plus a taxi stand right outside the station.

The Kaiyu-Go Bus stops at Oarai Station and Oarai Ferry Terminal on the Oarai Sun Beach Route, and you can pay the 100 yen fare once you get on board. Unfortunately, it has a very limited schedule that doesn't line up very well with the ferry departure time. If you don't feel like dragging your suitcases along, just hop in a cab, and you'll get to the ferry port in five or six minutes (for under 1,000 yen).

Once you arrive at the Oarai Ferry Terminal, all you have to do is check in at the counter in the ferry terminal building, and then head onto the ship – or hang out in the lobby for a while while you wait until it's time to board.
Do a Little Sightseeing On Your Way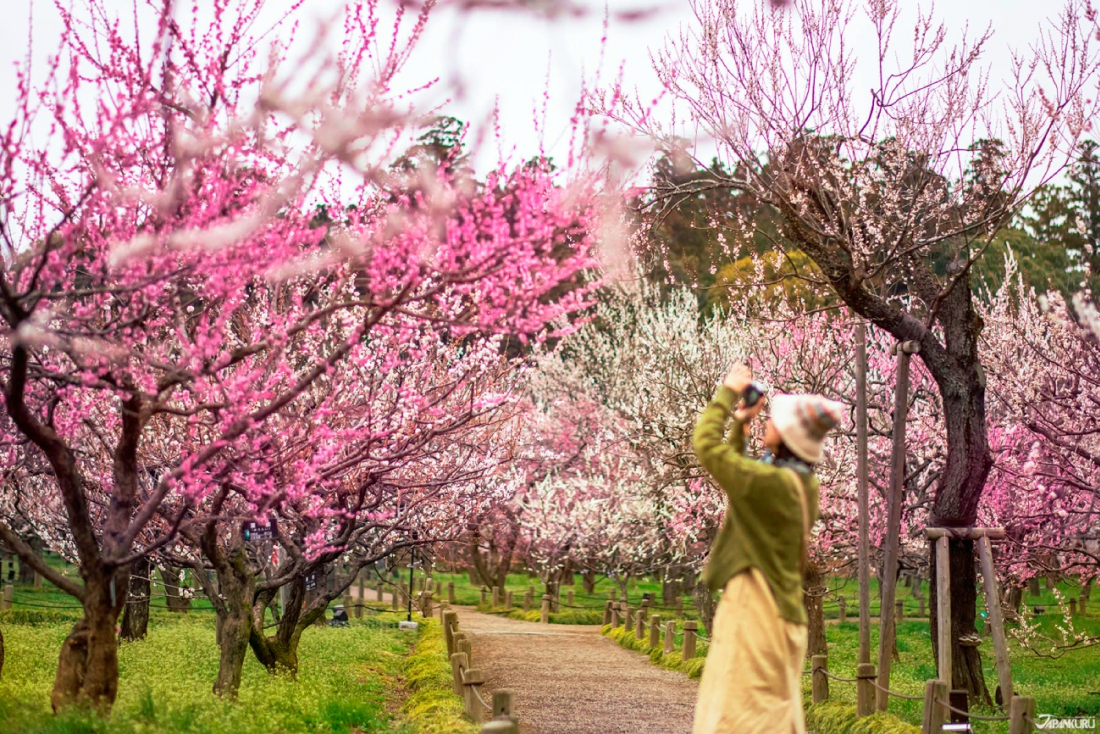 If you're short on time, you might want to take the quickest possible route from Tokyo to the ferry, but if you've got a few hours to spare, there's plenty to see along the way! With a little planning, you can add a trip to Mito's famous gardens to your day by throwing your luggage into a locker at Mito Station and taking a bus and a short walk (about 20 minutes altogether) to Kairakuen Gardens. The gardens are especially lovely at the end of winter (February and March) with all the plum blossoms in bloom, but the expansive park is a relaxing destination throughout the year.
▷ More on Kairakuen Gardens here.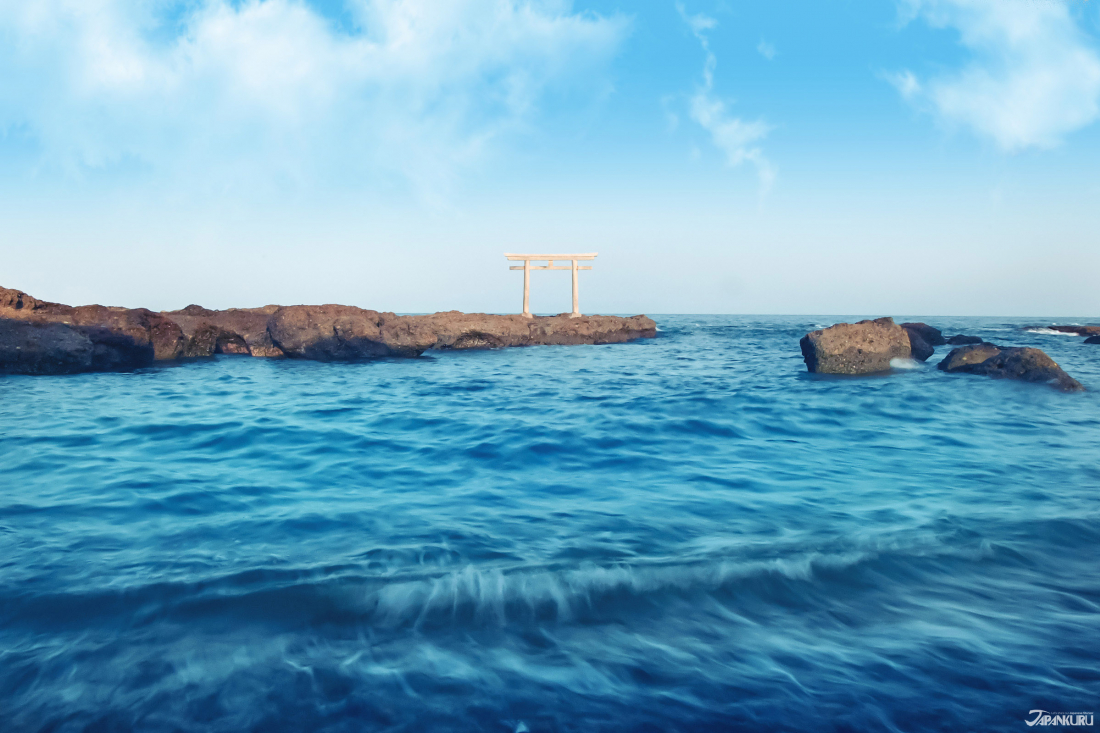 For a slightly more spur-of-the-moment destination to check out if you've arrived in Oarai a little bit early, don't miss Oarai Isosaki Shrine, with its torii gate standing on a rocky outcropping buffeted by the ocean waves.
▷ More on Oarai Isosaki Shrine.
Transportation to and From the Hokkaido Port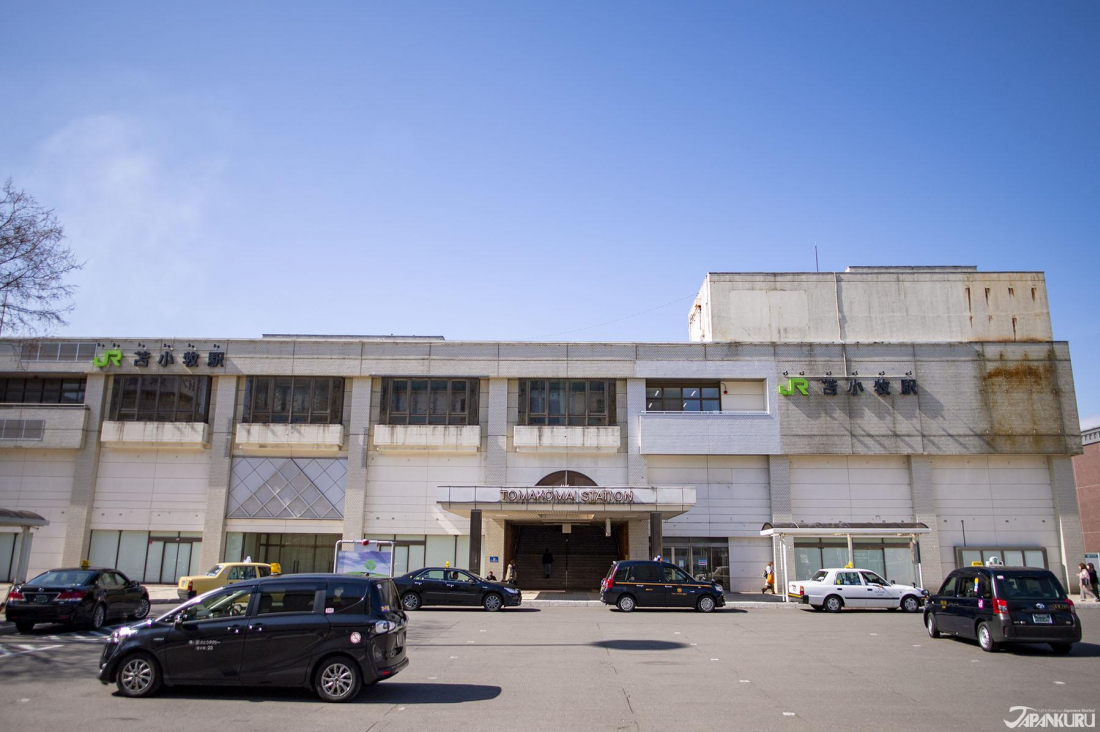 According to ferry staff, the vast majority of sightseers who take the ferry come aboard in the Tokyo area and head north on the Sunflower in the direction of Hokkaido. That means most travelers disembark from the ship in the ferry terminal in the small Hokkaido town of Tomakomai, and need to make their way into Sapporo via bus or train. Of course, if you're boarding in Hokkaido, you can just start in Sapporo and follow these directions in reverse! It's a simple route from Tomakomai Ferry Terminal into the big city.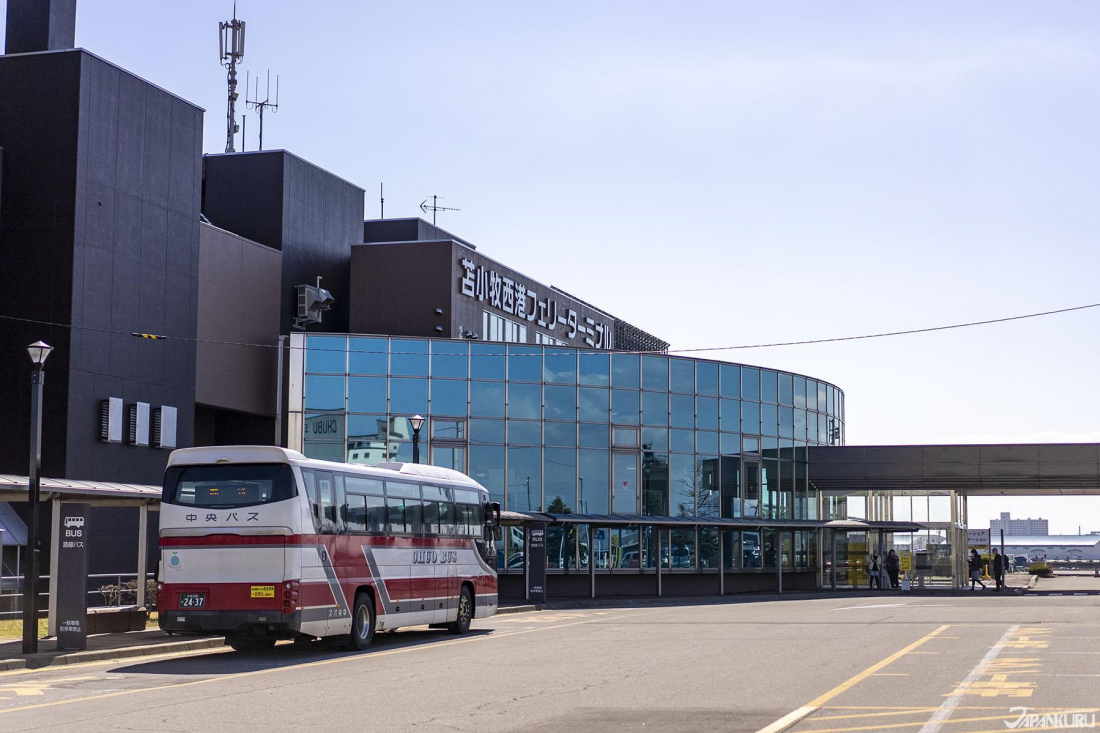 The easiest and cheapest option is just to take a direct Express Tomakomai-go bus from the ferry terminal into Sapporo, which takes about two hours and 1,450 yen, but the bus only runs that route four times a day. There's one that leaves a little before 2 pm, but since the ferry only arrives at Tomakomai Port at about 1:30 in the afternoon, that might be cutting it a little close for some people! If you don't make it onto the bus straight to Sapporo, you can take a bus to Tomakomai Station instead. From there trains leave for Sapporo at fairly regular intervals.
The Sunflower's operating company also offers a special Tokyo to Sapporo ticket called the Pacific Story pass, which includes both the ferry ticket and bus fare between the cities. You can contact the reservation center in Oarai (029-267-4133) or Tomakomai (0144-34-3121) for more information on prices, and to make reservations!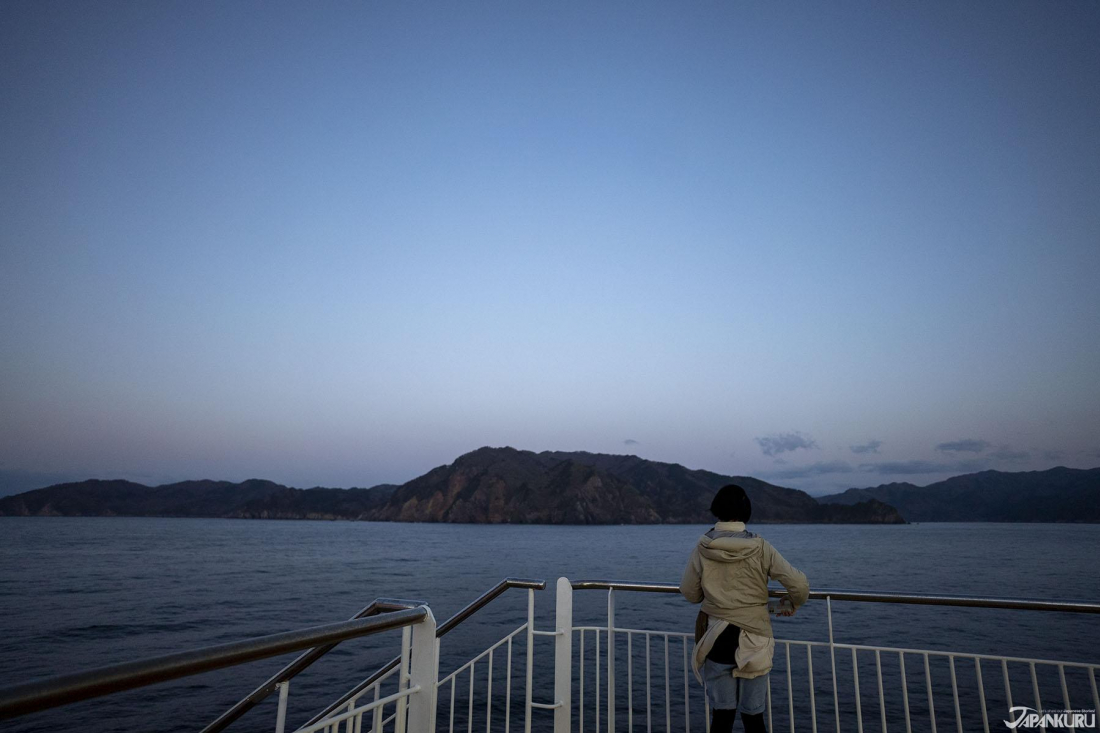 Whichever direction you're headed, you'll be on the ferry in no time, enjoying the crisp ocean air and all the creature comforts of a shipboard adventure, instead of a cramped flight across Japan. For details on all the fun you can have on board, keep an eye out for our next article, and for ideas of what to do once you reach Hokkaido, check out all our Hokkaido recommendations.
For more info and updates from Japan, check Japankuru for new articles, and don't forget to follow us on Twitter, Instagram, and Facebook!