Tokyo to Hokkaido by Ferry: How to Make Reservations on the Sunflower
Ready to see Hokkaido? Follow along as we set sail for Sapporo on the Ferry Sunflower, starting from the room reservations!
Ferrying From Tokyo to Hokkaido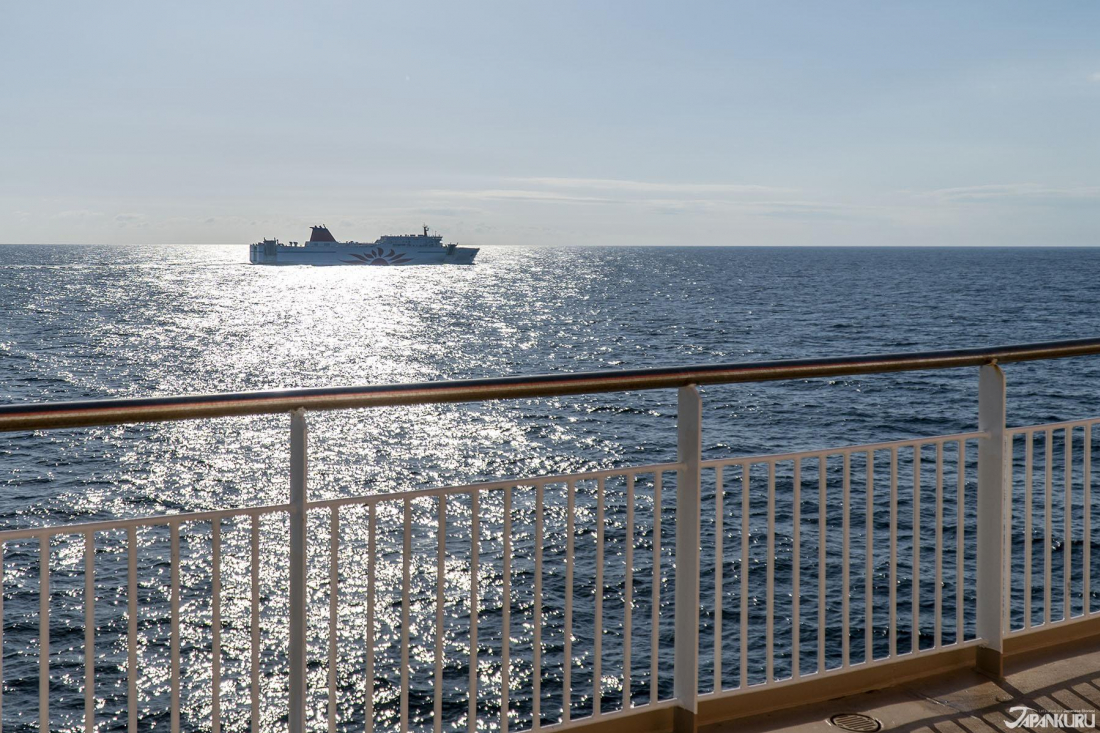 Want to see Hokkaido without spending hours in the airport first? Thanks to the Ferry Sunflower you can! Let the temptation of a relaxing ocean cruise lead you right to the Sunflower for a trip to Hokkaido via ship, like this spring adventure. Twice a day every day (or almost) the Sunflower runs a route from the Tokyo area to a port near Sapporo, departing from the Oarai Port in Ibaraki and arriving in Tomakomai, Hokkaido (and vice-versa). Instead of airport stress all the way north to Hokkaido, this fun overnight ferry trip is all about taking it easy as the ship cuts through the waves just off Japan's eastern coast. Just breathe in the salty ocean air and relax all the way to Japan's northernmost prefecture!
But! While the ferry is extremely convenient, it does require advance reservations. Showing up at the port without a reservation won't work – this ferry trip goes overnight, so everyone needs to have a bed in one cabin or another. Fortunately, reservations open two months ahead of time, and it's an easy process. Read on to find out how to make your own reservations for a ferry ride to Hokkaido in no time!
Tokyo~Hokkaido Ferry Sunflower (フェリーさんふらわあ)
Official Website (en)
How to Make Ferry Sunflower Reservations
Step 1: Choose a Date and Time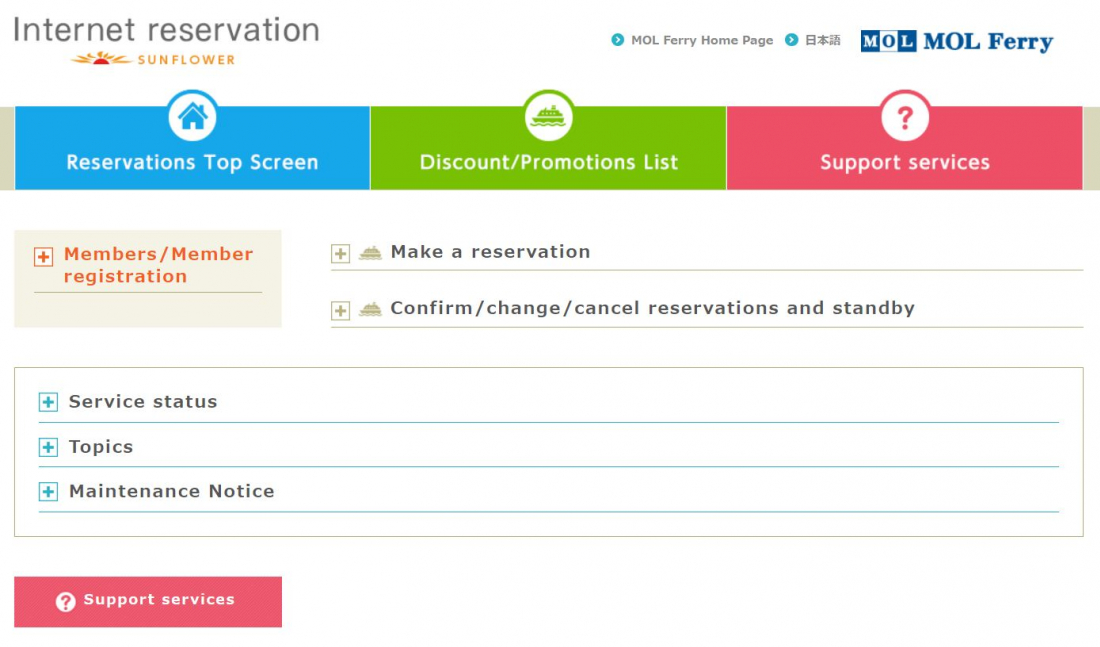 Getting to the Sunflower reservation page is easy – just click the "Internet Reservation" button on the MOL Ferry homepage and then go to "Make a reservation". From there, you can choose your language of choice from the options at the top of your page, and then start your reservation by choosing a departure date.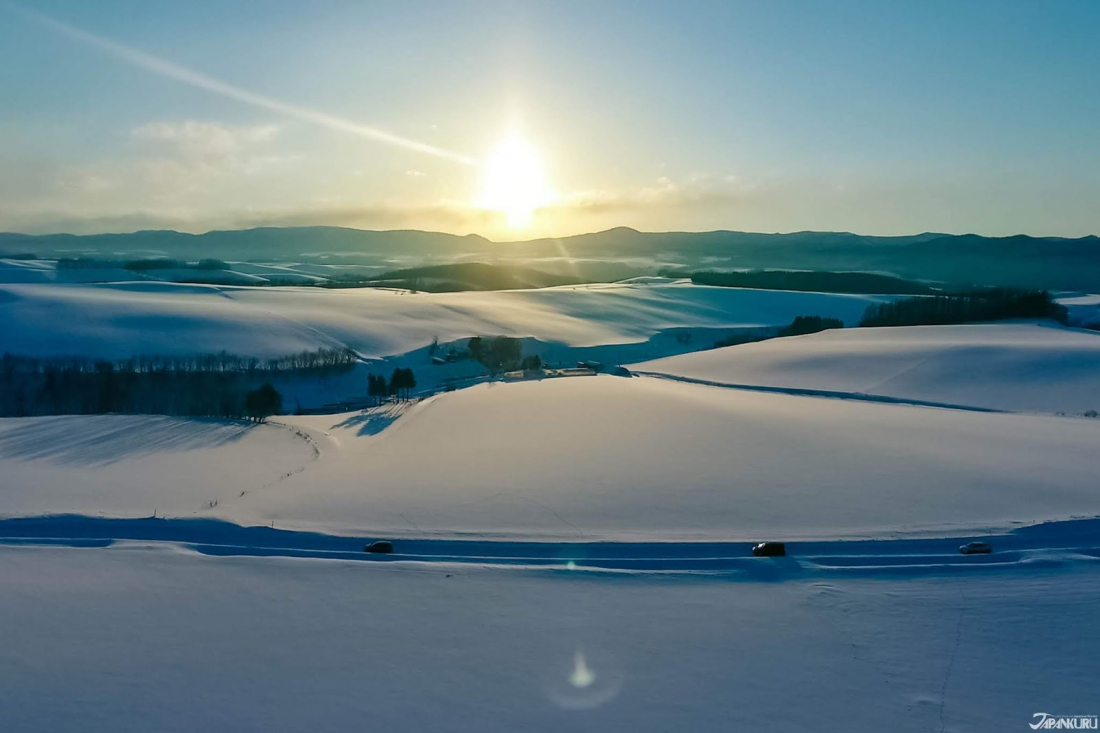 Many travelers like to visit Sapporo in winter to see the Snow Festival, or travel through Hokkaido at the height of summer to enjoy the fields of fragrant lavender! If you're traveling in the spring, you can always aim for Hokkaido's slightly late cherry blossom season instead. Whenever you plan your trip for, choose the direction you're traveling from the "section" menu, and head to the next page to check room availability.
Step 2: Choose a Room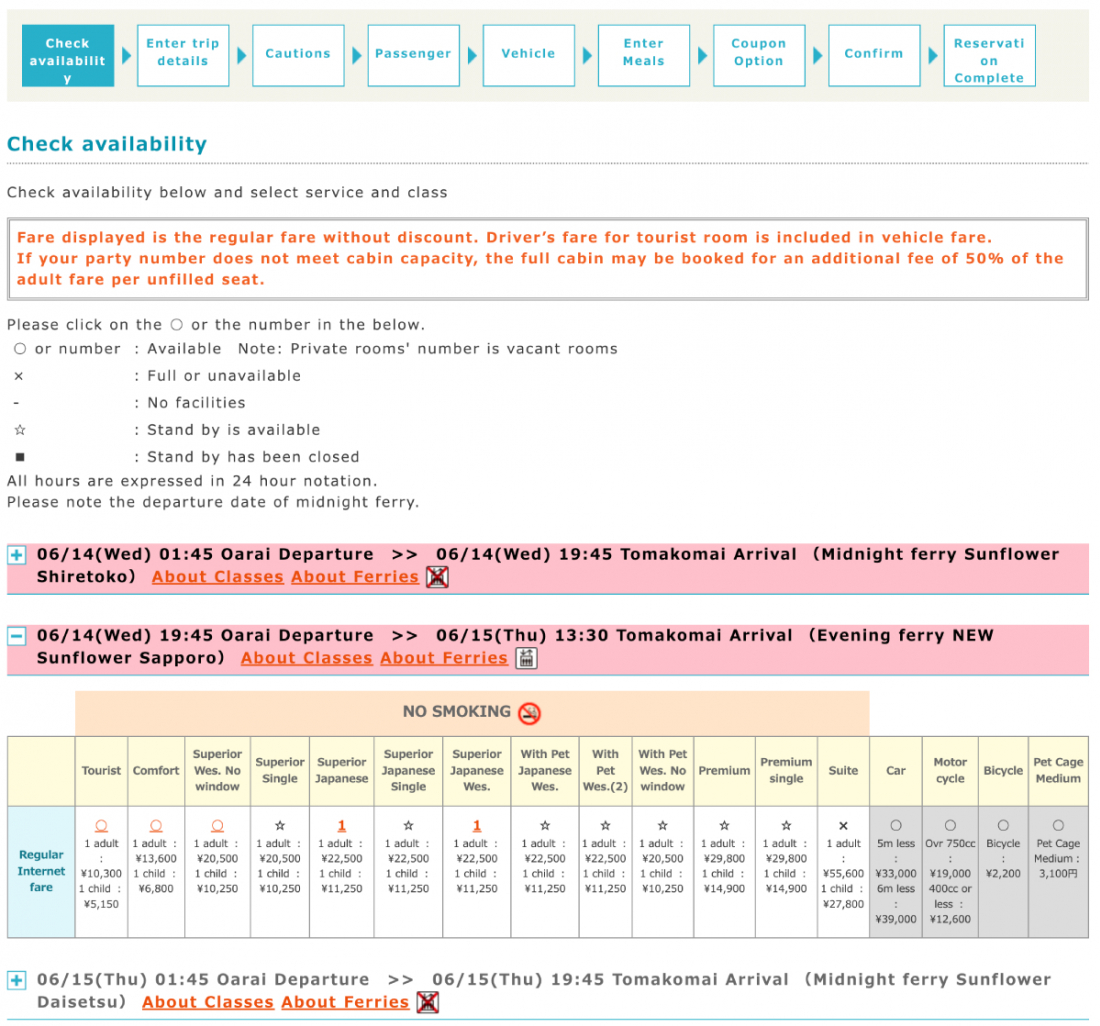 The ferry leaves twice a day, but most sightseers prefer to take the ship that departs a little before 8 in the evening. Not only is the timing convenient for travelers, but there are also more facilities and different types of guestrooms aboard the evening ferry. Enjoy a relaxing night aboard, and you'll be all rested and ready to enjoy the afternoon in Hokkaido the next day!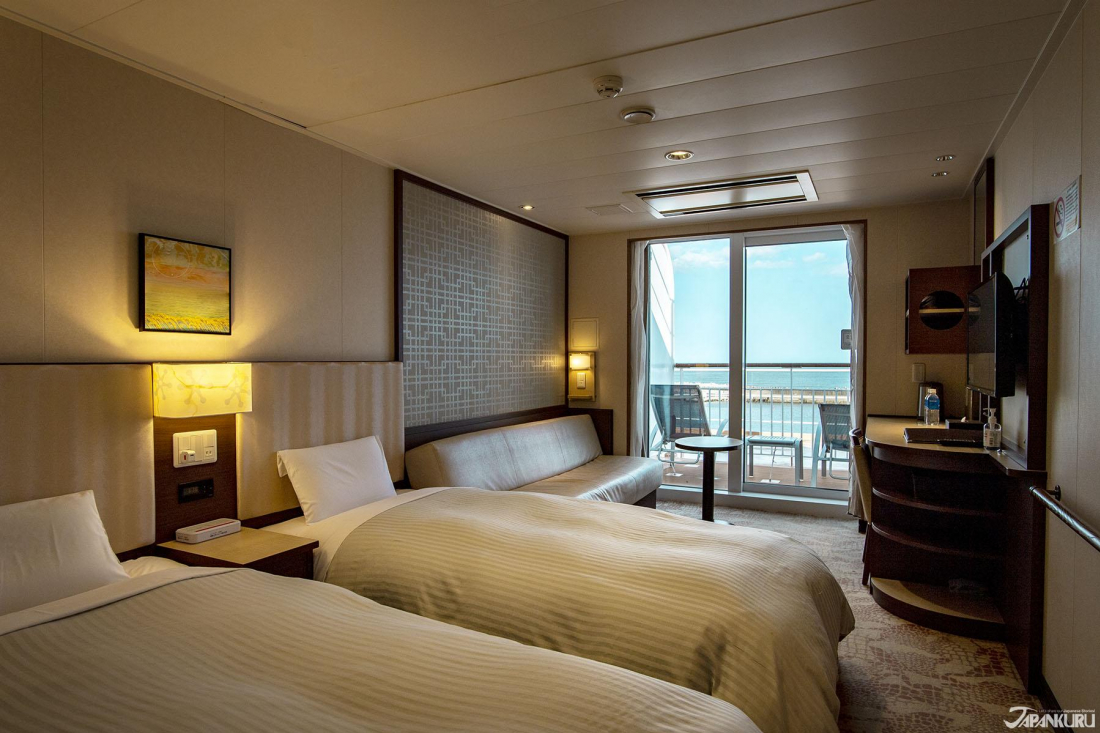 Rooms range widely on board the Sunflower, from super-affordable dorm-like options like the Tourist or Comfort rooms to a luxurious suite with a spacious seating area and a private balcony, plus everything in between. (That includes an accessible room for wheelchair users!) The fanciest rooms and their exclusive balconies do feel extravagant, but even the inner rooms offer a perfectly good night of sleep.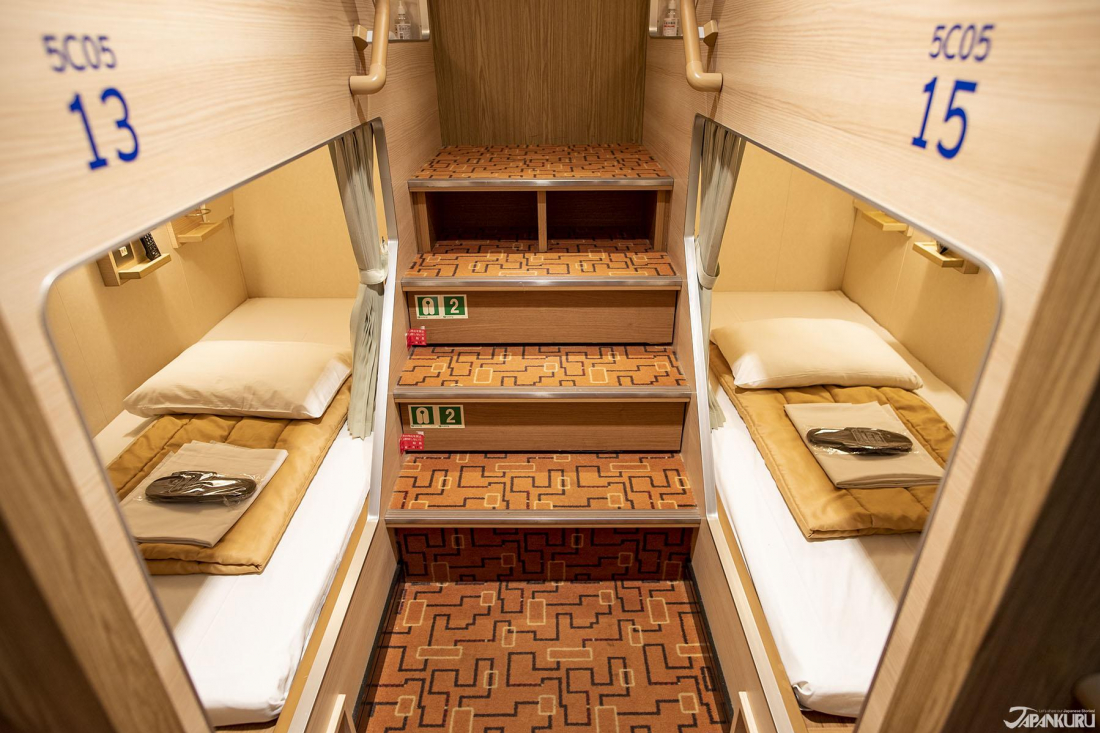 You can see details for each room type by clicking the "About Classes" link on the reservation page, and there are tables below each ferry departure time showing which rooms are still available. Click the circle for the room you want to stay in, and head to the next step!
Step 3: Enter Your Room & Reservation Details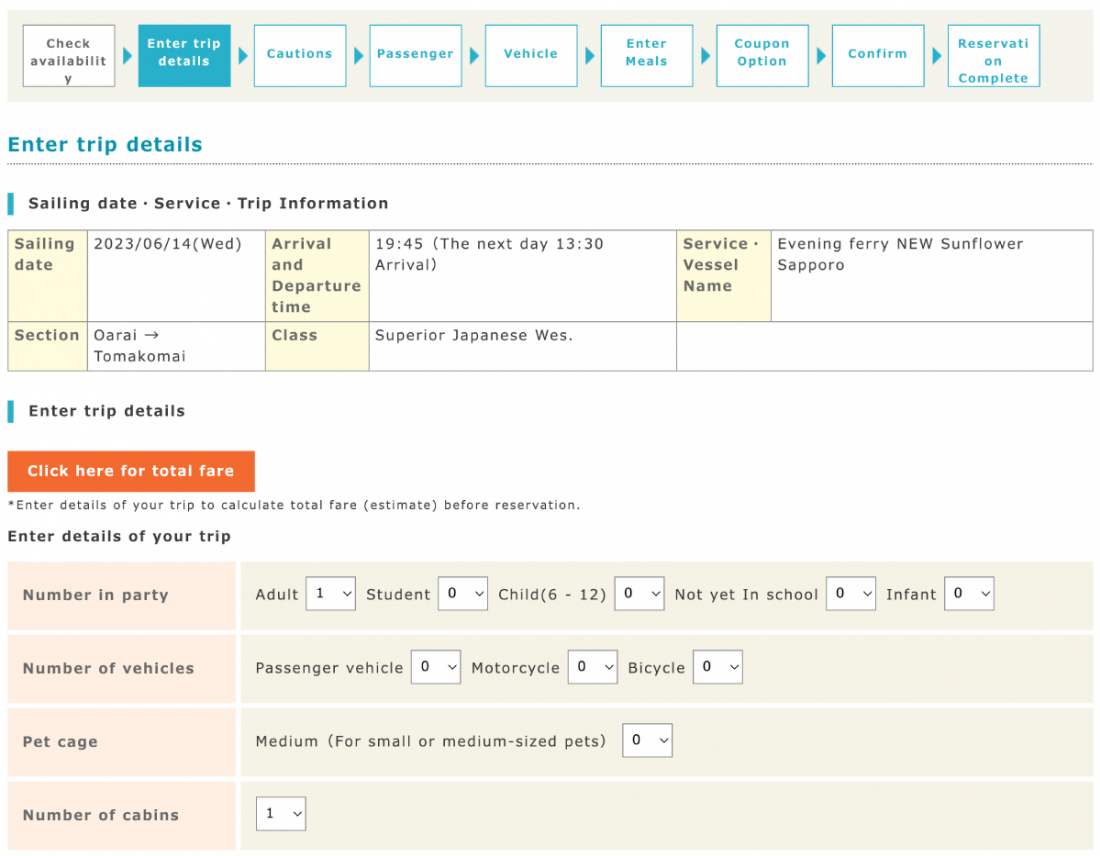 The next few steps are all about the nitty-gritty details, but luckily, the forms are easy to fill out in just a couple minutes! Just enter the number of passengers (plus any pets or even vehicles you'll be bringing on board), and the number of rooms you're reserving, before you register all the passenger information on the next page.
Step 4: Vehicles, Meals, & Coupons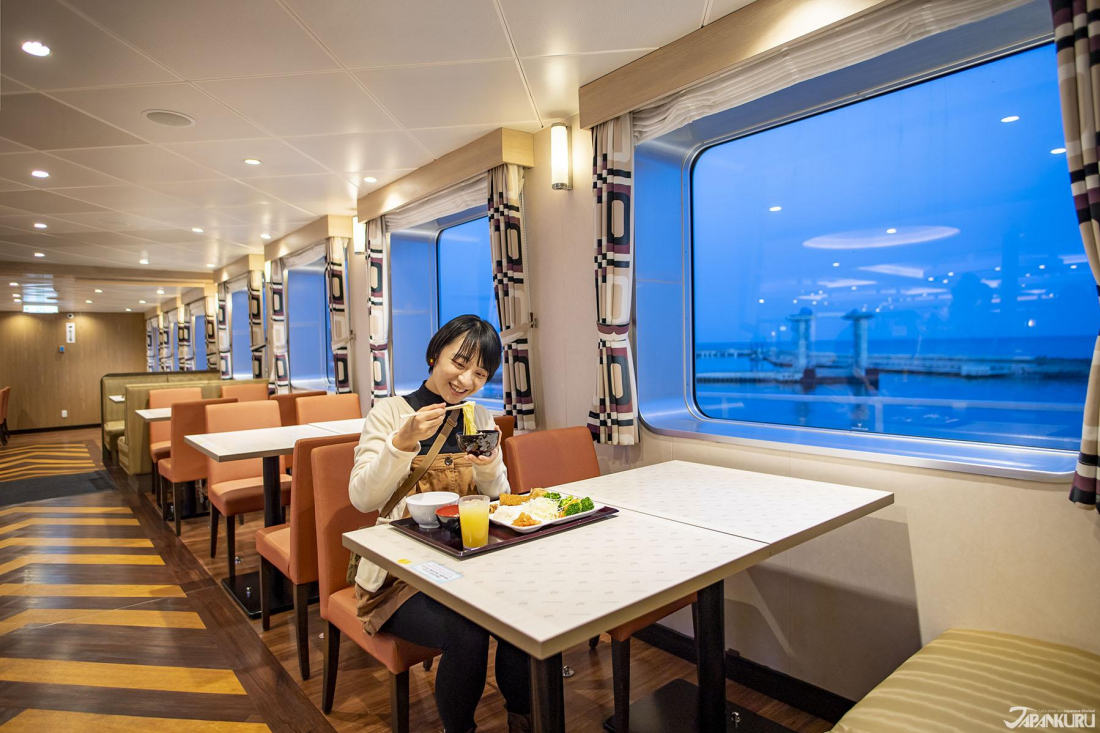 The last few steps are all about onboard services, which are worth looking over, although you'll probably just click right through them all. Most international sightseers aren't likely to be bringing a car on the ferry to Hokkaido, but it is possible, so the next page is where you would enter vehicle information. If you didn't check the "vehicle" box on a previous page, the reservation process will jump right to the "Enter Meals" page – which you can skip right over! Ferries that depart in the evening offer three meals on board, but you don't actually need to reserve seats in the restaurant or pre-purchase meal tickets. Simply use the machines out in front of the Sunflower restaurant to pay for the dinner and breakfast buffets, and then to order some light meals for lunch on the second day! The next page in the booking process is for coupons, but the Sunflower doesn't currently offer any coupon codes, so you can skip past that as well.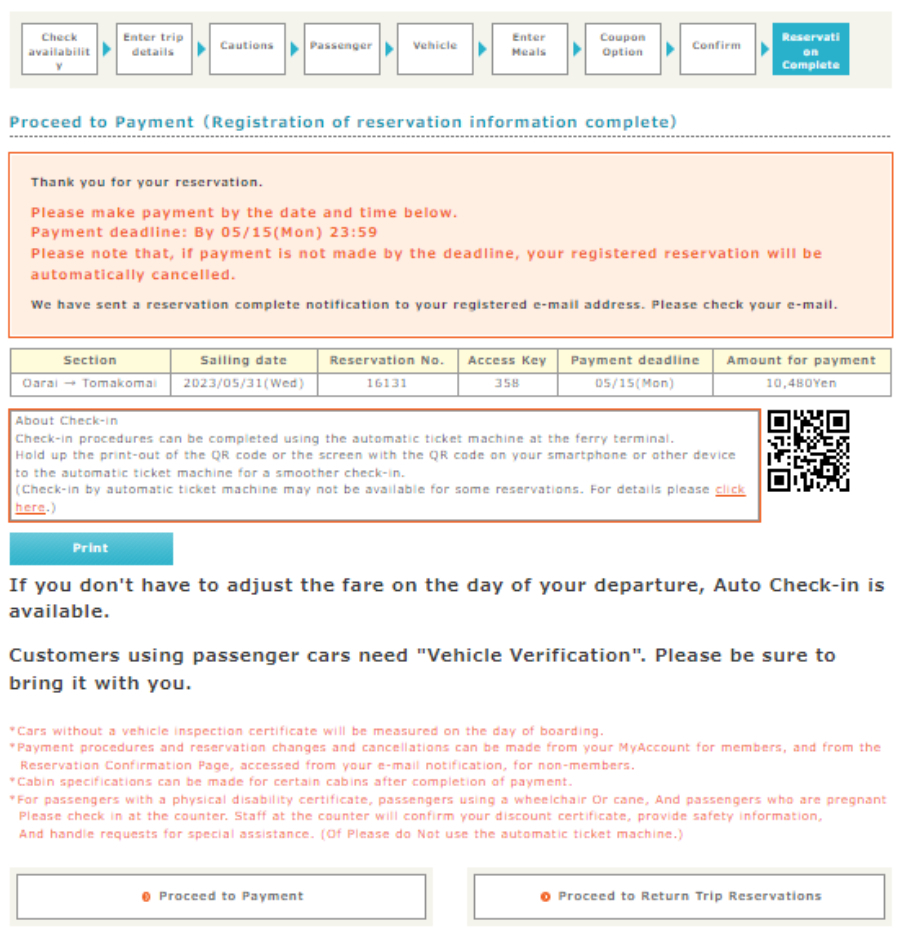 After you've confirmed all your reservation details on the next page and pressed the "Reservation Complete" button, you can move on to the last step, and pay for your reservation. Payment options include credit card and even convenience store payment (use your yen to pay in cash at a Japanese 7/11, Family Mart, or Lawson!), so it's easy to make your reservations from overseas or in Japan once you've arrived. We recommend reserving as early as possible, though, so you have the best selection for room reservations. And if you have any questions about checking your reservation, date changes, cancelations, or other little details, check out Sunflower FAQ under the "Support services" tab at the top of the reservation page!
Last Step: Get Ready for Your Trip to Hokkaido!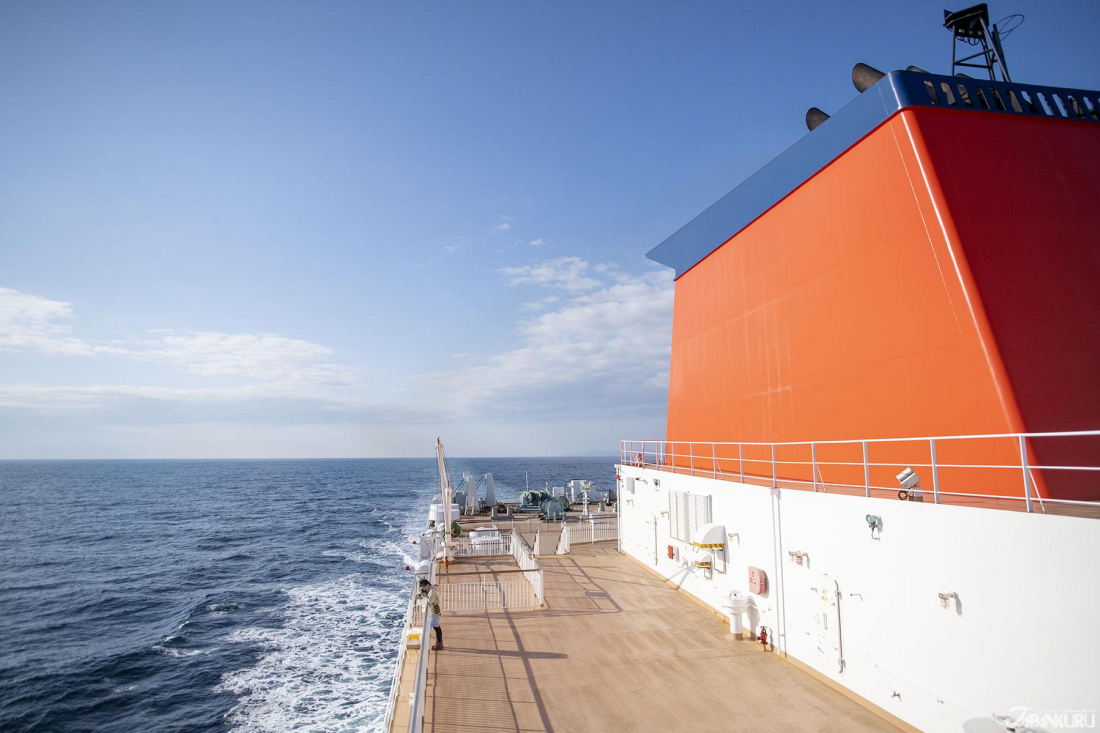 After finishing your reservation, all that's left is to show up at the port, check in, board the ship, and enjoy your ride on the Sunflower! A ride on the ferry is like a little escape from everyday life, with minimal cellphone service and lots of fresh air out on deck. So grab a deck of cards from the onboard gift shop to play with friends, relax in your room and watch a movie or two provided free by the SSQ (Sunflower Smart Quest) system, or soak in the ship's big shared bath with a view of the ocean! We've got a whole article coming soon with a million ways to enjoy your trip on the Sunflower. But first, we'll be showing you exactly how to get from Tokyo to the ferry terminal and onto the Sunflower in no time, so keep an eye out for more soon!
▷ In the meantime, check out all our recommendations for what to do in Hokkaido once you get there!
For more info and updates from Japan, check Japankuru for new articles, and don't forget to follow us on Twitter, Instagram, and Facebook!