Top 3 Things to Do in the Ebisu-Daikanyama Area of Tokyo
Sitting south of Shibuya, Ebisu and Daikanyama have shady tree-lined walks, boutiques, breweries, and plenty of places to grab a bite to eat.
A Quick Look at Ebisu & Daikanyama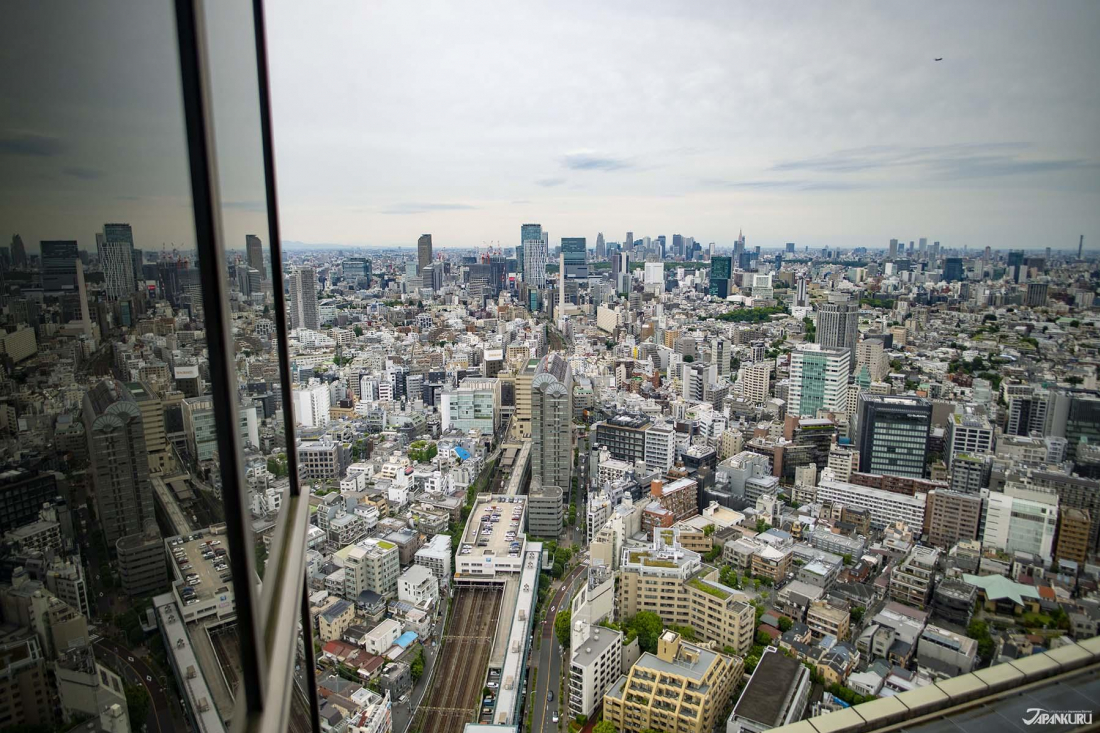 Just south of the busy streets and enormous crosswalks around Shibuya Station, Tokyo's neighboring Ebisu and Daikanyama areas have a whole different atmosphere. Altogether more laid-back, this combined neighborhood is dotted with small boutiques and stylish shopping complexes, alongside plenty of hip restaurants and crowded bars nestled in among ritzy apartment complexes that cater to a fairly well-to-do local crowd. For travelers searching for the most traditional Japanese culture and old-fashioned architecture, Ebisu and Daikanyama might not hold quite the same appeal as other Tokyo areas like Asakusa, but Ebisu-Daikanyama boasts its own unique history instead. As an area that has been popular among the upper crust since the days when samurai roamed the streets, this part of Tokyo has been evolving its own style for centuries! For anyone looking for a day of leisure spent shopping at boutiques with Tokyo's upper crust, sipping coffee at cafes hidden in the trees, and then grabbing a beer at Tokyo's most historic brewery, this is one chunk of Tokyo you won't want to miss.
① Explore the History of Ebisu Garden Place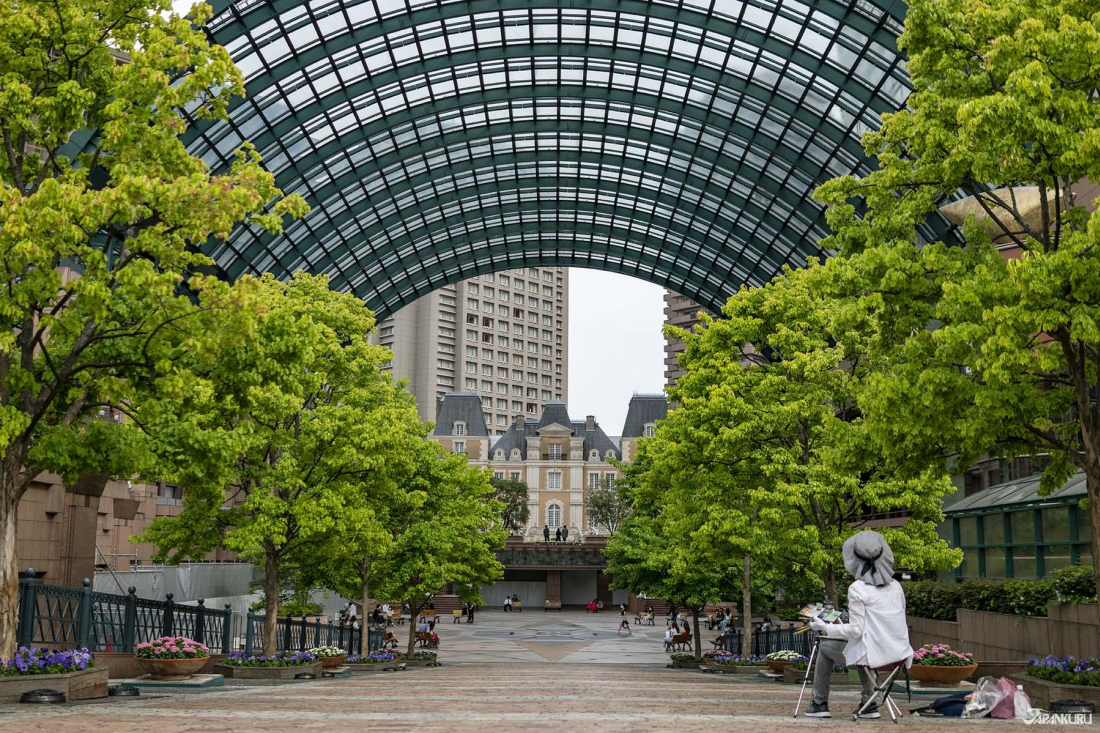 "Ebisu" is the name of a Japanese god of fishing and economic fortune, but the name of this Tokyo neighborhood actually comes from Ebisu Beer, usually romanized as "Yebisu," which was first brewed in this particular neighborhood back in 1890 – one of Japan's oldest brands. Yebisu is still popular today, but the company outgrew the bounds of its original Ebisu brewery in the '80s, and the actual brewing operations were moved to Chiba Prefecture. In the intervening years, a busy community had grown up around the Yebisu brewery, and so the old brewery grounds became the site of a major development project, eventually becoming the destination it is today: Yebisu Garden Place. This large stone-paved plaza lined with bushy trees draws visitors toting sketchbooks, who sit alongside locals on their lunchbreaks, with a stream of shoppers and sightseers passing from one destination to another. The old brewery building has been turned into the Museum of Yebisu Beer, where visitors can learn all about the beer's history and even enjoy Yebisu tastings, and on the other side of the square the Tokyo Metropolitan Museum of Photography hosts a wide variety of photographic exhibitions. Framed by the glass arch that reaches high overhead, one end of Yebisu Garden Place has an actual French chateau brought over brick by brick from the French countryside, built to hold a rather high-end French restaurant. There's also the Glass Square shopping center and, next door, the Yebisu Garden Place Tower, home to shops, restaurants, and a number of floors of offices (including Sapporo Breweries Ltd. headquarters, producers of both Yebisu and Sapporo beer)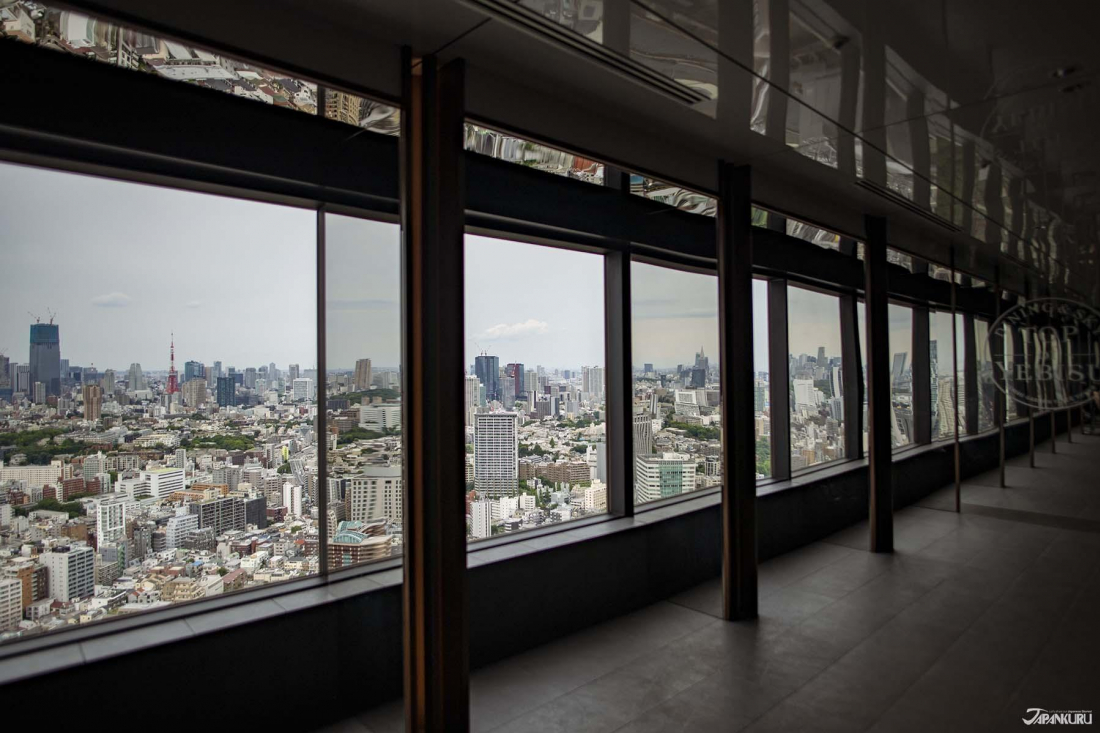 One of the best lesser-known spots in Yebisu Garden Place, and arguably the whole of Tokyo, is the Yebisu Garden Tower "Sky Lounge," a lookout spot on the 38th floor. The huge windows offer an amazing view of Tokyo, with Tokyo Tower right up front, and Tokyo Skytree poking up behind a crowd of the city's tallest skyscrapers. Both during daylight hours and after sunset, this is one fantastic view of Tokyo, and it's entirely free! They even have a setup that will take pictures of you in front of the window, and automatically send them straight to your cellphone – a blessing for any solo travelers making their way through Tokyo.
Yebisu Garden Place (恵比寿ガーデンプレイス)
4-20-3 Ebisu, Shibuya City, Tokyo
Official Website (jp)
② Sip Coffee with Sneakerheads at Log Road Daikanyama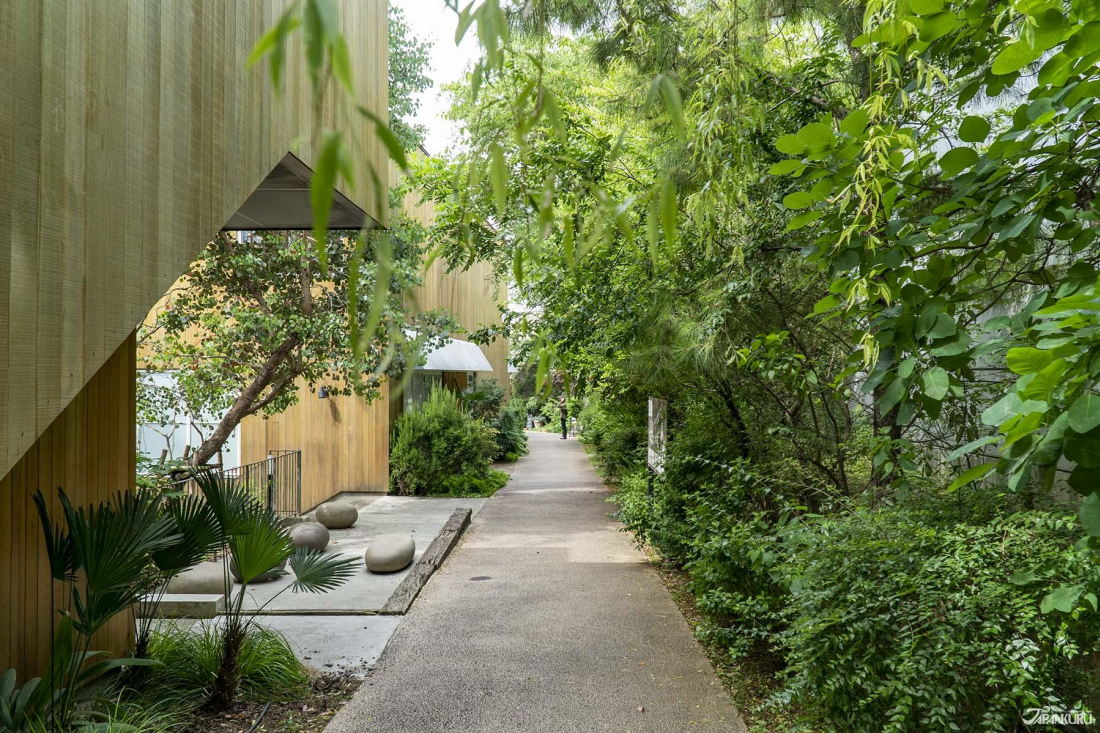 Ebisu and Daikanyama are neighbors, and so they have plenty in common, but as you move into Daikanyama, all the bars and izakayas of beer-loving Ebisu start to turn into more and more classy brunch spots and hidden green oases. So Log Road Daikanyama, built perpendicular to a street connecting the Ebisu and Daikanyama train stations, is a sign that things are starting to get a little bougie. This small collection of shops and eateries is tucked away in compact modern buildings all covered in wood paneling (this is "log road" after all), lined up along a narrow path well-hidden from the surrounding streets, all surrounded by verdant greenery.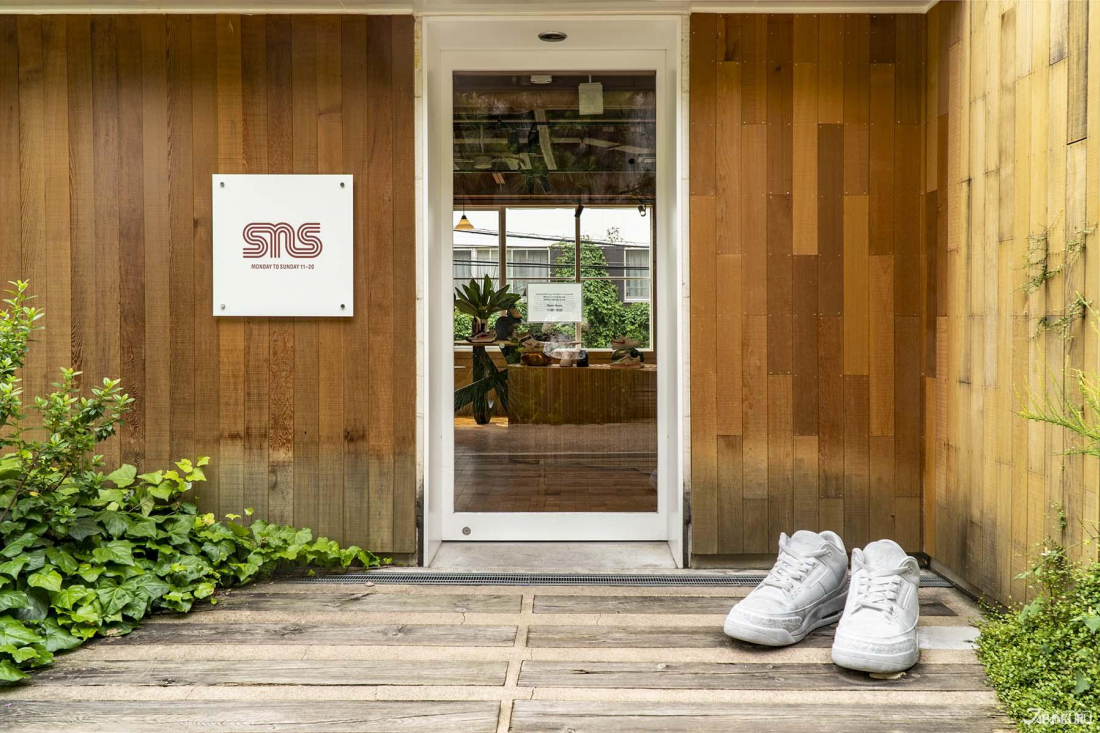 About half of the buildings in Log Road Daikanyama are taken up by Sneakersnstuff Tokyo, nicknamed SNS, which unsurprisingly specializes in sneakers 'n' stuff. The hipster-chic wooden buildings and minimalistic displays aren't necessarily what you might expect from a sneaker specialty store, but take a good look at the merchandise and there's no doubting that this place is a sneakerhead's dream, with sleek styles from a variety of brands.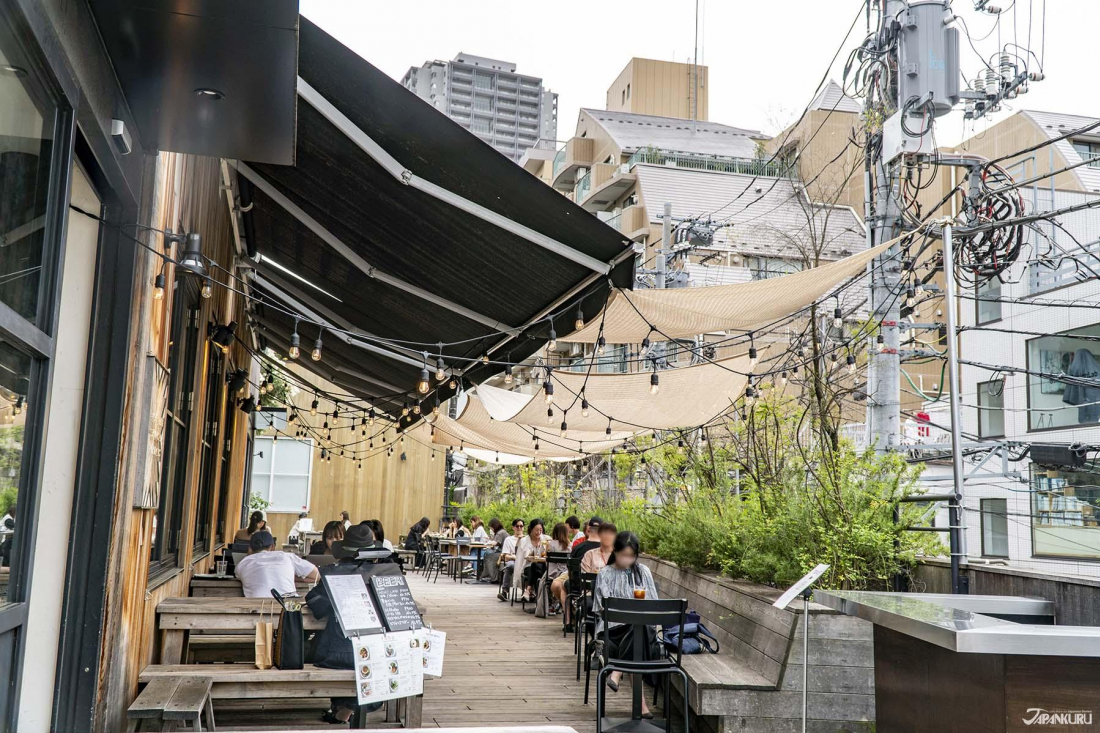 Aside from sneaker lovers, Log Road Daikanyama is also a popular haunt for coffee drinkers. SNS actually has their own stylish cafe, and all the way at the end of the green path, Garden House Crafts serves a variety of drinks, baked goods, and some lunch options too, making their deck full of outdoor seating a highly popular destination on days with good weather. Of course, anyone still in the mood for beer after visiting Ebisu might like Spring Valley Brewery, at the entrance to Log Road Daikanyama, which serves up drafts of its own beer alongside burgers, pasta, pizza, and plenty more.
Log Road Daikanyama (ログロード代官山)
13-1 Daikanyamacho, Shibuya City, Tokyo
Official IG
③ Go Book Shopping in the Shade at Daikanyama T-Site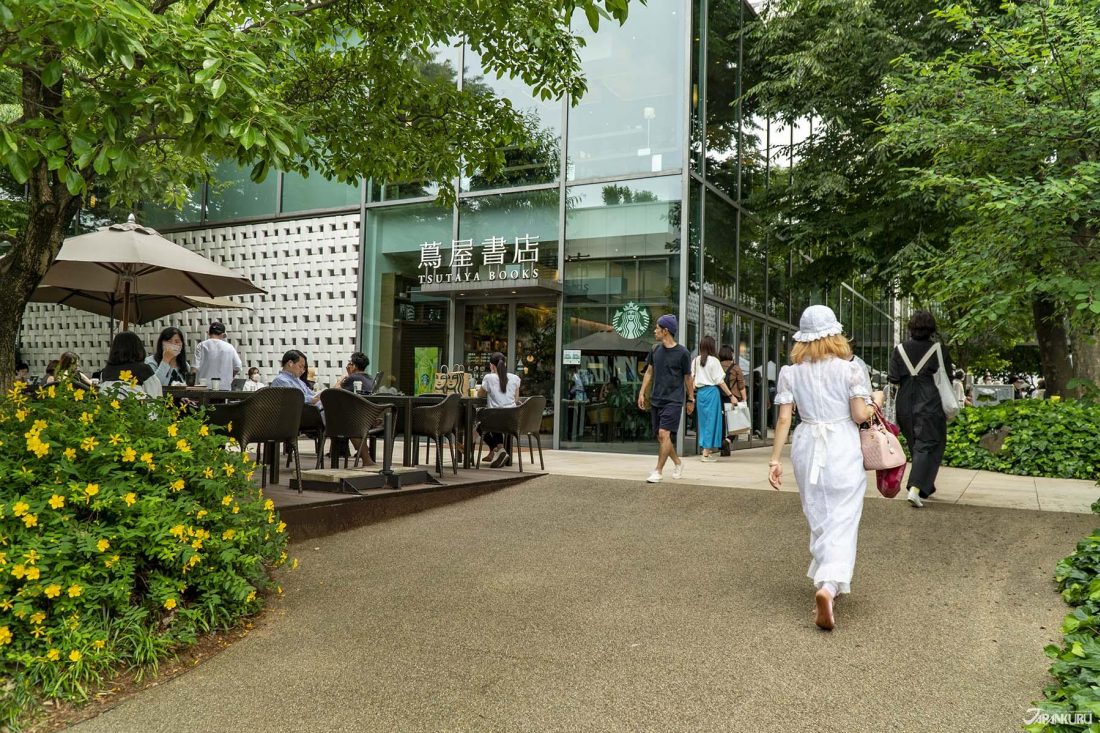 For the most part, Daikanyama T-Site is not a library, but this shopping spot's theme of "A Library in the Woods" is clear from the moment you arrive. There are cafes and shops large and small, with flowering bushes forming a border between paved paths and outdoor seating, all shaded by leafy tree canopies overhead. Daikanyama T-Site has some things in common with Log Road Daikanyama, but the shop that this destination is built around is a 3-building Tsutaya Books bookstore, drawing a somewhat different crowd.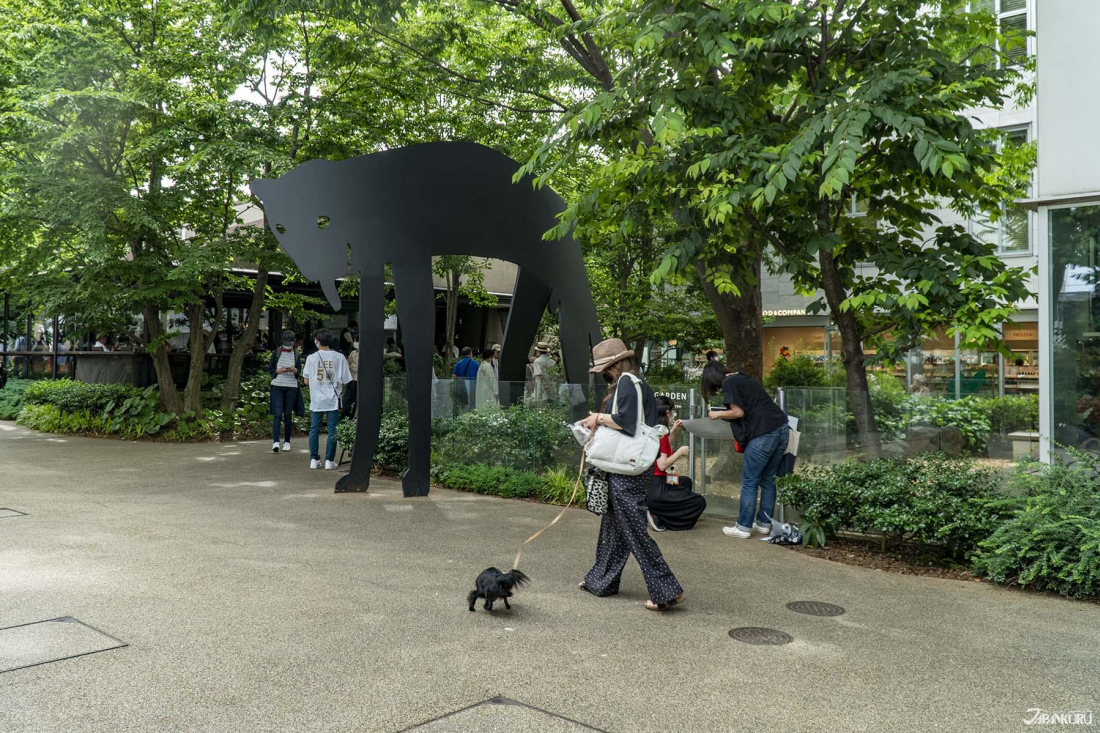 The bookstore itself has a varied selection not unlike that found at other Tsutaya Books, with plenty of larger tombs perfect for bringing home to stack on your coffee table, or idly flipping through while at the shop. Anyone looking to read before they buy can head to the in-store cafe, or stop by the Anjin Library & Lounge, which keeps a collection of 30,000 vintage magazines as well. When it's time to check out with your new literary purchases and recharge with some caffeine, the tables on the Starbucks terrace are an inviting option, but there are more substantial food and drink options as well, including the rather upscale and very stylish Ivy Place at the center of the complex.
Thanks to all the outdoor seating, Daikanyama T-Site is a particularly popular destination for those with canine companions in tow, and fortunately Tsutaya seems to welcome the pups with open arms. There's even a little dog park!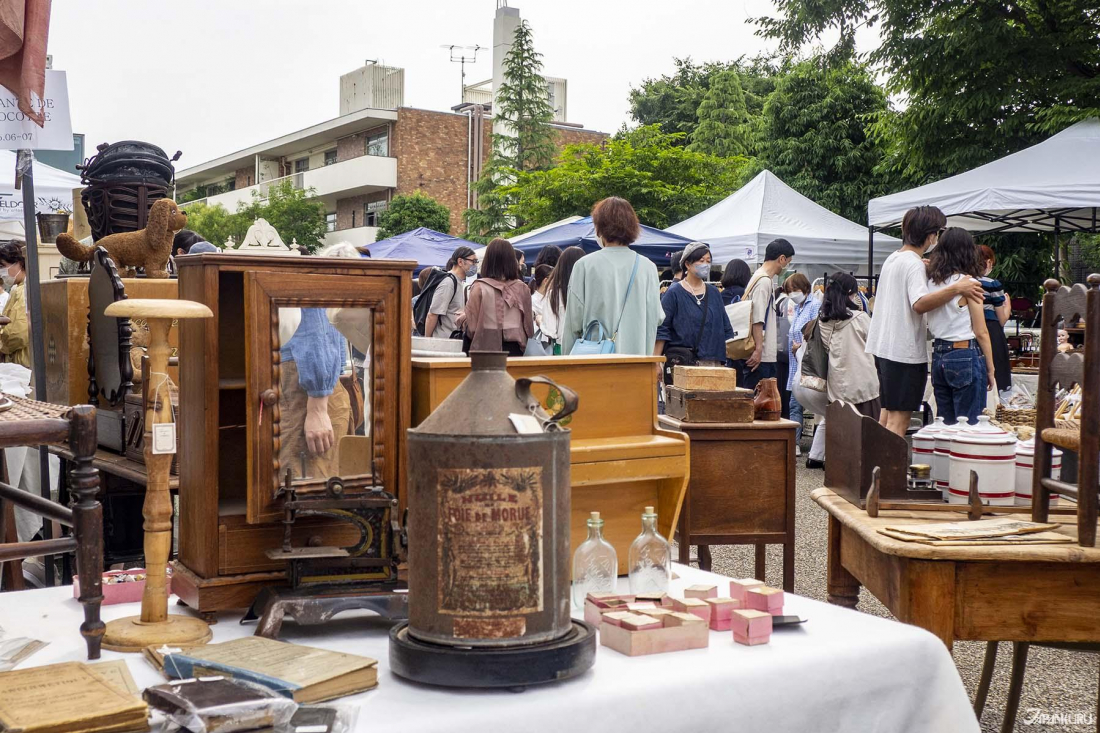 Keep an eye on Daikanyama T-Site's event schedule, too! The space frequently hosts fleamarkets, antique sellers, and pop-up shops for artists and creators!
Daikanyama T-Site (代官山 T-SITE)
16-15 Sarugakucho, Shibuya City, Tokyo
Official Website (en)
Around Ebisu & Daikanyama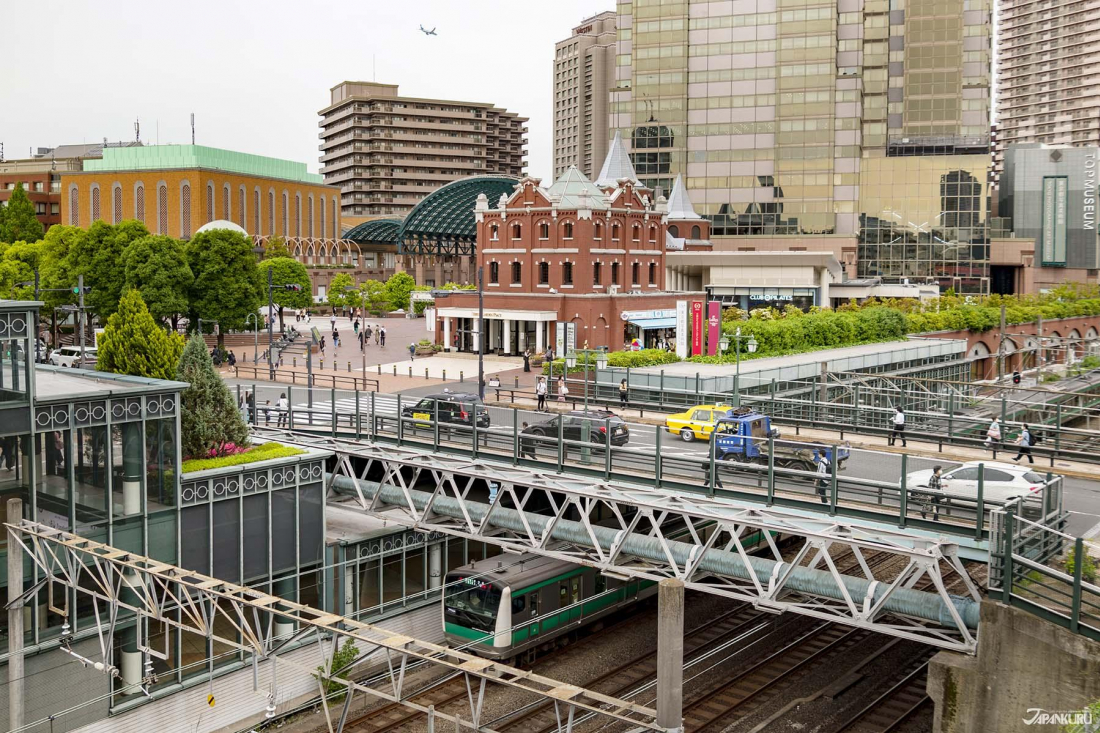 Since the Yebisu Brewery started making beer for Tokyoites in 1890, a lot has changed in the Ebisu-Daikanyama area, bringing new wealth, new developments, and all kinds of new people to the neighborhood. But part of what makes this part of Tokyo so interesting is how it has changed in the past decades, and how different that is from so many other parts of the city. So whether you're looking to sip beer like they did back in the Meiji period (1868-1912), or sip lattes in modern urban retreats, a trip to Ebisu and Daikanyama is in order!
Had enough of the area and looking for your next destination? Ebisu and Daikanyama are sometimes referred to as a part of Shibuya, and the iconic Shibuya Crossing is just one stop away from either Ebisu or Daikanyama Station (or a 20-minute walk)! For an even closer destination, the Meguro area is just a few minutes walk south, and it's often lumped in with Ebisu and Daikanyama already. Meguro has its own collection of trendy boutiques and eateries, including the Starbucks Reserve Roastery that reigned supreme as the world's largest Starbucks for a number of years. Not to mention Meguro's famously beautiful cherry blossoms along the river! (There's a reason Meguro is considered one of the nicest places to live in Tokyo.) Ebisu, Daikanyama, and the whole general area is wonderfully walkable, making it a great place to explore at your own pace!
For more info and updates from Japan, check Japankuru for new articles, and don't forget to follow us on Twitter, Instagram, and Facebook!