Universal Studios Japan's Most Relaxing Hotel | Oriental Hotel Universal City
This hotel next to Universal Studios Japan is a quiet green oasis to rest and recharge!
A Relaxing Retreat on the Edge of Adventure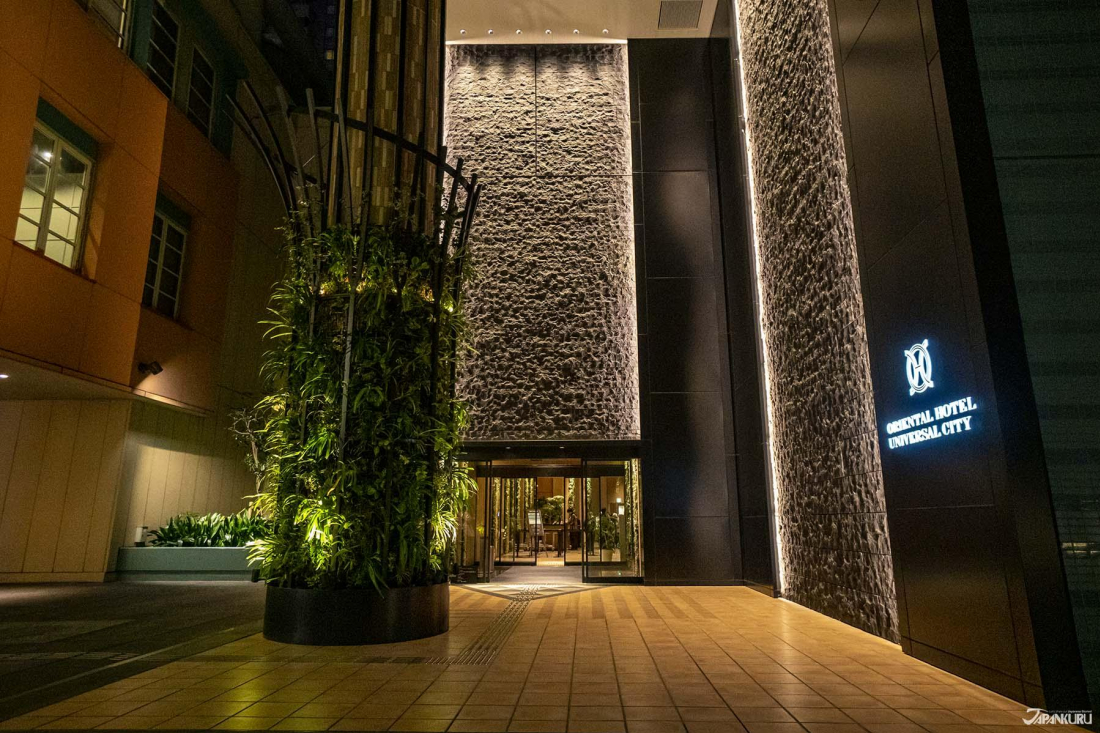 Universal Studios Japan has been one of Osaka's most popular tourist destinations since it opened back in the year 2001, but after a full day of enjoying Osaka's most popular destinations, guests are bound to need a quiet oasis to relax, recuperate, and recharge. Since its recent establishment in late 2021, Oriental Hotel Universal City has been the ideal place to stay while checking out Universal Studios Japan.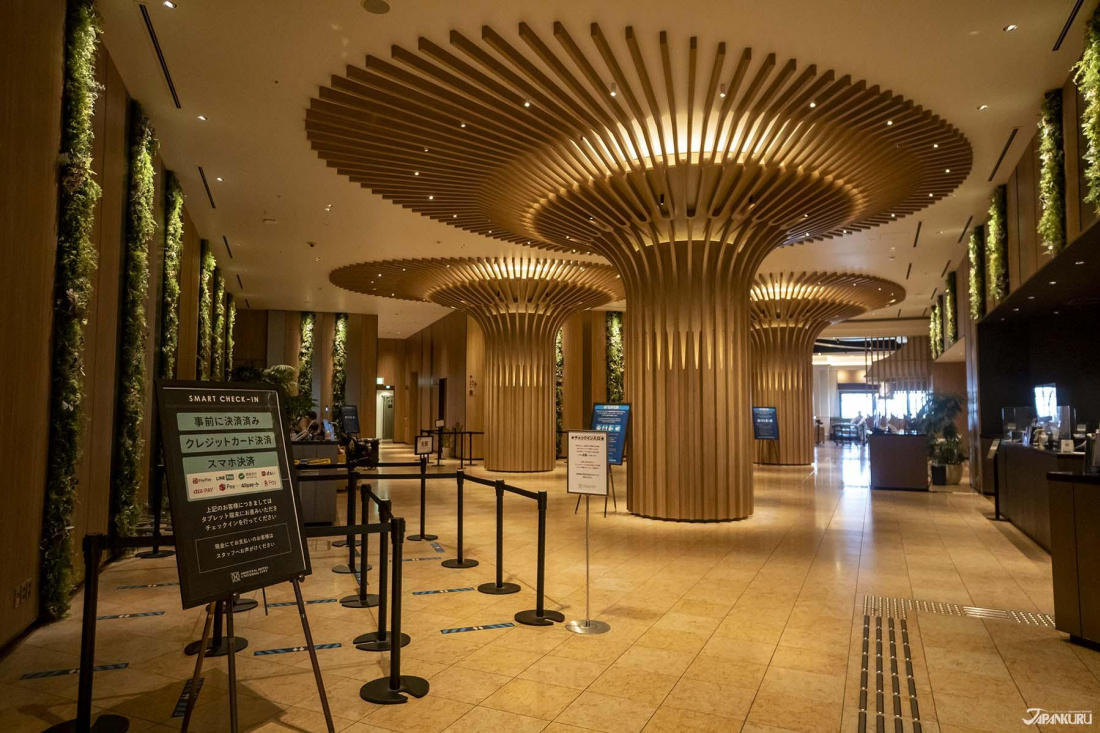 Tucked away just out of sight, right in the middle of the Universal Citywalk Osaka path that brings visitors from the train station to the amusement park, Oriental Hotel Universal City might be an "Official Hotel of Universal Studios Japan," but the quiet and sophisticated interior is a sharp contrast to the noisy, colorful atmosphere that makes up the hotel surroundings. It only takes about two minutes door-to-door from the hotel to the Universal Studios main entrance, but once you step inside, the rollercoaster screams fall away, and green plants on the walls create a relaxing and rejuvenating space that's a welcoming respite after a fun, exhausting day at the park. Thanks to all the greenery and the tree-inspired columns in the hotel lobby, it's easy to see why the hotel chose the motto "Charge From Nature." And with some of Osaka's other sightseeing attractions just a quick train trip away, it's tempting to make this Oriental Hotel a home base while making the most of a trip to the city.
Oriental Hotel Universal City (オリエンタルホテルユニバーサル・シティ)
6-2-78 Shimaya, Konohana Ward, Osaka
Check-in/Check-out: 15:00 / 11:00
Phone: 03-6630-3777
Official Website (en) ・ Reservations
Quiet Rooms Just Steps from the Fun
Whether traveling with a friend, or with the whole family, Oriental Hotel has the room for you. There are practical doubles, the more luxurious superior twins, and even deluxe triples, perfect for the whole family. Families with kids are often found frustrated traveling in Japan when there's no room to set up a cot, and there's no avoiding booking multiple rooms to make sure everyone has a bed. Oriental Hotel Universal City's Deluxe Triple, however, has three beds and enough space to sleep six, making it a popular option with families of all shapes and sizes. There are connecting twin rooms, too, for when your group needs enough space to sleep eight, but also a little privacy. And the sleek modern fittings in each of the guestrooms take away the stress of travel, including coffee machines, refrigerators, air purifier-humidifiers, refrigerators, bath powders for extra relaxation, and plenty of electrical outlets to charge all your devices up for another day at the park (including convenient bedside USB plugs)!
Breakfast for a Full Day at the Park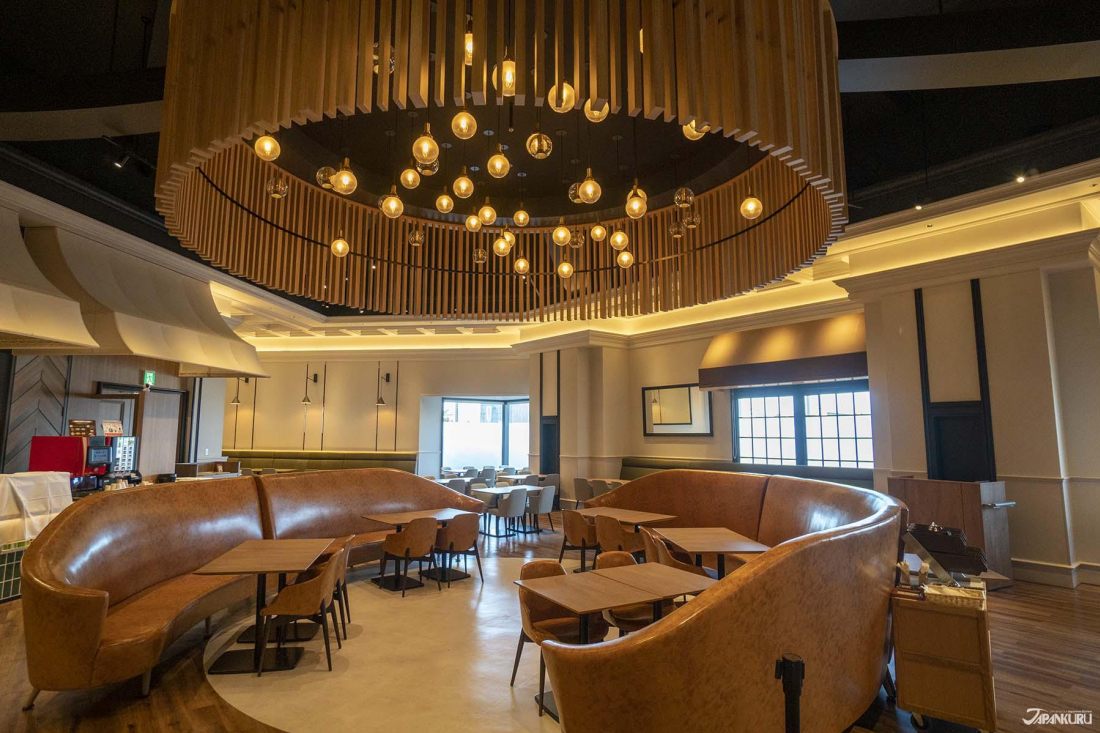 After a good night's sleep, it's time for the most important meal of the day, and at Oriental Hotel Universal City the breakfast is made to get you ready for a full day of fun at the park. Served from 7:00 to 10:30 in the hotel's bright and sunny restaurant right off the lobby, the dazzling variety of the buffet-style breakfast is sure to please both the eyes and the tastebuds of all kinds of palates.

The buffet includes hot and cold dishes, including a few made-to-order specialties, with counters offering up a panoply of breakfast basics: bacon, eggs, sausage, pastries, fresh fruit, and even a salad bar. The colorful donut rack is visually striking, but adventurous breakfasters might be interested in the little bits of local Osaka cuisine, like takoyaki (octopus balls) and kushi-katsu (fried things on a stick, Japanese-style).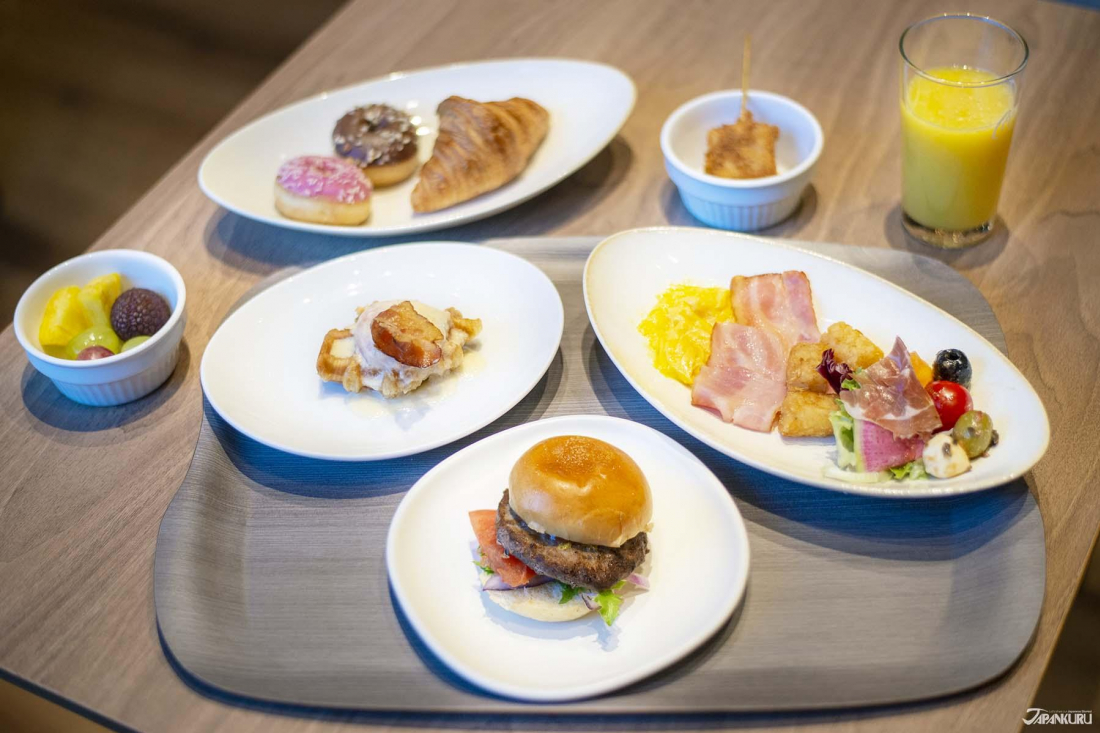 The real stars of the show at breakfast are some of the most filling plates, each made to order. There are hamburger sliders fresh off the griddle for guests looking to stay full and satisfied through hours of fun at Universal Studios, and "croffles" (croissant waffles), which can be topped with syrup, or made into a decadently delicious rendition of eggs benedict. Talk about doing breakfast right.
Enjoying Universal Studios & Local Osaka
How should you spend your days while staying at Oriental Hotel Universal City? Well, for travelers planning to enjoy their time at Universal Studios Japan, this hotel is about as convenient as it gets, so most hotel guests beeline it straight to the amusement park entrance after breakfast each morning. The gates are just a couple minutes away!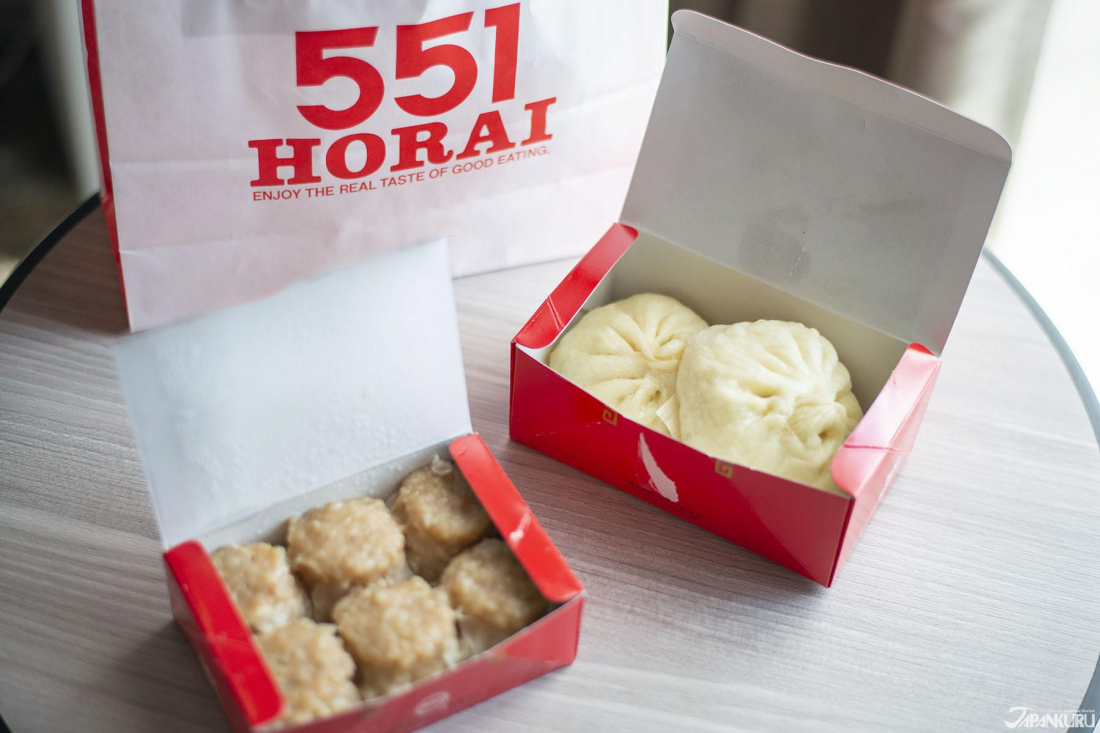 Ready to take a break from the hustle and bustle inside the amusement park? Right outside the entrance, the Universal Citywalk Osaka connects the train station, the park, and the hotel with a wide range of shops, restaurants, cafes, and more. Pick up a comfy new outfit for your next day at the park, choose some Osaka souvenirs to bring home, and sit down for lunch or dinner while you're there! If you're tired and hungry after a long day riding the rides and seeing the shows, there are some great takeout options too, which you can bring back to your room for a relaxing treat. We highly recommend getting some of the pork buns (butaman/豚まん) from 551 Horai – a local Osaka pork bun shop that has fans all over Japan, and a convenient counter around the corner from the hotel.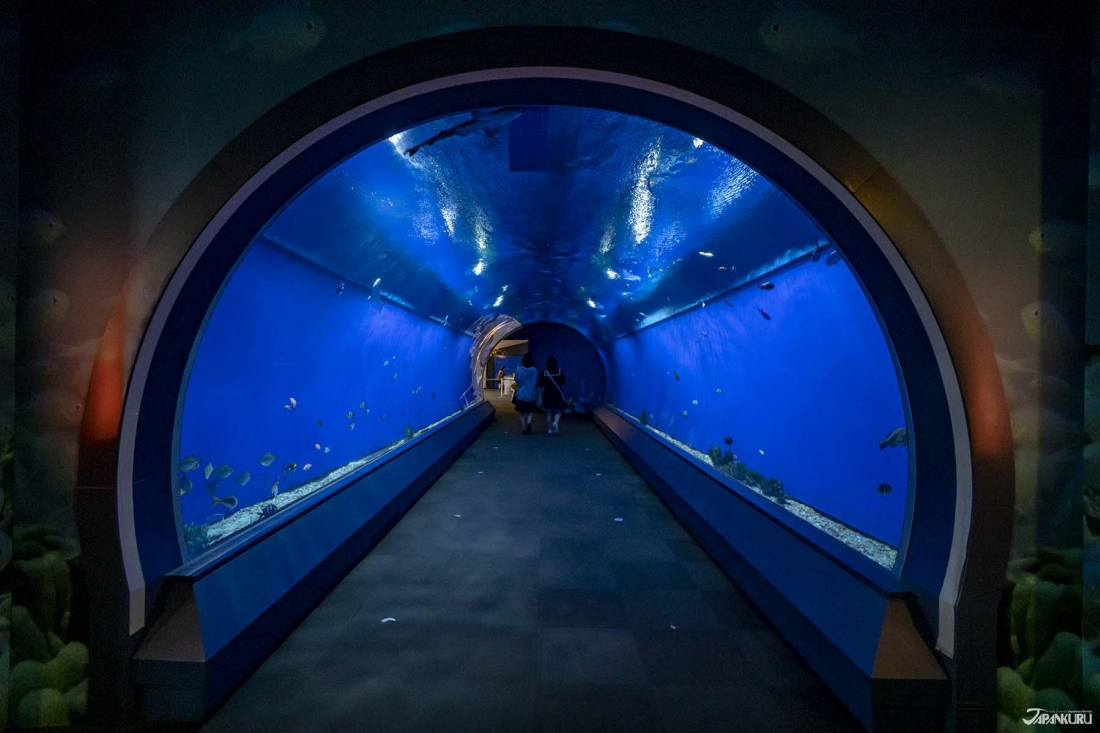 Hoping to explore a little more of Osaka? Oriental Hotel Universal City is conveniently close to some of the city's other popular attractions, as well! Just across the Aji River from the hotel and Universal Studios, travelers will find Osaka Aquarium Kaiyukan, widely considered one of the top three aquariums in Japan. The aquarium guides visitors through the oceans and rivers of the world, looking to recreate natural habitats in each of the enclosures for the benefit of the animals and the humans learning all about them. You won't find any animals jumping through hoops at Kaiyukan, but you will find enormous tanks with local Japanese animals like whale sharks and giant spider crabs, and animals from far-off locales, like penguins and sea turtles!

Located right next to Osaka Aquarium Kaiyukan, the Tempozan Giant Ferris Wheel is big and bright enough to be visible from some Oriental Hotel guestroom windows, and every night the colorful Ferris wheel lights turn into a fabulous light show. But sightseers shouldn't miss a trip all the way around this 112.5 meter (369′) wheel, either. The view from the top is a spectacular panorama of the Osaka bayside day or night (you can see Universal Studios across the water, too), and special see-through cabins offer a one-of-a-kind look in just about every direction.
Find Your Green Oasis in Osaka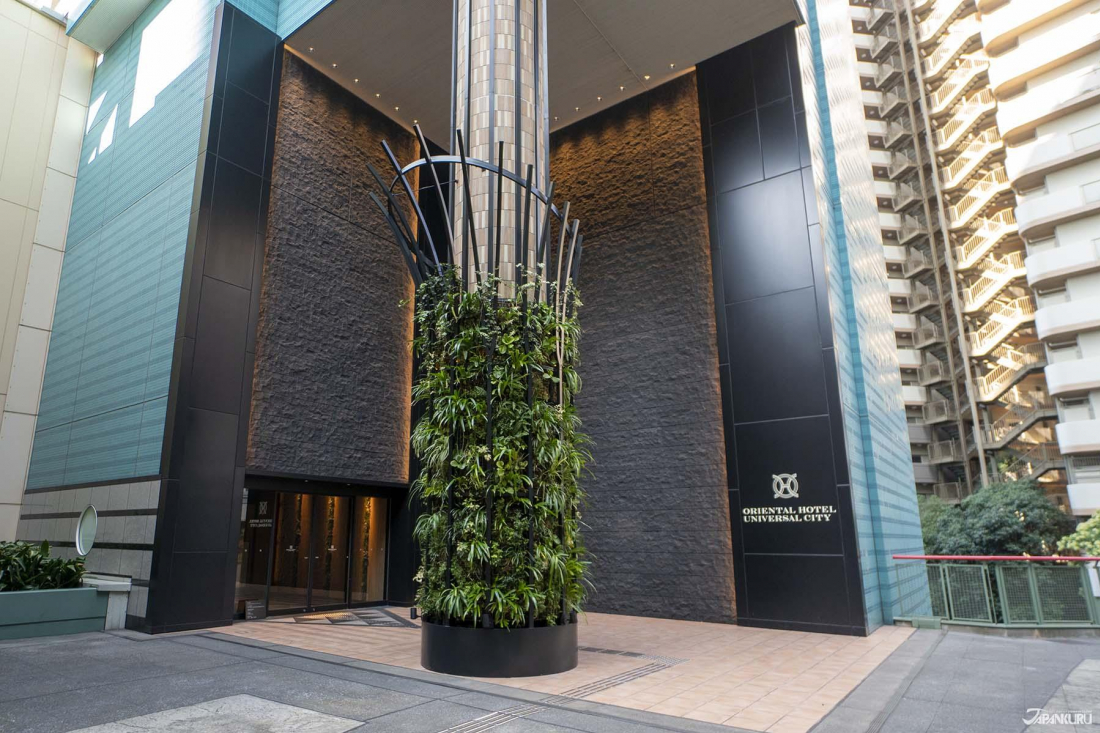 Enter the verdant lobby of Oriental Hotel Universal City, and the peaceful green space is a far cry from crowds outside. This hotel might be mere footsteps away from some of Osaka's must-see sights, but Oriental Hotel's quiet atmosphere, well-equipped rooms, and hearty breakfast offer all you need to rest, recharge, and get back out there for another day of fun. Don't miss it on your next trip to Japan!
For more info and updates from Japan, check Japankuru for new articles, and don't forget to follow us on Twitter, Instagram, and Facebook!