What to Do Around Mt. Fuji – Hiking, Hot Springs, and More!
Travelers love to climb Mt. Fuji, but there's even more fun to be had around the iconic mountain.
Seeing Mt. Fuji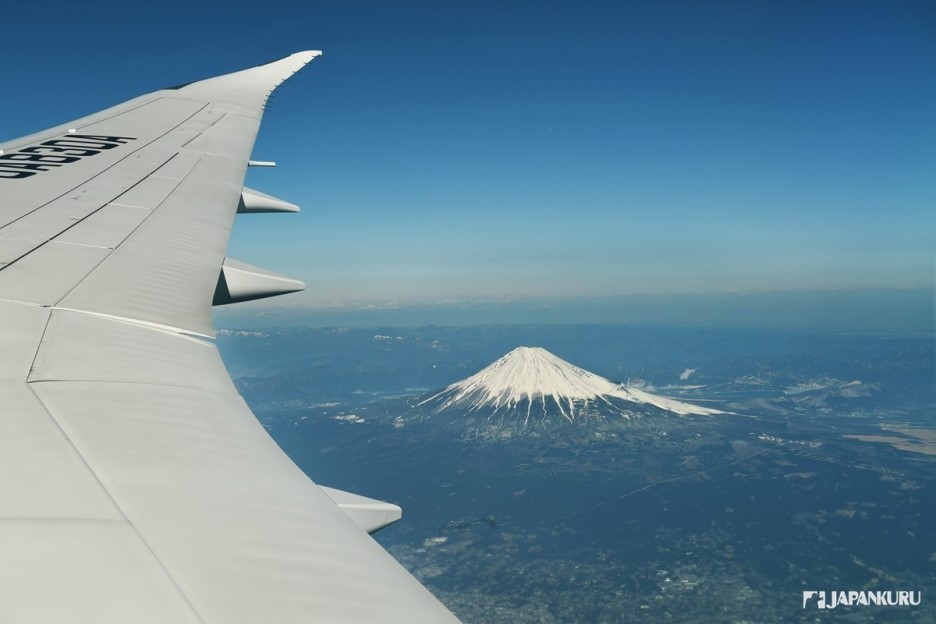 The highest mountain in Japan, and a symbol of the nation, some might say a trip to Japan isn't complete without a visit to Mt. Fuji. But as famous Japanese paintings and prints from the past few centuries can attest, there's more to do at this famous mountain than just reaching the top. Whether you love to hike, or just want to see all the gorgeous scenery from the foot of the mountain, there's plenty to do on and around Mt. Fuji!
Climbing Up the Mountain, and Climbing Under the Mountain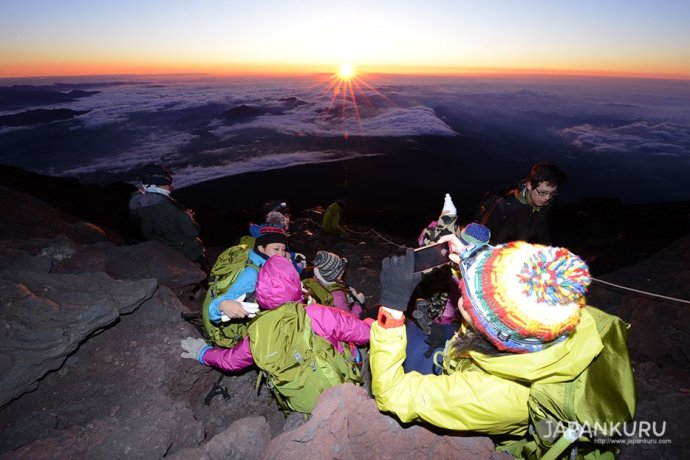 Reaching the peak of Mt. Fuji can be a magical experience, and many hikers time their climbs to reach the top of the mountain at sunrise. Start in the afternoon, book a night in a mountain hut for a few hours of sleep, and then finish your hike in the early hours of the morning to catch the rising sun from what feels like the top of the world! Just be aware – this is a serious hike! Locals dressed in full hiking gear sometimes marvel at the tourists who arrive at the mountain in jeans and flip-flops. Don't be that tourist! There are plenty of detailed guides to climbing Mt. Fuji out there, from what to wear to when to go. Due to the dangers of climbing when the mountain is covered in snow (off-season hikers have made news in recent years for tragically falling to their deaths from Mt. Fuji), climbing season on the mountain is officially announced every year after looking at the weather patterns, although the dates generally fall from early July to mid-September. Make sure to plan accordingly!

One alternative to climbing up the side of Mt. Fuji is to burrow right into the heart of the mountain! Mt. Fuji is technically an active volcano, and a huge eruption in the year 864 reshaped the local landscape, creating the shapes of the famous nearby lakes and simultaneously forming a tangle of lava tubes, still open under the mountainside and accessible from Aokigahara Forest. Thanks to the cool temperatures that last throughout the year, Fugaku Fuketsu (富岳風穴, AKA Fugaku Wind Cave) and Narusawa Hyoketsu (鳴沢氷穴, AKA Narusawa Ice Cave) are particularly popular with sightseers, especially in the hot summer months.
Admiring Mt. Fuji from Afar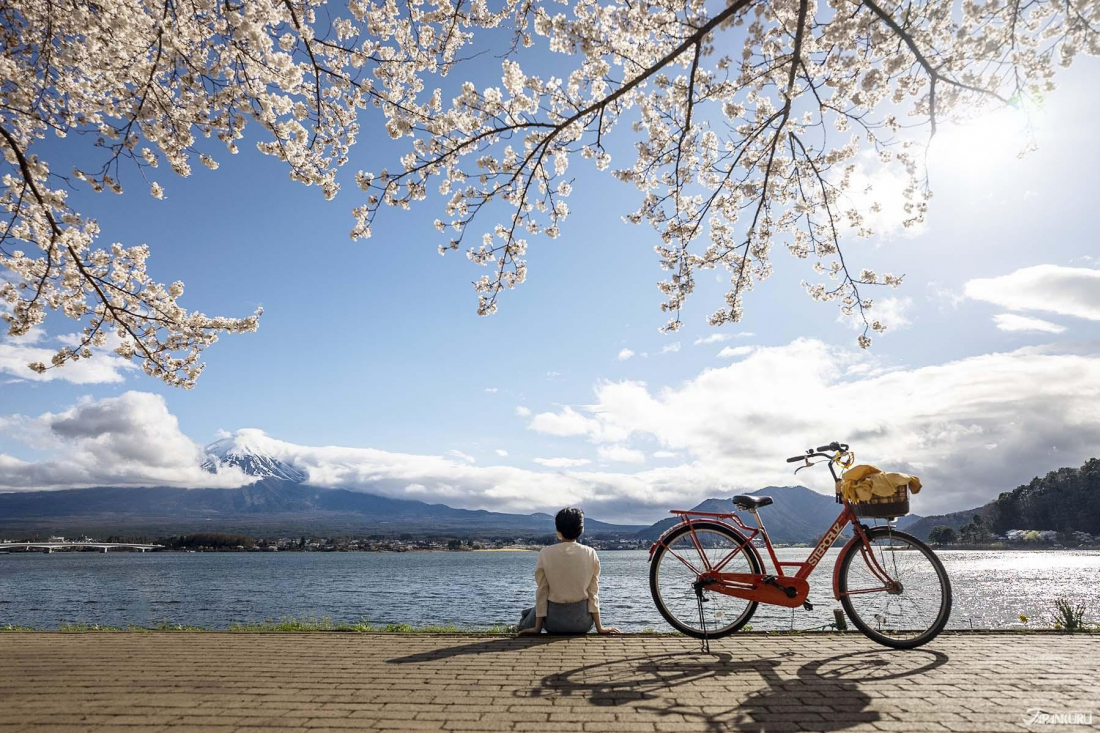 Ask a local and you'll quickly learn – most Japanese sightseers who want to go admire the beauty of Mt. Fuji don't bother climbing the mountain. Many will even tell you that the dusty trails along the mountainside only offer its ugliest angle, even joking that "Mt. Fuji isn't a climbing mountain, it's a viewing mountain." (Although the view from the top might still be worth it.) Instead, vacationers often head to the foothills of Mt. Fuji, where the mountain's silhouette provides a beautiful backdrop for the lakeside resort towns in the Fuji Five Lakes area. The mountain itself actually sits on the border between two of Japan's prefectures, Shizuoka and Yamanashi, but the Yamanashi towns north of Mt. Fuji have done a better job of attracting sightseers over the years. The most famous of these little communities is probably Kawaguchiko, which has a number of little museums and sightseeing destinations, but there are traditional Japanese ryokan hotels all around the region. You can lounge around wearing a yukata and eating traditional Japanese food, or head out for a cruise across the lakes and a meal of local hoto noodles, while soaking up the Mt. Fuji atmosphere all day long.

The nearby city of Fujiyoshida is where you'll find these two famous spots, both enormously popular among photographers!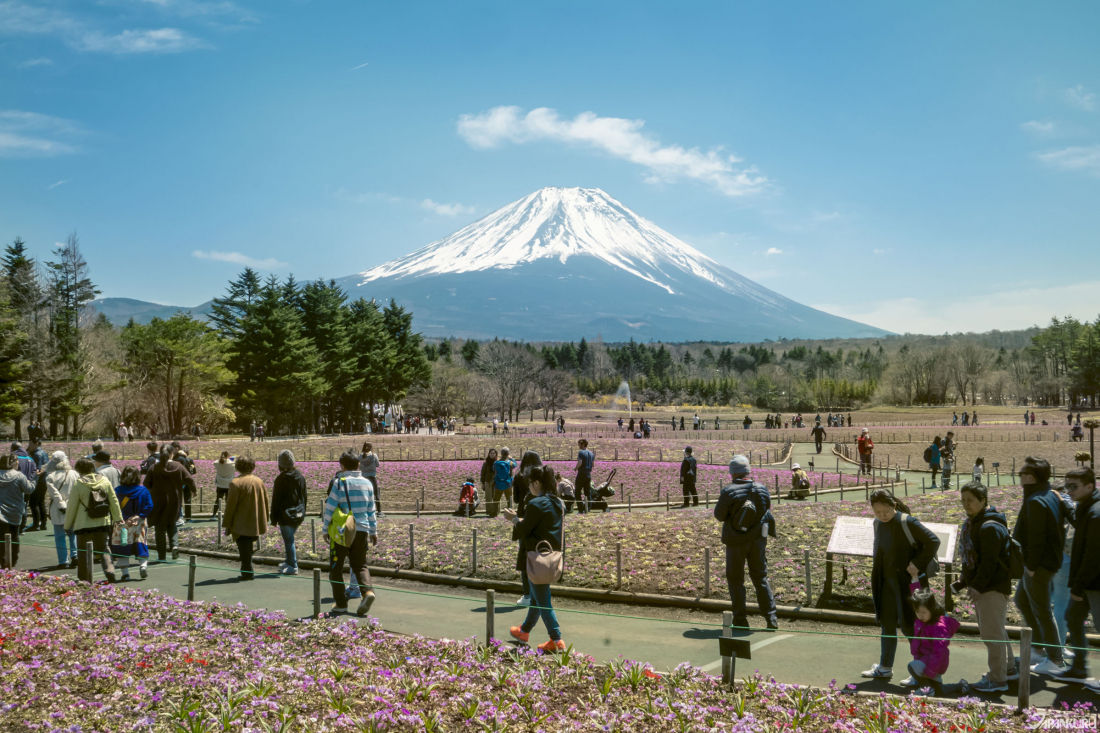 In spring, just after cherry blossom season (mid-April to late May), the Fuji Shibazakura Festival held at Fuji Motosuko Resort in Kawaguchiko also offers a unique view of the iconic mountain in front of a field of pretty pink moss phlox flowers.
Local Marathons & Races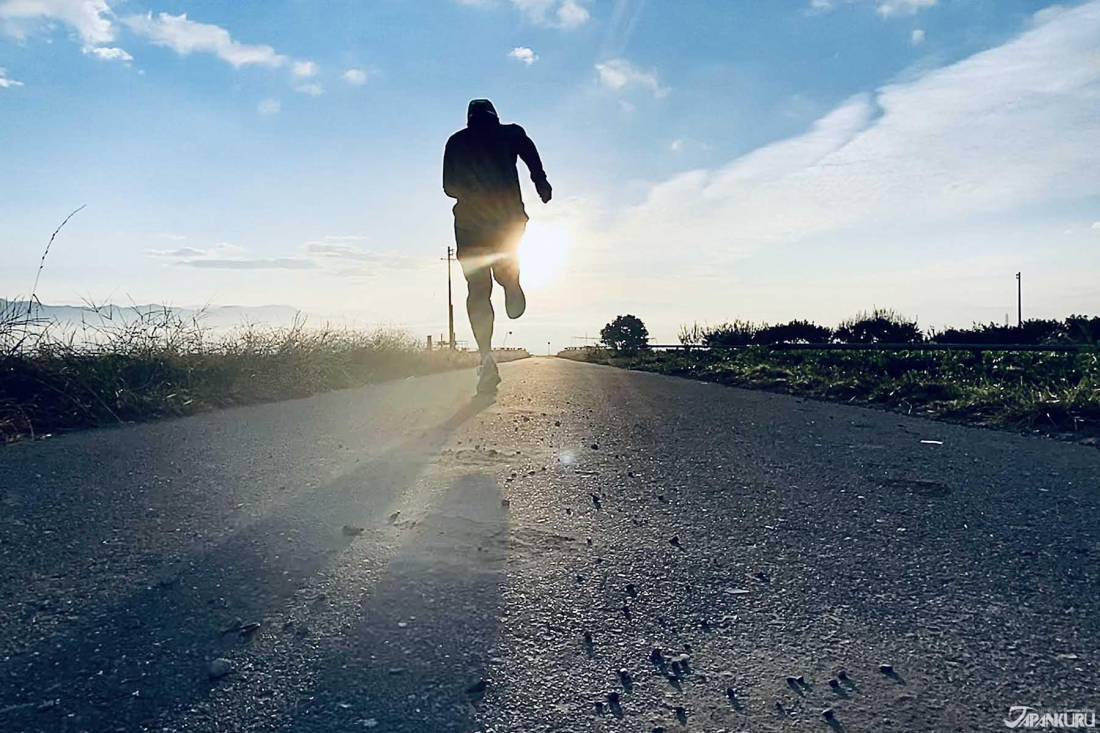 Perhaps the most scenic marathon in Japan, if not the world. Runners will rejoice to hear that the Mt. Fuji Marathon offers a chance to enjoy a 42km right loop directly beside Mt. Fuji each November! The marathon course traces a path around Lake Kawaguchiko and Lake Saiko, giving runners a chance to run through the cool lake breeze and the picturesque scenery, all while taking in the view of Mt. Fuji from a variety of lovely angles. For a slightly easier run, the Mt. Fuji Marathon also offers a 10.5km charity fun run, for a similar but less grueling experience.
For committed athletes, The Ultra-Trail Mt. Fuji is an even more challenging option that takes place in the spring. The 100-mile (165km) course follows a winding trail three-quarters of the way around the base of the mountain, climbing up nearby ridges and back down to lakeside paths, finally looping back around to finish at the popular local amusement park Fuji-Q Highland. It's not a run for the faint of heart, that's for sure.
Of course, casual runners can enjoy the lakeside paths at the foot of Mt. Fuji any time of year, without all the official fanfare!
Camping in the Foothills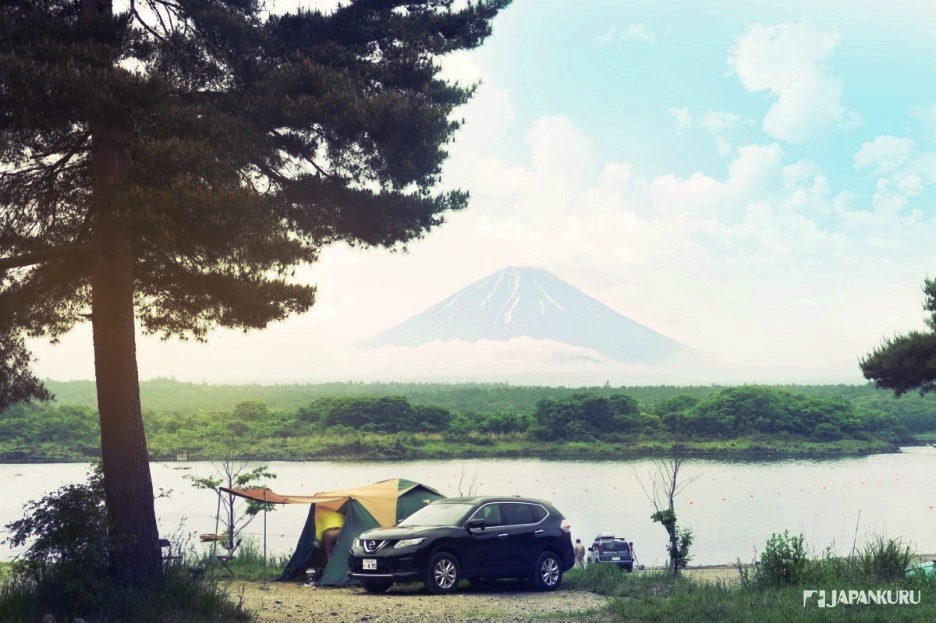 For travelers staying around Mt. Fuji, accommodation options usually revolve around traditional Japanese-style ryokan hotels, but one fun and slightly less fancy alternative is camping. There are a number of camping grounds in the Fuji Five Lakes area, each offering different facilities, but all in full view of the majestic mountain. Whether you want to bring a tent, stay in a simple cabin, or try a little luxury glamping, there are all kinds of options. Many of the most popular grounds are right on the water of Lake Saiko or Lake Shoji, so there's not only a great view, but access to boat piers and lake activities as well! The photo above is from a Japankuru trip a few years back, at Shojiko Camping Cottage.
Hot Springs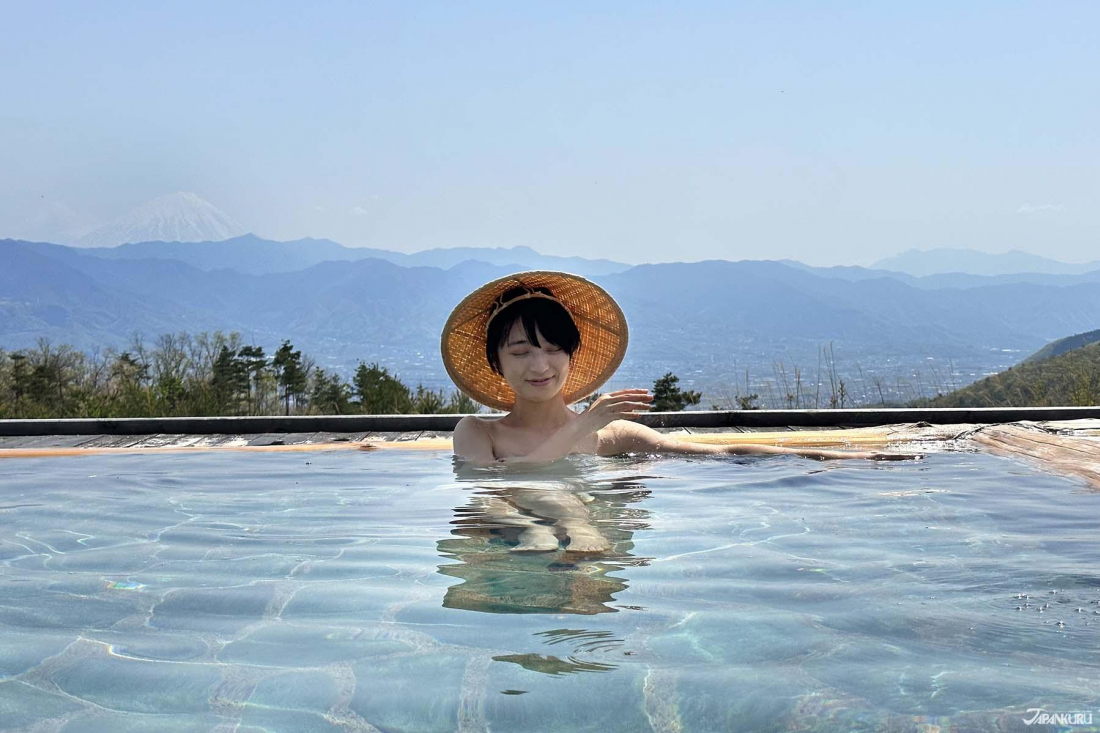 Whether you're recovering from a tough hike to the peak of Mt. Fuji, or just want a beautiful place to soak in Japan's famous onsen baths, the area around Mt. Fuji is a great place to indulge in the luxuries of Japan's hot springs. Many of the ryokan hotels at the foot of the mountain and around the Fuji Five Lakes have their own onsen baths, and a number of those include open-air baths for maximum Mt. Fuji visibility. Not far from the mountain you'll also find a handful of so-called "onsen towns," which are famous around Japan for having particularly plentiful, luxurious, or high-quality hot springs. While slightly farther away from the mountain, both Hottarakashi Onsen and Hakone have huge reputations and onsen facilities with perfectly picturesque views of Mt. Fuji! (Eagle-eyed readers will even see it in this cloudy picture from Hottarakashi Onsen.)
All Around the Mountain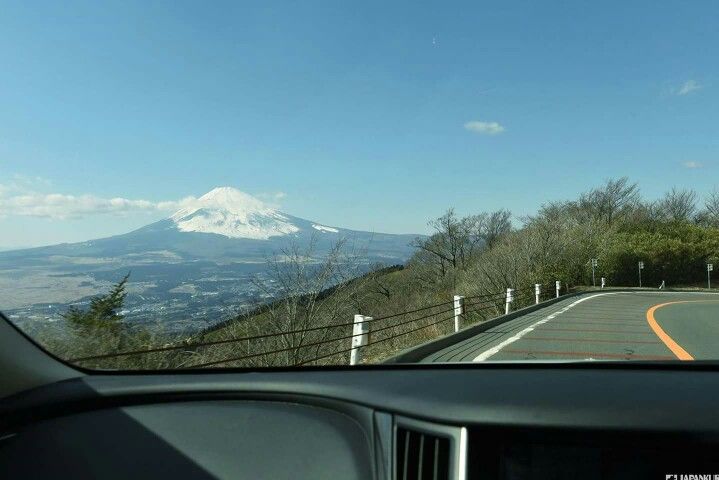 From arduous hikes to heavenly hot springs, there's plenty to enjoy on and around Mt. Fuji, whether you like to push yourself to the limits or just take it easy all day long. Whatever your itinerary looks like, there's no denying that Mt. Fuji is a symbol of Japan, and it's worth fitting into your schedule!
For more info and updates from Japan, check Japankuru for new articles, and don't forget to follow us on Twitter, Instagram, and Facebook!