3 Must-See Mountains to Climb in Japan
Get off the beaten path in Japan, but don't stray too far from the trails, on these three mountains locals love to hike!
Mountain Climbing in Japan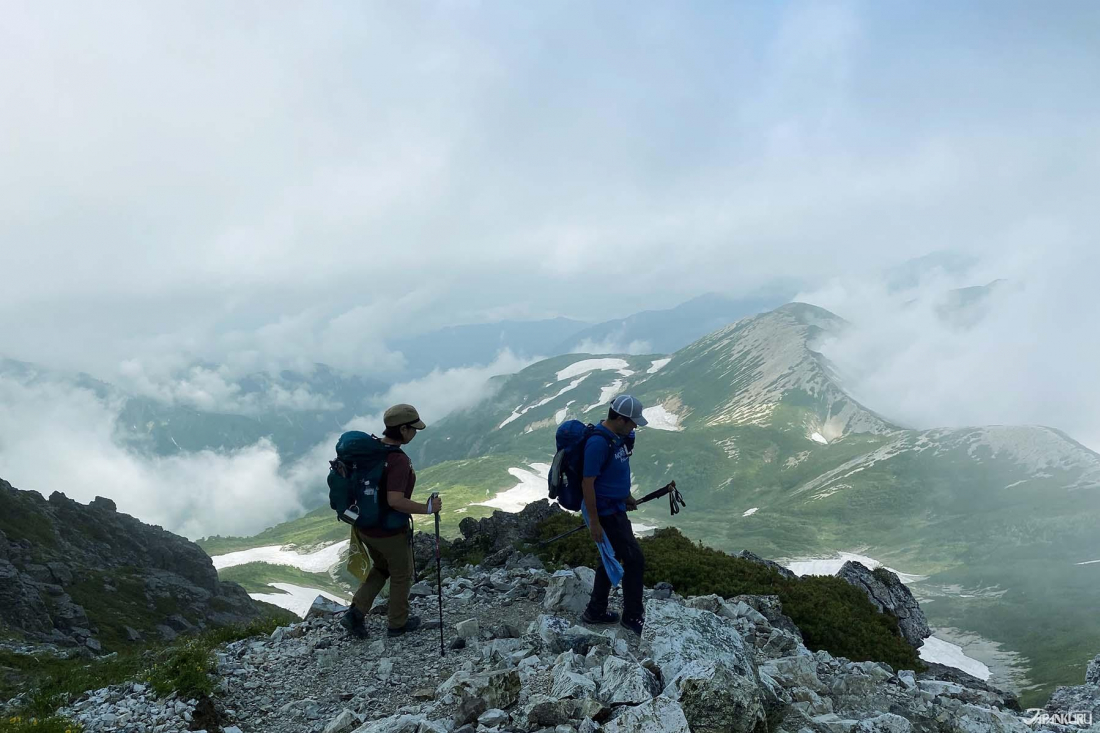 Imagine climbing to the very top of a mountain and gazing out at the beautiful Japanese countryside… are you imagining yourself on the snow-capped peak of Mount Fuji? Well, Fuji might be a symbol of Japan, but many locals will tell you that Mount Fuji is really less of a "climbing mountain" and more of a "viewing mountain." Iconic enough to inspire generations of artists from afar, but dusty and crowded up close. So for those who really love a good hike, and find satisfaction in scaling the steep sides of a beautiful mountain, Japan has quite a few peaks that offer mountain climbers amazing views, peaceful surroundings, and routes through much more interesting terrain. Japan has, after all, been traditionally worshipping majestic mountains for thousands of years. After starting with a few easy hikes around Tokyo, there's a whole mountainous country to explore! So grab some cool Japanese hiking gear, get ready, and choose a mountain that's right for you!
① Mount Shirouma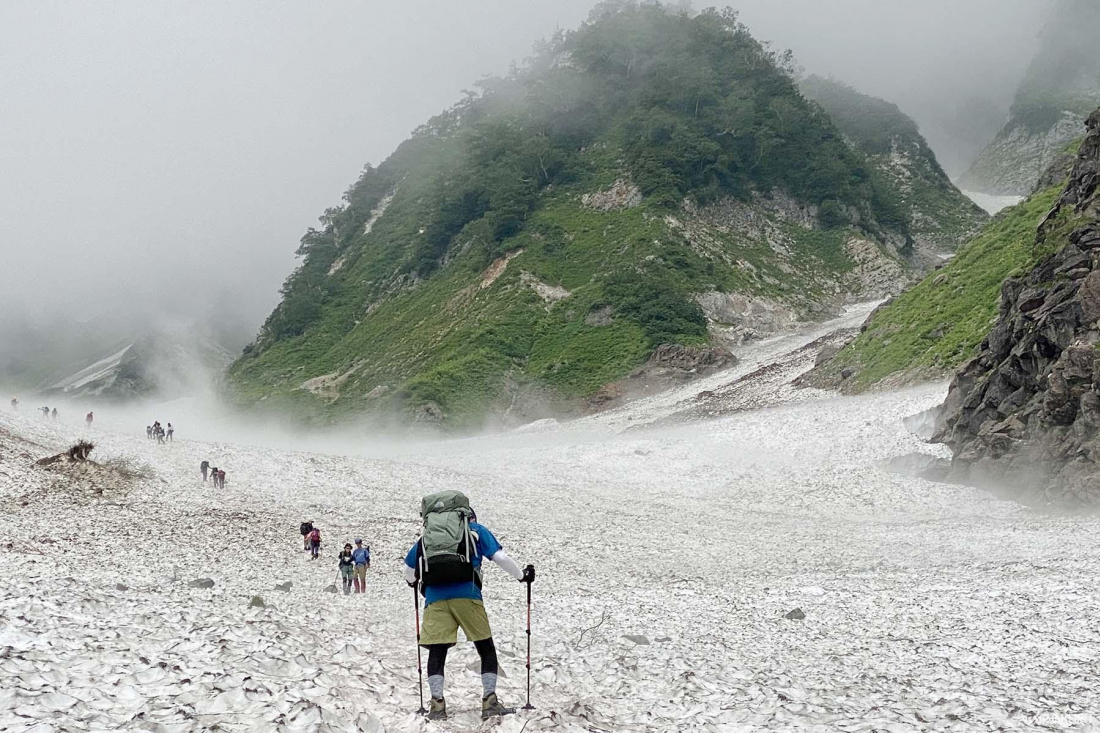 The wrinkles of snow that line Mount Shirouma certainly make it pretty from afar, but up close, it's not likely to leave you bored either! Just one peak in the "Japanese Alps" that cut across Japan, Mount Shirouma got its name (literally "white horse") from a patch of snow that stays brilliant throughout the year. Even after warm weather starts to melt the icy blanket from the mountainsides, smaller sections of snow stay stark white, and the reveal of Shirouma's "white horse" snow patch high on the mountain has long been a sign of spring for locals.
Travelers can reach the mountain via an easy bus trip from Hakuba, one of Japan's most popular ski resorts, and rent crampons at the foot of the trail to climb the snowy paths throughout the summer. After reaching the top, one of the joys of the Japanese Alps is walking along the ridge of the mountain range, traversing the stony spines that link one peak to another. At Mount Shirouma, a popular route takes hikers up through the snow, to the mountain's summit (marked by a stone monument that was carried all the way up on the back of a single old man!), then along a rocky ridge past Mount Korenge, and back down the mountain via a relaxing cable car! The lengthy trail isn't a feasible day trip, so those who make the hike will want to stay the night in a "sanso" (山荘), or mountain villa. Perched on mountainsides across Japan, these "villas" can range from wood huts to much chicer accommodations, and Shirouma's own Hakuba Sanso is not only one of the largest in Japan, but it's also been standing near the peak of Mount Shirouma for more than 100 years.

🗻 Mount Shirouma (白馬岳)
Hokujo, Hakuba, Kitaazumi District, Nagano

Hakuba Sanso (白馬山荘)
Hokujo, Hakuba, Kitaazumi District, Nagano
Official Website (jp)
② Mount Teine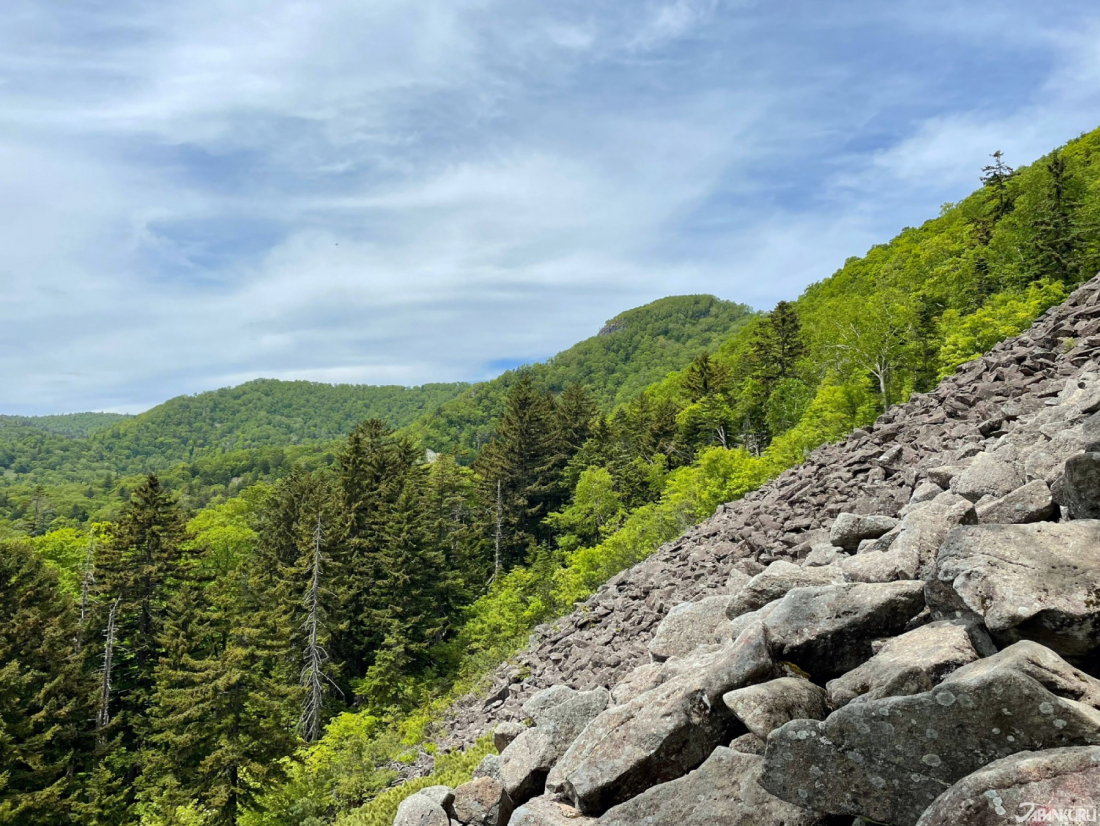 When looking for mountains to hike in Hokkaido, an initial search might lead visitors to Mount Yotei, an iconic mountain that has earned the nickname "Ezo Fuji," literally the Mount Fuji of Hokkaido. But local hikers are likely to tell you that the Ezo Fuji has similar issues to its famous namesake – it's just not a very interesting mountain to climb. Fortunately, there are some other great options on Japan's northernmost island! In the winter, Mount Teine is a convenient ski slope just outside of Sapporo, Hokkaido's capital city, and a former competition site for the 1972 Winter Olympics. In the summer, it's a lush green mountain with a number of popular hiking trails, a 1,023 meter (3,356ft) peak, and plenty to see along the way! Trails take you past babbling brooks and sparkling waterfalls, and large stretches covered entirely in boulders add a little challenging fun to the route. It takes an average of a little under four hours to reach the top, but the panoramic views of Sapporo and the surrounding countryside make a worthy reward!

🗻 Mount Teine (手稲山)
Heiwa, Nishi Ward, Sapporo, Hokkaido
Chosen your preferred route, and feeling ready enough to just about run to the peak? Well, before you head out, it's time to make sure you've got everything you need! Japanese people are often shocked at how ill-prepared foreign tourists can be when showing up to climb Mount Fuji – the image of an unsuspecting tourist trudging up the dusty trail in flip-flops and shorts is almost a running joke in the area. Don't be that tourist! (There are plenty of easy hikes to climb in sneakers around Japan, but for the most part, these are not them.) Fortunately, when it comes to great gear, Japan has you covered! Shop online for all kinds of outdoorsy items at retailers like Nature Tones and Nordisk, pick up walking poles and canteens at Muranokajiya, find some new hiking boots at Yosemite, and dress yourself in sleek and practical hiking duds from And Wander. If you're feeling especially stylish, you can even top it all off with a straw hat from Tanaka Hat, which has been weaving up hats to keep the sun off people's heads for over 100 years. Once you're all ready, it's time to cross sheets of icy snow, pick your way across fields of boulders, wade through waves of colorful foliage, and check out some of the most amazing views from these three great Japan mountains!
③ Mount Nasu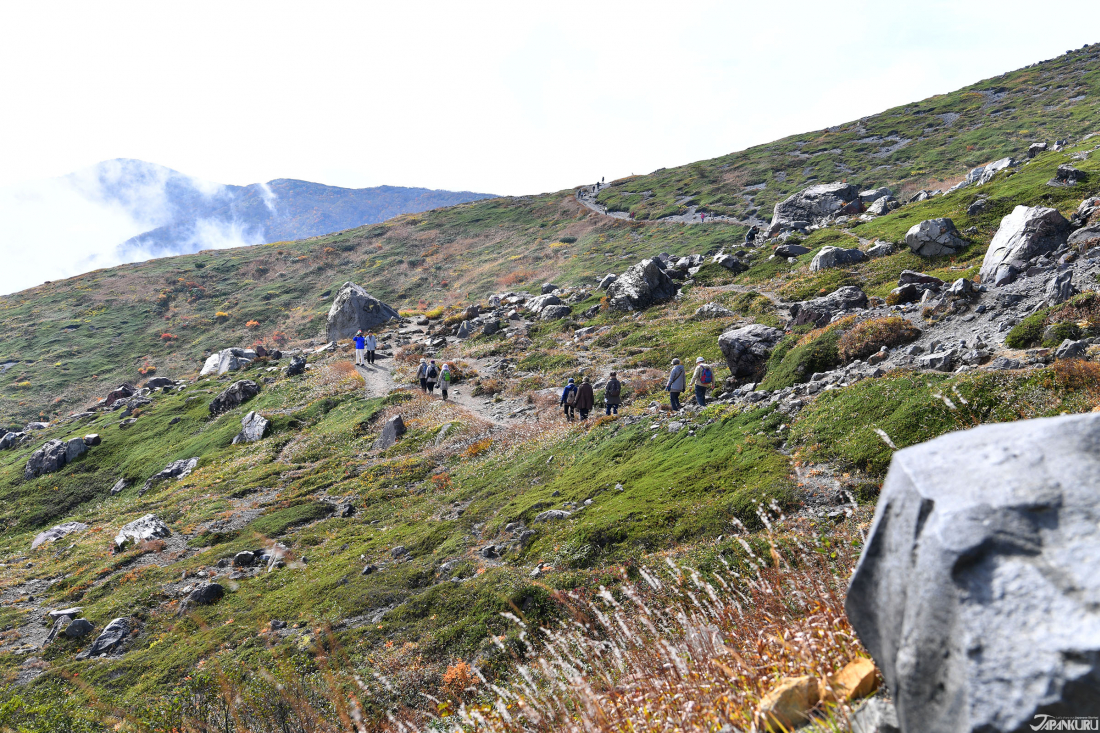 The Nasu area of Tochigi prefecture is a popular resort area, thanks largely to the collection of volcanic peaks that give the region the name "Nasu Kogen" (那須高原), literally the Nasu Highlands. Throughout the year people come for luxurious hot springs, and in the summer it's the cool mountain breezes that draw waves of visitors, but in the fall travelers flock to Mount Nasu to hike through vistas of beautiful fall foliage in a riot of reds, yellows, and oranges. The mountain is one of Japan's 100 most famous, according to a list that even the Japanese emperor has taken note of. Mount Nasu has five peaks, ranging in height from 1,589 meters to 1,917 (5,213~6,289ft), but visitors tend to go for the Chausu peak, the second-highest, which is capped with a volcanic crater that sometimes spews volcanic vapors into the sky. Anyone looking for an easy little adventure can get to the mountain's 9th station via the convenient ropeway, and hike less than an hour to the top. Those looking for a little more of a challenge, and extra time to enjoy the otherworldly mosaic of fall leaves, can choose to follow a trail from the 7th station instead.

🗻 Mount Nasu (那須岳)
Itamuro, Nasushiobara, Tochigi
Get Ready to Get Out There