3 Must-See Tokyo Art Museums for Japanese Art Lovers
Visit Tokyo to see some of the freshest contemporary Japanese art in Japan, and find out how to bring it home with you too!
Japanese Art in Tokyo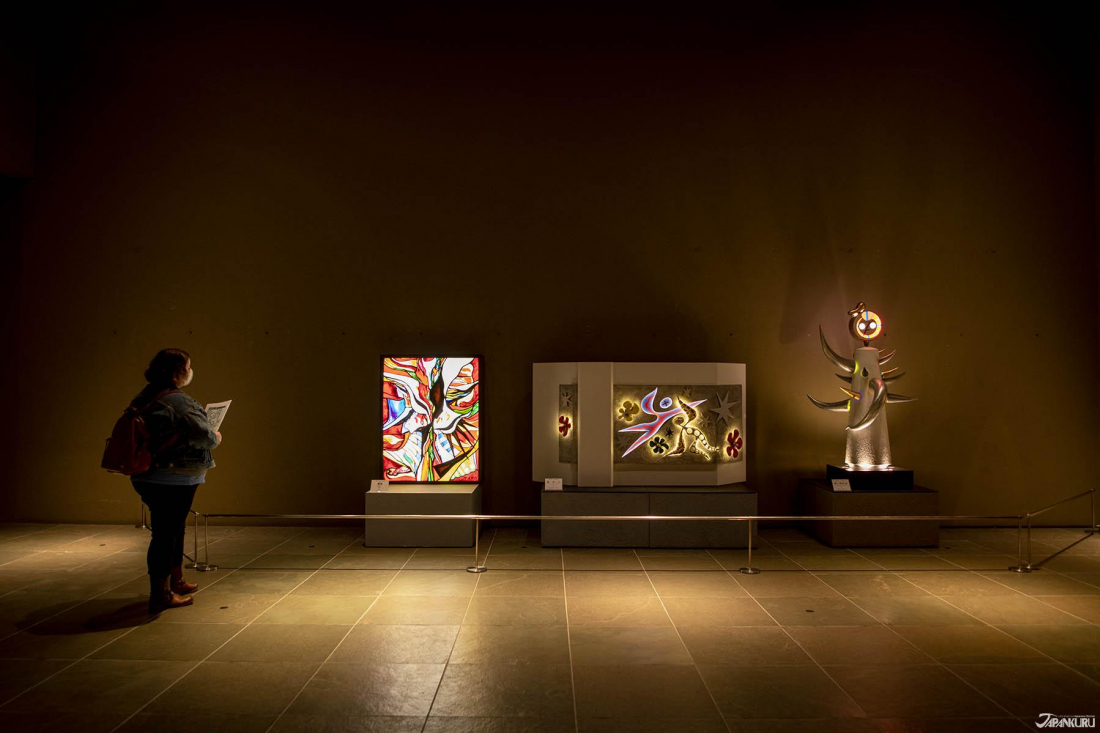 Cosmopolitan and full of culture old and new, Tokyo is full of art museums and galleries, making the city a go-to destination for art lovers from around the world. Massive museums display collections of traditional Japanese painted screens, elegant ink paintings, and hand-sculpted tea bowls made by the masters. Small galleries host rotating exhibitions that show off contemporary avant-garde art made by locals, or the original paintings of famous manga artists. Specialist museums focus in on one medium, one topic, or even one artist. Tokyo is a city of art, so read on to find out about some fantastic facilities to enjoy the local culture – plus some tips on how to decorate your own home like a Japanese art gallery, too!
➤ Mori Art Museum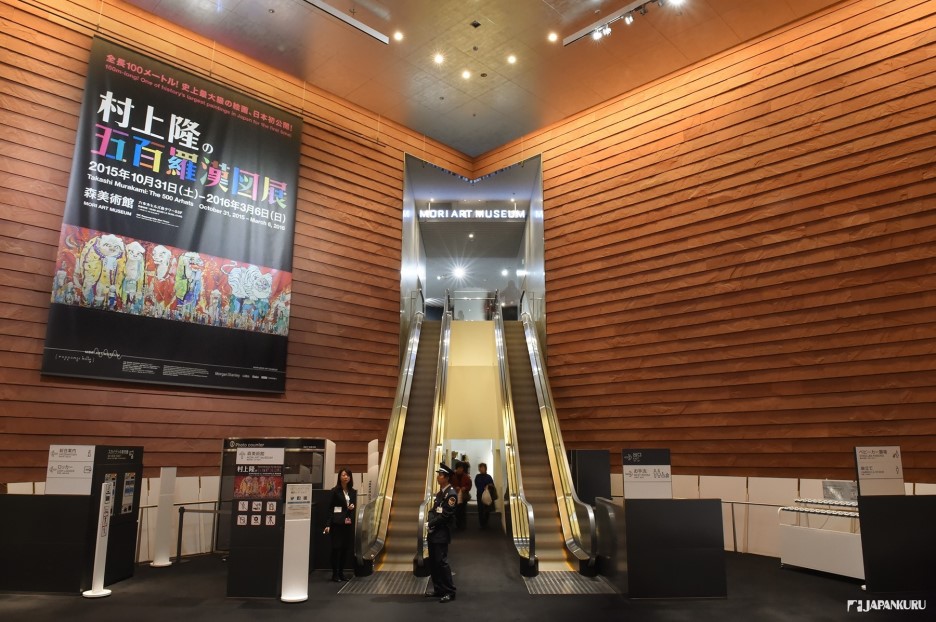 The Mori Art Museum can be found at the heart of Roppongi Hills, a modern shopping and entertainment complex that buzzes throughout the day, and the museum is a major Roppongi destination before the hopping local nightlife scene takes over after dark. The Mori Art Museum has no permanent exhibitions, making it a little challenging to pin it down too narrowly, but the constant variety of rotating exhibitions reveals a trend towards contemporary art, with frequent showings from Japanese artists and those from around Asia. Head there for collections of up-and-coming Asian artists, solo exhibitions Japanese and non-Japanese artists with an international reputation, and fun pop-culture exhibitions as well!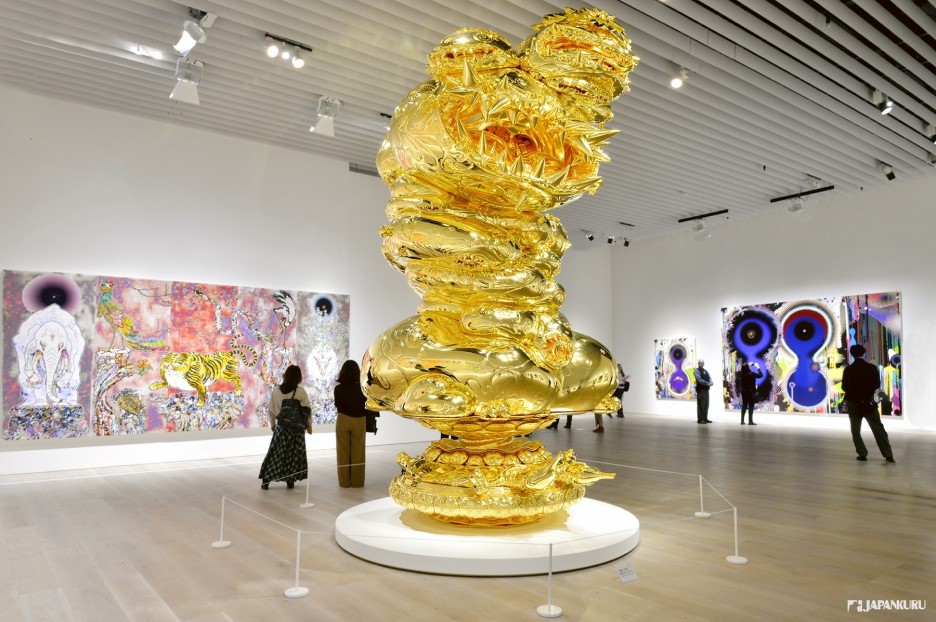 ▷ Art-Lover's Tip!
The Mori Art Museum gift shop is so popular with visitors that it even does a roaring business online. Check out their original Yayoi Kusama merchandise (found nowhere else!) and other cool items made in collaboration with Japanese artists!
➤ Top Museum (Tokyo Photographic Art Museum)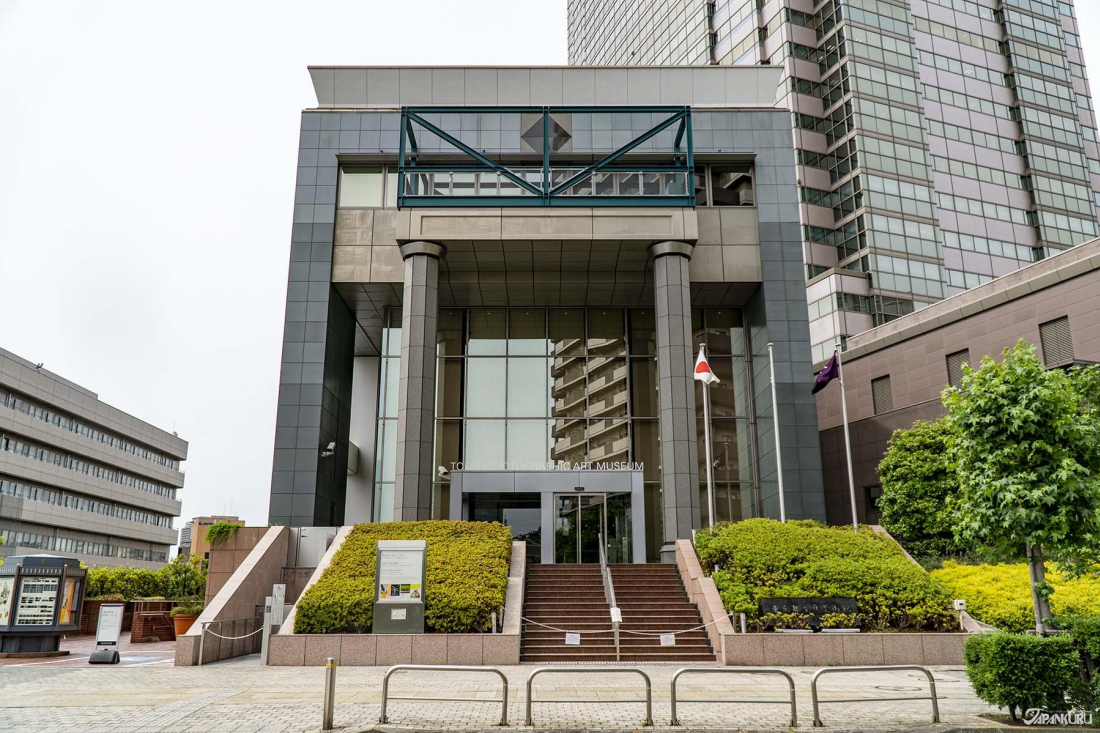 One of the first photography museums of its kind in Japan, the Tokyo Metropolitan Museum of Photography (officially nicknamed the Top Museum) has a vast collection of Japanese photography, and has been putting on exhibitions featuring a wide variety of artists and genres for the past 30 years. The museum tends to gather art from a number of photographers for each exhibition, making it a great place to compare and contrast works of all kinds, but they also host solo exhibitions featuring photographers from Japan and abroad, and even blend in pieces from outside the medium of photography! The current building sits at one end of Yebisu Garden Place, the site of the former Yebisu beer brewery and a free observation deck with a fantastic view of Tokyo.
Tokyo Metropolitan Museum of Photography (東京都写真美術館)
Yebisu Garden Place, 1-13-3 Mita, Meguro City, Tokyo
Hours: 10:00 – 18:00 (Thursdays and Fridays ~20:00)
Official Website (en)
➤ Taro Okamoto Museum of Art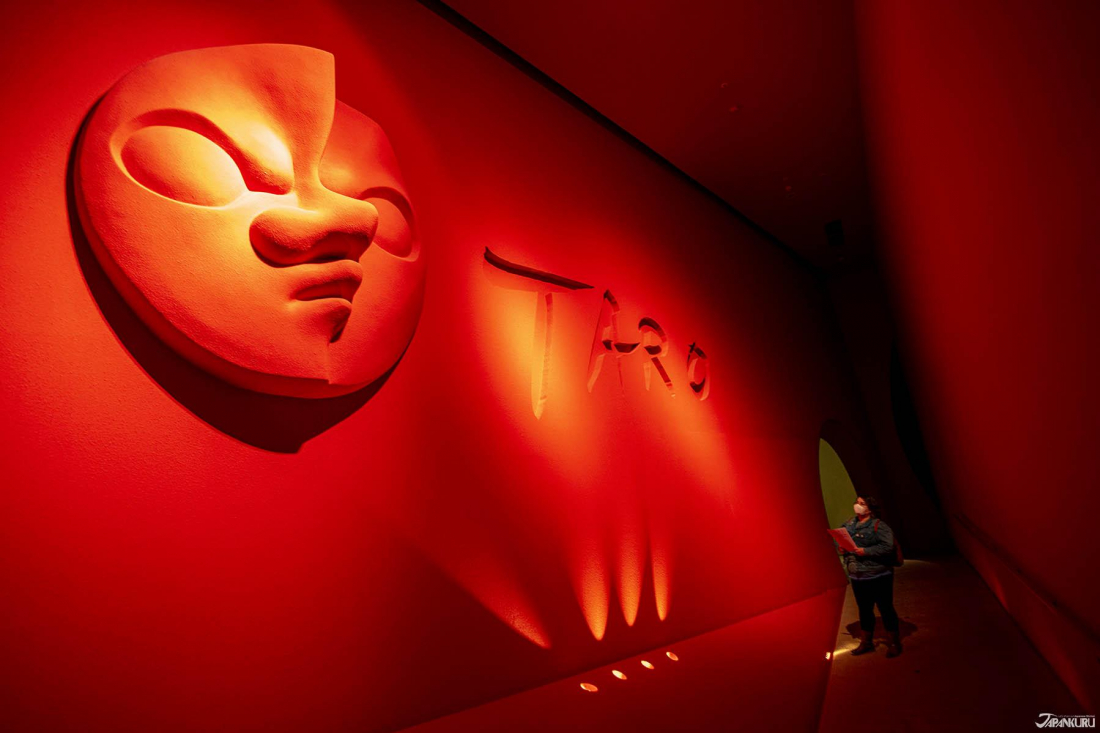 This museum is actually just over Tokyo's borders, but it's worth venturing outside the city limits to see this highly focused collection dedicated to the work of the sculptor, painter, designer, and altogether multi-faceted artist Taro Okamoto. Okamoto's most iconic work, the Tower of the Sun, can still be found at the Osaka site of the 1970 Japan World Exposition, but the Taro Okamoto Museum of Art* has a wide collection of his works large and small. Stand beneath the building-sized sculpture outside, sit on chairs and benches designed by the artist, and admire the multi-media collection on the museum's walls and shelves, varying from his early painted works, to his iconic sculptures and installations, plus lesser-known artistic ventures like his small-scale design work and body of photographic art!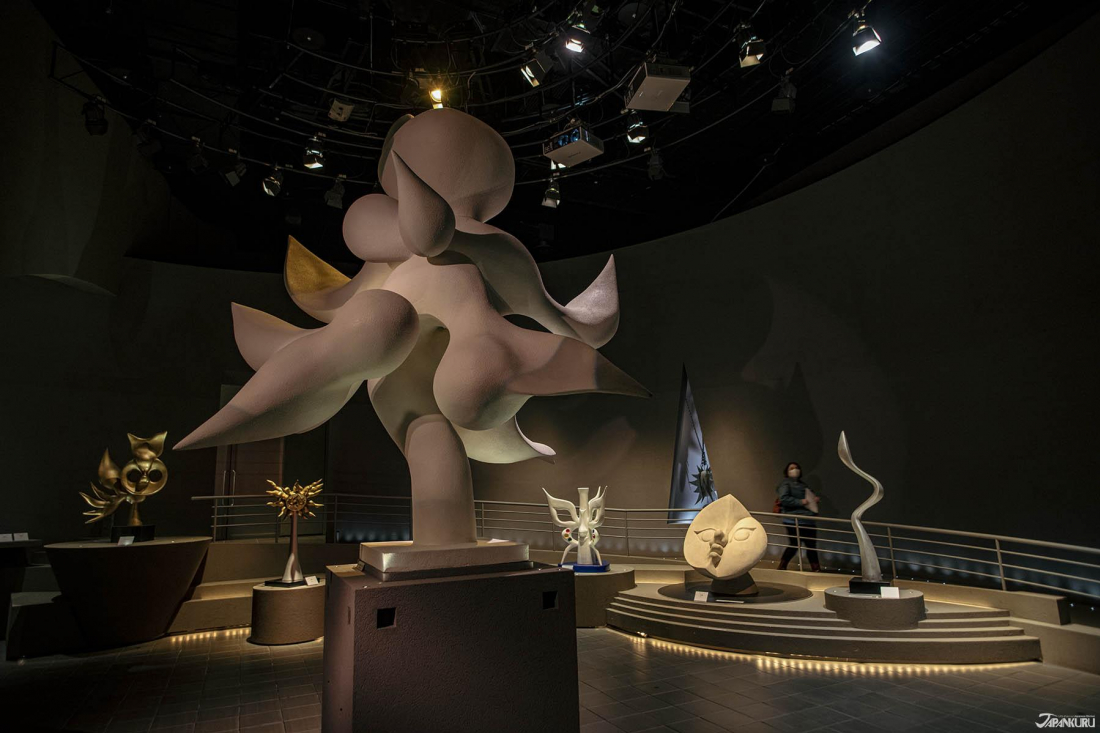 Taro Okamoto Museum of Art (川崎市岡本太郎美術館)
7-1-5 Masugata, Tama Ward, Kawasaki, Kanagawa
Hours: 9:30 – 17:00 (closed Tuesdays)
Official Website (en)
*Not to be confused with the smaller Taro Okamoto Memorial Museum hosted in the artist's former home and studio in Tokyo.
Bring the Japanese Art to You!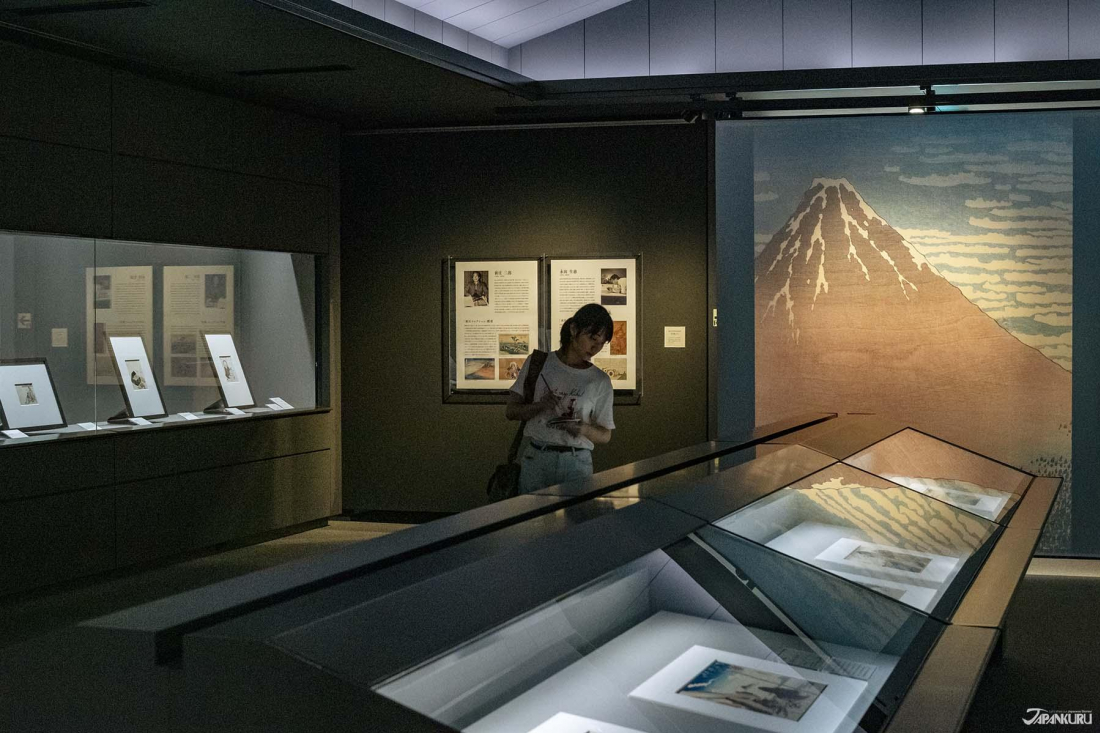 Tokyo has some of the most interesting and unique art museums in the world, each one with its own themes and its own masterpieces… but if you can't make it to Tokyo right now, it's actually not too hard to find fantastic Japanese art to hang in your own home! If you've ever wanted to turn your house into a Japanese art gallery (or maybe just curate a nice gallery wall in your bedroom), we've got some suggestions for you!
Websites like You And Art are great for checking out a variety of contemporary Japanese artists, who offer up everything from paintings and prints to sculptural pieces, like this slightly creepy but beautiful portrait of an ammonite with flowers by Yoko Tokushima, or this practical and adorable sculptural plant-shaped box by Momoko Ikarashi! ArtSticker offers a similar sort of contemporary selection and some interesting search options, so you can find the perfect little piece for a bathroom wall, like this little tilework sculpture from Kayoco Shimizu, or choose an enormous oil-painted abstract seascape (by Mino Watabe) to take up an entire bedroom wall For a more traditional look, it's worth taking a look at Waglass Art from Mitsuyasu Yokota, who preserves traditional kimono in glass to show off the fantastic range of colors and patterns, or even picking up a print of Japan's most popular kabuki performers at Kabukiya Honpo. Collectors who love beautiful artisanship might also want to turn their gaze to the world of Japanese pottery, like the fantastic collection found at Terada Bijutsu. From precious antiques to recent innovations in the world of elegant Japanese tea bowls, there are all kinds of shapes and styles to explore!
Just like the Mori Art Museum, other art museums and galleries around Japan have also brought their shops online to the excitement of art lovers around the world, selling museum merchandise, artsy accessories, fun nicknacks, and even original pieces of art. Check out the Karuizawa New Art Museum, Fukuoka Art Museum, and Span Art Gallery. Whether you're planning a long and luxurious trip to tour the museums of Japan, or you just want to bring a little beauty to your everyday life, don't miss the chance to check out some great Japanese art!