5 Japanese Hot Spring Recommendations For The Coming Winter – All About Onsen in Japan
Winter in Japan is looking chilly, have you decided which Japanese hot springs to visit?
Stay Warm in Japan's Chilly Winters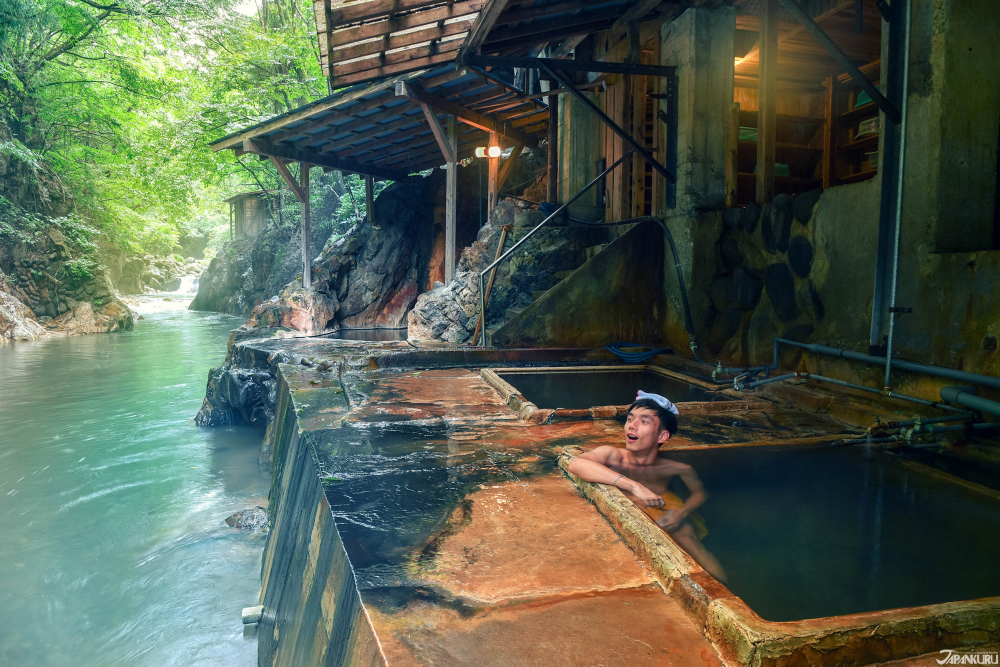 In Japan, hot springs (or onsen, 温泉) are a huge part of the local culture. Thanks to the seismically active Pacific "Ring of Fire," Japan is home to plenty of active volcanos, and even more natural hot springs, which provide piping hot bath water for onsen-lovers around the country. Each of these natural baths is a little bit unique, with some boasting supposed healing properties and others appearing vibrantly colored, and of course, some are more popular than others. So read on to find out about five areas around Japan, famous for hot springs!
1. Hyogo Prefecture – Arima Onsen & Kobe Beef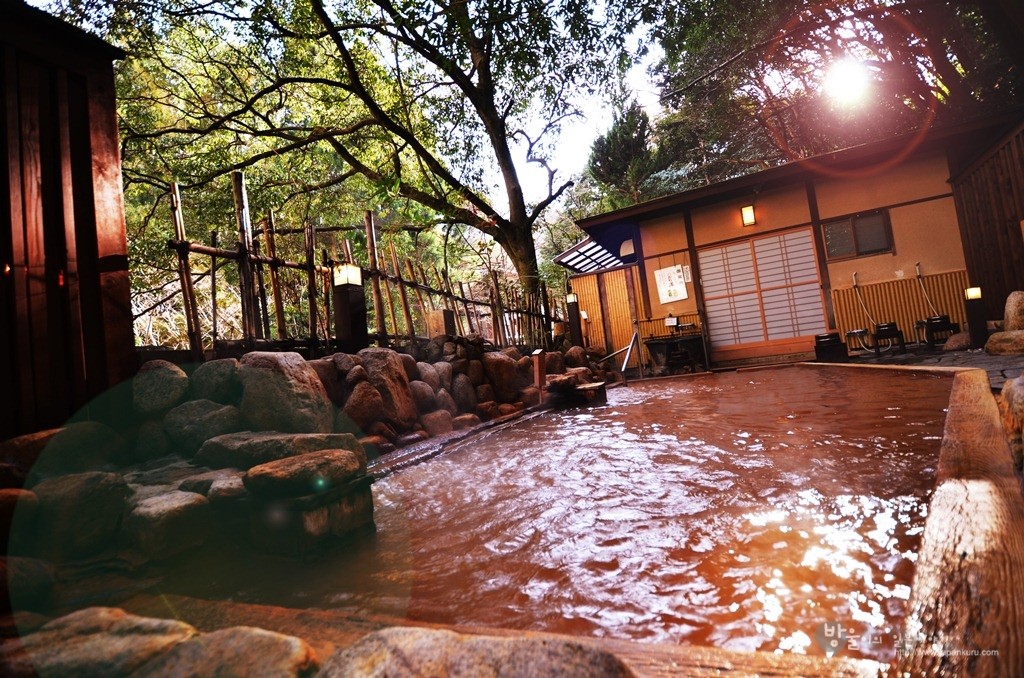 The hot springs in Arima (有馬) have long been at the top of Japan's national onsen popularity rankings, and for good reason, it's one of the three major "onsen areas" of Japan.

One of the most notable aspects of Arima Onsen are the Kinsen (金泉) hot springs, literally "Golden Springs." This local variety of onsen is known for the reddish color of the water, a natural result of high iron content in the hot springs. The unusually high percentage of sodium salts in the water also plays a role in giving the springs sterilizing properties, and in addition, Kinsen hot springs are said to help ease discomfort for those with arthritis, atopic dermatitis, and a handful of other conditions.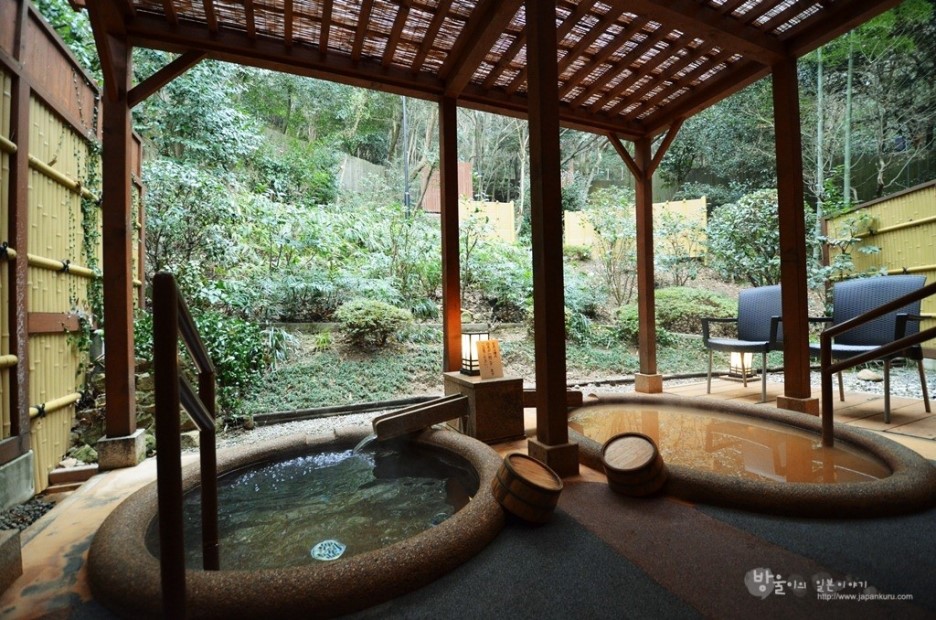 If Arima has golden springs, it's really no surprise that the other variety of hot spring in the area is… yes, silver! Called Ginsen (銀泉) hot springs, these are the area's "Silver Springs." The Ginsen onsen contain more carbon dioxide, which they say helps increase blood flow.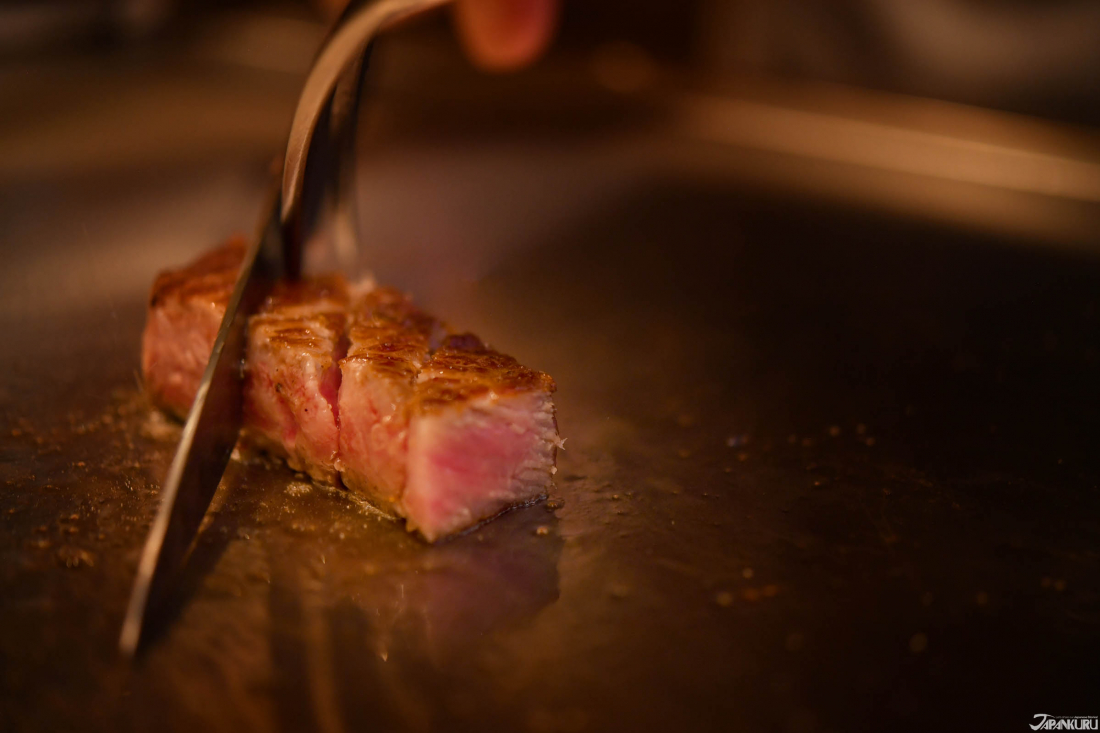 While Arima Onsen is common knowledge in Japan, outside the country people might be more likely to recognize one of the area's major food exports: Kobe beef. Unbelievably succulent and undeniably high-grade, don't miss out on this local delicacy while you're in Kobe! (Although there are also plenty of places around Tokyo to try some of Japan's best beef.)
2. Gifu – Gero Onsen & The Ideyu Morning Markets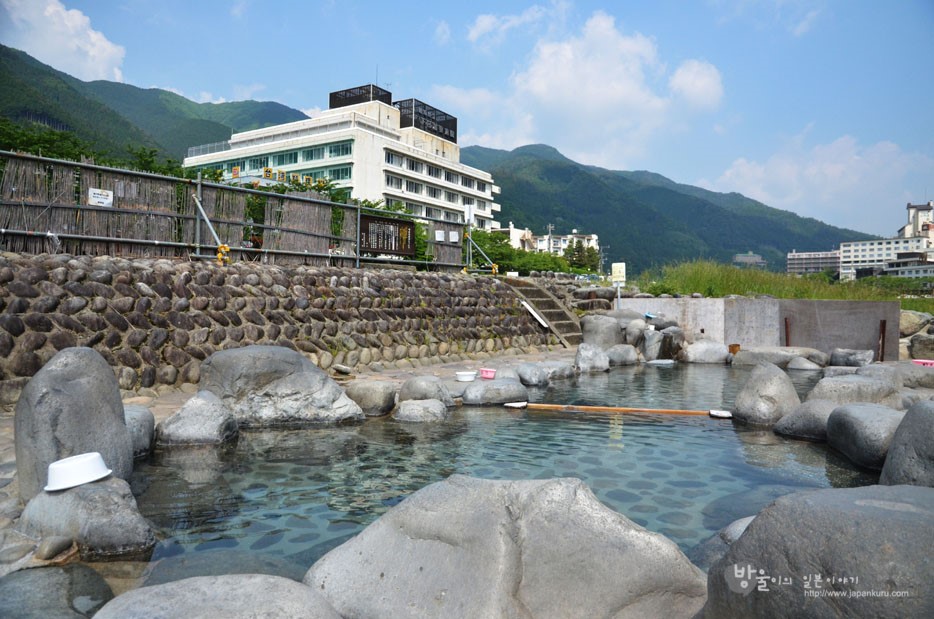 Gero Onsen (下呂温泉) is another one of Japan's most famous hot springs, located in the central-Japanese prefecture of Gifu. The water in these hot springs tends to be more alkaline, which leaves your skin feeling silky smooth after a dip in the bath. The area has a number of free public outdoor baths, too, for anyone to enjoy.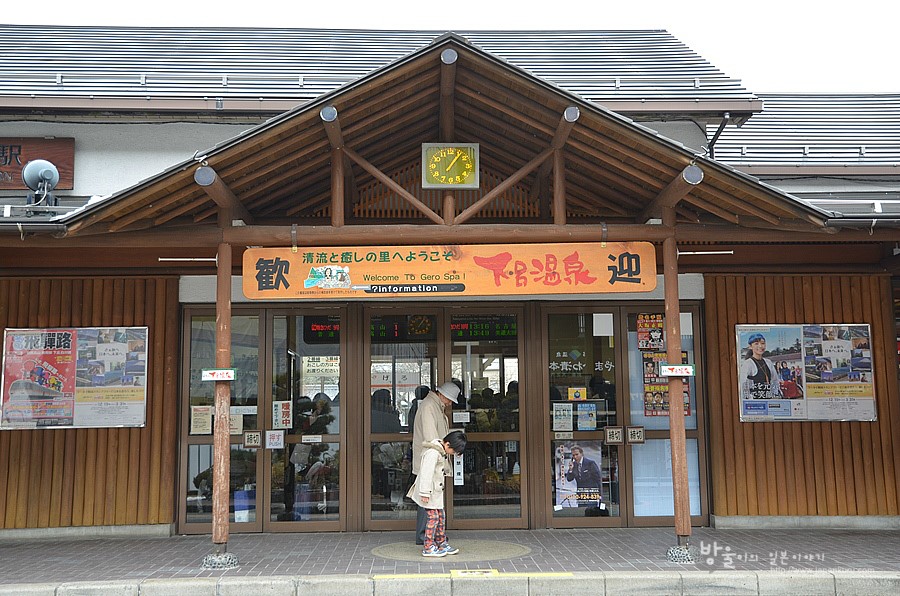 Since Gero Onsen is about an hour and a half from the big city of Nagoya, many people stop in at Nagoya Castle or other Nagoya attractions before hopping on the train to the hot springs of Gero.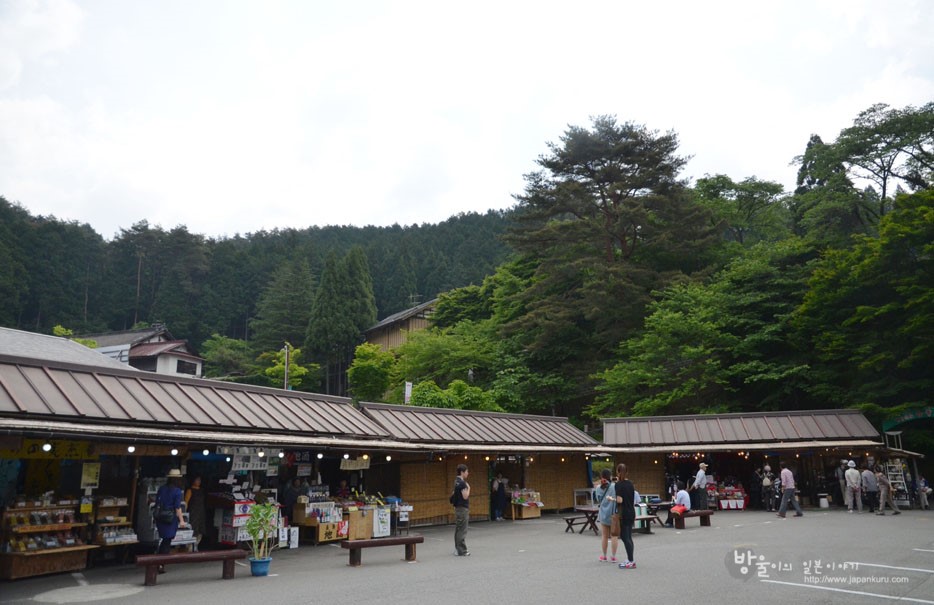 Gero Onsen is also home to popular morning markets called the Ideyu Asaichi (いでゆ朝市), which originally formed as a market for locals to exchange home-grown produce, but has developed into a destination for travelers in the area.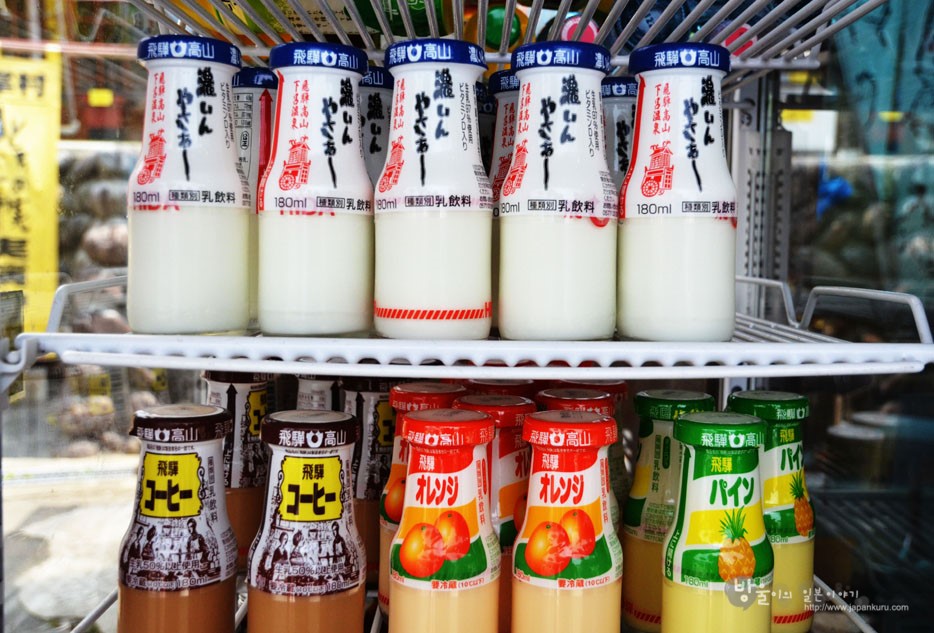 If you've watched a lot of anime, you might know that drinking milk right after a bath is actually a common practice for many people in Japan. So it's not unusual for hot springs and bathhouses to sell milk, often in small glass bottles. On top of your standard cow's milk, you might find milk in a variety of flavors, like coffee or fruit flavors.
3. Gunma Prefecture – Kusatsu Onsen & The Yubatake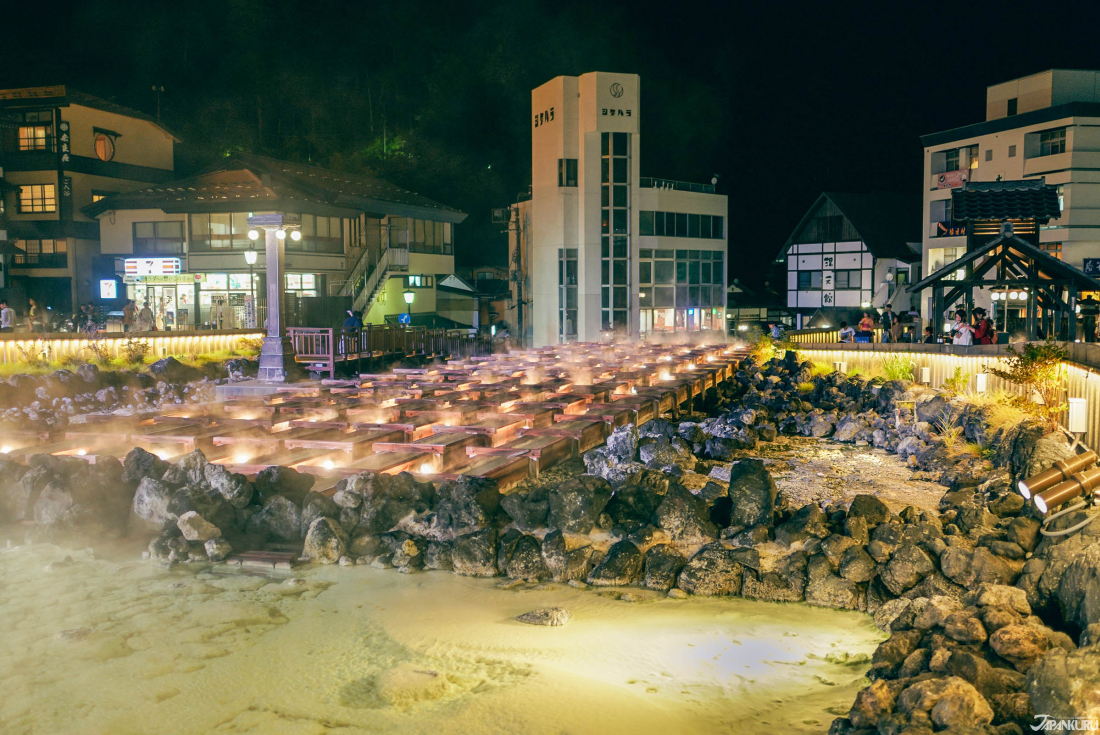 The last of Japan's three major onsen areas is Kusatsu (草津), in Gunma Prefecture. Thanks to centuries of hot spring history, Kusatsu has its own onsen sightseeing and onsen traditions. One hotspot is the famous yubatake (湯畑), literally a "hot water field," a local landmark where steaming hot onsen water gushes out and cools off, reaching more bearable temperatures.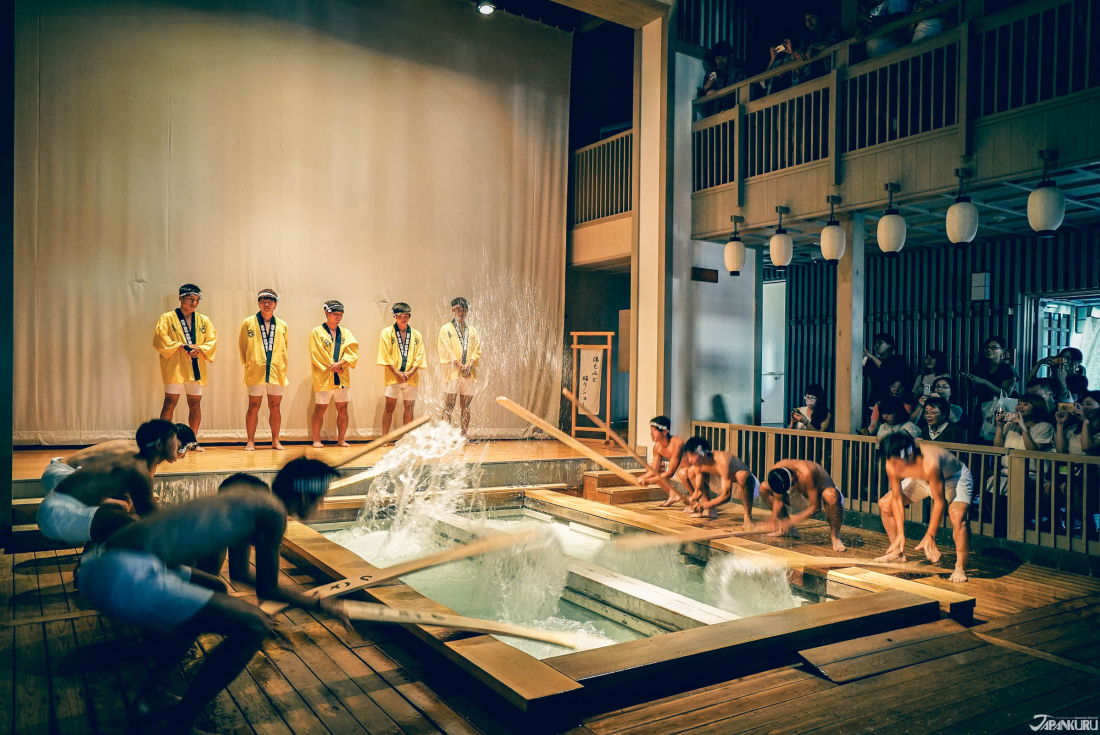 With so much hot water, they also have a facility for yumomi (湯もみ), literally hot water stirring. This is another tradition meant to cool down the water at Kusatsu Onsen, which can come out of the ground at temperatures reaching 90°C (194°F), much too hot to bathe in. Hot spring water is collected in the tub and then beaten and aerated with wooden boards, an event especially popular with sightseers.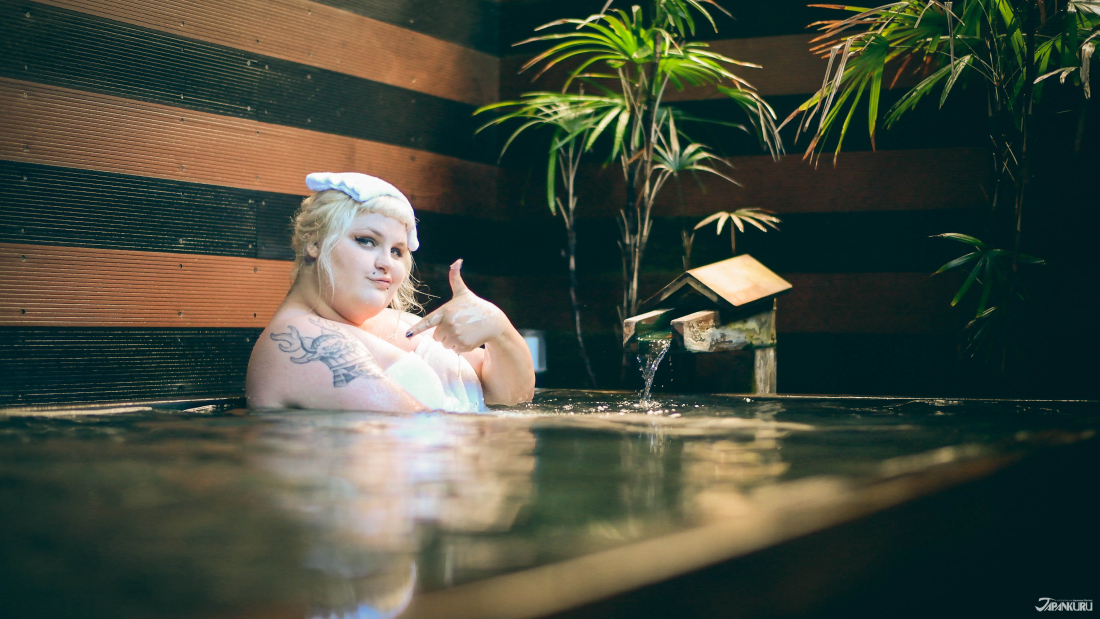 Tattoos are generally a big no-no at Japanese hot springs and public baths, and there are still facilities that will reject customers with any ink at all. Fortunately, Kusatsu Onsen has a number of baths that welcome customers with tattoos, like this one here at Takamatsu Hotel.
Oita Prefecture – Yufuin, Beppu, Hells & Sekisaba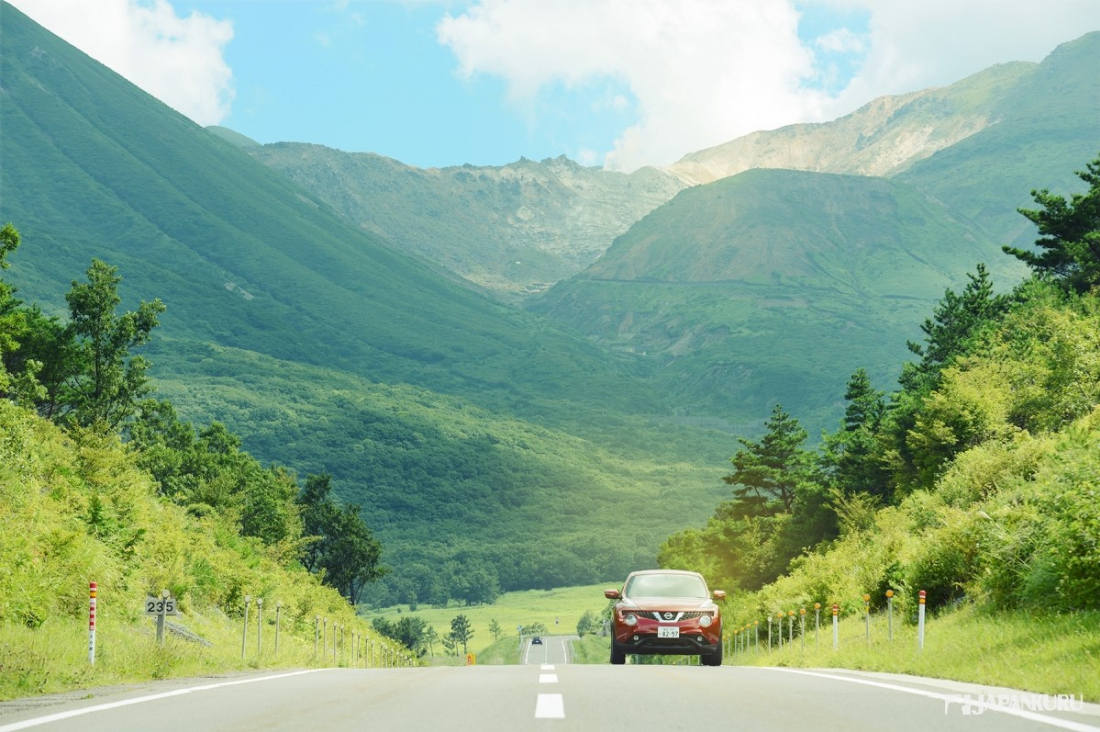 The onsen of Oita might not have made Japan's top three, but they're still known throughout the country. If you're thinking about visiting the island of Kyushu, don't miss the chance to stop in and soak up the views in Oita's famous hot spring towns of Beppu (別府) and Yufuin (湯布院).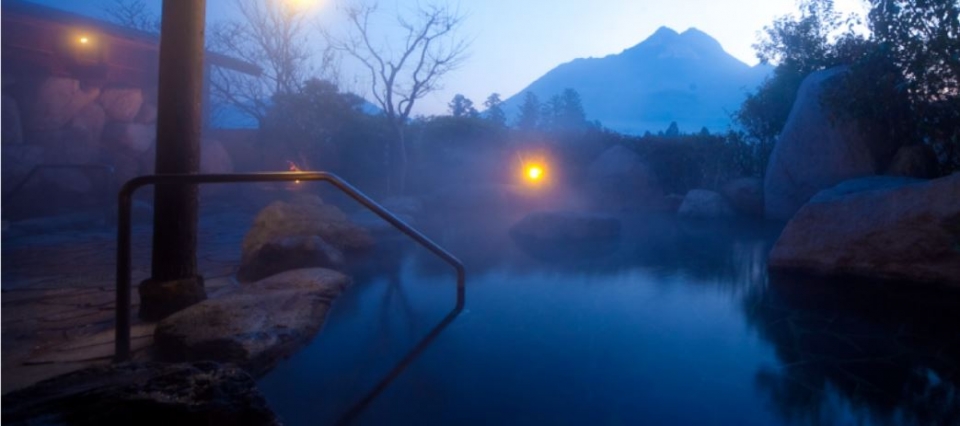 Yufuin is charmingly quaint, and outside of a sightseeing destination or two, is mostly packed with Japanese ryokan―traditional inns. Not only does each ryokan have its own unique hot spring baths, but ryokans specialize in elaborate multi-course traditional meals, and in Yufuin that means plenty of fresh vegetables and local seafood.
Beppu, not so far from Yufuin, has its own popular onsen baths dotted throughout the city. But it also offers a different way to enjoy hot springs! Travelers passing through Beppu inevitably make their way to the Beppu Jigoku Meguri (別府地獄めぐり), literally a "Tour of Beppu's Hells." The "hells" are hot springs that you don't bathe in, you look at. From vibrant blue and red waters, to beautifully bubbling pools of geothermally-heated mud, and even crocodiles swimming in the steaming water, each of the many hells has its own draw.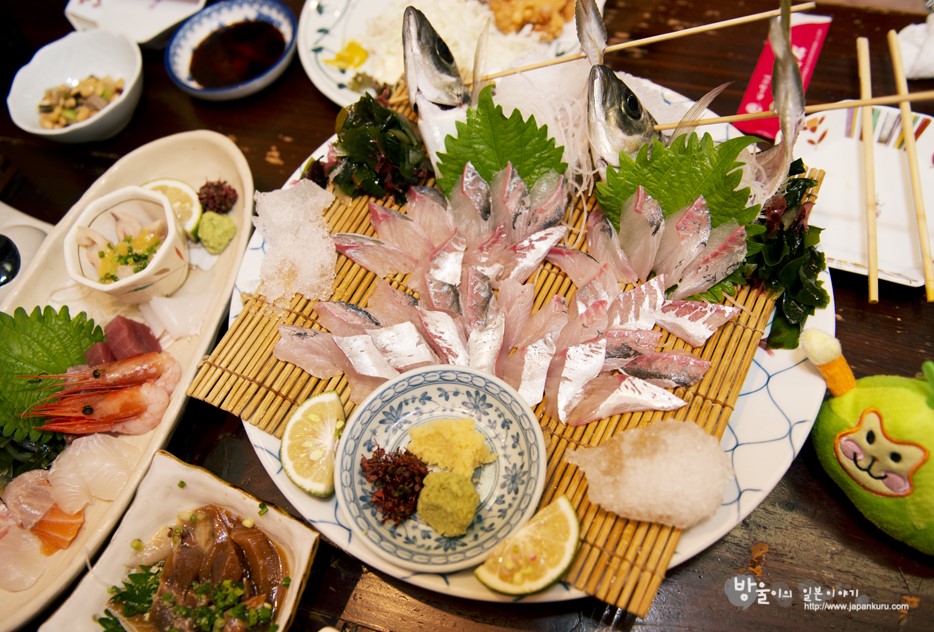 If you're still thinking about the local seafood served in Oita's restaurants and ryokan, one of the area's local delicacies is sekisaba and sekiaji (関サバ, 関アジ) two kinds of mackerel found only in the waters off of Oita's coast. Get there during mackerel season, and you'll be delighted by the fish's texture and sweet flavor.
5. Yamagata – Ginzan Onsen & Ghibli Must-Sees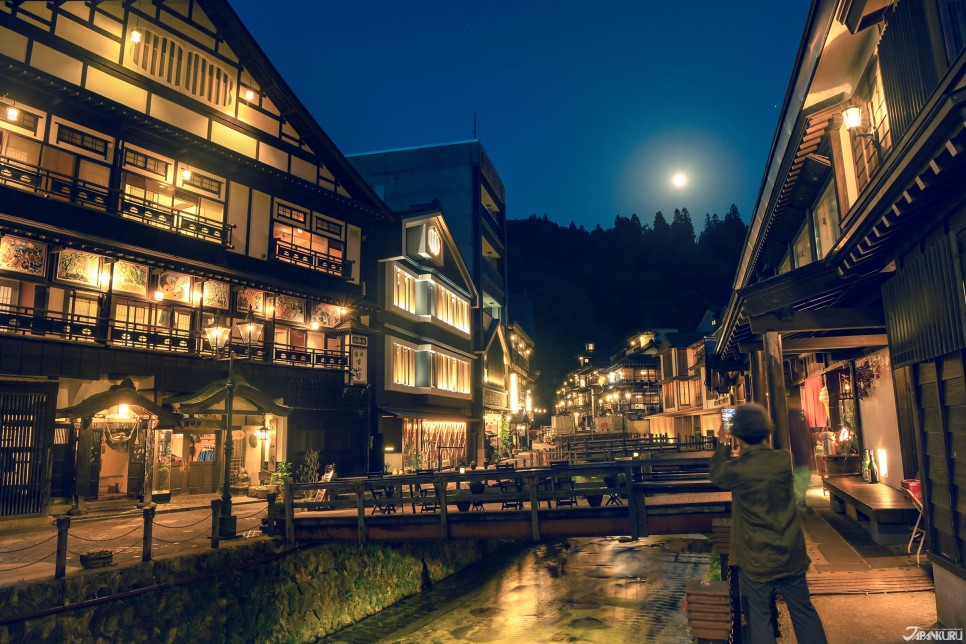 Last but not least, Ginzan Onsen is especially beloved for its uniquely old-fashioned atmosphere. Many of the buildings still look like they did back in the Taisho era (1912-1926), the same era used as a setting for the popular anime Demon Slayer: Kimetsu no Yaiba. The detailed decoration of the bathhouse facades and the elegant bridges stretching over the water give Ginzan Onsen a nostalgic retro feeling, and many people even believe that the area became the basis for the bathhouse town in the internationally famous Ghibli film Spirited Away!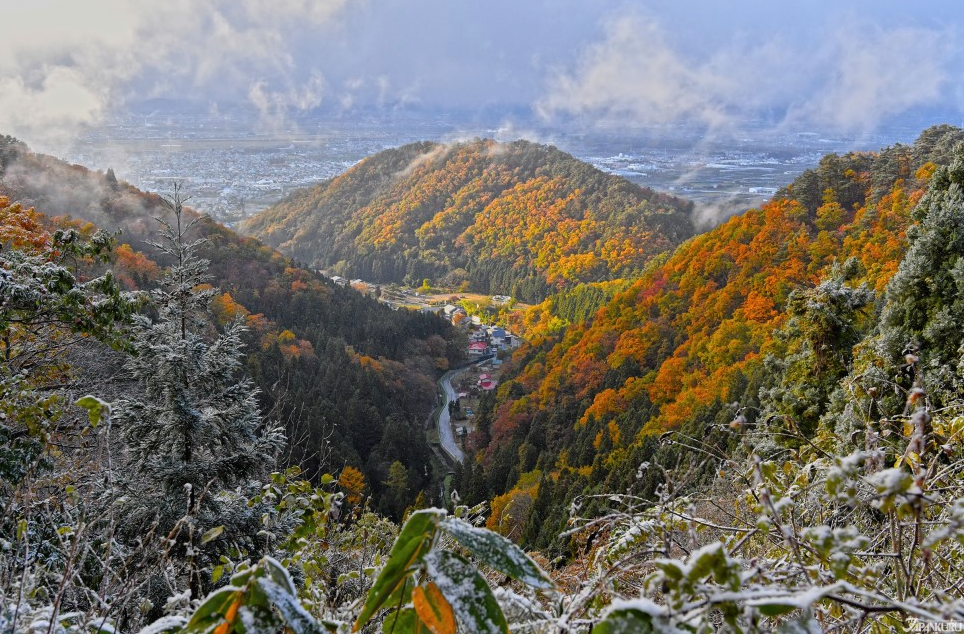 To get the most out of autumn and winter in Yamagata, don't forget to stop by Tendo for gorgeous views like this one (and more on the history of shogi, Japanese chess)!
Five different areas with hundreds of hot spring baths―so many onsen, so little time! Got a favorite Japanese onsen that didn't make it onto our top five? Or a question about visiting hot springs in Japan? Let us know on twitter, instagram, and facebook, and follow us for more info and updates from Japan.
Source: JAPANKURU