5 Must-See Destinations for Book Lovers in Japan
These libraries, book museums, and over-the-top bookshops in the Tokyo area are ideal for anyone who loves books or reading!
For Book Lovers in Japan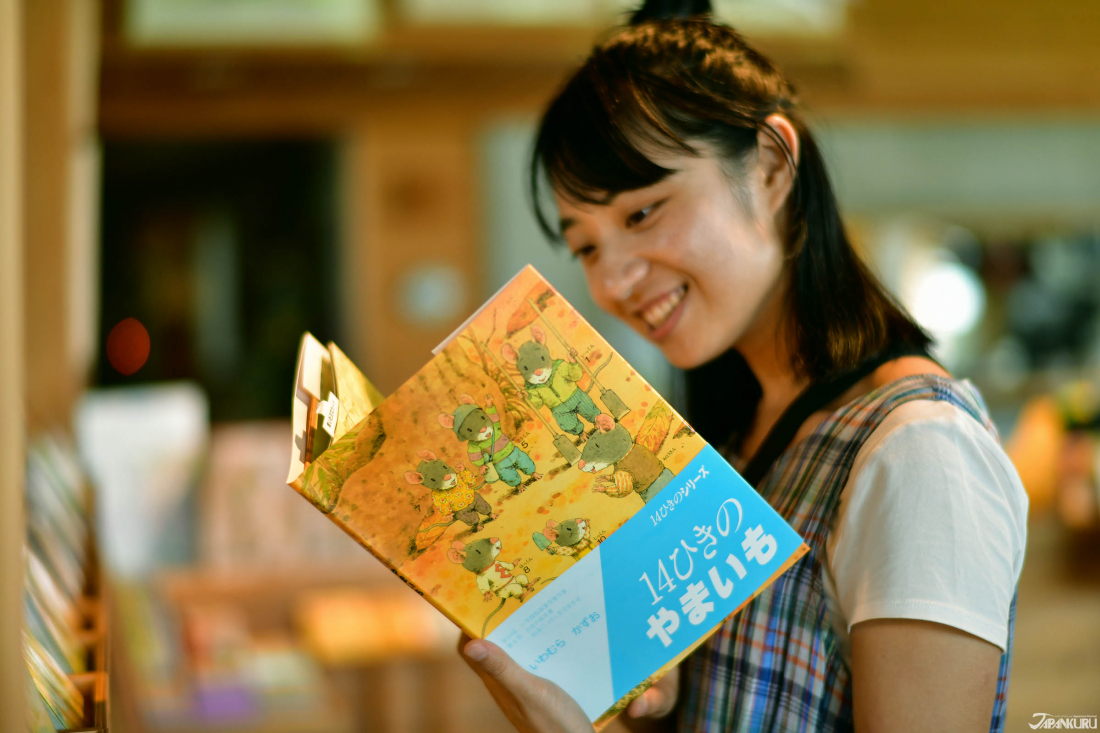 Autumn is "reading season" in Japan thanks to ancient poetry traditions, and also the increasingly cozy weather that makes it great to curl up with a book, but it doesn't have to be autumn to enjoy books and reading in the land of the rising sun! Whether you've mastered Japanese kanji and can breeze through books in the language, or you just love books of all kinds, Japan is packed with destinations for book lovers, regardless of age, reading level, or native language. Check out these libraries, book shops, and even book-related museums found around Tokyo and the surrounding region!
⇨ Book Museums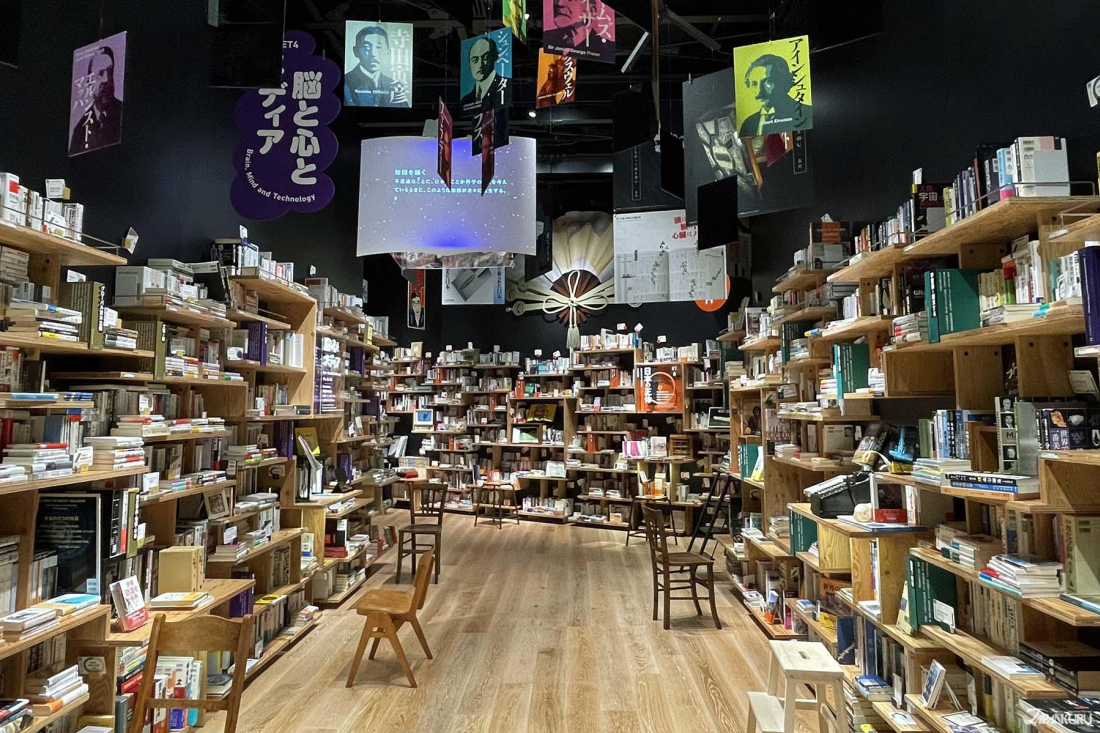 Kadokawa Culture Museum
This unique museum stands out from the moment you lay eyes on it, thanks to the jagged shape designed by famous Japanese architect Kengo Kuma, and the insides are just as striking. As a project from the major Japanese publishing conglomerate Kadokawa, the Kadokawa Culture Museum's main attractions are all about books and manga! On top of a Manga & Light Novel Library containing an enormous collection of Japanese books and plenty of benches to plop down and read on, the museum also has a "Book Street" showing off 25,000 books in a playful exhibition designed by "editorial engineer" Seigow Matsuoka, plus the Bookshelf Theater, their star attraction. This tall room has floating wooden bookshelves all the way to the ceiling, filled with some 30,000 titles, and it serves as a stage for book-themed light shows projected across the walls each day. The museum also hosts an anime-themed area and a variety of temporary exhibitions, making it a true center for the arts.
Kadokawa Musashino Museum (角川武蔵野ミュージアム)
Tokorozawa Sakura Town, 3-31-3 Higashitokorozawada, Tokorozawa, Saitama
Admission: ticket prices vary, see details here
Hours: 10:00 – 18:00 (~21:00 on Fri/Sat)
Official Website (en)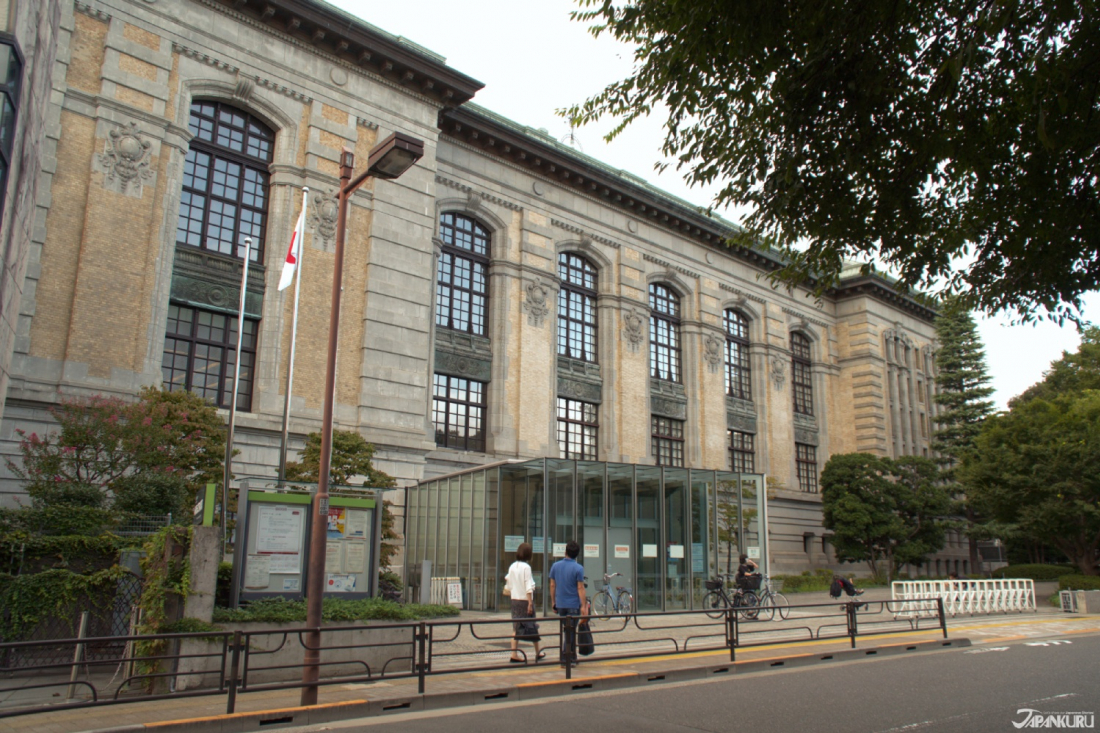 International Library of Children's Literature
This children's library, a part of Japan's National Diet Library, has an impressive selection of books for younger readers, rooms set up for little guests to easily grab picture books and sit down to read, and exhibitions on children's literature from all over the world, interesting for visitors of all ages! The Gallery of Children's Literature follows the history of Japanese children's books published since the Meiji era (1868-1812), with 1,500 books available for all peruse, and their Book Museum (本のミュージアム) hosts rotating exhibitions displaying collections of children's literature from other countries, curated to highlight the various themes found throughout the genre. Among older fans of the library/museum, the century-old building is actually known for its rather elegant architecture!
International Library of Children's Literature, National Diet Library (国立国会図書館 国際子ども図書館)
12-49 Uenokoen, Taito City, Tokyo
Admission: free!
Hours: 9:30 – 17:30
Official Website (jp)
⇨ Beautiful Bookshop Complexes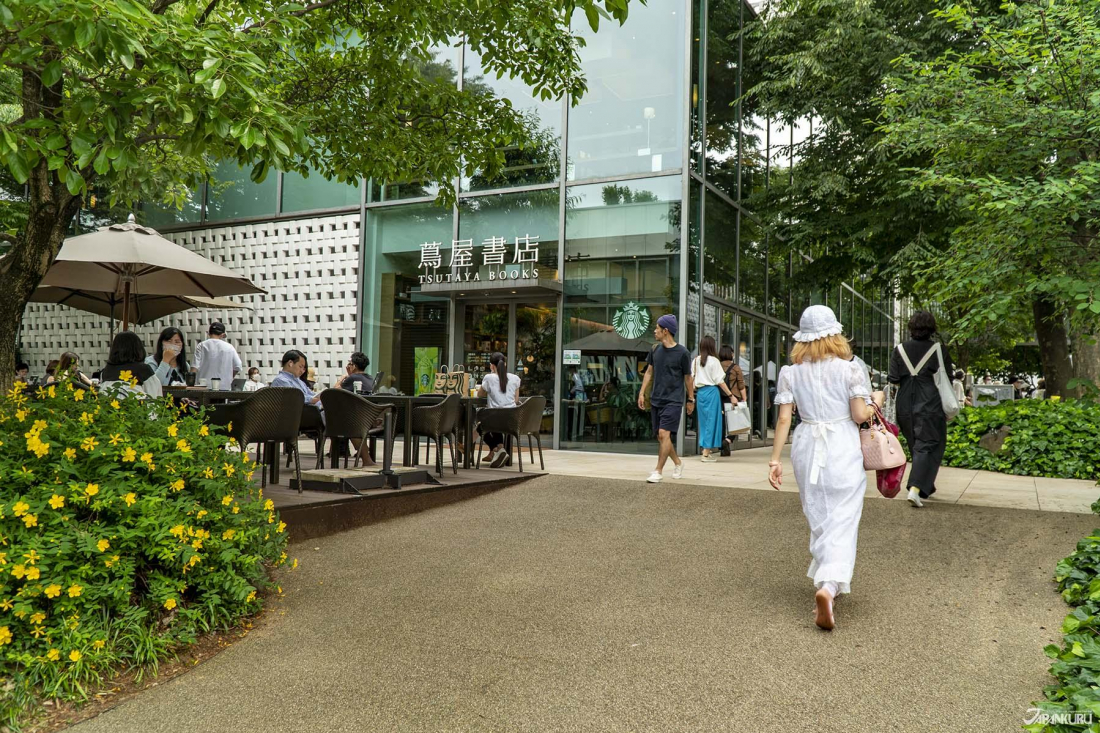 Daikanyama T-Site
With a theme like "A Library in the Woods," it's no surprise that this destination is more than just your average Tsutaya bookshop. T-Site is a whole complex of three spacious book shop buildings and multiple cafes located in the fashionably high-end Daikanyama area of Tokyo, with plenty of outdoor seating so you can sip your coffee and read in the shade of the park-like leafy trees and flowering bushes. (Dogs welcome!) Alongside a bakery, a fancy brunch spot, and a popular coffee shop, Daikanyama T-Site is also home to the Anjin Library & Lounge, where you can get drinks and a bite to eat while also checking out a collection of 30,000 vintage magazines. The area frequently hosts flea markets and small art exhibitions, making it popular among those less interested in books, too.
Daikanyama T-Site (代官山 T-SITE)
16-15 Sarugakucho, Shibuya City, Tokyo
Tsutaya Hours: 9:00 – 22:00
Official Website (en)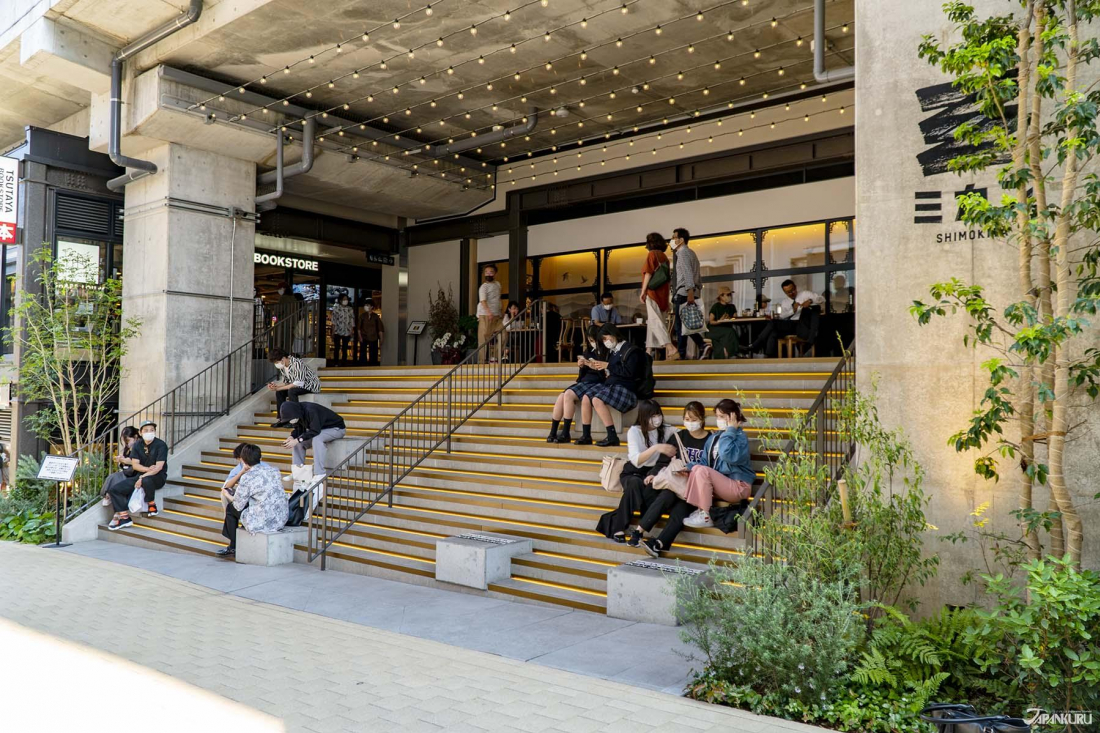 Tsutaya Bookstore Shimokitazawa
Another Tsutaya in another fashionable part of Tokyo, but thanks to the artsy, retro-loving vibe of the Shimokitazawa neighborhood, this bookshop feels different from its sister in Daikanyama. Nestled in among a crowd of international eateries and vintage clothing stores at the Mikan Shimokitazawa shopping complex, Tsutaya Shimokitazawa has an impressive manga selection on its upper floor, and a collection of new books and bestsellers down below. Much of the appeal, however, is in the shop's rather luxurious "Share Lounge," which is a stylish cafe, coworking space, and reading room all in one. For an hourly fee, you can lounge in comfy armchairs or set up shop at a table to take notes from your new book, while grabbing some free snacks and drinks. If you're not sure what to read, or you'd just like to leisurely page through some Japanese books, the lounge has a little "library" of recommendations, too.
Tsutaya Bookstore Shimokitazawa (TSUTAYA BOOKSTORE 下北沢)
2-11-15 Kitazawa, Setagaya City, Tokyo
Hours: 9:00 – 22:00
Lounge Fees: 1,100 yen/hour
Official Website (jp)
⇨ Libraries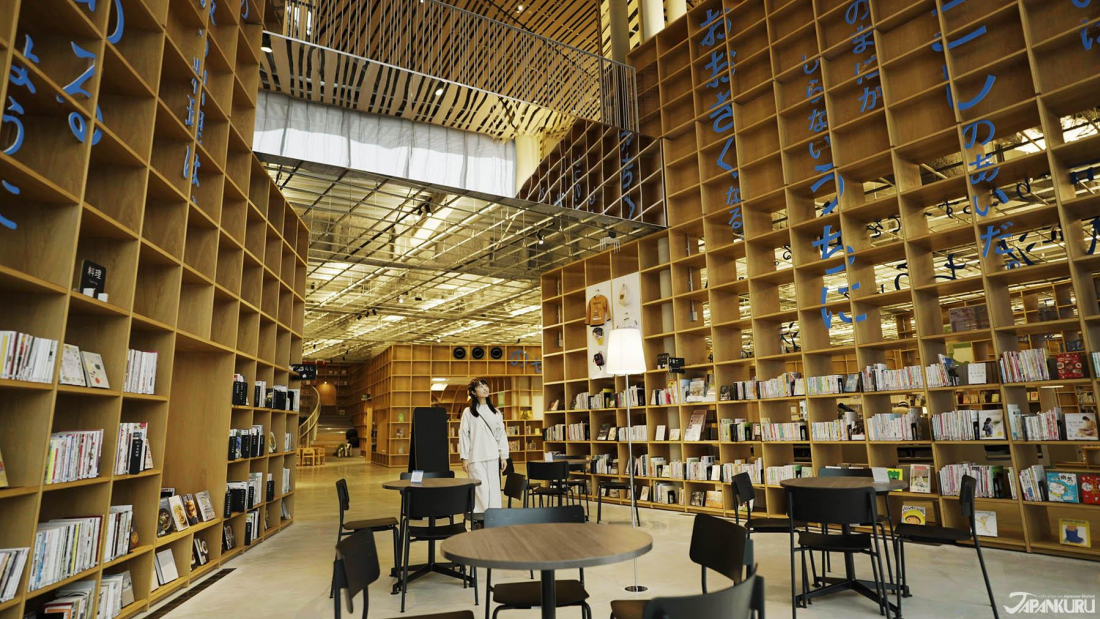 Miruru Library
An hour and a half north of Tokyo, Miruru Library is right next to Tochigi's Kuroiso Station, and the beautiful new building (opened fall 2020) is immediately eye-catching as soon as you step out of the train station. The library is another take on the idea of a forest of books, designed by architect Mari Ito (UAo) to feel like "walking into a forest," and warm wooden bookshelves tower overhead like tall trees, while blue book quotes run down the sides like falling rain. Skylights and floor-to-ceiling windows let in plenty of natural sunlight, and the library is full of tables and reading nooks, making it an excellent place to get some reading done!
Nasushiobara City Library Miruru(那須塩原市図書館みるる)
1-1 Honcho, Nasushiobara, Tochigi (JR Kuroiso Station West Exit)
Hours: Tue ~ Fri 10:00 – 21:00 / weekends & holidays: 10:00 – 18:00 / closed Mondays
Official Website (jp)
⇨ "Reading Season" at Home!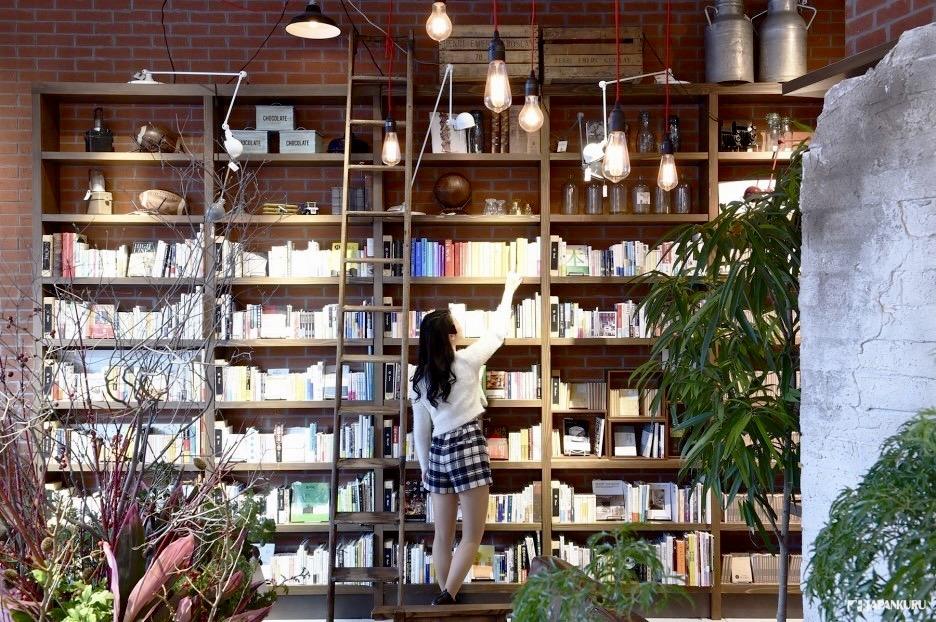 From libraries perfect for reading the day away with a pile of books, to book shops lined with Japan's latest publications and the smell of fresh coffee wafting through, Japan has some great spots for anyone looking to make the most of their "autumn reading season," not to mention museums and sightseeing destinations made for avid readers and book lovers. For those who aren't planning a trip to Japan anytime soon, however, there are ways to bring the Japanese reading experience to you!
Start by browsing Japanese bookshops from the comfort of your own home. There are convenient online retailers that sell all kinds of Japanese books to customers around the world, like Manga Zenkan with its vast selection of used and new manga, or Tsubame no Ouchi and its many picture books great for beginners studying Japanese, and of course Tsutaya Books itself – one of Japan's biggest bookstore chains, which sells just about every genre of book and magazine. Once you've got your reading material all set, it's time to deepen the Japanese reading experience. Have you ever used a Japanese-style book cover? These soft fabric shells are wrapped around the outside of books like dust covers (although they can be used on paperbacks too), to protect the pages from wear and tear, and they look great doing it. – check out these hand-dyed covers from the Kyoto artisans at Seisuke 88! Then save your place with a bookmark shaped like Mt. Fuji or a lucky cat from Nakagawa Masashichi, made with magnets to keep them in place. Of course, you'll want to get comfy just like you would in Japan, so pick up a floor chair with good cushioning and back support, like this one from Ikehiko. Then add the finishing touch with this adorable book-turned-vase, so you can smell the roses as you read through the classic manga The Rose of Versailles. Enjoy the Japanese reading season whether you can make it to Japan this fall or not!