5 Unique Cherry Blossom Viewing Events in Tokyo 2022 ・ This Spring, Think Outside the Box!
Cherry blossom season is on its way, so here are five of the best ways to celebrate the pretty pink sakura and join in on hanami (other than normal hanami)!
Spring is coming to Tokyo, wafting in on the warm breeze, and that means that the cherry blossoms (or sakura as they're called in Japan) are starting to come alive and face the world. With the Tokyo area looking at a relatively early bloom this year, the city is abuzz with people making plans for their hanami (cherry blossom viewing) outings, taking place everywhere from local parks with a cherry tree or two, to some of Japan's most famous hanami spots. But while the Japankuru team loves a classic hanami picnic under the trees as much as anyone, that's not the only way to enjoy this beautiful season! So we've rounded up five different ways to enjoy Tokyo's cherry blossoms this year, all a little out of the ordinary!
① Cherry Blossom Viewing at the Tokyo National Museum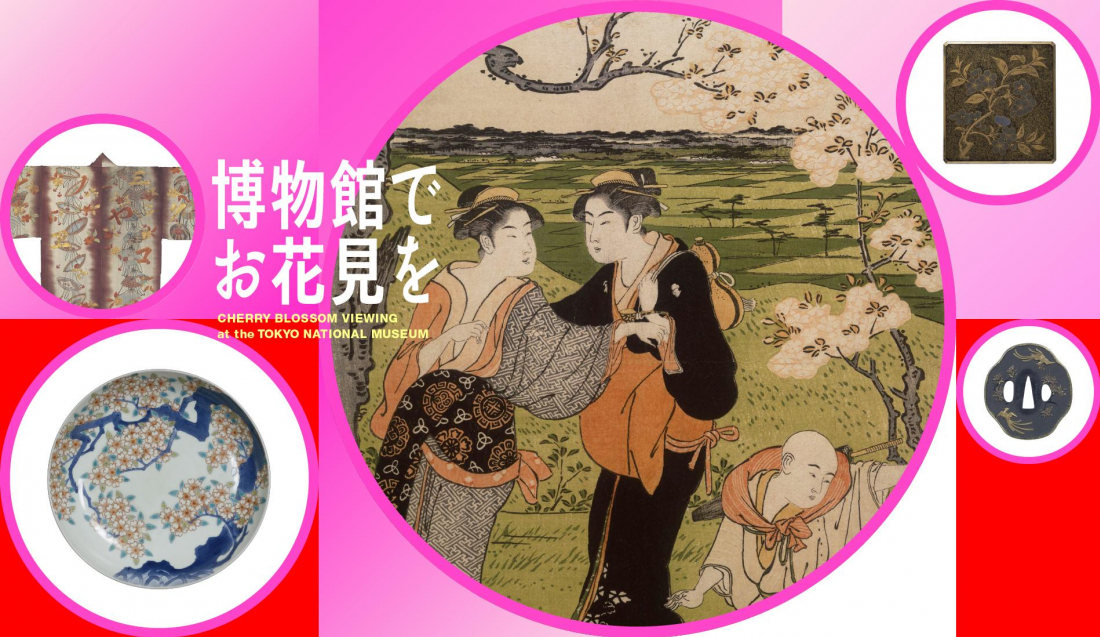 Cherry blossom viewing is a Japanese tradition with centuries of history, which means that the people of Japan have also been creating art in tribute to the pale pink flowers for all those years. For a glimpse of both some real cherry blossoms and the work they've inspired, this year the Tokyo National Museum's galleries have been specially curated for the season, with paintings, porcelain, kimono, and even sword guards all decorated with the flowers! After roaming the galleries to admire some of the floral masterpieces the collection has to offer, visitors can also head outside to the garden on the northern edge of the museum grounds, where a number of real cherry trees are also blooming for all to enjoy!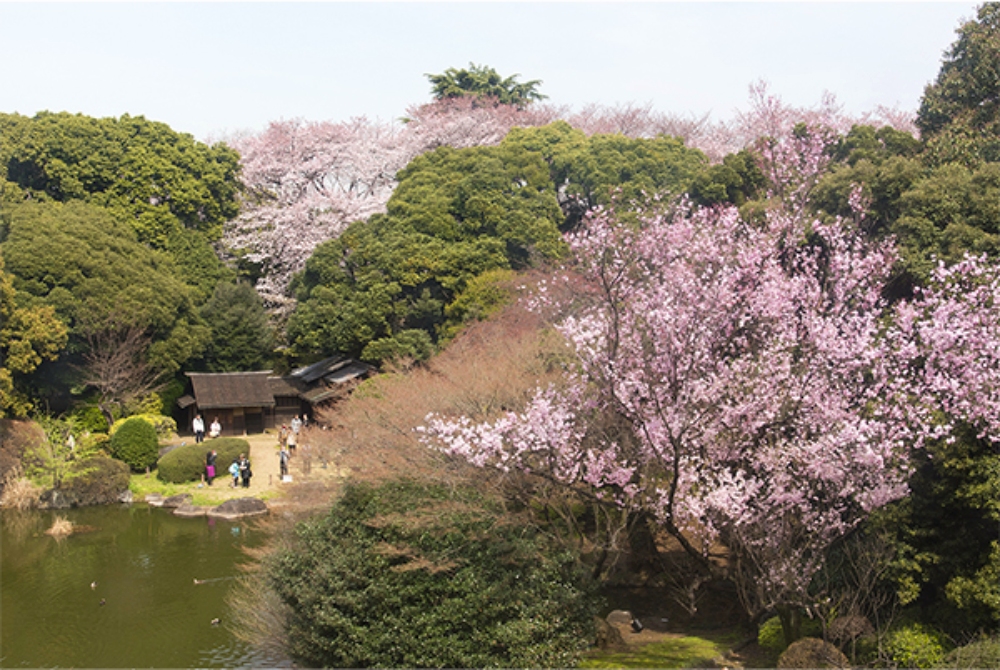 ▶ Dates, directions, and other details on the Japankuru Event Calendar page!
② 2022 Cherry Blossom Viewing in the Sky at Tokyo City View Sky Deck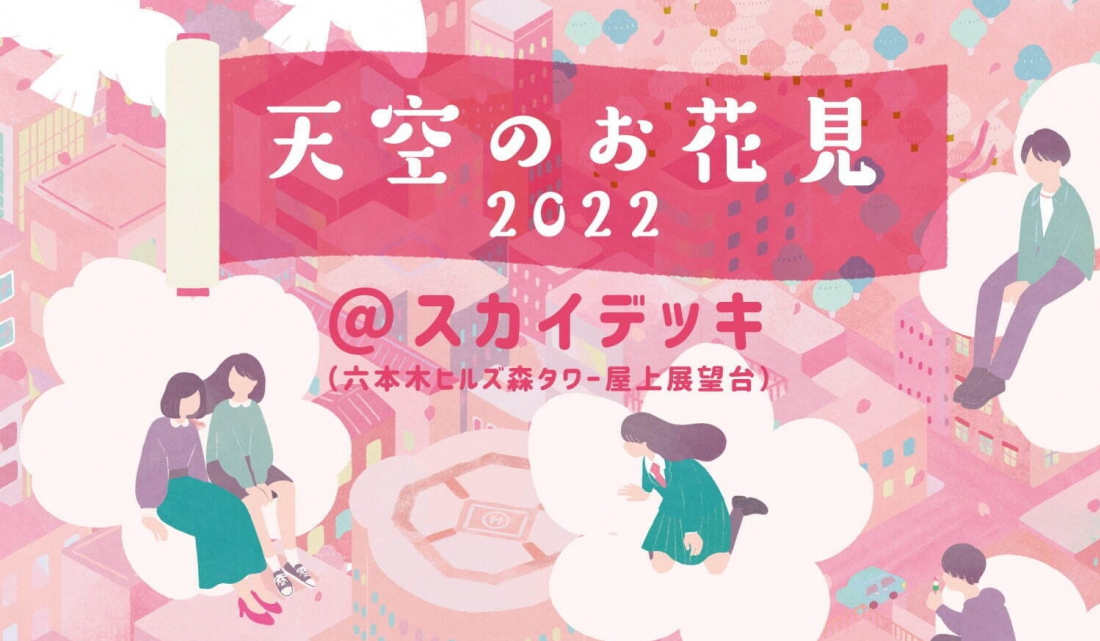 For a whole new take on cherry blossom viewing, the Sky Deck on the 52nd floor of the Roppongi Hills Mori Tower is offering hanami from a whole new point of view. Admire the view from above the trees, instead of below! This observation deck high in the sky of Roppongi offers a great view of the city and a number of popular cherry blossom spots, the highlight of which might be the lanes of vibrant pink flowers running through the center of neighboring Aoyama Cemetary. Of course, the 360° view means even distant clusters of cherry blossoms are visible as pink blushes across the Tokyo landscape, and keen eyes will easily be able to pick out glimpses of Yoyogi Park, Shinjuku Gyoen Park, and other famous spots. The Sky Deck is turning the cherry blossom season into an event with a commemorative cherry blossom photo spot, a special cherry blossom fragrance wafting through the elevator and lobby, and even free cherry blossom bath salts for a select number of visitors! (First-come first-serve starting at 13:00 each day.)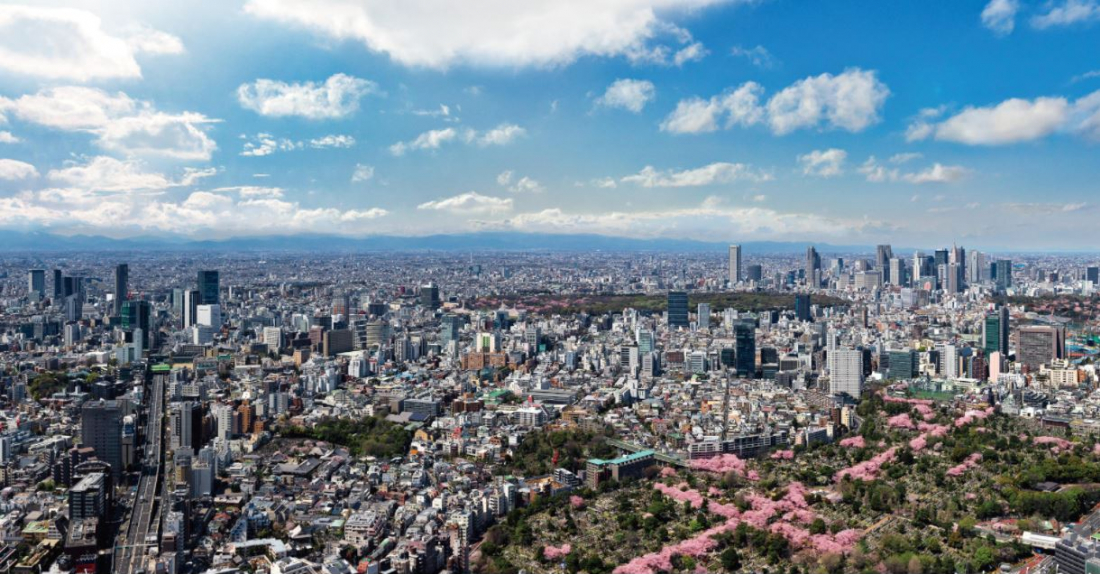 ▶ Dates, directions, and other details on the Japankuru Event Calendar page!
③ Naked Sakura Aquarium at Maxell Aqua Park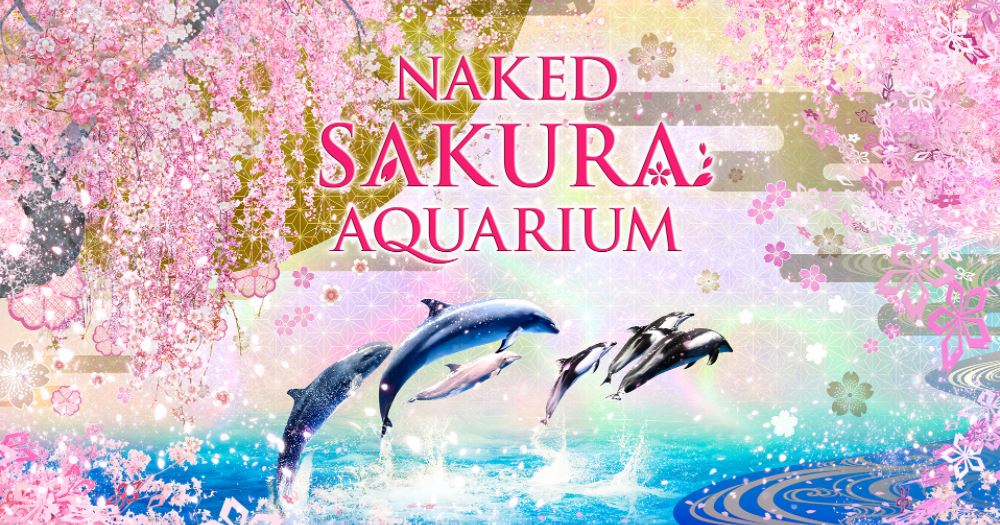 In recent years, the Japanese immersive entertainment company Naked, Inc. has been bringing the fun of projection mapping and lighting design to spots all over Japan, adding a little extra excitement for special occasions and events. In fact, the Japankuru team just recently caught their handiwork at the nighttime event at Kawasaki's Japan Open-Air Folk House Museum. But it looks like Naked, Inc. has been hard at work in the nearby Shinagawa neighborhood of Tokyo, too! In 2022, they're bringing the magic of cherry blossom season to the Maxell Aqua Park, calling the event the "Naked Sakura Aquarium." During the event period, a number of spaces around the aquarium have been transformed through the use of pink lights and moving cherry blossom projections, which can be enjoyed alongside all the aquarium's impressive fishy residents. Some of the event highlights include special cherry-blossom-themed dolphin shows with titles like "Cherry Blossom Tales," a room with a handful of smaller tanks swallowed up in moving projections of Japanese design motifs called the "Garden of Dancing Cherry Blossoms," and the extra pink Jellyfish Ramble. (There's also a special themed "seaside teahouse" with sweets, drinks, and a special cherry blossom cocktail.)

▶ Dates, directions, and other details on the Japankuru Event Calendar page!
④ Damien Hirst, Cherry Blossoms at The National Art Center, Tokyo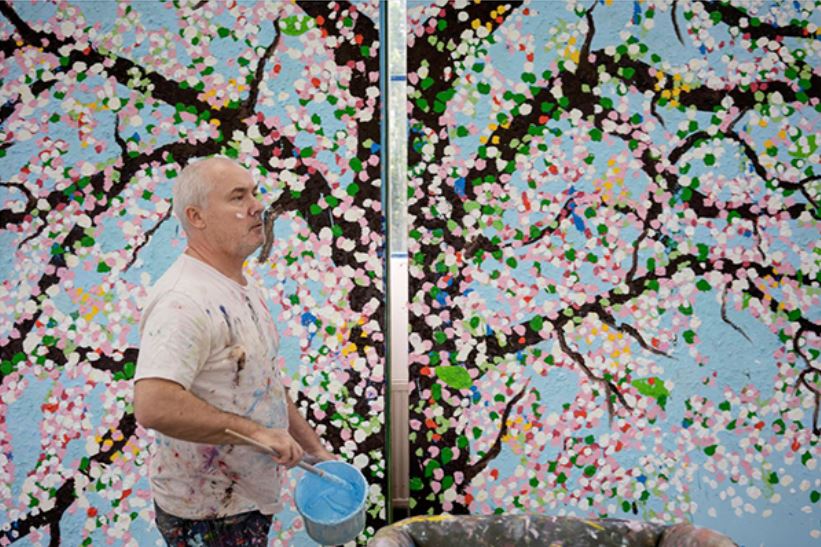 For those with an appreciation for contemporary art, it might be a little surprising to see a Damien Hirst exhibition on a list of cherry blossom spots, considering the artist is best known for his more outrageous works involving dead cows, sheep, and sharks immersed and preserved in formaldehyde. But Hirst has actually been making art with a paintbrush for much longer than he's been using formaldehyde, since his young days first studying art, and in recent years he has come out with this much less controversial series of paintings titled "Cherry Blossoms." The lack of controversy does not mean these paintings are boring though, and the intense splashes of pale pinks, leafy greens, and blue skies tower over the viewer on enormous canvases. Hirst himself specially chose 24 of the paintings from this mammoth series to cover the walls of the National Art Center, Tokyo, putting together his own take on "cherry blossom viewing."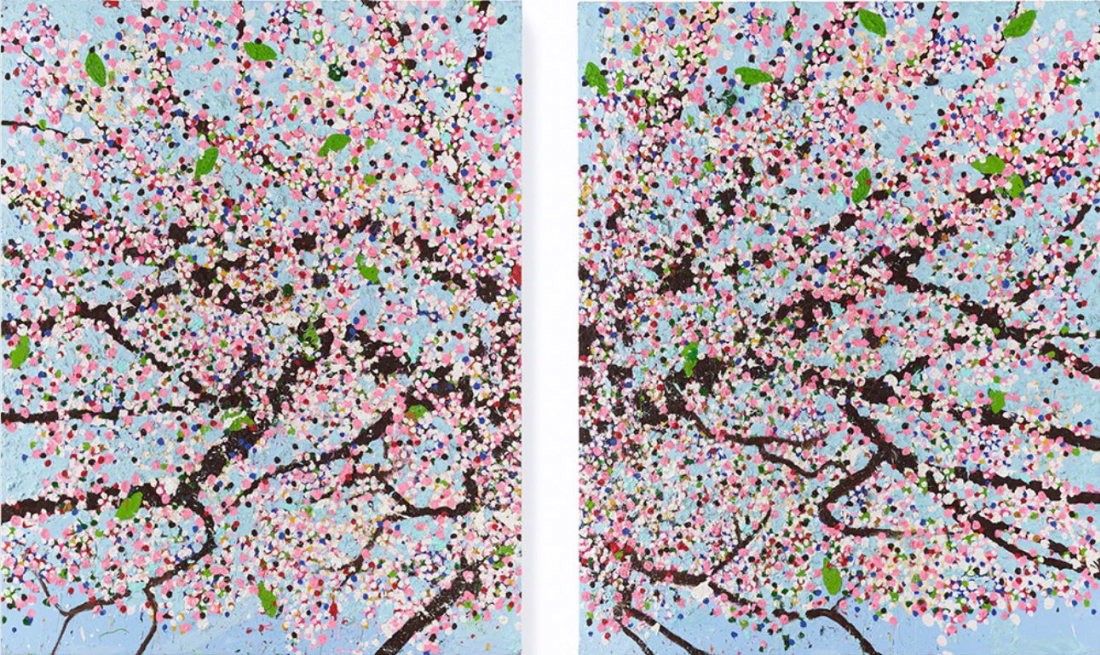 ▶ Dates, directions, and other details on the Japankuru Event Calendar page!
⑤ Cherry Blossoms and the Sea of Clouds at Hotel Chinzanso Tokyo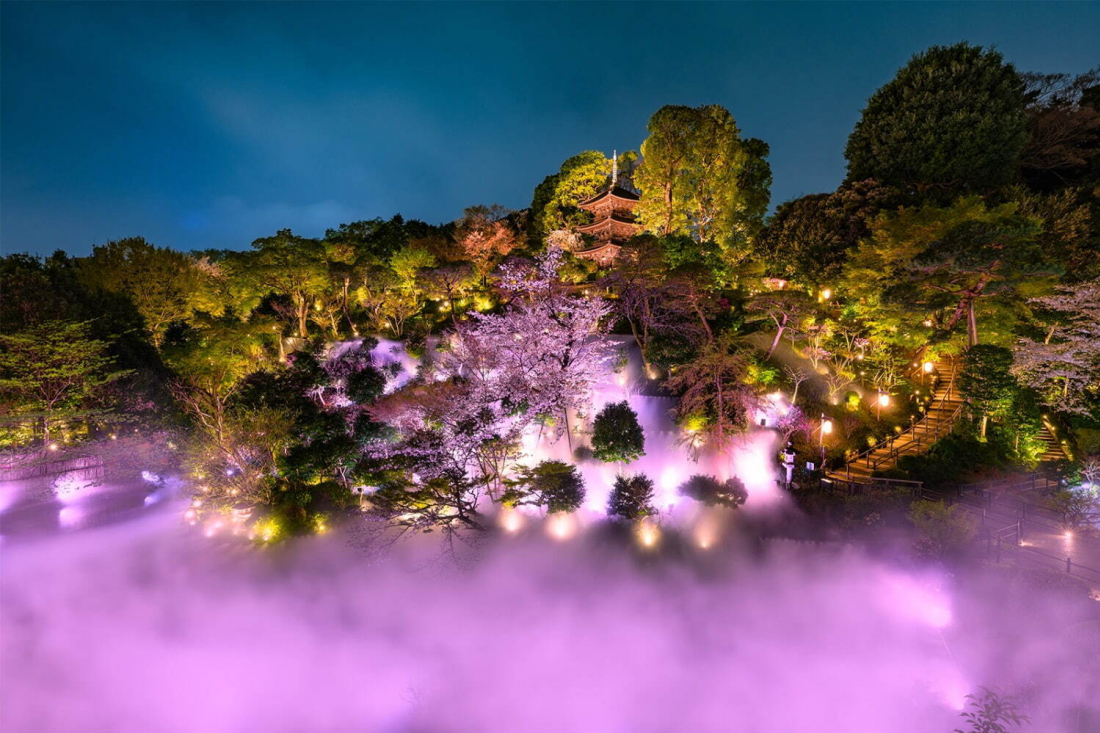 Daytime cherry blossom viewing happens in spots all around Tokyo, and a number of parks and gardens even have spotlights to brighten the view at night, but there's no other spot that creates quite the same mysterious cherry blossom atmosphere as the "Sea of Clouds" at Hotel Chinzanso Tokyo. The hotel blows in waves of wispy mist to billow through the garden, surrounding almost 100 cherry trees of all shapes and sizes. The 20 different cherry blossom varieties make this garden's viewing season particularly long (thanks to early- and late-blooming varieties), and the 10,000 lights make it a lovely spot to explore day or night. Looking down from above, the blooming trees look like islands in an ocean of clouds, and walking among the mist-shrouded flowers feels like entering a private dreamland. Fortunately for those who aren't planning to stay the night in the hotel, visitors can also try the special springtime high tea in the open air and bring home some of their limited-time-only cherry blossom pastries as well.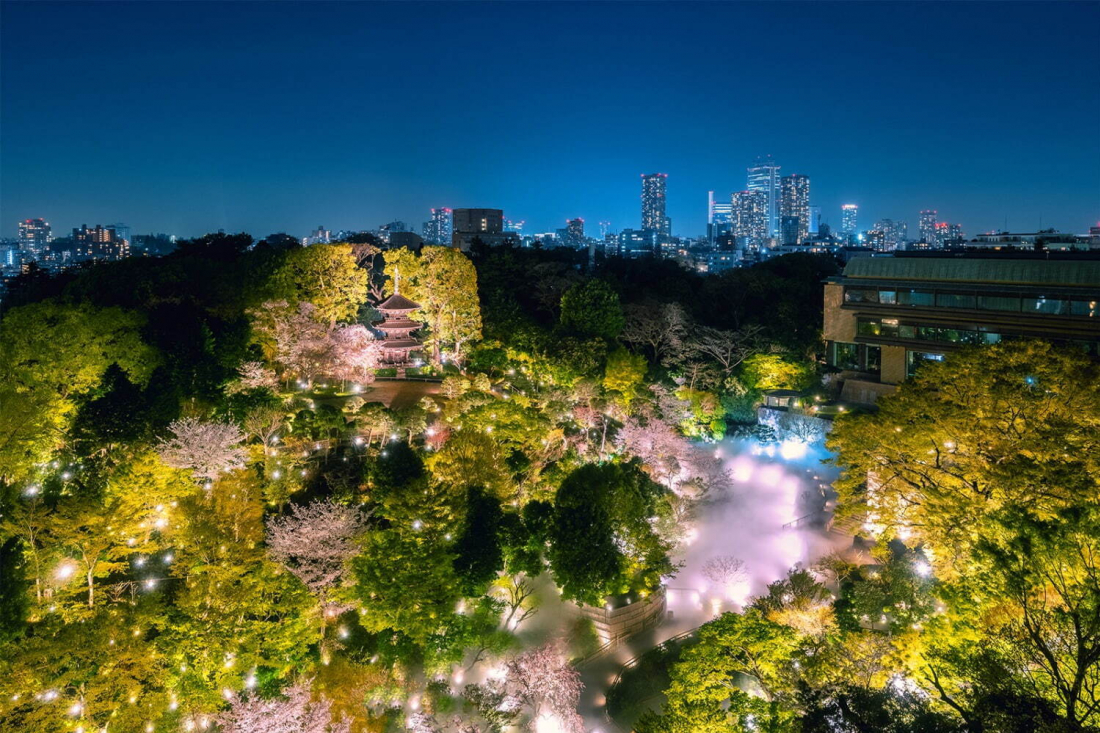 ▶ Dates, directions, and other details on the Japankuru Event Calendar page!
Where Will You Go for Hanami This Year?
This year, not only can anyone enjoy a basic cherry blossom viewing picnic on a tarp in any of Tokyo's many grassy parks, but there are clearly quite a few opportunities to make the most out of the season in some less conventional ways, as well! So see the pale pink flowers in the smudges of paint on a canvas or the silk of embroidery thread, and look down to see the flowers as they dance in Tokyo's spring breeze, hide in the mist, or even leap with the dolphins. Spring is coming before you know it, and the cherry blossoms are already here, so how will you be taking part in "hanami" this year?
---
Basic Info
Name: Cherry Blossoms in Tokyo
---
For more info and updates from Japan, check Japankuru for new articles, and don't forget to follow us on Twitter, Instagram, and Facebook!
Source: JAPANKURU