A Guide to Sensoji Temple | Tokyo's Oldest Temple at the Heart of Asakusa
Visit this must-see Tokyo sightseeing spot for centuries of history, beautiful traditions, old-fashioned shopping, and lively crowds!

Sensoji Temple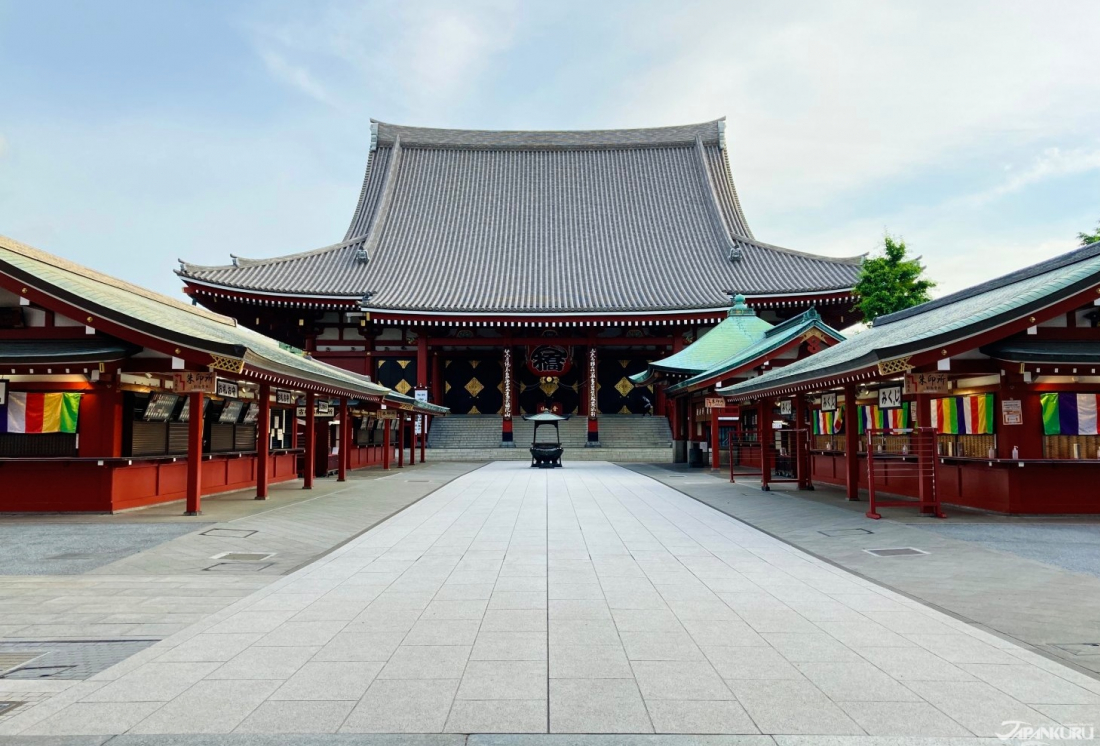 Sensoji Temple is Tokyo's oldest Buddhist temple, located in the geographical and cultural heart of the city's Asakusa neighborhood, and these days it's at the top of the list of Tokyo must-sees. Travelers flock to the temple to see the grandiose Kaminarimon gate, with an enormous paper lantern hanging over year, and to walk down the crowded path connecting the temple to the street, lively with sightseers browsing the many little stalls, before entering the calm of the main hall dedicated to Kannon Bosatsu. Not only is there lots to see and do at this ancient attraction, but the unique atmosphere found only at Sensoji Temple makes it a sight to be seen.
Sensoji's History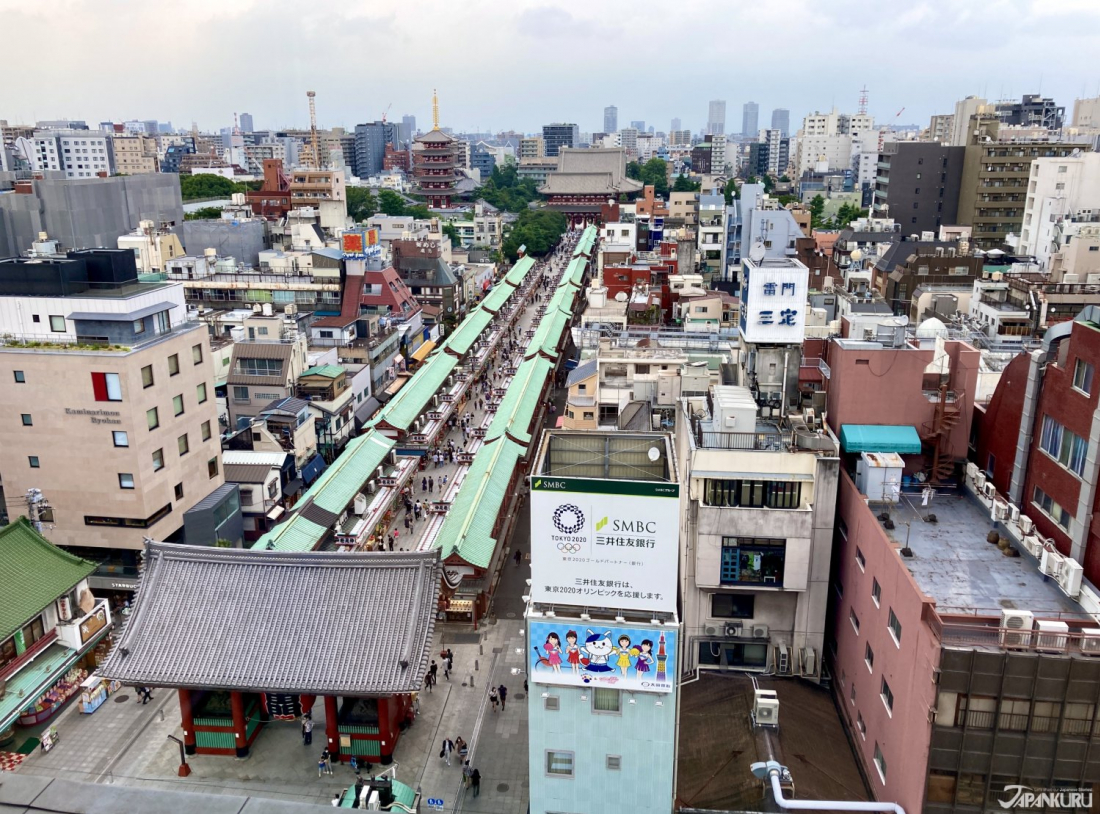 It might not look that old, but Sensoji Temple has been standing guard over Asakusa for almost a millennium and a half, since its establishment all the way back in the year 645. Legend tells of two brothers who found a statue of Kannon Bosatsu while fishing in the Sumida River, and supposedly went on to create a temple to enshrine this goddess of mercy. Of course, back then Tokyo wasn't the grand capital we see today, and the temple wasn't nearly so majestic.
During the Edo period (1603-1868) Sensoji Temple became a popular site for religious pilgrims, Ieyasu Tokugawa (a "great unifier of Japan" and the country's first shogun) became something of a patron, and like many popular temple neighborhoods in Japan, the area was transformed from a rural destination into a prosperous cultural center. Of course, Sensoji doesn't show its age, and that's because the buildings themselves have been burned in fires and rebuilt a number of times throughout the centuries. The main hall of the temple built in 1649 actually survived more than 300 years, and was even standing after the 1923 Great Kanto Earthquake destroyed much of Tokyo, but it was eventually burnt to the ground during the firebombing of 1945. But despite the 1950s construction date of the current temple buildings, they carry on the centuries-old traditions of Sensoji Temple, and the history can be felt all around.

What to Do at Sensoji Temple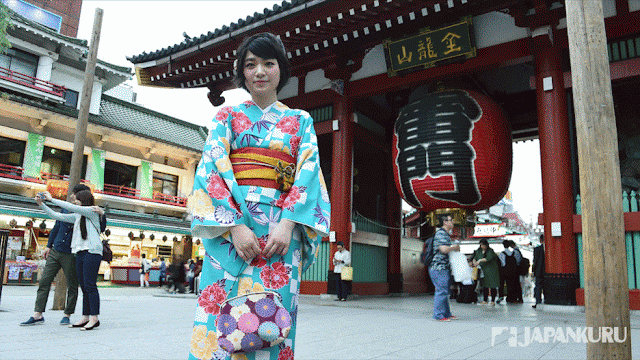 Most people start their visit to Sensoji at the impressive main gate, called Kaminarimon, which is so iconic that it has now become a symbol of Tokyo. The paved area in front of the gate is constantly busy with people taking photos in front of the big red lantern, and during busy vacation seasons, you're likely to find people taking snapshots at any hour of the day or night! Don't miss the chance to take your own picture in front of this piece of history.
Kaminarimon (雷門) means "thunder gate," and that dramatic moniker is what's written on the front of the lantern as well. But the formal title of this official entrance gate is actually Furaijinmon (風雷神門), meaning Wind and Thunder God Gate, which explains the "thunder gate" nickname. You can actually see the full name written on the other side of the lantern!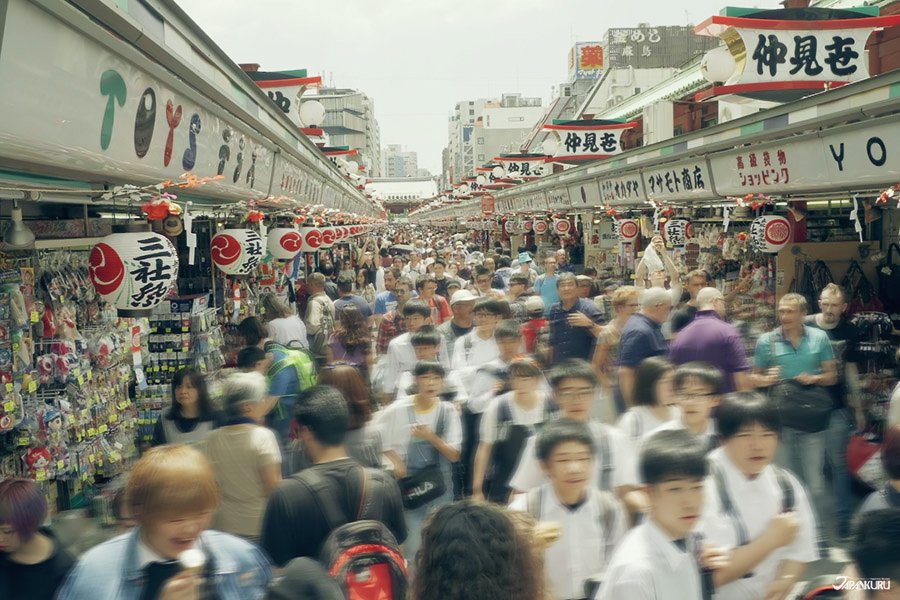 Sensoji's Nakamise shopping street was once full of shops catering to religious pilgrims, but these days the many little stalls sell knickknacks and souvenirs, plus tasty snacks and much-needed refreshments of all kinds to the many sightseers who pass through each day. Keep an eye out for traditional Japanese treats like dango (mochi-like dumplings), senbei rice crackers, and even Asakusa's famous cream-filled melon bread (which is not made with melons).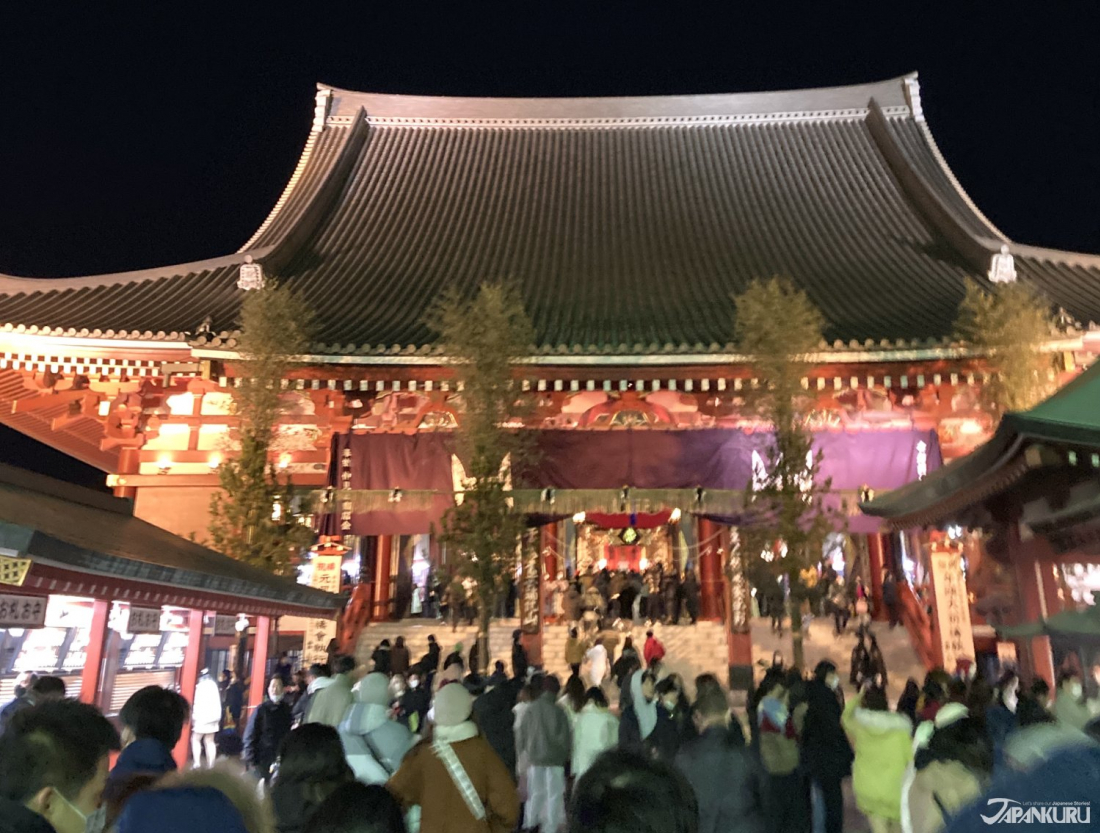 When you finally make it through the crowd of busy shoppers, you'll find yourself facing the temple's enormous main halls, where you can go to pray to Kannon Bosatsu. As a busy temple, people come to pray every day of the year, but the busiest day of all is almost certainly New Year's Day! Sensoji Temple is a popular spot for hatsumode, Japan's tradition of visiting shrines and temples during the first day or so of the first year. The photo above actually shows the lively, jostling crowd in front of the main hall of Sensoji at three in the morning on January 1st!
When you finally get to the front of the line, it's standard to toss a five yen coin into the donation box before praying in Japan, because the words for "five yen" and "destiny" sound similar in Japanese! They say that Kannon Bosatsu can bless you with prosperity, safety, academic success, and health, while warding off disaster, so be sure to tell her your name and where to find you.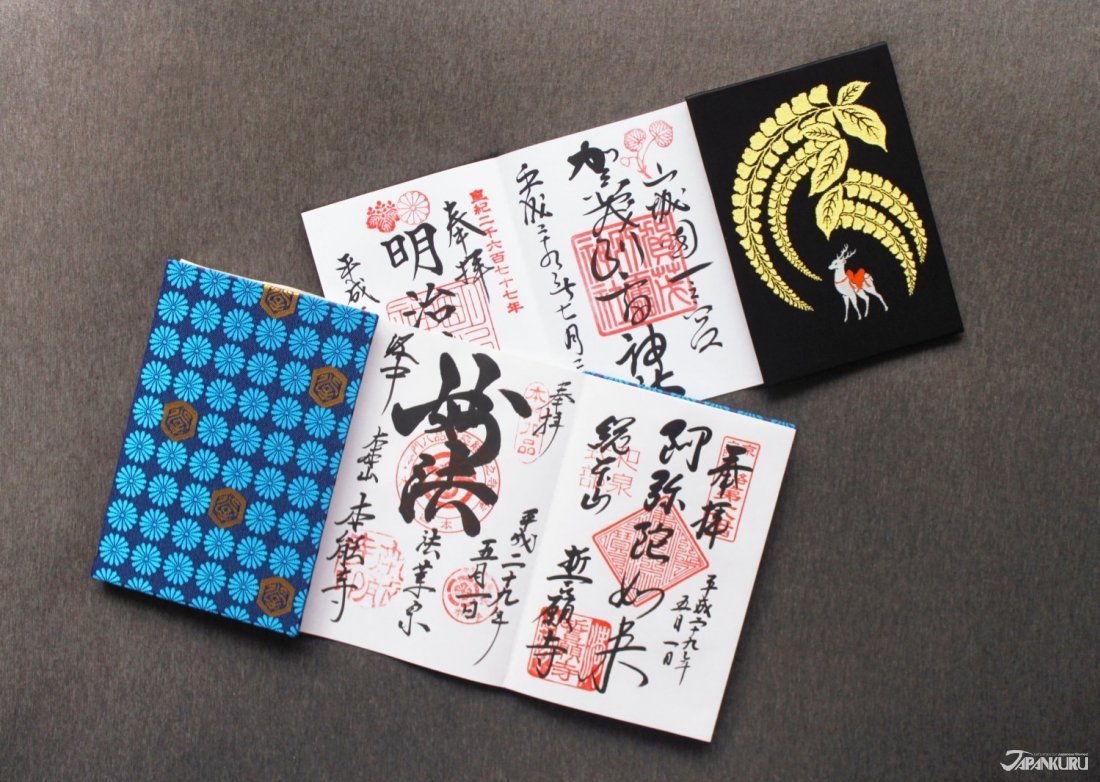 Finally, there are a few fun things to do at the temple that will give you a little memento to bring home, too! Sensoji is a great place to start a collection of goshuin (stamps and calligraphy collected from temples and shrines), especially since they sell goshuincho (goshuin books) with some pretty cool designs on the front. Goshuin collecting has been growing in popularity among locals and travelers alike, and there's no better time to start this hobby than now! Many people like to browse Sensoji's omamori, as well, and pick out one of the traditional good luck charms to take home. These colorful little fabric charms are especially popular among those looking to bring home a little luck to help with passing exams, avoiding traffic accidents, and maybe even finding love!
Finally, no visit to Sensoji Temple is complete without a trip to the omikuji counters set up in front of the main hall, to find your fortune! These little paper fortunes are offered at many temples and shrines, but Sensoji's omikuji are notoriously… varied. Unlike most temples, it's not unusual to get a mediocre fortune (or even a downright negative one) at Sensoji, so if you do walk away with a really good fortune, it's truly an exciting occasion.

What to Do Nearby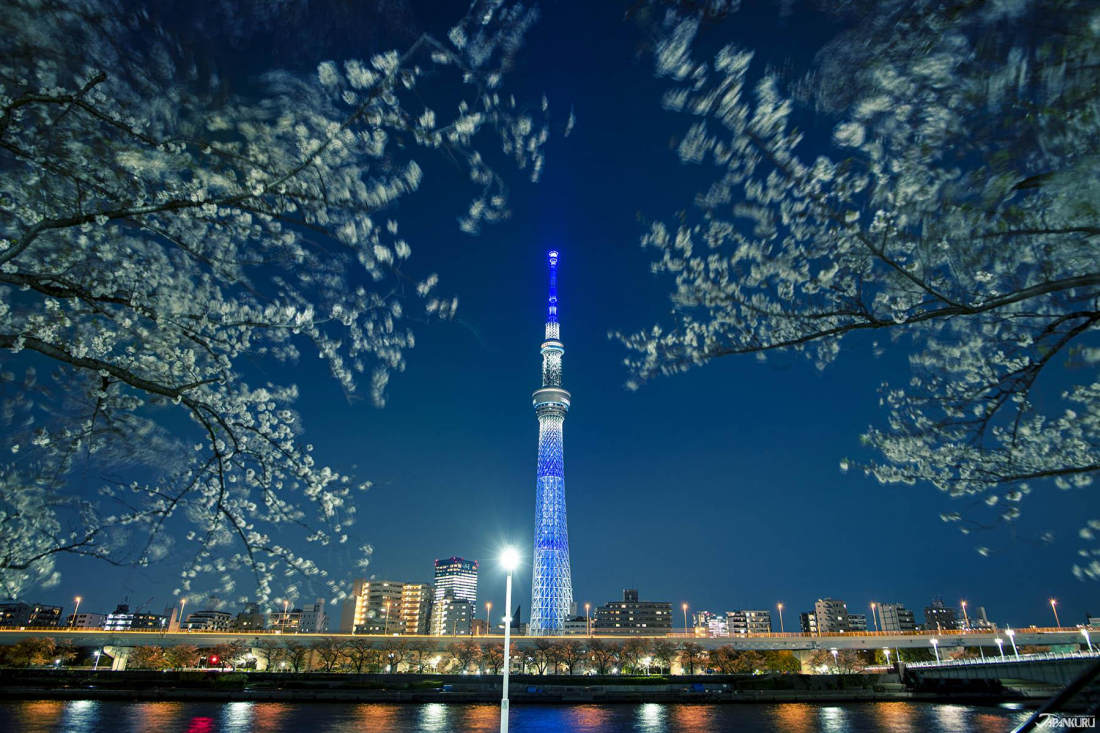 Located in among the covered shopping streets and narrow alleys of Asakusa, it's not hard to spend a whole day wandering around Sensoji Temple's surroundings and just enjoying the atmosphere. Many people choose to rent a kimono nearby, visit the temple, and spend the rest of the day just enjoying Asakusa, strolling through the busy streets, or snacking on the local street food.
That's not all the area has to offer, though! The eastern border of the Asakusa neighborhood is formed by Tokyo's Sumida River, and when the weather's nice, a riverside stroll through Sumida Park is an ideal break from the noisy crowds of the temple area. During late March and early April, the park becomes especially popular as the trees planted along the water bloom with cherry blossoms, turning the park into a go-to hanami spot. Travelers looking for a longer walk can even cross the river, do some window-shopping at the shops along the Kitajukken Canal, and make their way over to Tokyo Skytree (only about a 20-minute walk from Sensoji)!
Going in the opposite direction, other popular areas like Ueno (home to Ueno Park, Ueno Zoo, and Ameyoko) or Akihabara (home to arcades, maid cafes, and plenty of nerdy shopping) are each only about 5 minutes away on the subway Ginza Line or Tsukuba Express train, respectively. There are lots of ways to make a day out of a trip to Sensoji Temple, so don't miss this must-see Tokyo destination!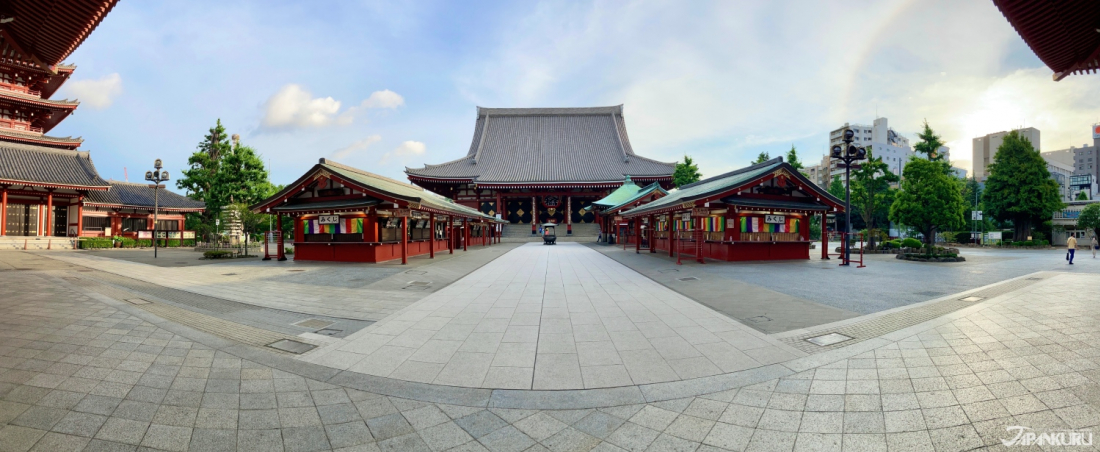 ---
Basic Info
Name: Sensoji Temple (浅草寺)
Address: 2-3-1 Asakusa, Taito City, Tokyo
Station: Asakusa Station (浅草駅)
Website: https://www.senso-ji.jp/english/
---
For more info and updates from Japan, check Japankuru for new articles, and don't forget to follow us on Twitter, Instagram, and Facebook!
Source: JAPANKURU