A Guide to the New Ikebukuro Animate ・ Tokyo's 10 Floors of Otaku Heaven
Anime, manga, games – whatever your otaku obsession, you need to visit Animate's new Ikebukuro, Tokyo flagship shop.
Animate in Ikebukuro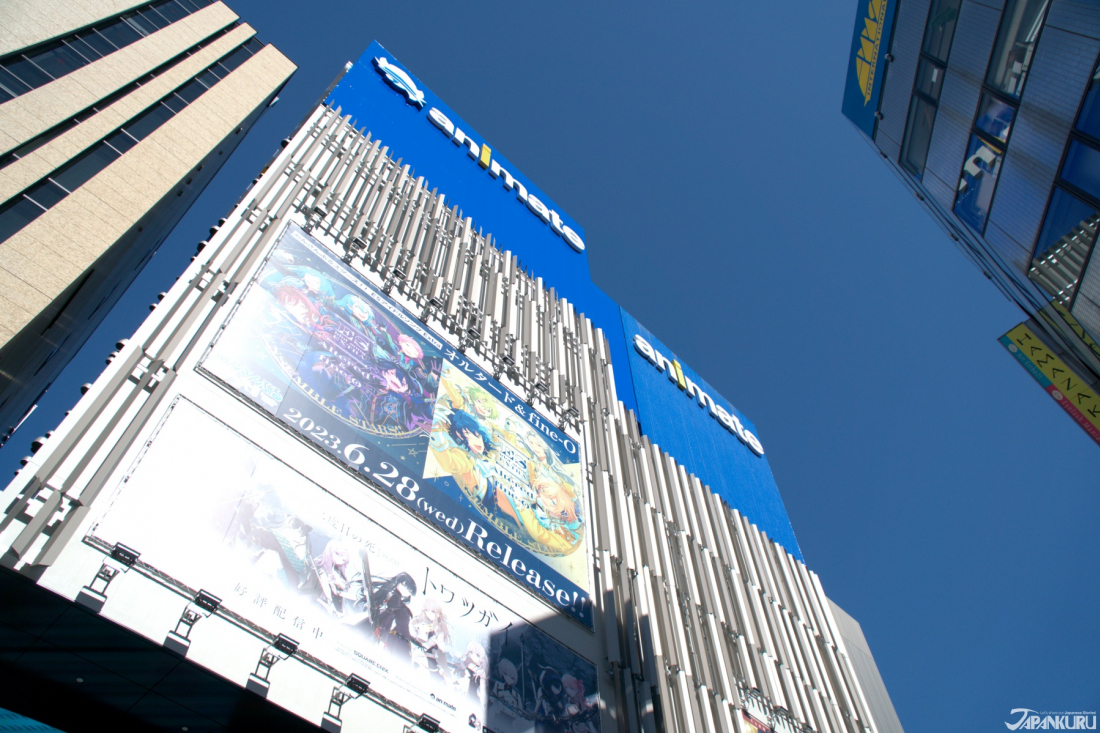 For Tokyo otakus in the know, Ikebukuro is the place for anime goods, cosplay, and more, despite Akihabara being the more famous name. And a major part of Ikebukuro's nerdy reputation is thanks to Animate – Japan's massive anime goods chain shop – and its enormous Ikebukuro flagship store. Standing at the heart of the Ikebukuro neighborhood for 40 years, the multi-floored complex has long been the go-to shopping for all things anime-related, bringing generations of otakus to the area. But to celebrate 40 years, and a wave of international anime fans finally arriving back in the country post-covid, this spring the Ikebukuro Animate got a long-awaited makeover. The totally renovated building now has even more to love than before, with 10 whole floors stuffed full of anime and manga goods, merchandise from popular games and popular indie creators, shelves of manga and anime (and even anime CDs), and even event spaces and cafes. If you love anime, you might never want to leave.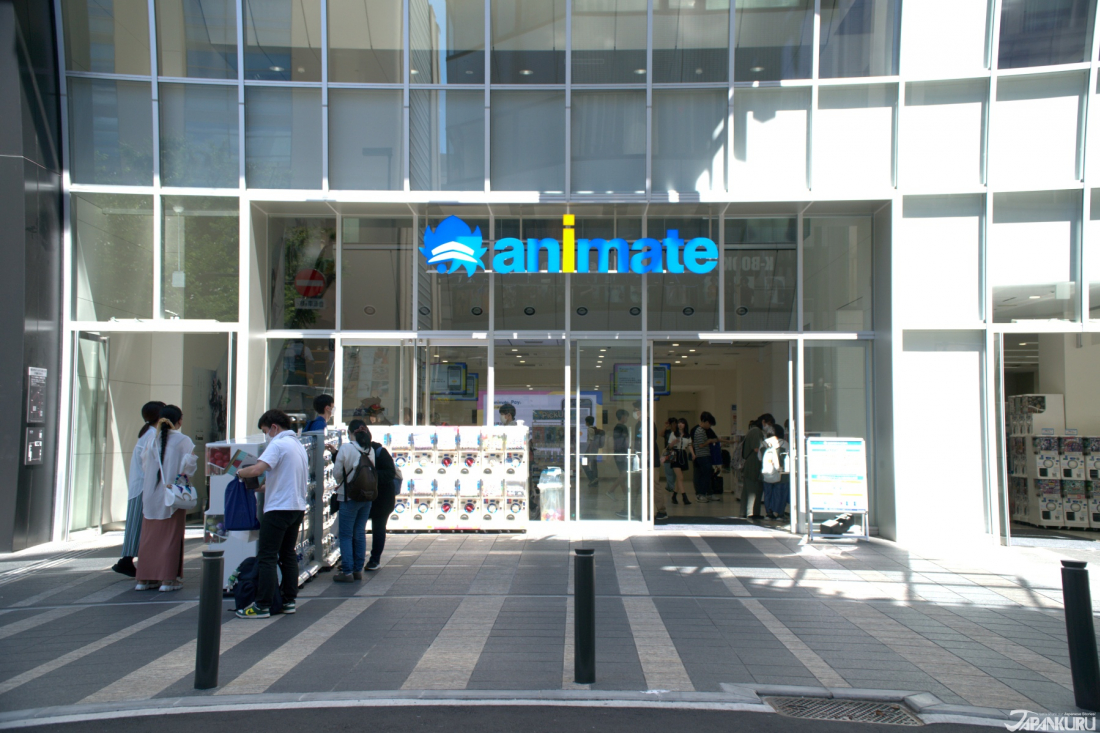 Animate Ikebukuro Flagship (アニメイト池袋本店)
1-20-7 Higashiikebukuro, Toshima City, Tokyo
Official Website (jp)
1st Floor: Gashapon, Coffee, & More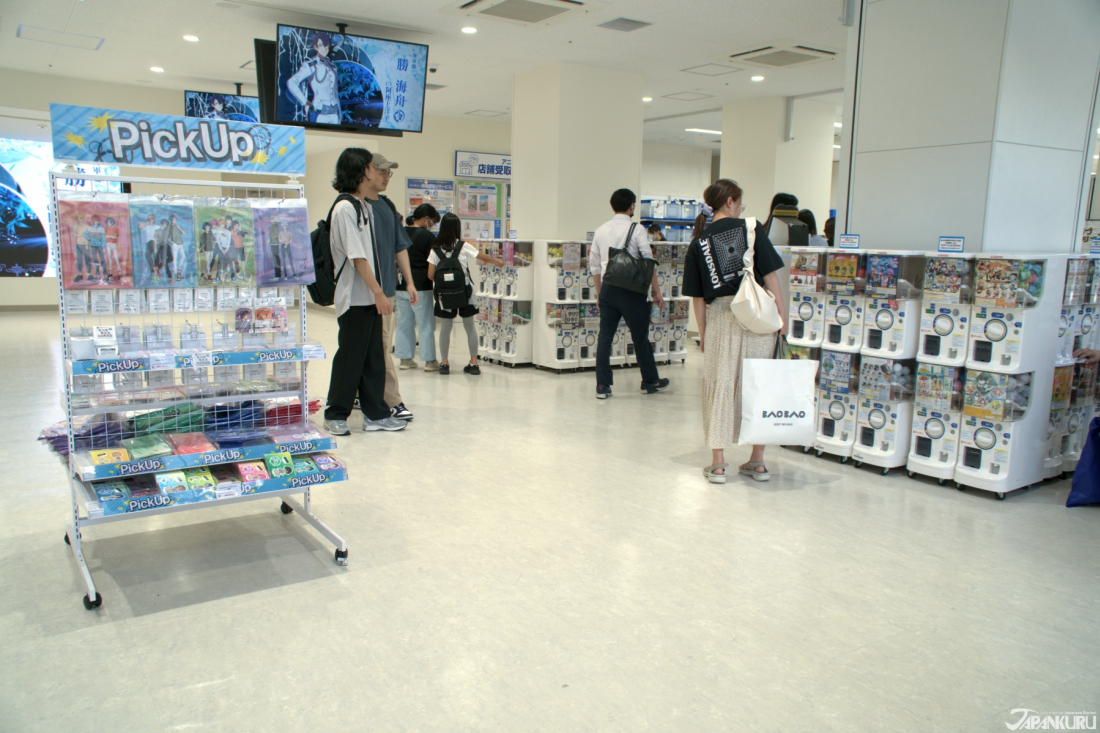 Going for flexibility over impact, Animate's flagship has never had a very impressive first floor, and so the tradition continues. Stop in for an awkwardly placed rotating selection of gashapon machines full of anime merchandise from all the latest hits, or head to the Animate Cafe Gratte counter for lattes and sugar cookies with printed anime decorations, including some surprisingly spicy BL scenes.
2nd~3rd Floor: Manga, Manga, Manga, from Shonen Jump to Boys Love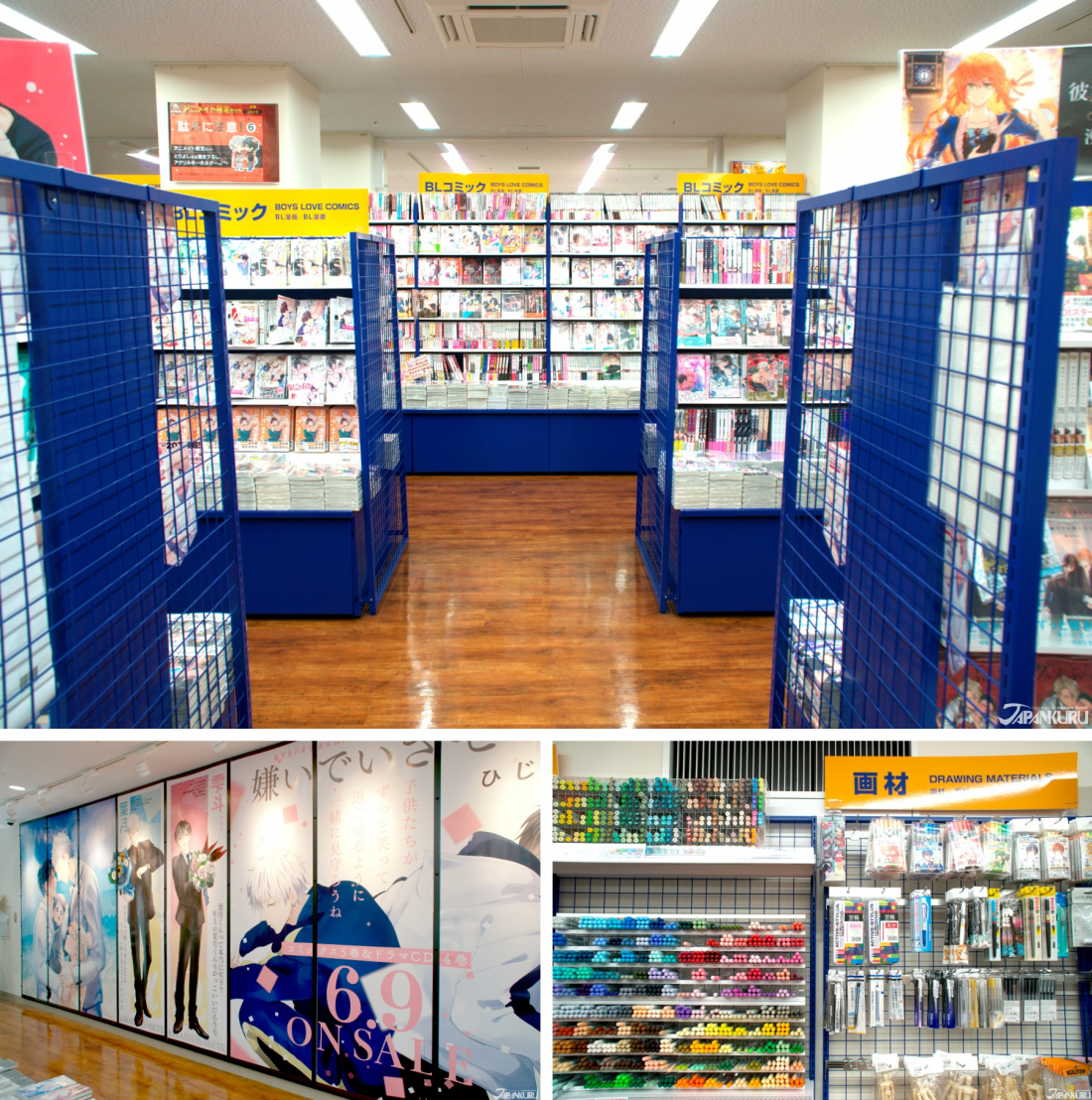 Two full floors packed with dozens of shelves, each one lined with volumes and volumes of Japanese manga… if you can read Japanese (or don't mind muddling your way through with pictures alone) this is truly a manga-lover's paradise. The two floors are mainly divided by general genres, with action-packed shounen manga and mature seinen stories mostly collected together on the second floor, and the third floor making space for romantic shoujo manga and some raunchy boys love volumes. The second floor also has the staff's latest recommendations on display, whereas the third floor has a section dedicated to art supplies for the budding manga-ka (pens, paper, markers, etc) alongside magazines, doujinshi, and a little "Waku Waku Space" for special events.
4th~5th Floor: Anime Merch and Character Goods of All Shapes and Sizes

Here we come to the heart of Animate – all the keychains, accessories, stuffed toys, stationery, and miscellaneous ephemera you could ever want, from every anime, manga, game, and even random illustrator under the sun. There are shelves full of bits and bobs from My Hero Academia, Attack on Titan, Demon Slayer, Naruto, and more. There's a TCG corner full of trading cards from every game popular in Japan. There's a Pokemon area full of hundreds of little stuffed pocket monsters. There's even a whole wall dubbed "Space A la mode" on the 4th floor, dedicated to special anime apparel and accessories like a Kaiba Corp jacket that everyone on the floor seemed drawn to.
6th Floor: Anime, Games, Music, and a TCG Battleground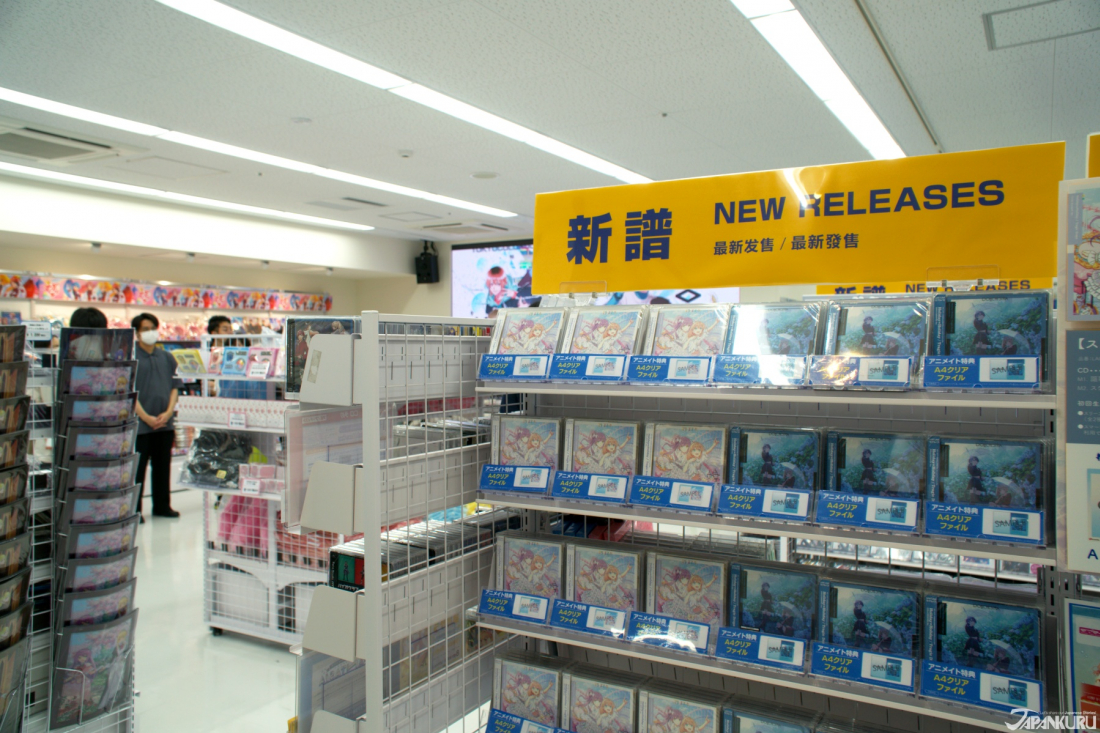 If you've been hoping to pick up some actual anime DVDs to add to your collection, or new games to practice Japanese, this floor has you covered! There are shelves of DVD and game cases lined up from wall to wall, along with a surprisingly large selection of music as well – from the latest hit songs used as anime openings, to cheesy recordings from anime voice actors in character.
Separate from the music madness, the sixth floor is also home to Animate Ikebukuro's very first Duel Space!
7th Floor: Pop-Up Shops at the Only Shop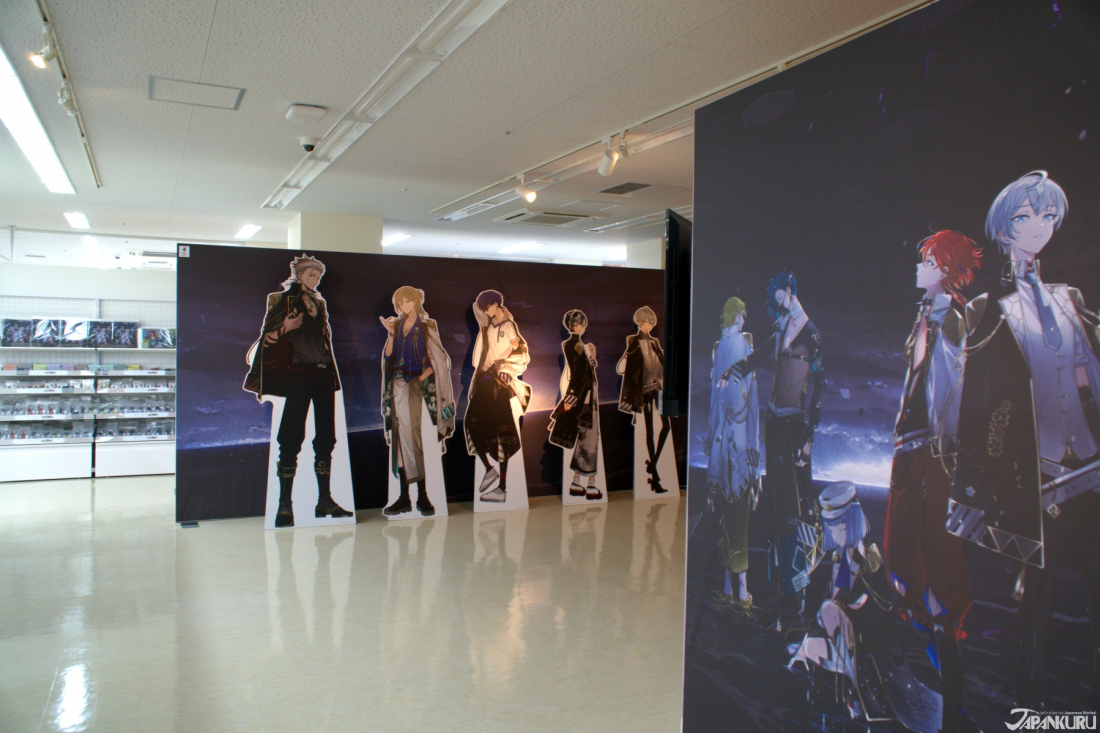 The seventh floor at Animate Ikebukuro is officially dubbed the Only Shop, and it's a space dedicated to the kind of pop-up shop that comes complete with exhibitions and photo spots. When your favorite anime, manga, or game get's its own time at the Only Shop, it's a chance to enjoy some extra content and then pick up some special merchandise before you head out!
8th~9th Floor + the B2 Basement: Animate Events of All Kinds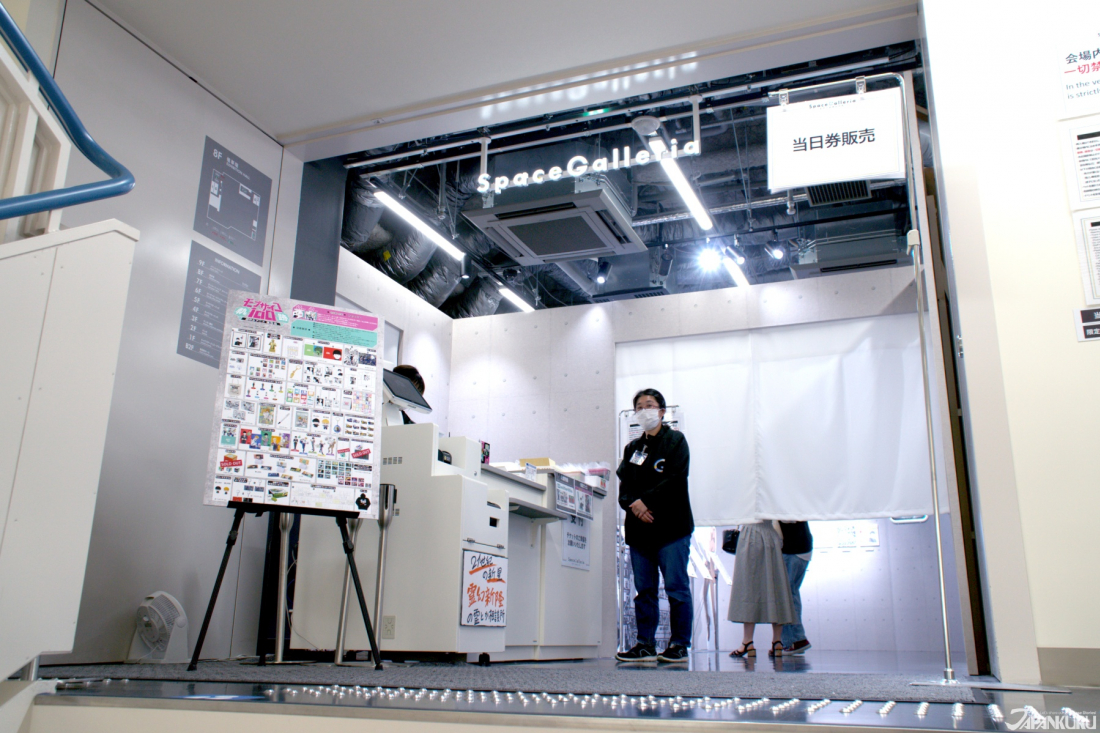 The Ikebukuro Animate flagship has multiple floors dedicated to various kinds of events, at the top and bottom of the building. The eighth-floor Space Galleria is an exhibition space, set up and ready to host exhibitions for anime and manga series, novels, games, theatrical performances, and any other kind of art that might make its way to Ikebukuro. The ninth floor, at the very top of the building, is taken up by the Animate Hall Black and Animate Hall White, two auditorium rooms made for small-scale live performances, discussions and talks, book signings, and more. Back down in the basement, the Animate Theater is a similar kind of event space, but with all the plush seats and velvet curtains of a theater. Between these three floors, Anime Ikebukuro is ready to host some pretty exciting events for the otakus of Tokyo in the coming years.
The Same Old Animate with a Lot More Pizzazz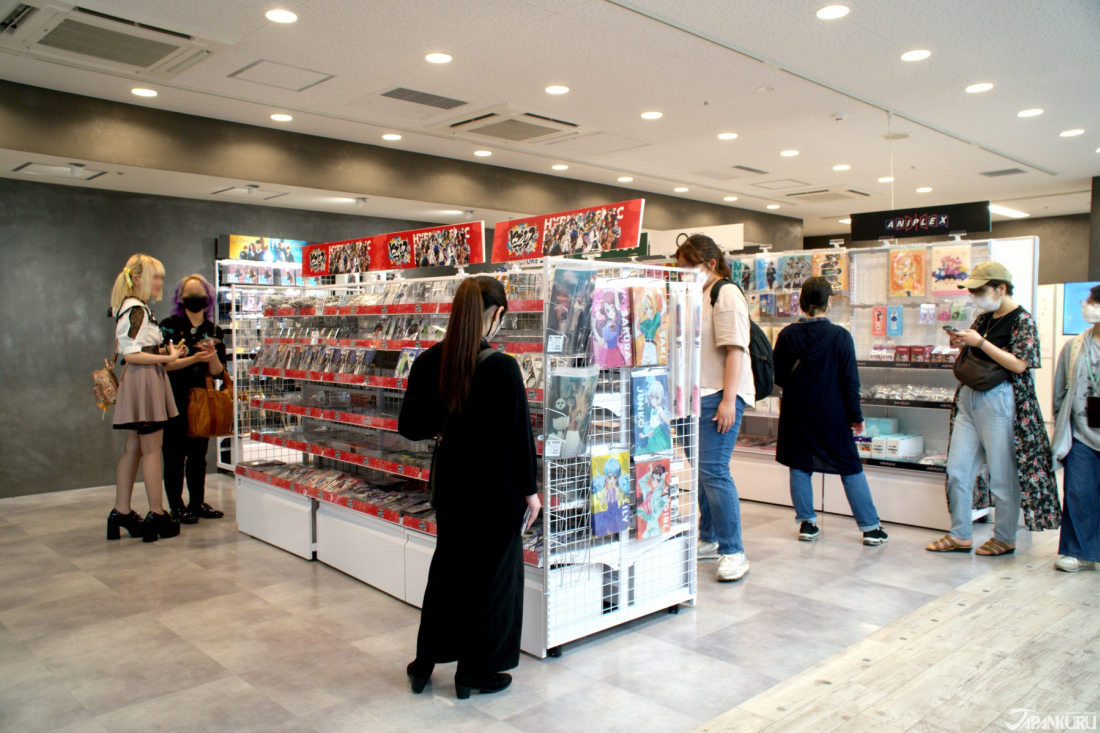 For Ikebukuro regulars who have been frequenting the Animate flagship for years, the specific product lineup at the new and improved shop might not be much of a surprise. Animate has always been heaven for otakus, with all the merchandise and manga you could dream of. But there's no denying that this major renovation has brought new energy to the facility, turning it into a whole shopping and entertainment complex with a whole lot of potential. The long-awaited renovations might finally be over, but here at Japankuru, we can't wait to see what's still to come!
For more info and updates from Japan, check Japankuru for new articles, and don't forget to follow us on Twitter, Instagram, and Facebook!