A Traditional Japanese Garden in Shimane, with a Garden of Lights | Yuushien (由志園)
From landscaping inspired by Izumo's famous sights to seasonal peonies and nighttime illumination, Yuushien Garden is beautiful whenever you visit.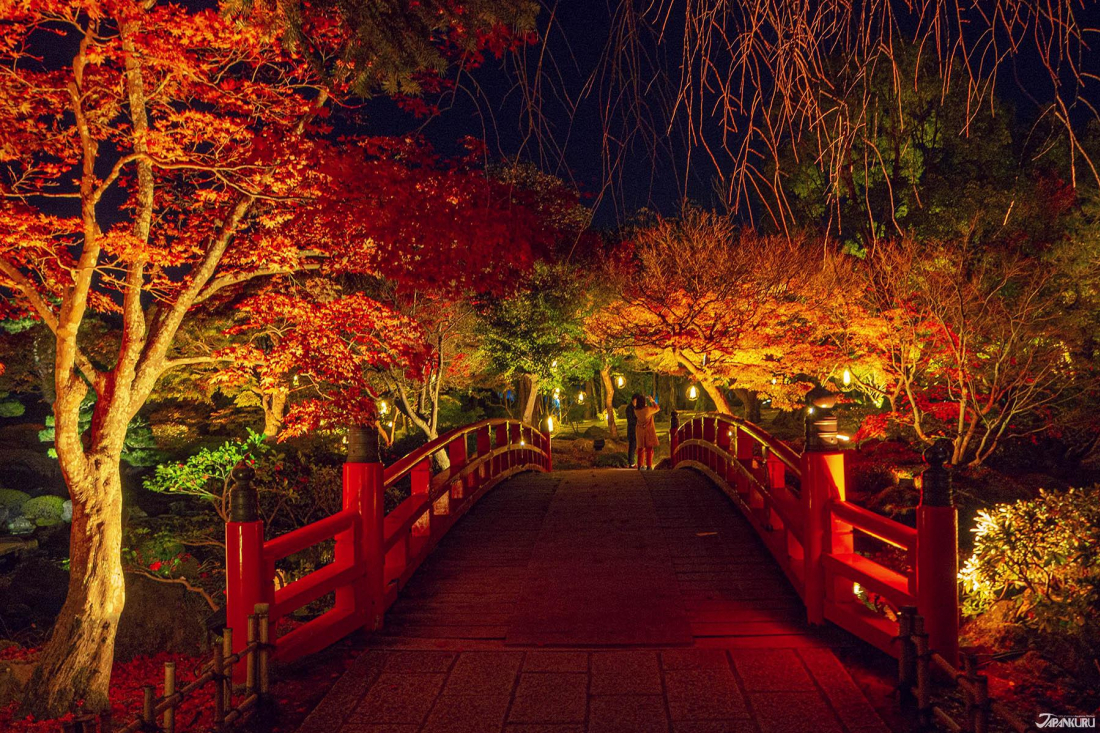 A "Chisen-Kaiyushiki" Garden
The simplest way to describe Yuushien Garden, at least in Japanese, is as a chisen-kaiyushiki garden (池泉回遊式庭園). That means that it's a "stroll garden," built and landscaped around paths that meander through the trees, and also that the space is centered around a pond at the heart of the garden. Travelers who have visited Kyoto might recognize the style from famous gardens like the one at Ginkakuji, the Silver Pavillion.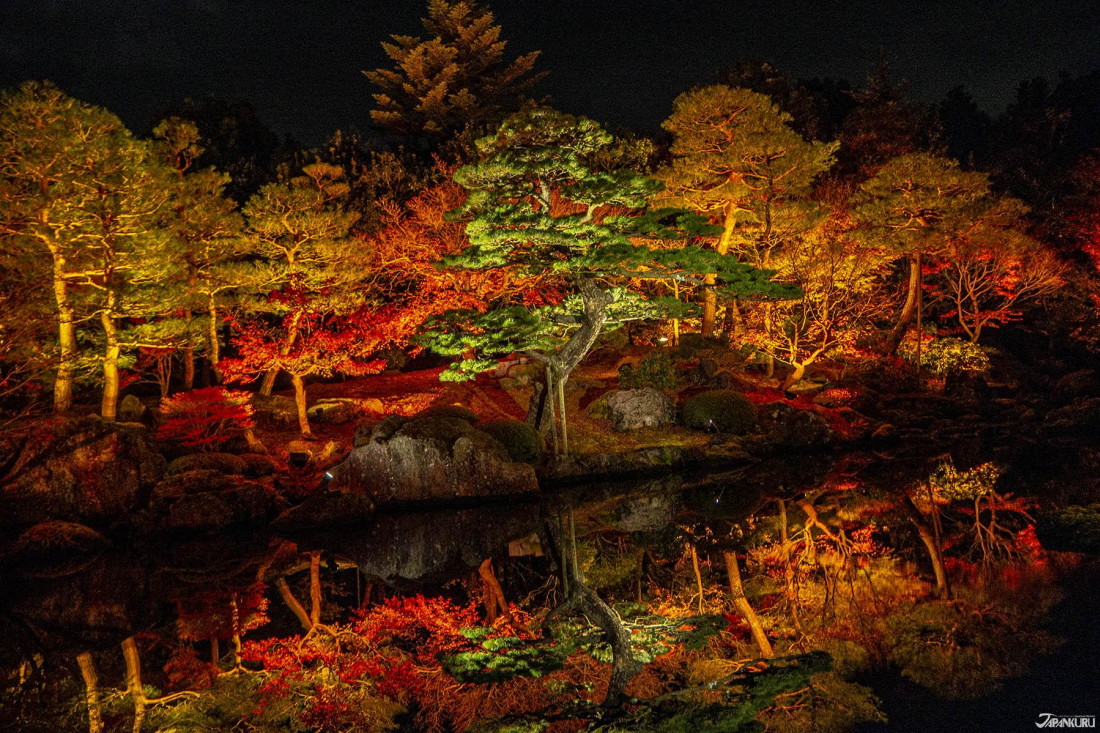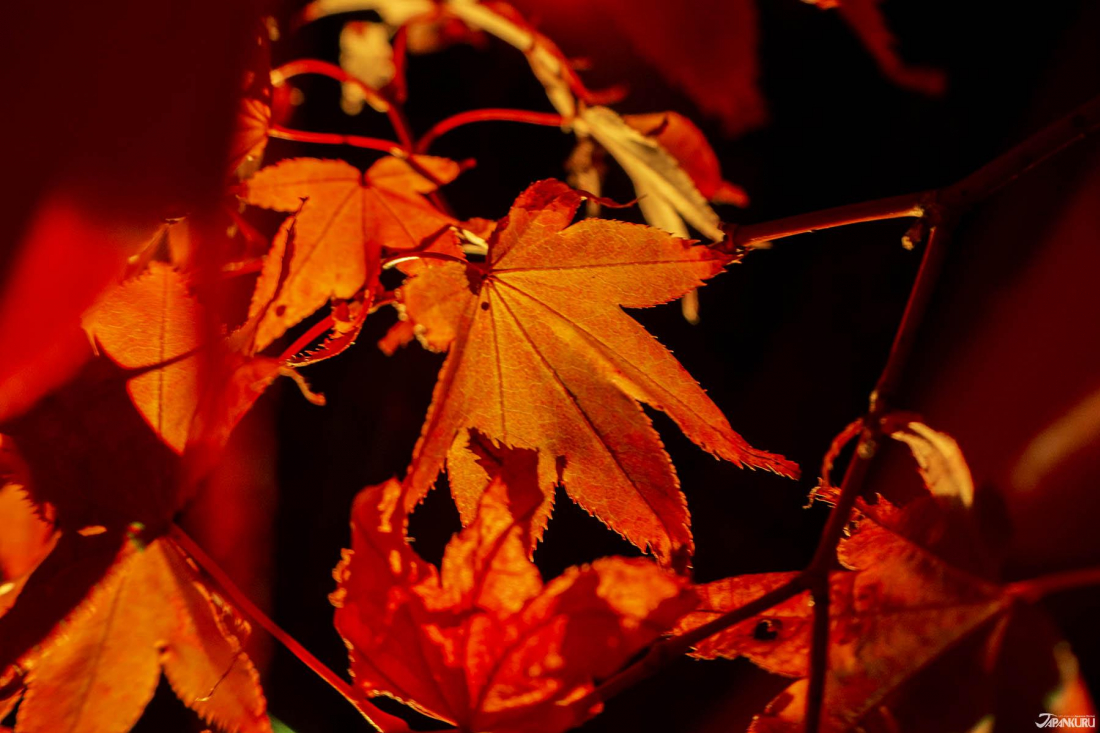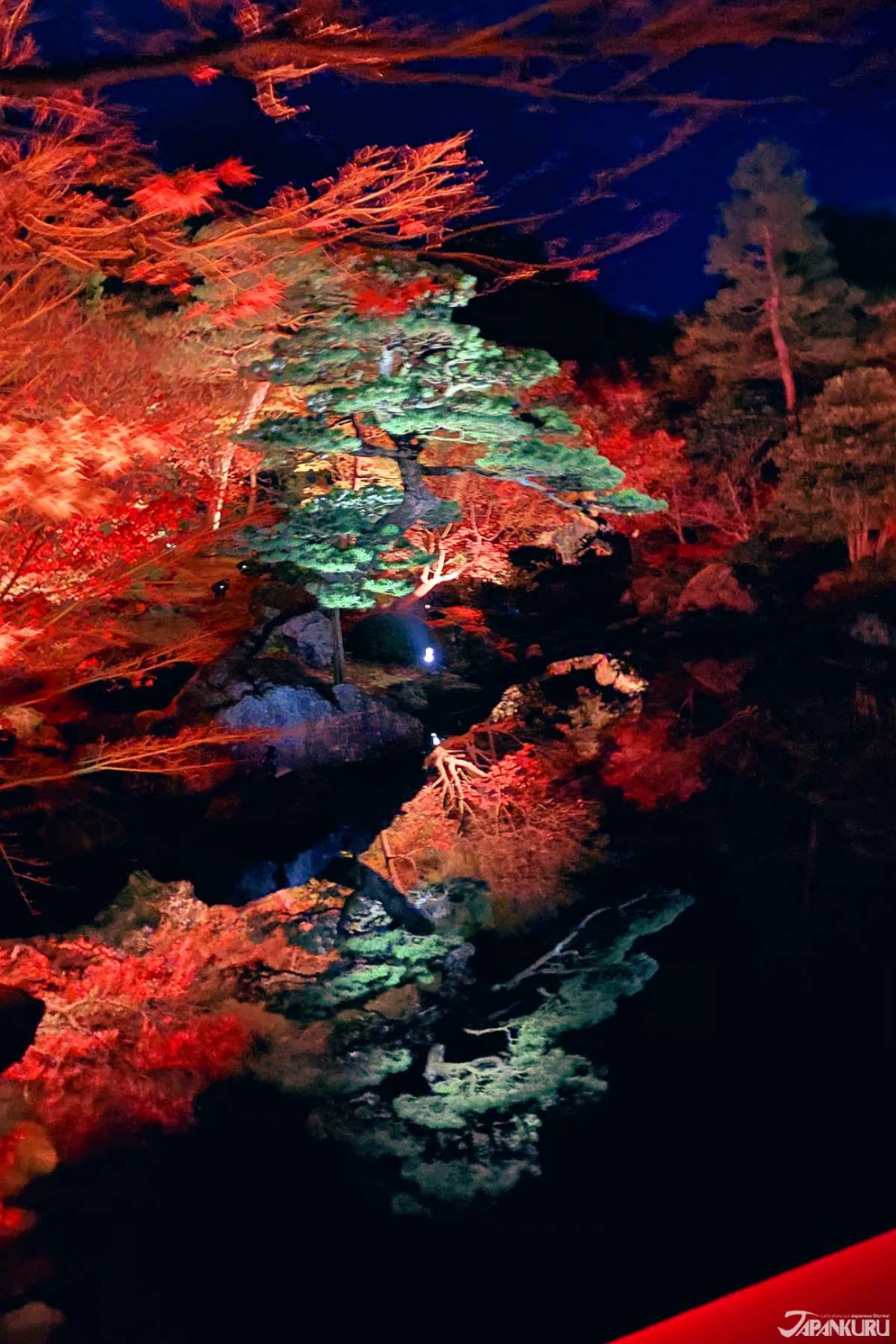 The path at Yuushien Garden lets visitors wander through the greenery and explore the 40,000m² (430556ft²) grounds, with landscaping inspired by the nearby spiritual destination of Izumo, where the gods are said to gather each year. Throughout the seasons, visitors are met with different garden features, like springtime floating peonies or colorful autumn leaves lit from below even after sunset.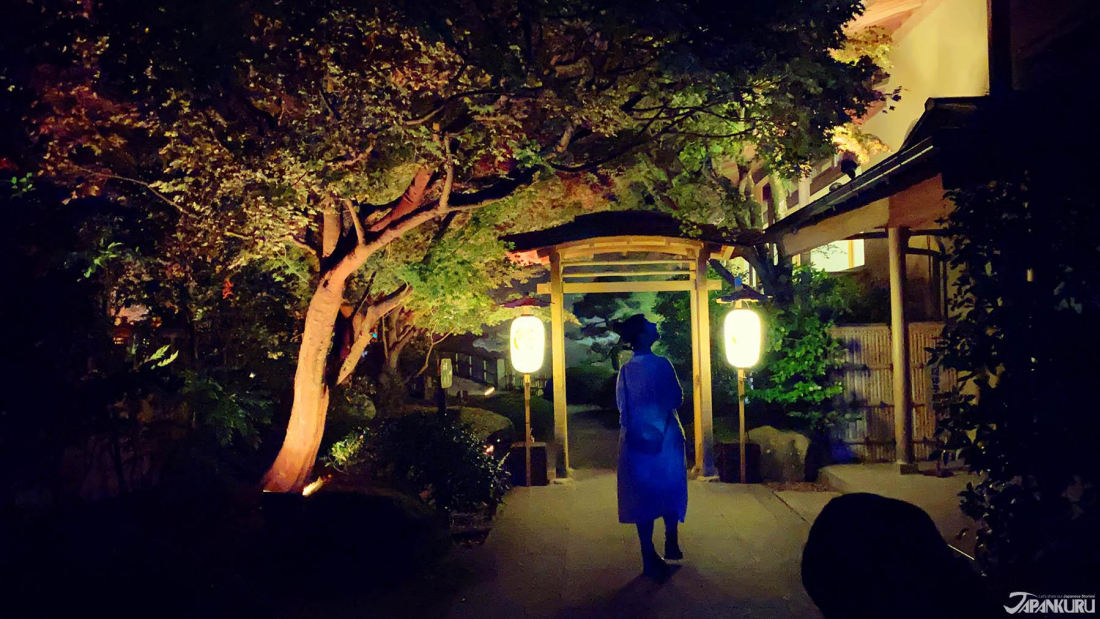 A Garden Set Aglow Each Evening
At night, Yuushien turns into a "Garden of Light" (光の庭園), sparkling with lights big and small, plus colorful installations and even projection mapping onto the garden's surfaces. The designers who plan the lighting layouts and execute the designs are all Yuushien employees, who take pride in their ability to deeply understand the garden, improve their designs through constant trial and error, and finally illuminate the space in ways that turn the space into a fairytale forest every evening. The harmony between the plant life and the brilliant lights is clear.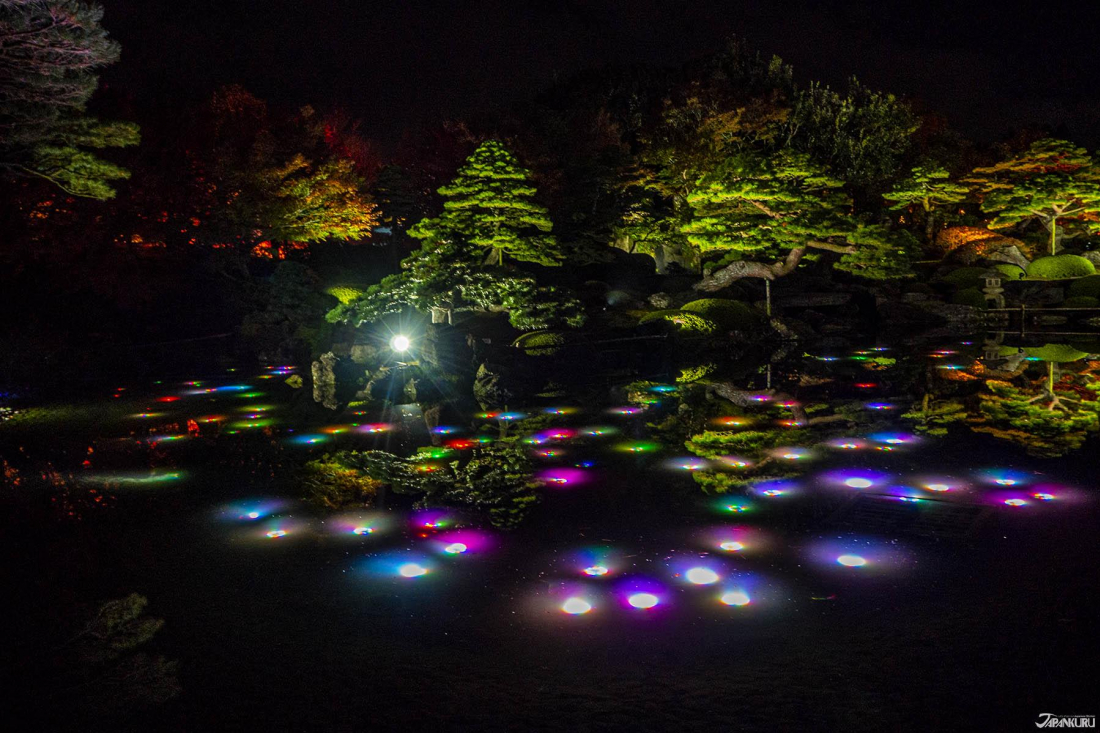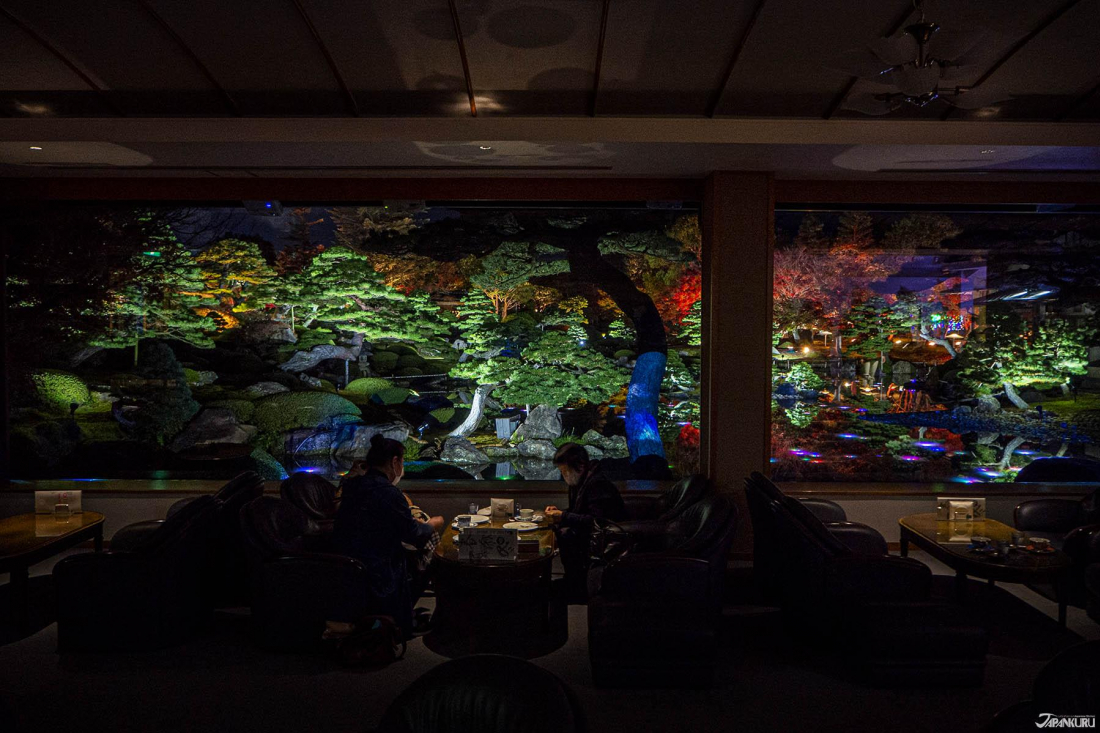 A Light Display Highlight
During the Japankuru team's December visit, Yuushien Garden had set up a garden made entirely of light, bringing the moon down to earth and recreating Mt. Fuji at a scale both miniature and still enormous! And the garden cafe dims the lights to let visitors enjoy an amazing view out the windows, of the garden painted with light. During parts of the fall and winter illumination event period, they also bump up the ease of access, with a free shuttle bus going between Matsue Station and Yuushien Garden.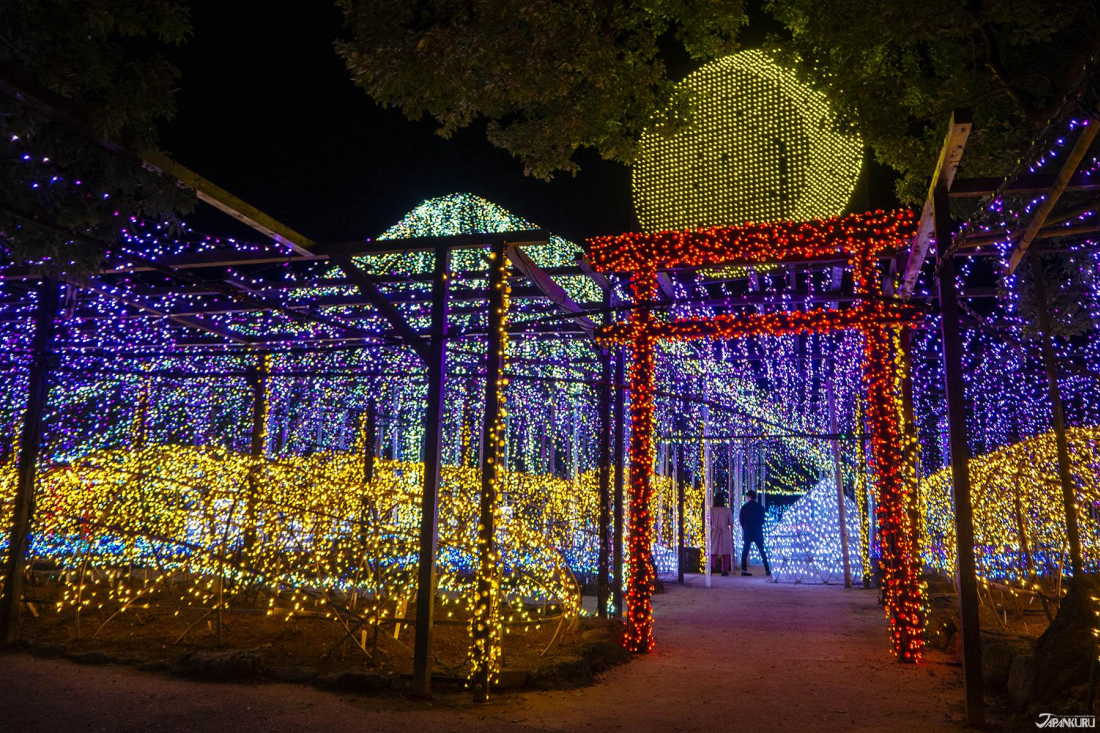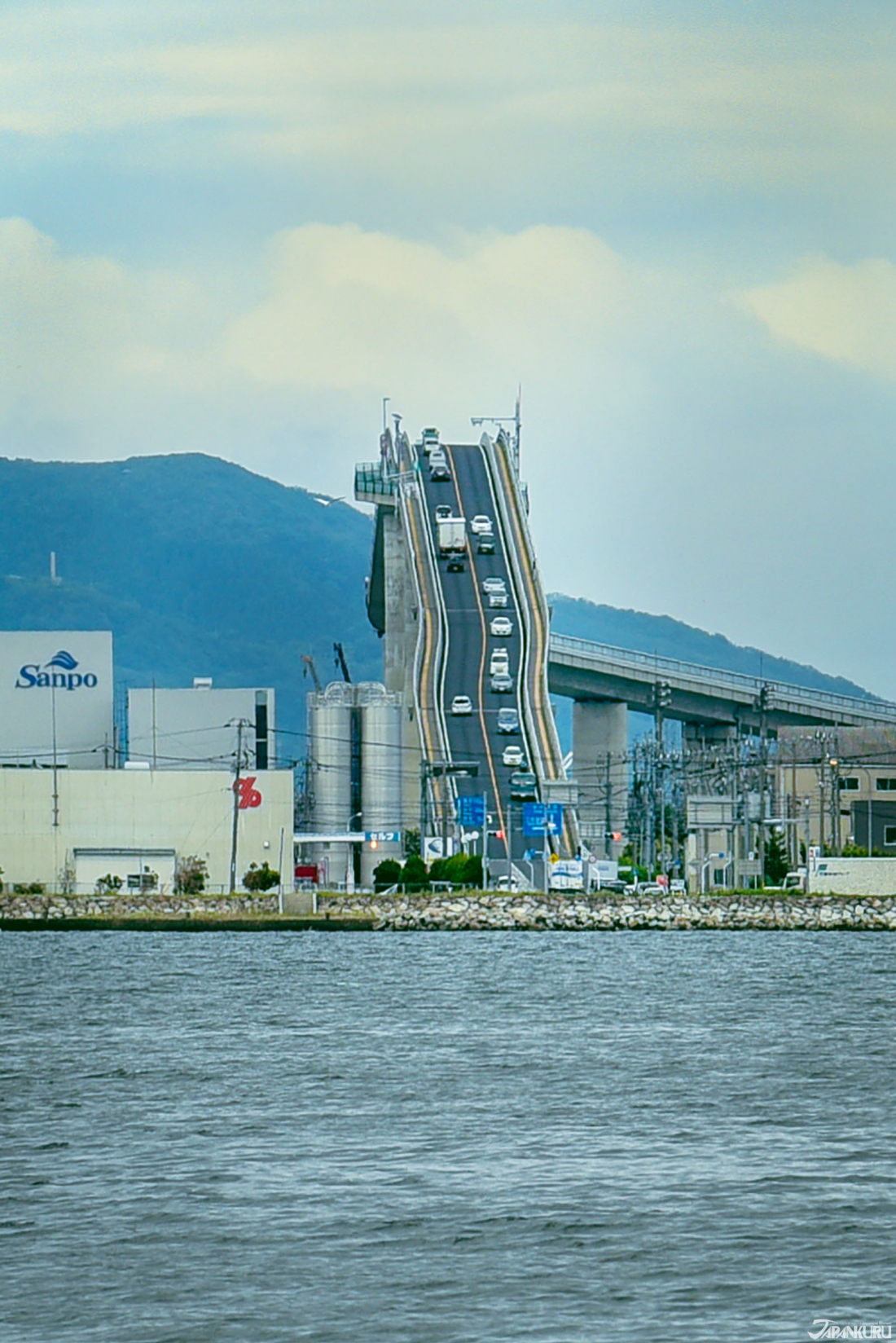 Roller Coaster Bridge – Fill Out Your Itinerary!
Looking to spend the day in the area? Yuushien is just a seven-minute drive from Eshima Bridge, better known by its nickname "Roller Coaster Bridge," which has even made its way onto CNN. The bridge is known for its precipitously steep rise, but real-life visitors get let in on Eshima Bridge's real secret. (The photos might just be fooling you!) If you're renting a car, stop by the bridge before spending the evening in the garden!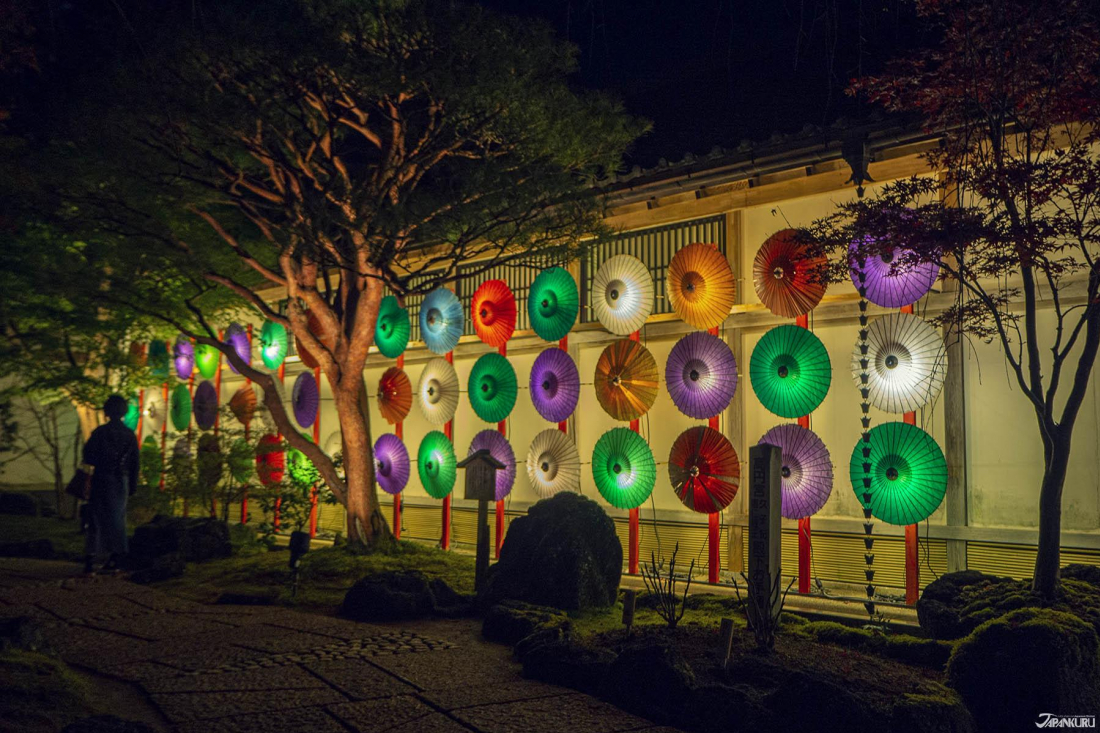 Yuushien Garden (由志園)
1260-2 Yatsukacho Hanyu, Matsue, Shimane
Access: Shuttle bus from Matsue Station (25 min) or Sakaiminato Station (16 min).
Hours: 9:00 – 17:00 (Find details on extended fall/winter hours here.)
Official Website (en)
Find more on the central San'in area at The Heart of the San'in Region.
Source: JAPANKURU