A Visit to Tokyo's Latte Art Heaven, Hat Coffee in Asakusa
From Demon Slayer: Kimetsu no Yaiba to beloved pet dogs, this cafe takes latte art to new heights―literally.
Visiting Hat Coffee
Hat Coffee is known for latte art, and it has long been on my list of "things I'll do in Tokyo… someday." Their spectacular instagram is a treasure trove of ridiculous and beautiful coffee, decked out in detailed illustrations and 3D milk foam creations, with frequent cameos from Mickey Mouse, Snoopy, beloved pet dogs, and the day's most popular anime characters, whether that be Pikachu or someone from Demon Slayer: Kimetsu no Yaiba. In fact, it was just such a latte featuring Demon Slayer's much-adored crybaby that finally convinced me to make my way over.
Dear god, it doesn't get much cuter than this Zenitsu.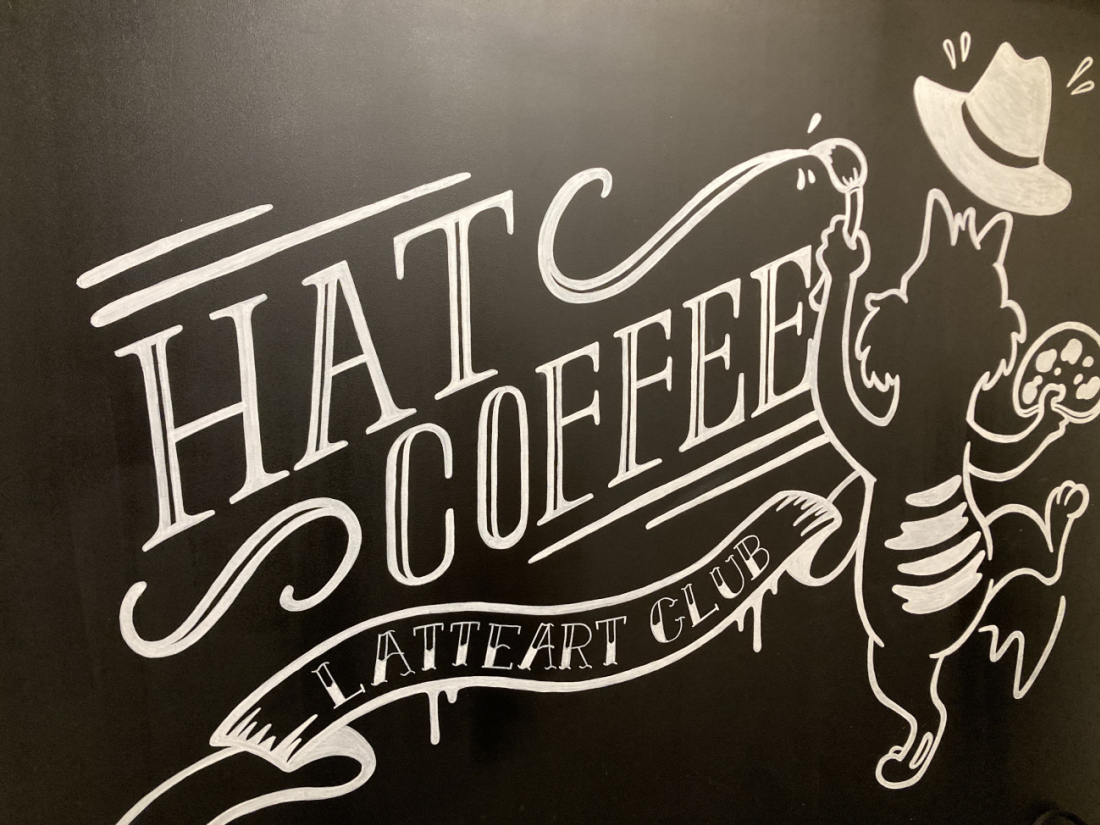 So I grabbed a friend who was equally impressed by Zenitsu's cute crying milk foam face, and we headed to Hat Coffee, a few minutes walk from Asakusa Station (or Kuramae, if you prefer). Despite it being a rainy weekend day, perfect for staying cozy in bed, the small cafe was full―girls in kimono came in fresh from a walk through Asakusa, people brought in their small dogs as live models, and couples on dates crowded in.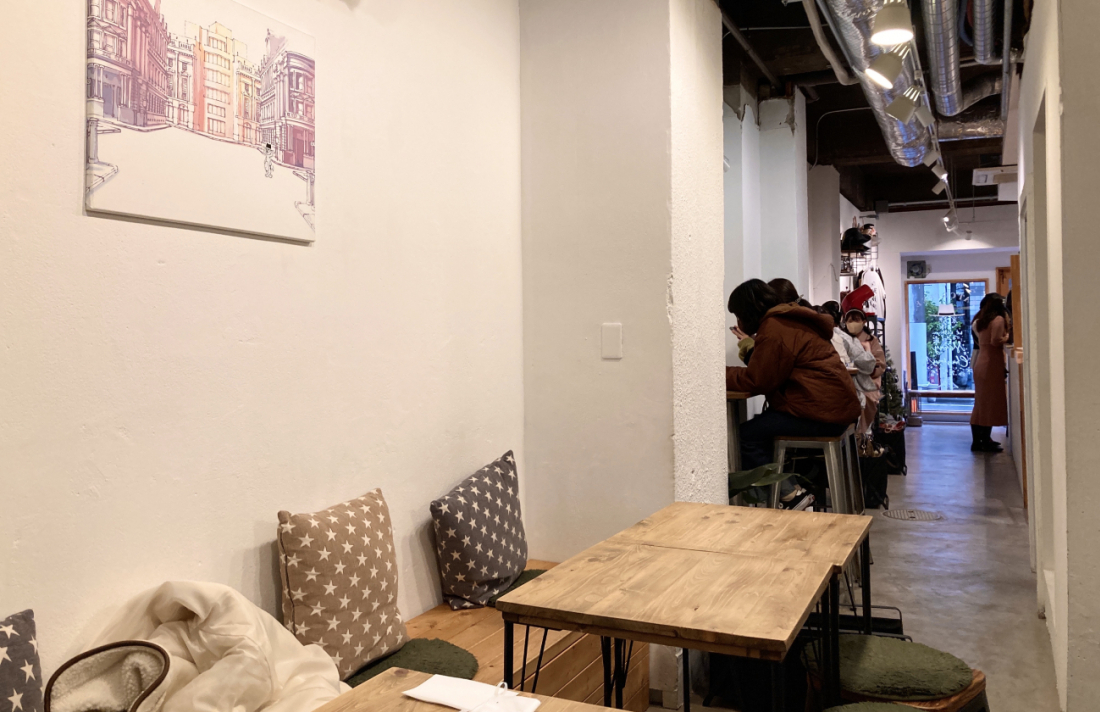 The cafe offers a fairly wide selection of drinks, pastries, and meal options, plus even the custom art lattes come in a few different flavors. So while we waited a few minutes for a table to open, we took our time choosing a latte flavor (we both went for honey) and ordering. The custom latte art drinks cost 1,200 yen―expensive for coffee, but extremely cheap for custom art! They also have an option for lattes where you leave the latte art up to them, for about half the price.
Latte Art on Another Level
After a couple more minutes of waiting at our table, it was finally time for latte art!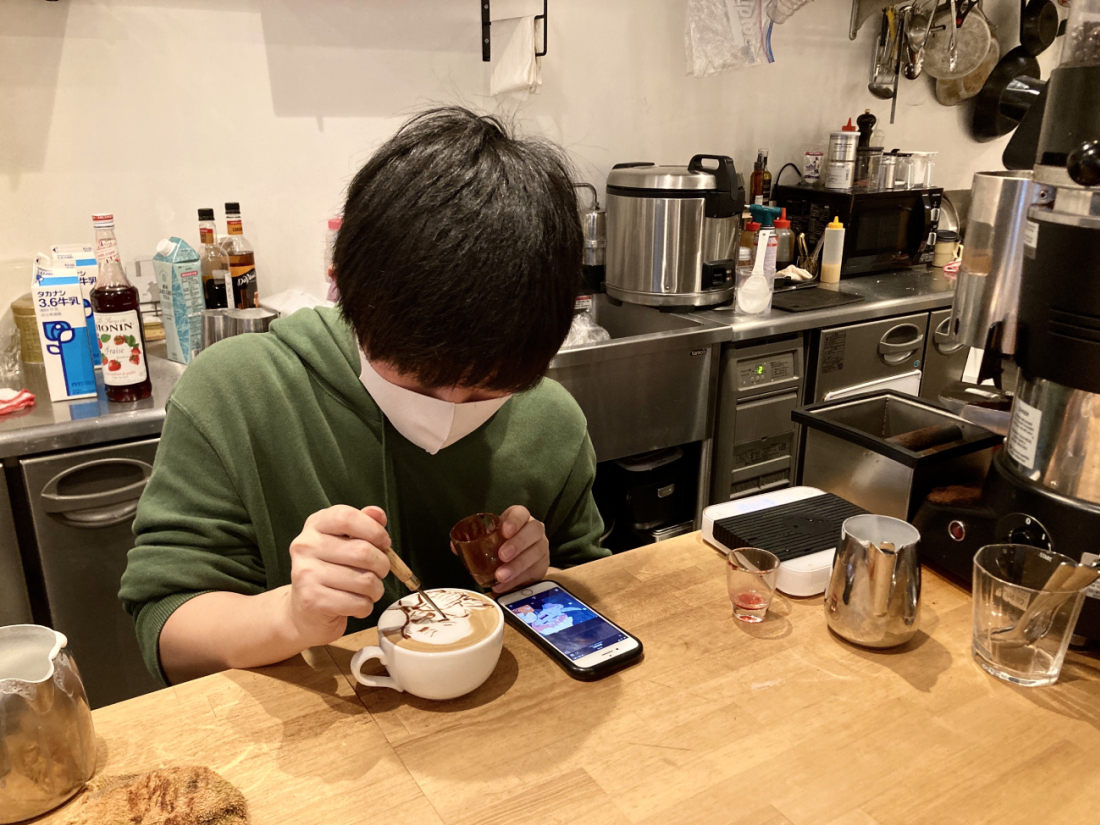 The latte artists are set up at the counter, and they generally work off of photos sent over during the order process, but of course you can watch them while they work their magic!

We had ordered two designs, one 2D and one 3D, and first up was the two-dimensional illustration. Starting with a white milk foam base, Demon Slayer's Zenitsu (and his little sparrow Chutaro) came to life. Tiny details were carefully added using chocolate and strawberry syrup, and the artist accomplished a truly impressive amount of shading just picking up the color of the coffee in the drink below. When the full shape of the scene was fleshed out, we assumed the latte art was done, but again and again the artist added details so small we hadn't even considered that they would make it onto a cup of coffee.
Look at him go!
When Zenitsu was finally pronounced done, the same artist started working on our second latte: my dog. My dog… is not cute. Well, I think she's adorable, but she's not… cute. And so this seemed like the ultimate challenge of our latte artist's skills. Could he recreate my dog in 3D milkfoam, accurately represent her weird face, and still make her cute!?

My dog has been described as looking like an "old man," but that didn't seem to be the route he was going with the milk foam. Then again, with the 3D latte art, there's a front and back, and it's much harder to see what's going on while they're working on it! Instead of staring intently at each line drawn in the foam, we had a friendly chat with the artist, and commiserated about how sad it is that my dog lives thousands of miles away, in America.
So, just how would Zenitsu and my weird dog Hypatia turn out in the end!? We waited with bated breath.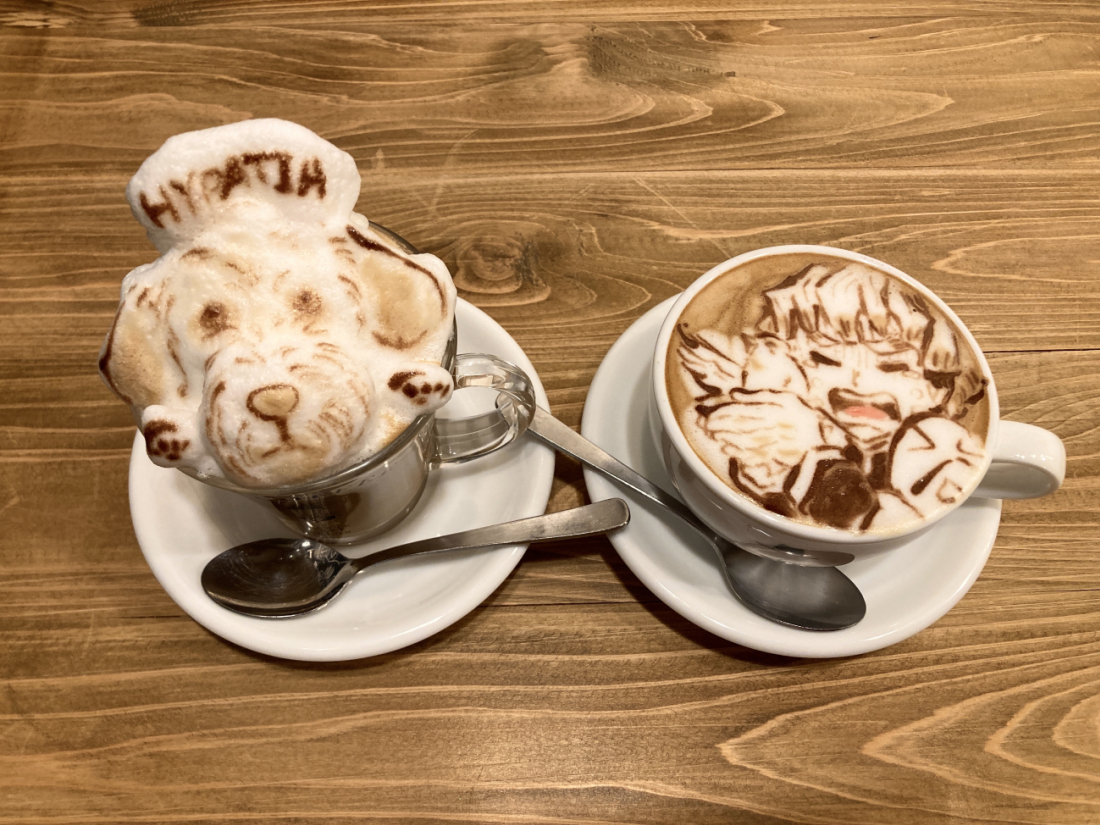 Ta-da!!
The two lattes were both true works of art. Not only was Zenitsu's face captured down to the last teardrop, but so was the bird's! And my dog became a masterpiece. Undeniably my very unusual dog, the resemblance was clear, but so, so cute in latte form! We were extremely impressed at how lovely each of the two styles turned out, 2D and 3D. Look at those little doggy toe beans!
Drinking My Dog
She was delicious.
(The honey latte was great, but definitely sweet.)
(Just like my dog.)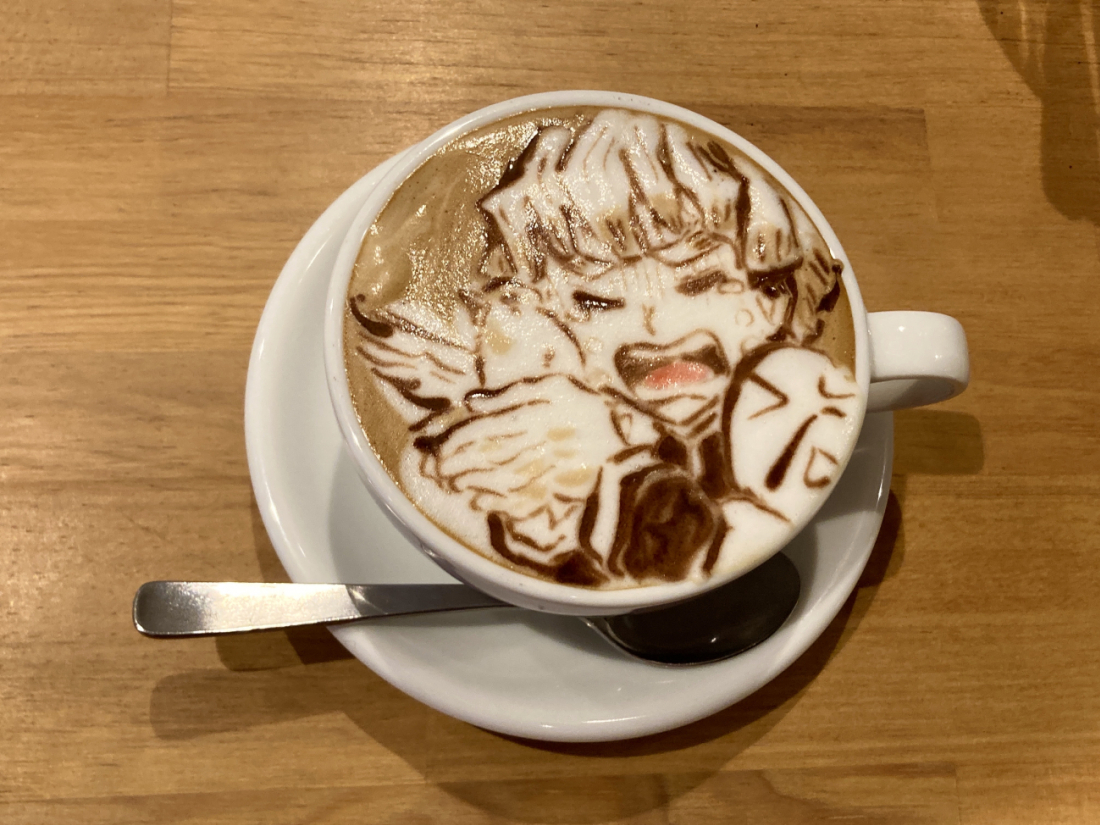 If you're a serious coffee lover, there are plenty of good cafes in Japan with serious black coffee. But if you're absolutely charmed by the impressive skill and amazing detail of this latte art, and you also would like to drink your favorite anime character (or pet) in coffee form, I can't recommend Hat Coffee enough. Head over next time you're in the Asakusa area!
Source: JAPANKURU