Fuji TV Odaiba Bohken-Oh 2023 ・ See Japanese TV Come to Life at This Summer Splash
Planning your Odaiba adventures this summer? This event from Fuji TV features One Piece, Demon Slayer, carnival fun, and a Japanese festival atmosphere!
Fuji TV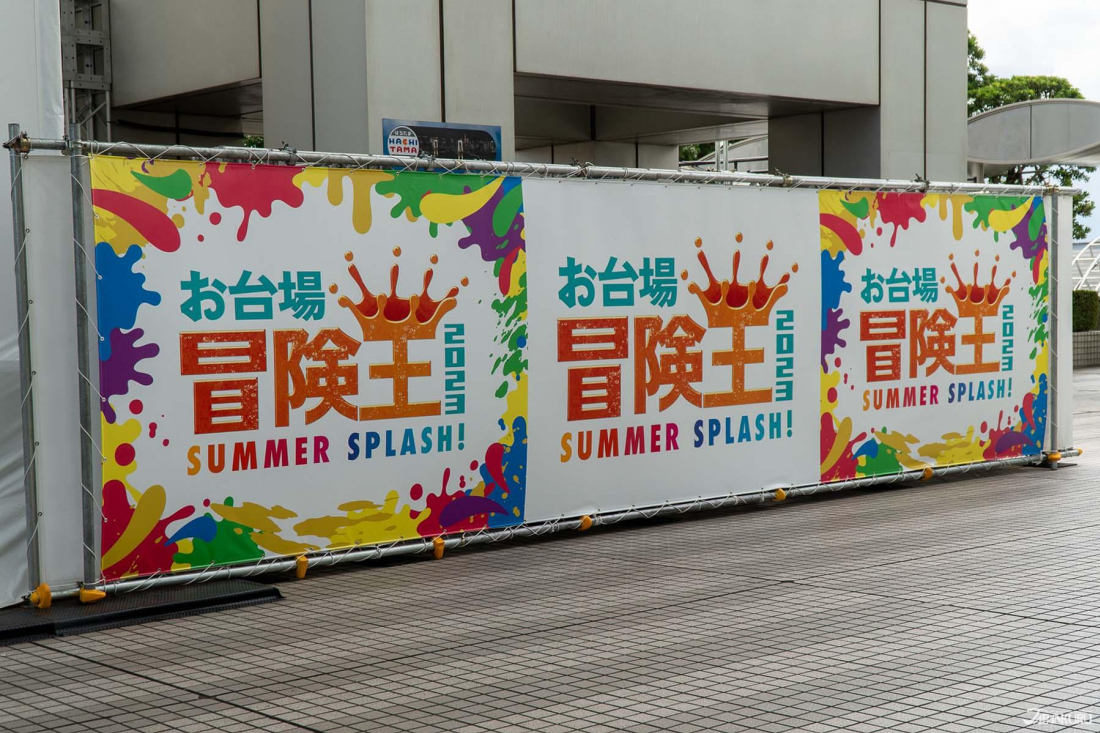 If you've ever flipped through channels on a TV in Tokyo, chances are you've landed on Fuji TV at one point or another. It's one of Japan's major channels (or technically three), broadcasting news, sports, dramas, anime, variety shows, and lots more, and it's all based in a rather iconic building in Tokyo's bayside Odaiba neighborhood. Travelers can actually visit the Fuji TV headquarters all year round, and the distinct spherical chunk is actually an observation deck with great views of Tokyo, but this summer Fuji TV is celebrating their 65th anniversary by hosting the Odaiba Bohken-Oh (Adventure King) 2023, a festival of all things Fuji TV! From One Piece exhibitions in the sky, to carnival games inspired by some of the TV channel's most popular shows (using lots of genuine props), and even a series of live performances, there's a lot going on at this "summer splash"!
Fuji TV Odaiba Bohken-Oh 2023 (フジテレビ お台場冒険王2023)
Fuji TV Headquarters, 2-4-8 Daiba, Minato City, Tokyo
July 22 ~ August 27, 2023
Hours: 10:00 – 18:00 (final entry 17:30)
Admission: adults 2,800 yen | students 1,800 yen
*Allows admission to floors 22, 24, & 25 at Fuji TV headquarters and entry to Bohken Land.
Official Event Website (jp)
Anime Exhibition Spaces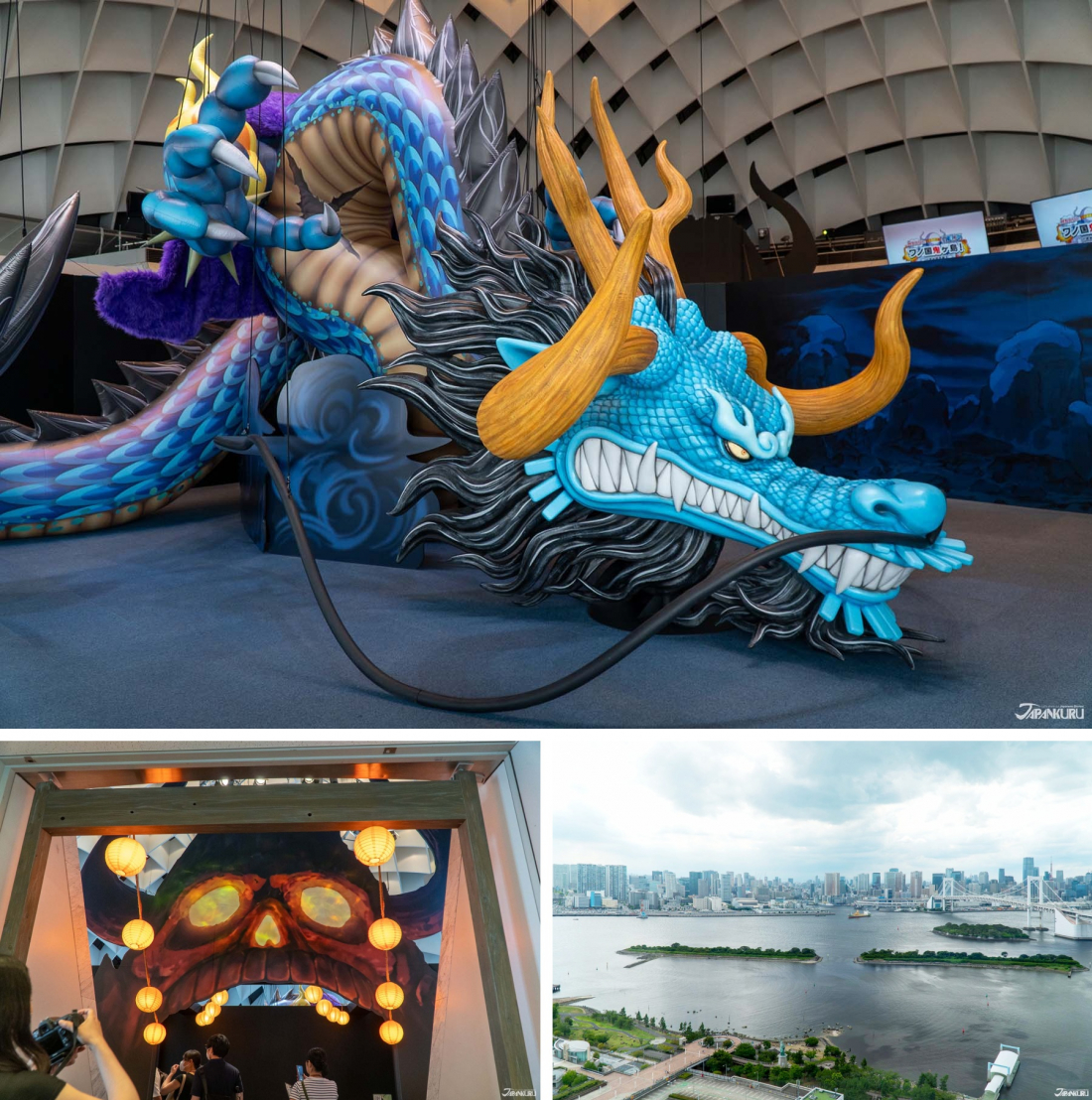 Before you start thinking "but I've never watched Fuji TV, I won't know any of the shows…" we'll just stop you right there. If you're a fan of anime, there's a good chance you've seen some of the stars of the Fuji TV lineup, even if you didn't watch them in Japan. Ever heard of a little anime called One Piece? Demon Slayer: Kimetsu no Yaiba? Perhaps Rurouni Kenshin? Yep, in Japan, those are just a few of the popular series that are broadcast on Fuji TV, and the channel has made them a part of this summer event.
For the event, Fuji TV has set up two major anime exhibition spaces, although the star of the show is undoubtedly the "Hachitama" – their "spherical observation room" that almost appears to be floating between the towers of the Fuji TV headquarters. For a limited time, this unique space is hosting the ONE PIECE Exhibition, focused on the anime's Wano Country/Land of Wano arc. If you're a fan of the show, you won't want to miss this glimpse of Luffy's long-awaited Gear 5, and the larger-than-life ceiling-height model of Kaido as a snarling dragon. At the center of this sphere, there are colorful displays and awesome photo spots from one of Japan's most popular anime shows, and looking out the windows, you get a one-of-a-kind view of the Tokyo skyline from across the water of Tokyo Bay.

If you are a regular Fuji TV viewer and a fan of shows like Dokkiri Grand Prix or Chidori no Oni Renchan, don't miss the 22nd-floor area nearby. The Dokkiri Grand Prix Museum is full of props from this popular prank show… and some other surprises, while the Chidori no Oni Renchan area has a trio of fun games made for fans of all ages.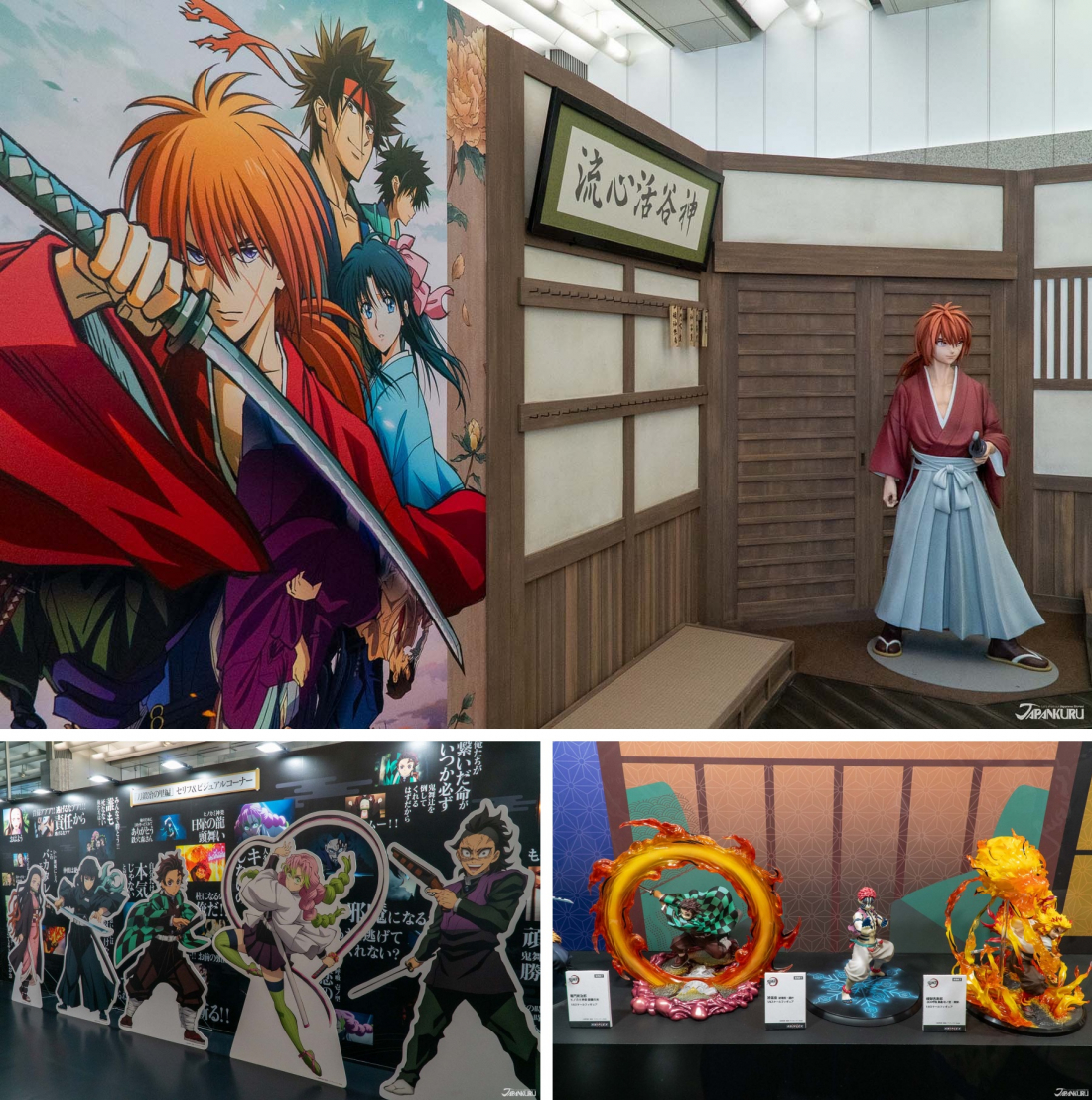 Back down on the first floor, the Anime Harbor is an exhibition space focused on three more of Fuji TV's big titles: the brand new Rurouni Kenshin anime, Demon Slayer: Kimetsu no Yaiba, and Sword Art Online! Right at the building entrance, a (maybe?) life-sized model of Kenshin Himura eyes visitors as they walk through the doors, while the stars of Demon Slayer grace the walls on the other side of a partition. On weekends in August, you can even take pictures with adorable mascot-suit versions of Tanjiro and the gang! This area also houses a unique VR gaming experience from Sword Art Online, set up by the same people who produced the large-scale VR dungeon experience in Tokyu Kabukicho Tower.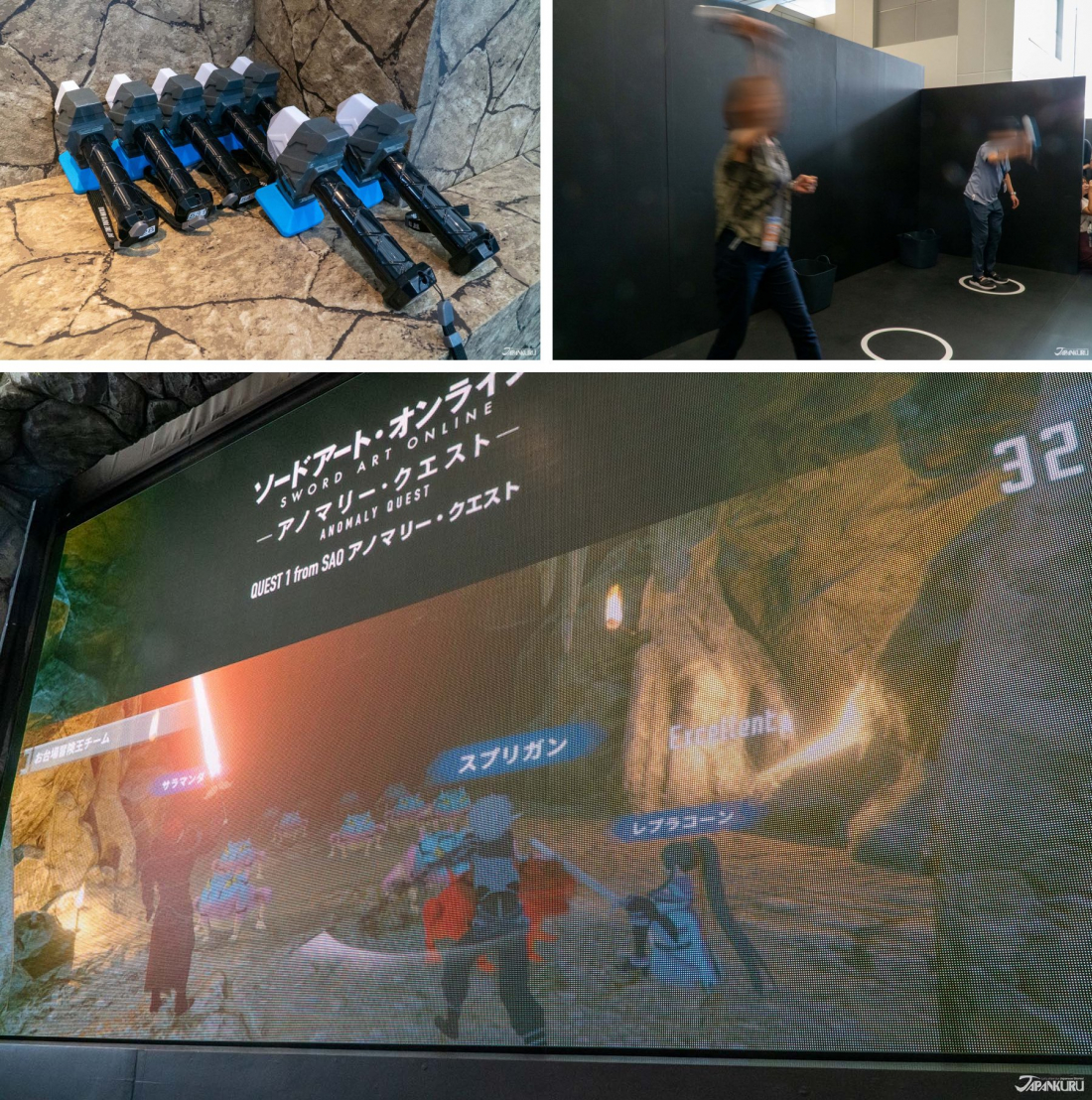 Take ahold of the "sword" controllers for the Sword Art Online Anomaly Quest, and you can enter the game playing out on the big screen, joining the fray in a battle through a monster-filled dungeon. Fun!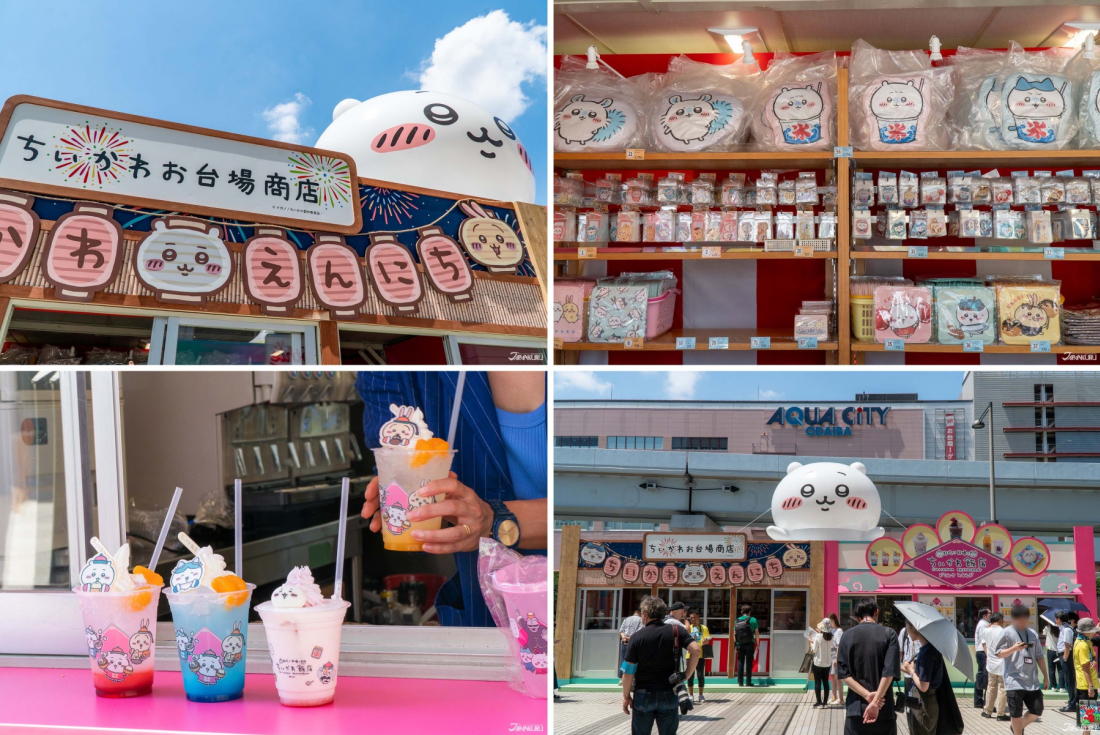 Just outside in the Fuji TV Plaza, fans of the cute characters that popular Chiikawa – a manga and series of anime shorts – will be happy to find a Chiikawa drink bar offering adorably pastel drinks, and carnival games with Chiikawa prizes. This is just a preview of all the festival-style fun waiting outside, however.
TV-Themed Carnival Fun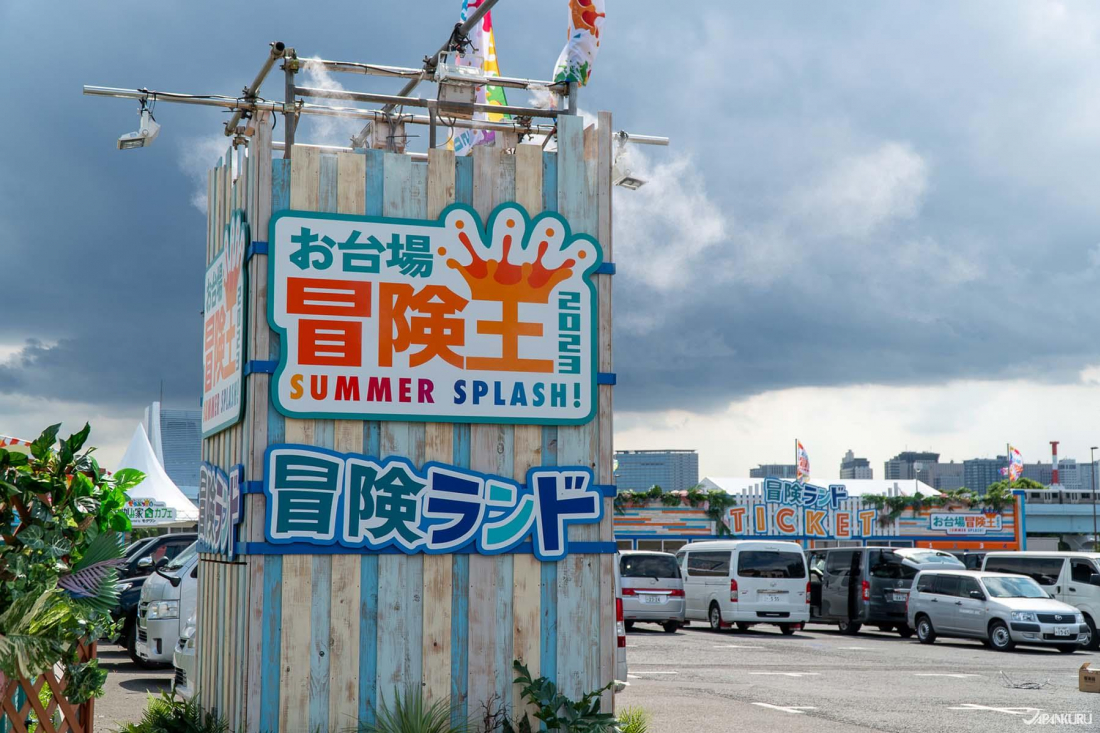 Across a short bridge from the Fuji TV headquarters, the heart of this summer event can be found in the area called Bohken Land (冒険ランド/Adventure Land), a collection of large-scale carnival games, food trucks, performance stages, and more strewn across a blacktop under the bright summer sun (although many of the activities are inside blessedly air-conditioned tents). Quite a few of these spots are themed around some very Japanese TV shows, like a cork gun shooting gallery where you take aim at big white teeth from a comedian on the show The New Key, or a gallery of tiny creepy crawlies from the "very serious news show" Zenryoku! Datsuryoku Times.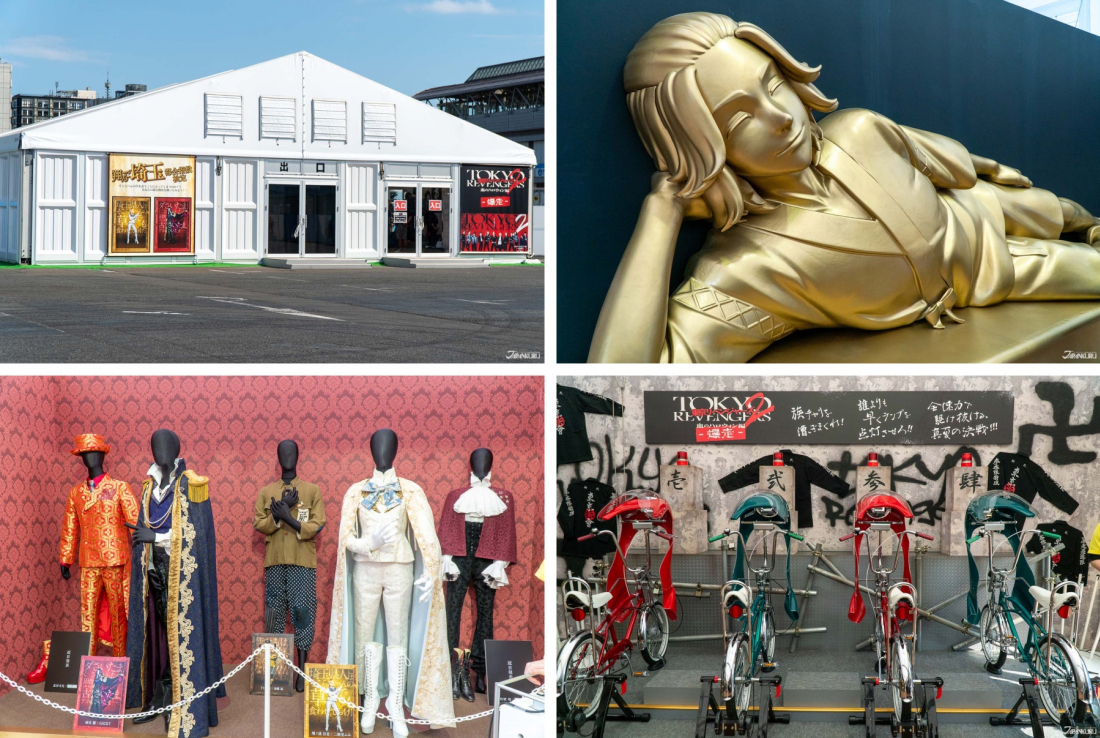 The shows at other spots might be a little more familiar to audiences outside of Japan as well, like a Tokyo Revengers cycling challenge where participants take on the mantle of Takemichi, Mikey, and the rest of the Tokyo Manji Gang – although this race is more about peddle-pushing on some stationery bicycles. And fans of Japanese pop icon Gackt might also be excited to find a booth for his Tonde Saitama (翔んで埼玉/Fly Me to the Saitama) films, where you'll be quizzed on your knowledge of Tokyo (and of course Saitama). Some might even recognize the "hunters" who regularly appear in front of the booth for Run for Money, a Japanese reality show where people are chased down in what's basically a big game of tag. (It was actually brought to the US back in 2008 for a season under the name Cha$e, but it's been more successful in Japan in the long term.)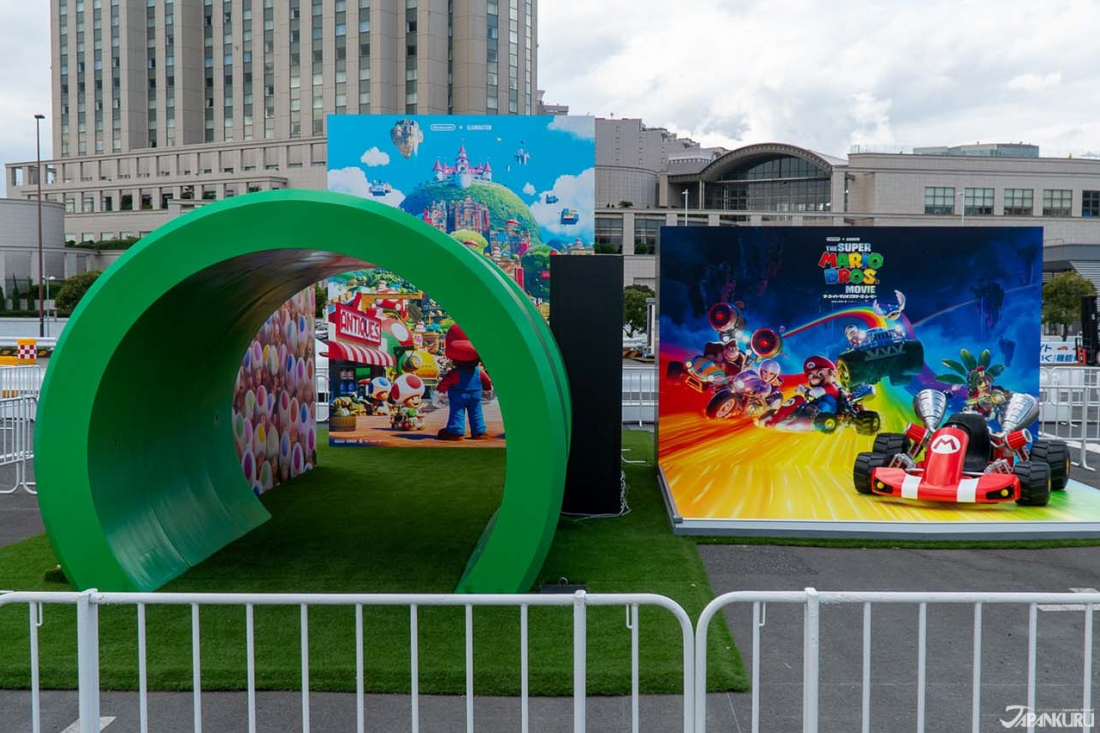 There's a human-sized green pipe courtesy of The Super Mario Bros. Movie as well, alongside a Mariokart photospot!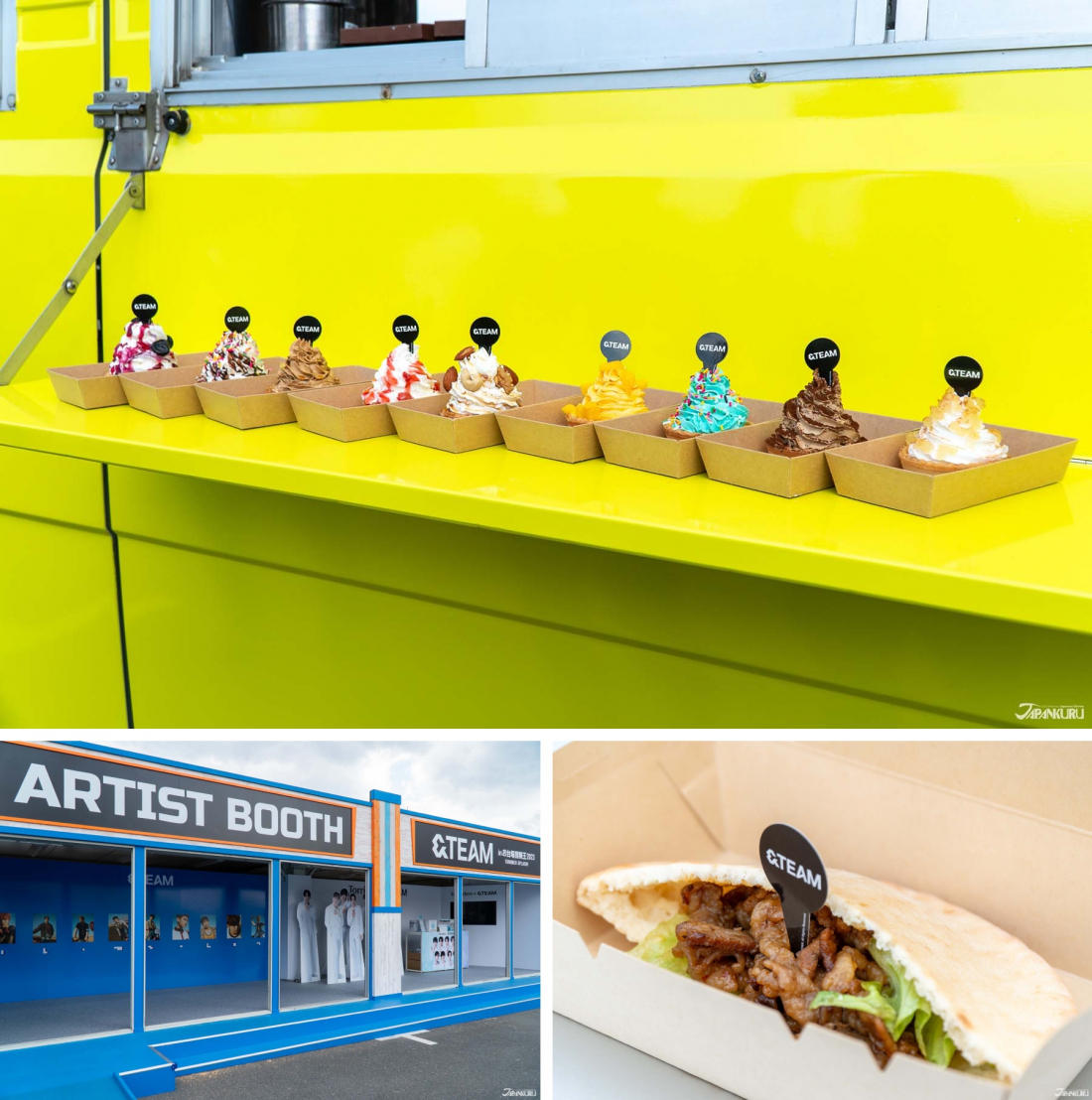 There's plenty to eat at this festival, including karaage fried chicken and a rotating menu at the Hybe Labels Artists Booth. Hybe Labels is actually the Korean label group that manages k-pop stars like BTS, and at the Fuji TV Odaiba Bohken-Oh, they've got a booth featuring some of their most up-and-coming artists alongside a food truck whipping up Korean fusion creations.

Tokyo locals with canine companions will want to check out the Sakagamike Cafe, which not only welcomes pets, but actually offers a menu of (frankly adorable) dog food dishes.
Performances All Month Long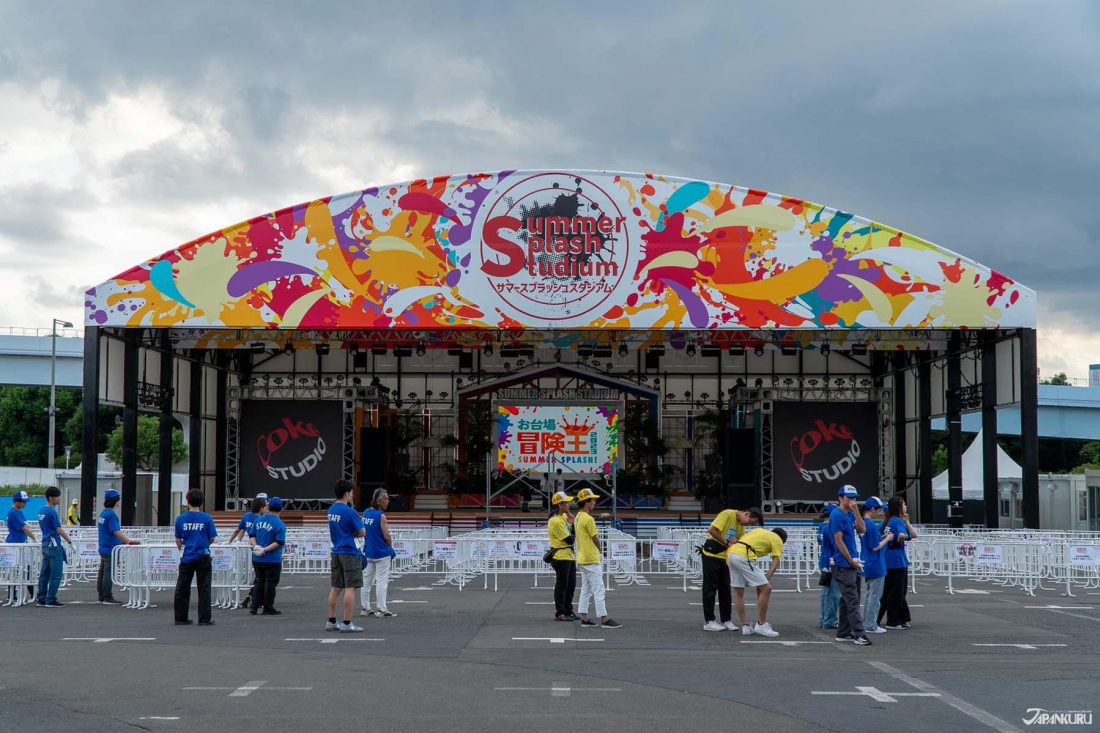 Right alongside the carnival games and festivities are stages set to be used throughout the event period, like the Wangan Station Splash! booth where Fuji TV announcers broadcast live every day. Outside the first-floor entrance of the Fuji TV headquarters, the Lotte stage is hosting a variety of performers and shows related to Fuji TV programs, all free to watch. And on an even larger scale, the Summer Splash Stadium has a lineup of early morning concerts and more! Check out Japanese idol groups dancing and singing poppy hits, singer-songwriters strumming guitars, k-pop groups, Japanese rock bands, and much more, from morning through the afternoon.
There's a new lineup every day, and plenty to see throughout the Fuji TV headquarters and the Bohken Land area, so join this popular TV channel in celebrating 65 years on the air – and have your own Odaiba adventures this summer!
For more info and updates from Japan, check Japankuru for new articles, and don't forget to follow us on Twitter, Instagram, and Facebook!