Hatsumode in Japan | Ringing in the New Year with Shrines, Temples, and Goshuin
New Year's celebrations are big in Japan, and hatsumode is one of the most important traditions of the year!
Japan's New Year's Traditions
Celebrated each year on January first, the start of the New Year is the time for some of the most important seasonal festivities in Japan, when many people return home to celebrate with their families. To celebrate the holiday the traditional way, families will eat traditional meals called osechi, and many people will try their best to be awake to catch the very first sunrise of the year, called the "hatsuhinode" (初日の出). One of the most important rituals for the New Year, however, is "hatsumode" (初詣) – one's first visit to a shrine or temple in the New Year.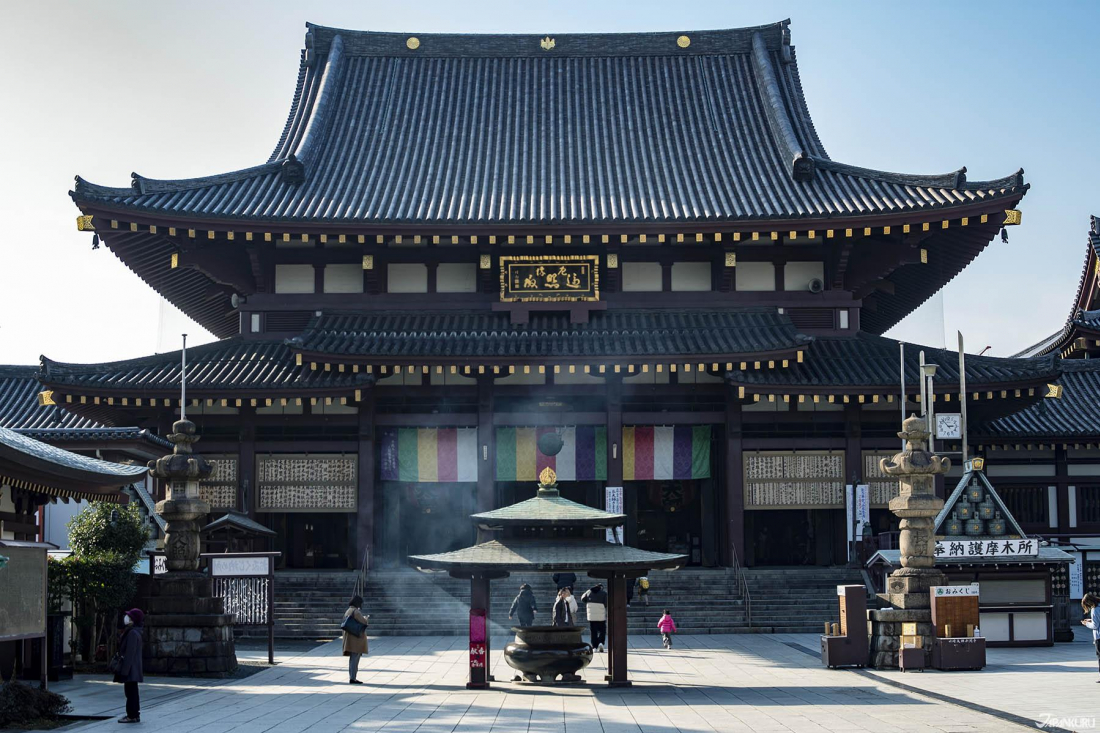 Hatsumode is the single largest religious "pilgrimage" event in the world, surpassing even the Hajj in Mecca, and it's celebrated at shrines and temples big and small throughout Japan. The centuries-old ritual is important to this day because it's a chance for each person to pray, wish for good luck and good health throughout the coming year, and even pick a fortune to see what's in store for the coming months. (Although there's always a risk of getting a bad fortune, which some shrines and temples are notorious for giving out.) The ancient custom is said to reach back to a shrine visit undertaken by the 12th-century shogun Minamoto no Yoritomo, and an old tradition of praying through the night on New Year's Eve until New Year's Morning. These days, some people still like to show up at shrines or temples before midnight and count down the new year on sacred grounds. Others will show up at three or four in the morning for an early start… or make their over a week into the new year, with a better late than never attitude towards their hatsumode experience. Any time during the first few days of the new year is bound to be busy for just about any shrine or temple in Japan, but there are a few that are clear crowd-pleasers.
Popular Hatsumode Shrines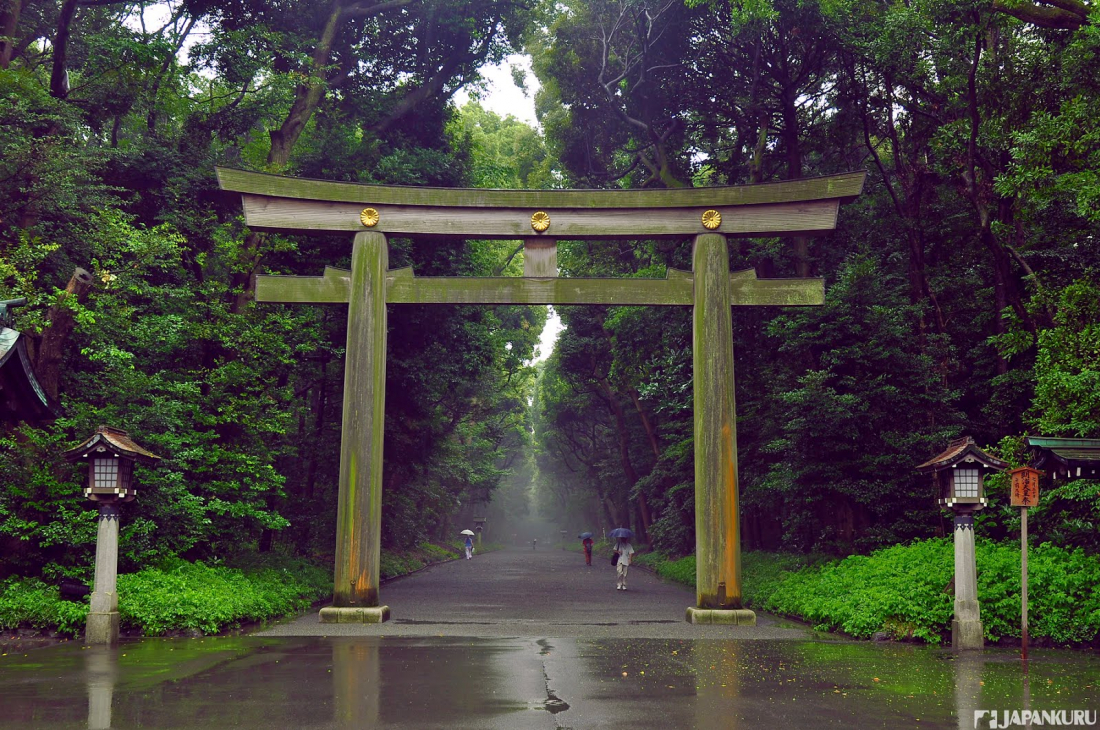 Japan's two major religions, Buddhism and Shinto, have spent centuries mixing together before being rather suddenly ripped apart, leading to common hatsumode traditions at both Shinto shrines and Buddhist temples in Japan. (More about the difference between shrines and temples here.) But in terms of yearly hatsumode visitors, it's a Shinto shrine that has the highest headcount of any one destination. Tokyo's Meiji Jingu Shrine, built for Japan's Emperor Meiji (1852-1912) and his wife Empress Shoken (1849-1914), can be found at the center of an enormous wooded shrine ground wedged between Harajuku and Yoyogi Park. It's busy throughout the year as one of Tokyo's biggest sightseeing destinations, but crowds swell for hatsumode season, when a whopping 3.2 million people arrive to pray for the New Year.
Meiji Jingu Shrine (明治神宮)
Yoyogikamizonocho, Shibuya City, Tokyo
Official Website (en)
Another major destination for shrine lovers during the New Year (and all year round) is Fushimi Inari Shrine in Kyoto, which is known for its many orange shrine gates. This famous shrine is stretched across a mountainside, and on an average day, the densely packed shrine gates at the bottom of the mountain are crowded with visitors, but the paths near the top of the mountain tend to offer a somewhat more relaxed atmosphere. On January first, there's no escape from the crowds of excited hatsumode visitors, which total more than 2.5 million over the first few days of the year!
Fushimi Inari Shrine (伏見稲荷大社)
68 Fukakusa Yabunouchi-cho, Fushimi-ku, Kyoto
Official Website (en)
Popular Hatsumode Temples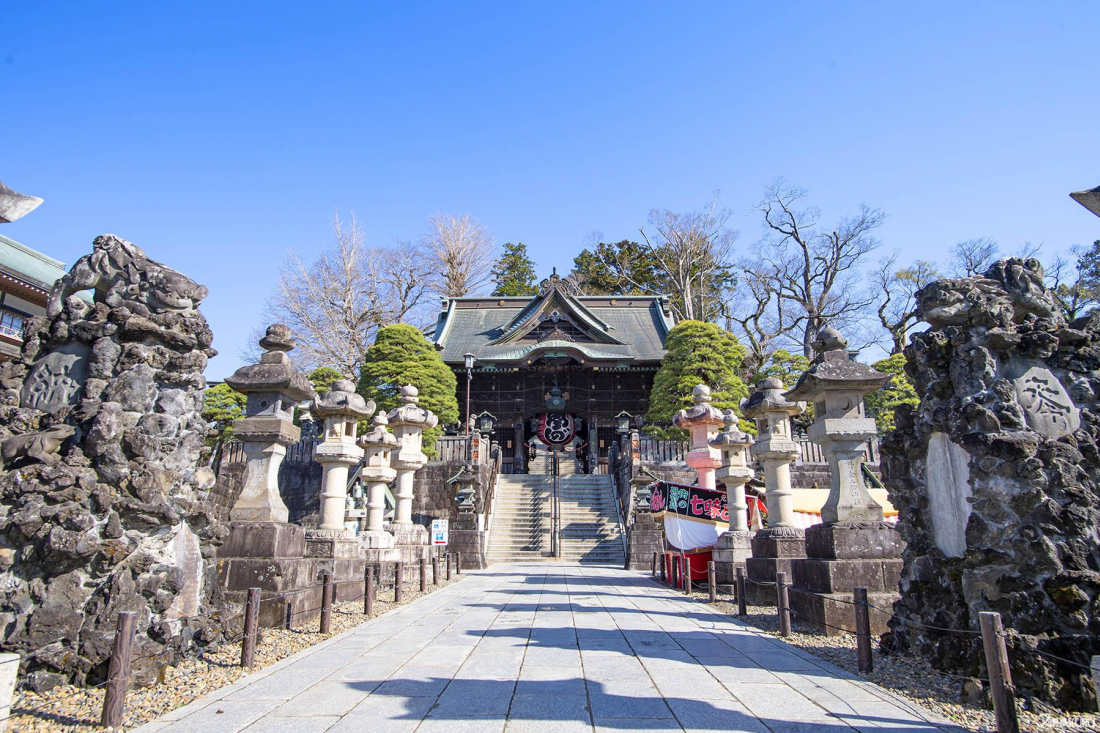 The Meiji Shrine of Tokyo might be Japan's most popular hatsumode spot, but the #2 destination isn't far behind. Naritasan Shinshoji Temple, as you might be able to guess from the name, is quite near Narita Airport, about an hour outside Tokyo. Despite this suburban location, however, it attracts more than 3 million hatsumode visitors a year! Naritasan Shinshoji was founded over a thousand years ago, and made popular by Tokugawa Ieyasu (a 16th-century "unifier of Japan"), making it a truly historic venue for ringing in the new year.
Naritasan Shinshoji Temple (成田山新勝寺)
1 Narita, Narita, Chiba
Official Website (en)
Have a Happy Hatsumode with A New Goshuincho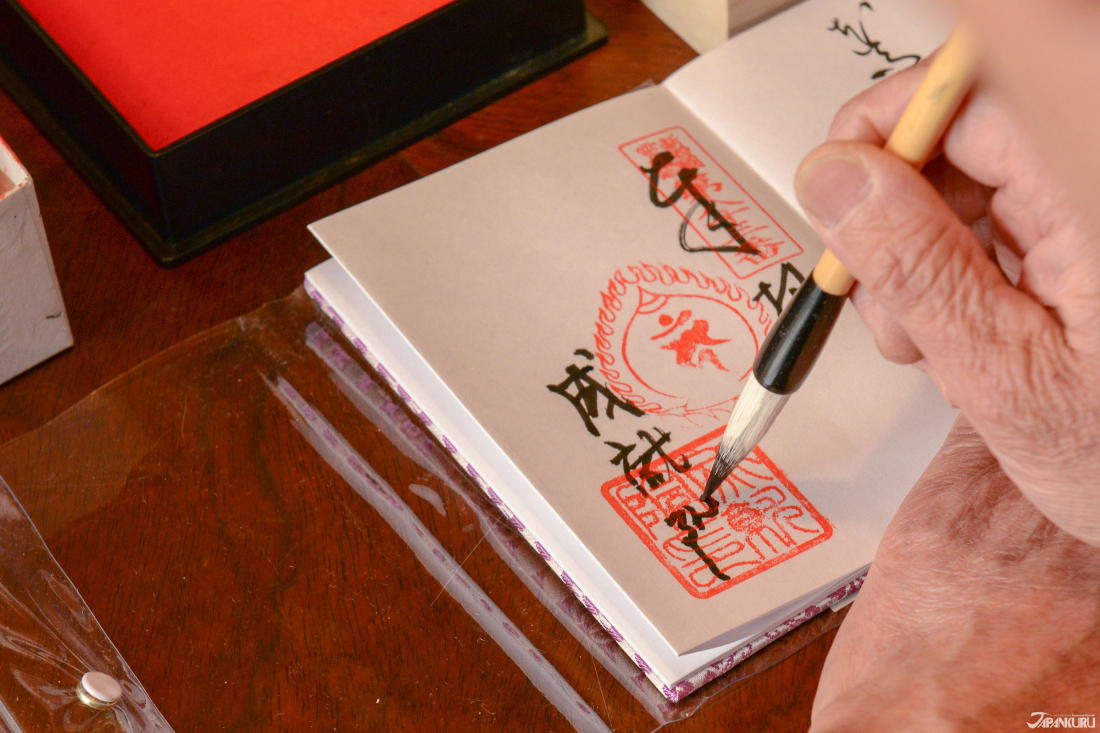 When getting ready for a hatsumode outing, the first thing you need to remember is to wrap up warm. For most of Japan, hatsumode season means chilly winter weather, so before getting ready to spend hours outside at a shrine or temple, it's important to layer on a warm coat like the many available at Japanese department store Lumine, plus a scarf, gloves, and whatever else you need to keep warm and toasty in the winter air.
To truly get the most out of this fun yearly celebration, however, the most important item to prep is a goshuincho! Goshuin are official seals from shrines and temples, which can be gathered in books called goshuincho for a beautiful collection of Japanese calligraphy and traditional stamps. (Find out more about goshuin collecting here!) https://www.japankuru.com/en/culture/e3628.html Many shrines and temples offer special goshuin seals for the very beginning of the year, which makes it one of the most exciting times to visit lots of shrines and temples and get collecting. Start the year with a brand new goshuincho, like the sophisticated minimalistic goshuincho from Nakagawa Masashichi or these colorful fabric-covered goshuincho handmade by a seller on Iichi, wrap it up safe in this hand-dyed indigo case available from the JR Times online shop, and start your hatsumode adventure! Whether you choose to visit one of Japan's most crowded destinations, or you spend the first few days of the year collecting goshuin from tiny nearby shrines and temples instead, hatsumode is an experience you won't want to miss over the Japanese New Year!